(a

10

minute read)
---
Design your own Tennessee road trip with Backroad Planet's itinerary planning resources, recommended destinations, Civil War and Civil Rights historical sites, plus 16 themed trails and byways.
---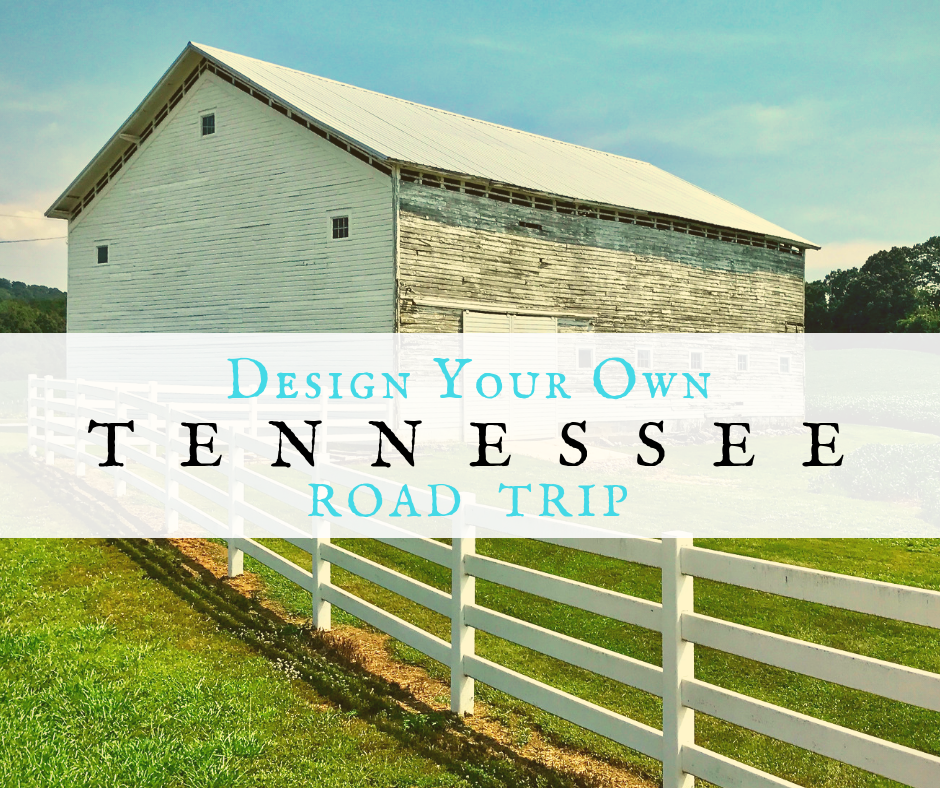 I was a guest of many destinations throughout Tennessee, but all thoughts and opinions are my own.
---
Design Your Own Tennessee Road Trip
---
Tennessee was made for road trips, and I have been privileged to drive through many scenic and historical regions of the state.
When I began writing regional round-up posts in the early years of Backroad Planet, I would connect destinations with an itinerary route, the way I did in my Southern Mississippi Road Trip and North Texas Road Trip posts. It wasn't a bad thing, but it didn't allow much room for modifications.
So, I thought I would try something different. In order to give readers more freedom and flexibility on their road trips, I decided to present a collection of destination and route resources so they could choose the places they wanted to visit and create itineraries that fit their schedules.
The post Design Your Own Louisiana Road Trip gave birth to the new tradition, and it continues with this roundup of all things Tennessee.
---
Explore Anderson County, Tennessee
---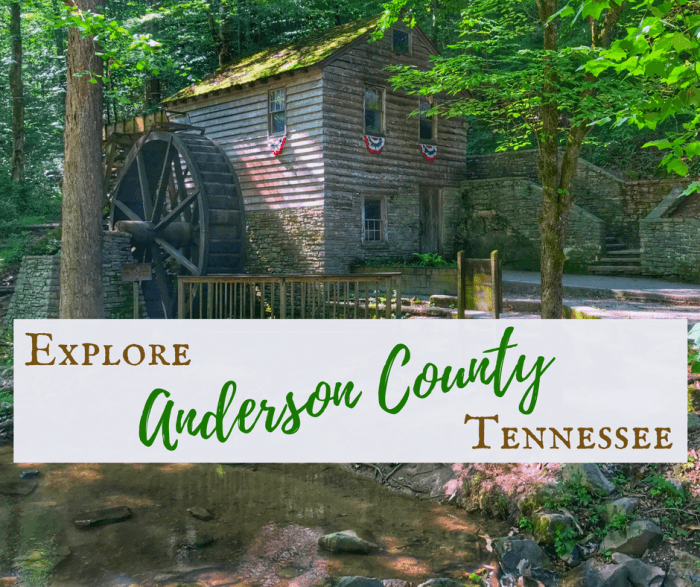 Anderson County, Tennessee, is located northwest of Knoxville, and it is a history-lover's dream come true! Roadtrippers should plan to spend at least two days exploring the many sites and activities it has to offer.
Although it is not the order I followed, I recommend that readers begin their first day at the Museum of Appalachia in Clinton to authentically experience pioneer mountain life. Then, head over to Rocky Top to visit the Coal Creek Miners Museum and drive the Motor Discovery Trail.
The next morning, tour the Manhattan Project National Historical Park in the "Secret City" of Oak Ridge, and spend the afternoon at the Green McAdoo Cultural Center to learn the story of the courageous Clinton 12.
Anderson County, Tennessee road trip links:
---
The Clinton 12 Story
---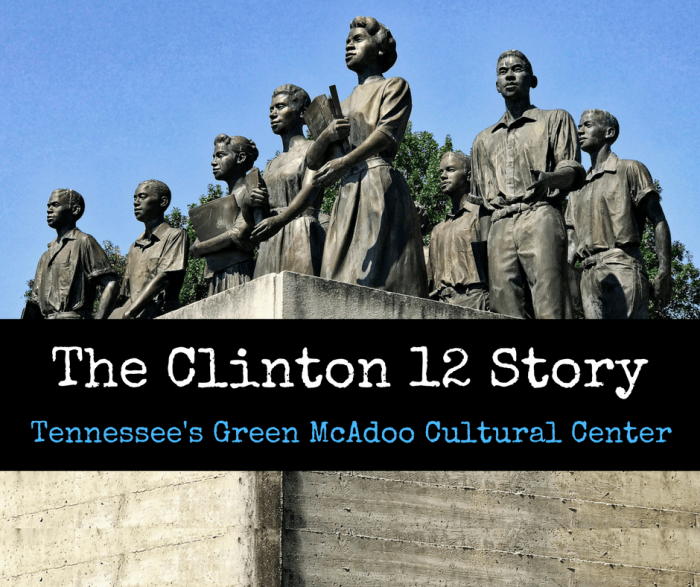 Most history buffs will remember the "Little Rock Nine," but very few have ever heard of the Clinton 12, even though these courageous young people desegregated their local high school in 1956, one year before the brave Arkansas youth integrated Central High.
The Green McAdoo Cultural Center in Clinton interprets this historical event through interactive exhibits and Smithsonian-quality displays. Although I loved all the sites on my itinerary, this museum was the highlight of my visit to Anderson County. It is a not-to-be missed destination on your Tennessee road trip!
---
Historical Dandridge & Jefferson County, Tennessee
---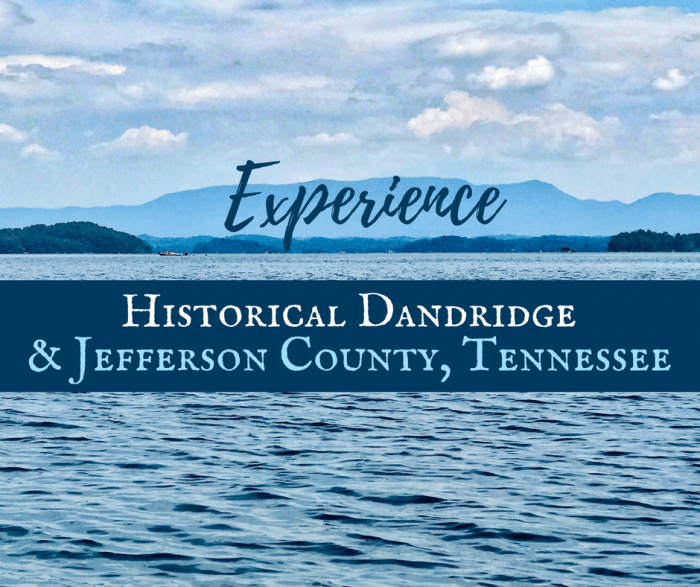 Jefferson County, Tennessee, has earned the nickname "Lakeside of the Smokies" for its location between Lake Douglas and Cherokee Lake, two Tennessee Valley Authority (TVA) projects. If you enjoy lake life, there is no shortage of boating, fishing, swimming, and other forms of outdoor recreation.
Founded in 1783, the county seat of Dandridge is a step into the past. The Federal architecture and Revolutionary War graveyard along Main Street give the town a colonial look and feel straight out of New England. I highly recommend doing a self-guided walking tour around town and a driving tour of key historical sites in the area.
The Bush's Beans Visitor Center in Chestnut Hill is a fun excursion. Every visitor gets a complimentary picture with Duke of "Jay & Duke" fame, and the Bush's Best Family Café features a homestyle menu totally unlike typical theme park fare.
If you are looking for an alternative to the commercial scene in Gatlinburg and Pigeon Forge, you will find it in nearby Jefferson County.
Jefferson County, Tennessee road trip links:
---
A Drive through Loudon County, Tennessee
---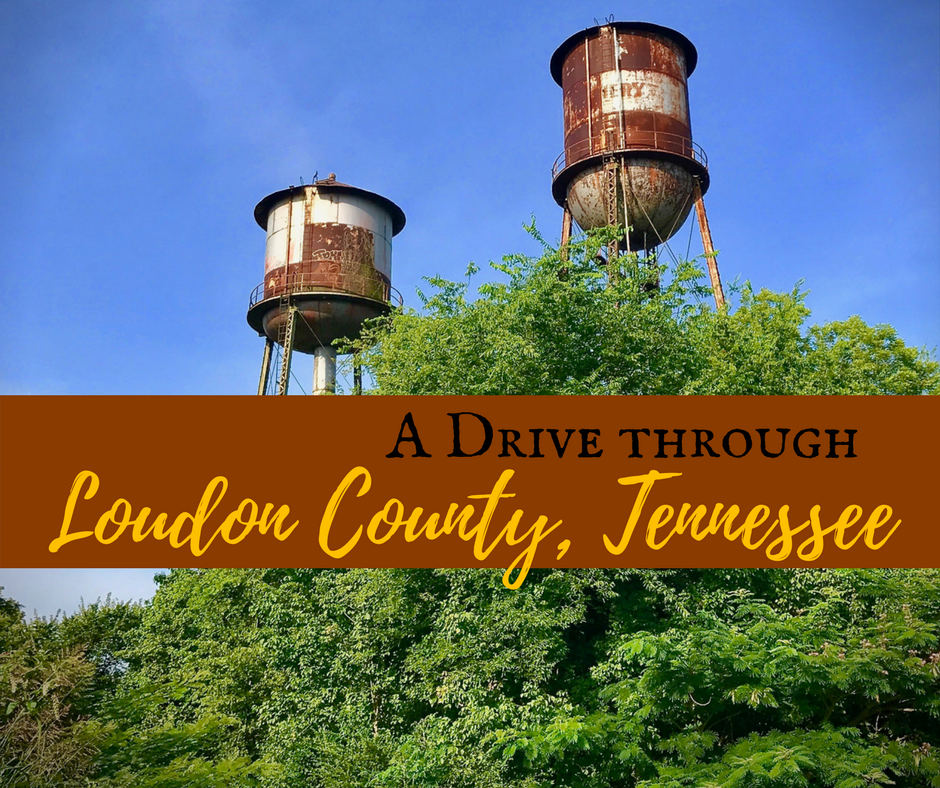 Loudon County, Tennessee, is a great region for a day trip. Within a few hours you can visit Civil War sites, do a cheese-tasting and factory tour, take in a million dollar view on Fort Loudon Lake, walk the 1874 National Campground, and detour to Blount County to visit Sam Houston's schoolhouse.
Loudon County, Tennessee road trip links:
---
Bulletholes & Bloodstains: A Battle of Franklin Tour
---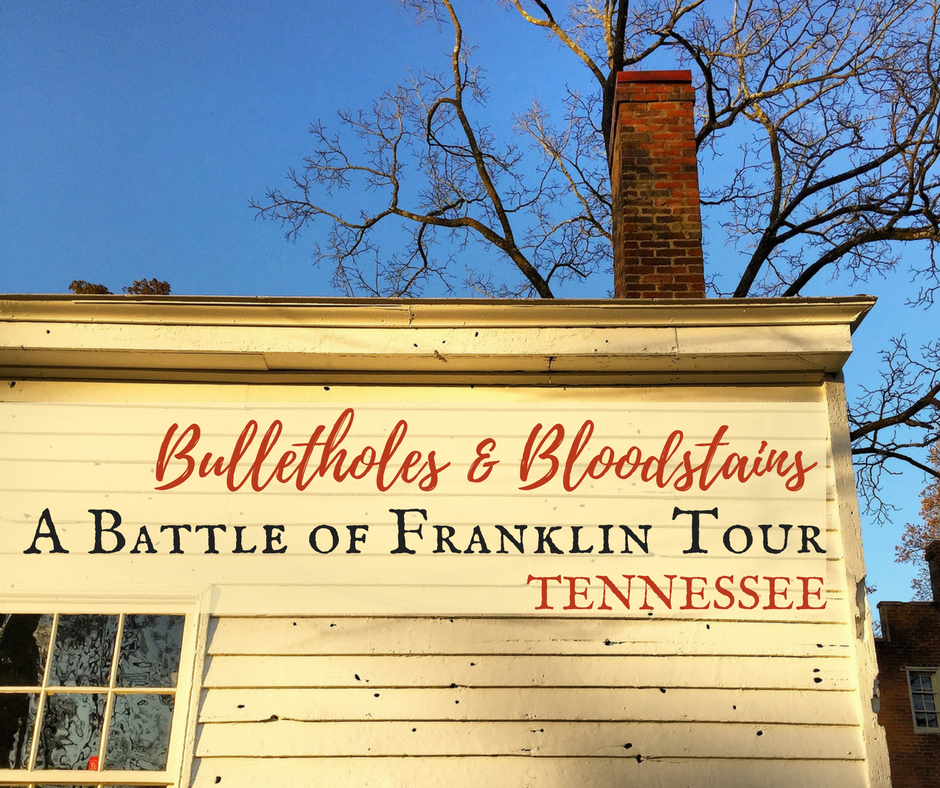 Although it has never been designated a national battlefield or military park, the battlefield at Franklin, Tennessee, is perhaps the most authentic and realistic Civil War site I have ever toured. Visitors will witness real battlefield bulletholes and bloodstains at the Carter House and Carnton Plantation, the two most prominent locations on the historic landscape.
While in the area, also visit Downtown Franklin, rural Leiper's Fork, and perhaps begin a drive on the Natchez Trace Parkway from its northern terminus.
Franklin, Tennessee road trip links:
---
Explore Civil Rights History in Memphis, Tennessee
---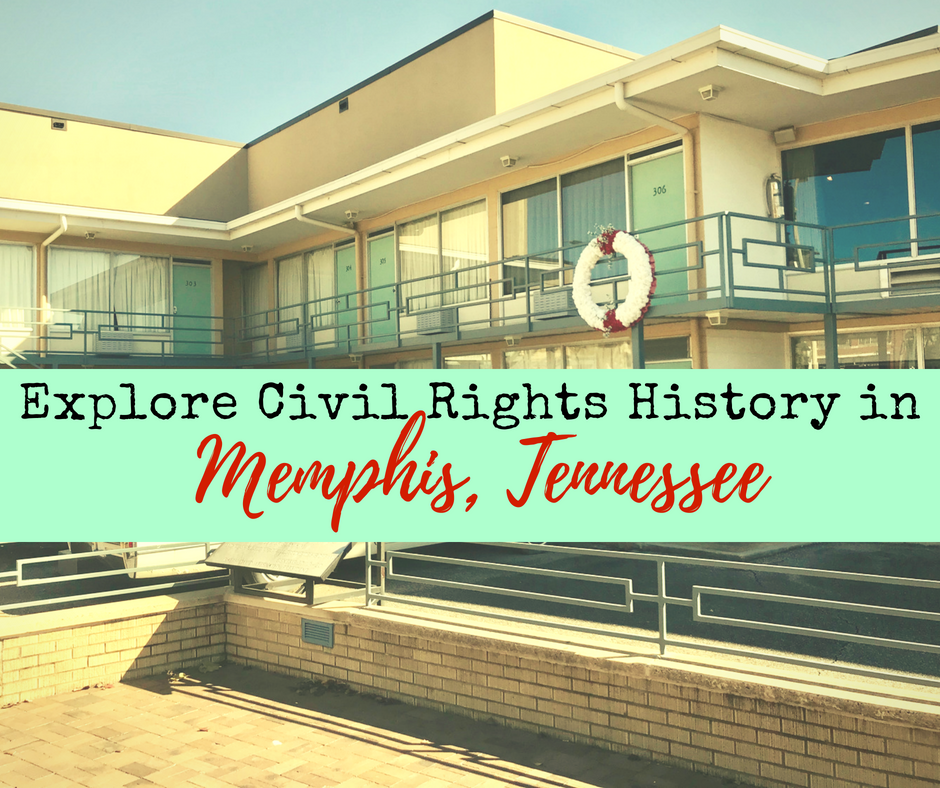 I have toured countless civil rights destinations across the country, but visiting the National Civil Rights Museum at the Lorraine Motel in Memphis, Tennessee, ranks among the most moving. In addition to honoring the hallowed site where Dr. Martin Luther King, Jr. was assassinated, the museum powerfully interprets the history of the Movement he led.
Other local sites connected to the struggle for freedom and equality include Clayborn Temple, the staging grounds for the sanitation workers strike, Mason Temple where Dr. King delivered his "Mountaintop" speech on the eve of his death, and the Slave Haven Underground Railroad Museum.
While in town, also plan to take in some blues on Beale Street and have a grilled peanut butter and banana sandwich in Elvis Presley's favorite booth at the Arcade Restaurant.
Although I enjoyed touring the mansion and grounds at Graceland, I must advise travelers that the tour is only one level of a pricey theme park admission schedule. If you are an Elvis fan, you might want to drive down to his birthplace in Tupelo, Mississippi, to experience the place where it all began.
Memphis, Tennessee road trip links:
---
Take a Drive on the Cherohala Skyway
---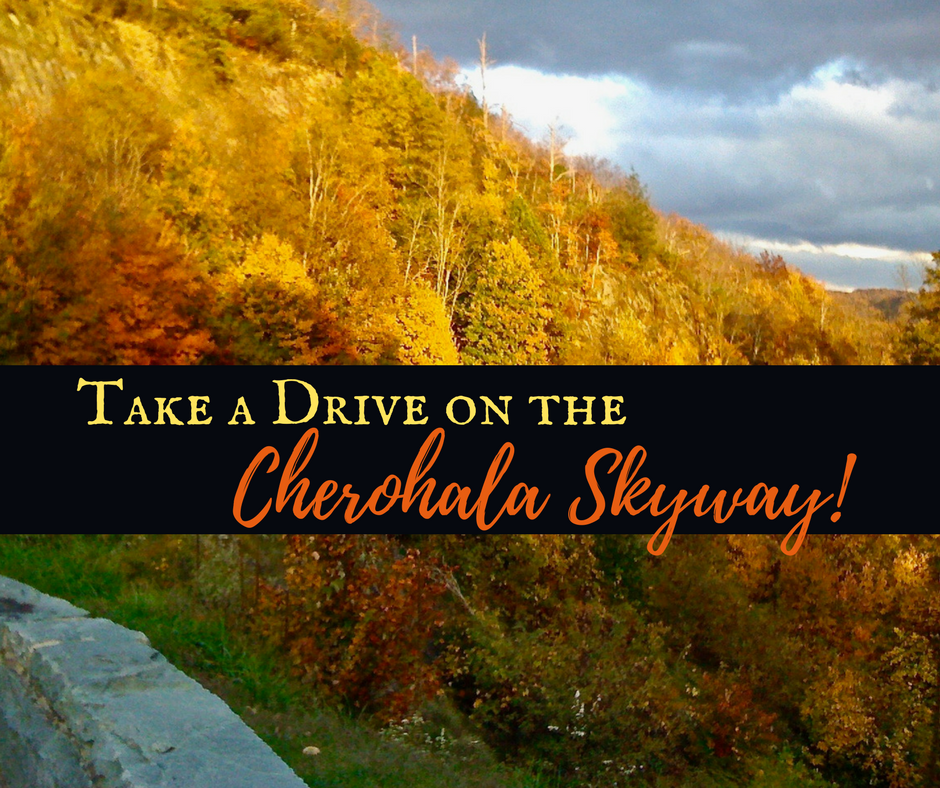 The Cherohala Skyway is a 43-mile National Scenic Byway through the Appalachian Mountains between its western terminus in Tellico Plains, Tennessee, and its eastern terminus in Robbinsville, North Carolina. The drive is beautiful any time of year, but especially in the fall.
The byway has multiple overlooks and opportunities for detours, but don't miss taking FS Road 210 for a gorgeous drive through the Bald River Gorge to see the 100-foot Bald River Falls.
At the eastern terminus, take a short drive to the Joyce Kilmer Memorial Forest, and hike the 2-mile figure-eight trail through the giant trees of the virgin woods that honor the fallen soldier and writer of the poem "Trees."
---
Tennessee Trails & Byways
---
While in Tennessee, I enjoyed learning about their 16 themed trails and byways. It was obvious the state had invested a lot of revenue in designing unique logos for each route, erecting road signs, publishing print and PDF brochures, and creating mobile apps for each trail.
Although the Tennessee state tourism website still mentions the trails and byways on a Road Trips webpage, I was disappointed to learn parts of the campaign have been discontinued, including the the mobile apps. I called the department of tourist development, and learned brochures are being updated. Until then, if you do an online search, you can still find a few remnants of their former glory.
You may want to check out the Music Pathways themed destinations, as well.
---
Tennessee Civil War Trails
---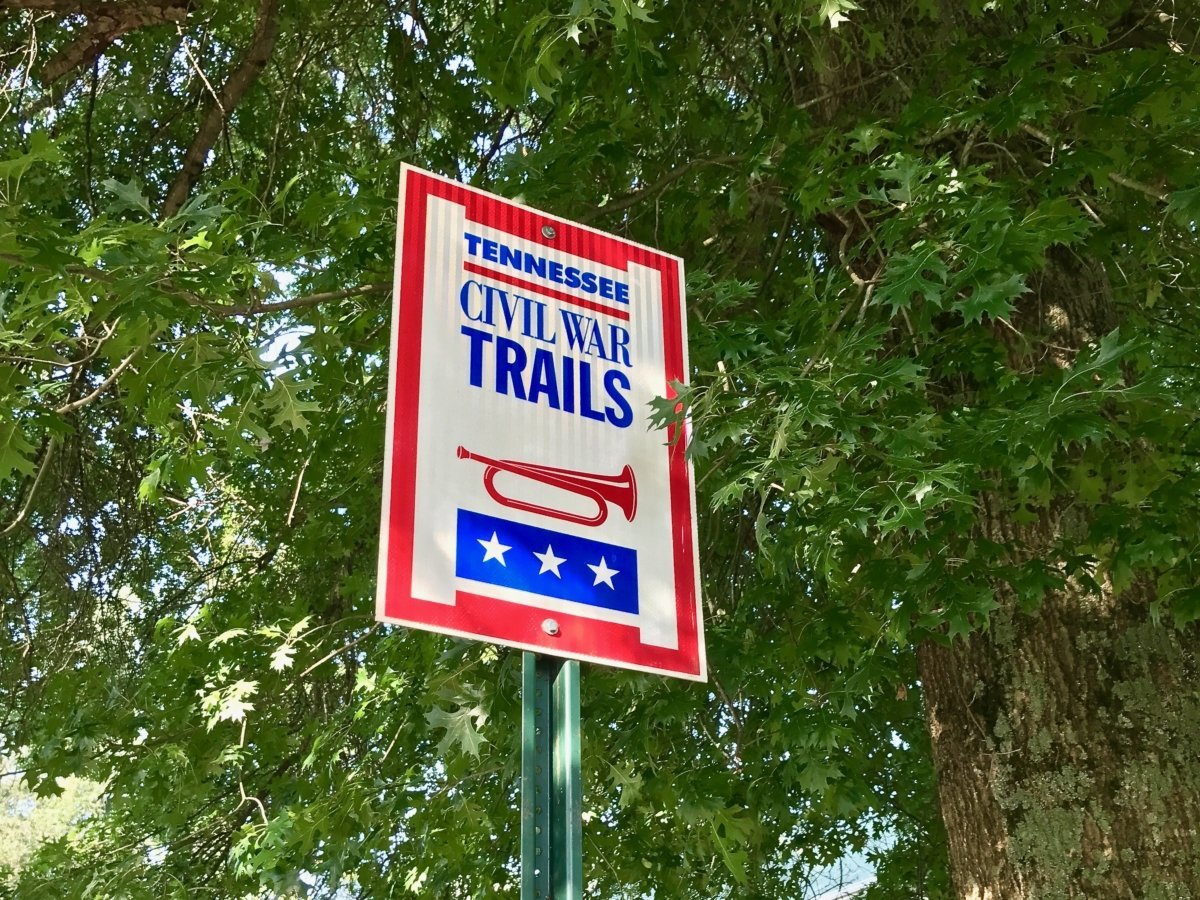 The Tennessee Civil War Trails program is also under the state tourism umbrella, but it does have a dedicated website with a wealth of resources about military officers, battlefields, military parks, artifacts, and locations of interpretive trail markers. A downloadable PDF trail guide and map is available to assist with planning your Tennessee road trip itinerary.
---
Road Trip Planning Resources
---
If this is your first time planning a road trip, or if you are interested in learning my personal road trip planning workflow, you may be interested in our 3-part series. Each post includes handy downloadable PDF forms to facilitate the planning process.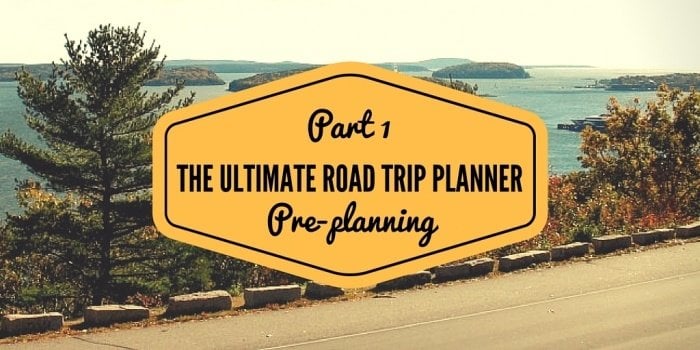 The Ultimate Road Trip Planner: Part 1 Pre-planning helps road trip designers answer six key questions that will guide them through the task.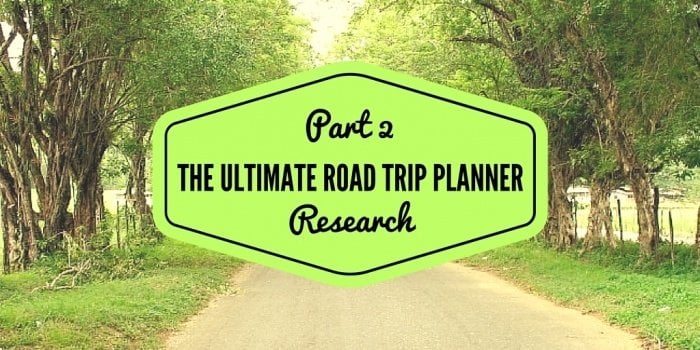 The Ultimate Road Trip Planner: Part 2 Research suggests six general resources for finding destinations and routes.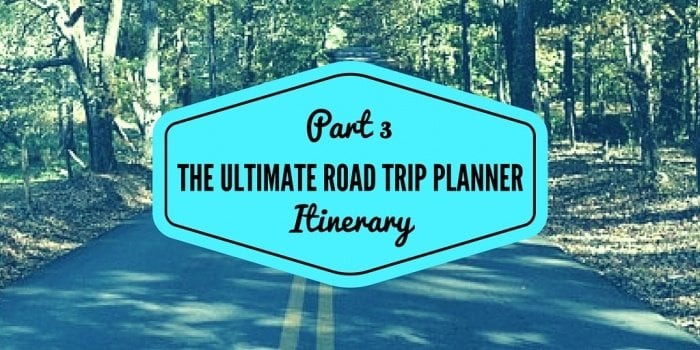 The Ultimate Road Trip Planner: Part 3 Itinerary details my method for designing an itinerary with activities, dining, and lodging, and also includes a hack for organizing travel documents.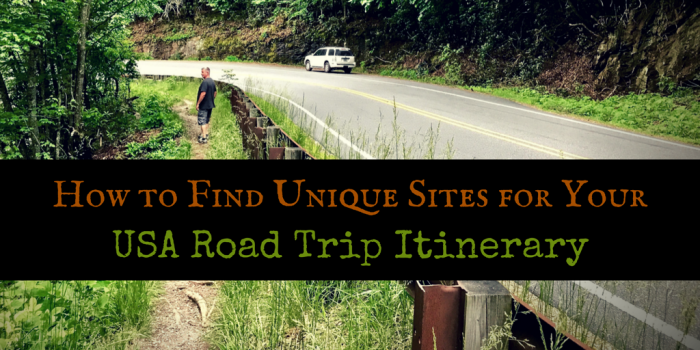 One of our newer posts tells How to Find Unique Sites for Your USA Road Trip Itinerary, such as hidden scenic views, secret swimming holes, abandoned historical sites, and the best off-the-beaten-path locations.
---
We Would Love to Hear From You
---
We enjoy dialogue with our readers, especially when they share off-the-beaten-path destinations and useful travel tips. Have you ever taken a Tennessee road trip? If so, we would love to hear about your experience. We invite you to leave your comments and questions below, and we always respond!
---
Pin this Post!
---