(a

11

minute read)
---
Design your own uniquely Louisiana road trip with current destination information, routed scenic byways, itinerary planning hacks, and a wealth of resources.
---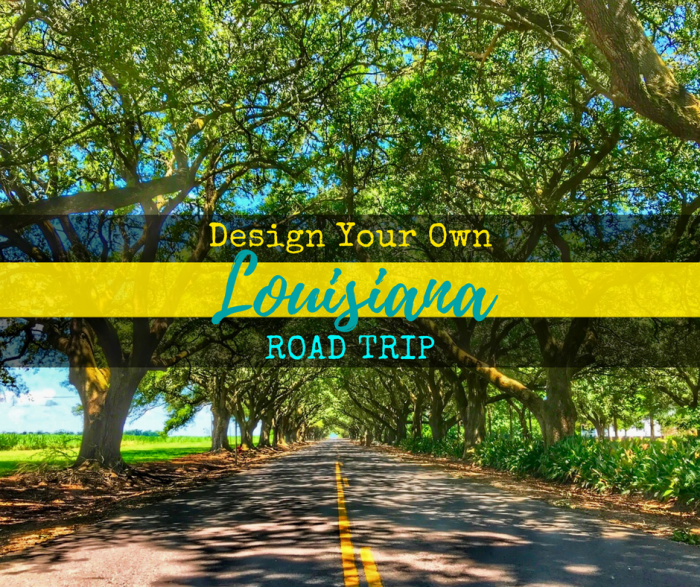 I was a guest of New Orleans Plantation Country, Lafayette Travel, Tour Ascension, Toledo Bend Lake Country, Natchitoches CVB, and St. Landry Parish Tourist Commission, but all thoughts and opinions are my own.
---
Design Your Own Louisiana Road Trip
---
When I explore backroads, my MO is pretty basic. I enjoy the scenic views, keep an eye out for historic sites, and hope for intriguing roadside discoveries.
Perhaps that is why driving Louisiana ranks so high on my list. There is so much to see along the roadways. Don't even ask me how many times during my Louisiana travels I have pulled over to read a historical marker, admire a plantation home, or shoot an abandoned shack.
I have lost count.
Typically, when I write state or regional round-up posts like this one, I connect the destinations I visited with an itinerary route, such as those in my Southern Mississippi Road Trip and North Texas Road Trip posts.
Because my Louisiana travels plotted on a map resemble a shotgun blast more than a linear flow, I decided to switch it up a bit. Rather than share a specific route or itinerary, I thought it better to provide a collection of destination and route resources to help readers design a Louisiana road trip of their own.
---
Louisiana's River Road Plantations
---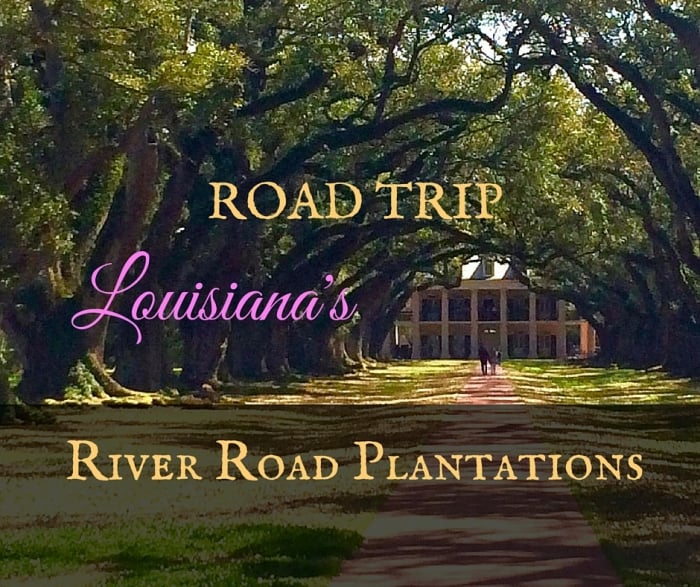 One of the earliest, yet still popular stories published on Backroad Planet was an account of a day trip Jerry and I did along Louisiana's River Road Plantations.
We were staying in New Orleans while on a spring break road trip from Central Florida and took a day to get out of town to discover Louisiana's legendary plantation homes for ourselves.
This post details a one-day itinerary for a loop day trip to seven plantations located along both banks of the Mississippi River: Oak Alley, Laura, Nottoway, Houmas, Tezcuco, San Francisco, and Destrehan. Descriptions of each property and a route map are included.
Note: Although we were able to walk the grounds at Nottoway and Oak Alley, this day trip itinerary does not allow time for plantation home tours. To include tours, I recommend an overnight stay at The Inn at Houmas House and making it a 2-day trip instead. A photo-intensive description of the property is included in our Explore Ascension Parish, Louisiana, post.
---
A Louisiana River Road Plantation Driving Tour
---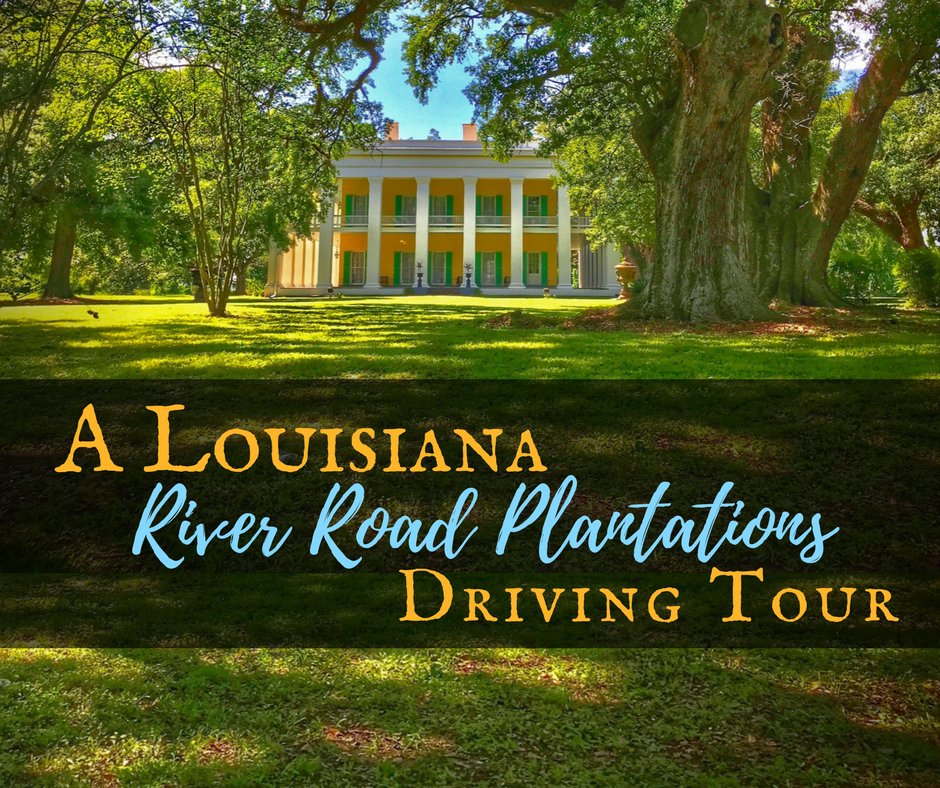 Three years later, on a return to Louisiana, I had the opportunity to scout even more historic homes and designed A Louisiana River Road Plantations Driving Tour. All of the included plantations are located in Ascension Parish, and this driving tour would perfectly complement a visit to historic Donaldsonville and modern Gonzales, the Jambalaya Capital of the World.
Click the following bulleted list to visit specific sites along the Louisiana River Road driving tour:
---
Plantation Tours that Interpret the Slave Experience
---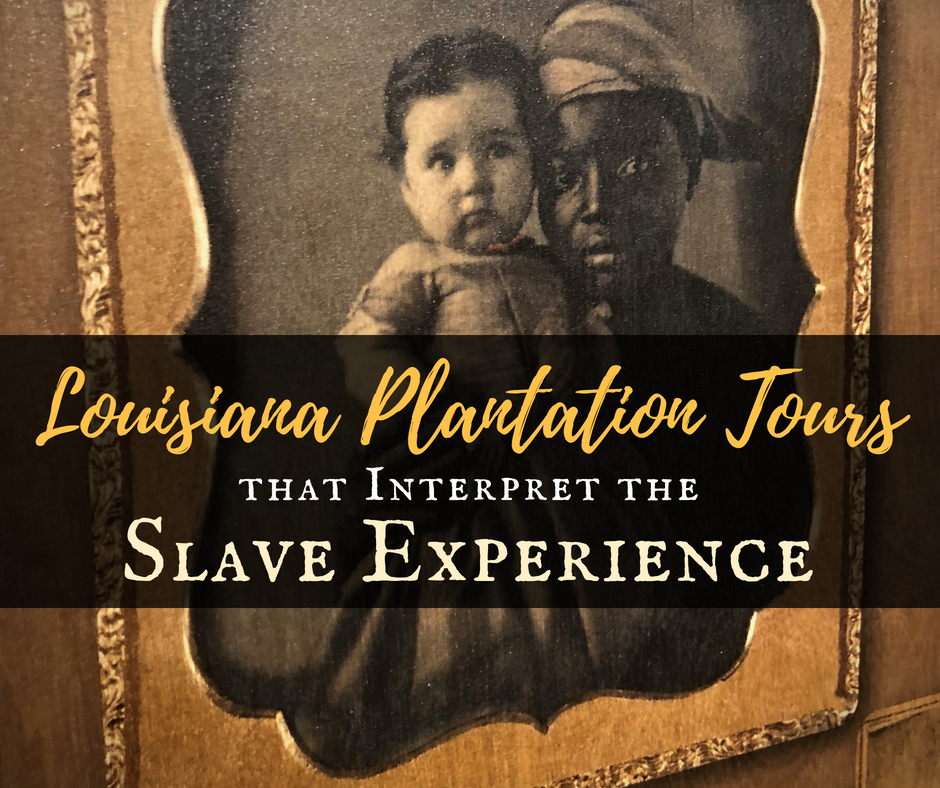 Traditionally, plantation home tours have interpreted history from the perspective of wealthy landowners. Some guides put a romantic spin on their narration, speaking of hoop skirts, mint juleps, magnolias, and other elements of stereotypical Southern culture.
In recent years, however, some plantations have begun to tell the stories of former enslaved residents who built the mansions, worked the cane fields, and served the masters who owned them. The following Louisiana plantation tours interpret the slave experience and do it well:
---
Ascension Parish
---

Our Explore Ascension Parish, Louisiana, post provides comprehensive coverage of twenty-three locations in historical Donaldsonville, the Jambalaya Festival in Gonzales, and the stunning Houmas House Plantation and Gardens.
The following bullet list links to specific locations within the post:
---
Lafayette
---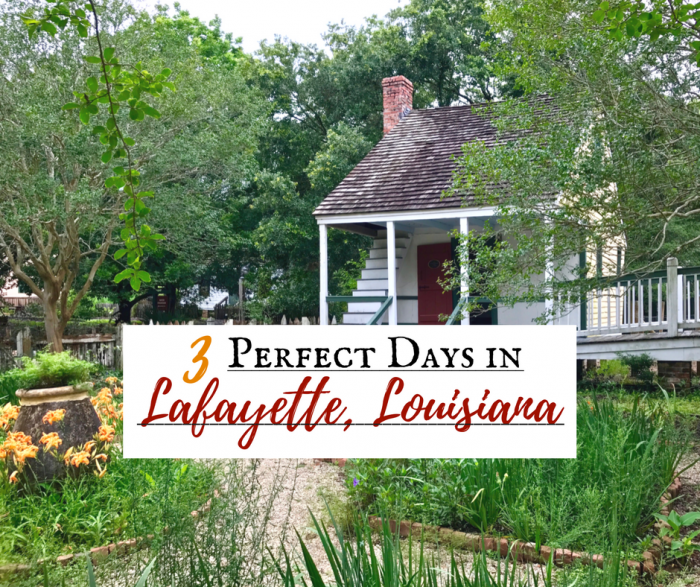 Our post 3 Perfect Days in Lafayette, Louisiana, is a great resource for travelers interested in exploring the Acadiana region of Louisiana. My visit included activities around town such as the Vermilionville Living History Park and Cajun Food Tours, plus day trips to the Tabasco® Factory, Jungle Gardens, and an airboat tour of the Atchafalaya National Heritage Area.
The following bulleted links will take you to key sections of interest in the post:
---
Toledo Bend Lake & Sabine Parish
---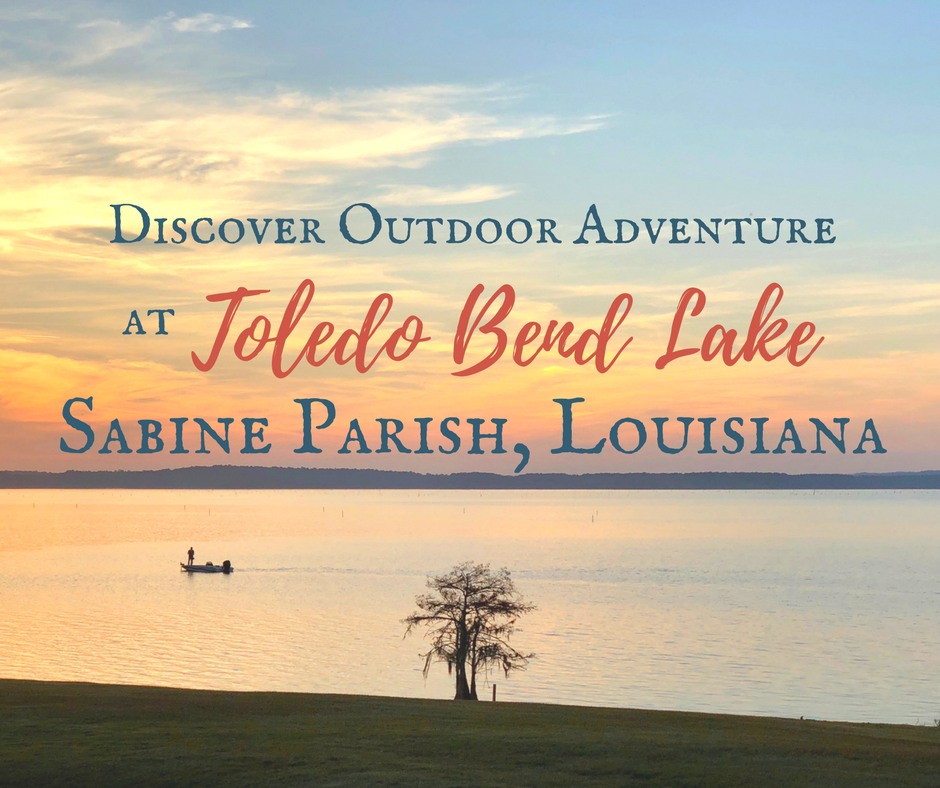 If you enjoy boating, fishing, hiking, historical trails, and scenic byways, you will want to Discover Outdoor Adventure at Toledo Bend Lake & Sabine Parish, Louisiana. This region of North Louisiana helped the state earn its nickname as a "Sportsman's Paradise," when it was named Bassmaster® Magazine's #1 Bass Lake in the Nation two years running (2015 & 2016).
The following bullet menu will take you directly to any section of the post that interests you:
---
Natchitoches & the Cane River National Heritage Trail
---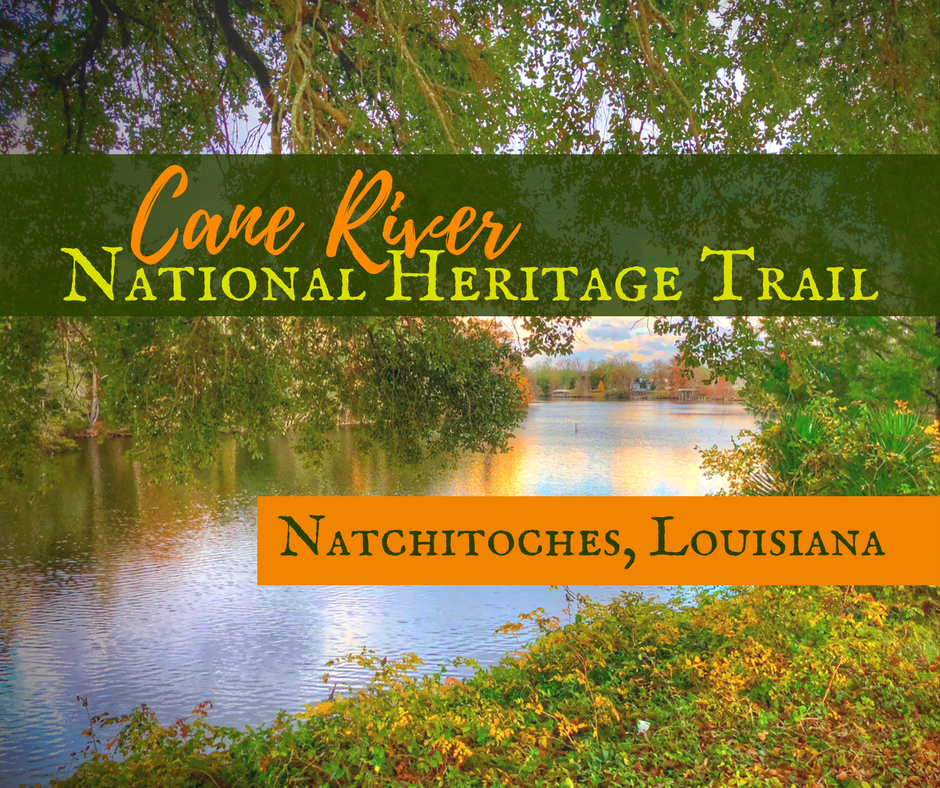 If you plan to add Natchitoches and the Cane River National Heritage Trail to your Louisiana road trip itinerary, be sure to allocate at the least two to three full days. The area is rich in historical and scenic sites, and you won't want to rush. I visited all of the following locations during my visit, and I only scratched the surface. This is one region of Louisiana where I am already planning my return.
Click any link below to navigate directly to that section of this mega-post:
---
Cultural & Spiritual Encounters in St. Landry Parish
---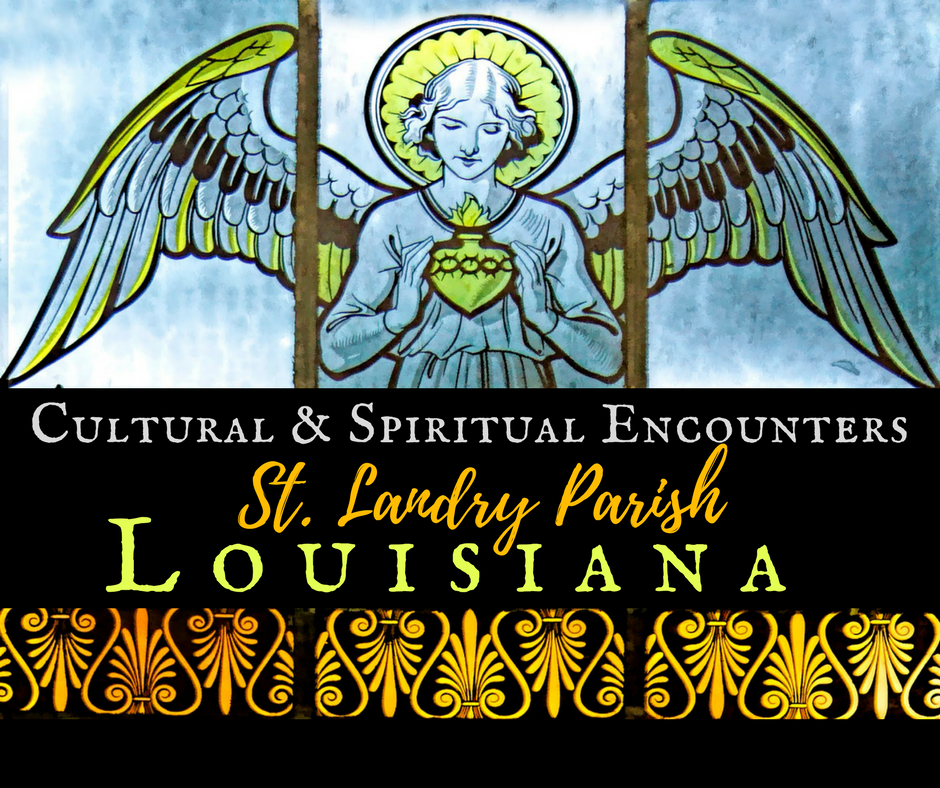 With the region's Cajun flavors, Zydeco rhythms, Creole French language, and Catholic heritage, it is no surprise that Cultural and Spiritual Encounters in St. Landry Parish take center stage. The historical towns of Opelousas and Washington, the tax-free art districts of Sunset and Arnaudville, and the religious education community of Grand Coteau cook up a perfect pot of "Gumbo for your Soul."
Take a closer look at art, culture, and spirituality in St. Landry Parish using the links below:
---
Louisiana Trails & Byways
---
It is no secret that I am a huge fan of America's Scenic Byways. Some of my best days on the road have been spent driving designated pre-planned routes in states across the country.
When it comes to planning your own Louisiana road trip, what could be a better resource than the Louisiana Trails & Byways website? I have traveled through Louisiana several times, but studying the state map on the LT&B home page made me realize how much of the state I have not yet explored. And as a chronic completionist, I also learned that I have not driven any of the 18 routes in their entirety. I have, however, driven segments of the Great River Road, Bayou Teche, Southern Swamps, Toledo Bend Forest, Cane River, Longleaf, Zydeco Cajun Prairie, and the Wetlands Cultural byways.
Tip: When designing your Louisiana road trip, I suggest that you first study the map on the LT&B home page to determine the region(s) of the state you plan to explore. Then, click on the appropriate links listed below to access the dedicated pages for each of the byways. Scroll to the bottom of the page, download the 2-page PDF guides for each trail or byway, and print if needed.
Select routes, such as the Creole Nature Trail, have free guided tour apps available.
Click here to book lodging for your Louisiana road trip on TripAdvisor!
---
Road Trip Planning Resources
---
If this is your first time planning a road trip, or if you are interested in learning my personal road trip planning workflow, you may be interested in our 3-part series. Each post includes handy downloadable PDF forms to facilitate the planning process.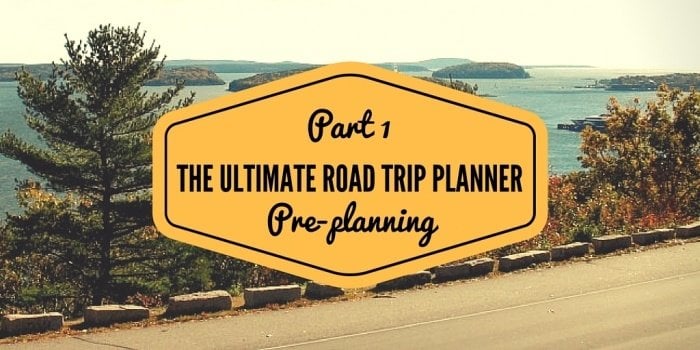 The Ultimate Road Trip Planner: Part 1 Pre-planning helps road trip designers answer six key questions that will guide them through the task.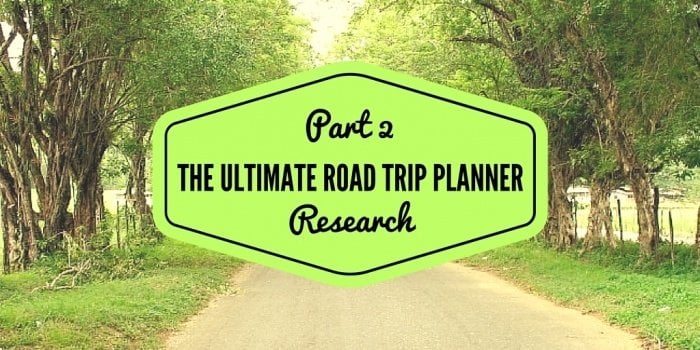 The Ultimate Road Trip Planner: Part 2 Research suggests six general resources for finding destinations and routes.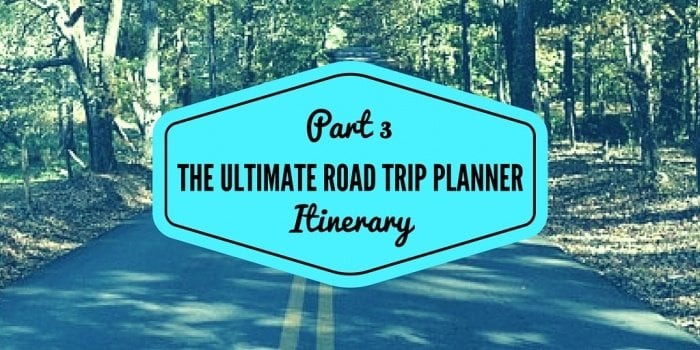 The Ultimate Road Trip Planner: Part 3 Itinerary details my method for designing an itinerary with activities, dining, and lodging, and also includes a hack for organizing travel documents.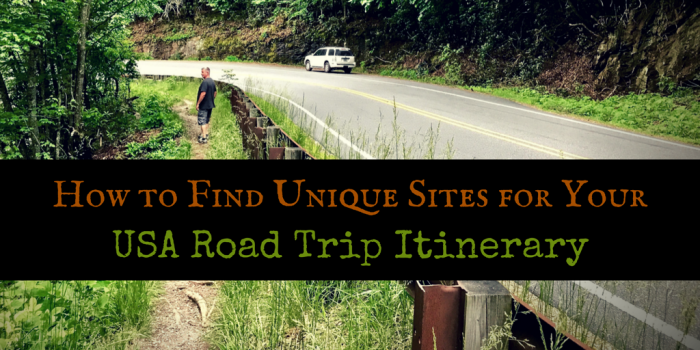 One of our newest and coolest posts tells How to Find Unique Sites for Your USA Road Trip Itinerary, such as hidden scenic views, secret swimming holes, abandoned historical sites, and the best off-the-beaten-path locations.
---
We Would Love to Hear From You
---
We enjoy dialogue with our readers, especially when they share off-the-beaten-path destinations and useful travel tips. Have you ever taken a Louisiana road trip? If so, we would love to hear about your experience. We invite you to leave your comments and questions below, and we always respond!
---
Pin this Post!
---