(a

11

minute read)
---
Explore history, architecture, and scenic locations on this Louisiana River Road Plantations driving tour. Photos, descriptions, map, and suggested routes included!
---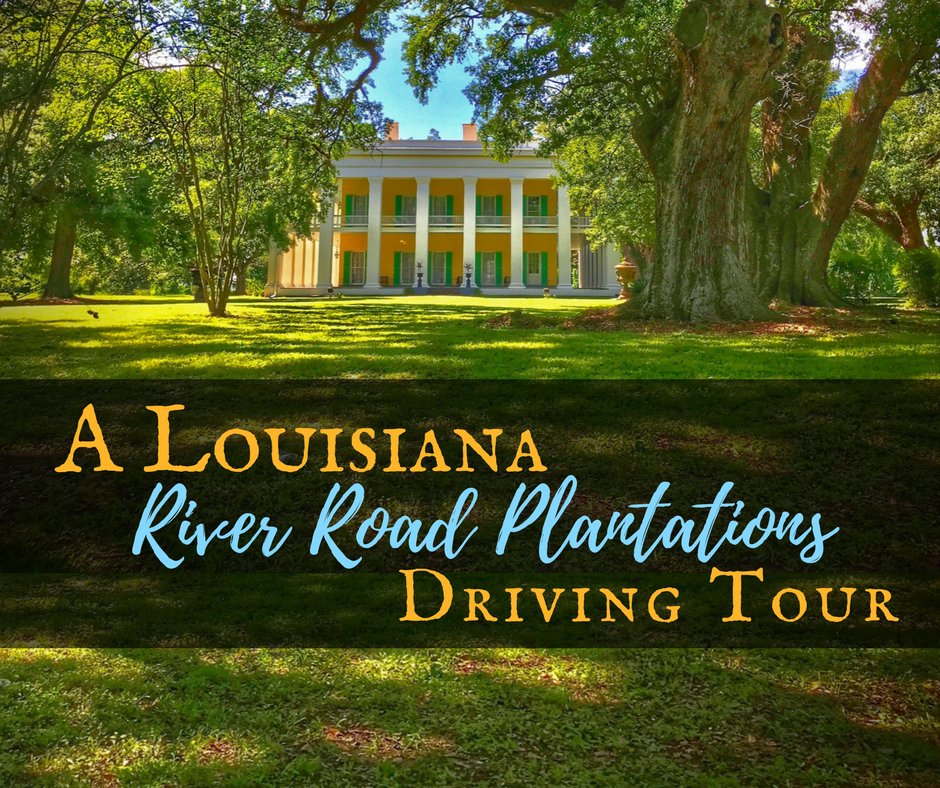 I was a guest of Tour Ascension, but all thoughts and opinions are my own.
---
A Louisiana River Road Plantations Driving Tour
---
In 2014, while on a spring break road trip to New Orleans, Jerry and I decided to spend a day scouting historical plantation homes located along Louisiana's Great River Road. We had not done much prior research, but armed with GPS and a printed copy of an outdated map we found online, we set out to see what we could find. The story of that day trip, entitled Louisiana's River Road Plantations, would later become one of our most popular posts on Backroad Planet.
Later, on a solo visit to Ascension Parish, Louisiana, I had the opportunity to scout even more plantations and historical sites along both banks of the Mississippi River. These are the locations described in this post and included on the driving tour.
My earliest fascination with Louisiana River Road plantations was fueled by a love of history. I enjoyed visiting plantations simply because they were historic sites. Since then, I have observed and learned that sensitivity is of upmost importance when visiting properties where humans were held in bondage. Some of the commercial plantations I have visited seem to focus more on the lives of the wealthy planters than the slave experience.
It was on a tour of Houmas House that I first learned about Whitney Plantation, located six miles downriver from Laura Plantation. In December of 2014, Whitney opened as the first commercial plantation to focus primarily on the experience of Louisiana's enslaved people.
I believe it is imperative to contemplate the experiences of everyone who lived on these historical plantations in order to accurately appreciate their history. I hope our readers will embrace this approach when planning a plantations driving tour of their own.
Scenes from the Quentin Tarantino motion picture Django Unchained were shot on location at Whitney Plantation.
---
Ascension Parish Plantations
---
Virtually all of the sites included on this Louisiana River Road plantations driving tour are located in Ascension Parish. I scouted these properties over a period of three to four days while engaged in other activities. It is possible, however, to visit all of these locations in one day on a dedicated driving tour.
The plantations and other historical sites are presented here in no particular order, but a map marking all of the described locations and route suggestions follow the descriptions below.
Historical River Road plantations typically fall into three broad categories: 1) museums and/or commercial event spaces open to the public, 2) private homes, and 3) structures that have been abandoned or lie in ruins. Understanding this will help daytrippers plan their itineraries, allocate time, and align expectations.
Note: Scouting historical homes is great fun, but it is important to remember that trespassing on private property is against the law. It is tempting to flirt with property lines while trying to capture a photo, but these are times when a zoom lens may be your best friend. On the other hand, there are sites such as the ghost town of Rodney, Mississippi, that are free to explore. If there is a fence or barrier around a site, like at Windsor Ruins near Port Gibson, Mississippi, it is there for a reason and should be respected.
Mulberry Grove Plantation
---
Mulberry Grove is a Greek Revival dwelling with Creole and Anglo influences built in 1836 by Dr. Edward Duffel. The roadside home is privately owned, situated on a working farm, and listed on the National Register of Historic Places.
Wikipedia states that a later owner of Mulberry Grove renamed the plantation "Germania," but although the entry includes a citation, I have good reason to question its veracity. The day I explored this stretch of the River Road, I was actually searching for the ruins of a fabled plantation called Germania. Someone had given me an address, but my GPS showed it to be behind a barbed wire fence with no gate or access point. Through research I have learned that the ruins do exist and that there have been some restoration efforts. There is even a Germania Facebook page, but it has not been updated since 2016.
My curiosity is still piqued . . . .
Palo Alto Plantation
---
The 6,000-acre Palo Alto Plantation located south of Donaldsonville has been owned by the Lemann family since the mid-1860s. The plantation house was built in 1850 in the Anglo-Creole style with Greek Revival touches. A 10-page survey of the home is located on the Library of Congress website.
The Palo Alto plantation house is a private dwelling, but the former kitchen outbuilding has been converted into an apartment that may be rented out. A hunting lodge on the property, said to have been built with materials from a hideout belonging to pirate Jean Lafitte, is also available for events.
Louisiana Hwy. 944 runs through Palo Alto Plantation. This canopy road is lined not only with ancient oaks, but also an assortment of ramshackle frame buildings.
The barn directly behind the plantation house is a rustic beauty, and although I do not know the stories of the other structures, I imagine them to be former slave quarters and sharecropper shacks. If you love abandoned buildings like I do, you will be in heaven along this stretch of road.
St. Emma Plantation
---
St. Emma Plantation, like Palo Alto, is situated along Bayou Lafourche, which at the time of construction connected to the Mississippi River. Built in 1847, the home was later purchased by German-born sugar planter Charles Kock who owned more than 120 slaves.
This location was the site of a Civil War skirmish called "The Battle of Kock's Plantation" in July of 1863 which resulted in 430 Union and 33 Confederate casualties.
The home is a privately-owned museum and is available for group tours by calling (225) 657-6550.
Chapel of Saint Amico
---
UPDATE August 2023: A reader has shared that the chapel is boarded-up and no longer accessible.
Obviously, the Chapel of Saint Amico is not a plantation home, but it was too cool to leave off the itinerary.
There are many versions to the story of how the chapel came into existence, but I believe it is safe to say that Tony Musco completed the work in 1912 to commemorate the saint responsible for saving the life of his son Lucien.
The location of the chapel does not figure on Google maps GPS, but I have marked the site on the map below. Turning off the River Road, follow St. Amico Lane until it dead-ends at the chapel. You will see the former Musco family home on the property.
The chapel is unlocked, and visitors may enter freely. It is unclear who maintains the chapel and grounds, but I suspect there may be Musco family members and friends who care for the property.
Point Houmas Plantation
---

Finding Point Houmas Plantation played into all of my scouting expedition daydreams. Even though the abandoned house is situated not far off the River Road, I did have to tramp through tall weeds and pull back branches to get a clear view.
There is not much information readily available about the history of the home, although one record mentions its sale in 1812. Apparently, it was once owned by Wade Hampton who owned Houmas House directly across the river. There is a tall chain link fence around the house, and we all know what that means, but a local blogger named Justin Newhart toured the home in 2014 and posted his photo-intensive story here.
The Sunshine Bridge
---
The 1963 cantilever Sunshine Bridge is the most convenient crossing between the east and west banks of the Mississippi River in Ascension Parish. My crossing this time was just as scary as the first time Jerry and I crossed it, and he declared his "butt was eating the stuffing out of the driver's seat."
Bocage Plantation
---

The current 1837 Bocage Plantation home was built near the site of an earlier 1801 structure that burned. The original home was a gift from planter Marius Pons Bringier to his 14-year old daughter on the occasion of her marriage to a 34-year old Parisian.
Bocage Plantation was a filming location for the motion picture "12 Years a Slave." It formerly operated as a B & B and event space, but it has permanently closed.
Hermitage Plantation
---
Built in 1812, Hermitage Plantation is the oldest known Greek Revival mansion in Louisiana, and it was named after Andrew Jackson's home in Nashville. It was a wedding gift from planter Emmanuel Marius Pons Bringier to his son Michel upon his marriage to 14-year old Louise Aglaé duBourg.
It is believed Hermitage Plantation is where the successful former slave Pierre Caliste Landry, mentioned in our Ascension Parish post, grew up.
Hermitage Plantation is privately owned and its availability to the public is currently unknown, which is why I only have a photo of an oak-lined gravel road with microscopic Greek pillars at the vanishing point.
Ashland Plantation
---
Ashland Plantation, also known as Belle Helene Plantation, was built by wealthy planter Duncan Kenner and completed in 1841. Kenner was also a horseman, and his slave Abe Hawkins became a renowned jockey.
Ashland is owned and preserved by Shell Oil Company and is occasionally used for events. Several motion pictures have been shot on location such as Mandingo, Fletch Lives, and The Autobiography of Miss Jane Pittman.
Historical Markers
---
While driving the River Road, keep an eye out for historical markers identifying plantations that no longer exist, such as Belle Grove Plantation and the Gaudin Home Place.
Along the River Road
---
During my recent River Road drive I passed many unidentified mansions built in the Creole-influenced Greek Revival style, but I had no way of knowing whether they were historic plantations or modern homes built in that vernacular. The uncertainty, however, only served to enhance the romantic mystique even more.
Between the cattle grazing on the levee and the tumbledown structures along the roadway, I had even more excuses to pull over and capture bucolic landscapes.
I utterly enjoyed scouting plantations along the River Road, and I believe our readers who enjoy self-guided historical drives will, too.
---
A Louisiana River Road Plantations Driving Tour Route
---
Because they are also located in Ascension Parish or nearby, I have included Nottoway, Tezcuco, and Houmas House plantations in this map. I wrote about those plantations in previous posts, and readers can learn about them by clicking on the appropriate red text links.
As I mentioned previously, my exploration of Ascension Parish plantations was over the course of multiple days and did not follow a sequential itinerary.
I share them here, however, in a semi-linear course:
A suggested route would be to begin at Nottoway Plantation in White Castle, head southbound on the west bank of the River Road, detour to Palo Alto and St. Emma plantations in Donaldsonville, continue southbound on the River Road to the Sunshine Bridge, then cross the river and head northbound along the east bank River Road ending at Ashland. The reverse route would work, as well.
Click here for Donaldsonville lodging options on TripAdvisor!
Click here for Gonzales lodging options on TripAdvisor!
---
Design Your Own Louisiana Road Trip
---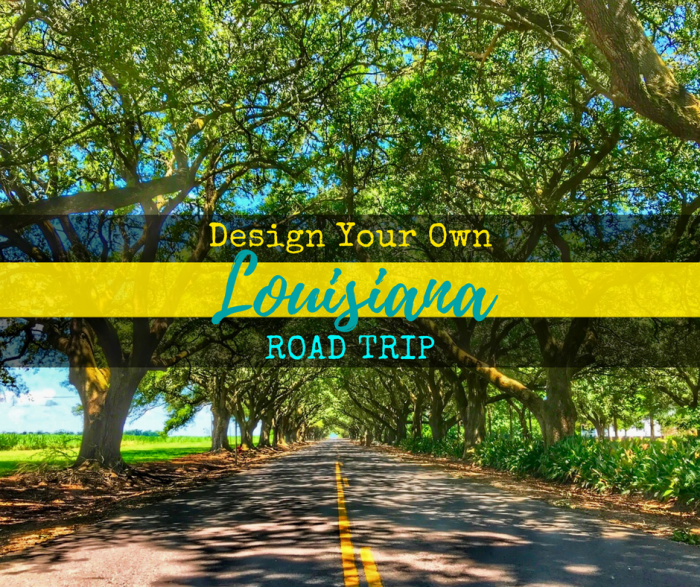 For current destination information, routed scenic byways, itinerary planning hacks, and a wealth of resources to complement your River Road plantations driving tour, check out our Design Your Own Louisiana Road Trip post.
---
We Would Love to Hear From You
---
We enjoy dialogue with our readers, especially when they share off-the-beaten-path destinations and useful travel tips. Have you ever done a Louisiana River Road Plantations driving tour? If so, we would love to hear about your experience. We invite you to leave your comments and questions below, and we always respond!
---
Pin this Post!
---
---
Helpful Link
---