(a

10

minute read)
---
Take an historical drive along the Mississippi River, and visit Louisiana's Great River Road plantations. Maps, itinerary, and helpful links included.
---
Disclosure: This post includes sponsored and affiliate links.
UPDATE: Be sure to check out A Louisiana River Road Driving Tour and Louisiana Plantation Tours that Interpret the Slave Experience for photos and descriptions of many more River Road plantations, plus Design Your Own Louisiana Road Trip for a wealth of itinerary resources and planning hacks.
Although I have visited Louisiana multiple times, I have always stayed in the vicinity of New Orleans. That is not a bad thing. I think it is safe to say one can never run out of things to do in The Big Easy.
Click here for New Orleans hotel options on TripAdvisor!
I remember hearing about the antebellum plantations along the Mississippi River between New Orleans and Baton Rouge years ago, and the drive along the River Road has been on my wanderlist for a long time. While designing the itinerary for a spring break backroad trip to NOLA, I decided to dedicate one day of our stay in Louisiana to getting out of town. Although there were other backroads we could have traveled, this time we opted to pursue adventure along the iconic River Road.
---
Louisiana's River Road Plantations
---
Image Credit: Unknown
During the research stages of my road trip planning, I downloaded a PDF River Road map featuring Laura, Oak Alley, Nottoway, Houmas House, Tezcuco, San Francisco, and Destrehan plantations. And yes, the vintage magnolia motif is what grabbed my attention. Little did I know, the map was a bit outdated (lesson learned), and one of the featured mansions on the drive was no longer there.
We began our day by driving down to the Barataria Preserve location of the Jean Lafitte National Historical Park where the visitors center has an informative exhibit on the creation and destruction of land in the Mississippi Delta region of Louisiana. It was also an excuse to pick up another National Parks Passport stamp.
Leaving the park, we headed back north to hit Hwy. 18, the part of the River Road that hugs the southern bank of the Mississippi River.
If you are like us and envision Louisiana plantations overlooking the river, you can plan to be disappointed. Army Corps of Engineers flood control levees block the view of the river on both banks, and except for a handful of locations, posted signs forbid walking or driving to the top of the levee for a view. We were not able to find a legal location to ascend the levee until we reached the trail at Nottoway Plantation. Another unexpected, yet understandable, reality of the River Road is the unsightly industrial structures of oil refineries and chemical plants that line the Mississippi.
I must confess that the ride along Louisiana's Great River Road is not the scenic drive with antebellum mansions, moss-draped oaks, and paddlewheel riverboats I had imagined. In spite of these detractors from the natural beauty of the area, we had a relaxing drive and found enough local flavor and history to keep us engaged.
---
Oak Alley Plantation
---
Oak Alley is the archetypical southern plantation complete with Greek Revival columns and an impressive oak canopy approach. Although you may have never been there, I promise you have seen Oak Alley in more movies, TV shows, and music videos than you would imagine, such as Interview With the Vampire, Days of our Lives, and Beyoncé's Déjà Vu.
Oak Alley's slave quarters are a sobering reminder of the institution that was the foundation of Louisiana's grand plantations.
Because our bellies were growling and lunchtime was upon us, we headed to the restaurant at Oak Alley. We had decided earlier, rather than trying to take guided tours of the plantations, we would make the River Road drive our tour. Our decision was spot on, because even without the tours we did not make it back to New Orleans until dinnertime.
Bourbon is not my poison, but the blackberry, lemon, and mint julep flight was an enticing southern sampler.
---
Laura Plantation
---
Laura Plantation, located four miles downriver from Oak Alley, is an example of a Creole plantation. Elevated high off the ground on brick columns, the vernacular of the multi-colored main house is a distinct departure from the monumental Greek Revival architecture of other period plantations in Louisiana. Sadly, a large portion of the house burned in 2004. Although the part that was destroyed has not been rebuilt, the surviving parts have been restored. In addition to the main house, Laura Plantation features several outbuildings, including six slave quarters.
---
Nottoway Plantation
---
While entrance to other plantations was reserved for ticket holders, the grounds at Nottoway Plantation were easily accessible. So we parked and took a self-guided tour of the grounds. The outbuildings and hotel rooms gave this location the feel of a resort, which in my opinion detracts from the historical authenticity of the setting. However, while watching a documentary about Highclere Castle, the location for Downton Abbey, I learned that many historical homes must become businesses if they are to remain open to the public.
The host at our base camp B&B in New Orleans told us earlier that morning during breakfast that Nottoway was his pick of all the plantations because it featured a ballroom and sweeping staircase not found in other mansions. He went on to indicate that Union ships cruising the Mississippi had spared it from burning for the same reason. Because we did not tour the home, we were not able to verify these facts, but they sound good anyway . . . .
Nottoway was the last of the plantations on our itinerary on the south bank of the river. The Sunshine Bridge leading to the north bank gave a breathtaking view of the Mississippi River.
Breathtaking literally with its expansive view of the barges and tankers cruising the river, and figuratively meaning the sensation one feels at the highest peak of a roller-coaster right before the plunge! Jerry said his butt was eating the stuffing out of the driver's seat. Let's just say we were glad to get our tires back on the ground on the north bank.
---
Houmas House
---
Across the Mississippi, we followed Hwy. 48, the northern River Road. I recognized Houmas House immediately. Although the former front gate was right on the busy River Road, Jerry slowed to let me out to get my picture. It was the Hollis Mansion from the movie Hush, Hush, Sweet Charlotte. This is the plantation I would like to revisit sometime, perhaps even book a room at the inn and take the full tour. After reading more about Houmas Plantation, I learned that prior to the Civil War it had as many as 750 slaves working in the cane fields and sugar mills. Houmas also has some fascinating architectural features on the property, including two garconnière, or bachelors' quarters.
Update: In the years since this post first published I did return for a full tour of Houmas House, and you can read about that visit here. My college roommate Jim Swilley also wrote about his experience at Houmas House in his guest post Confessions of a Traveling Cinephile.
---
Tezcuco Plantation
---
Basically, all that remains of Tezcuco Plantation are the chimneys. Regretfully, the mansion was destroyed by fire in 2002.
According to photographs on this link, the main house made this a beautiful property, and it was truly a great loss.
---
San Francisco Plantation
---
San Francisco Plantation has its own Steamboat Gothic eclectic style, but the beautiful structure with its distinctive blue and yellow water tower is situated in a cramped location behind a chain link fence at a bend in the River Road. Unfortunately, industrial construction in recent years have not provided the mansion the scenic surroundings it deserves. Still, something about this place fascinates me enough that I would definitely consider stopping for a tour in the future.
---
Destrehan Plantation
---
Destrehan Plantation has a history in films, too, most recently as a location for the Academy Award-winning Best Picture 12 Years a Slave. Completed in 1790, Destrehan's main house holds the distinction of being the oldest documented plantation home in the lower Mississippi Valley, and it was also the last plantation on our River Road itinerary. Leaving Destrehan, we headed back to the French Quarter to grab a bite to eat and wander the streets on our last night in NOLA.
---
Norman's Chart of the Lower Mississippi River
---
Map Credit: Library of Congress, Geography and Map Division
We passed other plantations during our drive along the River Road, such as Evergreen and St. Joseph, that are open for tours, as well as many properties that have fallen into disrepair over the years. Norman's Chart of the Lower Mississippi River (above) published in 1858 provides a visual of the hundreds of plantations that lay along the river at that time. Visit the Library of Congress link to study the map further in an enlarged high-definition format. Only a handful of these plantation homes have survived to this day. Whether you use our route or grab a Louisiana plantations map and plan your own, we definitely recommend that you take the drive along Louisiana's River Road.
If you are planning an extended tour of the River Road plantations, RV rental in Louisiana is a perfect option!
Click here for Louisiana's River Road Plantations hotel options on TripAdvisor!
---
Map It!
---
---
A Louisiana River Road Plantations Driving Tour
---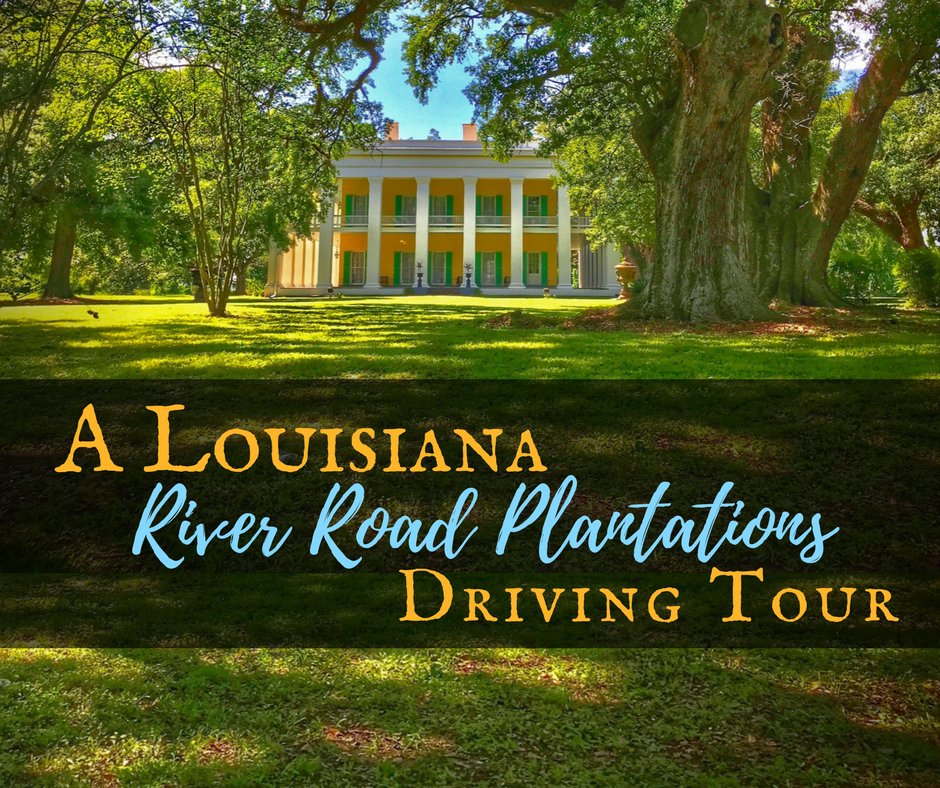 Discover seven additional plantations, plus the Chapel of St. Amico on this carefree River Road driving tour.
---
Cane River National Heritage Trail
---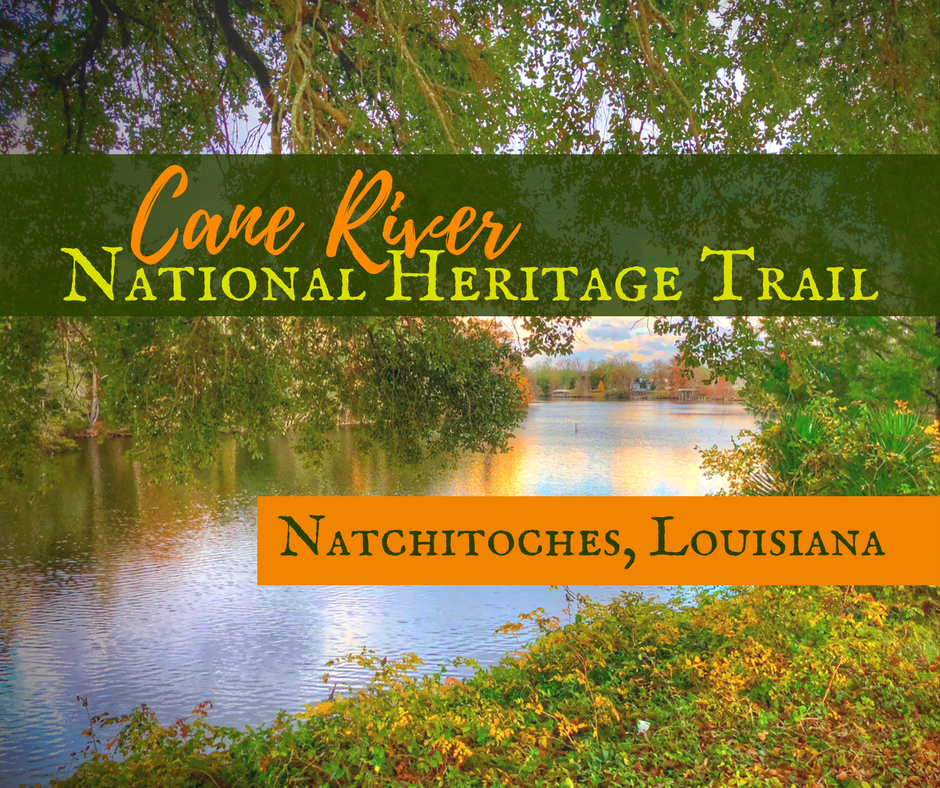 Explore even more Louisiana plantations along the Cane River National Heritage Trail.
---
Design Your Own Louisiana Road Trip
---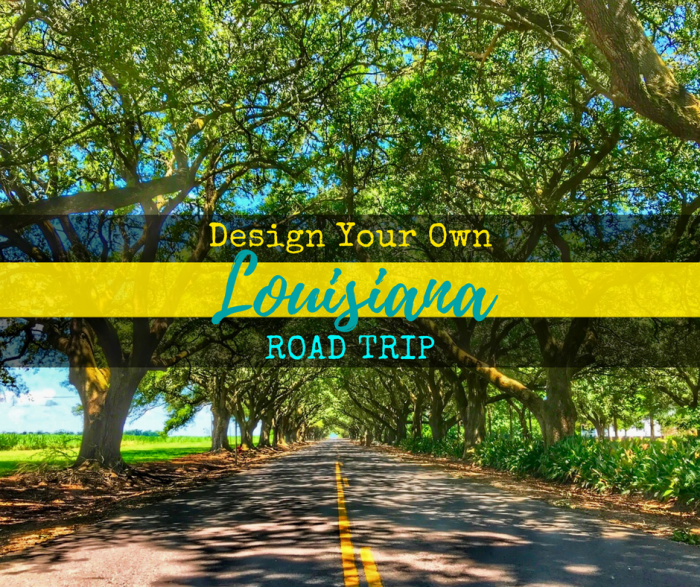 Design your own Louisiana road trip with routed scenic byways, a River Road plantations map, itinerary planning hacks, and a wealth of resources.
---
We Would Love to Hear From You!
---
Jerry and I enjoy dialogue with our readers, especially when they share off-the-beaten-path destinations from around the world. If you have driven Louisiana's River Road, what location intrigued you the most? And if you have a travel story to tell, let's hear it! We invite you to leave your comments and questions below, and we always respond!
---
Pin this Post!
---