(a

11

minute read)
---
Can you imagine a bar that offers a $10 shot and haircut? A former NOLA resident reveals hidden culture, history, cuisine, and other secrets of New Orleans neighborhoods.
---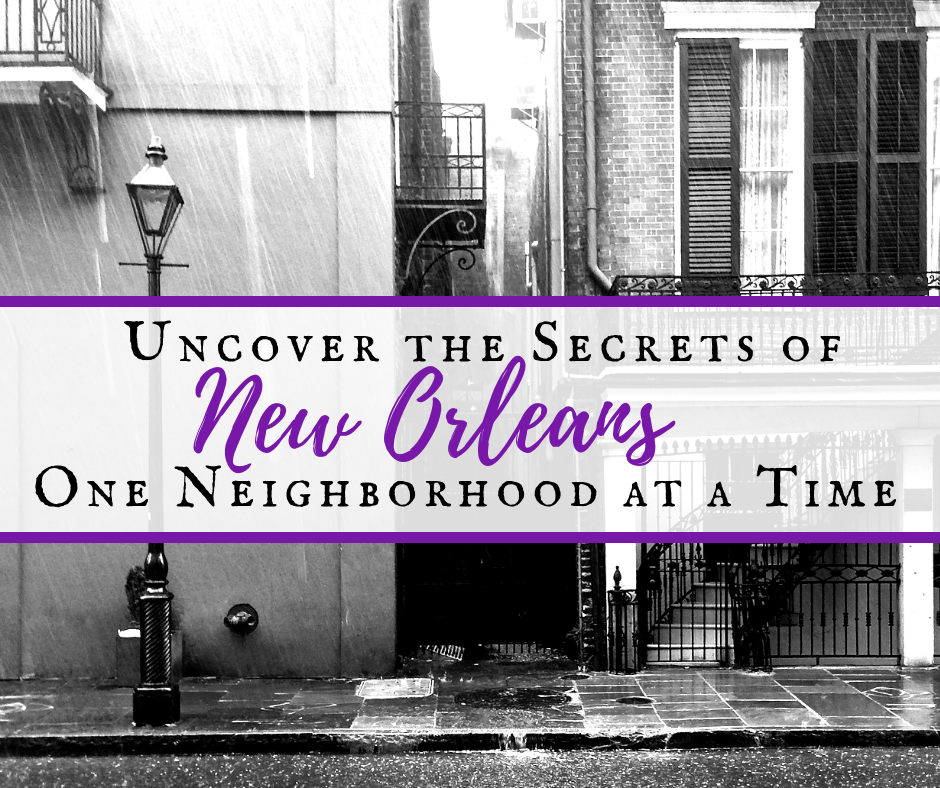 Guest Post by Leah D. Nelson
---
Secrets of New Orleans Neighborhoods
---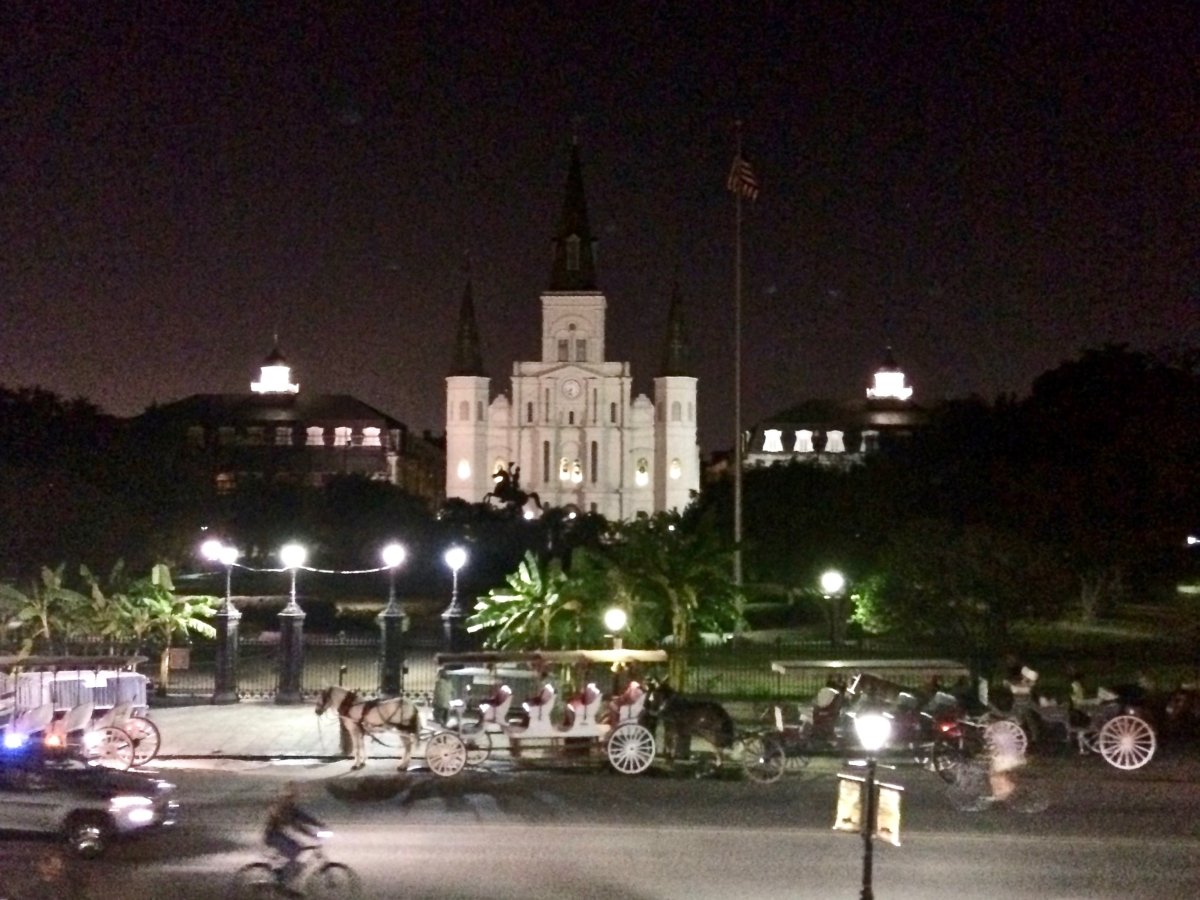 New Orleans, Louisiana, is of course, a prime vacation destination. But it is so much more. You cannot uncover its secrets in the span of a week, as I discovered the moment I stepped off the train on my first visit to NOLA.
This dynamic city first stole my heart in 2006, when I visited my sister Joanna, who was there as an Americorps volunteer helping to rebuild following Hurricane Katrina.
When I returned to NOLA in 2014, this time to stay for awhile, much of the rebuilding process had taken hold. This time New Orleans was vastly different from the sad, ravaged city torn apart by tragedy and broken levees.
Yet, the city remains the same at its core———ancient, refined yet disheveled, and unparalleled.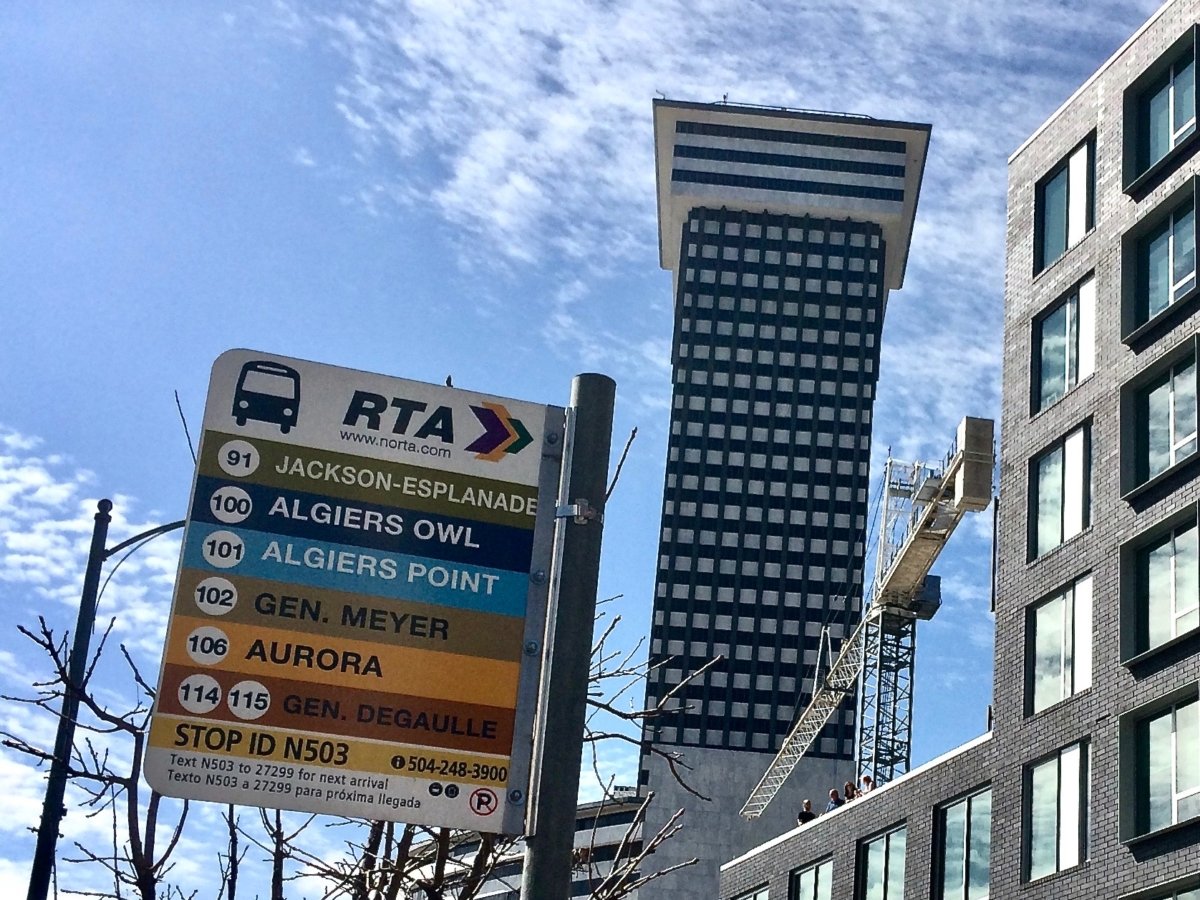 While the Big Easy is an ideal stopping point on your Louisiana road trip, you should ditch your car if you want to truly explore New Orleans neighborhoods. Its bus and streetcar system operated by the RTA, is efficient enough, and a one-day Jazzy Pass is only $3.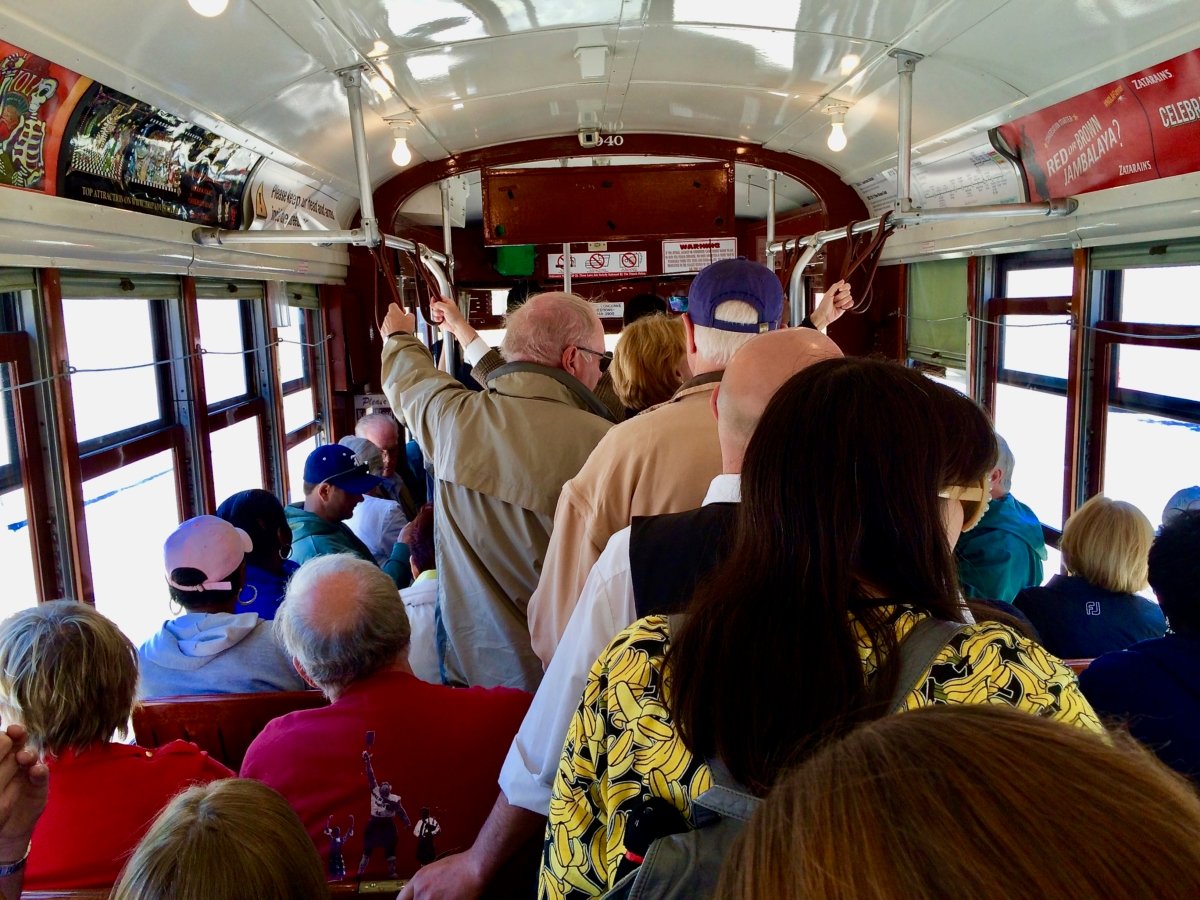 If you need to ask for directions, keep in mind that "lakeside" means north, while "riverside" indicates south.
And no one who lives there ever says "Nawlins." Ever.
Now, let's uncover a few secrets of New Orleans neighborhoods and explore sections of this singular city French settlers first called La Nouvelle-Orléans more than 300 years ago.
---
The CBD
---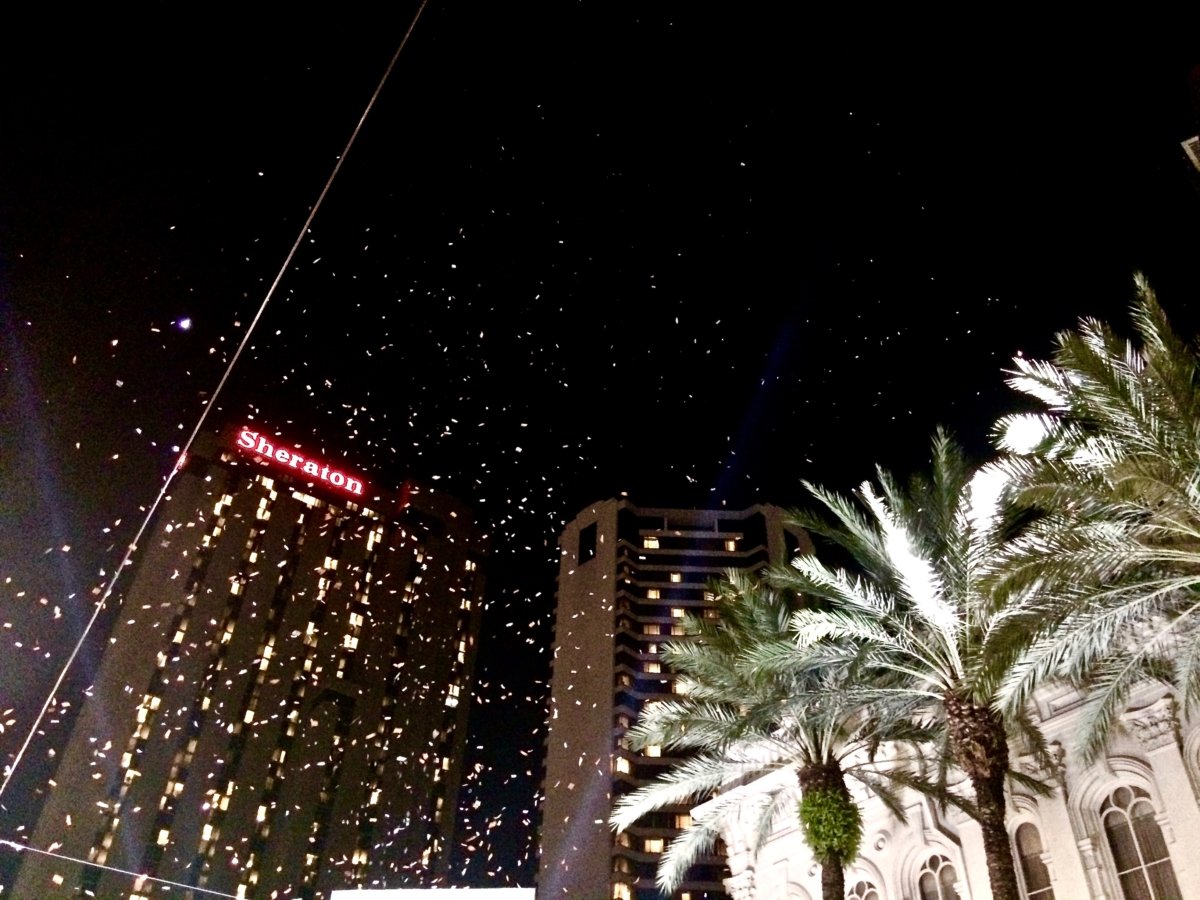 If you are traveling to New Orleans via I-10, the Central Business District (CBD) is likely your first stop. Here in the NOLA version of downtown, you will find numerous distinguished and historic hotels, including the Roosevelt and Le Pavillon, as well as many contemporary chains. The main branch of the New Orleans Public Library is also in the CBD, just a half-mile from one of the city's most famous modern landmarks, the Mercedes-Benz Superdome.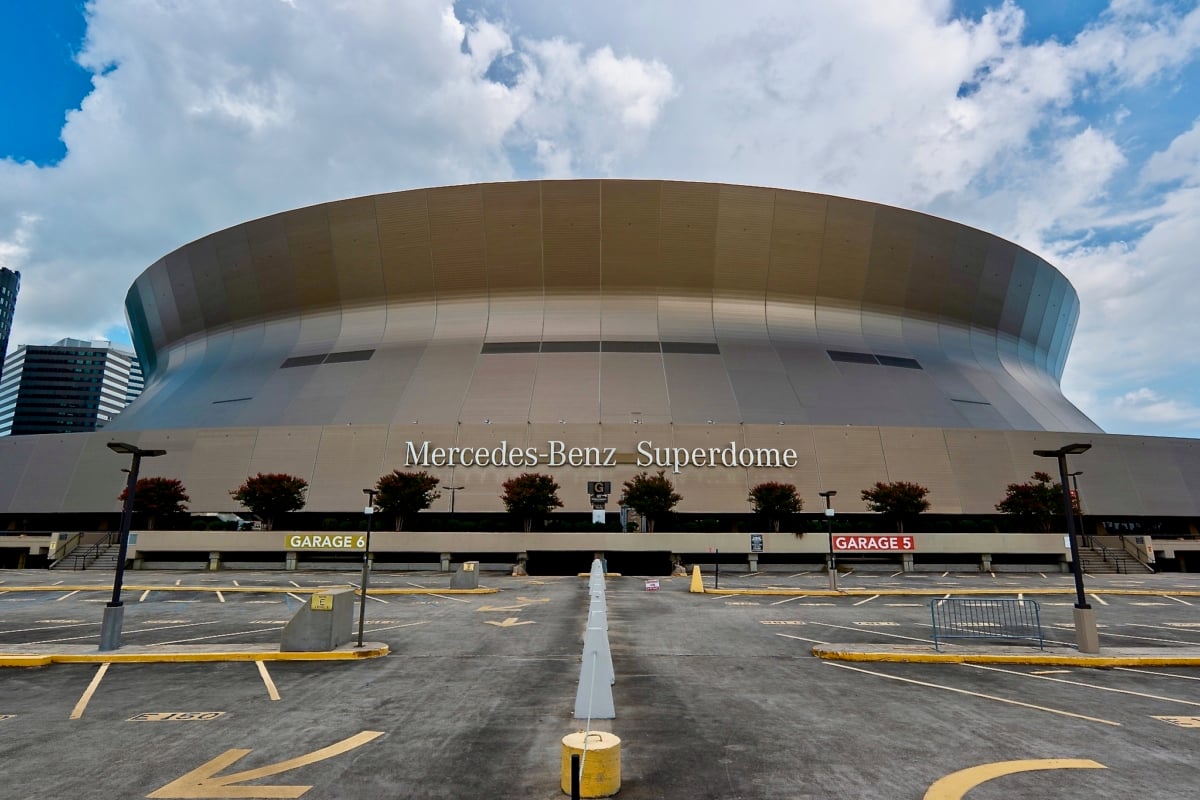 In case you are unaware, the Superdome is the home of the NFL's New Orleans Saints. And if you are not familiar with the "Who Dat Nation" when you first set foot on the streets of NOLA, it won't take long for you to embrace the Saints' black and gold. Locals virtually live and die for their beloved team. Just keep in mind that "who dat" is generally not a question. And its correct response is "yeah, you right."
---
Marigny
---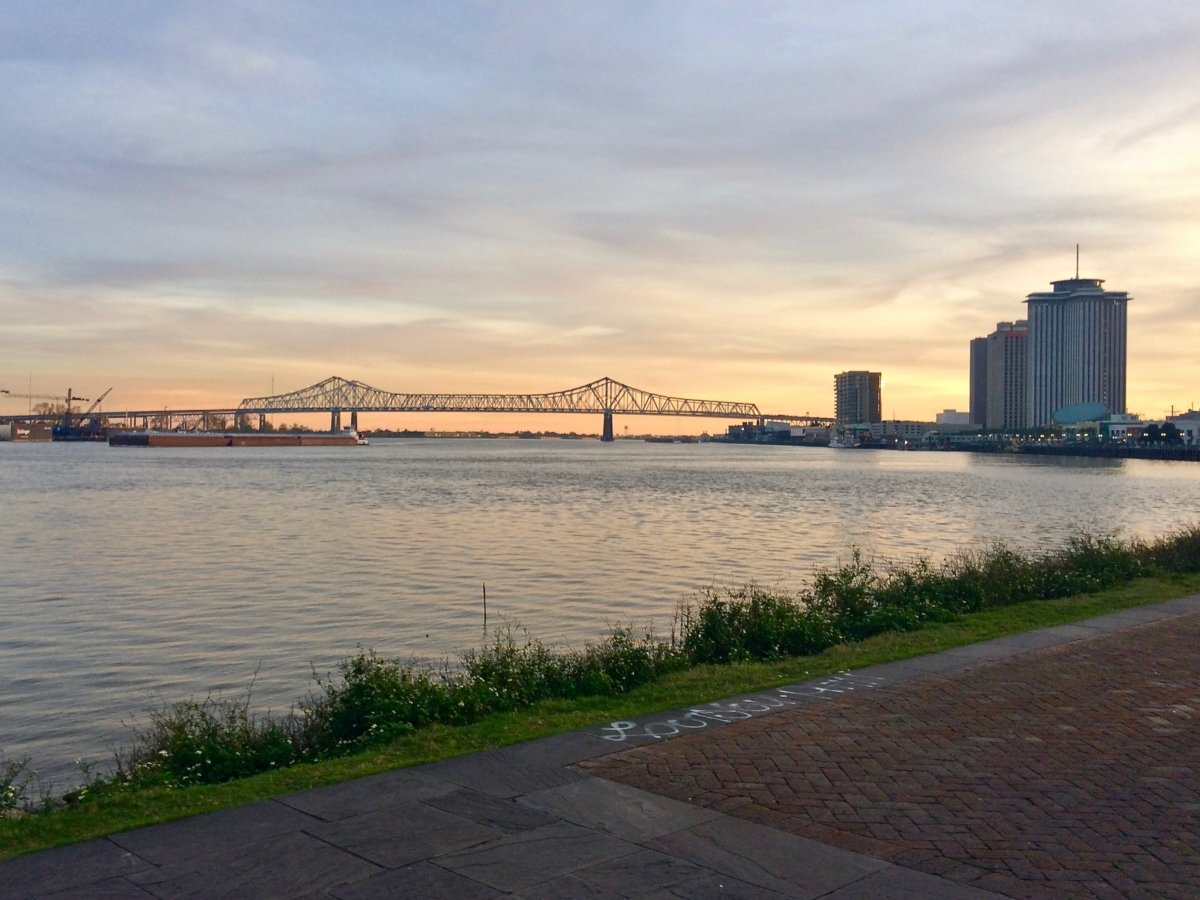 The layout of this diverse neighborhood is sometimes referred to as the Marigny Triangle by locals, due to its winding roads and prevalence of one-way streets. Even after living in New Orleans for more than two years, I almost always got lost when I left the safety of Esplanade Avenue on my way to the R Bar, where you can get a shot and a haircut for only $10 every Monday.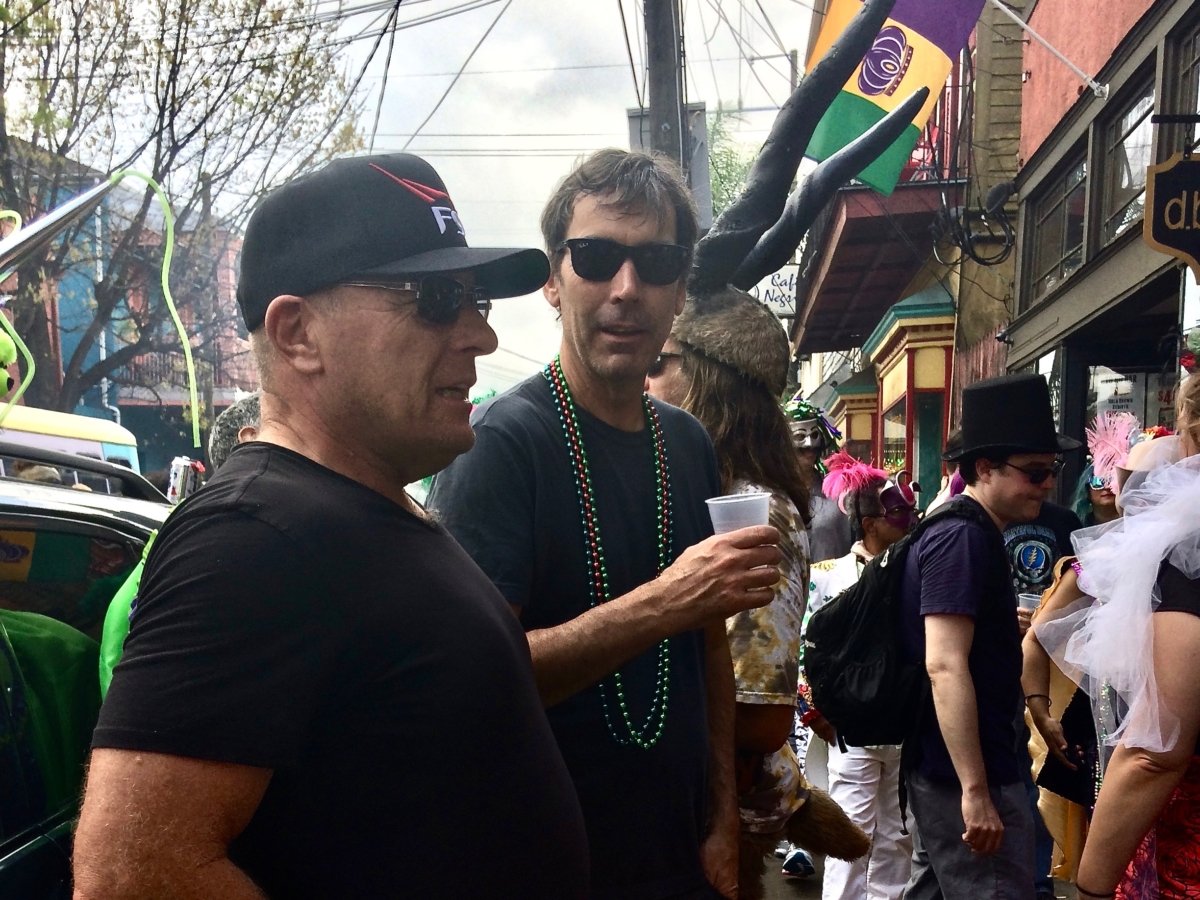 The Marigny is also home to Frenchmen Street, second only to Bourbon Street as the city's most boisterous. It is classier than Bourbon, as well. Frenchmen's first few blocks are lined with live music clubs, including the Blue Nile and the Louisiana Music Factory, which doubles as a record store. Celebrity sightings, such as Dean Norris pictured above during Mardi Gras, are common on the streets of New Orleans neighborhoods.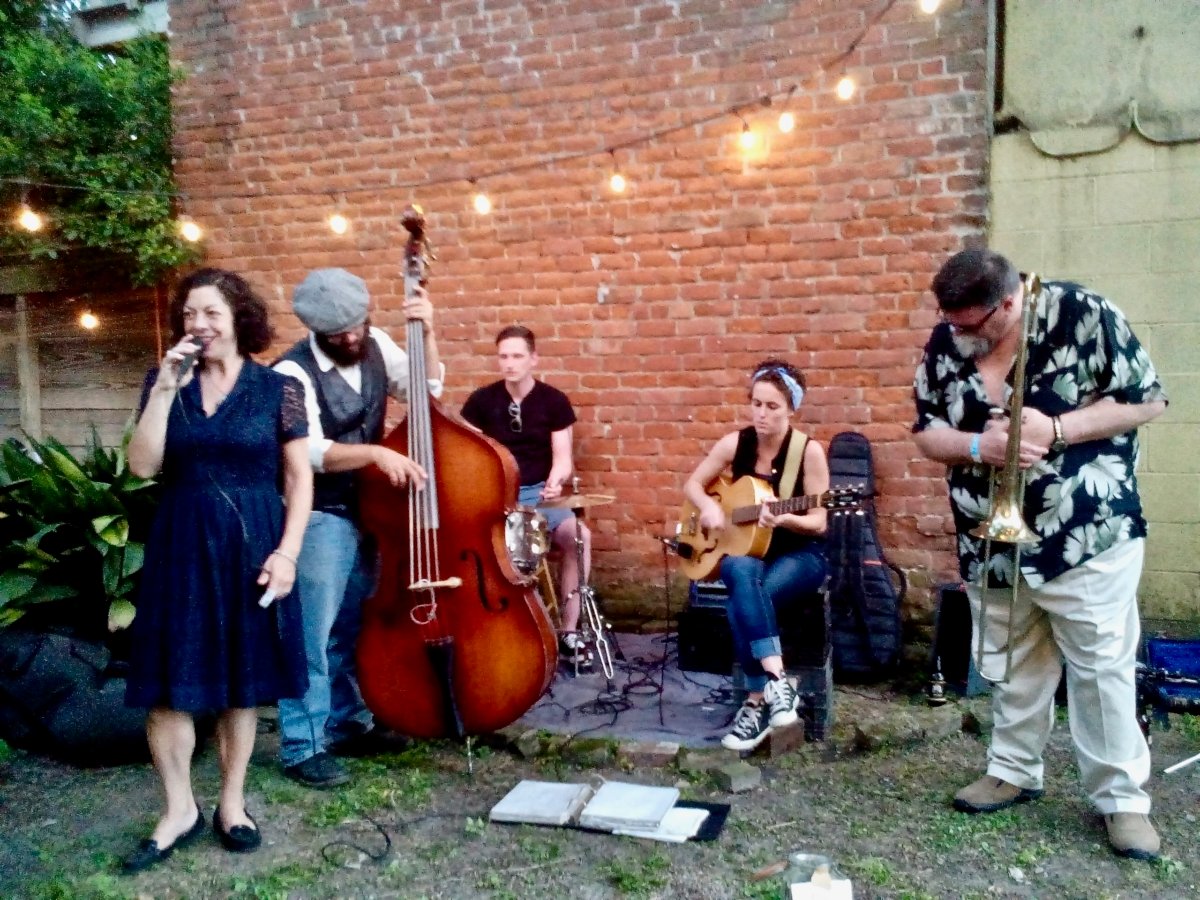 You don't have to go indoors to hear some of the most poppin' sounds on Frenchmen, however. At the corner of Frenchmen and Chartres (pronounced "Charter") sits a two-story turquoise building, decorated on one side by a colorful mural. The former site of Café Brasil, the vacant building's storefront serves as an impromptu stage for brass bands every night of the week.
Dancing in the street is highly encouraged.
---
Mid-City
---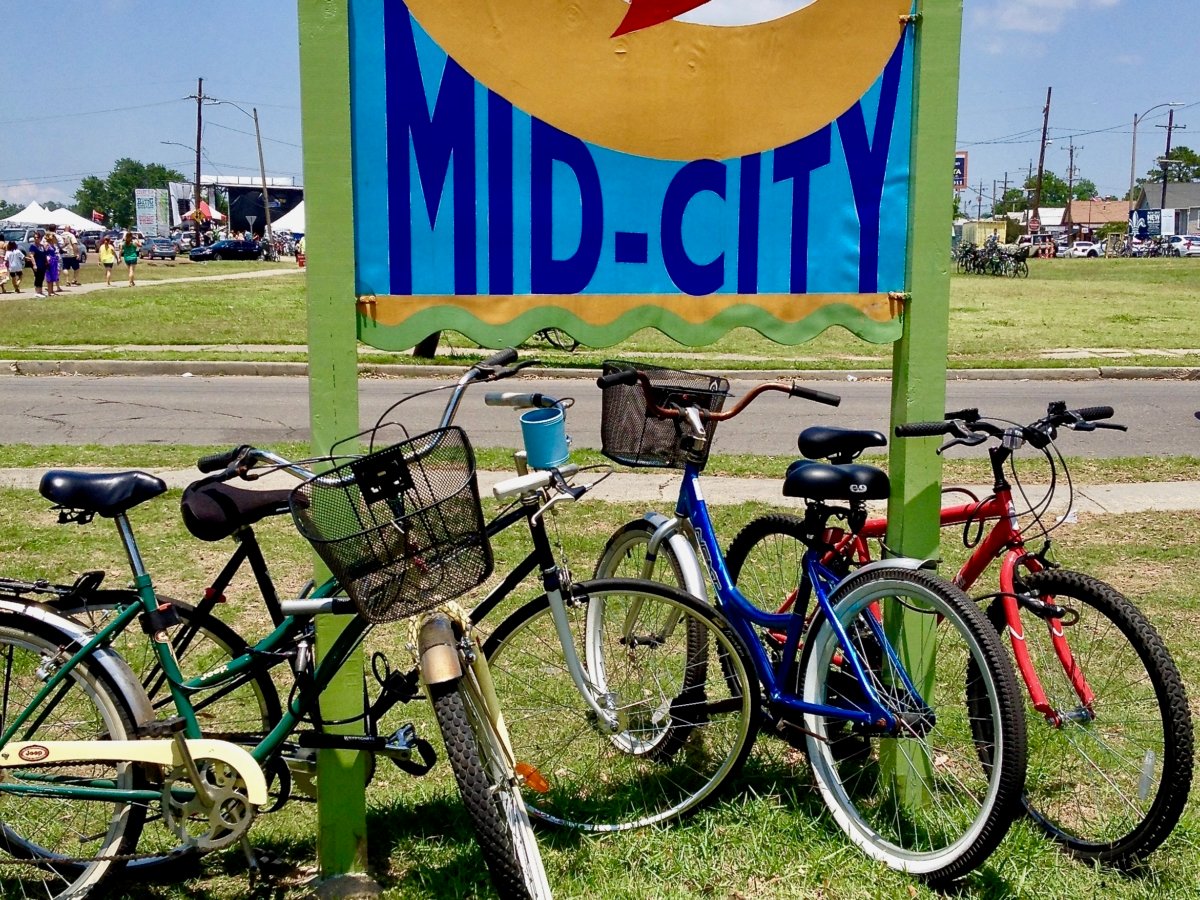 Mid-City is the city's unofficial festival hub. Every spring, the Fair Grounds Race Course and Slots plays host to the 7-day New Orleans Jazz & Heritage Festival, commonly known as Jazz Fest. The festival features local and national acts, drawing up to 450,000 in attendance in recent years.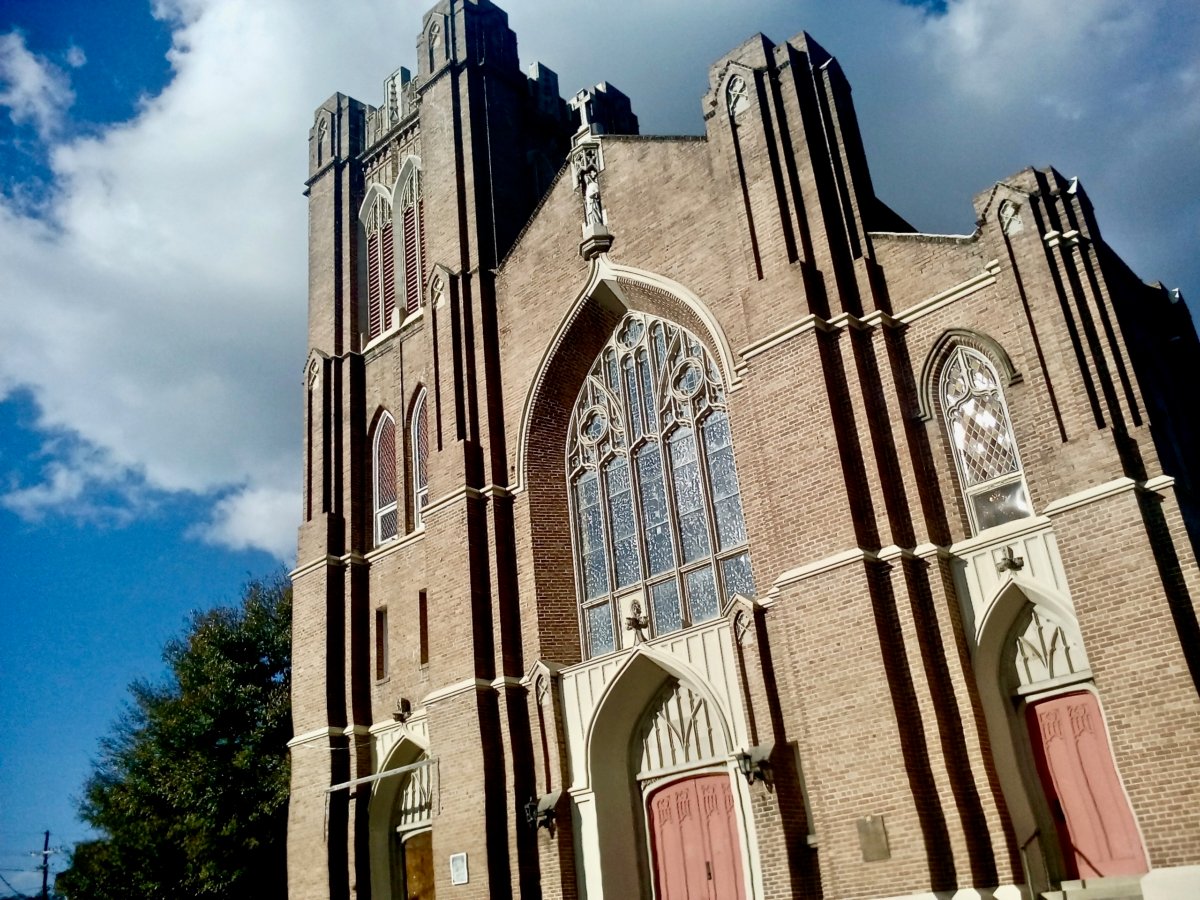 This region is where some of the distinctions of New Orleans neighborhoods sometimes blur. To some, Mid-City ends at Orleans Avenue, on the edge of Bayou St. John. For others, Mid-City encompasses the bayou (actually a canal), fairgrounds, and riverside half of City Park.
City Park is sometimes considered its own separate neighborhood, which shouldn't come as a shock given its size. Its 1,300 acres welcome nearly 5 million visitors annually, many of whom explore the three stories of art housed in the renowned New Orleans Museum of Art (NOMA) and adjacent Besthoff Sculpture Garden.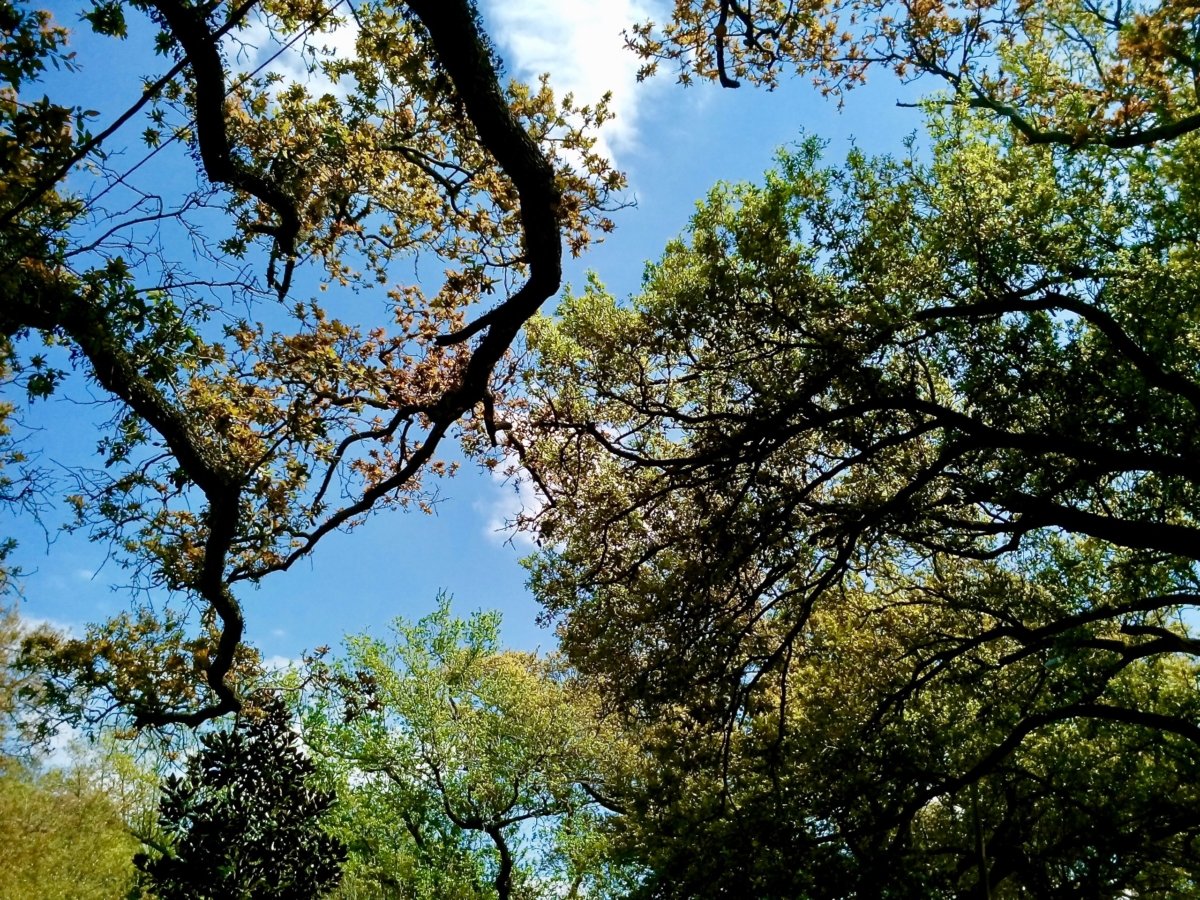 Visitors also take countless photos of the park's impressive live oak trees, some of which are more than 600 years old.
---
Treme
---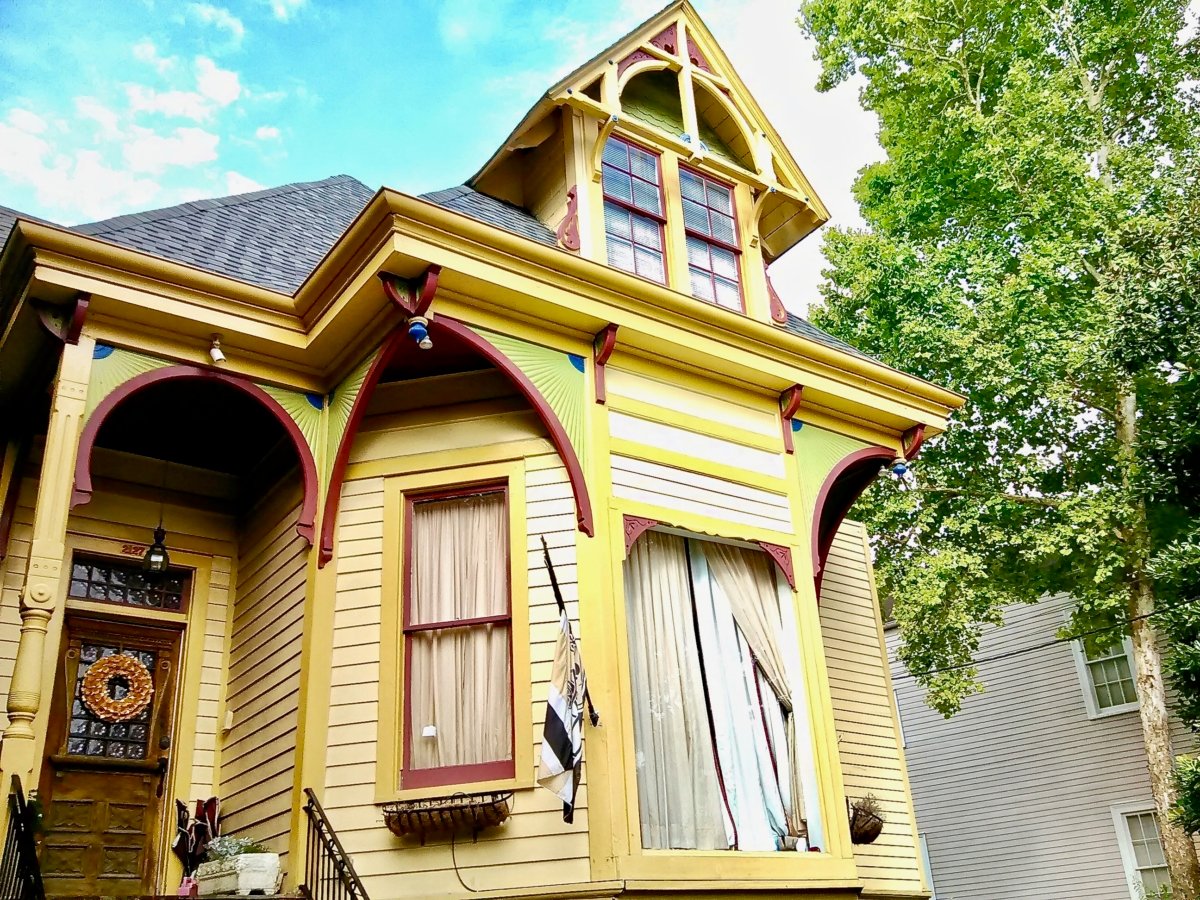 Speaking of photos, my camera hardly ever left my hand whenever I walked through Treme. Sometimes called "The Treme," this neighborhood was America's first African-American enclave, and its colorful shotgun houses are a testament to its rich history.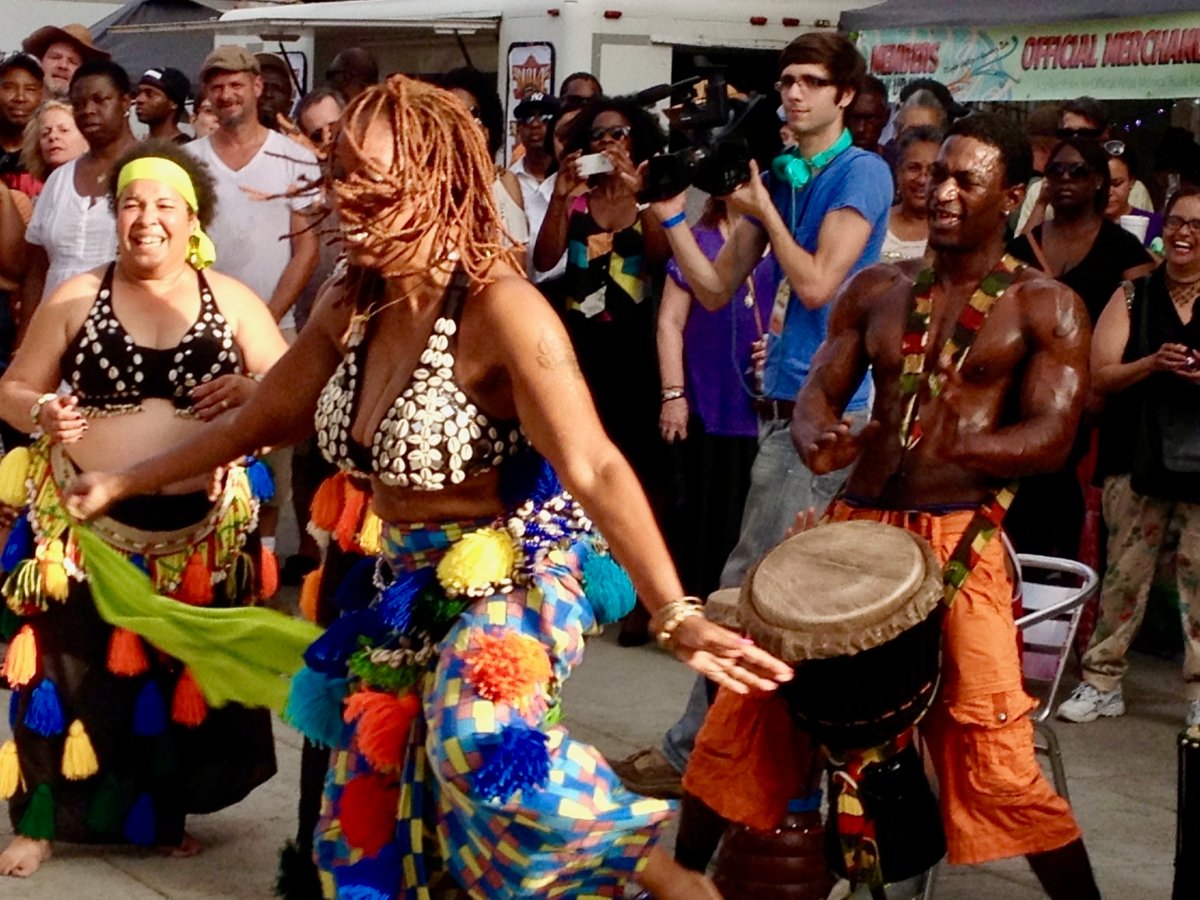 One of my favorite travel photography tips is to capture movement, and the Treme's Armstrong Park provides ample opportunity. The park, named for the great trumpeter Louis Armstrong, is prime for people (and bird) watching, as well as the site of numerous events throughout the year.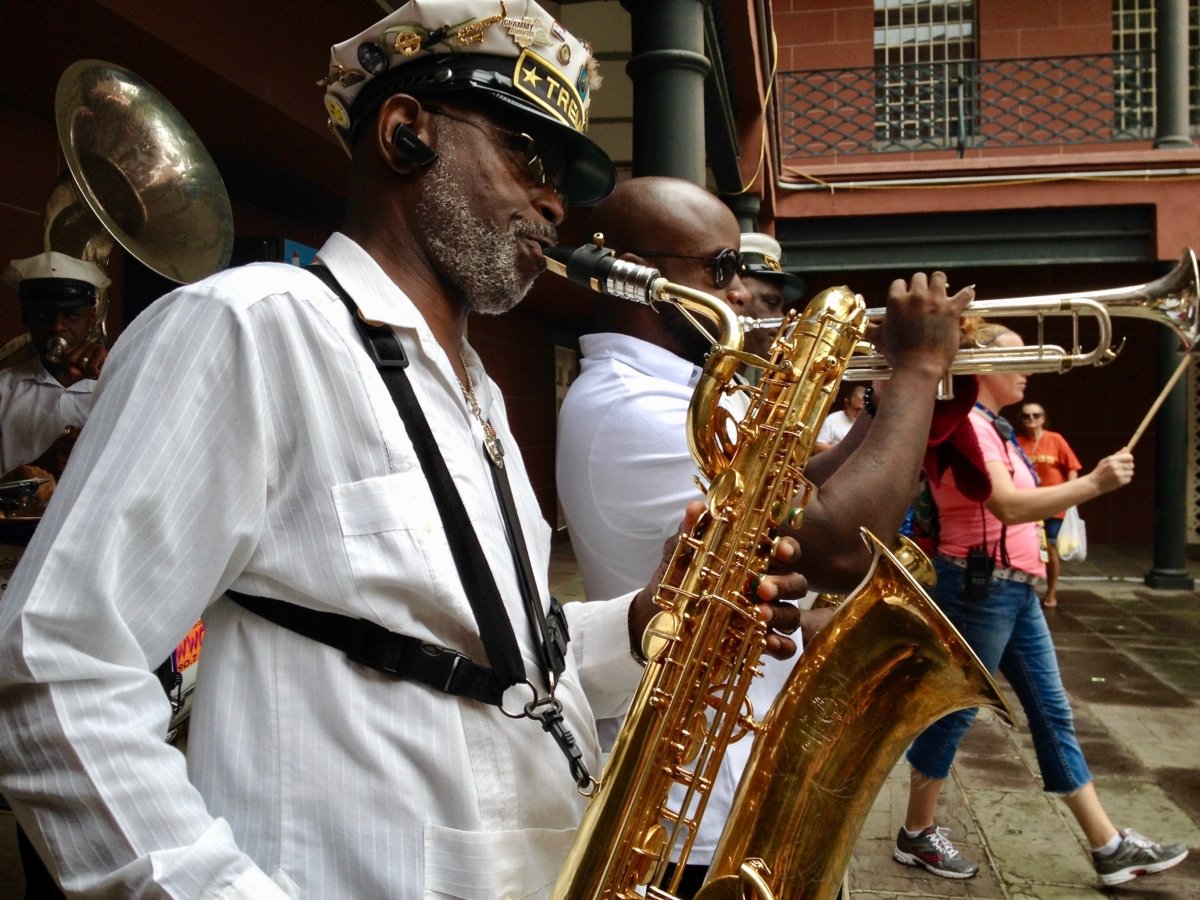 A bronze effigy of Armstrong himself, a fixture on the edge of the park's lake, watches local bands take to the stage at Jazz in the Park, held every Thursday evening in the spring and fall months. The free weekly event features two musical acts, plenty of food, and a farmer's market right outside the park gates.
This neighborhood is the setting for the HBO drama Treme, a series based on the community's efforts to rebuild after Katrina.
---
The Garden District
---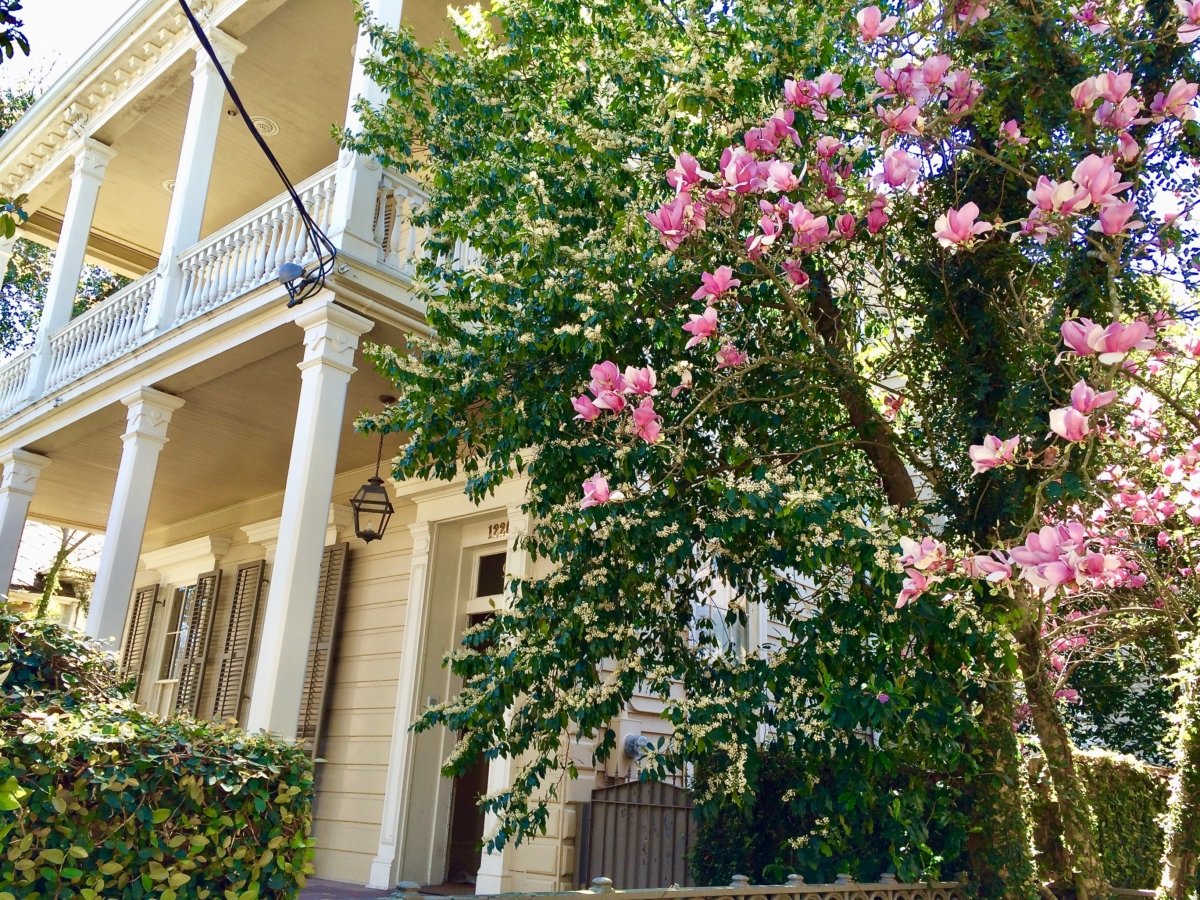 Opulence and decadence are the main themes in the Garden District, arguably one of the city's loveliest neighborhoods. The district originated in 1832 as a community for wealthy Americans who preferred not to live among the Creoles of the French Quarter. Today the neighborhood is recognized more for its architecture than its gardens.
St. Charles Avenue serves as the Garden District's lakeside border, so you can just hop off at Washington Avenue and head south toward Commander's Palace, a high-end Creole restaurant that overlooks Lafayette Cemetery No. 1.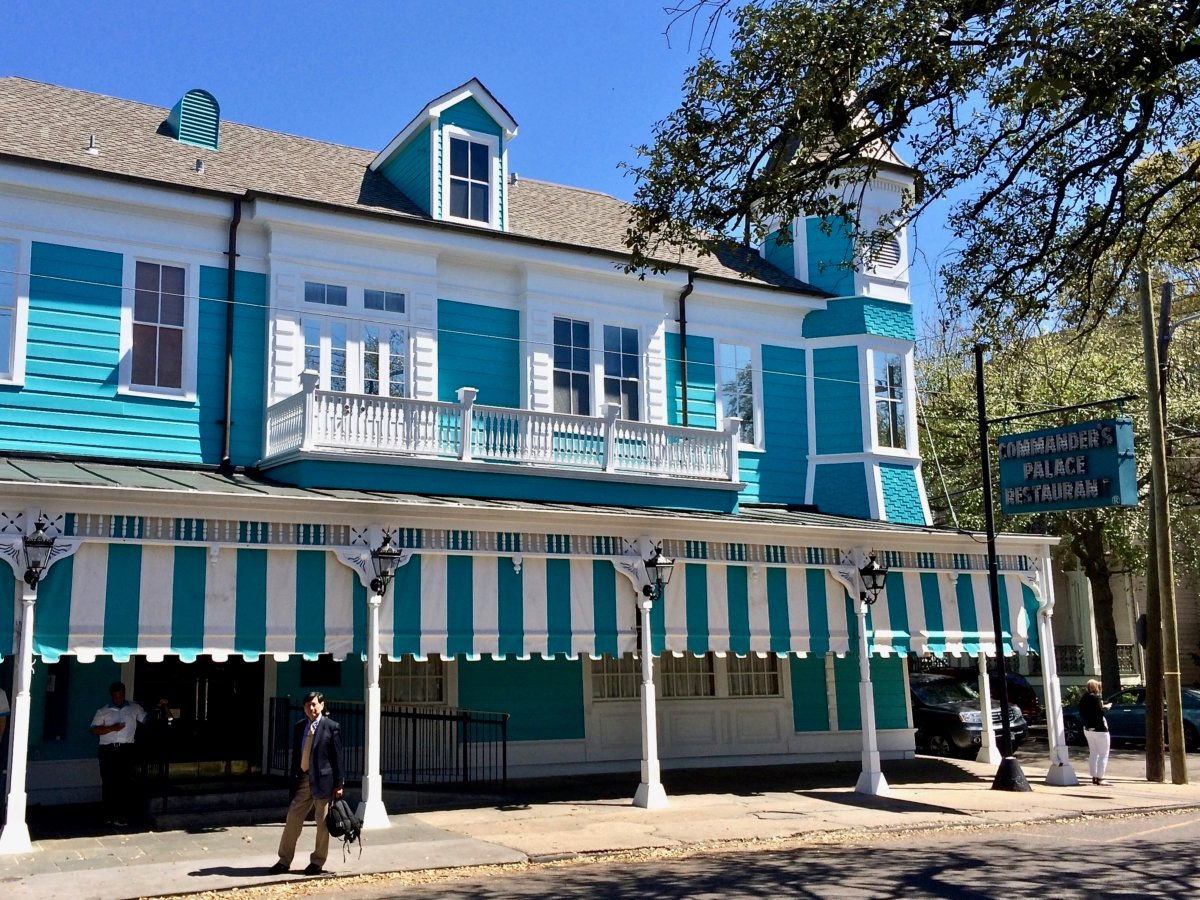 From Commander's, you can continue south and hit up the eclectic shops on Magazine Street, including Bootsy's Fun Rock'n & Pop City dime store. Grab some groceries at the locally owned Breaux Mart, which also stocks a huge variety of regional craft beer.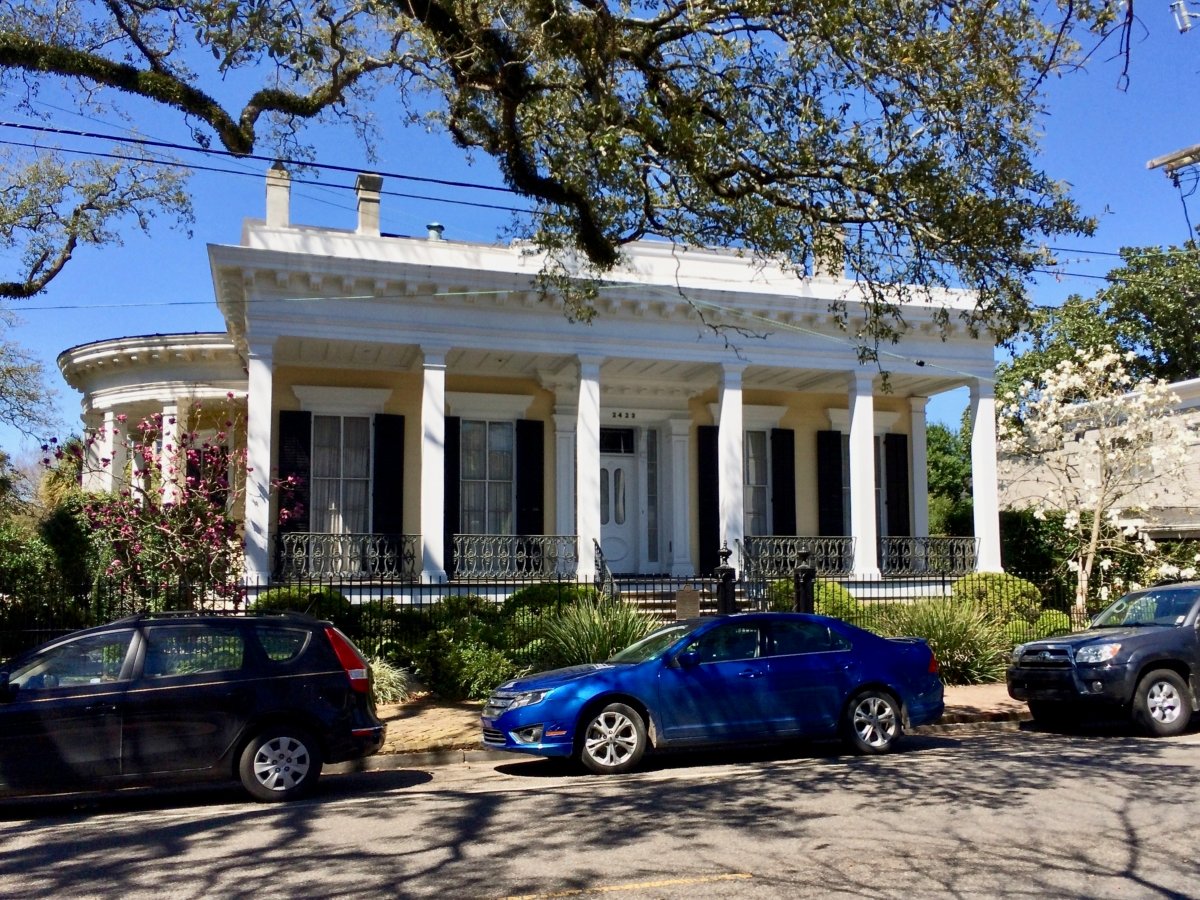 If you are not in the mood to shop, take an eastward stroll down Coliseum and Prytania Streets for plenty of photo ops in the shadow of some of the most revered examples of Southern antebellum and Greek Revival architecture in the whole of Orleans Parish. In a four-block span, you'll find the Seven Sisters (actually there are eight) shotgun-style houses, the Morris-Israel House, and the Buckner Mansion, which was built in 1856 and played a supporting role in Coven, the third season of American Horror Story. Claiborne Cottage (pictured above) is owned by author Anne Rice and served as the setting for her novel Violin.
---
The French Quarter
---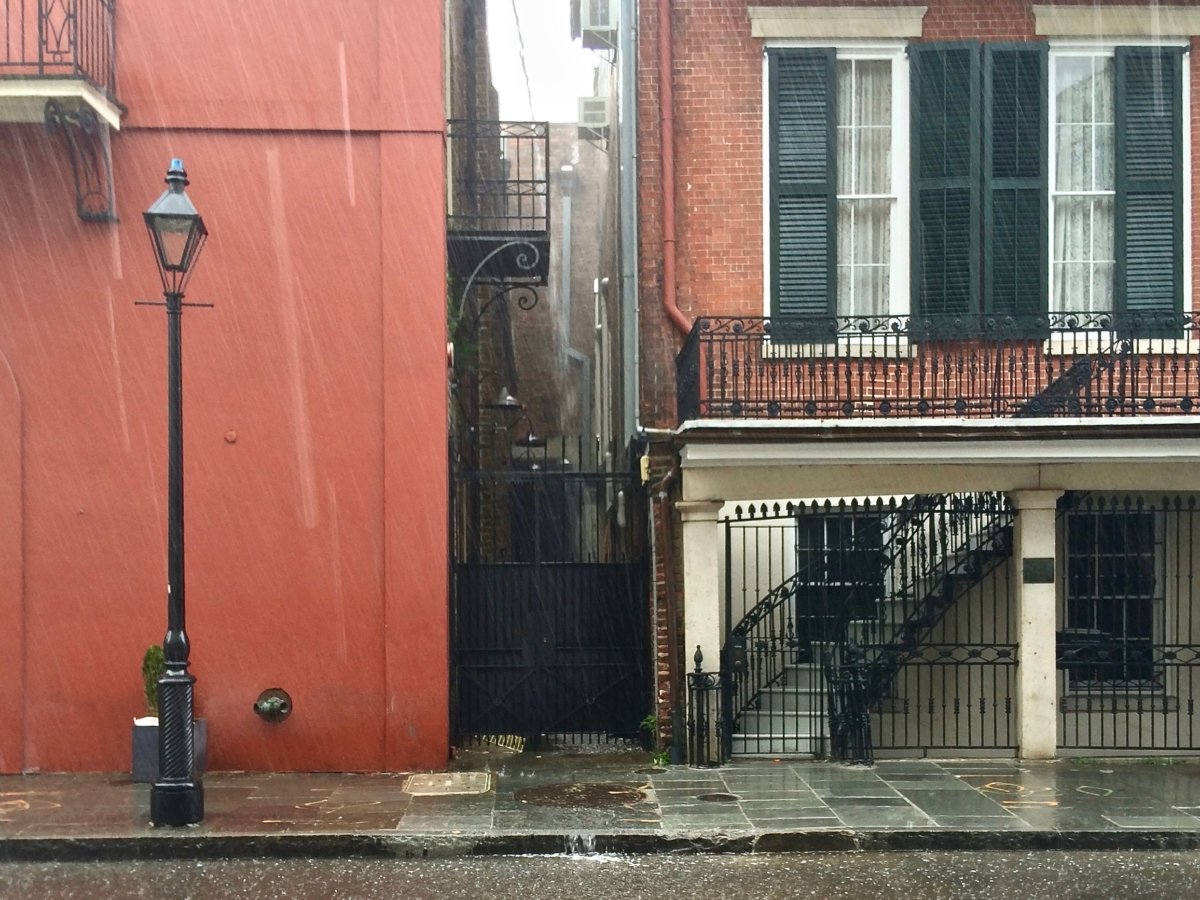 The French Quarter always gets top billing when New Orleans travel is discussed, so I'm putting it last on this list, as a sort of lesson in humility. Not that the Quarter is anything but humble—the oldest neighborhood in NOLA can be a bit of a show-off.
During your visit, you can hit up the numerous art galleries of Royal Street, walk along the Moonwalk that frames the Mississippi River, or party down on Bourbon Street. But the Quarter, like the Southern belle it is, can also be refined and elegant.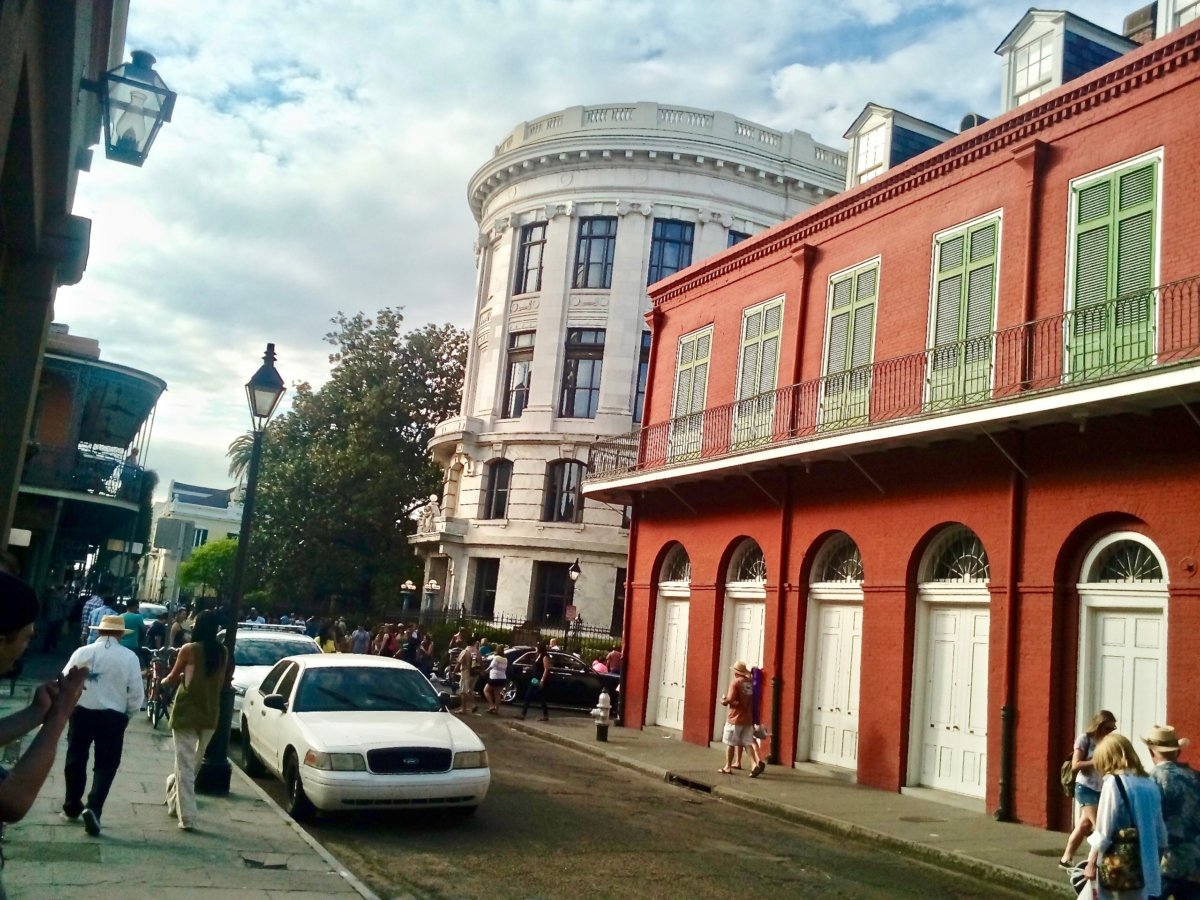 The history of the South is firmly planted in the middle of the French Quarter, in the form of a bronze equine statue of General Andrew Jackson and the grassy knoll that bears his name. Jackson's prominence in modern New Orleans isn't a fluke. The Battle of New Orleans served as the final conflict of the War of 1812, and Jackson was its triumphant general.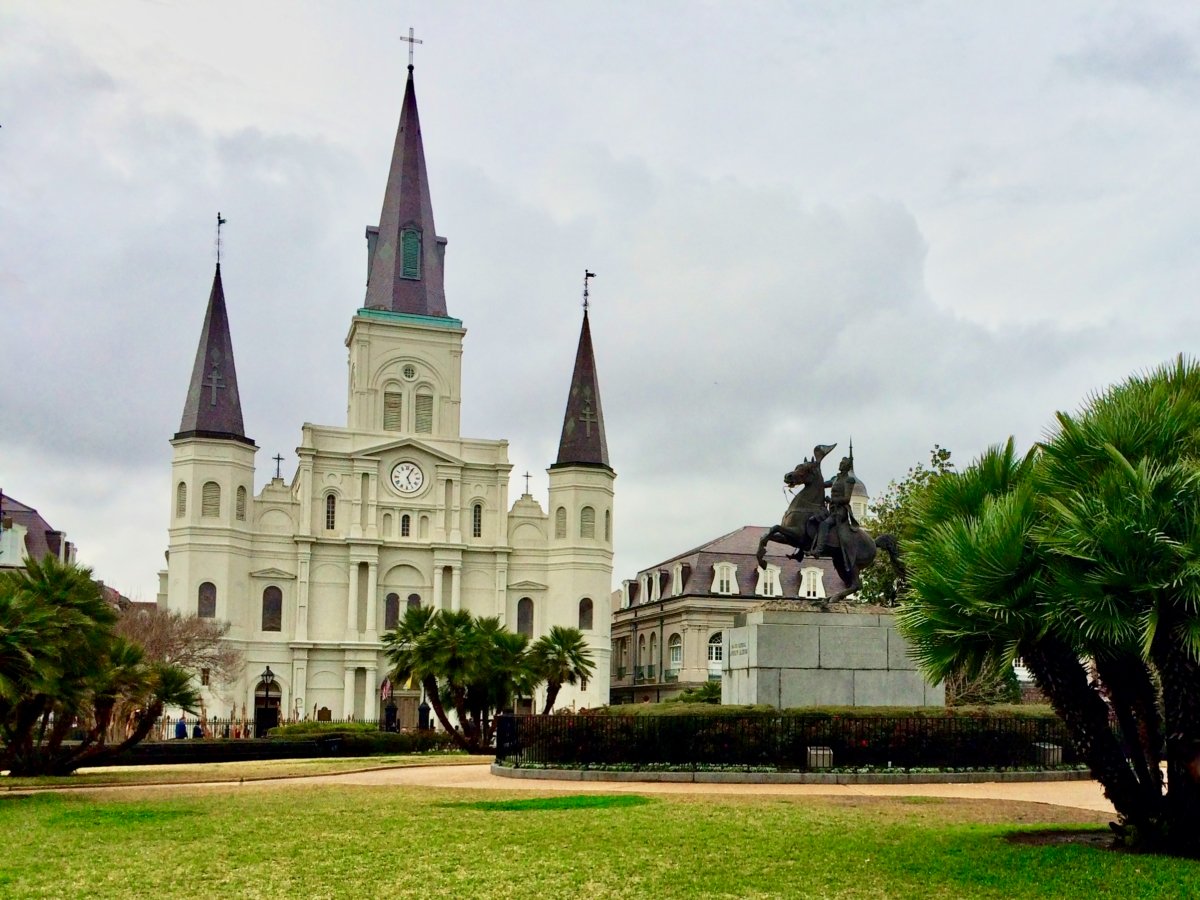 According to historians, the battle helped usher in a newfound period of unity across the nation, and General Jackson's eponymous monument keeps that spirit alive to this day. Jackson Square, a National Historic Landmark, sits in the shadow of St. Louis Cathedral and is surrounded by everything that makes New Orleans the most unique city in America: street performers, high-end restaurants, horse-drawn carriages, and locally crafted artwork.
For a special treat while you are traversing Jackson Square, hit up the Seance Lounge on the second floor of Muriel's bistro. Not generally advertised to the public, the room is richly decorated with plush, luxury furnishings and even an Egyptian sarcophagus.
---
Supplement: Howard's NOLA Recommendations
---
Unlike Leah, I am no expert on New Orleans neighborhoods. However, I have visited the Big Easy on several occasions and experienced its distinctive attractions and cuisine. You may want to consider these suggestions when designing your NOLA itinerary.
If you are a history buff to any degree, the National World War II Museum is not to be missed. It is also a perfect rainy day option. Having raced through a downpour from the parking area to the main entrance on the day of our visit, Jerry and I should know.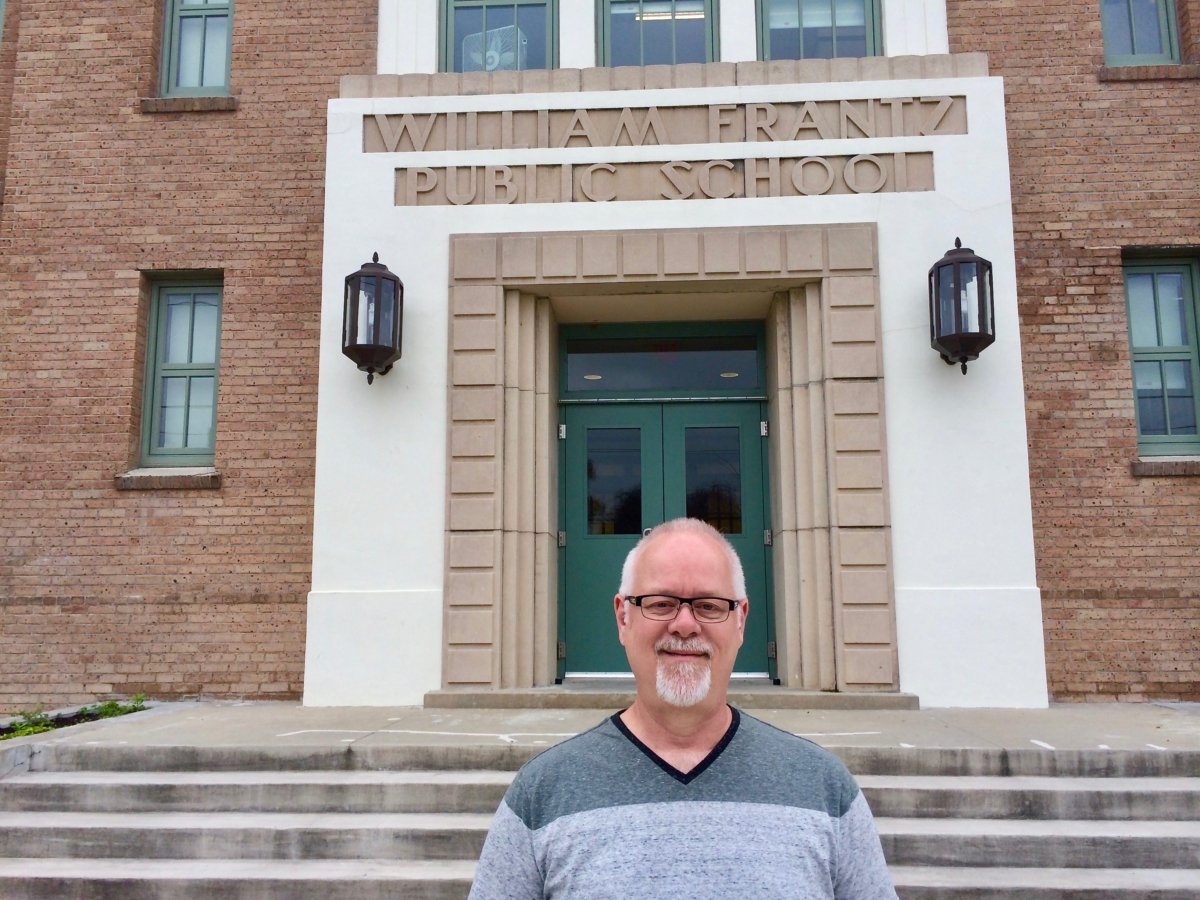 I am one of those weird people who scouts off-the-radar historical sites, especially when they are connected to the Civil Rights Movement. In 1960, first-grader Ruby Bridges became one of the youngest soldiers in the struggle when she single-handedly desegregated the all-white William Frantz Public School in New Orleans. I taught my middle school students about Ruby for years during my first career as a public school teacher, and so on a visit to NOLA I made a point to locate her elementary school at 3811 North Galvez Street.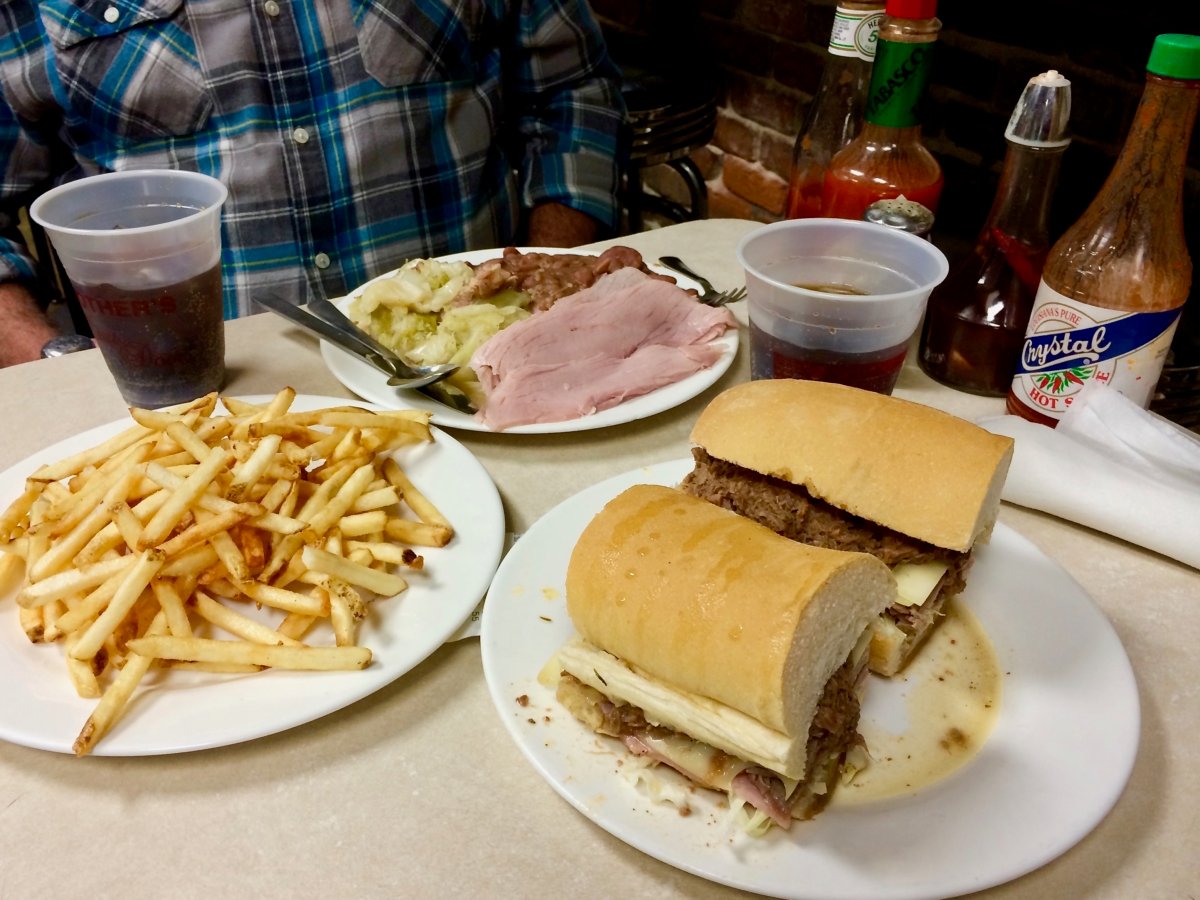 Mother's Restaurant has been a NOLA institution since 1938, and dining there is an experience. The Ferdi Special po-boy layered with the "World's Best Baked Ham," roast beef, and "debris" comes highly recommended.
We had not dressed in business attire the day we toured the Garden District, so we did not fit the strict dress code required to lunch at Commander's Palace. No worries! We discovered Parasol's Bar & Restaurant, an establishment more suited to our taste and wardrobe, just a few blocks away. The po-boys and potato salad were delicious, and we got a huge kick out of the little "speakeasy" door that opened between the restaurant and the bar.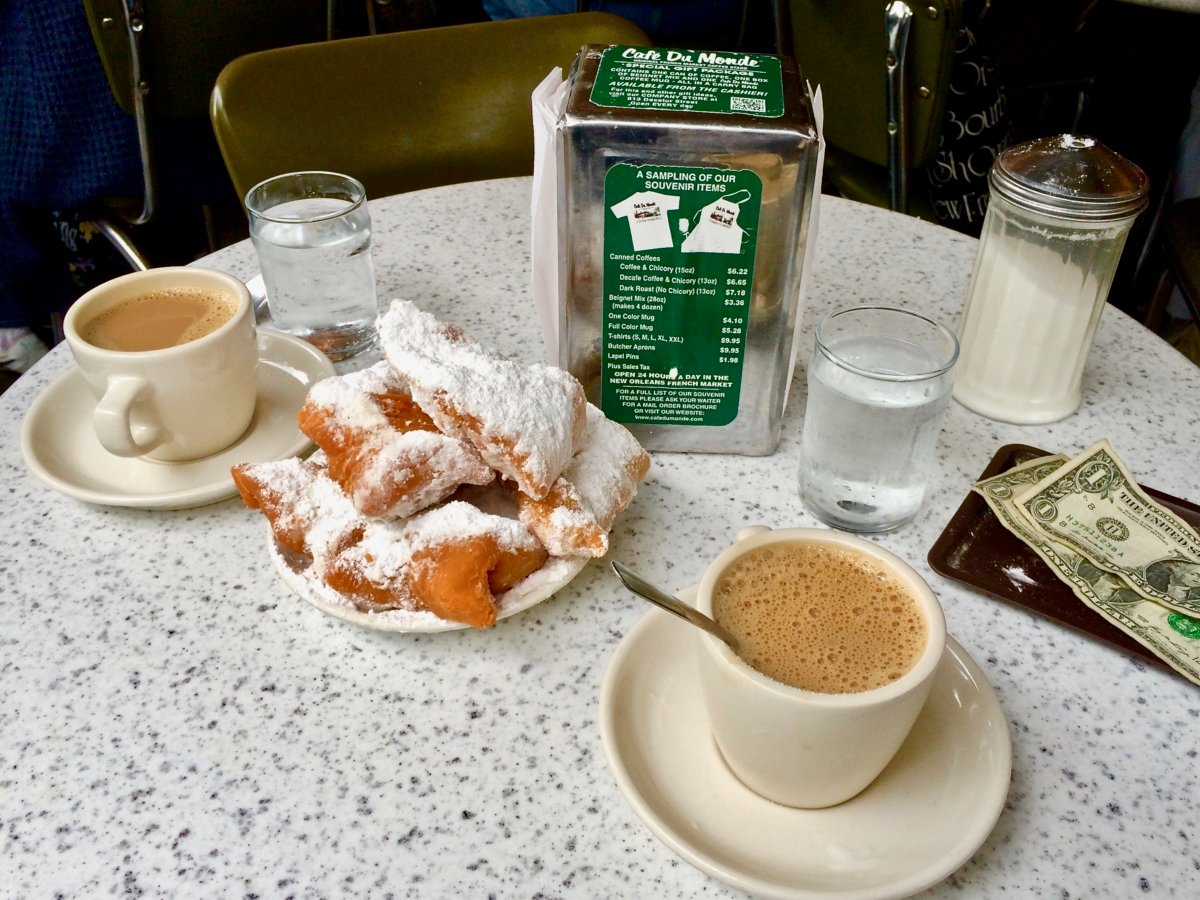 Café Du Monde opened in 1862, and this Jackson Square legend definitely measures up to its renown. Open 24-hours a day, the café's crispy, powdered sugar beignets and chicory-flavored café au lait do not disappoint for breakfast, lunch, dinner, or late night snack.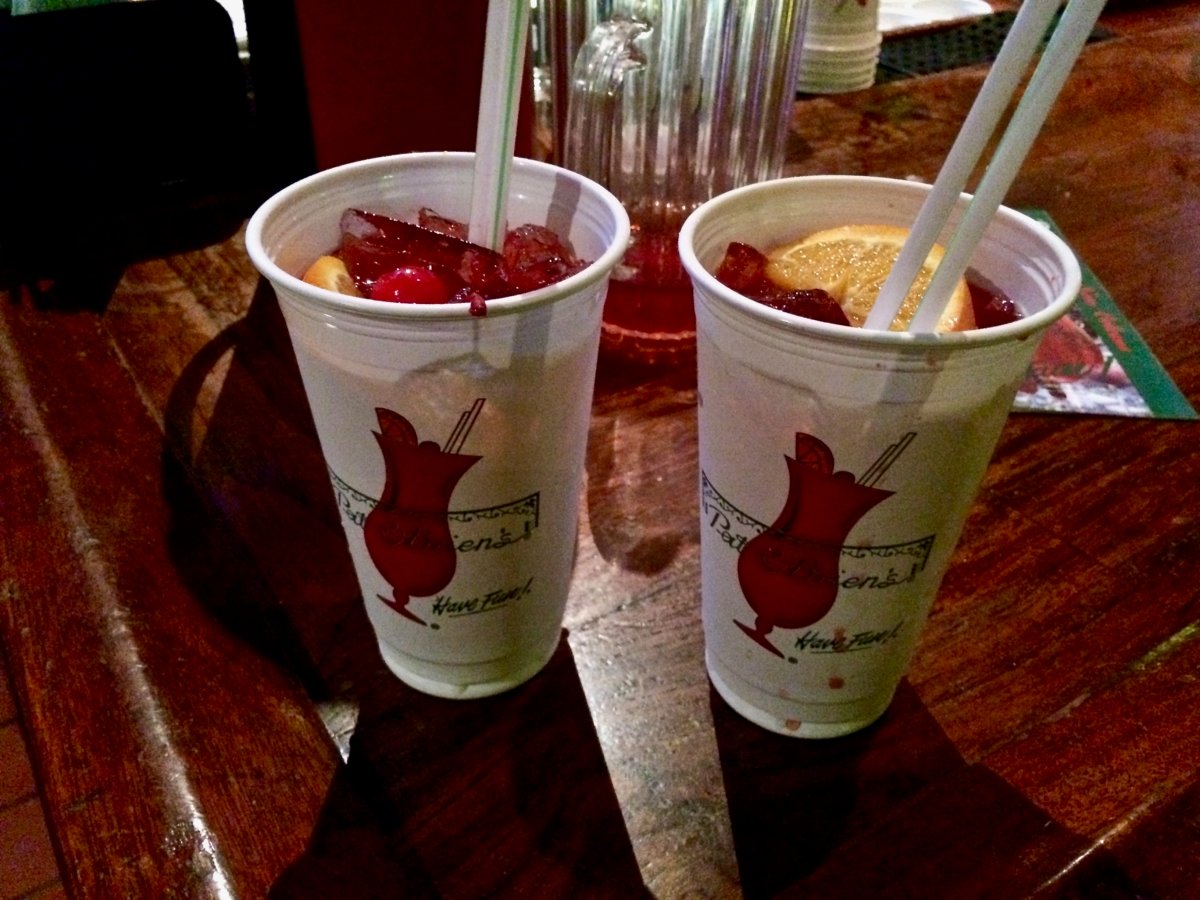 I know it is touristy and cliché, but you must walk the French Quarter with a Hurricane in hand. We tried the famed rum concoction from Pat O'Briens, but discovered we preferred a Cafe Maspero less-sweet version in a to-go cup more to our liking.
And finally . . . . Although I have not yet had an opportunity to sample its creative reinventions, I am hearing a lot of buzz about Turkey and the Wolf, a new sandwich shop located south of the Garden District.
Click here for New Orleans lodging options on TripAdvisor!
---
Design Your Own Louisiana Road Trip
---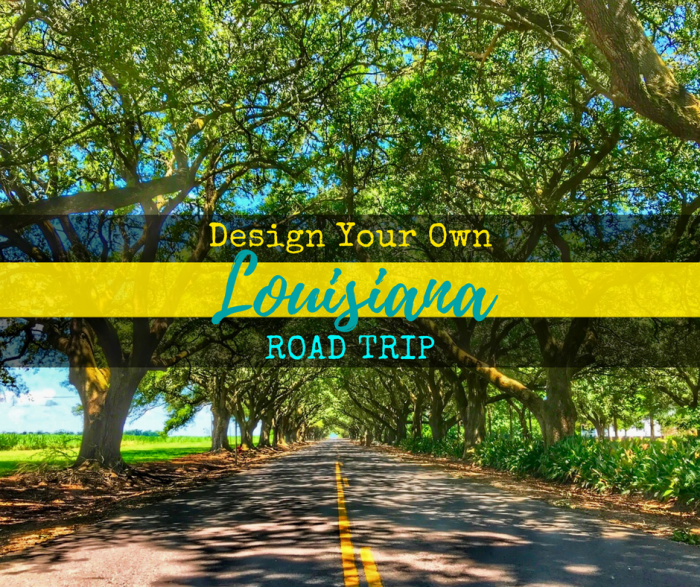 When planning a visit to New Orleans, why not include a driving itinerary up the River Road into historical Plantation Country and other regions of the state. Backroad Planet archives offer a wealth of content to help you Design Your Own Louisiana Road Trip.
---
Map It!
---
---
We Would Love to Hear From You
---
We enjoy dialogue with our readers, especially when they share off-the-beaten-path destinations and useful travel tips. Have you explored any of the eclectic New Orleans neighborhoods? If so, we would love to hear your experience and recommendations. We invite you to leave your comments and questions below, and we always respond!
---
Pin this Post!
---