(a

9

minute read)
---
A confirmed traveling cinephile declares his love for travel and the movies, and discloses how his passions converged at an antebellum mansion in Louisiana.
---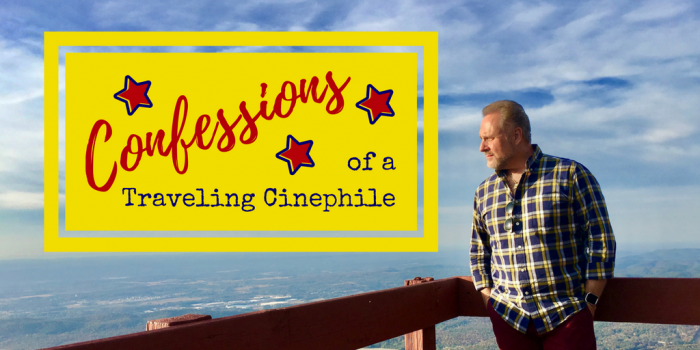 Note from Howard: Jim Swilley and I have been friends since our first day as college roommates in 1976. I was 17 and Jim was 18, our birthdays six months apart to the day. As an artist, writer, musician, scholar, and thinker, Jim is the most gifted person I have ever met. Although our lives took different paths—I became an educator and Jim became a minister—we stayed in touch over the decades and have maintained our close friendship to this day. I asked Jim if he would consider doing some guest posts for Backroad Planet. He consented, and by way of introduction to our readers, this is his first piece.
---
Confessions of a Traveling Cinephile
---
If you have ever deeply loved someone who says to you, "I love you, I'm just not 'in love' with you," you need to immediately re-evaluate your relationship with that person, and see it for what it is and what it isn't.
I'm not exactly sure what the difference between loving someone and being "in love" with them is, but I know there is definitely an indefinable difference. You may not be able to explain to someone else what being "in love" actually is, but you know when it happens to you, and if the person you're in love with isn't in love with you, you probably need to move on, because that kind of thing usually doesn't work out.
---
Movies
---
This isn't an article about relationships, but I'm trying to give you a reference point for how I feel about the movies.
I don't like movies. I don't even necessarily love movies. I am IN LOVE with movies . . . not all movies . . . just the good ones . . . especially the good ones that are bona fide classics.
I am in love with the ones that have been part of my consciousness for as long as I can remember, and have influenced the way I think. The ones that are like old friends who have made me laugh, cry, understand and imagine over the course of my lifetime. I have a relationship with them that only true cinephiles like myself can understand, and I re-visit them often, and want to know as much as I can about how they were made, and where they were shot, and everything else in between. I crave their backstories on a level that probably qualifies me for a support group, if not professional help.
I am such a trivia buff about my beloved movies that it can be obnoxious to watch one of them with me.
I know too much about each of them after reading everything written on them, watching all of the directors' commentaries and the extras on their DVDs, and seeing them so many times I can pretty much quote their entire scripts and screenplays. And I have a habit of wanting to tell you everything I know about them (whether you ask or not), so you will realize how wonderful they are and fall in love with them, too.
So I usually end up satisfying my habit alone (just like any self-respecting addict), so as not to ruin it for anyone else.
I am not kidding . . . I have a problem.
My tastes are eclectic, and my list of love interests is long:
The Wizard of Oz
To Kill a Mockingbird
It's a Wonderful Life
Gone With the Wind
Citizen Kane
The Color Purple
Funny Girl
Places in the Heart
Bonnie and Clyde
Midnight Lace
Glory
All About Eve
Sunset Boulevard
Tombstone
Raising Arizona
Imitation of Life
The Miracle Worker
Mr. Smith Goes to Washington
The Graduate
The Sound of Music
I could go on and on, but I've probably already revealed too much about my love-life as it is.
[amazon_link asins='B00CNW9ZEU,B07G1ZHWFS,B00UGPZUYU' template='ProductCarousel' store='backroadplane-20′ marketplace='US' link_id='56c94e65-b47c-4e5b-a275-2b73acf8ca6d']
---
Travel
---
I pretty much feel the same way about travel.
I don't like or even love traveling . . . I am IN LOVE with it, and I need it and want it as much as I love it. I know this sounds dramatic, but my soul deeply desires it.
If it is there, I don't want to just read about it or see pictures of it . . . I want to go experience it firsthand!
So it stands to reason that my definition of bliss is combining my love for movies with my love for travel, and even making pilgrimages, if you will, to certain places, just because they are connected with a movie for which I have passion.
I love going to the beach. Love the mountains, especially in the fall. Love visiting many of my favorite cities. Love New York, especially. If you've ever been to Times Square or the Empire State Building or the Brooklyn Bridge, you will always recognize and relate to those places when you see them in the movies.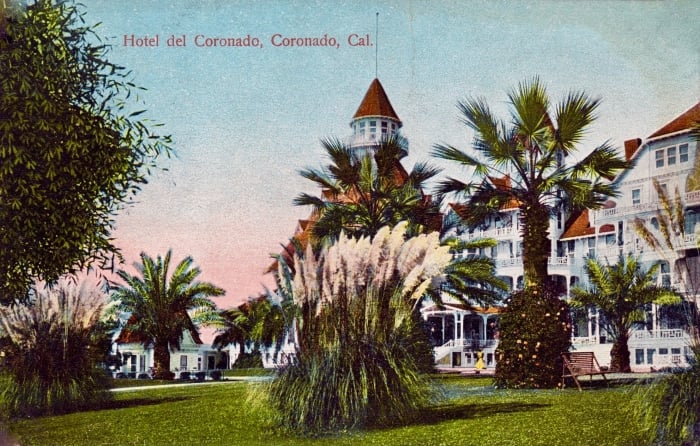 I once planned an entire trip to San Diego just to stay at the famed Del Coronado Hotel, because that is where L. Frank Baum got his inspiration for the Emerald City in the Land of Oz, and where Billy Wilder filmed "Some Like it Hot." It was also a favorite vacation spot for Lucy and Desi, so that clenched it for me. And it was totally worth the effort and expense to stay there. No regrets at all.
See? I told you I am in love with travel AND the movies! Guess that qualifies me as a traveling cinephile.
[amazon_link asins='B07GGRJWRW,B004TJ1H1E,B00EEFFGEM' template='ProductCarousel' store='backroadplane-20′ marketplace='US' link_id='8fb1ccd4-cc4a-4f43-adab-629ddd60a12b']
---
Locations
---
Photo Credit: 20th Century-Fox
I particularly love all things Bette Davis, and have been a huge fan of her psychological thriller, "Hush . . . Hush, Sweet Charlotte," for a very long time, so I had always wanted to visit Houmas House in Louisiana, where much of the location filming took place. So last year we decided to make that the focal point of our spring vacation, and I started doing more research about our destination.
[amazon_link asins='B000I9W0AG,B0012KSUTK' template='ProductCarousel' store='backroadplane-20′ marketplace='US' link_id='293cab4d-7612-4952-955c-f8ca16dbc5f5′]
Houmas House, also known as Burnside Plantation is a historic complex and house museum in Burnside, Louisiana, which also functions as a bed and breakfast. The plantation was established in the late 1700s, with the current main house completed in 1840, and is named after the indigenous Houma people, who originally occupied that area of what is now Louisiana.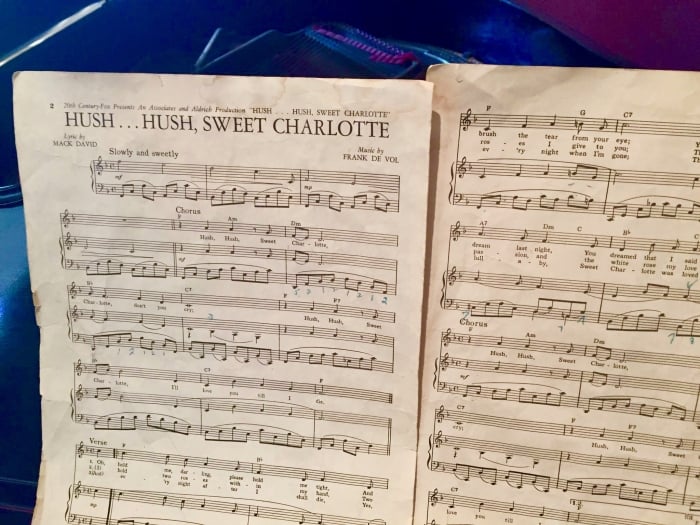 Other films shot in part at Houmas House include "Mandingo," "Fletch Lives," and "Love, Wedding, Marriage," along with several television films and series including "A Woman Called Moses."
[amazon_link asins='B003XSTS68,B073ZTMN2T,B00561BN2W,B0000560W6′ template='ProductCarousel' store='backroadplane-20′ marketplace='US' link_id='eb318ce7-8b49-4c6c-885e-7828ef8923f2′]
While planning our trip, I also remembered the scene in the movie where Jewell Mayhew (Mary Astor) and Harry Wills (Cecil Kellaway) are sitting outside, in front of what is supposed to be Jewell's house, and in the background you can see this amazing archway of humongous oak trees, and I wanted to know were that was.
Just a bit of research revealed that the scene was filmed about a half hour away at Oak Alley Plantation, a historic plantation located on the west bank of the Mississippi River, in the community of Vacherie, St. James Parish. So we added a visit there to our itinerary. Both of the Louisiana mansions are situated on the Mississippi River and are included in several riverboat tours, so that is something I would definitely be interested in doing in the future, as well.
Houmas House was beautiful, and definitely worth at least a one-time visit. Lovely antiques in our room and delicious food in the restaurant.
We totally enjoyed our stay, and had a private tour of the mansion that was entertaining and informative about the history of the original sugar plantation, even though our guide had most of her facts about the movie wrong.
I wanted to correct her, but I didn't say anything.
She told us the spiral staircase was the same one that the dummy head of John Mayhew rolled down (wrong), and that Davis won an Oscar for her role in the movie (wrong again).
Oh well, what are you going to do?
One thing I didn't know, however, was that Bette Davis actually stayed there during the filming of the movie, and there is some HHSC memorabilia in the room she occupied. That part was very cool for me.
Oak Alley was also spectacularly beautiful (the trees are at least 500 years old), but it was obvious to me that neither place was used for the interior shots of the movie.
As it turns out, that was all done in Beverly Hills at the historic Greystone Mansion, so guess where we hope to go next summer for the second part of our Charlotte Trip (always glad for an excuse to visit Hollywood).
"Hi. I'm Jim. And I'm a traveling cinephile."
---
More from the Traveling Cinephile
---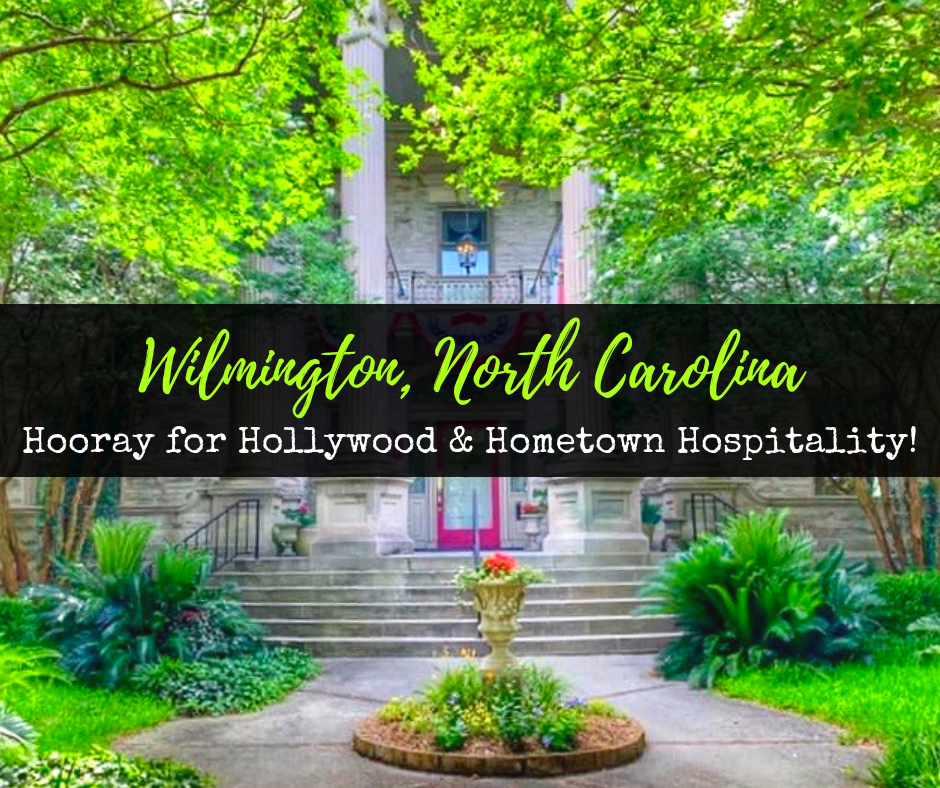 Backroad Planet's traveling cinephile Jim Swilley tours Wilmington, North Carolina, where movies are made everywhere—in restaurants, botanical gardens, historic inns, ocean piers, even dive bars.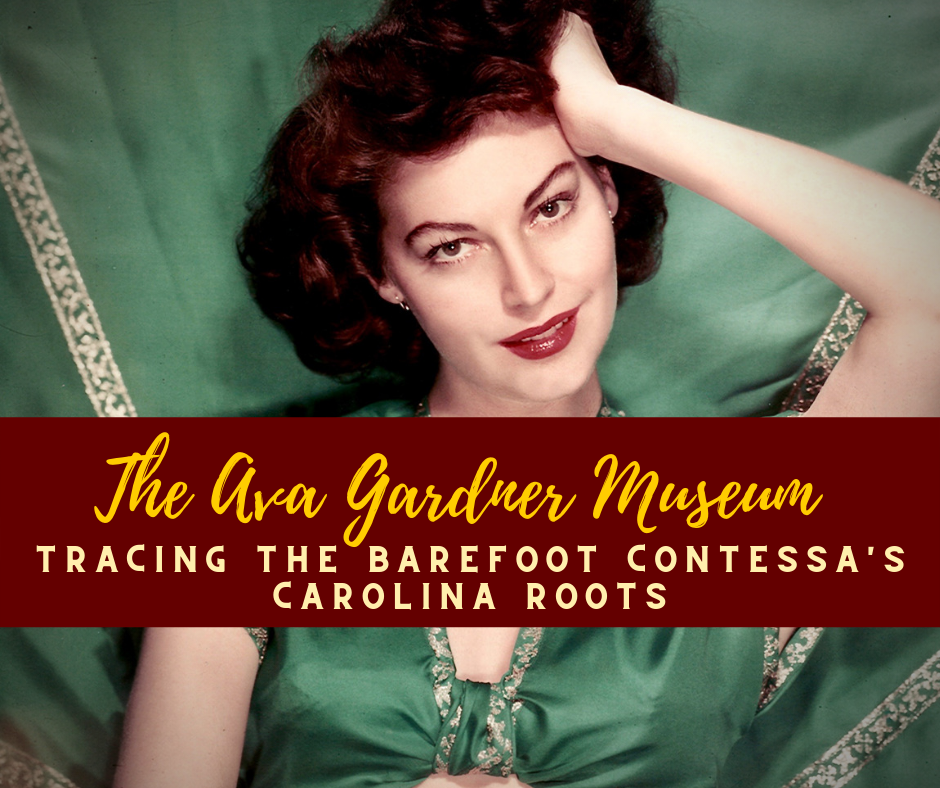 Jim travels to Smithfield, North Carolina, for the unveiling of a new exhibit at the Ava Gardner Museum. While in town, he meets members of the film legend's extended family and visits the gravesite of the movie star who was always a country girl at heart.
---
Map It!
---
---
We Would Love to Hear From You
---
We enjoy dialogue with our readers, especially when they share off-the-beaten-path destinations and useful travel tips. Do you consider yourself a traveling cinephile? If so, we would love to hear your story. We invite you to leave your comments and questions below, and we always respond!
---
Pin this Post!
---