(a

4

minute read)
---
The Ava Gardner Museum in Smithfield, North Carolina, traces the story of a local tobacco farmer's daughter catapulted to international stardom as a film legend and Hollywood royalty.
---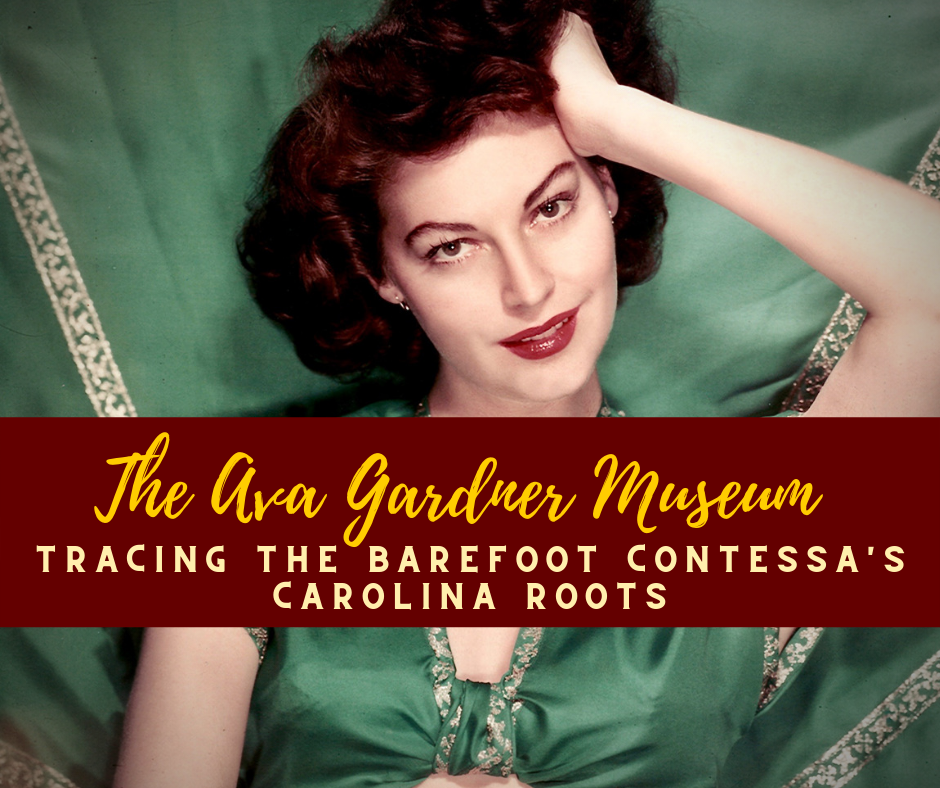 I was a guest of Johnston County Visitors Bureau, but all thoughts and opinions are my own.
In this piece, Backroad Planet's "Traveling Cinephile," Jim Swilley travels to Smithfield, North Carolina, the hometown of film legend and movie star Ava Gardner.
---
Ava Gardner
---
"Although no one believes me, I have always been a country girl and still have a country girl's values."

—Ava Gardner
Ava Lavinia Gardner (1922 – 1990), an Academy Award-nominated actress and singer listed on the American Film Institute's roster of 25 Greatest Female Screen Legends, was an iconic beauty, the wife of several famous men (Mickey Rooney, Artie Shaw, Frank Sinatra), a close friend of Ernest Hemingway, and a country girl . . . .
But mostly a country girl.
Amazingly, Gardner never really sought stardom. It actually came looking for her in her hometown of Smithfield, North Carolina, by way of a Loews Theatre clerk who randomly spotted her photograph in the window of her brother-in-law's New York photography studio in 1941.
---
Ava Gardner's Career
---
At age 18, Ava signed a standard contract with MGM, and between 1941 and 1986, she appeared in more than 70 motion pictures, including:
The Killers
Show Boat
Mogambo
The Snows of Kilimanjaro
The Barefoot Contessa
On the Beach
Seven Days in May
The Night of the Iguana
The Life and Times of Judge Roy Bean
Earthquake
Throughout her storied career, she was unable to ever fully take the allure and illusion of Hollywood all that seriously.
And even though the young starlet's quick rise to fame ultimately took her far away from Smithfield, it never took Smithfield far away from her.
---
The Ava Gardner Museum
---
Nothing drives that point home better than a stop at the Ava Gardner Museum in downtown Smithfield.
We recently visited the venue for the unveiling of a new exhibit, Ava: My Real Story, in observance of the annual Ava Gardner Festival. Along with learning a lot, we thoroughly enjoyed the experience.
The museum is beautiful, contemporary, and quite accessible, due to its downtown location. Museum galleries provide valuable context for Gardner's life and career in a modern, interactive way, and the collection is a visual feast.
Exhibits cover everything from her films, her childhood, her relationships, famous friendships, marriages, and truly honors a hometown girl in a way that makes it obvious the city is proud of her.
---
Ava Gardner's Smithfield
---
When you visit friendly and charming Smithfield—and possibly meet some of Ms. Gardner's extended family who are still very much involved with the museum—you really get a better understanding of how she could reach such heights in her life, and be so celebrated, and still remain so completely unpretentious and self-deprecating.
The museum pays tribute to her in a way that refreshingly presents the star as a kind of anti-diva.
The museum is not far from Ms. Gardner's birthplace, as well as her final resting place, for visitors who would like to gain more context to her compelling history and pay their respects. An extended Heritage Tour is available for museum guests who prefer a more thorough experience.
---
Lodging & Dining
---
The Fairfield Inn & Suites by Marriott Smithfield is conveniently located on I-95, just two miles from the Ava Gardner Museum.
Click here to book your stay at the Fairfield Inn & Suites by Marriott Smithfield on TripAdvisor!
Click here for more Smithfield lodging options on TripAdvisor!
While in Smithfield, visit Mike O'Dowd's SoDoSoPa restaurant, located just around the corner from the museum, for some southern comfort food. It's a cool little place with a friendly vibe and good barbecue.
---
Map It!
---
If you're in the area—or even if you're not—definitely put the Ava Gardner Museum on your list of places to visit.
It's a must for traveling cinephiles like me . . . .
---
More From the Traveling Cinephile
---
In Confessions of a Traveling Cinephile, Jim Swilley opens up about his passion for travel and the movies.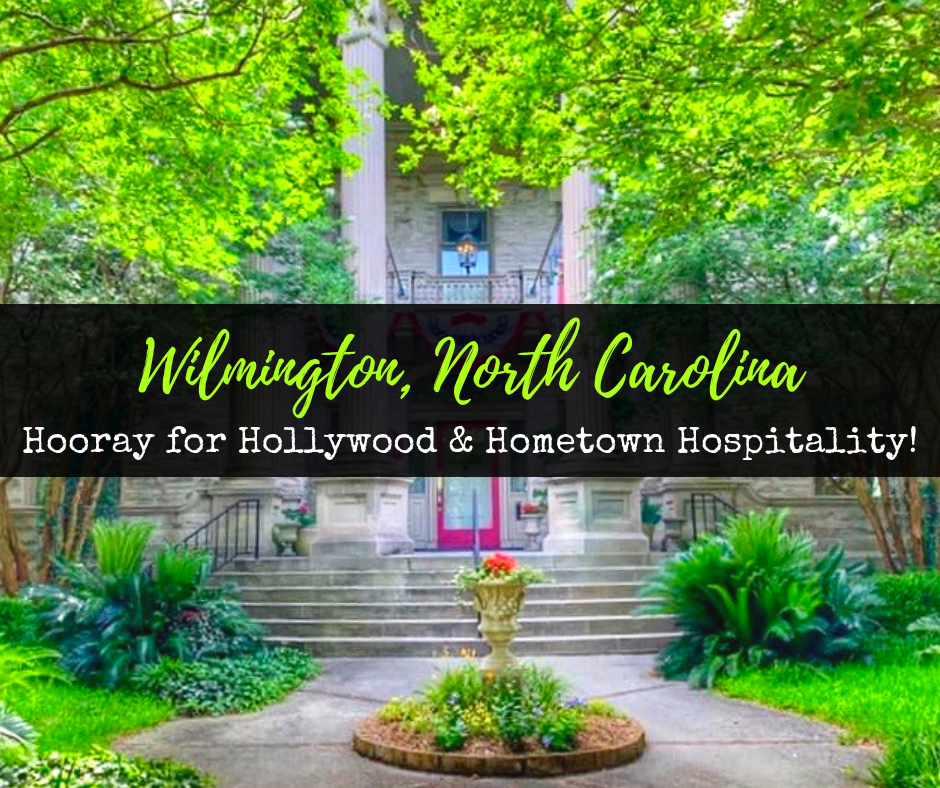 Jim Swilley explores the motion picture industry in Wilmington, North Carolina, including visits to select sites from more than 500 movies and television shows shot on location in "Wilmywood." Less than two hours from Smithfield.
---
We Would Love to Hear From You
---
We enjoy dialogue with our readers, especially when they share off-the-beaten-path destinations and useful travel tips. Have you ever visited the Ava Gardner Museum? If so, we would love to hear about your experience. We invite you to leave your comments and questions below, and we always respond!
---
Pin this Post!
---