(a

8

minute read)
---
In Wilmington, North Carolina, movies are made everywhere—in restaurants, botanical gardens, historic inns, ocean piers, even dive bars. If you are a movie buff, it's time to put "Wilmywood" on your bucket list.
---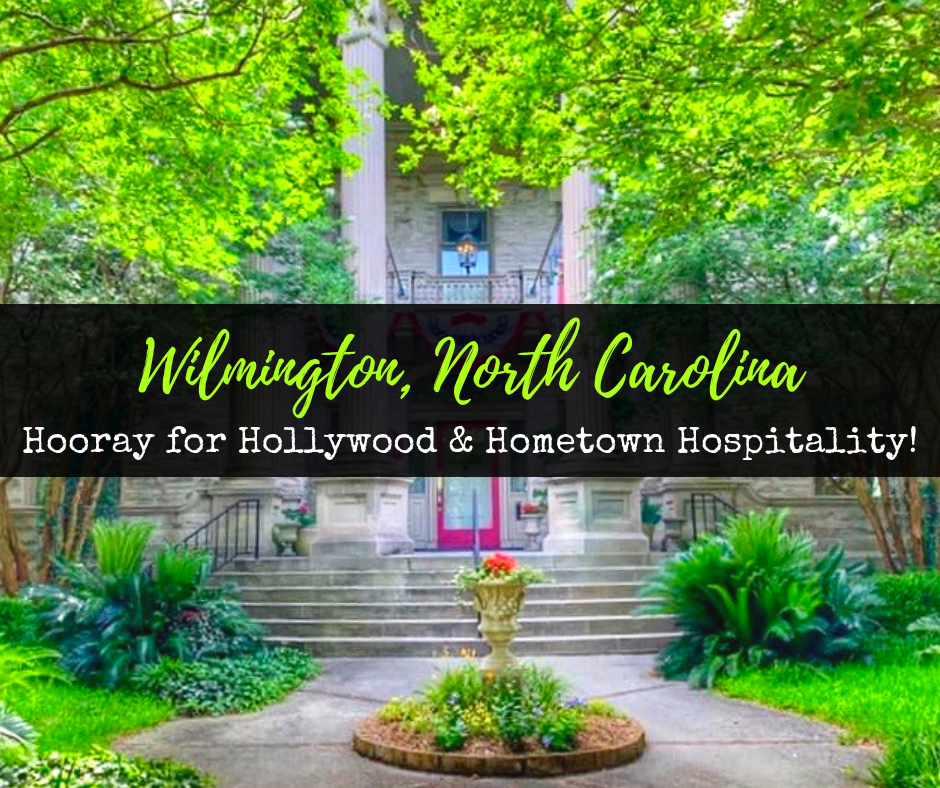 I was a guest of Wilmington and Beaches CVB, but all thoughts and opinions are my own.
Backroad Planet's very own "Traveling Cinephile," is back with a fresh look at a Southern town that has played host to the motion picture industry for nearly four decades.
---
In Wilmington North Carolina Movies are Right at Home
---
When the entertainment industry repeatedly chooses a particular location for filming A-List movies and TV series, it's a safe bet that it is probably a great place to visit, as well. This is especially true if said location has enjoyed a long, successful relationship with the movie business, and has even attracted celebrities who worked there, to ultimately move there.
In a word, if Hollywood keeps coming back to a place, there must be something really special about it. In this case, perhaps that is because in Wilmington, North Carolina, movies are right at home.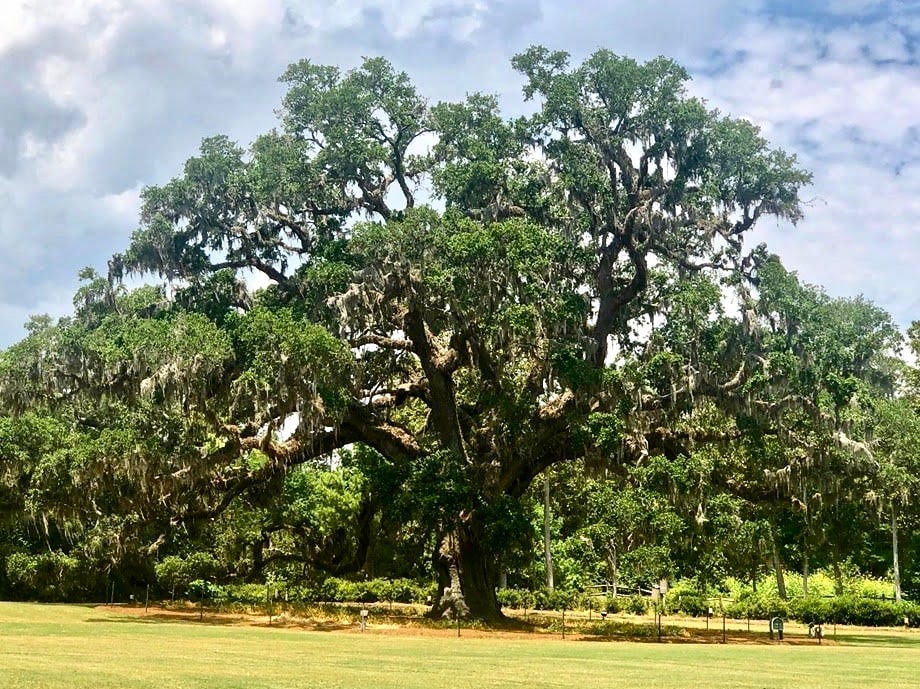 From a traveler's standpoint it means that you can expect to find a great climate in such a place, conducive to outdoor shooting schedules, with interesting topography, diverse architecture, and a local community accustomed to rolling out the red carpet for out-of-towners.
Even if you're not necessarily a movie buff, you can still take advantage of the groundwork that people-in-the-know have already done for you, and simply enjoy a great travel experience to a location like Wilmington, North Carolina. And if you are at least casually interested in the world of movies, there are plenty of reasons to make this Carolina city your next travel destination.
I'm from Atlanta, where they're constantly making movies everywhere you look, but Wilmington has something that even my beloved metropolis doesn't have, and that's the uncompromised charm of a small town.
Home to EUE / Screen Gems Studios, the largest domestically-located TV and movie production facility outside of California, Wilmington has somehow been able to maintain its distinct southern accent in spite of all that the world of movies has brought to it.
And even though the ATL has in recent years absorbed a lot of the business that once automatically went to Wilmington, the sheer volume of all that has been filmed there is uniquely remarkable, and impressive for a town of its size.
They don't call it "Wilmywood" for nothing!
---
Wilmington North Carolina Movies
---
The body of work that has been produced in Wilmington since the early 1980s has secured this "Hollywood of the East's" unchallenged reputation as a movie-making mecca. Films of every genre (more than 500 since 1983) and iconic TV series such as Dawson's Creek and One Tree Hill, have all been made in Wilmington.
If you skim the following list of Wilmington, North Carolina, movies, I bet you will recognize one or two of your favorites:
Firestarter
No Mercy
Weekend at Bernie's
Little Monsters
Teenage Mutant Ninja Turtles
Betsy's Wedding
Billy Bathgate
The Hudsucker Proxy
The Crow
Lolita
I Know What You Did Last Summer
28 Days
Divine Secrets of the Ya-Ya Sisterhood
The Secret Life of Bees
The Conjuring
We're the Millers
Iron Man 3
Tammy
Did you spot any titles you recognized?
For additional titles, the Wilmington Regional Film Commission website maintains a database of Wilmington, North Carolina, movies and locations.
---
In Wilmington North Carolina Movies are Made Everywhere
---
There is virtually no place you can go in Wilmington that doesn't have a movie story connected to it.
Graystone Inn
---
If you like history and vintage B&Bs, there's plenty to choose from in the historic district close to the famed Wilmington Riverwalk, and many things of interest are within easy walking distance.
We stayed at the magnificent Graystone Inn, and found it to be delightful in every way. It is a grand, well-appointed home with unusually spacious rooms for a house built around the turn of the previous century.
In the huge foyer you can find plenty of information about movies such as Stephen King's Cat's Eye and Nicholas Sparks' The Longest Ride that have been made in and around the house, as well as celebrities who have stayed there.
The staff is great, and the breakfasts are delicious. We're still talking about the lime-stuffed French toast we were served on our second morning there. It's what heaven tastes like.
Click here for other Wilmington lodging options on TripAdvisor!
PinPoint Restaurant
---
Speaking of food, Wilmington has plenty of great eating establishments to try. PinPoint Restaurant on Market Street is recommended.
The menu is sophisticated without being stuffy, and the service is first-rate. The cast of Dawson's Creek lived upstairs while the series was being filmed, and spent a great deal of time in the coffee shop that occupied the location at the time.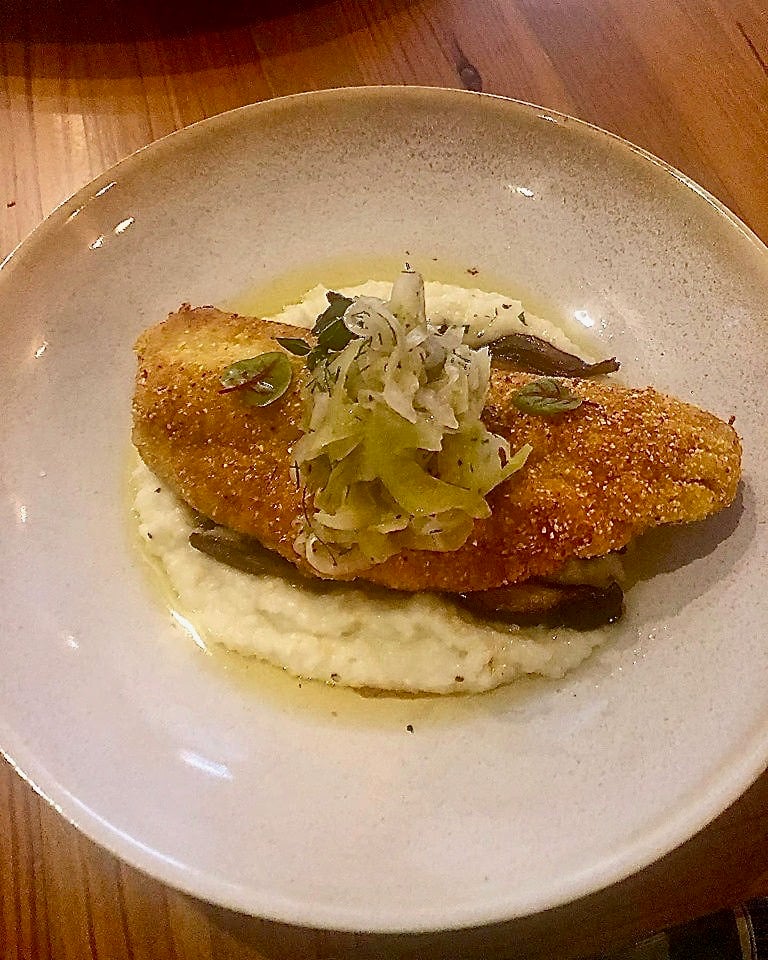 My crisp, smoked North Carolina catfish with leek-creamed antebellum grits and roasted mushrooms was excellent.
Savorez
---
We also enjoyed a delicious Mexican lunch at Savorez on Chestnut Street (try the salsa sampler with salsa fresca, salsa verde, and pineapple salsa), and discovered that this was the place where Jeffrey and Sandy had coffee in the 1986 cult classic, Blue Velvet, also filmed in Wilmington.
The Pilot House
---
One more restaurant recommendation is The Pilot House, where you can sit out on the deck overlooking the beautiful Cape Fear River and enjoy delicious seafood and steaks.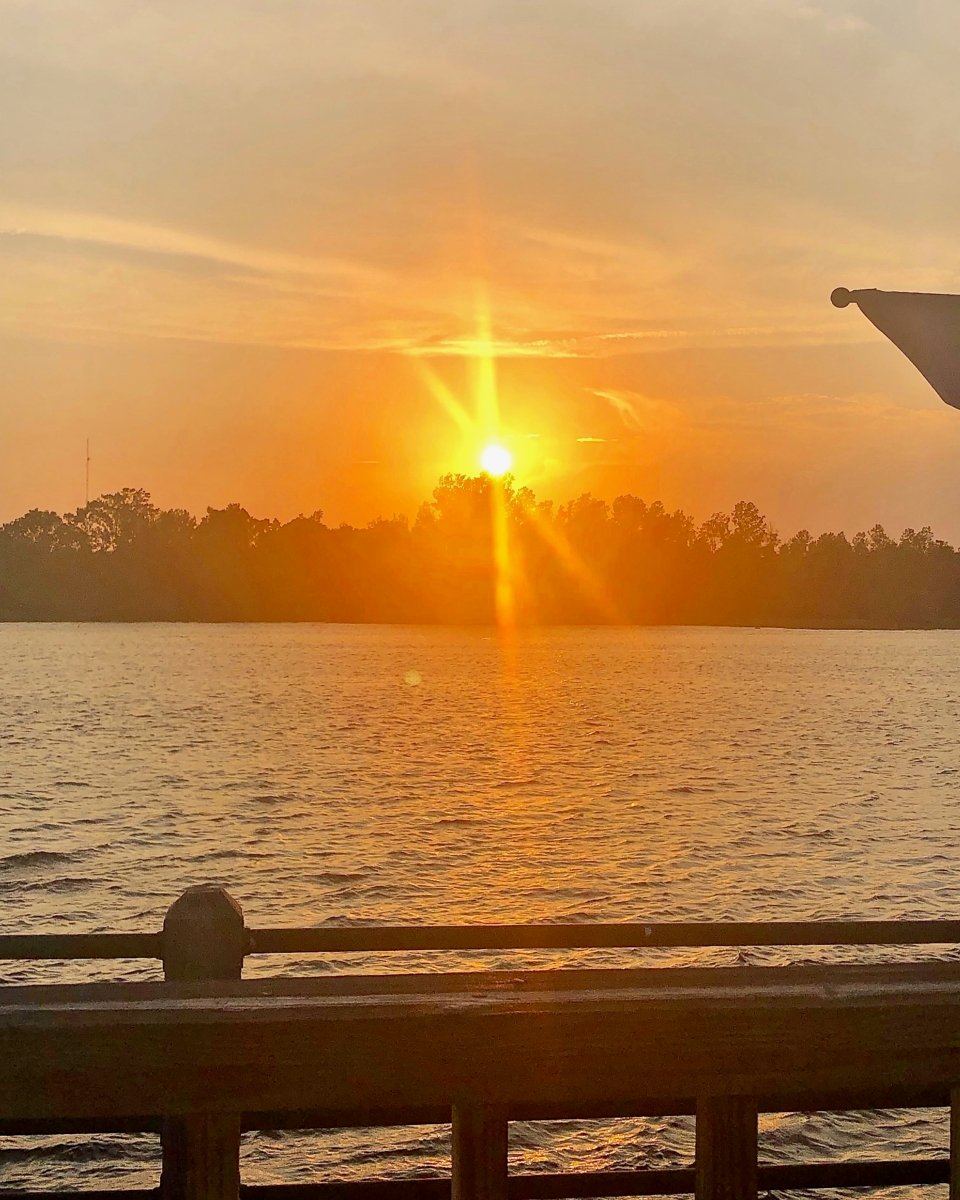 Ironically, neither of the famous Cape Fear films were made here, but if you plan your visit at the right time, you can catch a sunset from there that is cinema-worthy.
In the evening there are plenty of places with live music right around the Riverfront area.
Wilmington Tours
---
There is a lot to do in the area around the Riverfront. We particularly enjoyed an afternoon excursion on the Wilmington Water Tours cruise, and a horse-drawn carriage ride through the historic area in the evening, but there's also a cool Ghost Walk of Old Wilmington and several breweries you can tour.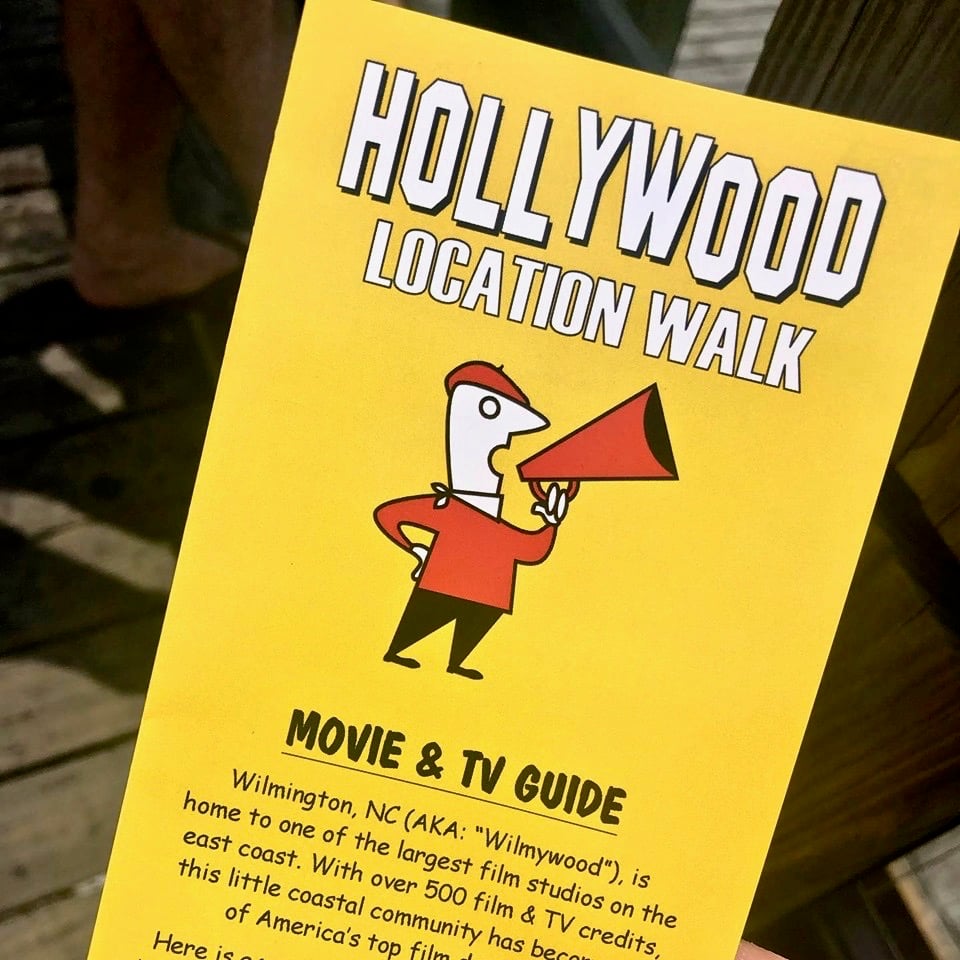 As a movie buff, my favorite thing on the trip was the Hollywood Location Walk, led by "Speil Stevenburg," who is a veritable treasure trove of information, anecdotes, gossip, and interesting facts about the movies and TV series made in Wilmington. Having lived there for years, he definitely knows where to take you around the city, which in many ways looks as much like a Hollywood backlot as it does a southern town.
UPDATE: The Hollywood Location Walk has been discontinued since our visit. Please reach out to Wilmington and Beaches CVB for current tour information.
Old Wilmington City Market
---
It was fun to identify celebrity names on the Autograph Wall in the Old Wilmington City Market.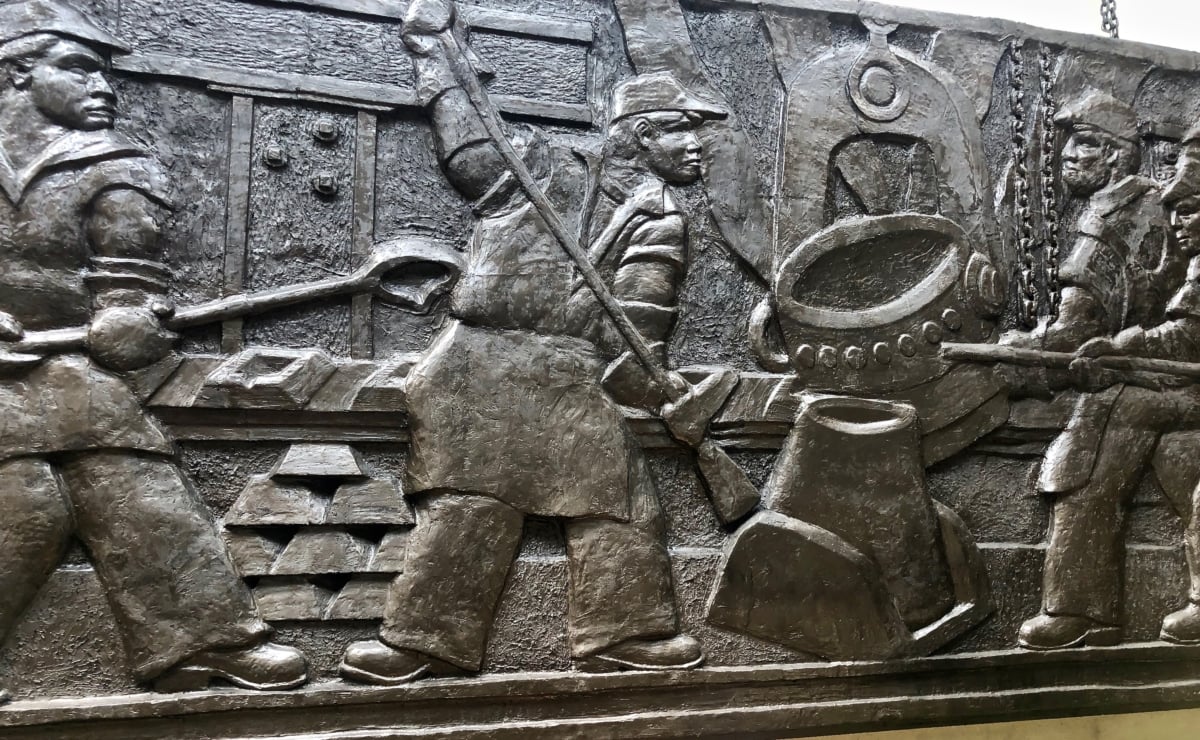 A relief wall resembling art from a national monument displayed at the city market is really a residual prop from the movie The Hudsucker Proxy starring Paul Newman.
Barbary Coast
---
A highlight of the tour was a visit to the famed dive bar Barbary Coast (oldest in Wilmington) where scenes from Blue Velvet and Sleepy Hollow were filmed.
Wrightsville Beach
---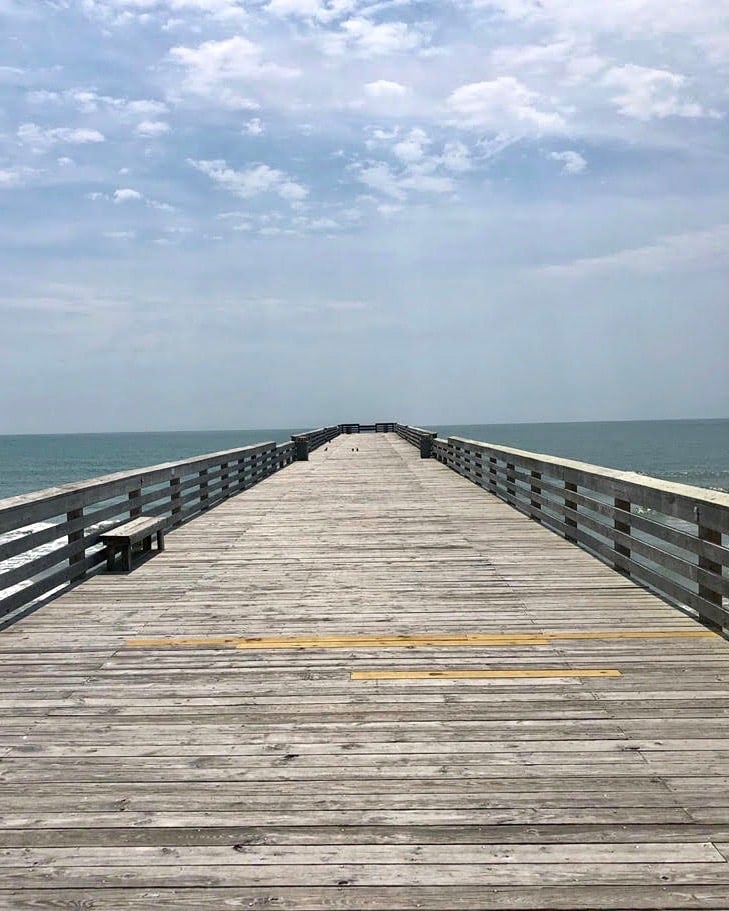 Devotees of Dawson's Creek should definitely make a pilgrimage to Crystal Pier at nearby Wrightsville Beach, where many scenes of the series were filmed.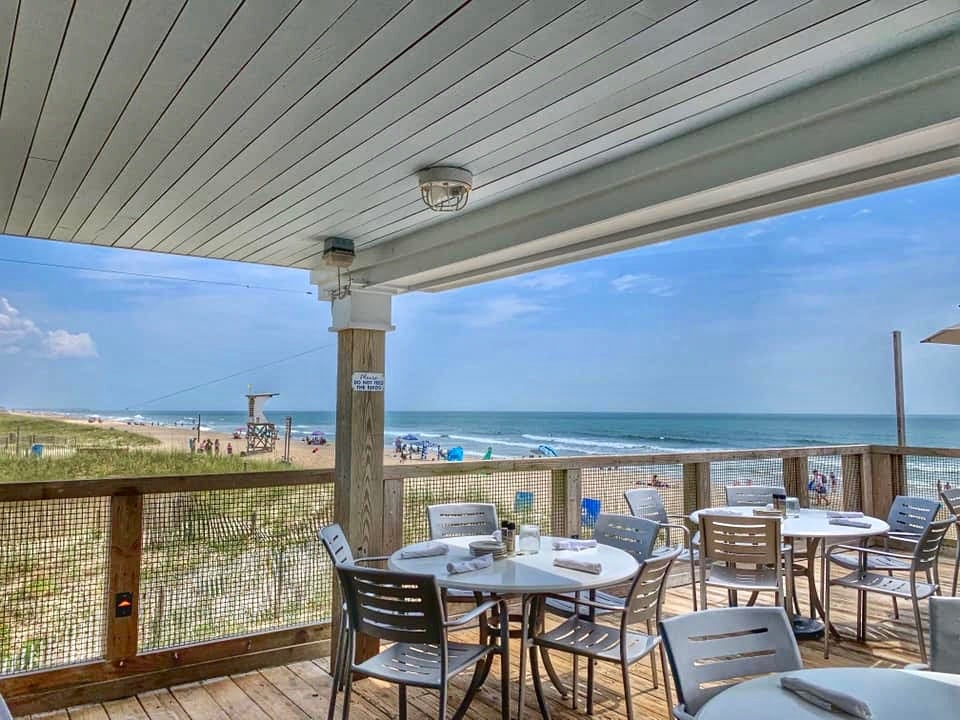 The beach is clean and beautiful, and there's an excellent restaurant right on the pier called Oceanic that is definitely worth a visit. There are several other movie locations on the beach that also merit a look-see.
Airlie Gardens
---
While in the area, be sure to check out the spectacular Airlie Gardens, which is only about ten minutes away. Scenes from several movies such as 28 Days and Betsy's Wedding were shot on location there. They have a "Filmed at Airlie Gardens" brochure available that is very informative, as well as an enjoyable tram tour.
---
Go Wilmington!
---
You can see a lot in a short amount of time in Wilmington, but even we didn't get a chance to see everything we wanted to see in the time we were there, so a return visit is in the future for us.
Definitely check out Wilmington if you're a cinephile, and, again, even if you're not, there's plenty to do on the river, on the beach, or in the surrounding area.
Don't just go Hollywood, go Wilmington!
---
Map It!
---
---
More from the Traveling Cinephile
---
In Confessions of a Traveling Cinephile, Jim Swilley's first story for Backroad Planet, he reveals his lifelong passion for travel and the movies.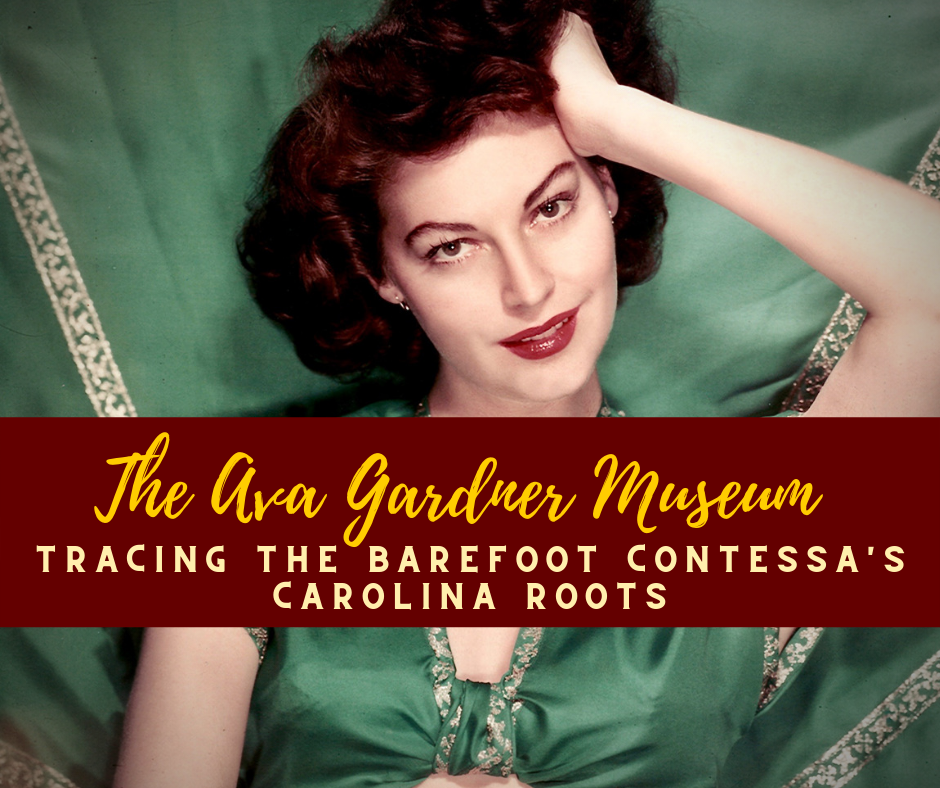 Jim tours the Ava Gardner Museum in Smithfield, North Carolina, meets members of the movie star's extended family, and pays his respects at the gravesite of the international film legend who never forgot her humble beginnings.
---
We Would Love to Hear From You
---
We enjoy dialogue with our readers, especially when they share off-the-beaten-path destinations and useful travel tips. In Wilmington North Carolina movies are made everywhere. Have you ever visited a movie location? If so, we would love to hear about your experience. We invite you to leave your comments and questions below, and we always respond!
---
Pin this Post!
---