(a

4

minute read)
---
Plan your next road trip by including a drive along one of America's National Scenic Byways, Parkways, or All-American Roads.
---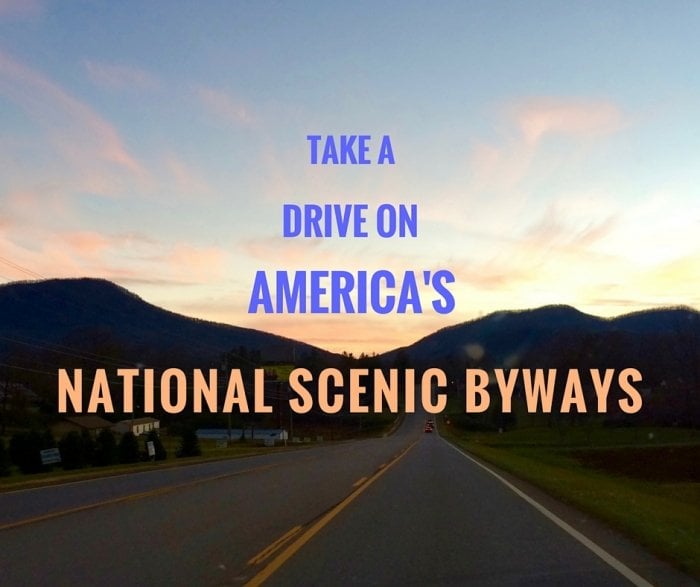 ---
Take a Drive on America's National Scenic Byways
---
You know we call our country America the Beautiful, but you may not know that one of the best ways to see America is by driving our National Scenic Byways. There are five major road networks administered by four federal agencies. Some roadways overlap and are included in more than one system because they meet the criteria to be classified on more than one list. Use the resources listed here to plan your next road trip and include a drive along one of America's national scenic byways.
---
America's Byways
---
America's Byways are administered by the Federal Highway Administration of the United States Department of Transportation. Under the umbrella of America's Byways, roads are identified according to six specific criteria: archaeological, scenic, natural, cultural, recreational, and historic.
1. National Scenic Byways meet at least one of the criteria.
2. All-American Roads meet two or more of the stated criteria.
Check out our post on the Cherohala Skyway, our favorite National Scenic Byway so far. It is an incredible drive through the Appalachian Mountains of North Carolina and Tennessee, especially in the fall. You can find an exhaustive listing including location, description, distance, maps, and photos of all National Scenic Byways and All-American Roads by clicking here.
---
BLM Back Country Byways
---
Back Country Byways are administered by the Bureau of Land Management and are all located in the Western United States. Roadways are classified into four types ranging from paved roads to trails and according to required vehicles such as automobiles, 4X4s, and ATVs. The BLM web site has many outdated and broken links, however you can find listings of the Back Country Byways by clicking here and here.
---
National Forest Scenic Byways
---
National Forest Scenic Byways are primarily administered by the United States Department of Agriculture and are designated to showcase America's National Forests and meet the demands of recreational driving. You will not find much helpful information on the National Forest web site itself, however there are links to two excellent PDF brochures that include detailed listings of the NF Scenic Byways here and here.
---
National Parkways
---
The National Park Service manages five designated National Parkways. These roadways pass through scenic corridors of federally protected parklands and often connect historic or cultural sites. The National Park Service web site does not feature a parkways page per se, but individual parkways do have dedicated pages such as the one for the Blue Ridge Parkway.
---
America's Scenic Byways
---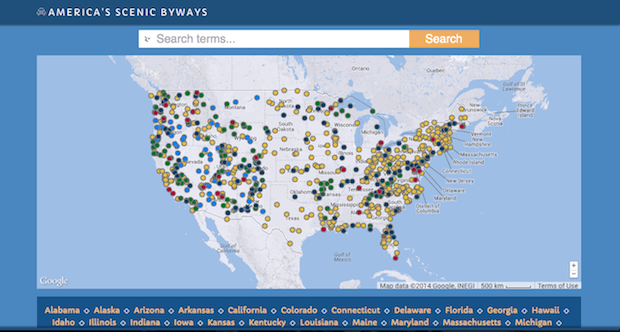 The formerly comprehensive federal roads website Byways.org was shut down unexpectedly in September 2013 due to funding cuts. However, the independent site America's Scenic Byways has opened to restore the lost content from Byways.org to the public domain, and it is an excellent resource for backroad riders. Be sure to check it out here!
---
We Would Love to Hear From You!
---
I enjoy dialogue with readers, especially when they share scenic routes from around the world. So what has been your most memorable scenic drive or road trip? And if you have driven any of America's Scenic Byways, I would love to hear your experiences! I invite you to leave your comments and questions below, and I always respond!
---
Pin This Post!
---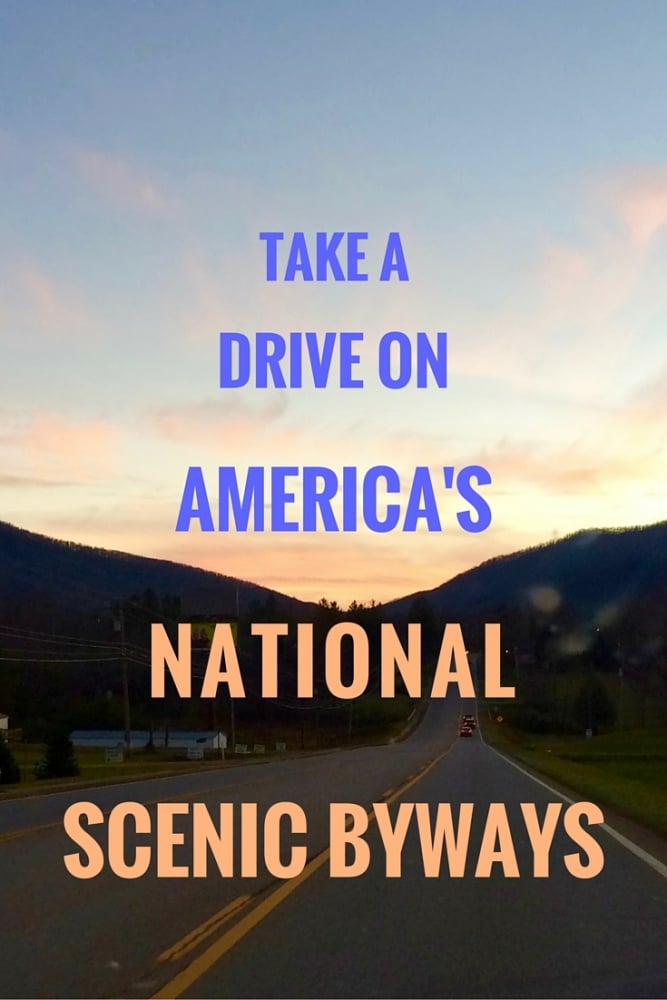 ---
Helpful Links
---
National Scenic Byways & All-American Roads
National Forest Scenic Byways PDF
National Forest Scenic Byways Partnership PDF