(a

11

minute read)
---
Drive the legendary Mississippi backroads between Natchez and Vicksburg to discover ancient ruins, explore a ghost town, and eat the world's best fried chicken!
---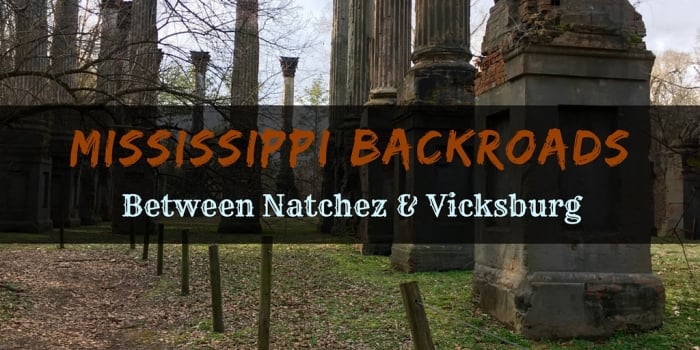 This post is the third installment of a 6-part Mississippi Road Trip series. The first segment entitled How My Books Landed in the de Grummond Collection at USM details the backstory of my drive from Central Florida to Hattiesburg. On the second leg of my journey I traveled to Historical Natchez, Mississippi, where I toured 4 of this city's grand antebellum homes. In Part 4 I learned How to Spend 36 Hours in Vicksburg, Mississippi and The Best Way to Visit Vicksburg National Military Park. And finally, I visited highlights from several Civil Rights and Literary Driving Tours in Jackson, Mississippi.
Then, it was time to leave the main highways and embark on the most anticipated part of my itinerary. I could hardly wait to explore the legendary Mississippi backroads between Natchez and Vicksburg. I was chomping at the bit, and those backroads did not disappoint . . . .
---
The Natchez Trace Parkway
---
Leaving Longwood mansion, I headed toward the southern terminus of the Natchez Trace Parkway to begin my drive north to Vicksburg. But even then, I knew the Parkway would only take me so far, because the destinations on my mental itinerary could not be found on the main roads.
The Natchez Trace Parkway is a scenic 2-lane roadway that follows the route of the historic Natchez Trace, an ancient migratory path for American Bison. The path evolved as a road traveled by Native Americans, traders, settlers, soldiers, and other historical figures who contributed to the growth of the American nation. In 1939, the Civilian Conservation Corps (CCC) began construction on the 444-mile long road through Mississippi, Alabama, and Tennessee under the direction of the National Park Service. Although most of the Parkway was completed early on, the remaining unfinished segments finally reached completion in 2005.
Even on an overcast mid-winter day, my drive on the Parkway was scenic and surprisingly reminiscent of the mountainous Blue Ridge Parkway. I encountered only a few vehicles on this southernmost segment, making me enjoy the ride even more. As a lover of America's National Scenic Byways, I was excited at the opportunity to drive this portion of the Parkway, even though it left me a bit unfulfilled at not being able to drive the entire length from Natchez to Nashville.
But it was nearing lunchtime, and I knew the Lorman exit at milepost 30 was just ahead.
Note: If you are planning to drive the full length of the Natchez Trace Parkway, or only a section, be sure to check out the National Park Service site as well as NatchezTraceTravel.com for a wealth of information.
---
The Old Country Store
---
I had just learned about the Old Country Store earlier that morning from Ann Watts, GM at the Linden B&B in Natchez. She shared how Mr. Arthur Davis cooked up the world's best fried chicken and sang to his customers at this restaurant located not far off my scheduled route. Because it sounded like my kind of place, I decided to check it out.
The rusty tin roof, weathered siding, and vintage signs of the Old Country Store gave a rustic welcome as I put the Mountaineer in park. Inside, shelves of flea market decor lined the walls of the long dining room, but the white linen tablecloths made it clear that here, the food was the real star. I piled my plate with vinegar cucumbers, cole slaw, potato salad, black-eyed peas, macaroni & cheese, and a crispy fried chicken breast. A tall glass of sweet iced tea arrived at my table, pulling together my selections from the southern buffet. I spotted Mr. D seated in front of a TV nearby, and I wondered if he might honor me with a serenade, but soon he nodded off and I thought it rude to wake him.
There are many reasons I typically don't do critical reviews on Backroad Planet, but I know curious readers will want to know my thoughts on whether the fried chicken at the Old Country Store was truly the world's best. I'll just say this: I don't know if Mr. D's fried chicken was the absolute BEST I've ever had, but it definitely hit the spot! If you happen to be driving between Natchez and Vicksburg and are in the mood for an authentic gut-busting all-you-can-eat southern buffet, you can't go wrong with Mr. D's restaurant at The Old Country Store.
With my belly full and my spirit of adventure on full tilt, I pulled out on Highway 61. It was time to find the fabled Mississippi ghost town I had longed to see for such a long time.
---
Rodney
---
The ghost town of Rodney, Mississippi, first captured my interest when I read Greg Keraghosian's Mississippi road trip article on Yahoo! My own Mississippi road trip was not in the works at the time of that initial reading, but the intrigue of a surviving Civil War-era ghost town never stopped haunting the place in my mind where wanderlust resides.
I knew finding Rodney could present a challenge because, at the time, the abandoned town itself did not even register on Google maps. Fortunately, the ancient cemetery behind the Presbyterian church did. So, I followed my GPS expecting to leave civilization farther and farther behind, but instead the moving blue arrow on the screen led me to the guardhouse of Alcorn State University. The young attendant was patient and welcoming, as if she had encountered gawkers like me before, and gave me turn-by-turn directions across the university campus for finding the entrance to Rodney Drive.
The brick columns marking the entrance to Rodney Drive were mere cosmetic adornments flanking the gutted dirt road beyond. No matter. Had I found a maintained paved roadway leading to a ghost town, it would have been a disappointment, I dare say.
A Brief History of Rodney, Mississippi
---
The town of Rodney, Mississippi, was founded in 1828. Originally settled by the French in 1763, the region was at various stages also controlled by Britain and Spain. In 1798, this area became part of the Mississippi Territory and was only three votes shy of becoming the territorial capital. By the 1840s, Rodney became the busiest port of call between St. Louis and New Orleans for steamboats dealing cotton and slaves on the Mississippi River. The population of Rodney eventually grew to 4,000, and the booming port soon boasted banks, newspapers, dozens of stores, a hotel, and the first opera house in the state. But it would not last. The Mississippi River changing its course, the end of slavery in 1865, and a great fire in 1869, all contributed to Rodney's gradual decline. In 1930, the governor by executive proclamation abolished the town of Rodney.
The washboard road wound through the countryside for 4 miles, and then abruptly turned to an untended stretch of asphalt. If my suspicions were confirmed, Rodney lay just ahead.
The Rodney Baptist Church was the first prominent structure to come into view. I scanned the area,  apprehensive that somehow I might be trespassing, and a remaining Rodney resident (rumor has it there are three) would emerge from the brush and scold me.
My tight schedule reminded me I could not explore for long. So, I stuffed my trepidation and began a cursory sweep of the structures lining Muddy Bayou Road, peeking in a doorway here, a window there.
Rodney's two remaining churches were still structurally sound, and I entered them both. Attempts at restoration and maintenance were most evident in the Presbyterian Church. Dedicated in 1832, this brick building had stood the test of time as a steadfast testament to Rodney's rise and fall. A Union cannonball lodged high on its facade still bore witness to a Sunday morning skirmish in 1863.
I drove slowly up Muddy Bayou Road until I reached a creek spanned by a rustic wooden bridge. Again my apprehension kicked in, but there were no barriers at the crossing and GPS indicated I could reach my next destination by following the road on the other side. I proceeded cautiously across the bridge, and reaching the other side I saw the metal gate blocking access to my planned route. My only option was to turn around, cross the bridge again, and leave town the way I had arrived.
Later, I would learn the story behind the gated road, and soon, so will you.
Scenes from Rodney
---
As I was leaving Rodney, I suddenly remembered I had not yet located the cemetery, but it would have to wait. I knew somehow, if there was a way, I would return.
I retraced my previous route, crossed the Alcorn University campus, and left by way of an alternate exit. Turning north on MS-552, my attention was already focused on a site I had first seen as a location in a Mississippi motion picture.
Be sure to check out our collaboration with Mississippi photographer Ashleigh Coleman to learn more about Rodney and to see stunning images from a bridal shoot and during a seasonal flood in her photo essay: The Haunting Town of Rodney, Mississippi.
---
Windsor Ruins
---
A Brief History of Windsor Ruins
---
Windsor Ruins are the remains of the largest antebellum Greek Revival home ever built in the state of Mississippi. The mansion built by cotton planter Smith Coffee Daniell II was finished in 1861. Sadly, Mr. Daniell died at age 34, only weeks after construction was completed. The home survived both Confederate and Union occupation during the Civil War, but in 1890 it accidentally burned to the ground, many believe as the result of a party guest's careless cigar ashes. Of the 29 original columns on the architectural footprint, 23 sentinels remain to this day.
Many of the sites I add to my road trip itineraries are locations I first saw in movies. It is not uncommon for me to open my iPhone IMDB app while watching a movie and research the location of some historical or scenic site that has just captured my interest. Although I had never learned the name of the location, the memorable scene from Ghosts of Mississippi shot at Windsor Ruins had never left me. Rob Reiner's 1996 film tells the moving story of how the murderer of Civil Rights leader Medgar Evers was finally brought to justice. Little did I know, as I walked the grounds at Windsor Ruins, that before my Mississippi road trip came to an end, I would visit another location from the same motion picture . . . the home of Medgar Evers himself.
Note: Almost 40 years earlier, a scene from Raintree County starring Elizabeth Taylor and Montgomery Clift was also shot on location at Windsor Ruins.
Movie Poster Credits: MGM/Castle Rock Entertainment

Casually walking the perimeter of the ruins, one can envision the former grandeur that was Windsor Mansion. I was so enthralled that I could not stop taking pictures from every possible angle. I will impose my obsession upon you in the gallery below.
If ever a home had "good bones," the Windsor Mansion did.
Windsor Ruins from Every Angle
---
I got back on the winding two-lane and headed north. I forced myself not to stop when, a few miles up the road, I passed through yet another historical town. Port Gibson would have to wait for another day.
Looking back, I must say that driving the Mississippi backroads between Natchez and Vicksburg was one of my most memorable day trip adventures ever!
---
Map It!
---
---
We Would Love to Hear From You
---
Jerry and I enjoy dialogue with our readers, especially when they share insider tips and little-known stories from their road trip destinations around the world. Have you discovered an intriguing historical site while traveling the Mississippi backroads? We invite you to leave your comments and questions below, and we always respond!
---
Pin this Post!
---
---
A Southern Mississippi Road Trip Series
---
Part 1: How My Books Landed in the de Grummond Collection at USM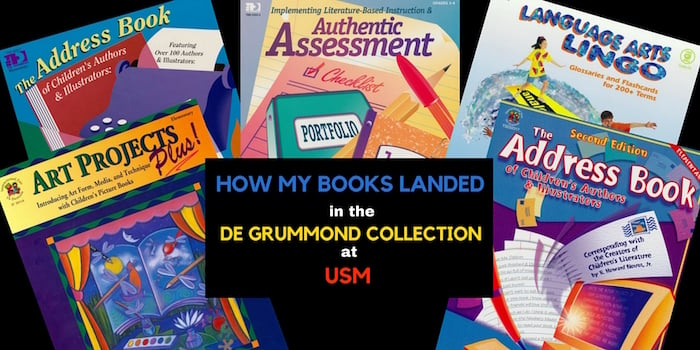 Part 2: Visit Historical Natchez, Mississippi
Part 4: How to Spend 36 Hours in Vicksburg, Mississippi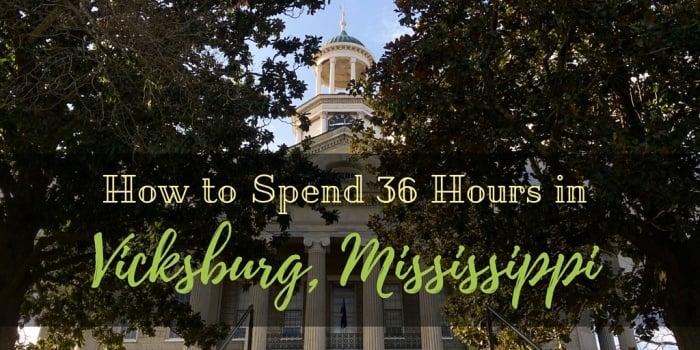 Part 5: The Best Way to Visit Vicksburg National Military Park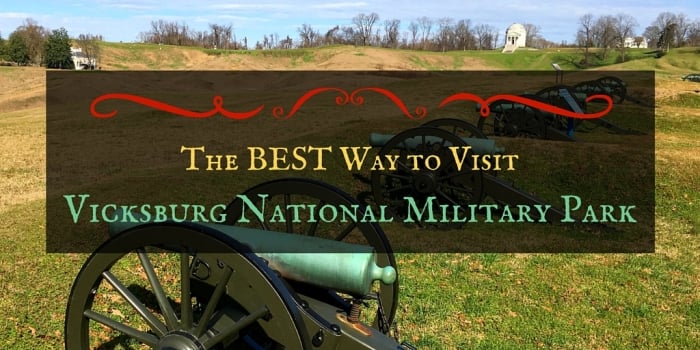 Part 6: Civil Rights and Literary Driving Tours in Jackson, Mississippi
Bonus: The Haunting Town of Rodney, Mississippi
---
Helpful Links
---
The Haunting Town of Rodney, Mississippi: A Photo Essay
NPS Brochure: Windsor Ruins (PDF)