(a

8

minute read)
---
I toured stately antebellum homes, visited an African-American cultural museum, and surveyed a mighty river when my road trip led me to historical Natchez, Mississippi.
---
This post is the second installment of a 6-part Southern Mississippi Road Trip series. The first segment entitled How My Books Landed in the de Grummond Collection at USM details the backstory of my drive to the Magnolia State. Part 3 is the story of my drive on the Mississippi Backroads Between Natchez and Vicksburg where I visited a ghost town, walked the cinematic Windsor Ruins, and ate the worlds's best fried chicken. Then I learned How to Spend 36 Hours in Vicksburg, Mississippi and The Best Way to Visit Vicksburg National Military Park. And finally, I visited highlights from several Civil Rights and Literary Driving Tours in Jackson, Mississippi.
On the second leg of my journey, I was a guest of Visit Natchez.
---
The Road to Natchez
---
I got back on the road around noon and headed west on US 84. The barren highway and the soulful strains of The Dusty Springfield Anthology transported me back to the 1960s for the 2.5 hour drive from Hattiesburg to Natchez.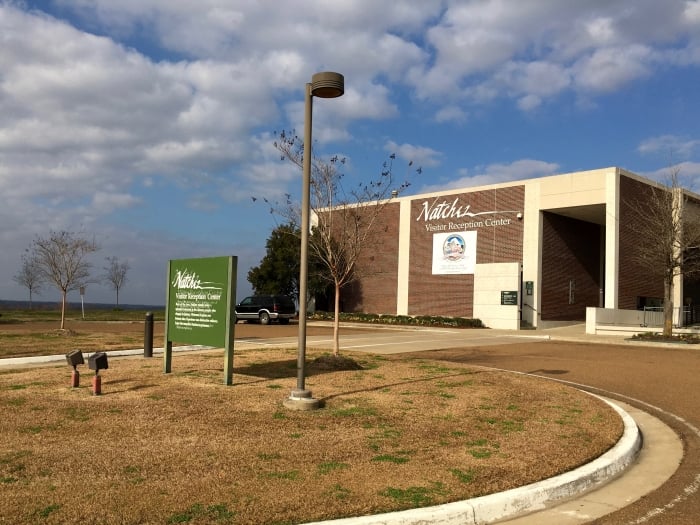 My first stop was at the Natchez Visitor Reception Center to gather my itinerary. Situated high on a bluff overlooking the Mississippi River, all of the federal, state, and local tourism agencies, including the National Park Service, Mississippi Welcome Center, Natchez Pilgrimage Tours are housed under one roof. I have never seen anything like it, but what an excellent all-purpose one-stop venue it is!
It is no secret that I am one of those travelers who try to cram in as many activities as possible in a visit. It was mid-afternoon, and daylight was burning, so I got started on my prepared agenda.
---
Historical Homes in Natchez
---
During the Civil War, Natchez was spared the destruction of other Southern cities due in part to pockets of Union sympathizers and a relatively peaceful surrender to Union troops. With over 1,000 structures listed on the National Register of Historic Places, and more than 75 neoclassical and Greek revival style homes, Natchez claims to have more antebellum dwellings than any other American city. Many of the historic homes are available to tour year round, but the best time to tour is during the
spring and fall pilgrimages
when privately-owned antebellum homes are opened for tours.
The Linden (c. 1790)
---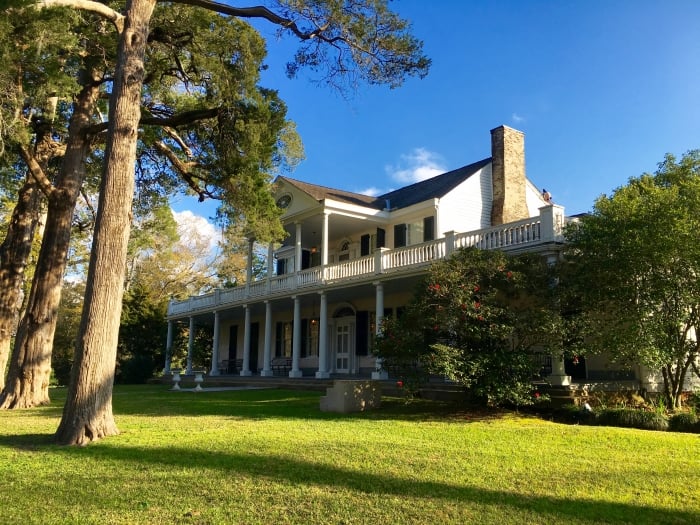 I checked in at the Linden antebellum B&B, a federal plantation home dating to 1790. The property purchased in 1849 has been in the Conner family for six generations. It has been said that the main door frontispiece was the inspiration for the front door of Tara in Gone With the Wind. The Linden is also featured as the cover of Percy Faith's album entitled Tara's Theme. The wide facing porches on the rear of the house were calling my name, but although I would love to have gotten in some good rocking chair time, I had places to go and people to meet.
---
The Linden Gallery
---
---
Natchez National Historical Park
---
The Natchez National Historical Park is not a single enclosed property like most other parks. In addition to the visitor center, the park also includes Melrose, the William Johnson House, and the original site of Fort Rosalie that is currently under development and not open to the public.
William Johnson House (c. 1841)
---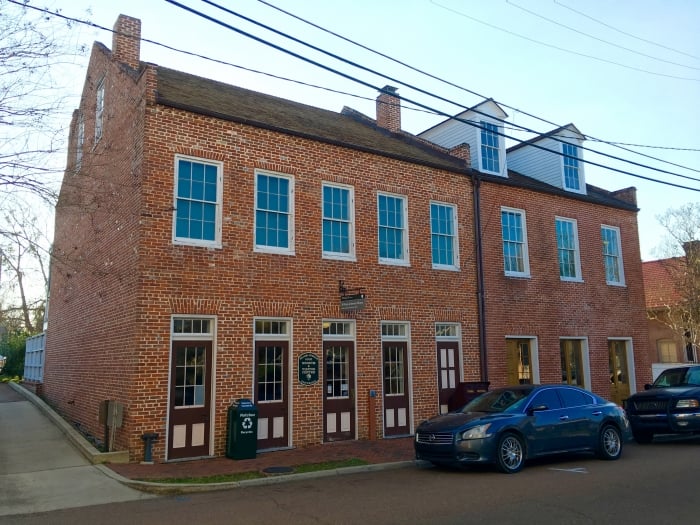 First on my itinerary was the William Johnson House. Mr. Johnson was a prominent free man of color who became the "Barber of Natchez" in 1830 when he bought the business for $300. Mr. Johnson was also a slaveowner who detailed his life in a 14-volume diary from 1835 to his death in 1851 over a boundary dispute. Although my visit to the house was brief, I I was intrigued by the complexities and contrasts of William Johnson's story and would love to read his diary someday. You can read selected passages from his diary here.
---
William Johnson House Gallery
---
Natchez Museum of African American History and Culture
---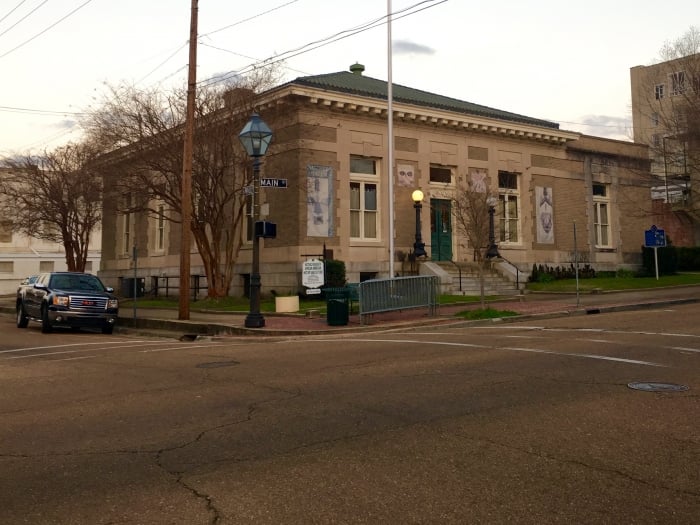 Next, I headed down Wall Street to the Natchez Museum of African American History and Culture. Although I arrived after closing time, I was met by Darrell White, the Natchez Director of Cultural Heritage Tourism, who gave me a private tour of the collection.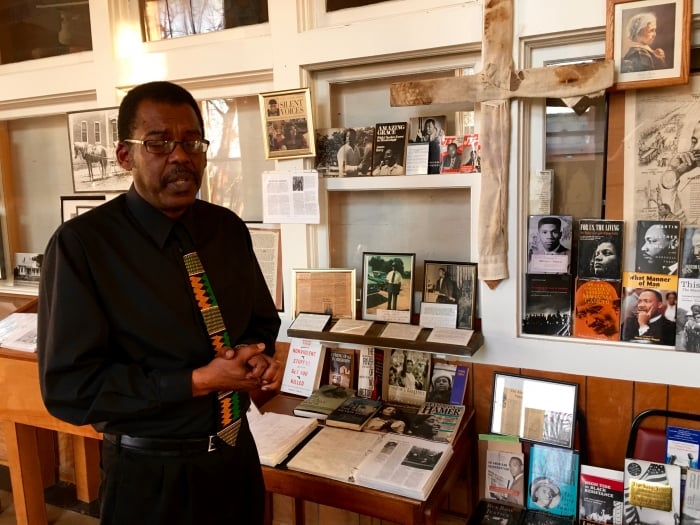 The museum houses artifacts from various periods of local African American history, but because of my interest in the Civil Rights era, Mr. White showed me the trailer to his current project, a film about a relatively unknown event from 1965 entitled The Parchman Ordeal: The Untold Story. The documentary details the unlawful arrest of more than 200 young African American men and women from Natchez, Mississippi, who suffered humiliation and abuse at the Mississippi State Penitentiary without ever having a day in court. You can make tax deductible contributions to the project by contacting Mr. White at (601) 445-0728.
Carriage Ride
---
It was getting dark, but I didn't want to miss out on a carriage tour of the city. The young man who drove the horse-drawn carriage was also the tour guide. His youthful appearance belied his ability. I was extremely impressed with his wealth of knowledge. It became more apparent as the tour went on that he was a well-read lover of history, and he kept me thoroughly engaged with anecdotes about historical locations and eccentric citizens of Natchez.
Roux 61
---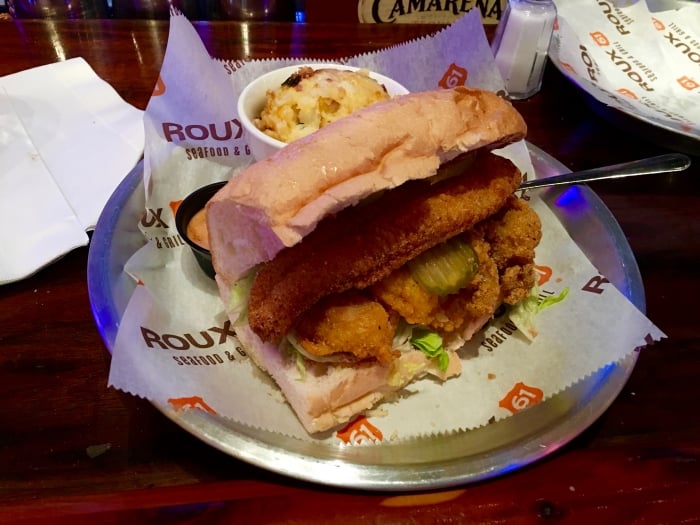 Night had fallen by the time we returned to the corner of Canal and State Streets. Before heading back to The Linden, I drove a few miles out of town to a roadhouse called Roux 61 for dinner. I sat at the bar and ordered a fried oyster and catfish Po-Boy. It wasn't the best Cajun sandwich I've had, but the ambience, decor, and friendly bartender made for a relaxing, enjoyable evening.
The next morning after breakfast and a tour of The Linden, I got started on what would arguably be my favorite day in Mississippi. I loved it because I was able to visit so many eclectic destinations between Natchez and Vicksburg, the next major city on my itinerary.
Melrose (c. 1848)
---
I arrived at Melrose mansion, situated less than a mile up the road from The Linden, shortly before the first tour at 9:00 AM. As I mentioned earlier, Melrose mansion is part of Natchez National Historical Park. During the tour I learned that Melrose, like most of the antebellum homes in Natchez, was not a plantation, but rather a town home. Even though slave cabins are situated on the property, most of the plantations owned by wealthy Natchez residents were located across the Mississippi River in Louisiana. Planter John T. McMurran built Melrose in the 1840s, having made his fortune on the backs of over 300 slaves on five plantations totaling almost 10,000 acres.
---
Melrose Gallery
---
Longwood (c. 1861)
---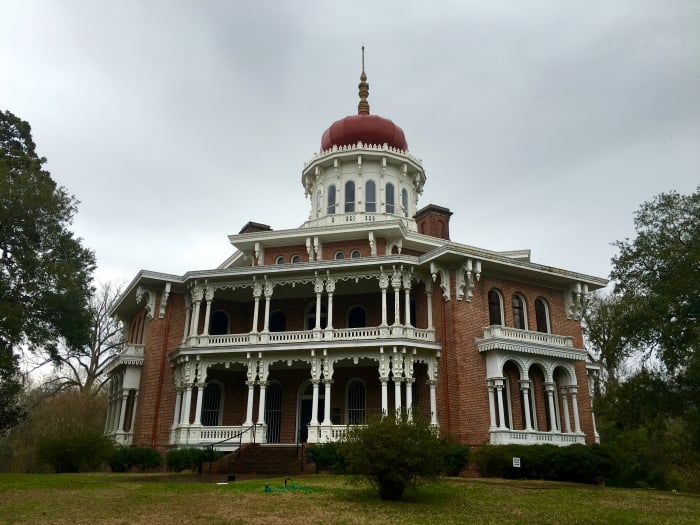 I knew that I would only be able to visit one more Natchez historic home if I was to reach Vicksburg before sundown. I had passes to both Longwood and Rosalie, but I opted to tour Longwood due to its unique architecture and intriguing story. Haller Nutt, a member of the Natchez planter elite, began construction on this opulent 6-story octagonal structure in 1860, but work was halted in 1861 due to the onset of the Civil War. Workers abandoned their tools and returned home, leaving the interior largely unfinished and earning the structure the dubious moniker "Nutt's Folly." If you love to tour historic homes, this one is not to be missed.
---
Longwood Gallery
---
Leaving Longwood, I headed toward the southern terminus of the Natchez Trace Parkway for my drive north. Before I reached Vicksburg later that evening, I would sample some famous fried chicken, scout a ghost town, and visit a location from a well-known motion picture.
My time in Natchez was limited, but I had tasted enough of this unique historical city to know that I planned to return some day.
---
Map It!
---
---
We Would Love to Hear From You
---
Jerry and I enjoy dialogue with our readers, especially when they share insider tips and little-known stories from their road trip destinations around the world. Have you discovered a historical site while traveling through Mississippi? We invite you to leave your comments and questions below, and we always respond!
---
Pin this Post!
---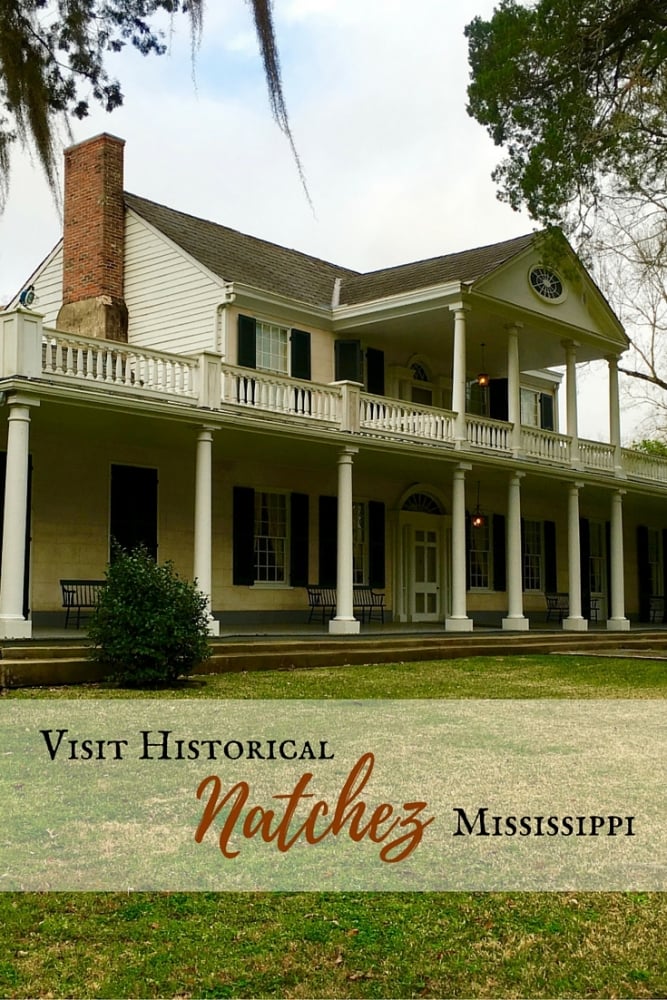 ---
A Southern Mississippi Road Trip Series
---
Part 1: How My Books Landed in the de Grummond Collection at USM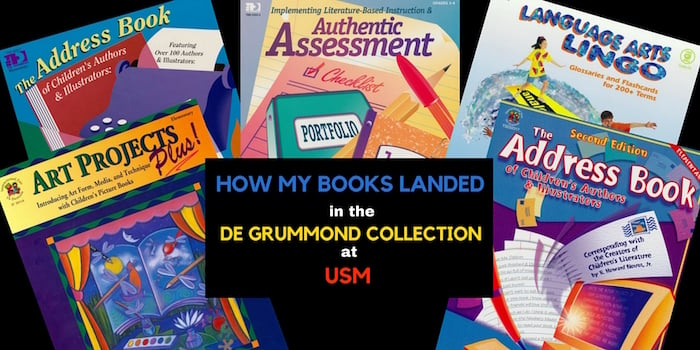 Part 3: Mississippi Backroads Between Natchez & Vicksburg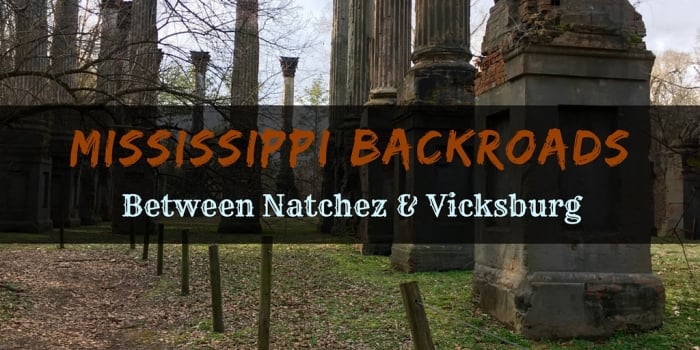 Part 4: How to Spend 36 Hours in Vicksburg, Mississippi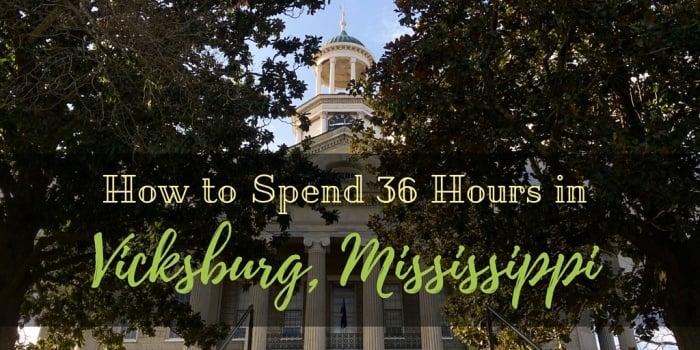 Part 5: The Best Way to Visit Vicksburg National Military Park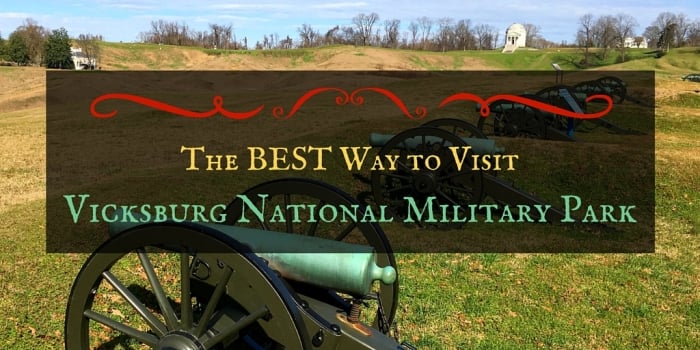 Part 6: Civil Rights and Literary Driving Tours in Jackson, Mississippi
Bonus: The Haunting Town of Rodney, Mississippi
---
Helpful Links
---
Natchez National Historical Park
Natchez Museum of African American History and Culture