(a

9

minute read)
---
A Southern photographer's haunting images from a bridal shoot and seasonal flood portray her intimate connection with the ghost town of Rodney, Mississippi.
---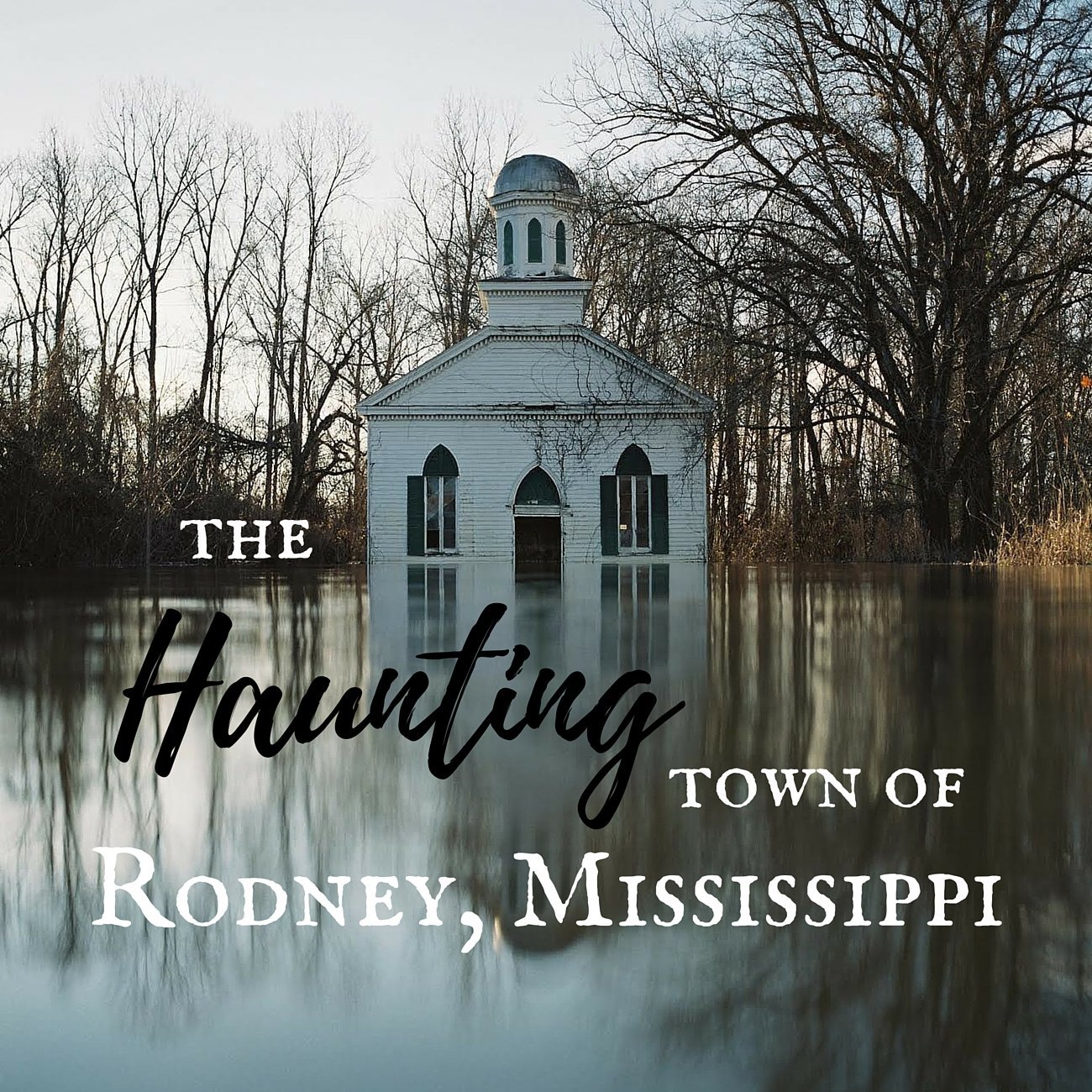 "Therefore, since we are surrounded by so great a cloud of witnesses . . . ." Hebrews 12: 1
Guest Post by Ashleigh Coleman
As a native South Carolinian, Mississippi has captured my heart with its feral beauty, memorable people, and plethora of small towns. As a lover of art and good food, Mississippi has surprised me with its talented artists and gifted chefs. As a wife, mother of two little ones, and photographer, life is full; however, it is never too full to pile in the car to explore the backroads.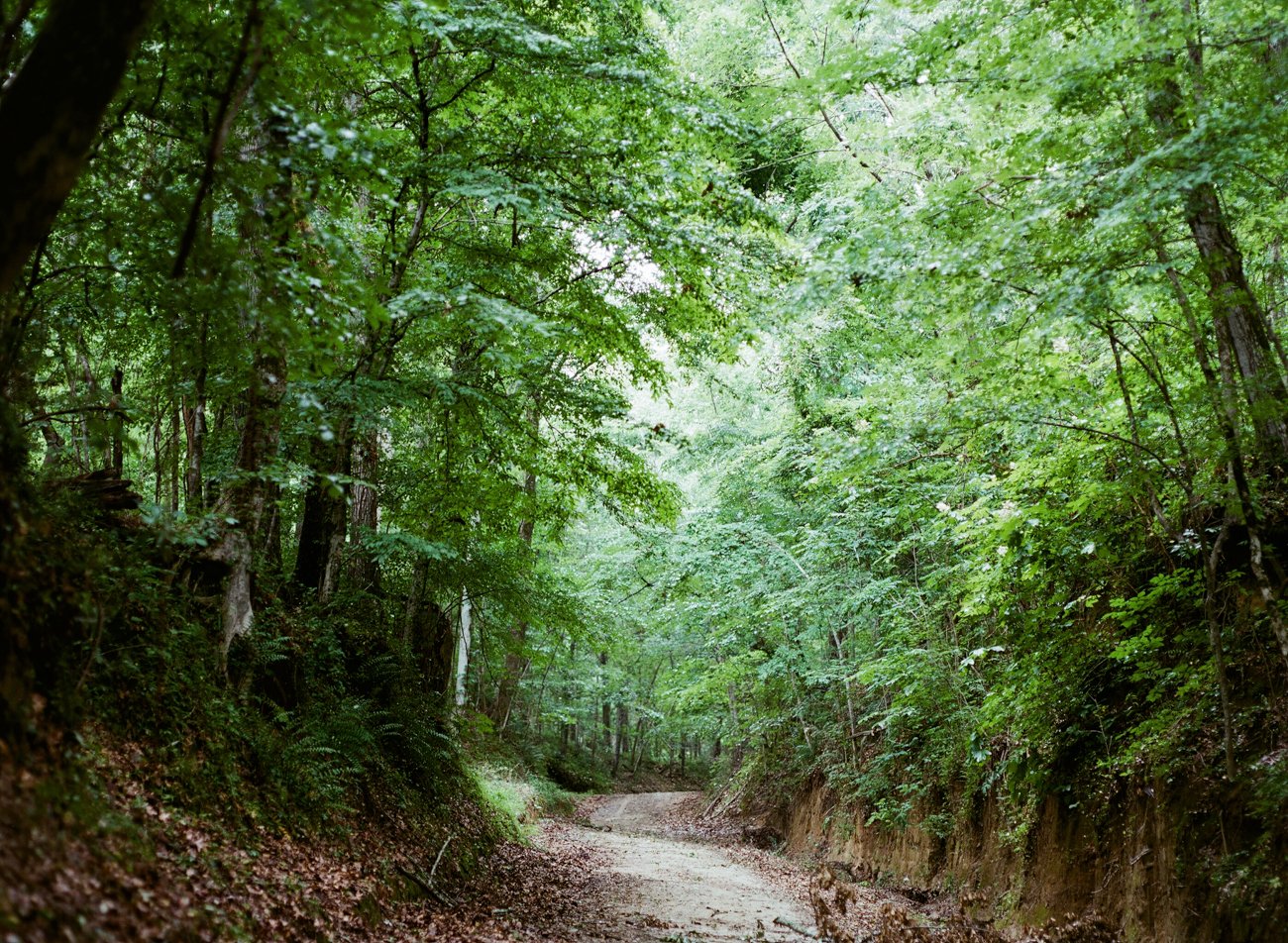 It is the love of photography and exploring dirt roads that led me to Rodney. Not exactly, but sort of. When I began scouring the internet for information on abandoned churches in Mississippi for a bridal shoot, little did I know that I would stumble across this purported ghost town called Rodney, or that I would fall in love with this haunting place.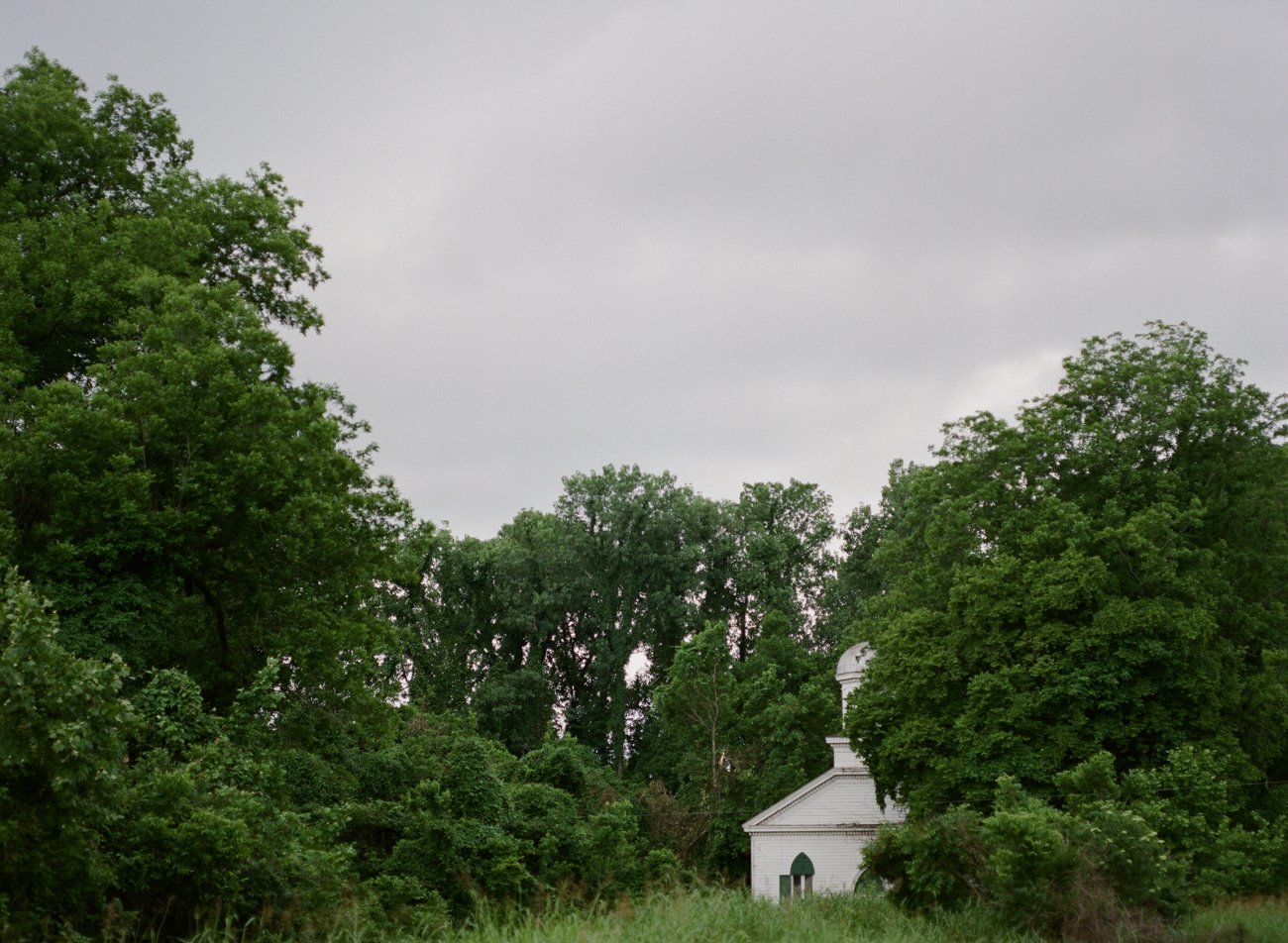 The first trip to Rodney occurred a year ago. It was surreal. Driving for miles and miles without passing another car or seeing other people, all the while heading deeper into the dense and verdant landscape. Then, suddenly, there I was. And there were two very distinct architectural buildings————a Baptist church and a Presbyterian church.
Several additional trips to Rodney followed that first visit, as I scouted the location and lighting for a bridal shoot, a shoot that pulled together vendors and artists from Israel, California, Florida, Louisiana, and all over Mississippi.
The day of the shoot was the hottest day of 2015, or at least it felt like it. Even though we began shooting at 6:00 in the morning to avoid the heat of the day, we quickly soaked through our clothes. Navigating the area with gowns that cost over $10,000, fresh floral arrangements, a gorgeous 6-foot tall triptych, light fixtures, furniture, and rugs is a memory we laugh and shake our heads about now. It definitely etched the town of Rodney in our memories.
If you are interested in more images from that bridal shoot, you can visit Magnolia Rouge.
On another visit to Rodney, this time with my family visiting from South Carolina, we were caught in a brief, but fierce rainstorm. As the storm cleared out, we crossed the little bridge at the end of the road. Google Maps told us we could keep going up the hill to get to the Windsor Ruins. The gate was open, so up the narrow, bumpy track we went. Several times we had to stop to move small trees off the ancient road carved into the sides of ravines.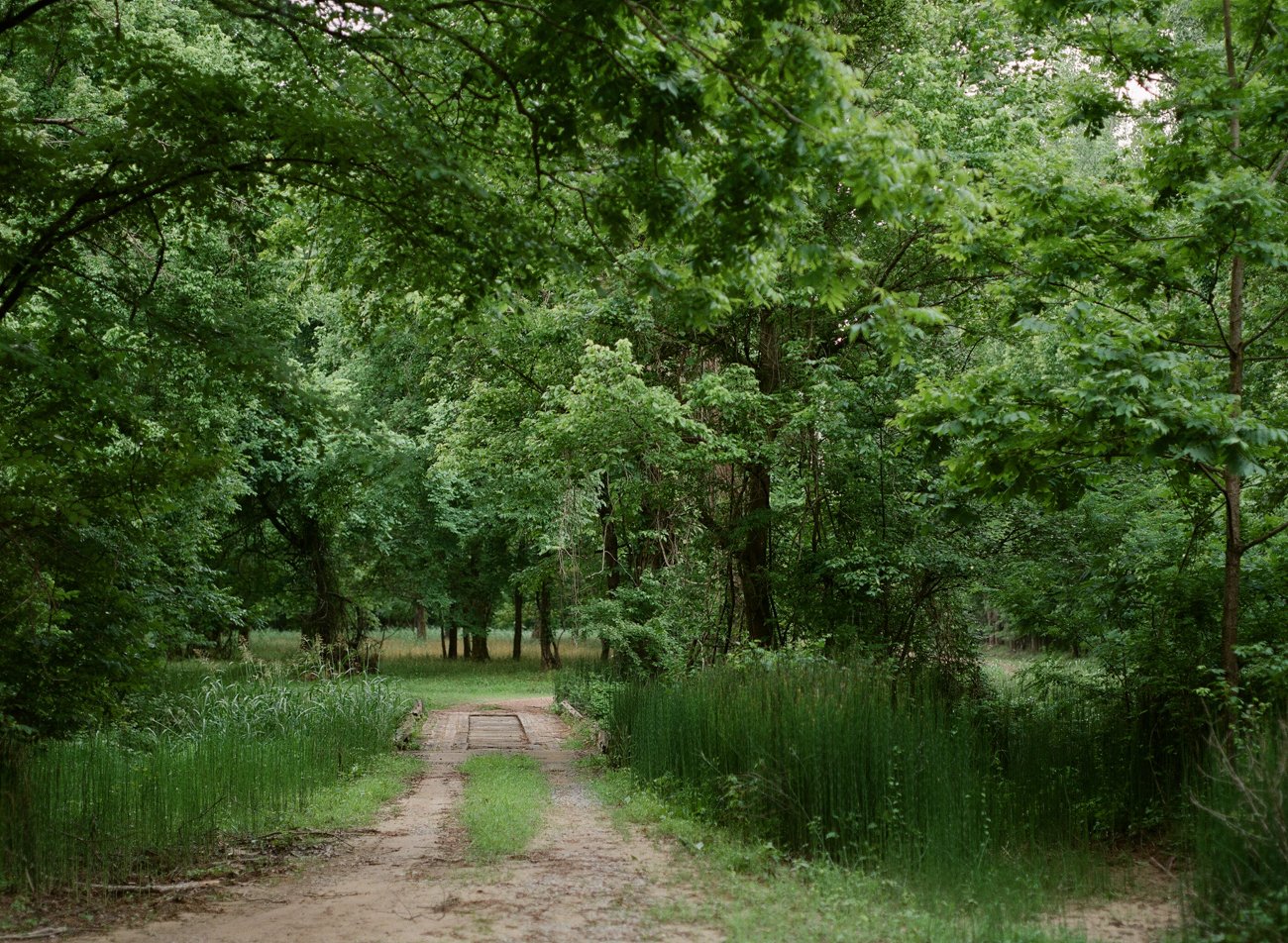 At the top of a hill, we paused and saw the Mississippi River in the distance. Eventually, an unmovable tree thwarted us. So close to our destination of the Windsor Ruins, too! After an 8-point turn, we retreated back down the undulating path, thankful not to be stuck in the mud.
Once back at the bridge, we stopped so I could take photos of the ferns growing on the embankment. Suddenly, a man riding a Gator roared down the path and out of the gate. Shocked to see someone else, we just stared. The man asked if we had been up the road, and then informed us that we had been trespassing on private property. I apologized profusely and explained that we were following Google Maps GPS to the Ruins.
He laughed. This had once been a country road, but it had been abandoned fifteen years earlier (maybe even longer, my memory fails me). Once abandoned, the road reverted back to its original owners (this information fascinated me), and now it is a large hunting camp for wild hogs and deer. The moral of the story: Don't drive through gates, even if they are open.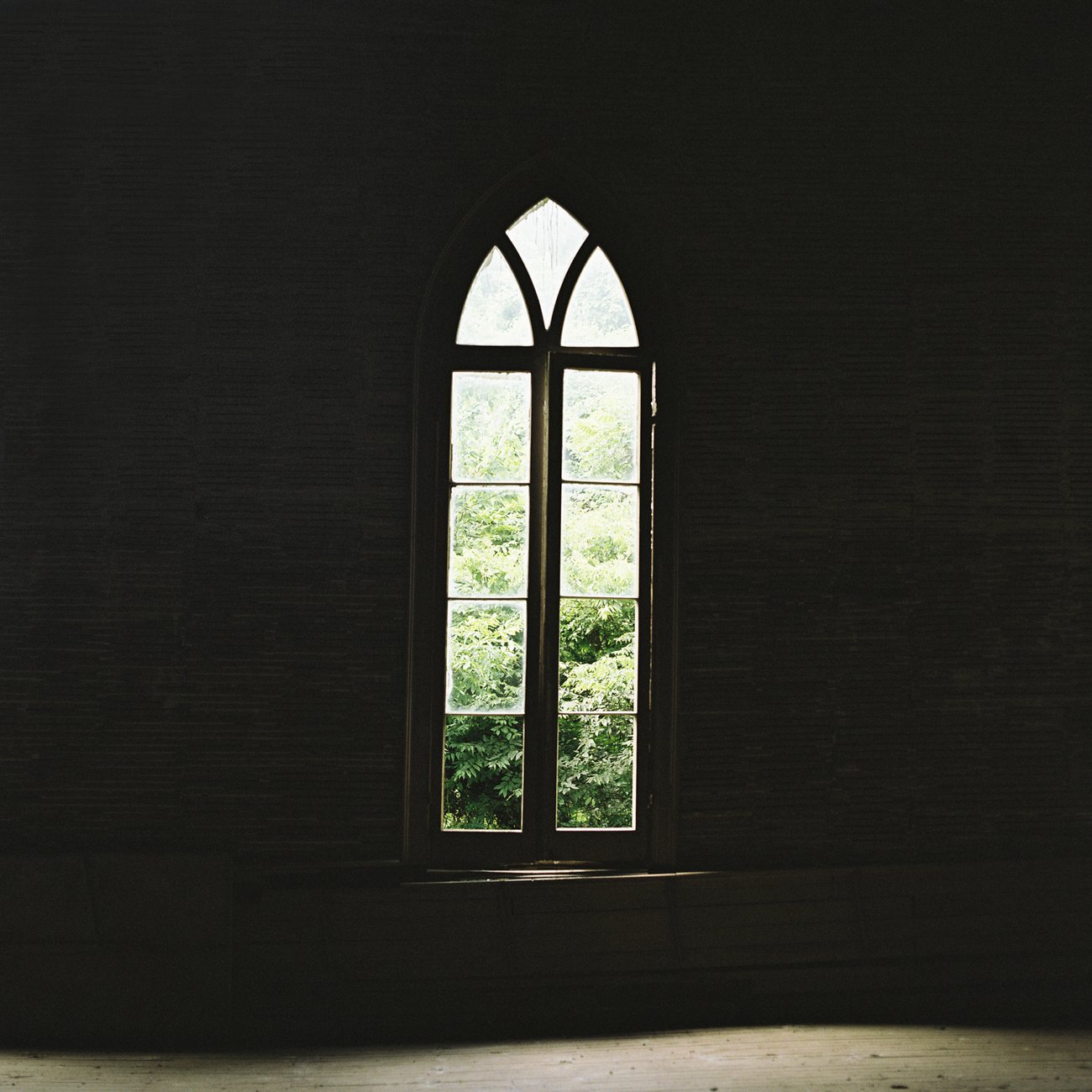 As you can tell, I haven't been able to shake Rodney. And, in trying to make sense of how a city could completely disintegrate, and so quickly————Rodney was incorporated in 1828 and abolished by Governor Bilbo in 1930————I've visited at least fifteen times over the course of the last year.
More so than other dwindling towns across the South, this place experienced true greatness, albeit fleeting. Rodney, once three votes shy of being the state capital, drew settlers from as far away as England and Germany.
At its peak, in the 1860s, there were up to 4,000 people living in Rodney. It was the busiest river port between New Orleans and St. Louis, sustaining two banks, two newspapers, four churches, 53 stores, and the state's first opera house. However, the boom was followed closely by the devastating effects of yellow fever, not once but twice, a skirmish between the Northern and Southern armies in 1863, and two raging fires that destroyed most of the town.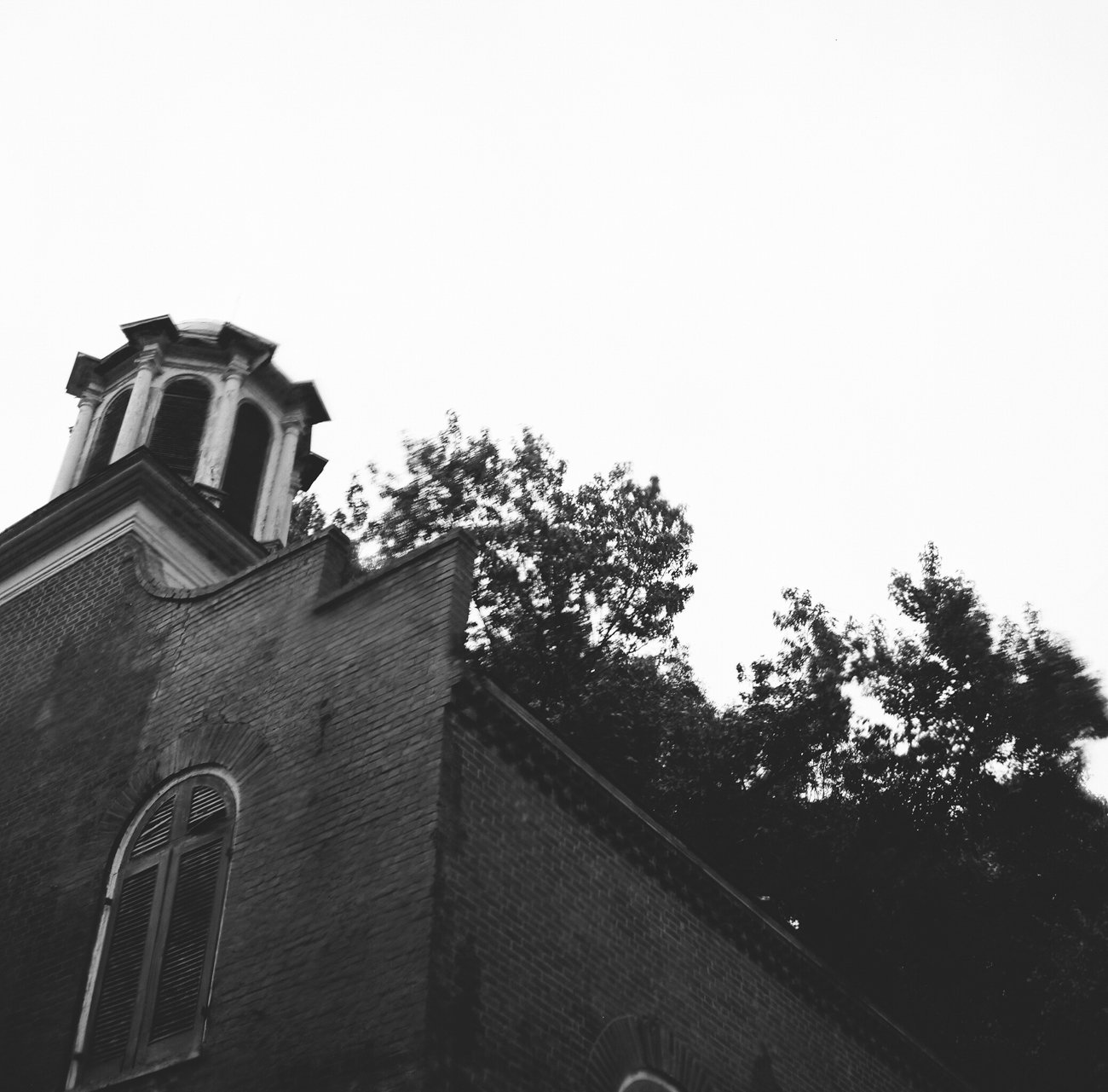 During the process of rebuilding from the fire of 1869, Rodney was bypassed by the railroad. Simultaneously, a large sandbar formed in the Mississippi River, which shifted the river two miles west of Rodney, economically crippling the city.
From 1870 onward, the population steadily declined. What remains from the 19th century are two churches————one a Federal style and the other a Greek Gothic Revival style————as well as a country store and two other structures.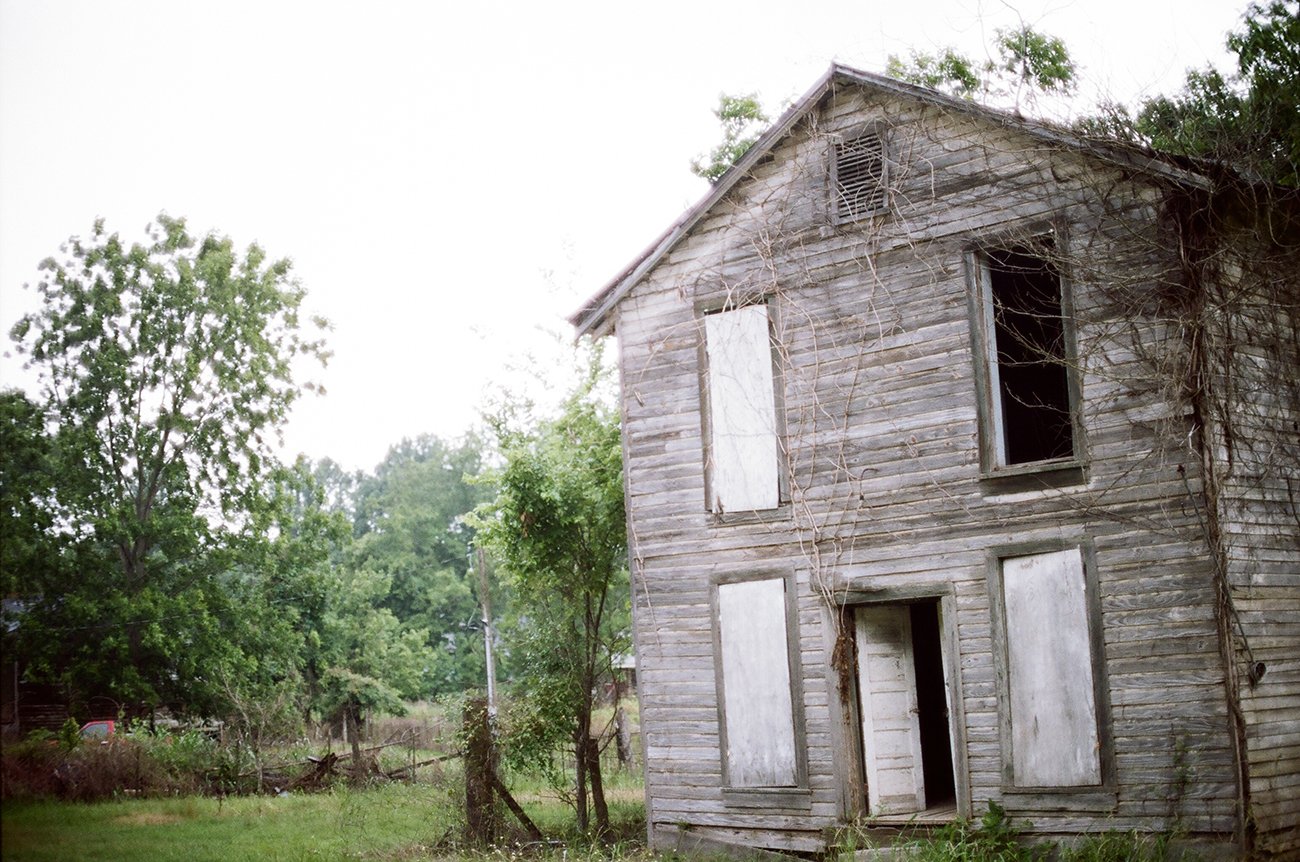 Map of Rodney, Mississippi (1839)
---
Note: This hand-drawn map of Rodney after the two fires was designed from existing documents by Virgil Roberts. Inaccuracies may exist.
The Mississippi River has flooded Rodney several times, most recently in January of 2016. The always eerily regal church buildings, out of place in the encroaching tangle of vines and tress, seemed even more displaced surrounded by the muddy Mississippi.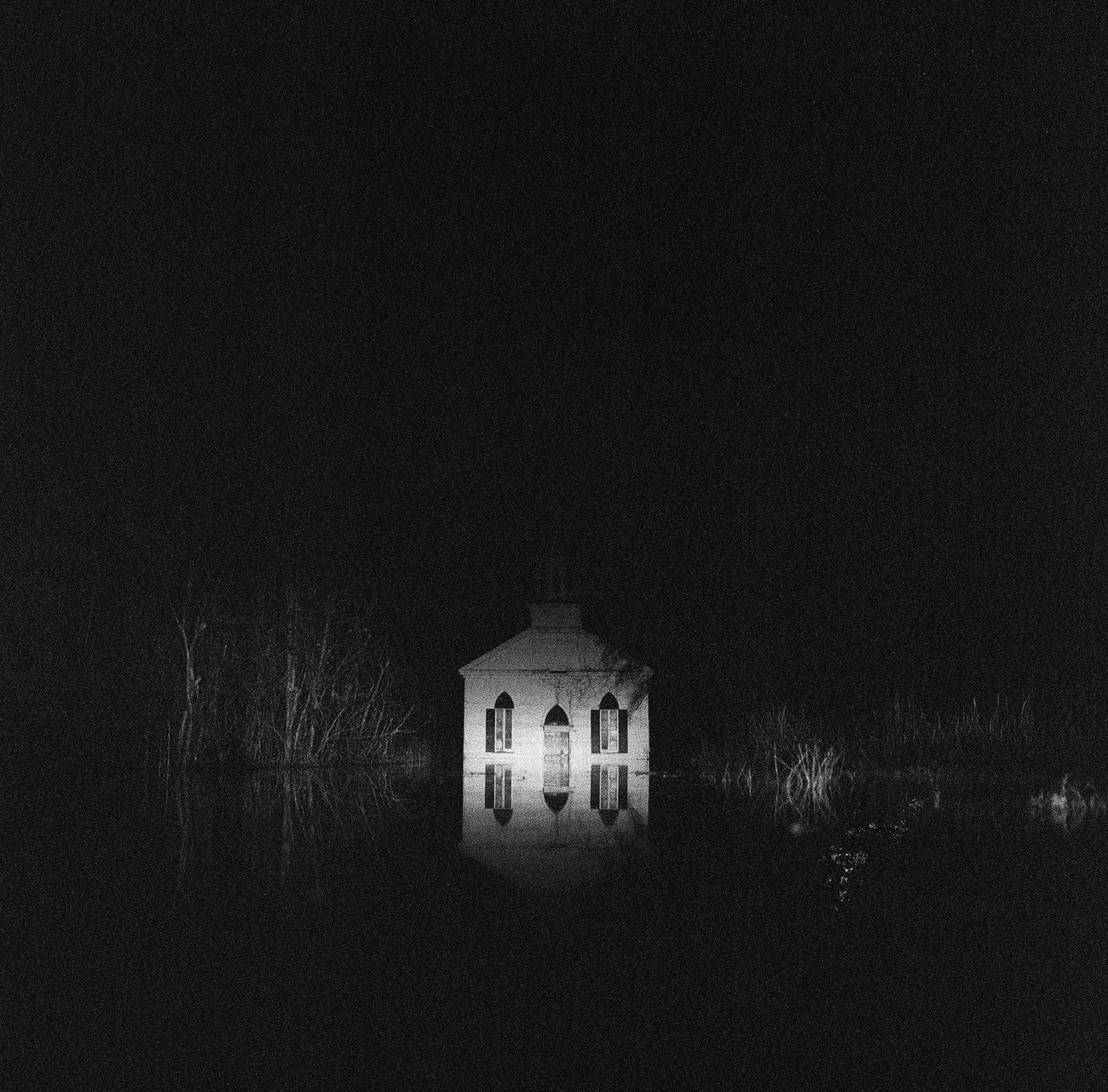 Of course, like others, I could not resist visiting Rodney while it was waterlogged. On the first of five trips while Rodney was flooded, we put the kids in the car at 3:00 AM so we would be there when the sun rose.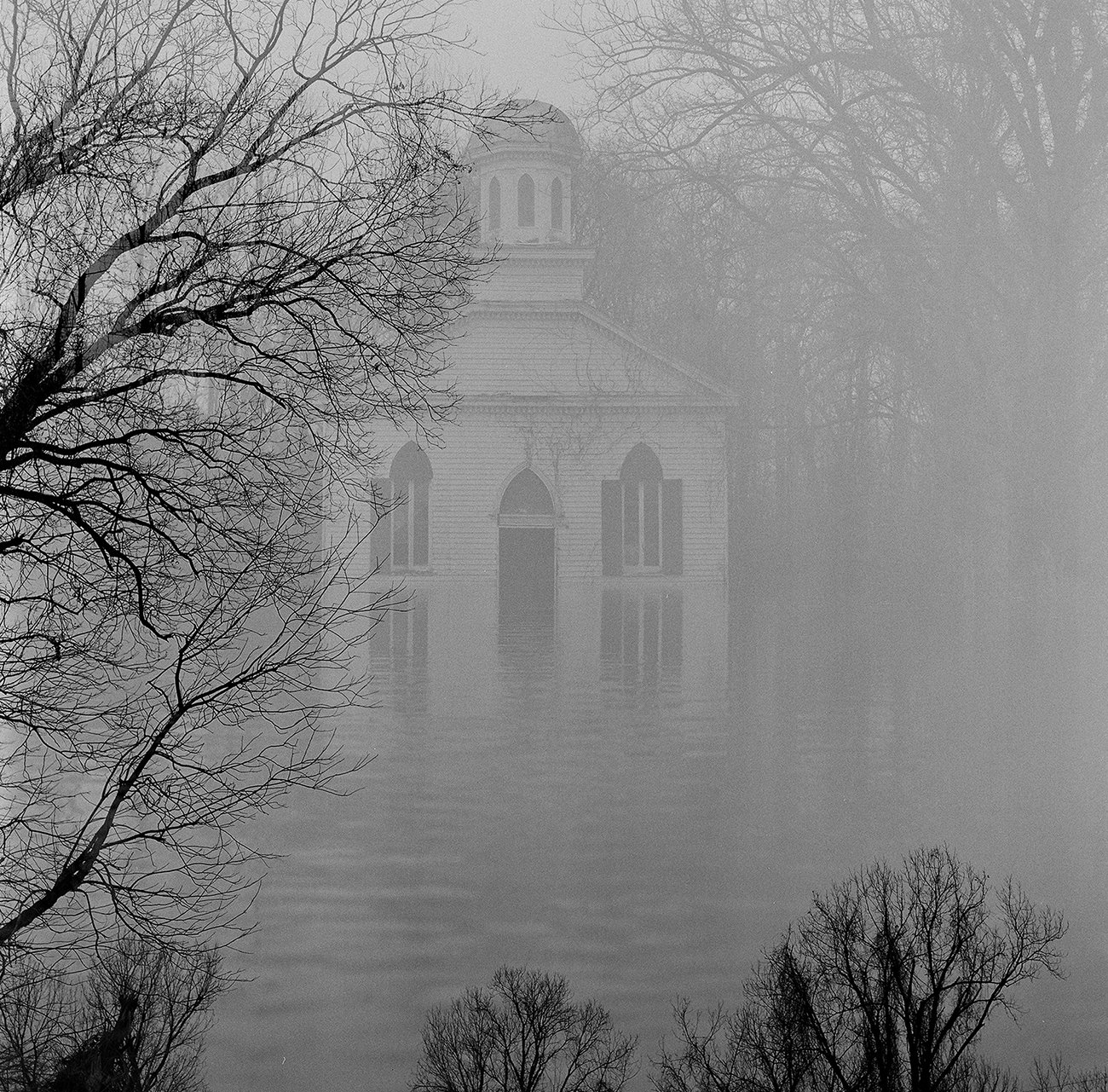 My wonderful husband kept the kids occupied, as I slowly waded out into the pre-dawn flood. Having never used waders before, I moved cautiously and talked myself out of turning around———every ripple in the water became an alligator or snake in my active imagination. Once I had conquered the fear of wild animals, there was the uncertainty of how high the water would get, and if or when I should turn around. At the highest point and the lowest dip in the churchyard of Mt. Zion Baptist Church, the water was two inches from the top of my waders.
As I entered the sanctuary, my heart caught in my chest and tears sprang to my eyes. The surreal dichotomy of a sanctuary filled with water, of my ripples quietly lapping against lath, was incredibly peaceful, worshipful, a baptism of sorts.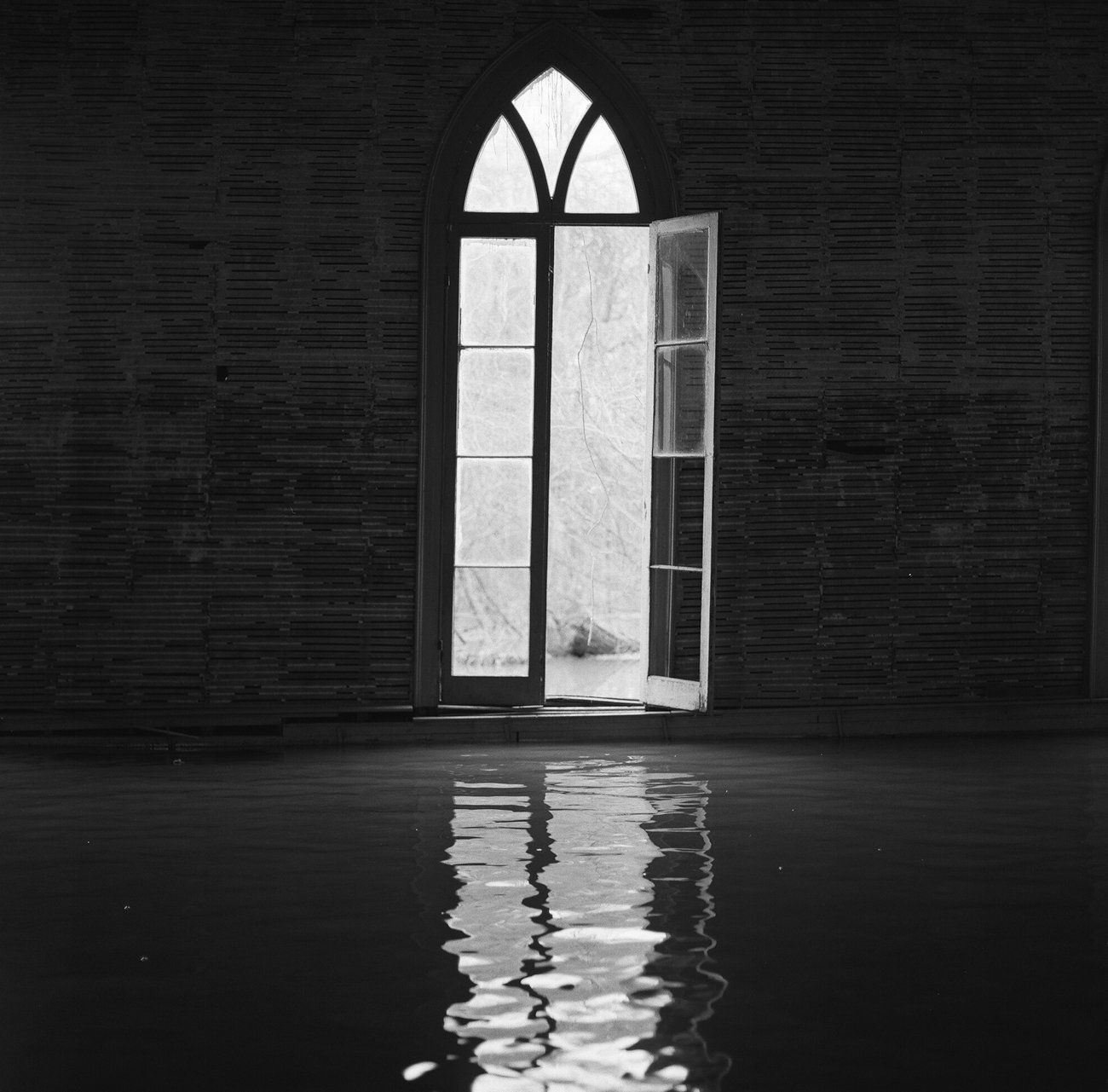 As the sun came up and peeked through the windows, the recurring questions came to me: How many tears have watered this ground? What scars are here? What joy does this building hold? How can we really know what has happened? We toil and toil for the duration of our lives, and then what happens? What happens to the sweat we poured into taming our plot of land?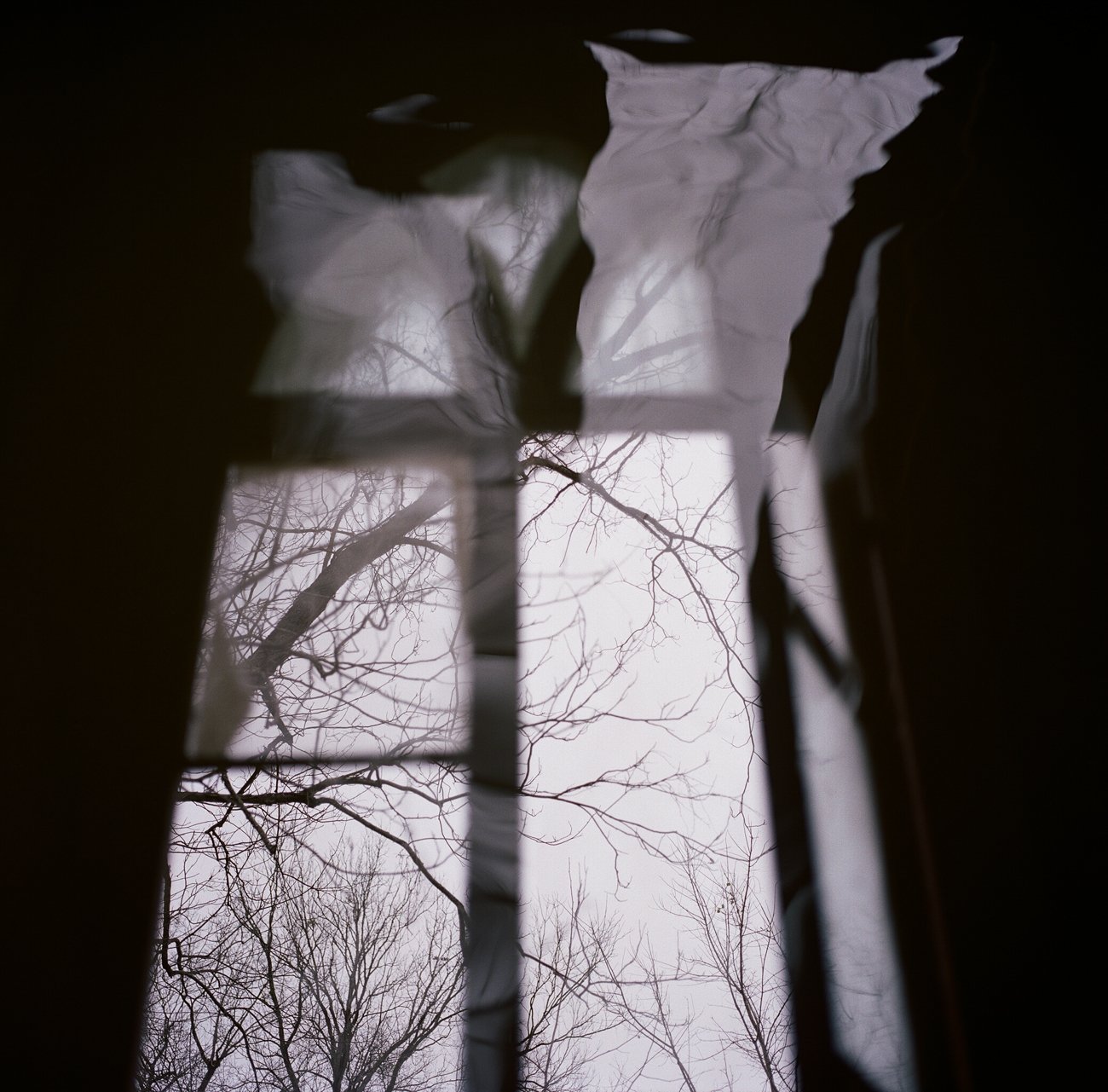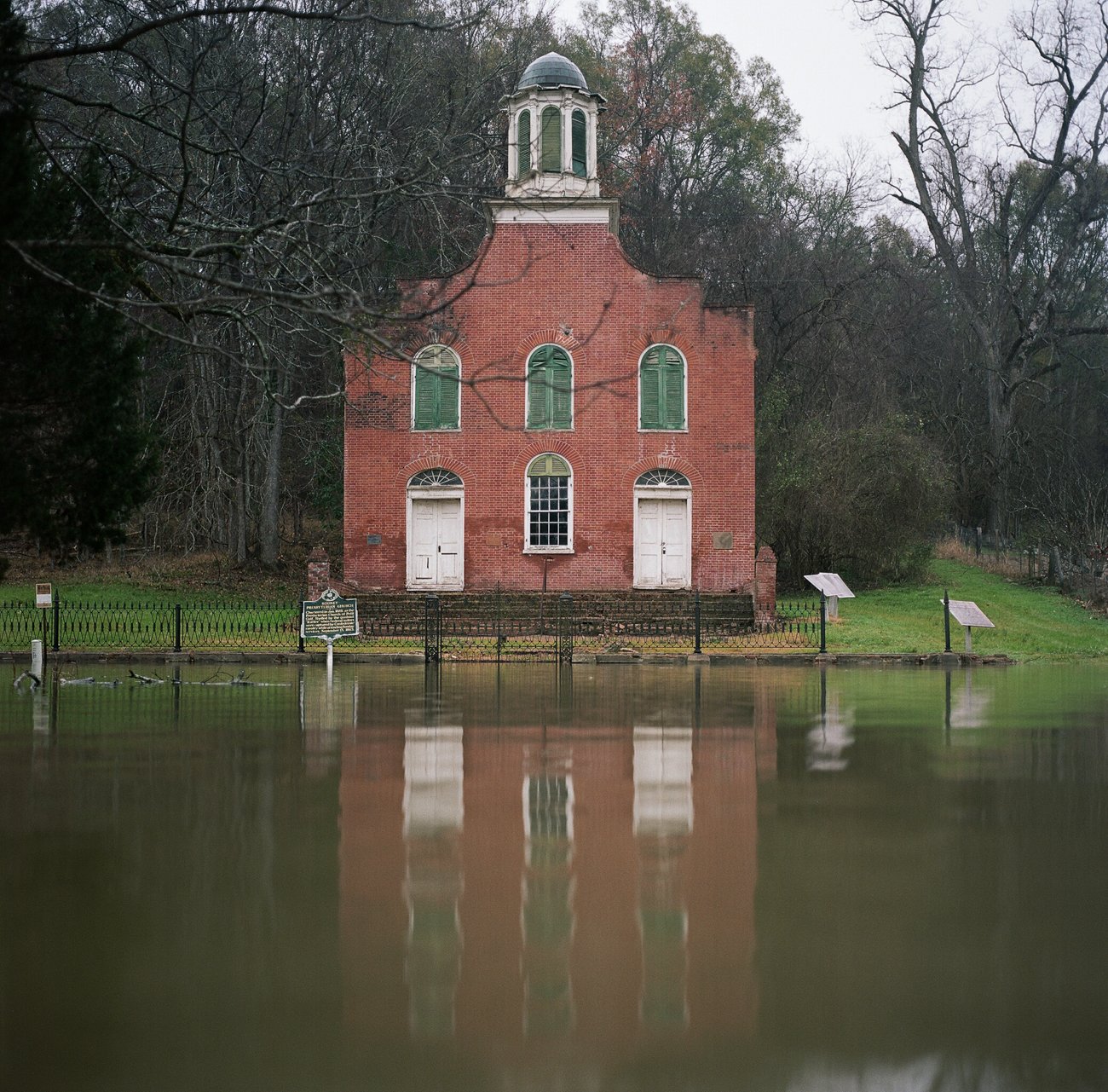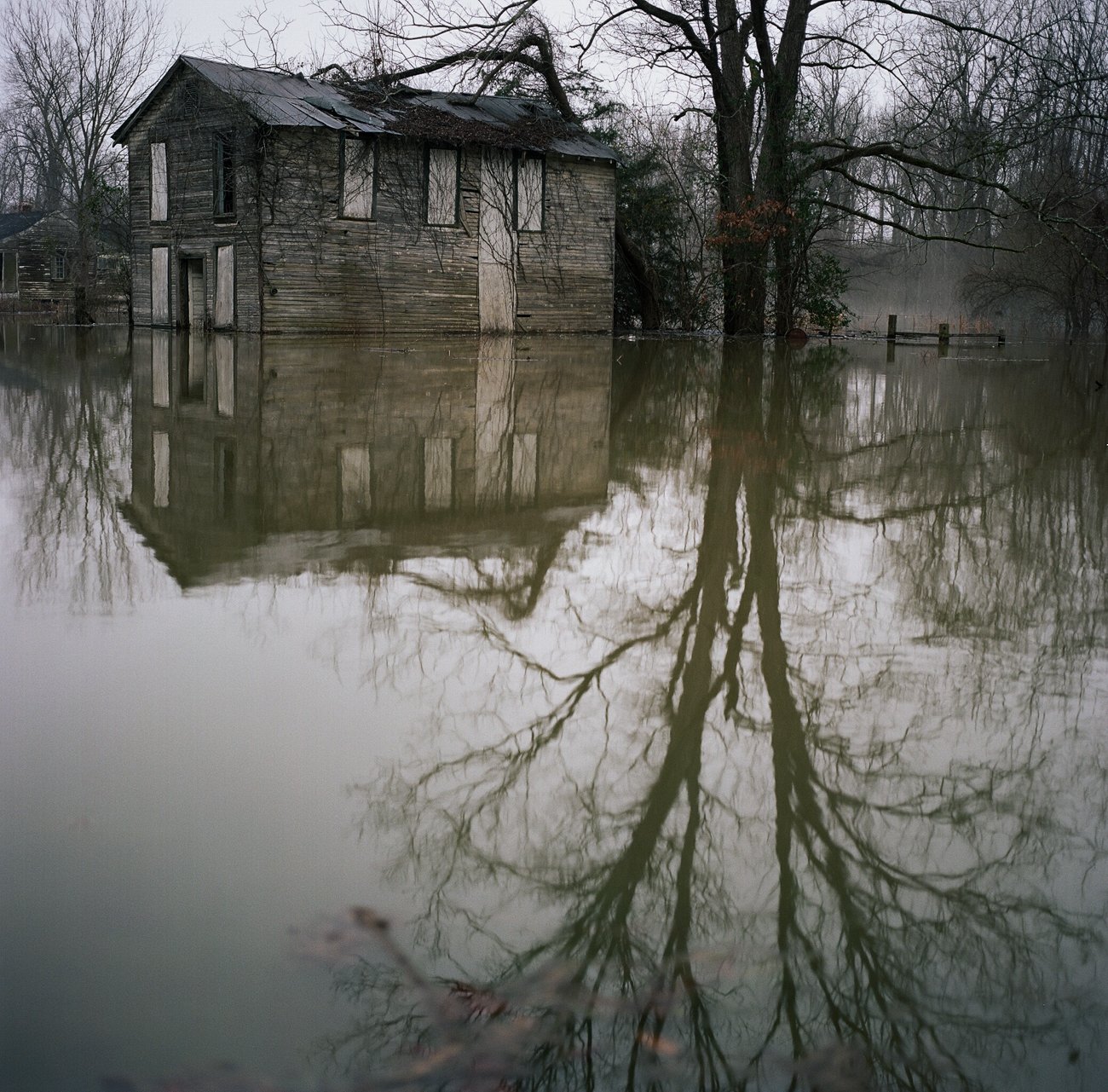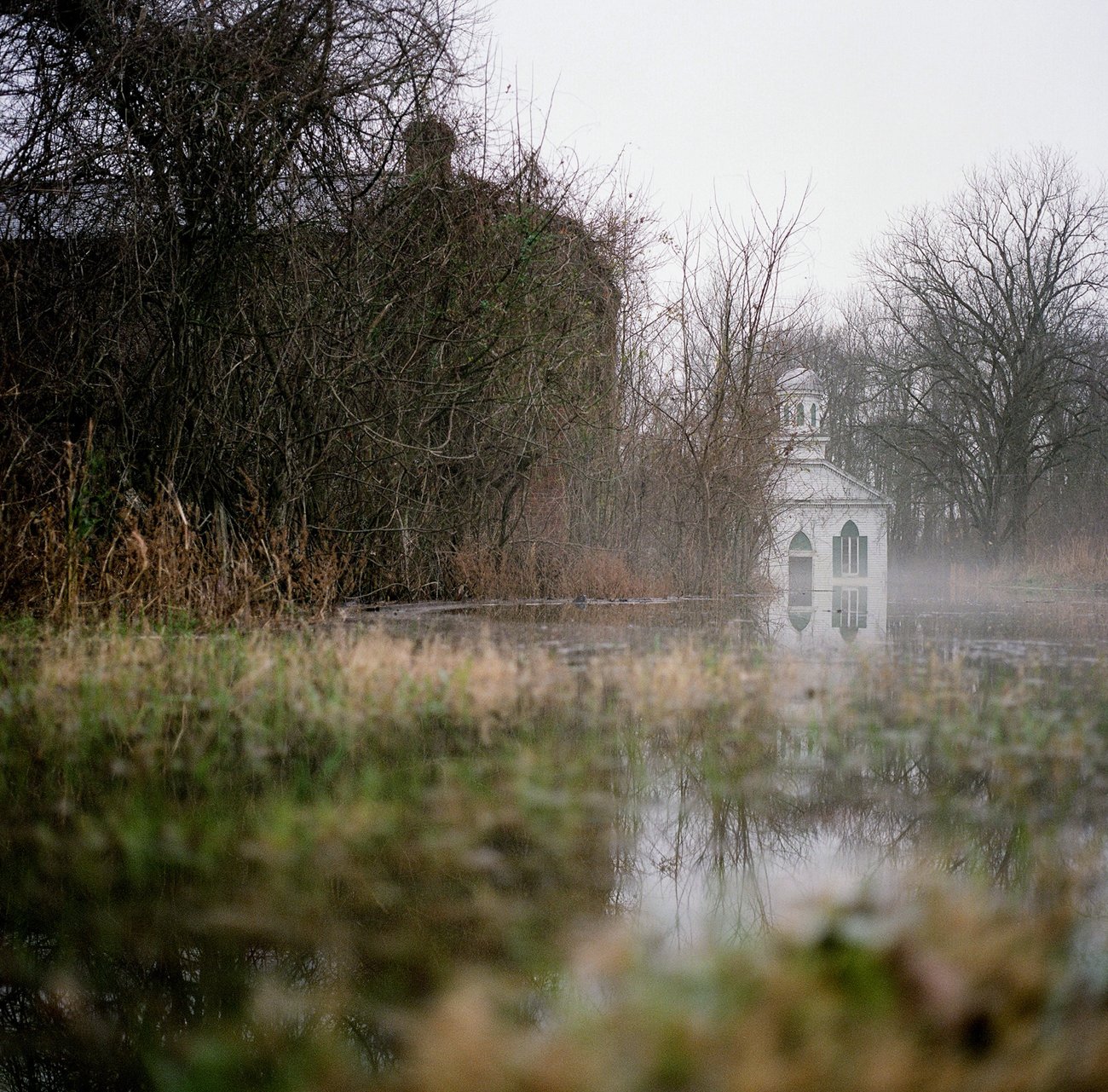 As quickly and quietly as it appeared, the Mississippi River has returned to its normal course. The mud has dried. The churches still stand. Wisteria blooms. The rattlesnakes and water moccasins are moving about. Time moves forward.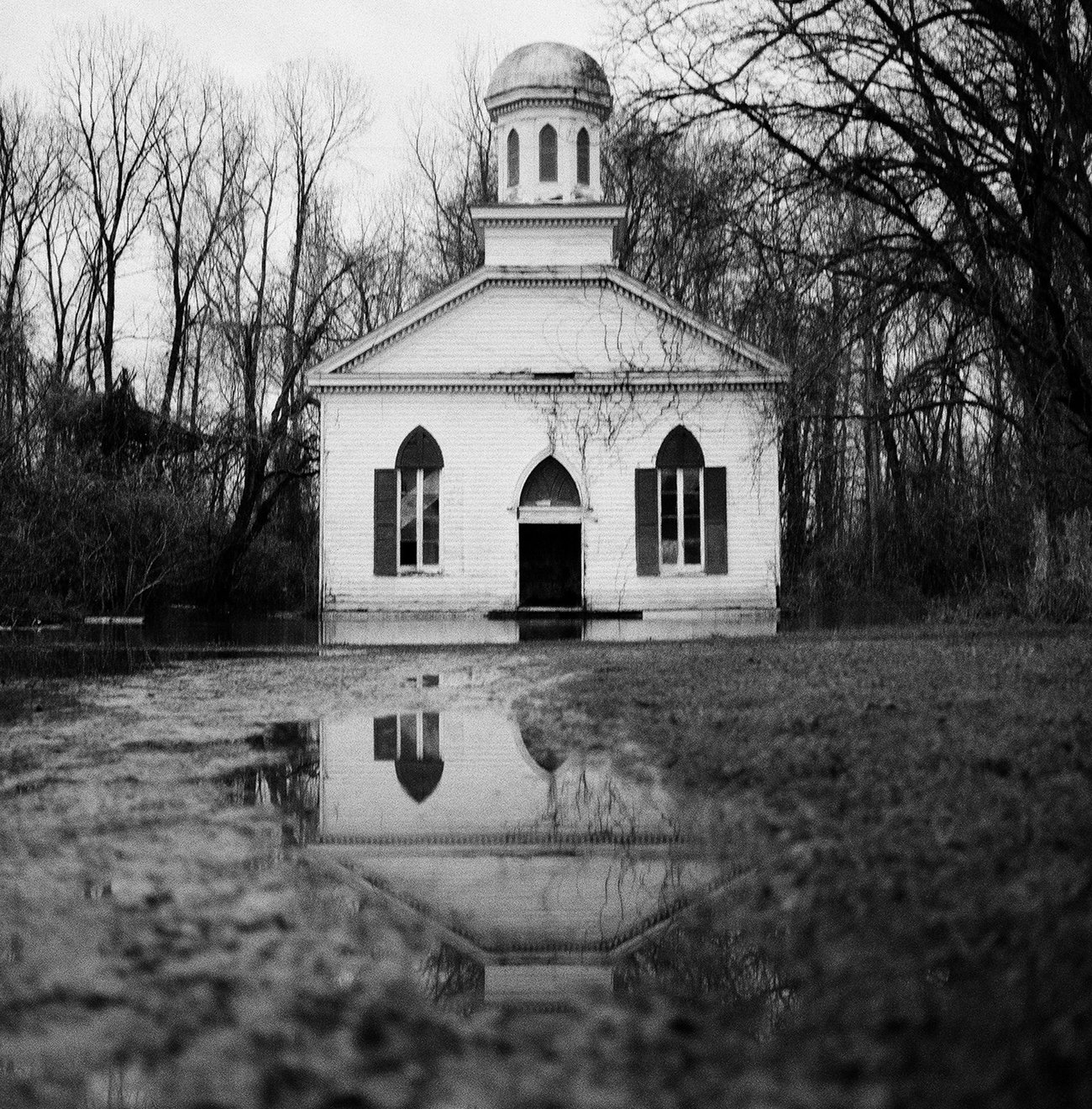 In Rodney, the natural beauty coupled with the distinctness of the remaining architecture and its vivid history, is jarring. It haunts you. Despite the writer of Ecclesiastes saying, "There is no remembrance of former things . . . among those who come after," I strive to remember Rodney, as do many, many others.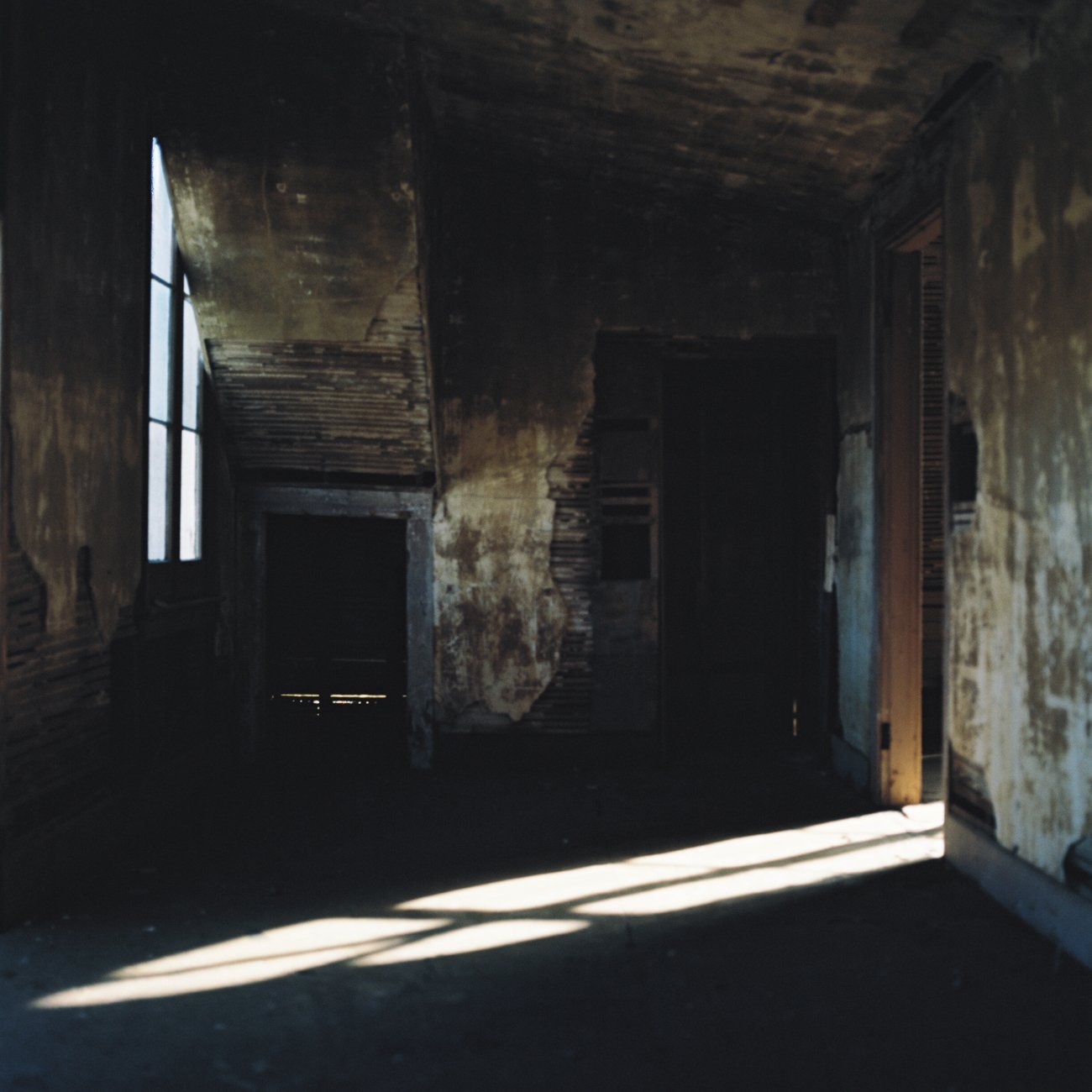 All images, unless otherwise credited, ©Ashleigh Coleman.
For more information on Rodney, check out this New York Times article, this overview on Legends of America, and this Facebook group dedicated to preserving Rodney by hosting work days and sharing stories of the town.
Click here for lodging in Natchez, Mississippi, on TripAdvisor!
Click here for lodging in Vicksburg, Mississippi, on TripAdvisor!
---
Backroad Planet Collaborations with Ashleigh Coleman
---
If you love Ashleigh Coleman's photography, you will want to see her newest features on Backroad Planet. Howard partnered with Ashleigh for two Mississippi stories in Jackson and the Delta.
The first collaboration is a preview of two Mississippi museums: the Museum of Mississippi History and the Mississippi Civil Rights Museum. The itinerary also includes visits to the Smith Robertson Museum, the home of slain Civil Rights leader Medgar Evers, the James Beard Award-winning Bully's Restaurant, and the Mississippi Supreme Court.
In our second collaboration, we went searching for Emmett Till on a Mississippi Delta pilgrimage. Along the way we discovered the gravesite of Civil Rights leader Rev. George Lee, toured Greenwood's Baptist Town, visited locations from the motion picture "The Help," unearthed legendary bluesman Robert Johnson, walked a Tallahatchie bridge, slept in sharecropper shacks, and ultimately uncovered traces of the teen martyr whose death gave birth to the modern Civil Rights Movement.
And don't miss Howard's account of visiting Rodney for the first time in Part 3 of his Southern Mississippi Road Trip series: Mississippi Backroads Between Natchez & Vicksburg.
---
Map It!
---
---
We Would Love to Hear From You
---
We enjoy dialogue with our readers, especially when they share offbeat locations or little-known destinations. Have you ever connected intimately to a scenic or historical site? Does a certain place haunt you?  If so, we would love to hear about your experience. We invite you to leave your comments and questions below, and we always respond!
---
Pin this Post!
---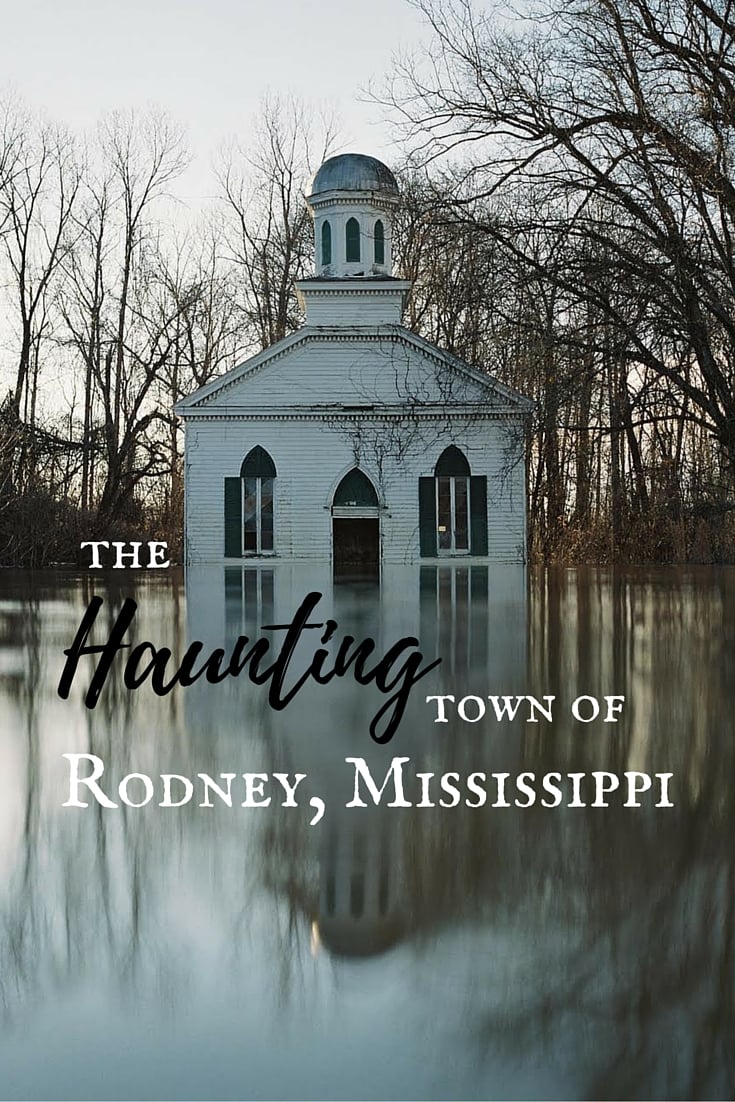 ---
A Southern Mississippi Road Trip Series
---
Part 1: How My Books Landed in the de Grummond Collection at USM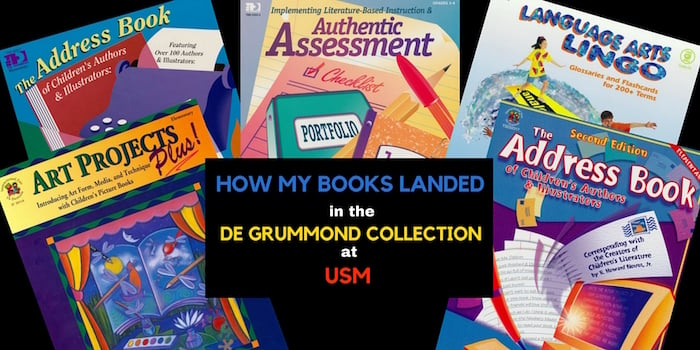 Part 2: Visit Historical Natchez, Mississippi
Part 3: Mississippi Backroads Between Natchez & Vicksburg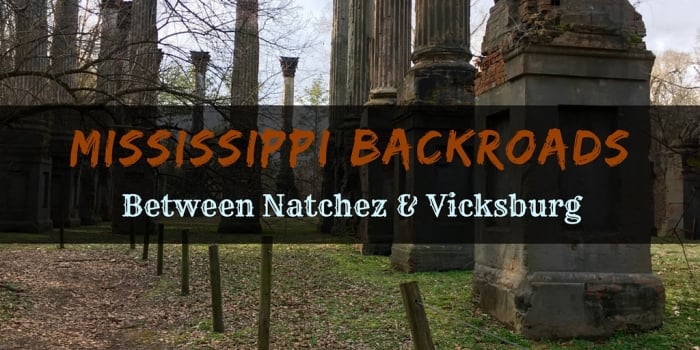 Part 4: How to Spend 36 Hours in Vicksburg, Mississippi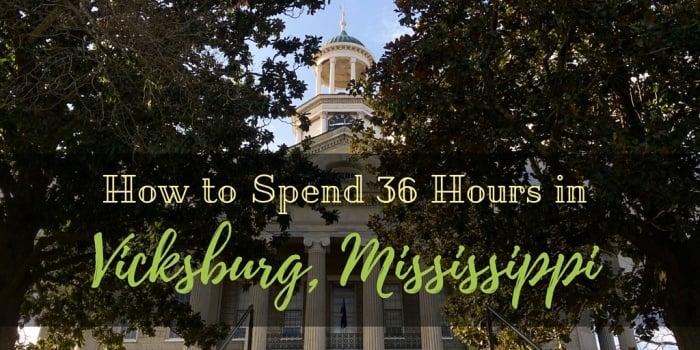 Part 5: The Best Way to Visit Vicksburg National Military Park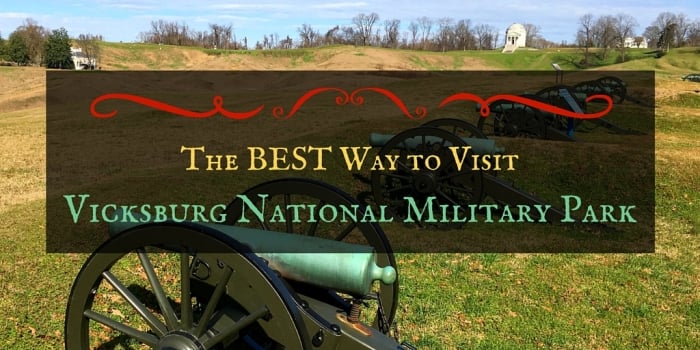 Part 6: Civil Rights and Literary Driving Tours in Jackson, Mississippi
---
Helpful Links
---
Mississippi Backroads: From Natchez to Vicksburg
New York Times: Ghosts and Ruins Along the Mississippi
Legends of America: Rodney————From Prominence to Ghost Town