(a

4

minute read)
---
A Southern Mississippi road trip takes me through Hattiesburg, Natchez, Vicksburg, and Jackson, with a few surprise backroad encounters along the way!
---
A Mississippi road trip has been on my bucket list for eons, and not long ago my wish became a reality. When I learned that a drive from my home in Central Florida to Hattiesburg was inevitable, I reached out to my friends at Visit Vicksburg and Visit Mississippi, who in turn contacted their friends at Visit Natchez and Visit Jackson, and together they designed a perfect week-long itinerary of Civil War and Civil Rights historical sites through the Central and Southern regions of the state. As their guest, I enjoyed some of the best experiences Mississippi has to offer!
In this round-up of my 6-part Southern Mississippi Road Trip series, I have organized all of the articles sequentially so that readers may follow my experiences in the order in which they occurred.
---
Part 1: Hattiesburg
---
The first leg of my journey took me from Central Florida to Hattiesburg, Mississippi, and more importantly to the University of Southern Mississippi where I delivered my books and author papers to the archive of the de Grummond Children's Literature Collection. This experience was a defining moment in the transition from my first chapter as a public school teacher to my second chapter as a travel writer.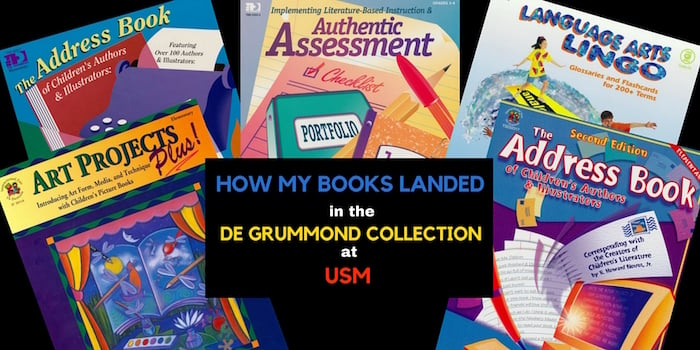 ---
Part 2: Natchez
---
Leaving Hattiesburg, I headed west to Natchez where I would tour four antebellum homes and encounter the cultural side of this historical city situated on a bluff overlooking the Mighty Mississippi.
---
Part 3: Mississippi Backroads
---
The route between Natchez and Vicksburg would take me along a section of the Natchez Trace Parkway and ultimately on some of Mississippi's most remote backroads to explore a ghost town, walk among ancient ruins, and eat the world's best fried chicken.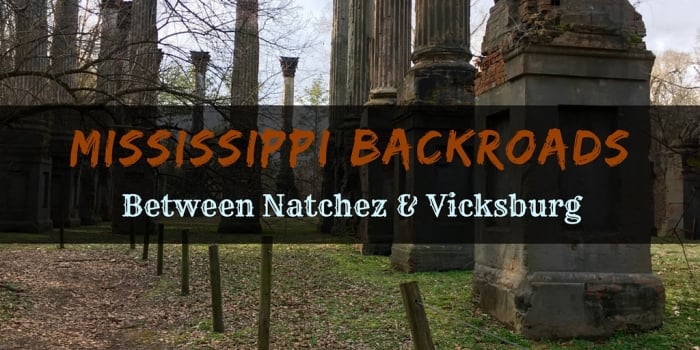 ---
Part 4: Vicksburg
---
Arriving in Vicksburg, I checked in at a historical B&B, visited two museums, ate more fried chicken, and toured Mississippi's most haunted house.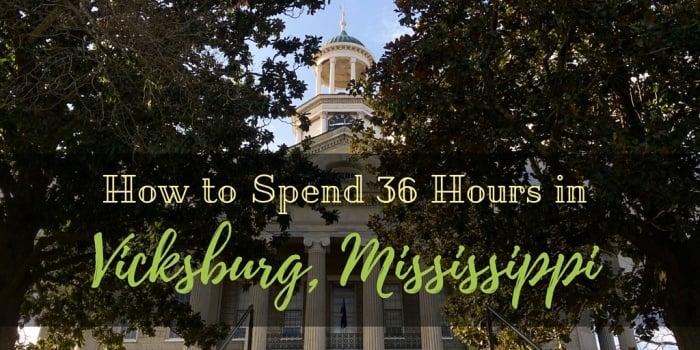 ---
Part 5: Vicksburg NMP
---
But the highlight of my time in Vicksburg was a guided tour of the National Military Park where we drove the Union and Confederate lines, experienced the USS Cairo Gunboat & Museum, and visited the National Cemetery.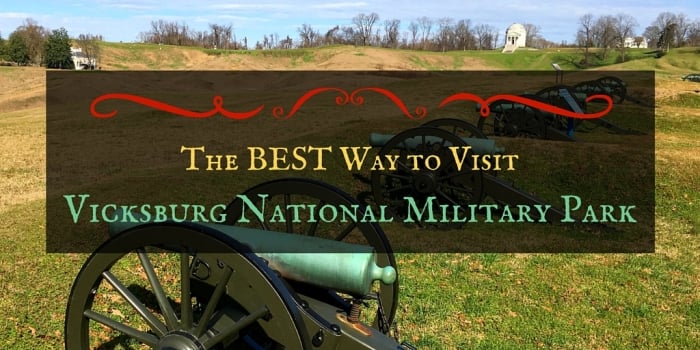 ---
Part 6: Jackson
---
The final destination on my itinerary was Jackson, where I sampled highlights of the city's historical and literary driving tours, including visits to the homes of southern writer Eudora Welty and slain Civil Rights leader Medgar Evers.
---
Bonus: Rodney
---
A supplement to our Southern Mississippi Road Trip series is a magnificent photoessay by Mississippi photographer Ashleigh Coleman that explores the ghost town of Rodney and its haunting history.
Let there be no doubt . . . I LOVE Mississippi! Its rich history and culture intrigue me to this day, and I cannot wait to return and explore even more of this amazing state!
---
More Mississippi Destinations
---
We have visited even more amazing Mississippi destinations since that first Southern Mississippi Road Trip. Read all about them at the links below.
Elvis in Tupelo: Discover the King's Mississippi Roots
Brices Crossroads & Tupelo National Battlefield: Mississippi's Final Stands
Two Mississippi Museums Chronicle State & Civil Rights History
Searching for Emmett Till: A Mississippi Delta Pilgrimage
Explore African American Heritage Sites in Hattiesburg MS
---
Map It!
---
---
We Would Love to Hear From You
---
We enjoy dialogue with our readers, especially when they share off-the-beaten-path destinations and useful travel tips. Have you ever roadtripped Mississippi? If so, we would love to hear about your experience. We invite you to leave your comments and questions below, and we always respond!
---
Pin this Post!
---