(a

11

minute read)
---
The Civil War comes alive when you tour the scenic heritage trails of Brices Crossroads and Tupelo National Battlefield, two National Park Service sites that commemorate Mississippi's Final Stands of 1864.
---
I was a guest of Tupelo CVB, but all thoughts and opinions are my own.
---
Brices Crossroads & Tupelo National Battlefield: Mississippi's Final Stands
---
Tupelo would be the second destination on our Civil War and Civil Rights themed road trip through Mississippi and Tennessee. Jerry and I had begun our week-long journey the day before with a Battle of Franklin tour in this historical town twenty miles south of Nashville.
The next morning, we hopped on the Natchez Trace Parkway at its northern terminus near Franklin for the 3.5 hour drive to Tupelo. Our journey would eventually lead us to Jackson, our final parkway stop before turning north through the Mississippi Delta to Memphis and back to our origin.
Our itinerary did not allow time for many stops on the drive between Franklin and Tupelo, even though national parkways are designed for slow travel. When planning your own itinerary along this segment of the parkway, I recommend making time to tour sites in Hohenwald, Tennessee, as well as Muscle Shoals, Tuscumbia, and Florence, Alabama.
On a previous Southern Mississippi road trip I visited Hattiesburg and Natchez, drove Mississippi backroads to the ghost town of Rodney, then headed to Vicksburg, the Vicksburg National Military Park, and Jackson.
The drive to Tupelo would be our first time exploring the northern region of the state.
With only one afternoon and evening to spend in Tupelo, we would begin by exploring historic sites connected to the Battles of Brices Crossroads and Tupelo. Later, we would tour the birthplace of Tupelo's most famous citizen, Mr. Elvis Aaron Presley (post coming soon).
This post is a targeted guide for Civil War buffs, as well as other travelers to Tupelo interested in touring battlefields and sites associated with the region's history.
Note: My research has shown there are many variations to the spelling of "Brices Crossroads," with or without an apostrophe and as two words or a compound word. For this post, I have chosen the quoted spelling, except in cases where I am referring to a location or item that uses an alternate spelling.
---
Natchez Trace Parkway Visitor Center
---
Map Credit: National Park Service
The first stop on your itinerary should be the Natchez Trace Parkway Visitor Center at Milepost 266. Not only is this center a great resource for parkway travel information, but it also officially administers the Brices Cross Roads and Tupelo National Battlefields. During normal operating hours, you can collect relevant maps and brochures, stamp your National Parks Passport, and consult with a ranger on duty. The parkway visitor center is open daily from 9:00 AM to 4:30 PM, except on major holidays.
A 16-mile drive north on US-45 will carry you to your next stop near the town of Baldwyn.
---
Mississippi's Final Stands Interpretive Center
---
Mississippi's Final Stands Interpretive Center, operated by a local Civil War board, features a visitor information desk, gift shop, and museum. This location is also a great source for informative maps and brochures.
For a nominal $5 fee, visitors can gain access to the interpretive center museum, outfitted with Smithsonian-quality exhibits, dioramas, and a fine collection of period artifacts. The museum also screens a 25-minute "Battle of Brices Crossroads" documentary featuring acclaimed Civil War historian and author Shelby Foote. The museum experience is the best introduction before touring the battlefields.
The interpretive center is open Tuesday through Saturday from 9:00 AM to 5:00 PM.
---
Brices Crossroads Battlefield Driving Tours
---
There are two Brices Crossroads driving tours. One is the Mississippi "Brice's Crossroads Battlefield-Chief Tishomingo Scenic Byway," a 12.5 mile route. Because so many of the battlefield locations are also pre-dated historical sites associated with the respected Chickasaw leader, the byway is jointly themed.
A local "Brice's Crossroads Auto Tour" is marked with easy-to-follow signage.
Map Credit: Mississippi Department of Transportation
I have not been able to find online downloadable brochures for either of the driving tours, but printed copies can be retrieved at the interpretive center. A 20-minute CD audio tour is also available for purchase at the center gift shop.
---
The Battle of Brices Crossroads
---
The Battle of Brices Crossroads is considered the greatest Civil War victory of the controversial Confederate officer Major-General Nathan Bedford Forrest.
While en route to destroy Union Major-General William Tecumseh Sherman's supply line, the Nashville & Chattanooga Railroad in Middle Tennessee, Forrest encountered a much larger Union column led by Brigadier-General Samuel Sturgis near this Northern Mississippi intersection.
Map Credit: National Park Service
Union forces were exhausted, having marched more than 100 muddy miles from Memphis on their mission to destroy Confederate supply lines and engage Forrest.
The 3,500 mounted men of Forrest's 2nd Tennessee Cavalry handily defeated the combined Sturgis contingency of 8,100 infantry and cavalry troops. Union troops that survived the conflict retreated to Memphis, where Sturgis requested to be relieved of his command.
Historians attribute the Brices Crossroads defeat to Forrest's battlefield brilliance and tactical skills. During the war, Sherman wanted to hunt down and kill "that devil Forrest," but he later said, "After all, I think Forrest was the most remarkable man our Civil War produced on either side . . . . He had never read a military book in his life, knew nothing about tactics, could not even drill a company, but had a genius of strategy which was original, and to me incomprehensible."
Although he considered Forrest a genius, Civil War historian Shelby Foote concluded, "Forrest won a victory, but Sherman won the war."
---
Brice's Crossroads-Chief Tishomingo Scenic Byway
---
There are more than twenty identified sites on the Brice's Crossroads Battlefield-Chief Tishomingo Scenic Byway. Following are a few highlights.
Four Corners Monument
---
A granite monument and interpretive signs are situated at the intersection of four former Mississippi counties (Tishomingo, Itawamba, Pontotoc, and Tippah) founded after the Chickasaw Nation was removed from the area in 1834.
Confederate Mass Grave at Bethany Historic Cemetery
---
The 1852 Bethany Associate Reformed Presbyterian Church and cemetery were in the center of the fighting on June 10, 1864. After the defeat, 96 Confederate dead were buried in a mass grave at the northern edge of the cemetery. Various organizations and individuals have maintained and improved the site, most recently in 2015.
Brices Cross Roads National Battlefield
---
The one-acre Brices Cross Roads National Battlefield site is located adjacent to the intersection. The property features a monument honoring Union and Confederate forces and two cannons.
Granite Markers
---
A series of granite markers interpret key sites on the battlefield. The pictured marker honors the "supreme effort" of General Sturgis in his futile battle.
Tishomingo Creek Bridge
---
A slight detour from the scenic byway route is required to visit the site of the Tishomingo Creek Bridge. Retreating Union forces at this location created a bottleneck of horses, wagons, and cannons in their efforts to cross the narrow span.
Heavy rain had raised the water level of the creek, and some soldiers attempting to swim across the raging waters were swept away.
In 1953, local residents found human remains, along with a pocket watch, rusty canteen, and rifle. The bones were interred at Bethany Cemetery.
Brices Crossroads Battlefield Overlook
---
A loop pullover and parking area adjacent to the bridge provides a panoramic view of the battlefield.
Today's pastoral landscape belies the carnage and destruction of Brices Crossroads on June 10, 1864.
---
Heritage Trails of Tupelo
---
Map Credit: Tupelo CVB
The Heritage Trails of Tupelo itinerary collection includes a Civil War Trail, a Civil Rights and African American Heritage Trail, and a Chickasaw Trail. Surprisingly, the Tupelo National Battlefield is not included in the Civil War route. It may have something to do with the associated historical markers along the trail.
The Heritage Trails map can be downloaded by clicking on the image above. However, a pocketed tri-fold brochure printed on card stock and containing individual cards for each trail is available from the Tupelo Visitor Center. While you are there, you might want to visit the Mississippi Hills National Heritage Area exhibit center across the street. It is also a National Parks Passport cancellation stamp station.
---
The Battle of Tupelo
---
The Battle of Tupelo, also known as the Engagement at Harrisburg, was considered a Union win, but not an overwhelming victory.
At the time, Harrisburg was a village at a location now situated inside Tupelo city limits.
In a continuing effort to keep rail supply lines open during the summer of 1864, Sherman ordered Federal troops under the command of Major-General Andrew J. Smith back into Mississippi saying, "that devil Forrest must be hunted down and killed if it costs ten thousand lives and bankrupts the federal treasury."
On July 5, Smith's Right Wing, 16th Army Corps with 13,000 infantry and 3,000 cavalry of entered Northern Mississippi, marching in a column nearly 15 miles long.
Expecting the inevitable, Forrest, along with Major-General Stephen D. Lee, ordered reinforcements, growing their troops to 7,000 cavalry and 2,100 infantry.
Map Credit: National Park Service
Smith advanced into Tupelo, and on July 14, Forrest and Lee led several unsuccessful charges against the column. But as food and supplies dwindled, Smith made the decision to move his troops back toward Memphis.
The final engagement of the battle was on a ridge north of town near the Union campsite at Old Town Creek on the afternoon of July 15. Union forces held their line against the final Confederate attack, forcing them to retreat to Harrisburg.
Although Smith's mission to kill Forrest failed, the Confederate general was severely wounded in the final engagement, and his effectiveness in battle would never be the same.
Tupelo National Battlefield
---
The Tupelo Battlefield is a one-acre site in town. Like Brices Crossroads, Tupelo also has a monument to the fighting men of both armies.
The national battlefields are open sunrise to sunset year round, but there are no visitor facilities on site.
Our afternoon in Tupelo continued with a visit to the Elvis Presley Birthplace.
The next morning we we would hop back on the parkway for a 3-hour drive south to tour two new Mississippi Museums in Jackson.
---
Dining and Lodging
---
Tupelo has many excellent dining options, and we were fortunate to enjoy two of them during our visit.
Neon Pig
---
For lunch, we stopped by the Neon Pig Cafe. This hometown sandwich join is also a butcher shop specializing in fresh, locally-sourced meats.
The Neon Pig's greatest distinction is earning the 2015 title of "Best Burger in America" from Thrillist.com. The Smash Burger features a house grind of bacon, filet, ribeye, sirloin, and New York strip, served with cheddar cheese, quick pickles, pickled onion, hoisin, and Mississippi comeback sauce, on a ciabatta bun.
Fairpark Grill
---
At the end of a fun-packed Tupelo afternoon, we headed to the Fairpark Grill for dinner.
Trying to keep it light, I ordered the Chicken Pesto Pasta Salad, made with chicken breast, romaine, farfalle pasta, sun-dried tomatoes, green onion, croutons, parmesan, and toasted pine nuts tossed in a balsamic-infused pesto vinaigrette. It was delicious!
Another member of our dinner party ordered Baja Fish Tacos, topped with fresh pico, chipotle dressing, and served with cheese-topped nachos.
Holiday Inn & Suites
---
Our local accommodations were at the Holiday Inn & Suites Tupelo North, conveniently located near I-22, US-45, and the Natchez Trace Parkway.
Click here to book your stay at Holiday Inn & Suites Tupelo North on TripAdvisor!
Click here for more Tupelo lodging options on TripAdvisor!
---
Map It!
---
---
A Southern Mississippi Road Trip Series
---
Our 6-part series A Southern Mississippi Road Trip offers a great overview of other fine destinations in my favorite roadtripping state.
Part 1: How My Books Landed in the de Grummond Collection at USM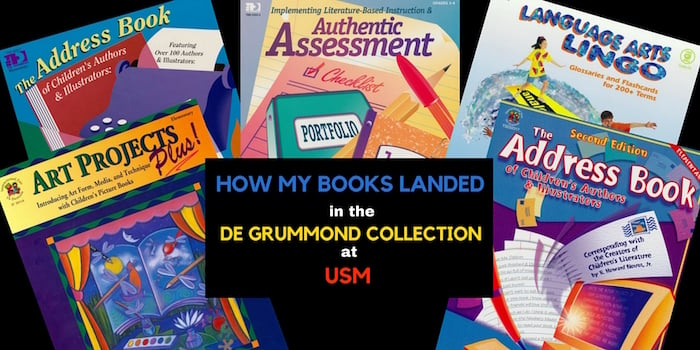 Part 2: Visit Historical Natchez, Mississippi
Part 3: Mississippi Backroads Between Natchez & Vicksburg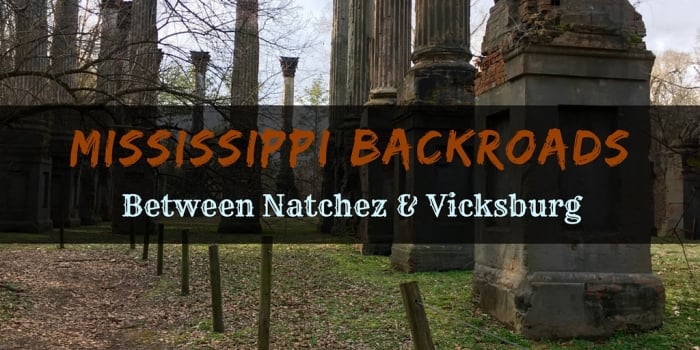 Part 4: How to Spend 36 Hours in Vicksburg, Mississippi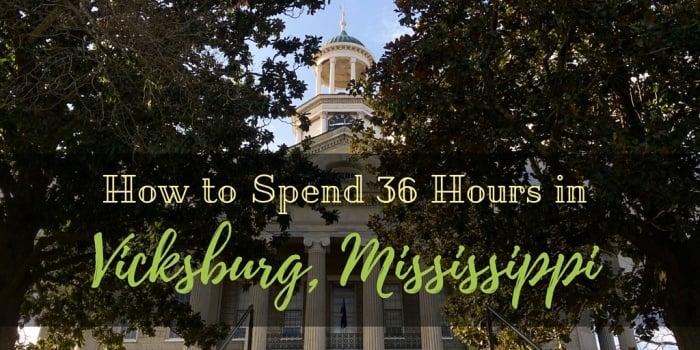 Part 5: The Best Way to Visit Vicksburg National Military Park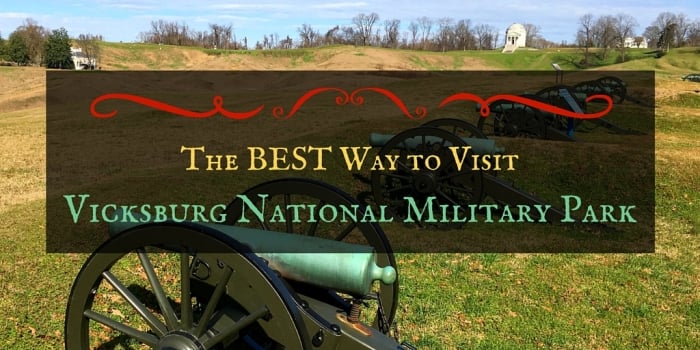 Part 6: Civil Rights and Literary Driving Tours in Jackson, Mississippi
Bonus: The Haunting Town of Rodney, Mississippi
---
We Would Love to Hear From You
---
We enjoy dialogue with our readers, especially when they share off-the-beaten-path destinations and useful travel tips. Have you ever visited Tupelo, Mississippi? If so, we would love to hear about your experience. We invite you to leave your comments and questions below, and we always respond!
---
Pin this Post!
---