(a

9

minute read)
---
Explore museums, visit historical homes, tour a military park, enjoy fine dining, and listen to the Blues, when you spend 36 Hours in Vicksburg, Mississippi.
---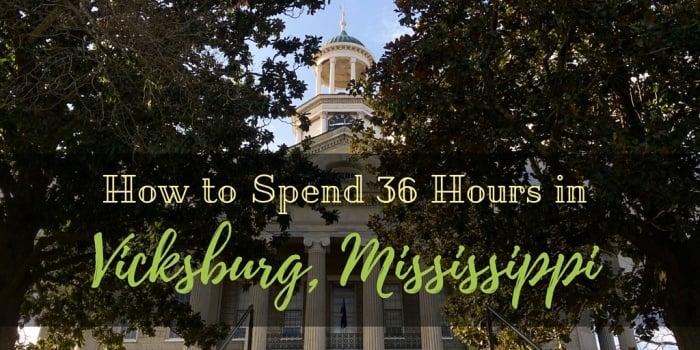 This post is the fourth installment of a 6-part Mississippi Road Trip series. The first segment entitled How My Books Landed in the de Grummond Collection at USM details the backstory of my drive from Central Florida to Hattiesburg. On the second leg of my journey I traveled to Historical Natchez, Mississippi, where I toured four of this city's grand antebellum homes. Part 3 is the story of my drive on the Mississippi Backroads Between Natchez and Vicksburg where I visited a ghost town, walked the cinematic Windsor Ruins, and ate the worlds's best fried chicken. While still in town, I learned The Best Way to Visit Vicksburg National Military Park. And finally, I visited highlights from several Civil Rights and Literary Driving Tours in Jackson, Mississippi.
Before nightfall, the Mississippi backroads would lead me north to the city of Vicksburg, situated high on a bluff at the confluence of the Yazoo and Mississippi Rivers. My good friends at Visit Vicksburg had designed the perfect 36-hour itinerary to show me their city's historical and cultural highlights, and it was my honor to be their guest.
This is how you spend 36 hours in Vicksburg, Mississippi!
---
The Bazsinsky House
---
I checked in at the Bazsinsky House, the B&B that would be my home base for the next two nights. Dating to the 1840s, this historical house is not only a comfortable home-away-from-home, but an eclectic gallery blending the best of antique decor and modern art. During my stay, innkeeper Andrew Dawson proved to be an accommodating host and breakfast chef, as well as a resident concierge for me, networking with his contacts all over the city of Vicksburg.
The Bazsinsky House Gallery
---
---
Vicksburg Nightlife
---
My first evening in Vicksburg started with drinks and appetizers at 10 South Rooftop Bar & Grill, which offers an expansive view of the downtown area. As fate would have it, a thunderstorm blew in, and management had to lower protective covers around the perimeter of the bar. Even so, as a lover of wind and rain, the inclement weather did not hinder my enjoyment; it just enhanced the ambience and adventure.
Dinner took us to Rusty's Riverfront Grill, an award-winning steak and seafood eatery, located four blocks down Washington Street. I enjoyed the seafood pasta, served up in a generous helping.

Because it was a Tuesday night, an evening of the Blues at LD's Kitchen, a local riverfront restaurant and juke joint, was up next on the itinerary. Unfortunately, the live music at this stop on the Mississippi Blues Trail had been canceled due to the evening's bad weather. But all is well, that ends well. It had been a rewarding day packed with history, culture, and good food. The 4-poster bed at the Bazsinsky House would be a welcome sight.
---
---
Without question, the Vicksburg National Military Park is Vicksburg's most prominent attraction, as well it should be. In addition to the historic battlefield, the park is also home to the U.S.S. Cairo Gunboat and the Vicksburg National Cemetery. It should come as no surprise that, as an amateur history buff and an obsessive collector of National Parks Passport stamps, Vicksburg NMP had been on my bucket list for years. When it finally happened, my tour of the park was an experience so impressive that it deserved a post of its own. Don't miss Part 5 of our Mississippi Road Trip series, The Best Way to Visit Vicksburg National Military Park!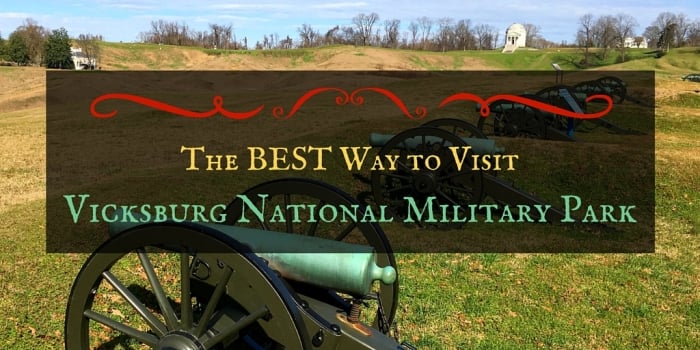 ---
Walnut Hills Restaurant
---
We finished the morning tour of Vicksburg National Military Park just before lunch and headed to Walnut Hills Restaurant. I had heard rumors about their Round Table, where the food is served boarding house-style on a revolving lazy Susan, but ultimately I decided I was not that hungry and settled for a Blue Plate special of fried chicken, yellow squash, creamed corn, cole slaw, and sweet iced tea. Alas, there was no room in my belly for the peanut butter cake in the refrigerated display case, but I'm counting on it for my next visit.
After lunch, it was time to head down to the river. And suddenly, there it was, the Mighty Mississippi! The 180° panoramic view from the overlook was awe-inspiring, and I could see the state of Louisiana on the other side.
---
Lower Mississippi River Museum
---
From there we headed up to the Lower Mississippi River Museum. This historical and academic repository, run entirely by volunteers, impressed me far beyond what I expected. The interactive multimedia exhibits in the main building, including a 1,515 gallon aquarium, were Smithsonian in quality.
But my favorite part of the visit was exploring the M/V Mississippi IV, a decommissioned ambassador for the Mississippi River Commission. Stepping onboard this ship was a step into the 1960s. I found this flawlessly-staged vessel to be a time capsule of what it must have been like to live and work aboard a US Army Corps of Engineers workboat five decades ago. My inner child somehow awakened during this experience, and I could have stayed and played for hours.
Museum Hours: Wednesday-Saturday 9:00 AM-4:00 PM
Admission: Free
---
Old Court House Museum
---
Soon it was time to journey even deeper into the past, and we headed a couple of blocks up Jackson St. to the Old Court House Museum. Situated on one of the highest points in the city, this grand structure built by the hands of skilled slaves reached completion in 1860, just one year before the advent of the Civil War.
Run by the Vicksburg and Warren County Historical Society, the Old Court House Museum is a microcosm of Vicksburg's rich history. Curator and museum director, George "Bubba" Bolm led us on a tour of the building and its rustic collection of historical artifacts. Especially memorable to me as an amateur history buff was the sight of soldier graffiti scratched into the porch, envisioning the raising of the Stars & Stripes from the clock tower on July 4, 1863, and the realization that Jefferson Davis, Ulysses S. Grant, Booker T. Washington, and other historical figures had walked these ancient grounds. Vicksburg's Old Court House Museum does not just hold history, it IS history!
Hours: Monday-Saturday 8:30 AM-4:30 PM, Sunday 1:30 PM-4:30 PM
Admission: Adults $5, Seniors 65+ $4.50, Students grades 1-12 $3
Note: You can read about my visit to Jefferson Davis's capture site in the article 5 Boredom-Busting I-75 Exits in South Georgia.
---
McRaven Tour Home
---
When it comes to antebellum homes, Vicksburg pales in relation to Natchez, but then Vicksburg endured a 47-day Union siege, while Natchez surrendered virtually unscathed. Still, there are several fine mansions that survived the conflict and are now B&Bs or tour homes.
Daylight was waning, but there was one more stop before we called it a day. The McRaven Tour Home is known as "Mississippi's Most Haunted House." Although I believe in the spiritual world and orbs have appeared in some of my photos, for me, the jury is still out on paranormal activity. But if there ever were a house to qualify as haunted, it would be the McRaven with its checkered history of murder, deathbeds, and eccentric inhabitants.
The McRaven, an add-on home from three architectural periods: Frontier (1797), Empire (1836), and Greek Revival (1849), is a literal walk through Vicksburg's history. Our tour guide entertained us not only with the story of the McRaven home and its previous owners, but with anecdotes and historical tidbits, as well. I was most taken with the oldest part of the house with its crumbling plaster, gauze curtains, and French pane windows. No matter your interest, history or haunted, the McRaven Home has a tour you will enjoy!
History Tour Hours: 10:00 AM-4:00 PM daily, 1:00-5:00 P.M. on Sundays
History Tour Admission : Adults $15, Students (ages 6-18) $10, Children under 6 free
Haunted Tour Hours: 7:00 PM & 8:30 PM Friday-Sunday
Haunted Tour Admission: $25
On my final night in Vicksburg, I enjoyed a dinner of savory chicken picatta with lemon butter and capers on a bed of angel hair pasta at the ROCA Restaurant & Bar. The evening was made even more enjoyable with Ben Shaw's live interpretations of classic American tunes.
And then suddenly, I was ready to hit the sack!
I would drive Confederate Avenue through Vicksburg National Military Park the following morning, and it would be the perfect ending of my 36 hours in Vicksburg, Mississippi.
The next stop would be Jackson, the final destination on my Mississippi Road Trip.
---
Map It!
---
---
We Would Love to Hear From You
---
Jerry and I enjoy dialogue with our readers, especially when they share travel tips for historical American cities. Have you ever visited Vicksburg, Mississippi? If so, we would love to hear about your experience. We invite you to leave your comments and questions below, and we always respond!
---
Pin this Post!
---
---
A Southern Mississippi Road Trip Series
---
Part 1: How My Books Landed in the de Grummond Collection at USM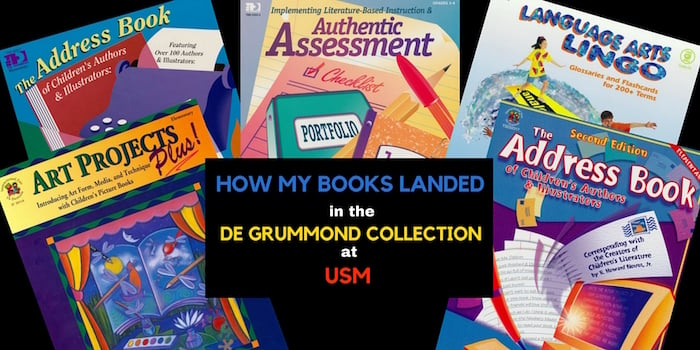 Part 2: Visit Historical Natchez, Mississippi
Part 3: Mississippi Backroads Between Natchez & Vicksburg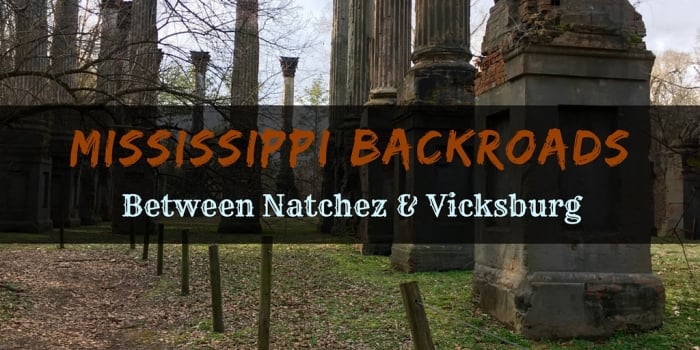 Part 5: The Best Way to Visit Vicksburg National Military Park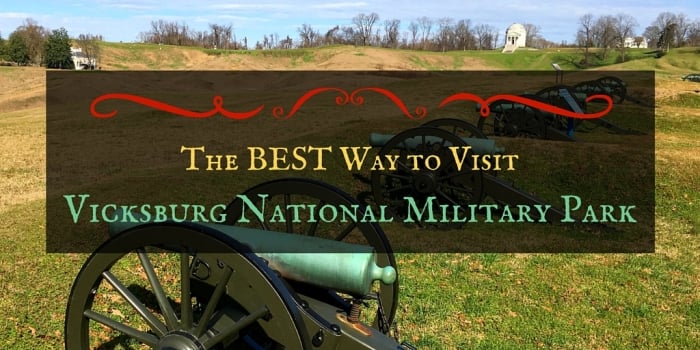 Part 6: Civil Rights and Literary Driving Tours in Jackson, Mississippi
Bonus: The Haunting Town of Rodney, Mississippi