(a

14

minute read)
---
Explore the Forrest County Courthouse, the Sixth Street Museum District, the 1964 Freedom Summer Trail, and more memorable African American heritage sites in Hattiesburg MS.
---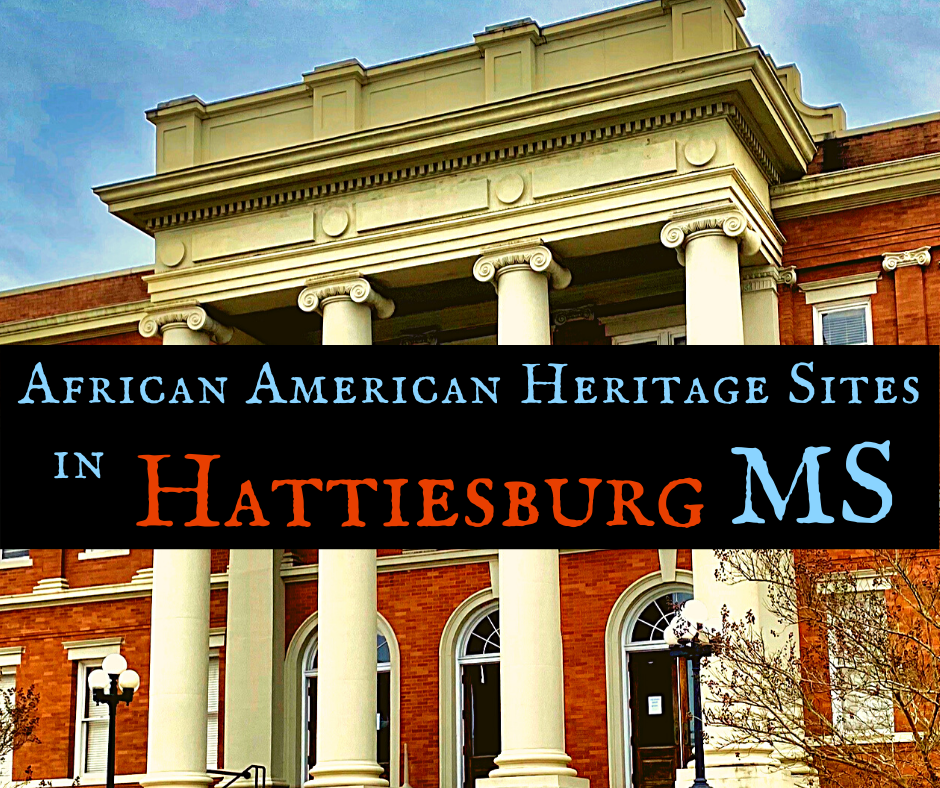 I was a guest of Visit Hattiesburg, but all thoughts and opinions are my own. This post may contain affiliate links. Please refer to our our Disclosure/Disclaimer page for more information.
I love roadtripping Mississippi!
I have driven the backroads, cruised the Gulf Coast, roamed the Delta, walked the battlefields at Vicksburg, visited the birthplace of Elvis in Tupelo, paid homage at Civil Rights sites in Jackson, and toured antebellum homes in Natchez.
And I have haunted the ghost town of Rodney . . . .
---
African American Heritage Sites in Hattiesburg MS
---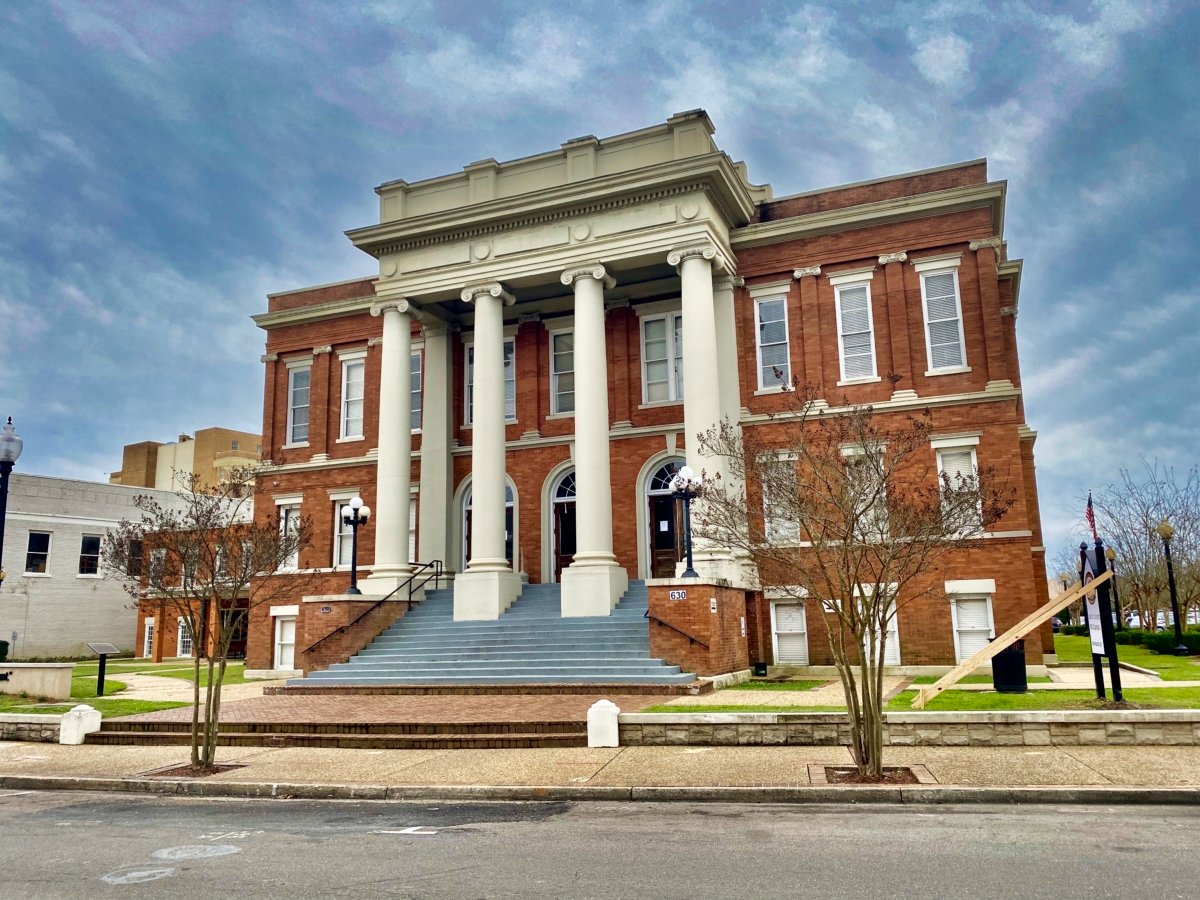 The first time I traveled to Hattiesburg, I was on a mission to deliver twelve boxes of my author manuscripts and research to the de Grummond Children's Literature Collection at the University of Southern Mississippi.
My itinerary demanded that I be in Natchez the following day, so there was no time to experience the Hub City on that visit.
Upon my return, to deliver even more books and papers to the collection, I allowed myself time to explore African American heritage sites around town.
Like other cities across Mississippi, Hattiesburg has a complicated history.
There has been institutionalized racism, and discrimination, and voter suppression.
This is perhaps best evidenced by a startling fact: Prior to 1964, not one black person in all of Forrest County was registered to vote.
But that was then . . . .
On my second trip to Hattiesburg, I discovered a city that is not only embracing its past, but taking steps to preserve its rich history, and moving toward even greater diversity and inclusivity.
These changes have come about as a result of strong community leadership.
But that's not all . . . .
According to Benjamin Morris, author of Hattiesburg, Mississippi: A History of the Hub City, the presence of progressive universities, a military training post, and an active arts scene have helped promote acceptance and build community in Hattiesburg.
Forrest County Courthouse
---
The Forrest County Courthouse was one of the first stops on my Hattiesburg itinerary, and it perhaps best illustrates the complications and contradictions that exist in a town at the intersection of past, present, and future.
In 1907, Hattiesburg became part of the newly-formed Forrest County, named for Confederate General and first Grand Wizard of the Ku Klux Klan, Nathan Bedford Forrest.
The following year construction on the new courthouse was completed. Two years after that, the Hattiesburg chapter of the United Daughters of the Confederacy sponsored construction of an onsite monument dedicated to the memory of men and women of the Confederacy (1861-1865).
In 1894, the Mississippi legislature voted to use the Confederate battle flag as the canton for the state flag.
Today, Mississippi is the only southern state to incorporate the emblem in its state flag, even though many cities, counties, and all eight public universities refuse to fly the state flag until the design is removed.
A print portrait of Nathan Bedford Forrest hangs in the courthouse main hallway. Although it has mysteriously disappeared and reappeared on more than one occasion, it was there on the day of my visit.
There was also a sign pointing to the voter registration office where eligible residents of any race may freely register to vote, thanks to the efforts of Hattiesburg's freedom fighters in 1964.
Vernon Dahmer Memorial
---
Vernon F. Dahmer was a local businessman, president of the Forrest County Chapter of the NAACP, and a leader of voter registration drives.
In the early morning hours of January 10, 1966, the Dahmer family awoke to the sound of a shotgun blast as White Knights of the Ku Klux Klan firebombed their home and grocery store. Dahmer returned fire, allowing his wife and children to escape the blaze. He died later that day from smoke inhalation and burns.
On December 3, 2019, a statue of Vernon Dahmer commissioned by the Forrest County Board of Supervisors was installed on the front lawn of the courthouse, directly opposite the Confederate monument. Dahmer's widow, Mrs. Ellie Dahmer and four of his children were present at the dedication and unveiling ceremony.
Dave Tell, University of Kansas professor and author of Remembering Emmett Till (2019), described the memorial setting this way:
"The statue is in front of the Forrest County Courthouse. Just as he did in life, Vernon is once again facing the courthouse steps without fear. I love that he is also facing the massive confederate statue and, just inside the front doors, the still-hanging portrait of Nathan Bedford Forrest. I like to think that he is staring down the old icons of the confederacy."
Several weeks after the memorial installation, Mrs. Dahmer told Professor Tell that she is "finally proud to be a Mississippian."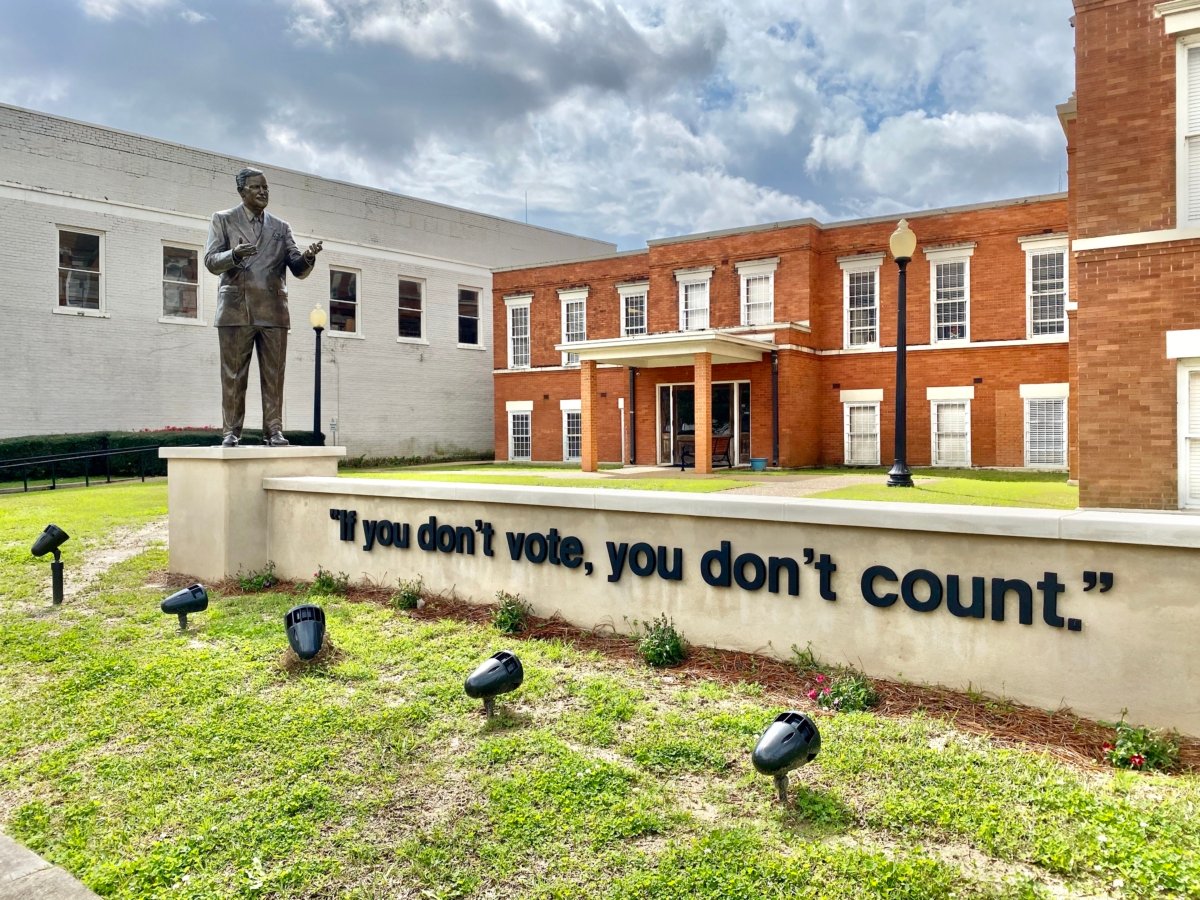 Dahmer's memorial message rings as true today as it did in the turbulent 1960s.
"If you don't vote, you don't count."
---
Hattiesburg Station
---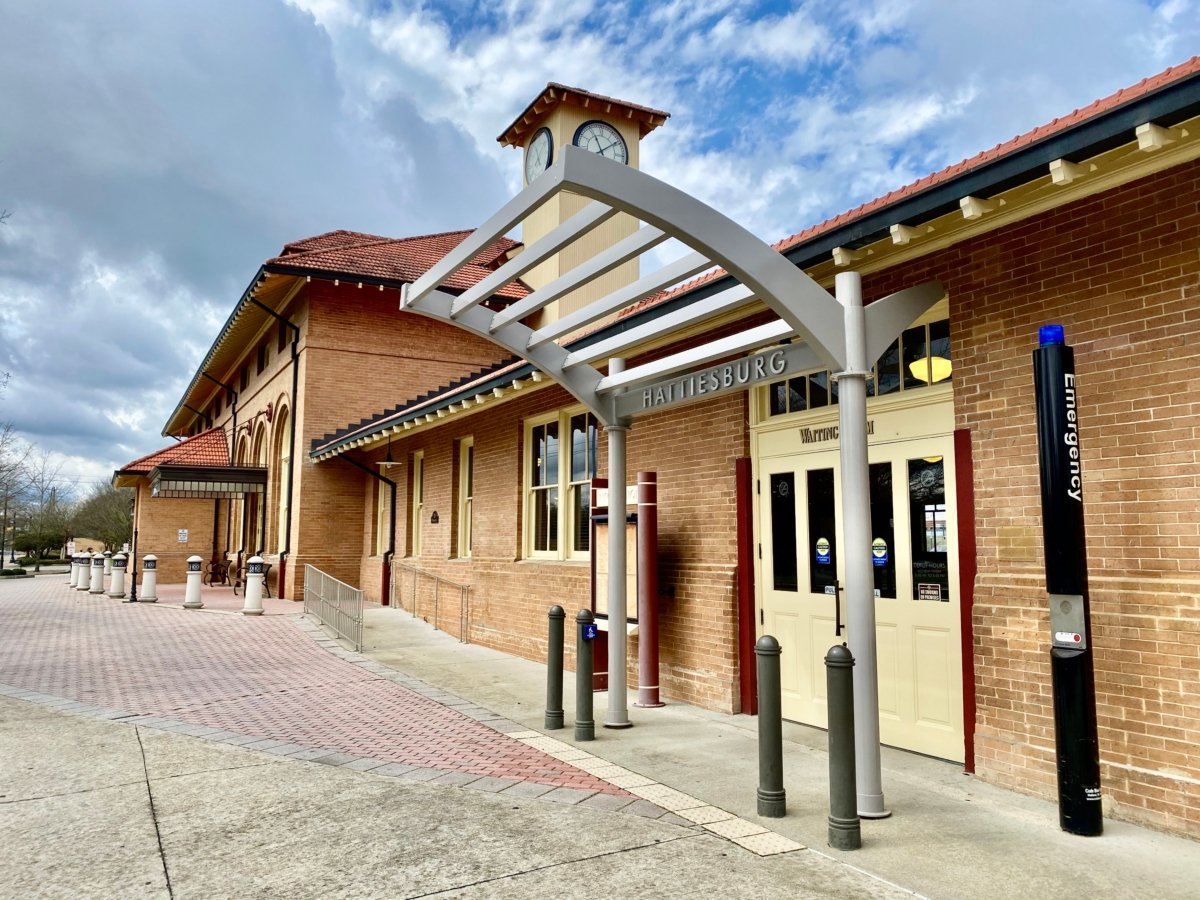 A bit of Hattiesburg history before we explore the African American heritage sites . . . .
Hattiesburg's nickname "The Hub City" was derived from its location at the intersection of several rail lines.
In 2007,the 1910 depot was thoroughly renovated to also accommodate bus and taxi service. The station's Grand Hall serves as an event space for art exhibits and social functions.
The Amtrak Crescent offers daily service between New York and New Orleans with 33 stops long the route, including Hattiesburg Station.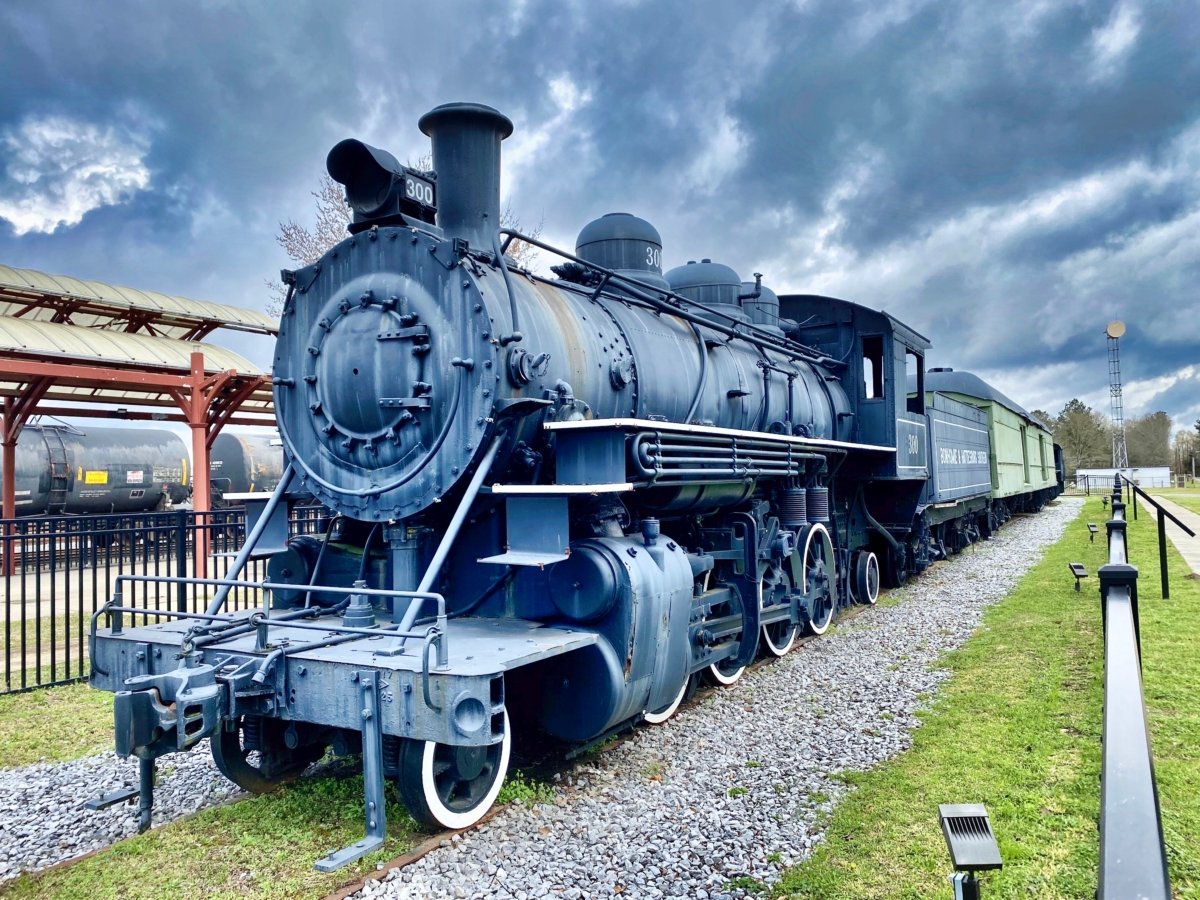 Vintage railcars displayed on the station grounds include timber magnate and railroad tycoon W. S. F. Tatum's 1925 Bonhomie & Hattiesburg Southern Locomotive #300. The ancient steam engine hauled freight between Hattiesburg and Beaumont until it was retired in 1960.
---
Sixth Street Museum District
---
Like most Southern cities before the Civil Rights Movement, Hattiesburg was fully segregated. The majority of black residents lived, worked, and worshiped within the Mobile Street District.
In his book Hattiesburg: An American City in Black and White (2019), historian William Sturkey writes:
" . . . the black downtown was home to more than 720 black residences and over 50 black businesses highlighted by a variety of grocery stores, butchers, tailors, barbers, cobblers, boarding houses, and cleaners. By 1925, the black downtown also included a black dentist, a black jeweler, a black life insurance company, and a black funeral home."
Today, Hattiesburg's African American heritage is preserved and celebrated along the Sixth Street Museum District. The project, managed by the Hattiesburg Convention Commission, is situated just west of the Mobile Street intersection.
African American Military History Museum
---
The African American Military History Museum, the district's key attraction, opened in 2009, at the former East Sixth Street USO building.
Hattiesburg's historic USO Club opened in 1942 as a recreation facility and home-away-from-home for thousands of black servicemen and women who trained at Camp Shelby in the years before the US military was integrated.
The venue hosted countless performances by bands, orchestras, and vocalists, as well as dances, weddings, and other events.
Although they were consistently denied the very freedoms they fought for, African Americans soldiers have always defended their country.
Upon reading the quote at the museum entry, I was instantly reminded of Crispus Attucks, a black man who became the first casualty of the American Revolution, when two British bullets struck him in the chest on March 5, 1770.
Interactive multi-media exhibits at the African American Military History Museum are of Smithsonian quality.
This museum is more than a collection of artifacts. The guest experience is driven by powerful stories of courageous men and women who broke barriers and dedicated their lives in the service of their country.
You may have heard of Buffalo Soldiers, but have you heard of Cathay Williams, a former slave who changed her name to William Cathay and enlisted as a man for greater opportunities during westward expansion?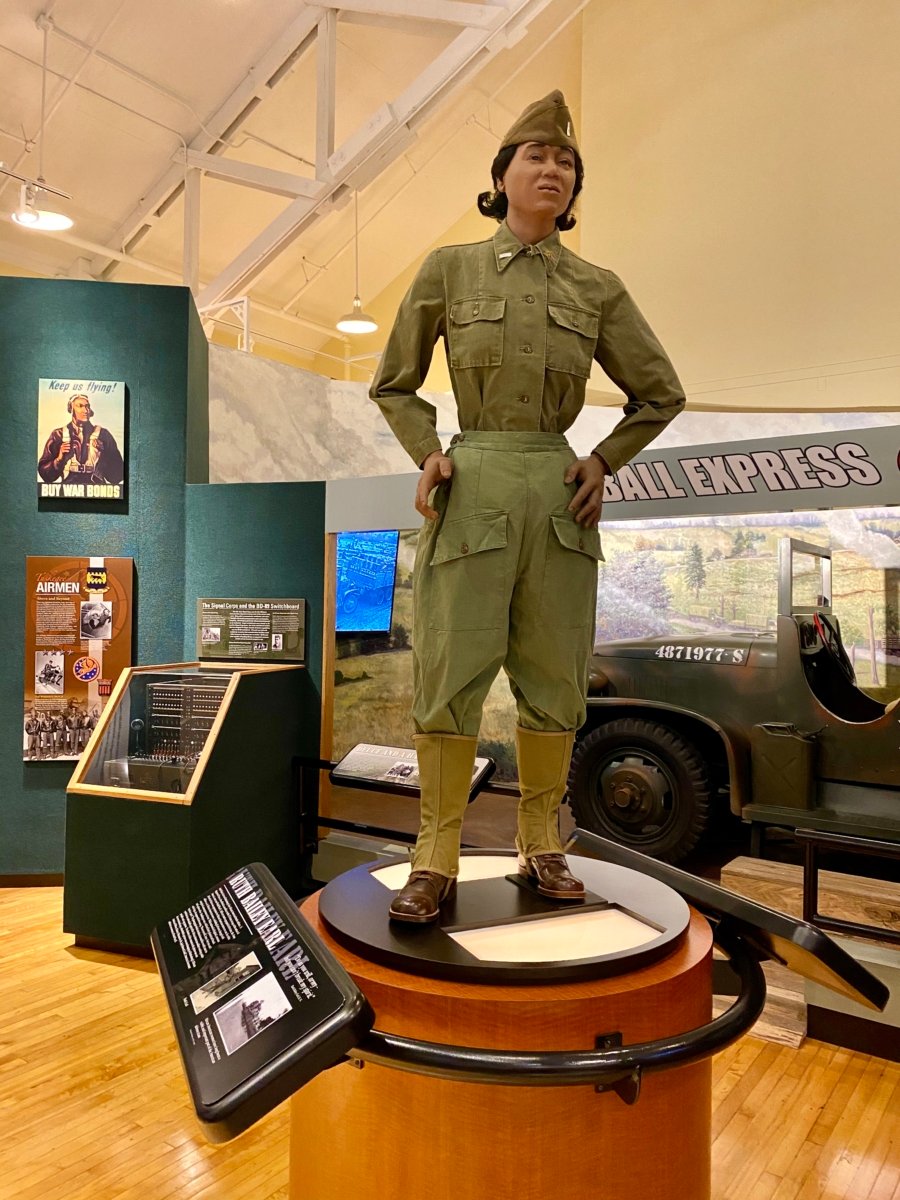 Hattiesburg native and registered nurse Ruth Bailey Earl enlisted as an officer in the U.S. Army in 1941. Black nurses were not allowed to care for white soldiers at the time, so she was assigned to care for German POWs. Earl's trademark stance copied from a vintage photo is incorporated in the museum's logo.
The U.S. Navy's first black aviator was Hattiesburg native Jesse L. Brown, who fulfilled his lifelong dream, piloting a Vought F4U-4 Corsair assigned to the USS Wright and USS Leyte aircraft carriers during the Korean War.
The heroic story of Brown and and his white squadron commander, Thomas J. Hudner Jr., is recounted in the book Devotion by Adam Makos.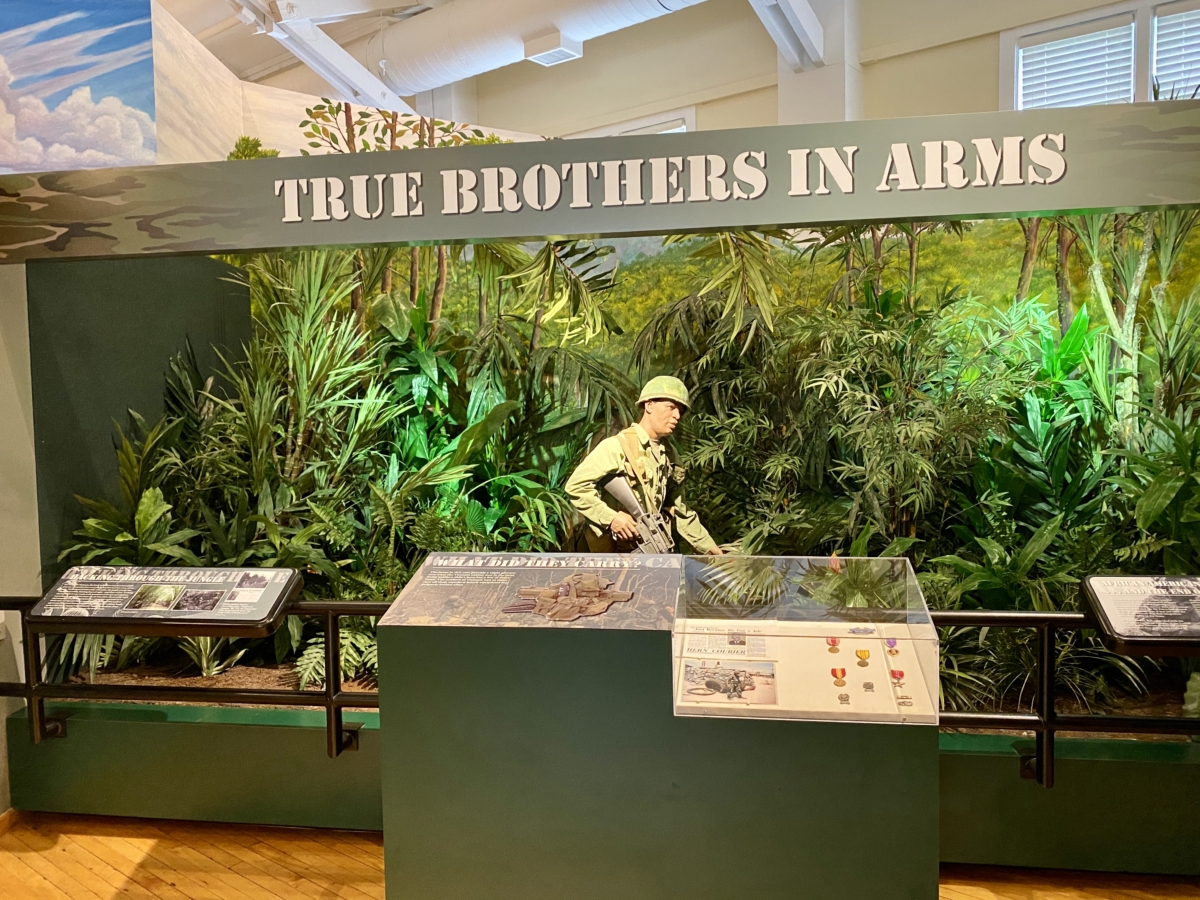 The war in Vietnam was the first major conflict with a racially integrated military. Black and white soldiers truly became brothers in arms who literally and figuratively carried each other.
Interpretive panels recount the accomplishments of notable African American military leaders such as Henry O. Flipper, Gen. Hazel W. Johnson-Brown, and Commander in Chief, President Barack Obama.
A Vietnam-era M60 tank and memorial garden are located on the museum grounds.
The museum is open Wednesday through Friday from 10:00 AM to 4:00 PM and Saturday from 12:00 PM to 4:00 PM. Admission is free, but donations are accepted and docent-led tours are available for a $1 per person fee.
While in Hattiesburg, do not miss the incredible Mississippi Armed Forces Museum at Camp Shelby, to experience even more military history and heroism.
Eureka School
---
The 1921 Eureka School on Sixth Street is one of the first brick schools built for black students in Mississippi.
In 1987, the school closed, but it has been completely renovated in recent years and is slated to become "an African American heritage and cultural museum and interpretive center for the Civil Rights Movement, particularly the activities of Freedom Summer 1964."
Oseola McCarty House
---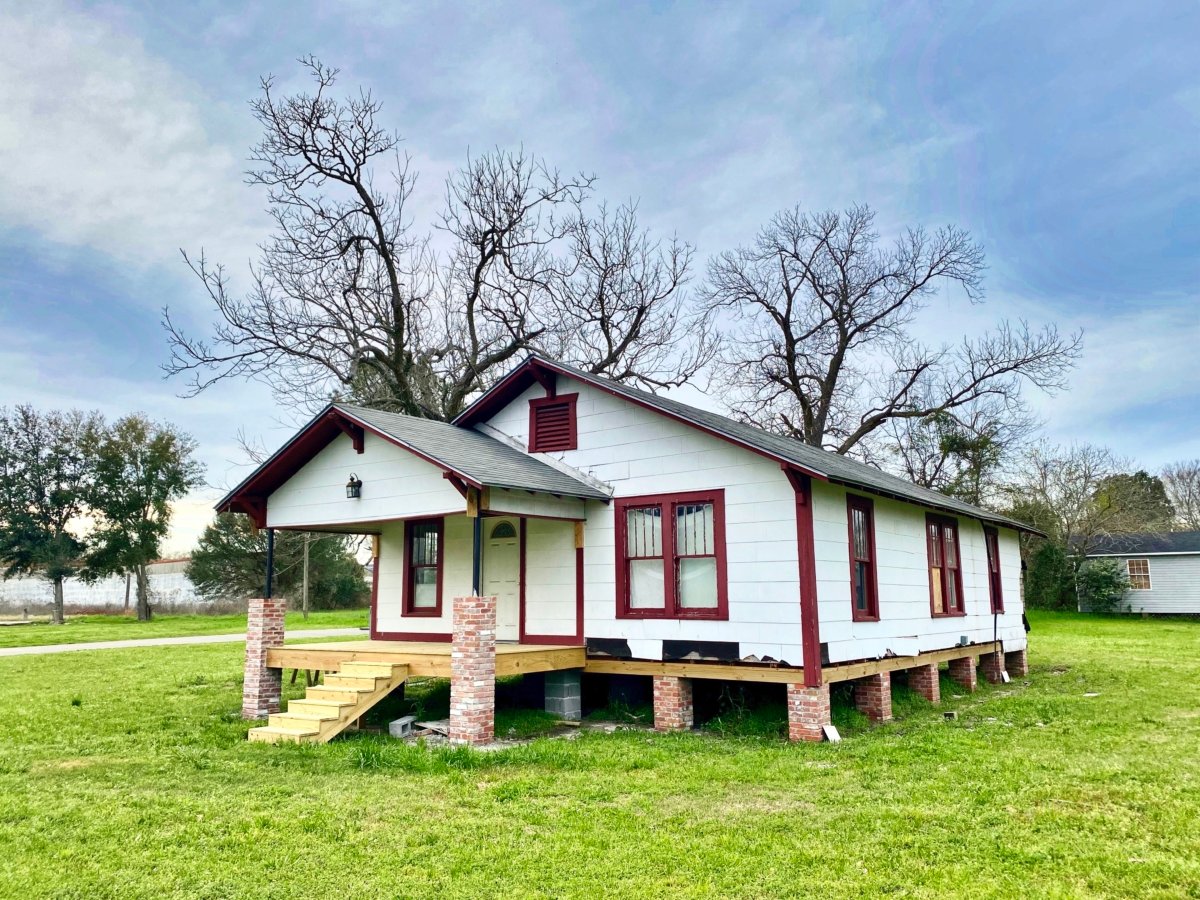 Relocated in 2019, the Oseola McCarty House is the newest addition to the Sixth Street Museum District.
Oseola McCarty was a humble Hattiesburg washerwoman who became a most unlikely philanthropist. By living a frugal life she accumulated wealth, and upon her death in 1999 she bequeathed $150,000 to the University of Southern Mississippi by creating a trust fund to provide scholarships for students in need of financial assistance.
The Oseola McCarty house is currently undergoing renovation to open as a museum.
Note: You can see Oseola McCarty Hall on the USM campus and also visit her gravesite at Hattiesburg's Highland Cemetery.
Smith Drug Company
---
On January 16, 2020, the Hattiesburg Convention Commission announced the purchase and planned restoration of the historic Smith Drug Company on Mobile Street as a museum.
The drugstore's soda fountain made it a popular spot during the 1950s and 60s, and the property owned by Dr. Hammond Smith played a valuable role in educating locals during the Civil Rights Movement.
---
1964 Freedom Summer Trail
---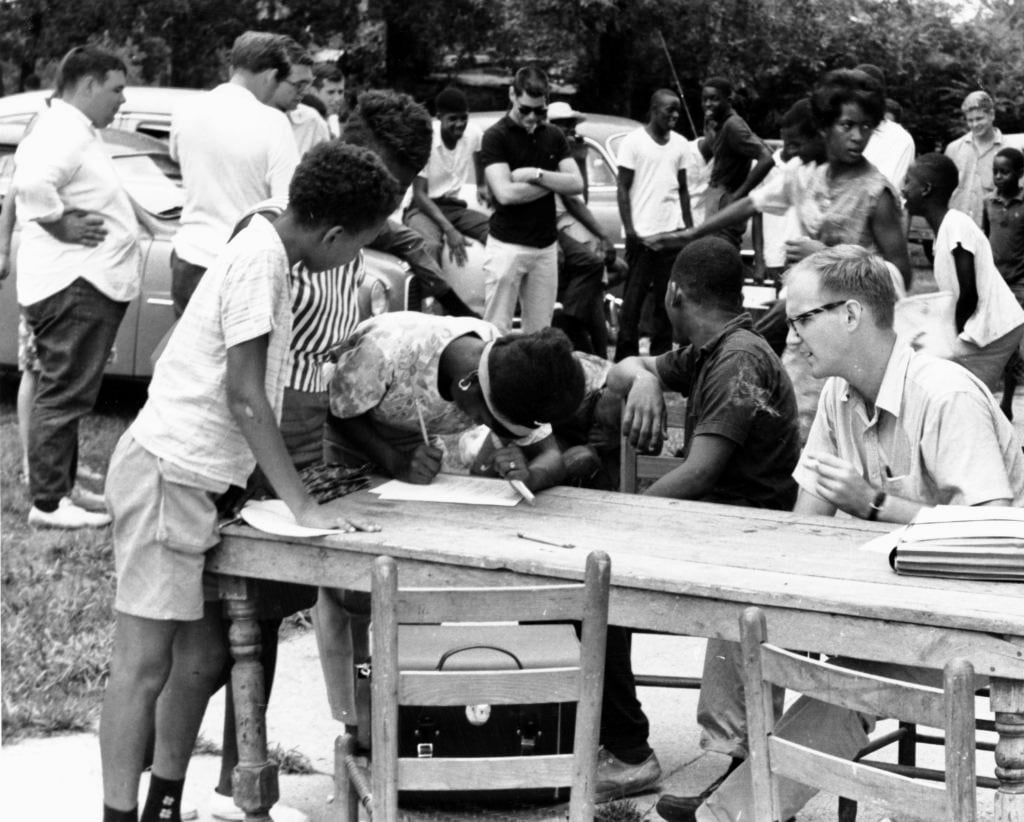 Photo Credit: 1964 Freedom Summer Trail/Visit Hattiesburg
Mississippi's Freedom Summer of 1964 was an organized voter registration drive to address the problem of disenfranchised African American citizens across the state.
More than 1,000 mostly-white, college-aged volunteers from out of state united with local black leaders and participants to implement a range of social programs and initiatives.
Hattiesburg was the largest Freedom Summer site, hosting more than 90 volunteers and 3,000 local participants.
Freedom Summer was a continuation of Freedom Day, January 22, 1964, when hundreds of black residents attempted to register to vote at the Forrest County Courthouse.
Bob Moses, John Lewis, Fannie Lou Hamer, Howard Zinn, and other Civil Rights leaders lent their support that day, and the peaceful demonstrations continued throughout the spring.
Map Credit: 1964 Freedom Summer Trail/Visit Hattiesburg
Visit Hattiesburg's 1964 Freedom Summer Trail is an audio driving tour to sixteen sites that commemorate the movement and honor the people who made it happen.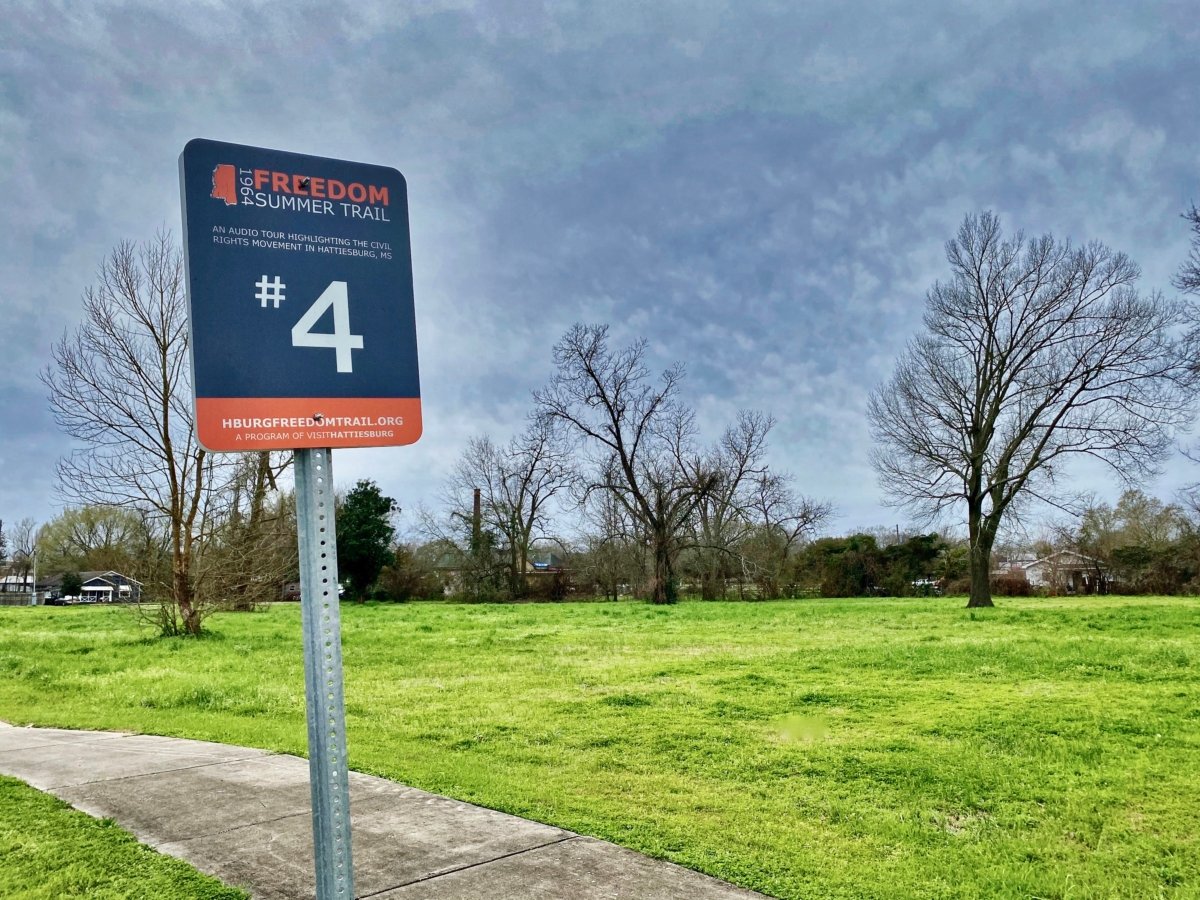 Each site is marked with a branded sign to identify locations.
Half of the designated tour sites are local churches where organizers established Freedom Schools, held mass meetings, and mobilized volunteers.
Many of the Freedom Schools released student-published newspapers.
Selected stories, poems, and articles from these publications have been compiled in William Sturkey's book To Write in the Light of Freedom (2016).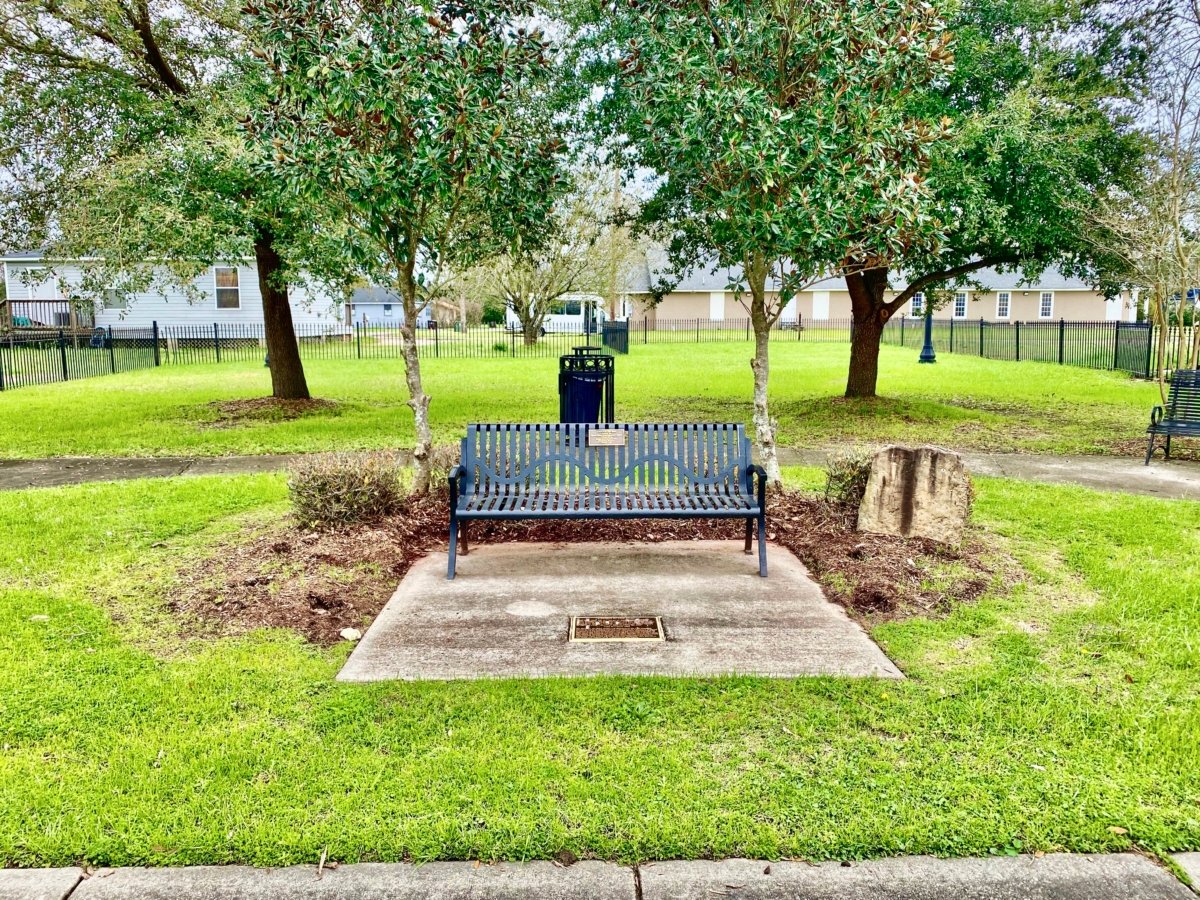 The Woods Guest House on Mobile Street (#5) provided accommodations for black guests, housed a Freedom Library, and provided offices for local organizers. The building burned in 1998, and today the site is a pocket park named for community leader J. B. Woods.
A Toni Morrison Society "Bench By the Road" memorial is located in the park.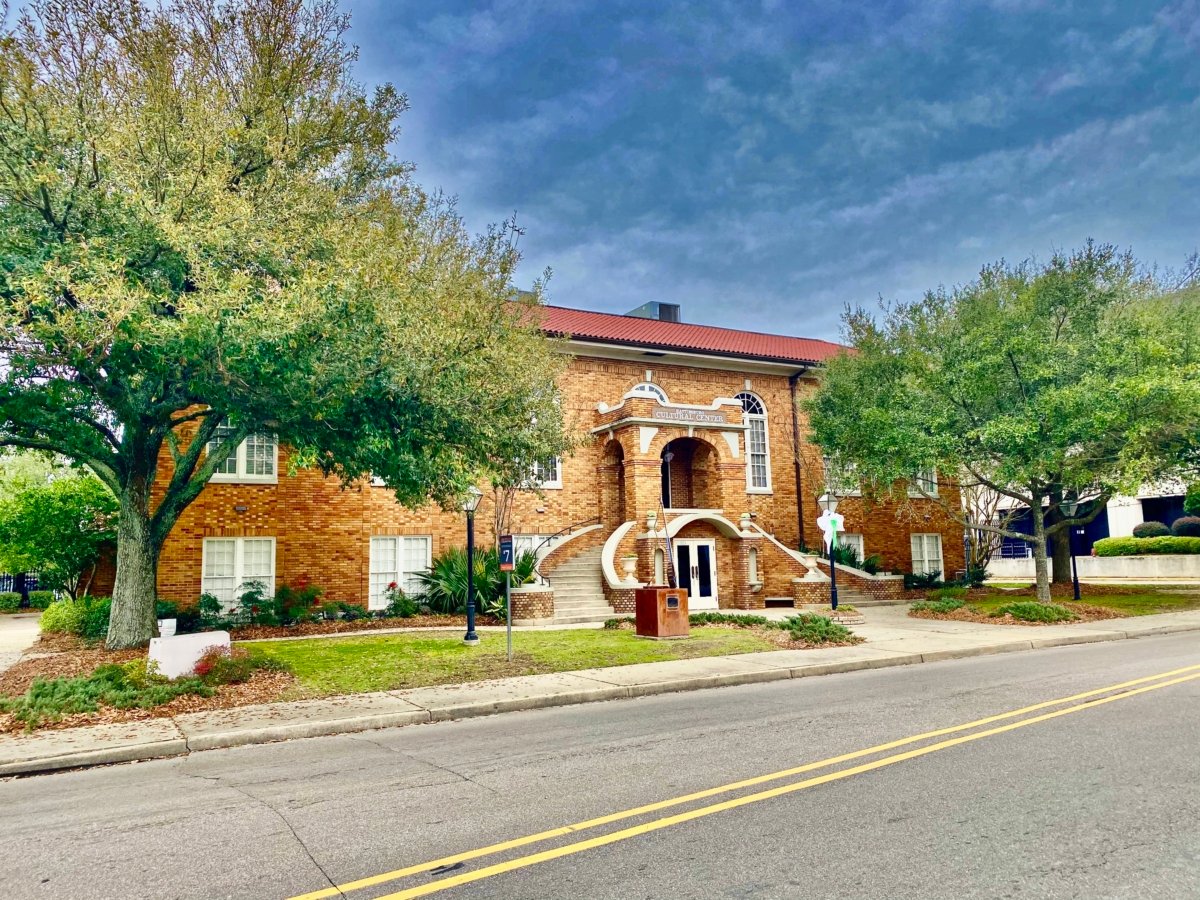 Although they were taxpayers, black citizens were forbidden to check out books or make use of services at the former Hattiesburg Public Library (#7), creating the need for Freedom Libraries.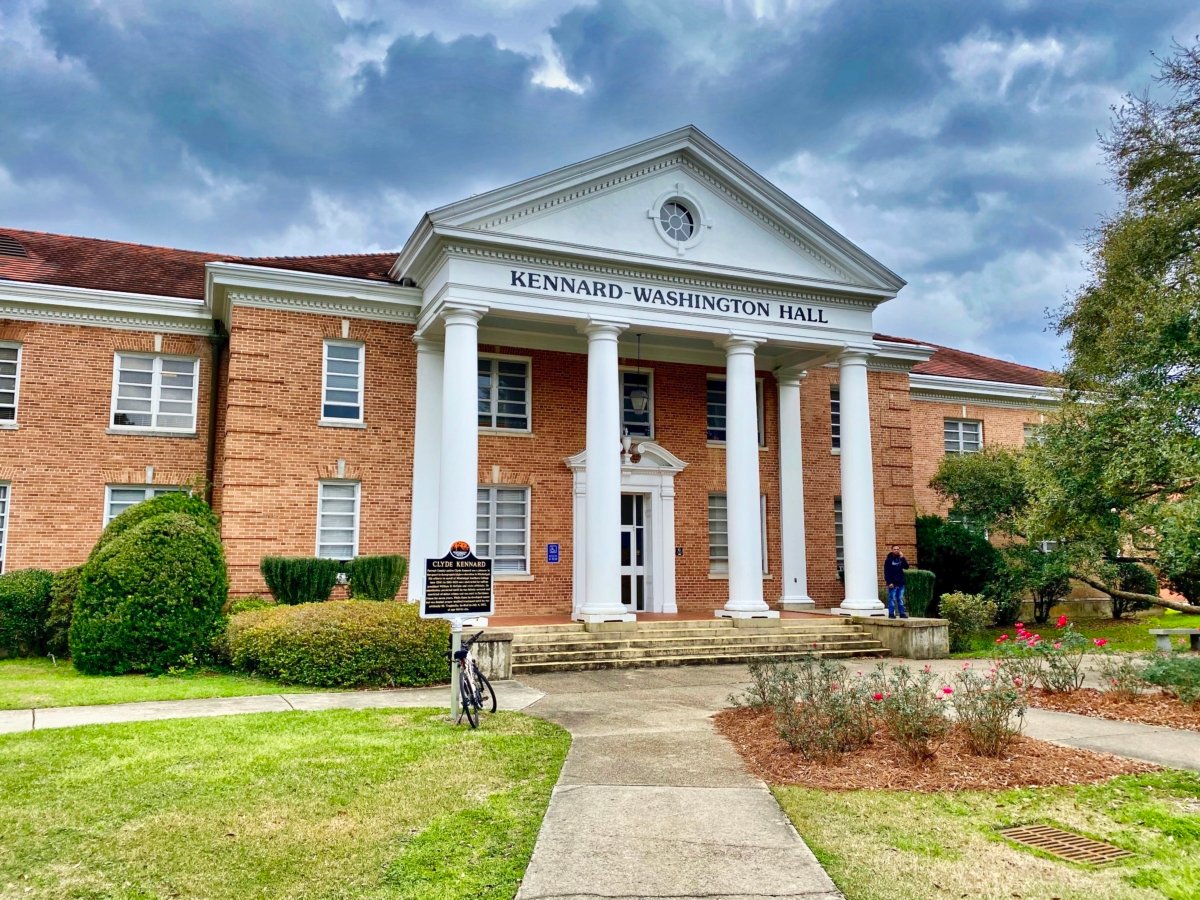 Kennard-Washington Hall (#16), located on the USM campus honors Hattiesburg native and decorated Korean War veteran Clyde Kennard, who was denied entry to the college by state officials in the 1950s. The building also recognizes Walter Washington, the first African American to earn a doctorate from the university.
This location is a site on the Mississippi Freedom Trail.
You can visit the 1964 Freedom Summer Trail website at (http://hburgfreedomtrail.org/) to access the audio tour and download the PDF brochure and map. Because the website is unsecured, we are unable to provide a direct hyperlink at this time.
---
Goodman, Chaney, and Schwerner Memorial
---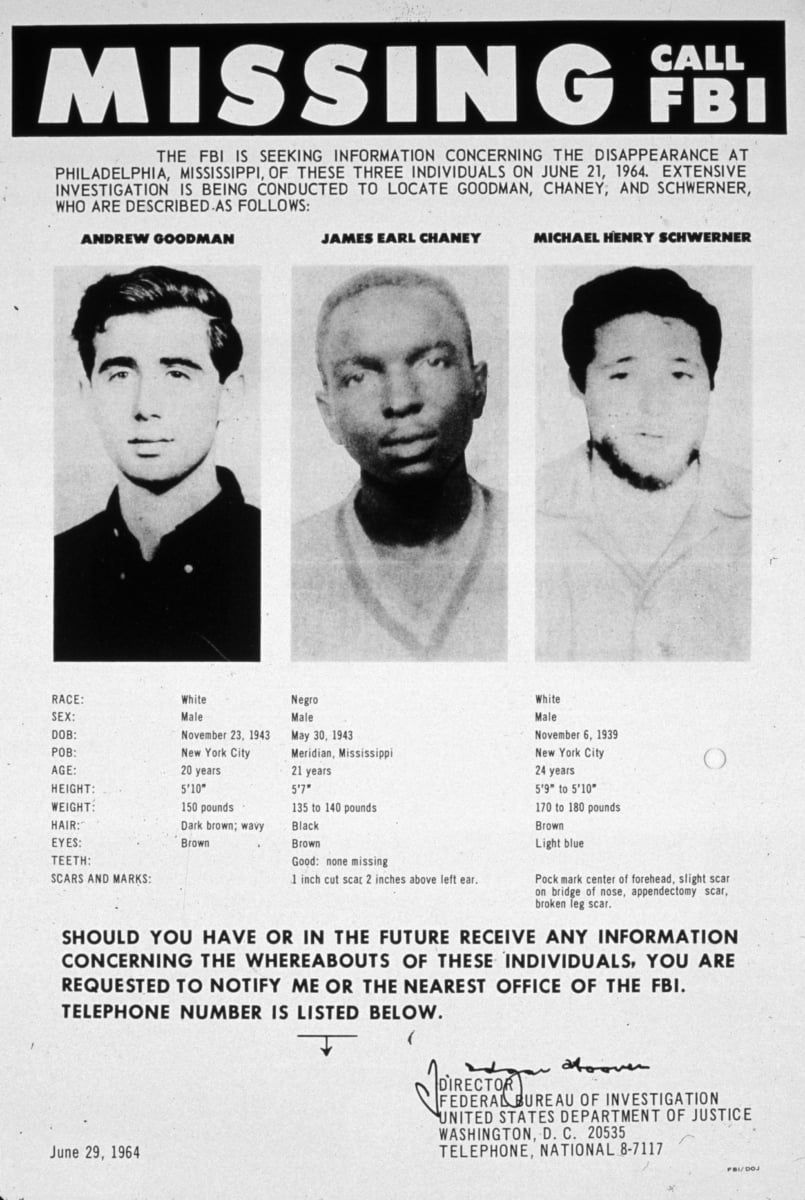 Two hours north of Hattiesburg in Philadelphia, Mississippi, historical markers and a churchyard monument memorialize Civil Rights martyrs Andrew Goodman, James Chaney,  and Michael Schwerner (see map locations below).
The Freedom Summer volunteers were murdered by local law enforcement and Ku Klux Klan members, drawing national outrage and encouraging passage of the Civil Rights Act of 1964 and the Voting Rights Act of 1965.
---
Vernon Dahmer Homesite
---
Before leaving Hattiesburg, I drove seven miles north to unincorporated Kelly Settlement to find the Vernon F. Dahmer roadside historical marker.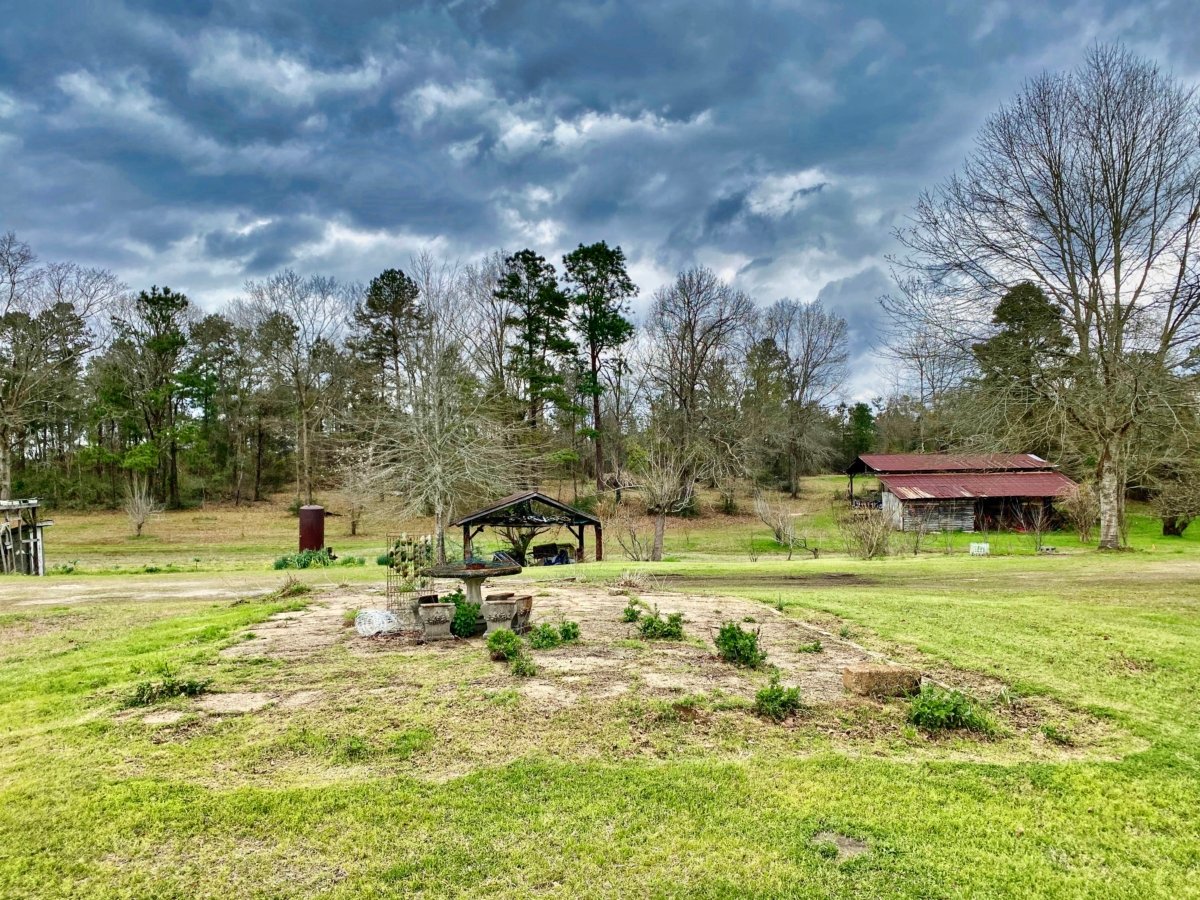 Sites of conscience like these are always moving experiences, but even more poignant is the photo of Vernon Dahmer's sons in uniform overlooking the burned remains of their family home.
In fact, it speaks volumes.
You can pay your respects at Vernon Dahmer's gravesite at the nearby Shady Grove Baptist Church cemetery.
Investigative reporter Jerry Mitchell's memoir Race Against Time (2020) details his efforts to bring Klansmen responsible for the deaths of Vernon Dahmer, Medgar Evers, and other victims of the Civil Rights era to justice.
---
Hotel Indigo Hattiesburg
---
Conveniently located near the USM campus, Hotel Indigo is a perfect home base for your visit to Hattiesburg.
A complimentary coffee station in the hotel lobby scored big points with me.
Spacious accommodations at the Hotel Indigo offer guests a clean, contemporary home away from home.
Click here to book your stay at Hotel Indigo Hattiesburg on TripAdvisor!
Click here for other Hattiesburg lodging options on TripAdvisor!
---
Dining
---
While in Hattiesburg, be sure to sample some of the local cuisine.
Depot Kitchen & Market
---
Breakfast at the Depot Kitchen & Market is legendary, and turned out to be everything I had heard it would be.
I enjoyed Bru's Breakfast Bowl, a cheddar biscuit topped with sausage gravy, bacon, scrambled eggs, and cheddar cheese, with a side of smoke gouda grits.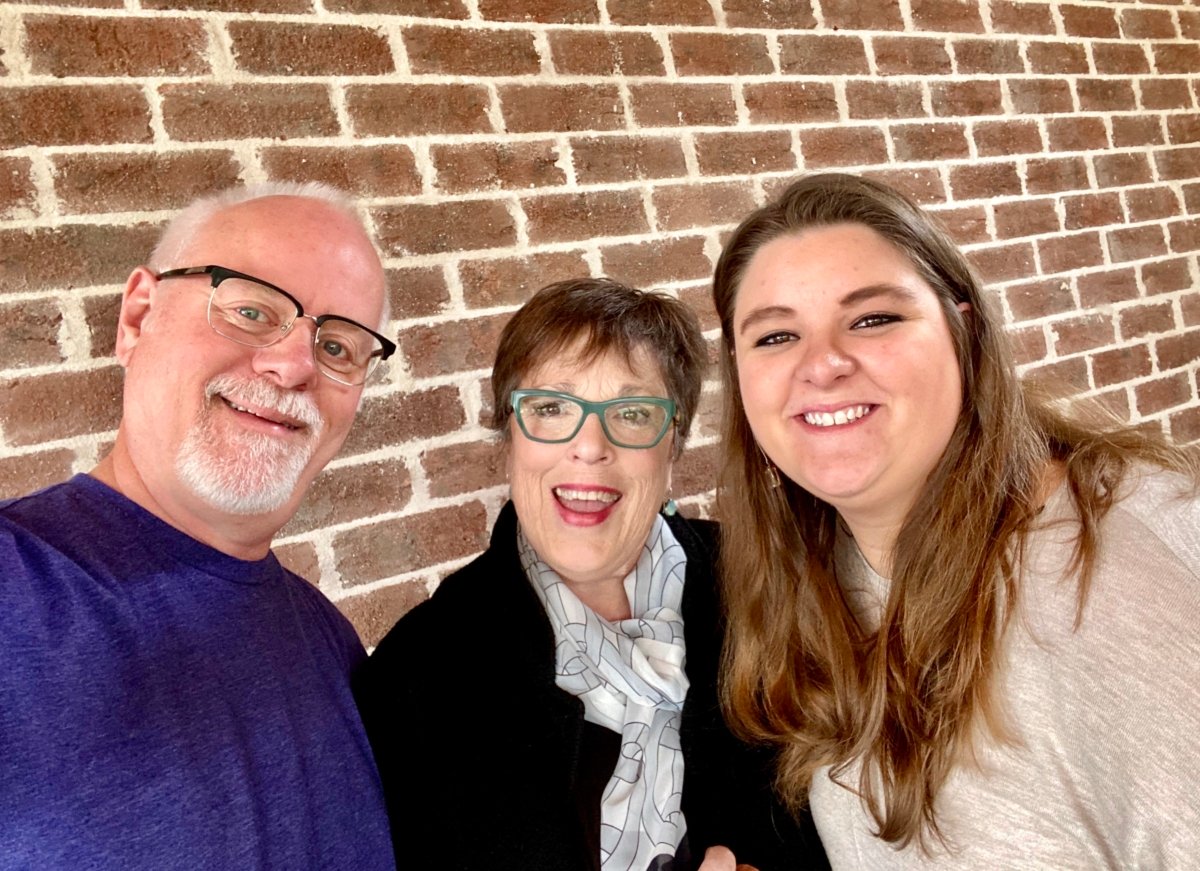 But the best part of the Depot dining experience was meeting up with my friend Ellen Ruffin, curator of the de Grummond Children's Literature Collection at USM, and my wonderful Hattiesburg host Paige Robertson.
Gold Post Sandwich House
---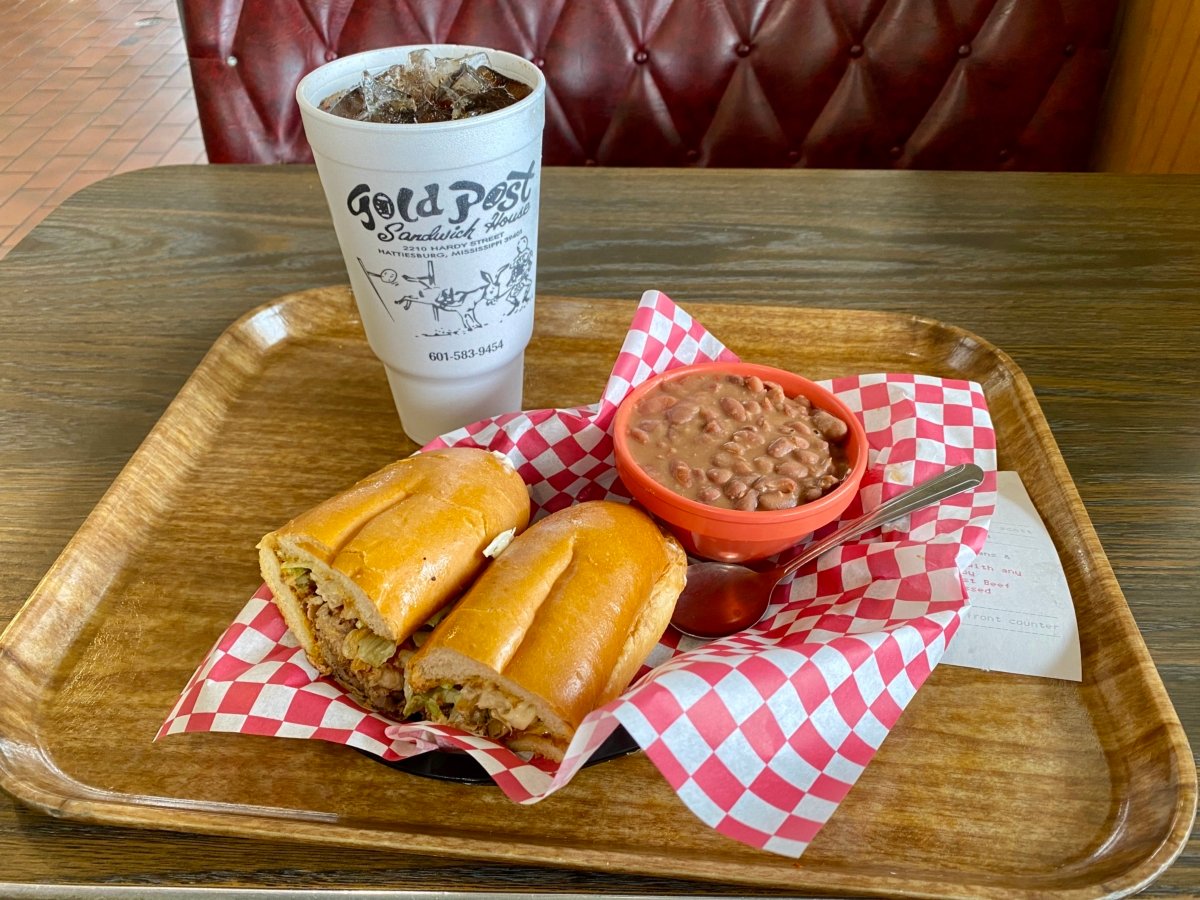 I stopped in the Gold Post Sandwich House for lunch because the parking lot was full. It did not disappoint.
The roast beef po-boy and red beans special hit the spot!
For more dining options, check out Delicious Restaurants to Try in Hattiesburg from my buds Melody and Taylor at Wherever I May Roam.
Discover more exciting destinations for your Mississippi road trip itinerary on Backroad Planet.
---
Map It!
---
---
We Would Love to Hear From You
---
We enjoy dialogue with our readers, especially when they share off-the-beaten-path destinations and useful travel tips. Have you toured any Hattiesburg African American Heritage Sites? If so, we would love to hear about your experience. We invite you to leave your comments and questions below, and we always respond!
---
Pin this Post!
---