(a

19

minute read)
---
Explore Civil Rights history in Memphis, Tennessee, with visits to the National Civil Rights Museum at the Lorraine Motel, Clayborn Temple, Slave Haven Underground Railroad Museum, and Beale Street.
---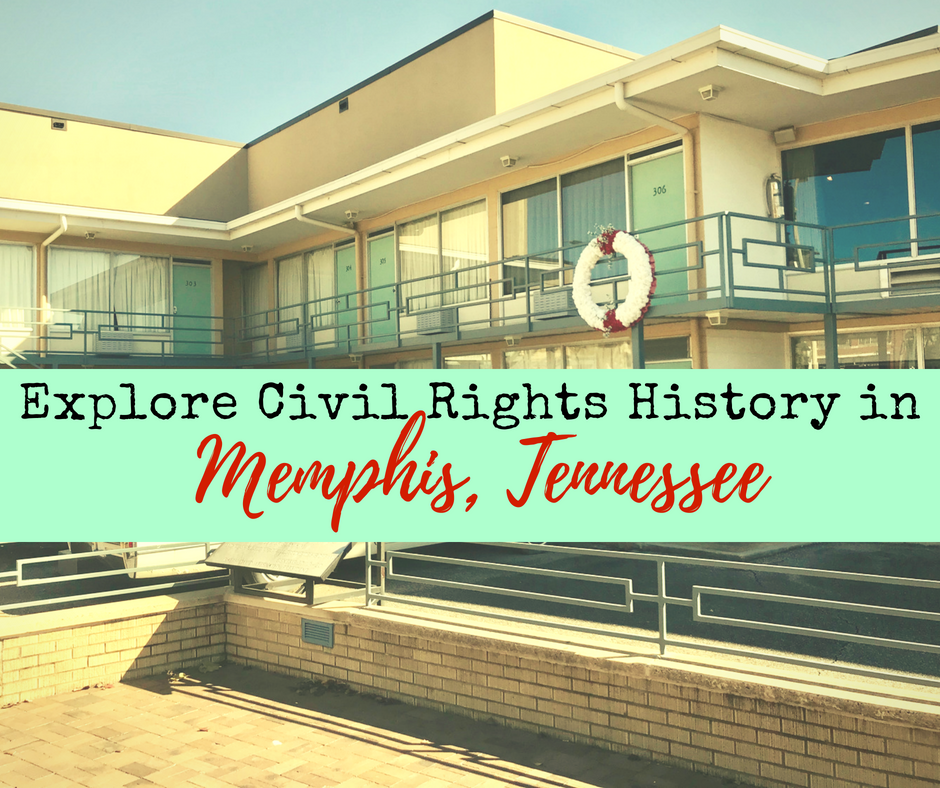 I was a guest of Memphis Travel, but all thoughts and opinions are my own.
---
Explore Civil Rights History in Memphis, Tennessee
---
Memphis was the final destination on a weeklong Civil War and Civil Rights themed road trip.
Jerry and I had started our journey a few days earlier by touring historical sites from the Battle of Franklin, Tennessee. Then we hopped on the Natchez Trace Parkway and traveled south into Mississippi to explore the national battlefields at Brices Crossroads and Tupelo. Continuing along the parkway to Jackson, we met up with photographer Ashleigh Coleman for a media preview of the Museum of Mississippi History and the Mississippi Civil Rights Museum. The following morning, Ashleigh joined us for a pilgrimage north into the Delta on a search for 14-year old civil rights martyr Emmett Till.
While in Memphis, we would tour Graceland, but the destination I was most excited to visit was the National Civil Rights Museum at the Lorraine Motel. We would also visit an historic home believed to be a station on the Underground Railroad, and take an unexpected tour of an 1893 church considered one of the most important civil rights locations in town.
---
National Civil Rights Museum
---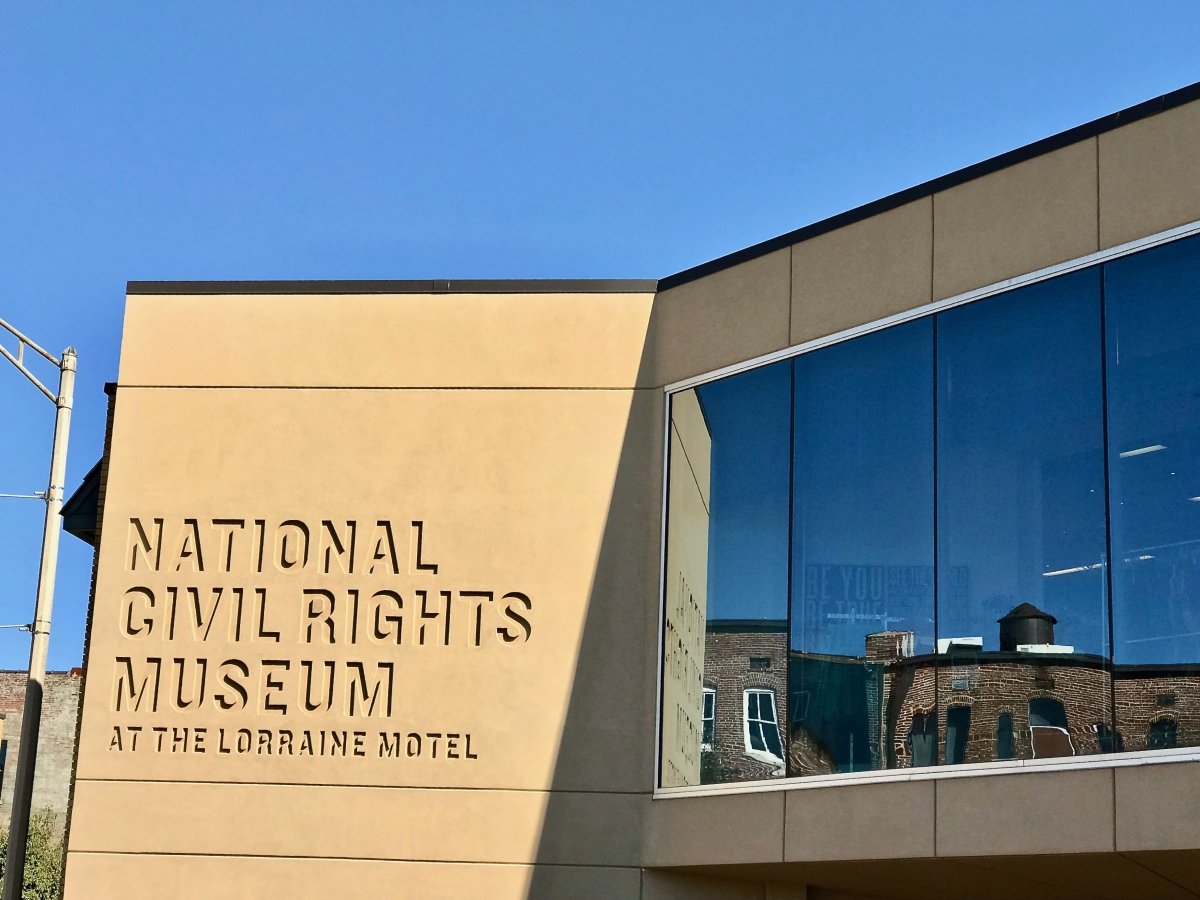 I can't explain it, but there is no subject that interests me more than Civil Rights history. I am totally and utterly intrigued with the stories of the Movement, and as a traveler, I am driven to visit and write about sites of conscience where these civil rights events occurred.
Visiting the National Civil Rights Museum in Memphis covers both bases. It is the best museum I have found in its overarching, broad presentation of Movement history, and it is located at arguably the most revered civil rights site of conscience, the Lorraine Motel where Dr. Martin Luther King, Jr. was assassinated on April 4, 1968.
The museum opened in 1991 and has gone through various stages of expansion, including acquisition of the Young and Morrow Building in 1999 and a grand reopening in 2014 after a two-year, $27.5 million renovation. In 2016, the museum became a Smithsonian affiliate.
The Lorraine Motel
---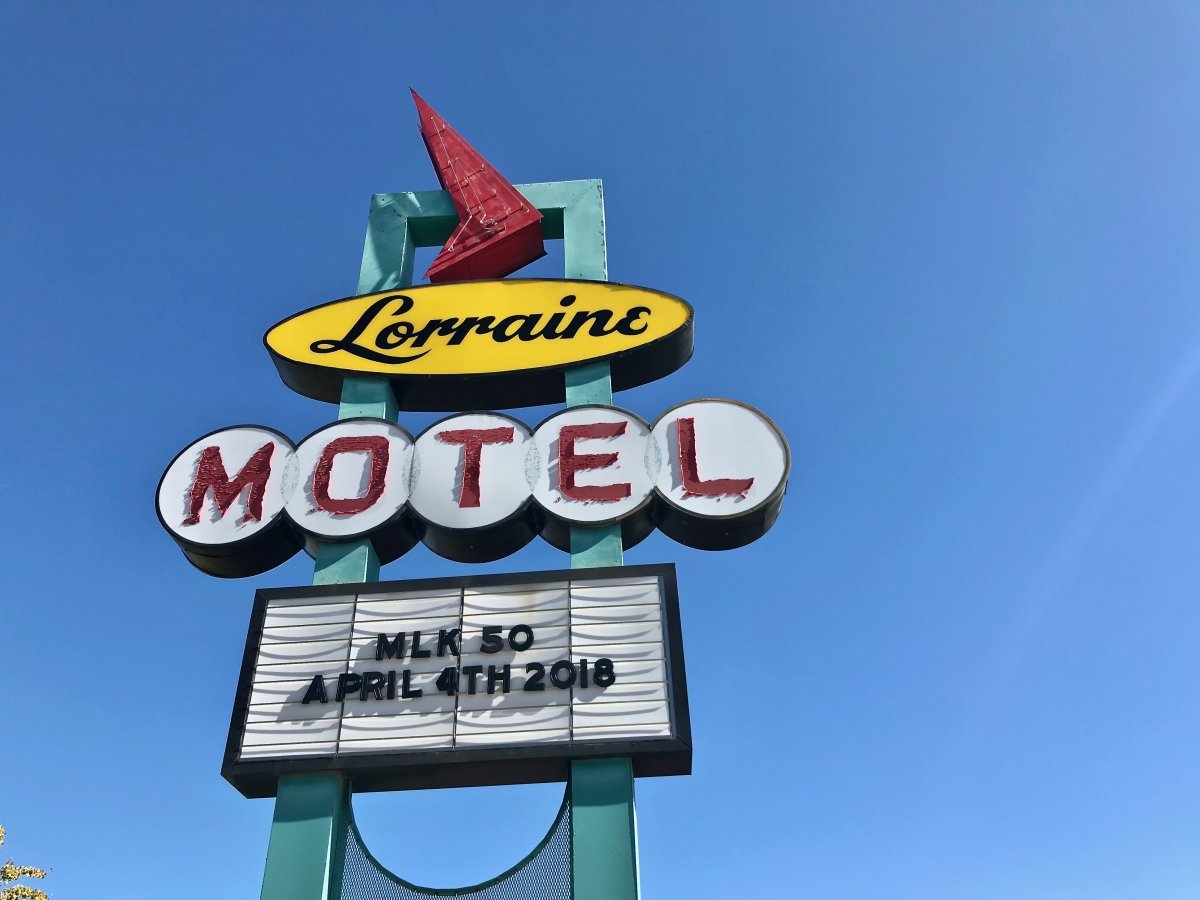 The Lorraine Motel has a rich history dating to 1925, as a location where black clientele could find lodging in Memphis during the era of segregation.
Walter and Loree Bailey purchased the property in the mid-1940s and made improvements by adding a second floor, a swimming pool, and developing the parking area. Legendary entertainers such as Ethel Waters, Ray Charles, Aretha Franklin, and Otis Redding have stayed at the Lorraine.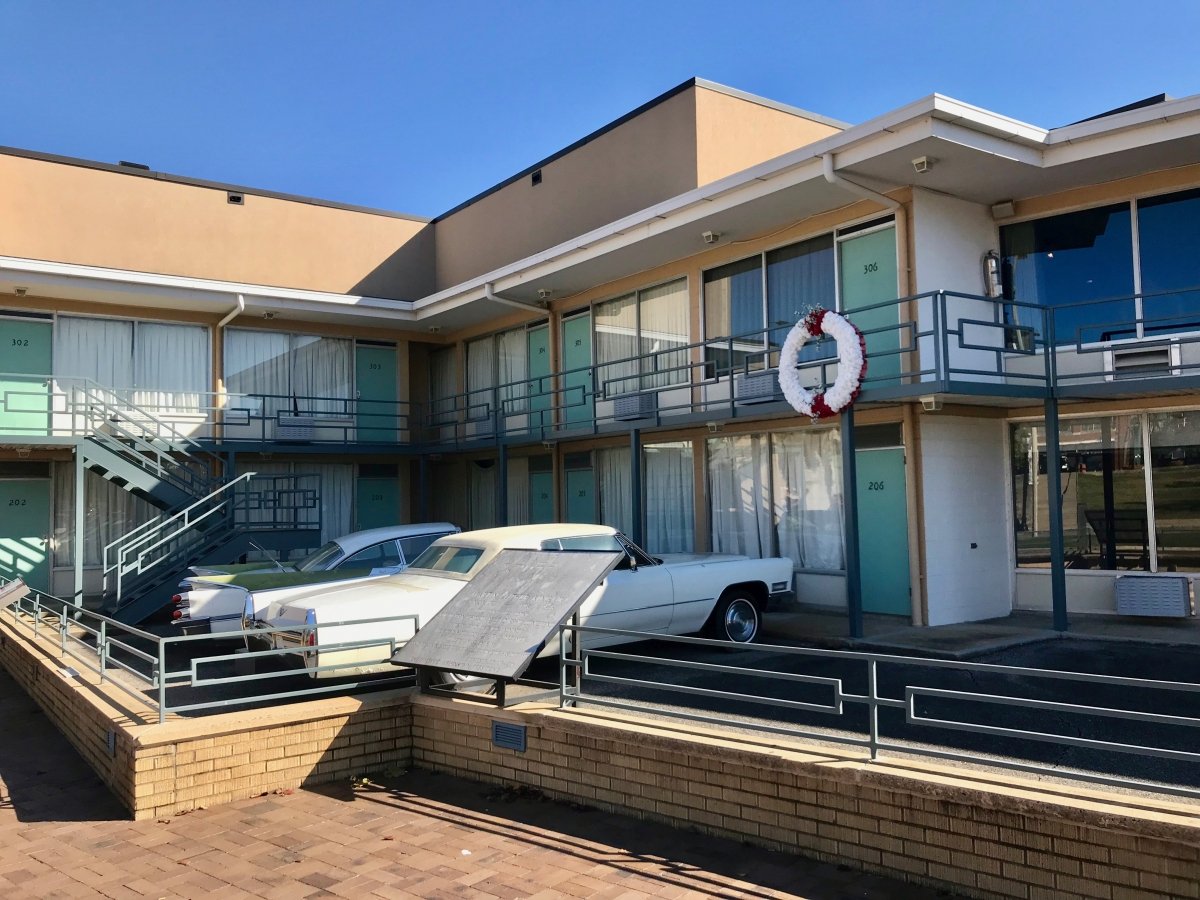 Dr. King, along with his small entourage, checked into Rooms 306 and 307 at the Lorraine Motel when he arrived in Memphis to support the 1968 Sanitation Workers Strike.
We paused to take in the memorial from ground level, but we would experience the location from a more intimate perspective later in the morning.
It was time to enter the museum and begin our tour.
Slavery in America
---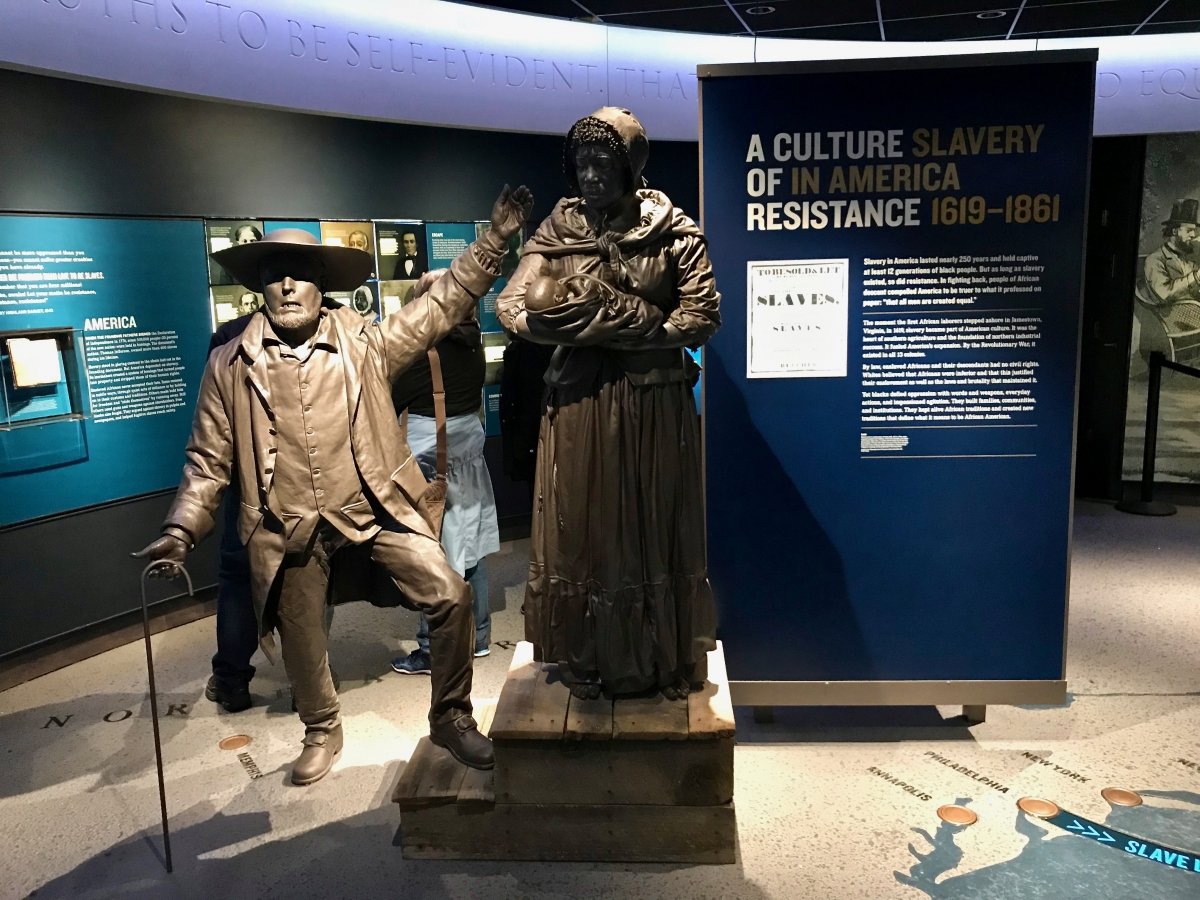 The first room in the museum is a circular gallery that examines the Atlantic slave trade between 1619 and 1861. Maps, images, and illuminated artifacts acquaint guests with the global impact of slavery and how it created the need for resistance.
Jim Crow
---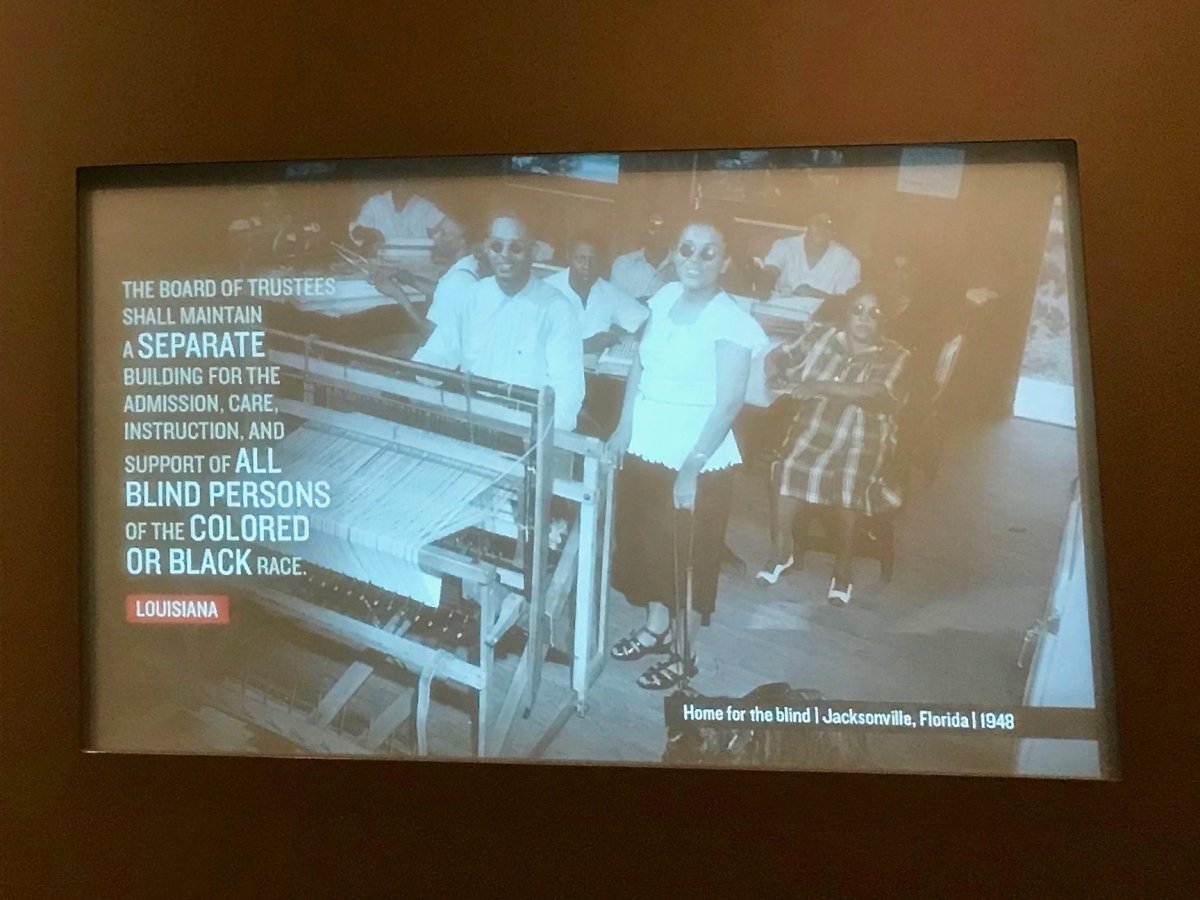 In 1896, when the United States Supreme Court ruled in the Plessy v. Ferguson decision that the doctrine of "Separate, but Equal" was constitutional, it opened a Pandora's Box of Jim Crow laws. This form of local, regional, and state legislation targeted and discriminated against black Americans.
The image above reminded me of a story from my own family.
My father attended the Florida School for the Deaf and Blind in St. Augustine during the late 1940s and early 1950s. When I learned that Ray Charles had also attended there, I asked my dad whether he knew him. He did not. Although we later learned that Charles left the school before my father arrived, it would not have mattered, because at the time, the State of Florida segregated blind students.
Let that one sink in.
Separate is Not Equal
---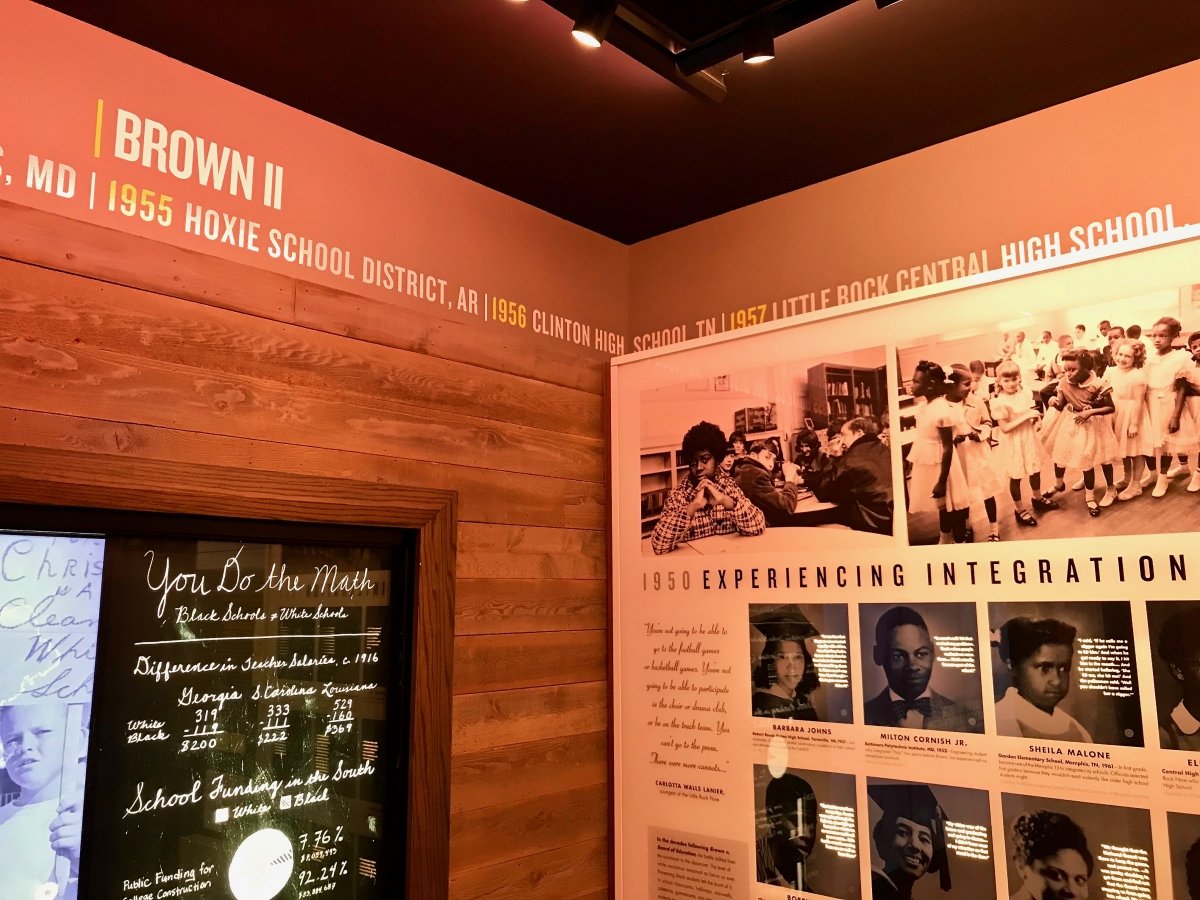 Desegregation began in public school classrooms with the landmark 1954 Supreme Court ruling in Brown v. Board of Education that segregation in education was "inherently unequal."
As a retired teacher, the struggle for equality in education has always been of utmost importance to me, and in recent years I have been able to visit several key sites from the struggle. Perhaps the most moving experience was traveling to Tennessee to learn the story of the Clinton 12, the first students to integrate a white public high school in the South.
When I visited the Brown v. Board of Education National Historic Site, located at the Monroe School in Topeka, Kansas, where Linda Brown attended, I saw a similar display from the work of psychologists Kenneth and Mamie Clark. By studying the responses of black children to both white and black dolls, the Clarks learned how the evils of segregation had wounded their self-esteem and self-worth.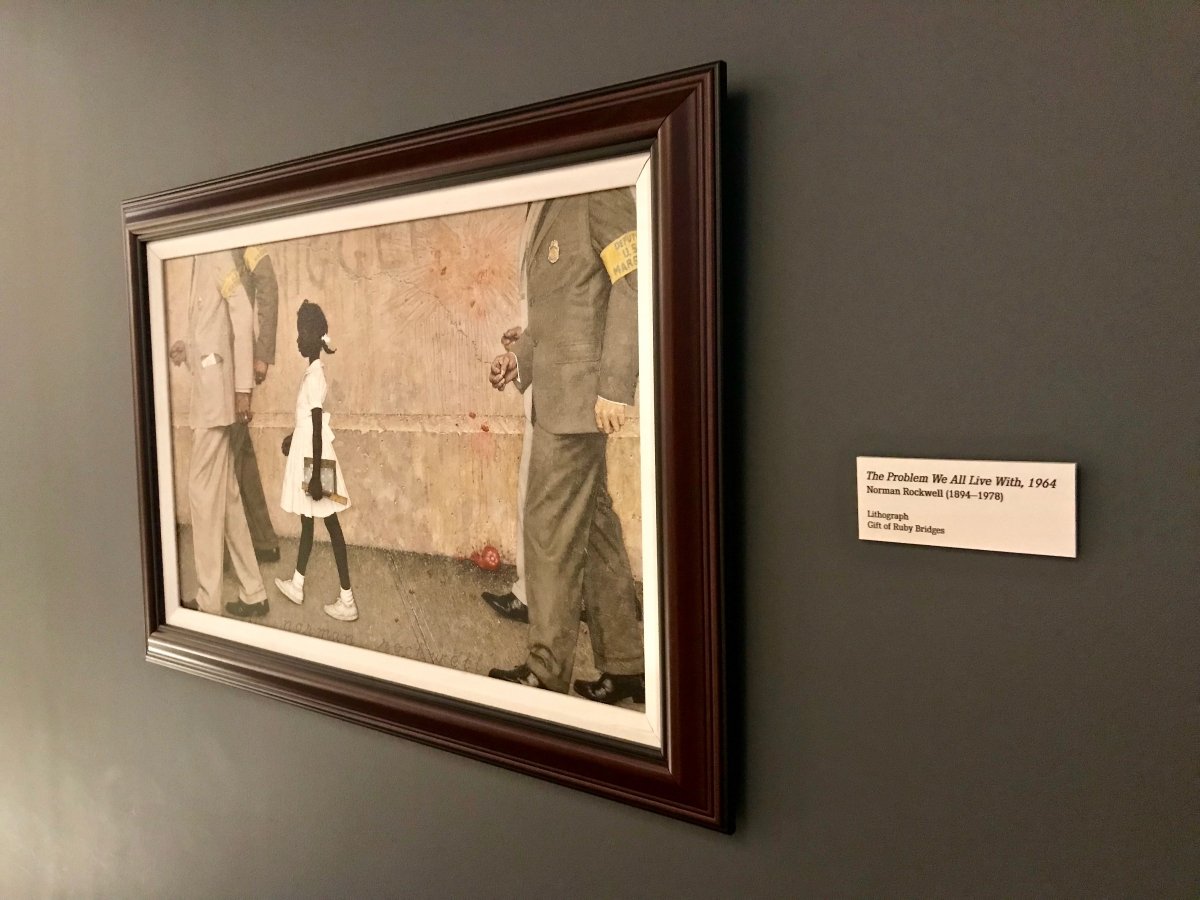 The scripture claiming "a child shall lead them" has never been more accurate than in the Civil Rights Movement. One of the key leaders in desegregating public schools was New Orleans first-grader Ruby Bridges, after whom Norman Rockwell patterned his painting "The Problem We All Live With."
Montgomery Bus Boycott
---
The 1955-56 Montgomery Bus Boycott was one of the most pivotal events in the Civil Rights Movement. The museum's lifelike gallery allows guests to be in the moment and on the bus with Rosa Parks the day she kept her seat. Like other vehicles in the museum, the bus is a replica. The original 1948 GM bus is part of the "With Liberty and Justice for All" exhibit at the Henry Ford Museum in Dearborn, Michigan.
Most people believe Rosa Parks was the first African American woman to refuse to give up her seat on a segregated bus. Not so. Before Parks, Claudette Colvin, Aurelia Browder, Susie McDonald, Mary Louise Smith, and Jeanetta Reese had all been arrested for violating bus segregation law. All but Reese were plaintiffs in the Browder v. Gayle case that ultimately went to the Supreme Court and upheld a lower court ruling that rendered  public bus segregation unconstitutional.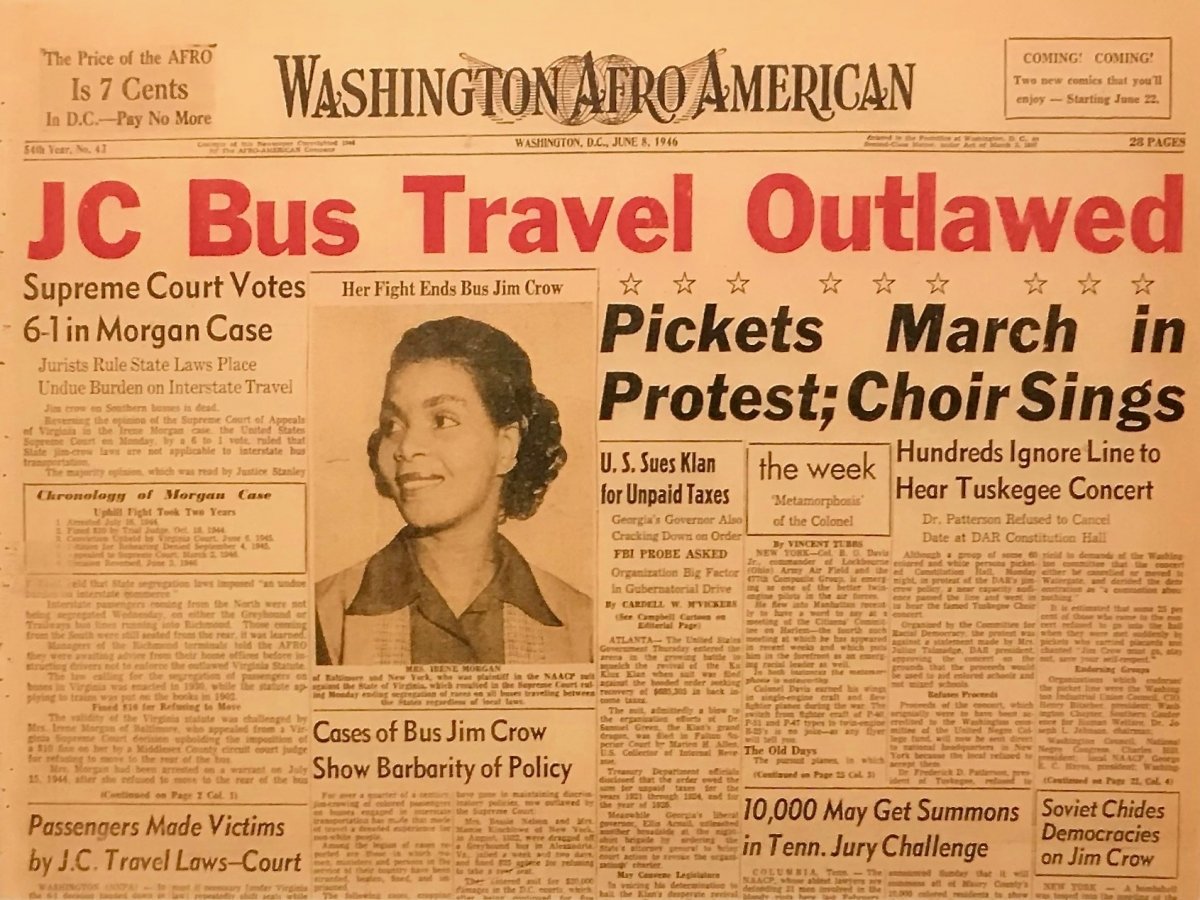 Most people also do not realize that interstate bus segregation had already been ruled unconstitutional by the Supreme Court ten years earlier in the 1946 Irene Morgan v. Commonwealth of Virginia decision, although the ruling was not widely enforced for many years.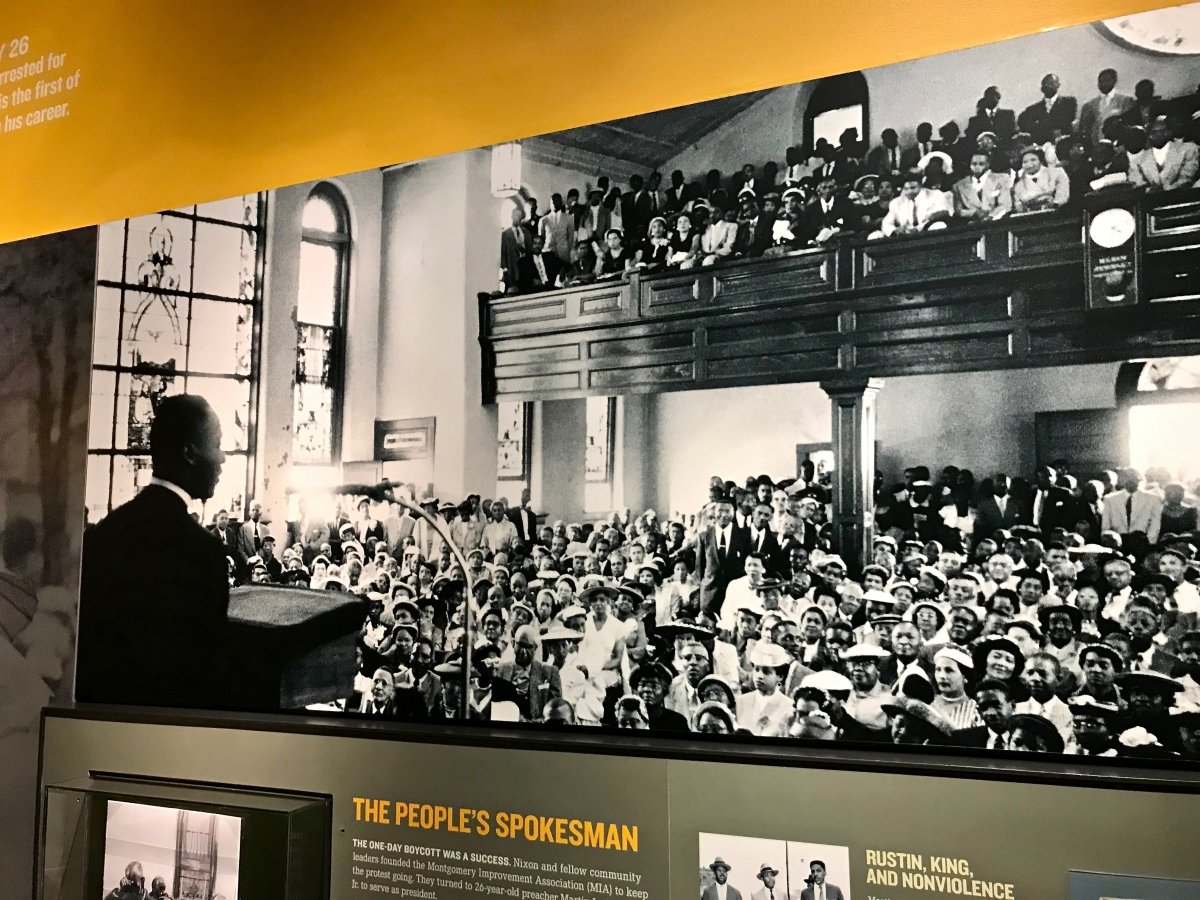 If there had been no Montgomery Bus Boycott, one wonders whether Dr. King would have become the most prominent leader of the Civil Rights Movement. He was only 26 years old, and a lot had happened in his recent past. He had married Coretta Scott, accepted the pastorate of Dexter Avenue Baptist Church, earned a doctorate in systematic theology from Boston University, and recently become father to his oldest child Yolanda. On the other hand, perhaps no one was better qualified to assume presidency of the Montgomery Improvement Association.
It's pretty safe to say, the day Dr. King stepped to the pulpit to accept this role, there was no way he could have known what lay ahead . . . .
Lunch Counter Sit-Ins
---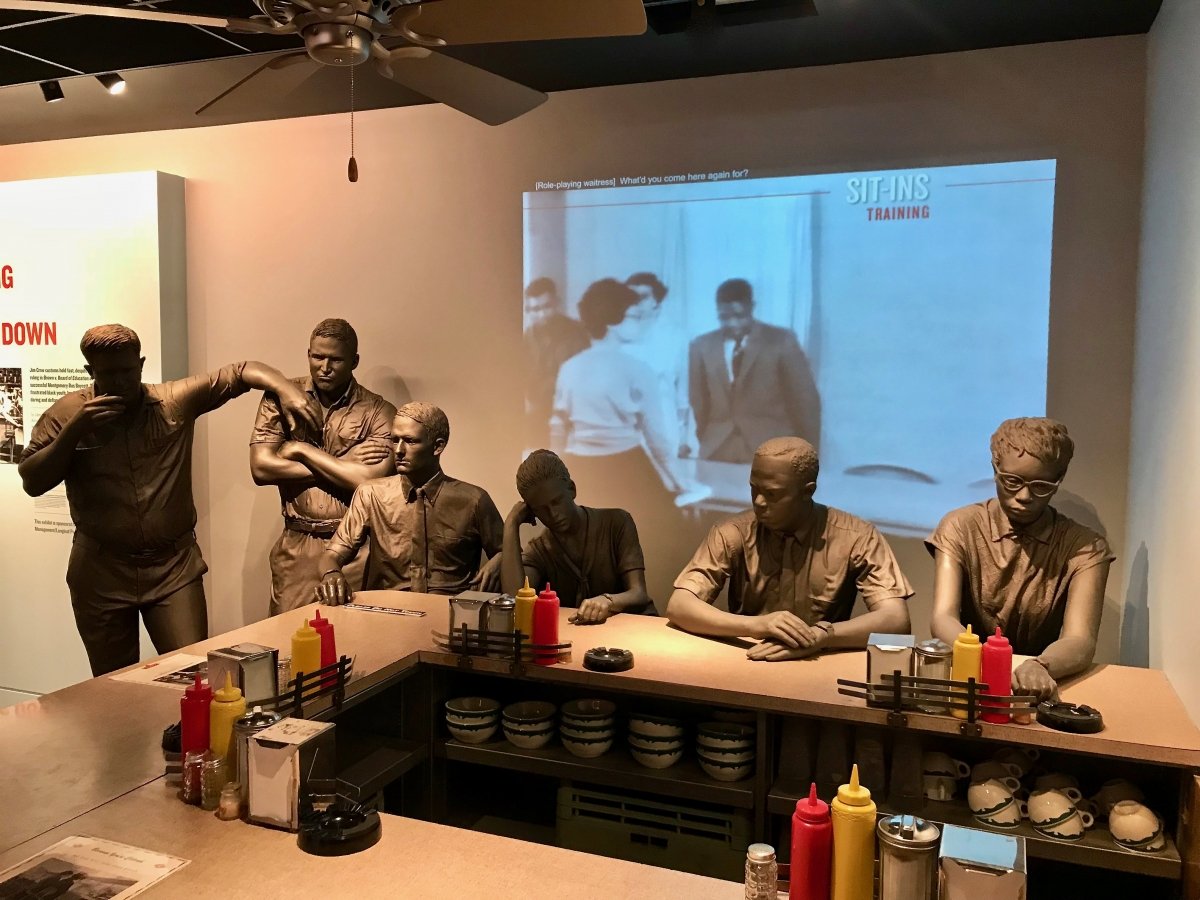 The nonviolent strategy of sitting in white-only sections and refusing to move also translated to segregated lunch counters. This form of direct nonviolent action spread to cities across the South, typically with teams of highly-trained protestors integrated with white allies. The 1960 Woolworth's sit-in by the Greensboro Four is the most well-known and influential action, but it was not the first.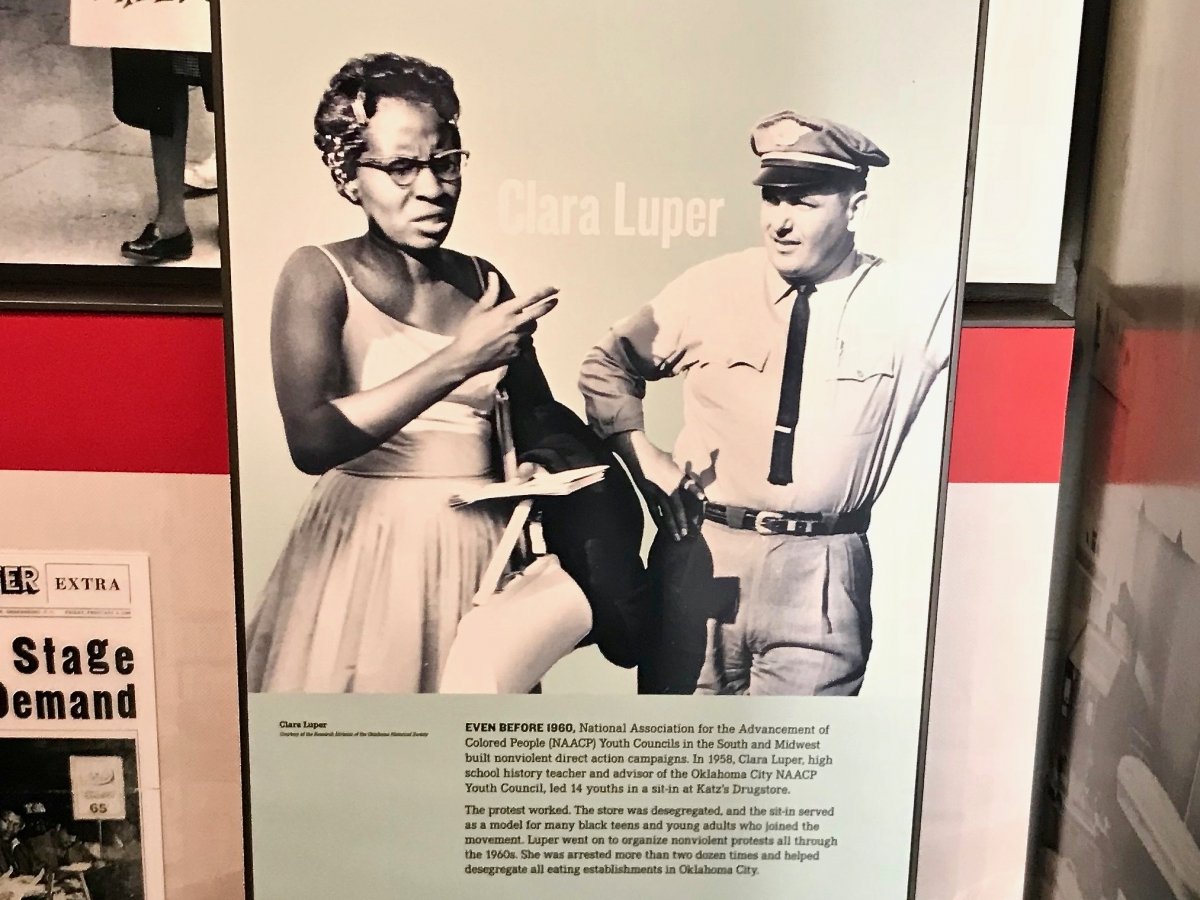 There had been many previous sit-ins across the country, and I enjoyed learning about the work of high school history teacher Clara Luper who in 1958 enlisted young people to help desegregate all public dining establishments in Oklahoma City.
Seats and lunch counter sections from the 1960 Woolworth's sit-in are exhibited in at least three Washington, DC, museums.
Freedom Rides
---
The Freedom Rides of 1961 were initiated to test the 1960 Supreme Court decision in Boynton v. Virginia that ruled segregation in all aspects of interstate travel unconstitutional.
The museum exhibits a replica of the Greyhound bus that was firebombed in Anniston, Alabama. 12-year old Janie Forsyth watched the drama unfold from her front doorstep, and moved by what she saw, she grabbed a bucket and carried water to the badly-burned Freedom Riders still choking from smoke inhalation. Because of her actions, her family was threatened by the KKK and she was bullied at school.
The Birmingham Children's March
---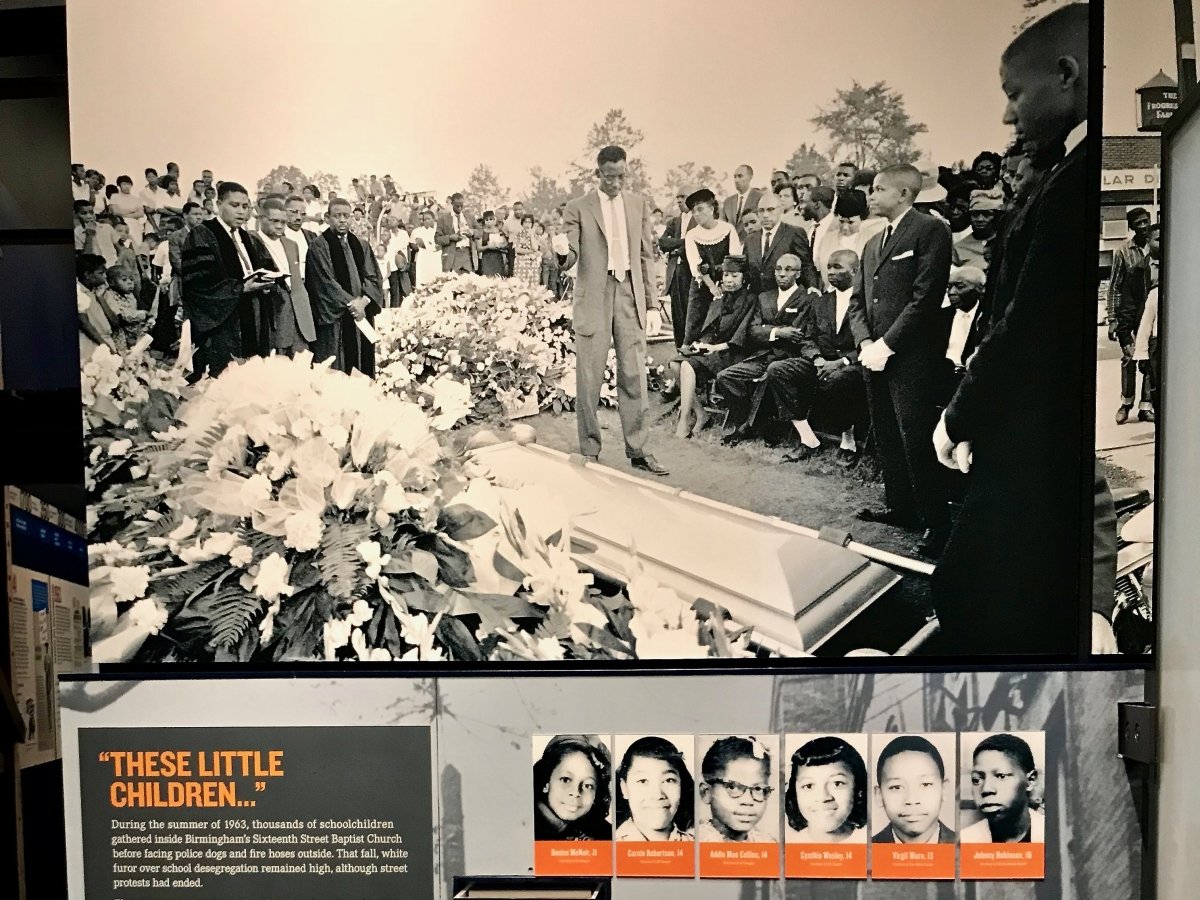 In 1963, the children of Birmingham led the way, facing police dogs and firehoses in their public marches. Thousands were arrested, and in one day six young people became Civil Rights martyrs.
On Sunday, September 15, 1963, Addie Mae Collins, Cynthia Wesley, Carole Robertson, and Denise McNair died in the 16th Street Baptist Church bombing. Later the same day, police shot 16-year old Johnny Robinson in the back, and white thugs shot 13-year old Virgil Ware.
March on Washington
---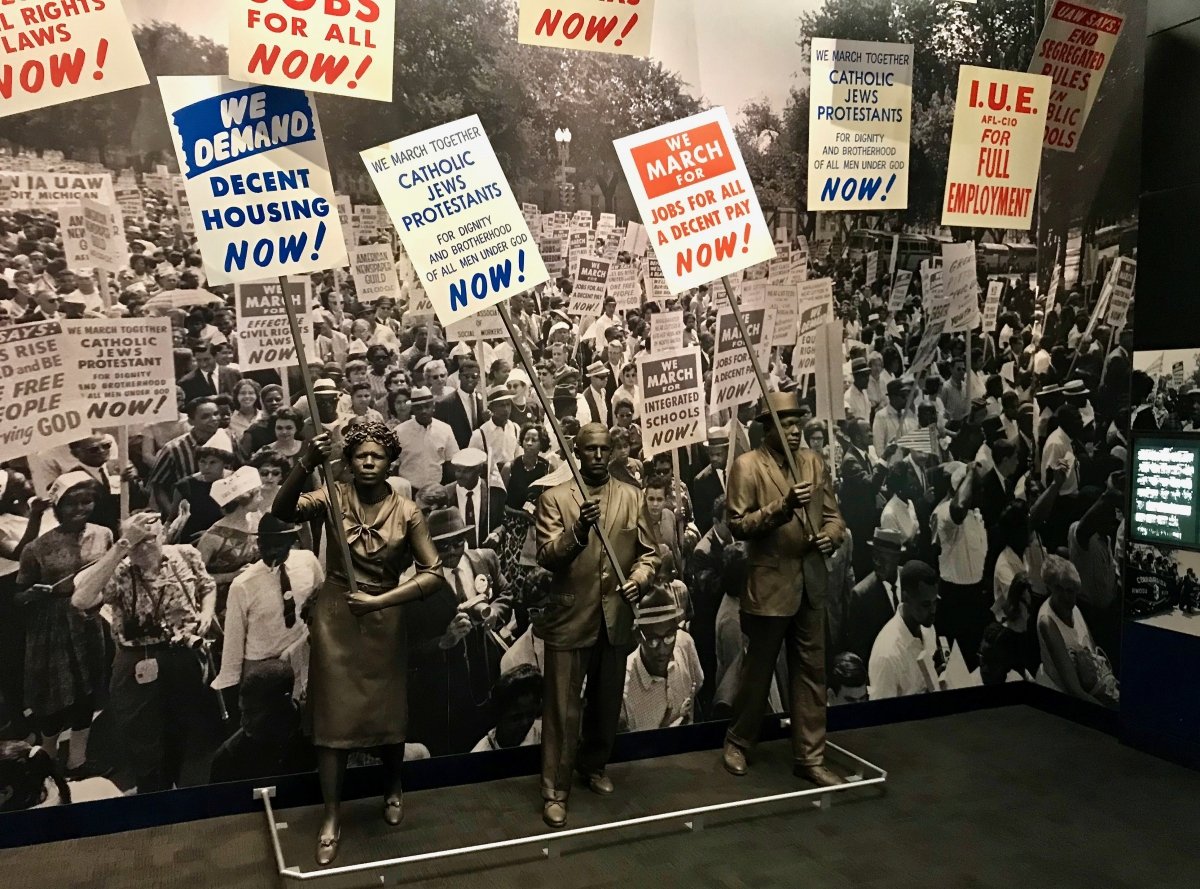 The 1963 March on Washington is memorialized by ceiling to floor murals and three-dimensional figures bearing protest placards, while an excerpt of Dr. King's "I Have a Dream" speech plays in the background.
Freedom Summer
---
Freedom Summer of 1964 was the name given a voter registration drive targeting eligible black Mississippians and led by more than 1,000 mostly-white out-of-state college students. Volunteers faced intimidation, beatings, and arrest.
The 1988 motion picture Mississippi Burning is loosely based on the FBI investigation of the murders of civil rights workers Andrew Goodman, Michael Schwerner, and James Chaney.
Selma
---
The 1965 March from Selma to Montgomery began badly with Bloody Sunday at the Edmund Pettus Bridge, but it ended triumphantly with Dr. King's speech on the steps of the Alabama state capitol.
The Selma Voting Rights campaign also had its share of martyrs. Jimmie Lee Jackson, James Reeb, Viola Liuzzo, and Jonathan Daniels were all murdered due to their support of the campaign. It is interesting to note that three of the four individuals who lost their lives were white allies in the struggle.
A week later, President Johnson addressed a joint session of Congress, urging them to pass the Voting Rights Act.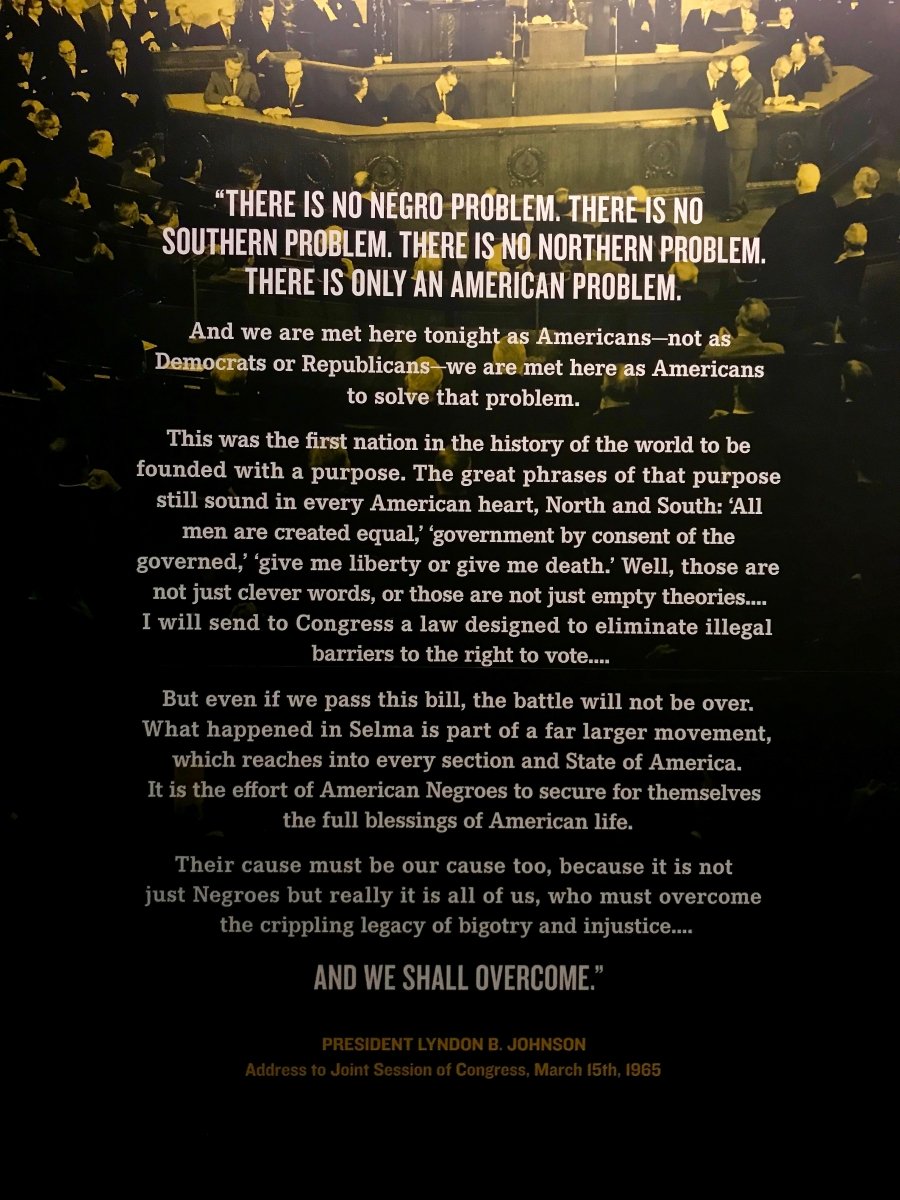 Johnson closed his impassioned speech by quoting the motto of the Civil Rights Movement, "And we shall overcome."
Black Panthers
---
Although the Black Panther party had its share of controversy at the time, the museum interprets its involvement as an evolution of the Movement.
Random Observations
---
Civil Rights leader Bayard Rustin is recognized prominently in various exhibits throughout the museum, as well he should be. Rustin is one of the lesser-known, yet highly influential Movement strategists and organizers, and a valued advisor and confidante of Dr. King. Rustin's courage was evident through his integrity as an openly gay man during an era when most homosexual men remained closeted.
Bayard Rustin introduced Dr. King to the teachings of Gandhi and nonviolent protest strategies during the Montgomery Bus Boycott.
During the 1961 Albany (Georgia) Movement, Police Chief Laurie Pritchett met nonviolent protests with nonviolent tactics of his own, strategies he had learned from studying the methods of activists. Pritchett's nonviolent approach was more effective in neutralizing King's direct actions than the violent responses of other southern law enforcement officers such as Birmingham's Bull Conner.
Today, Silver Springs is a Florida State Park, but for decades it was a segregated tourist attraction. Paradise Park was an adjacent property that allowed "colored people" to enjoy this natural wonder.
Travel was extremely difficult for people of color during segregation. Published annually, the Green Book identified black-friendly businesses throughout the United States. Exhibits at the National Museum of African American History and Culture in Washington, DC, examine more deeply the topic of "traveling while black."
Pictures truly do "paint a thousand words," as evidenced by Jet magazine's publication of Emmett Till's open coffin photos and Life magazine's cover depicting a family in mourning following the assassination of Medgar Evers.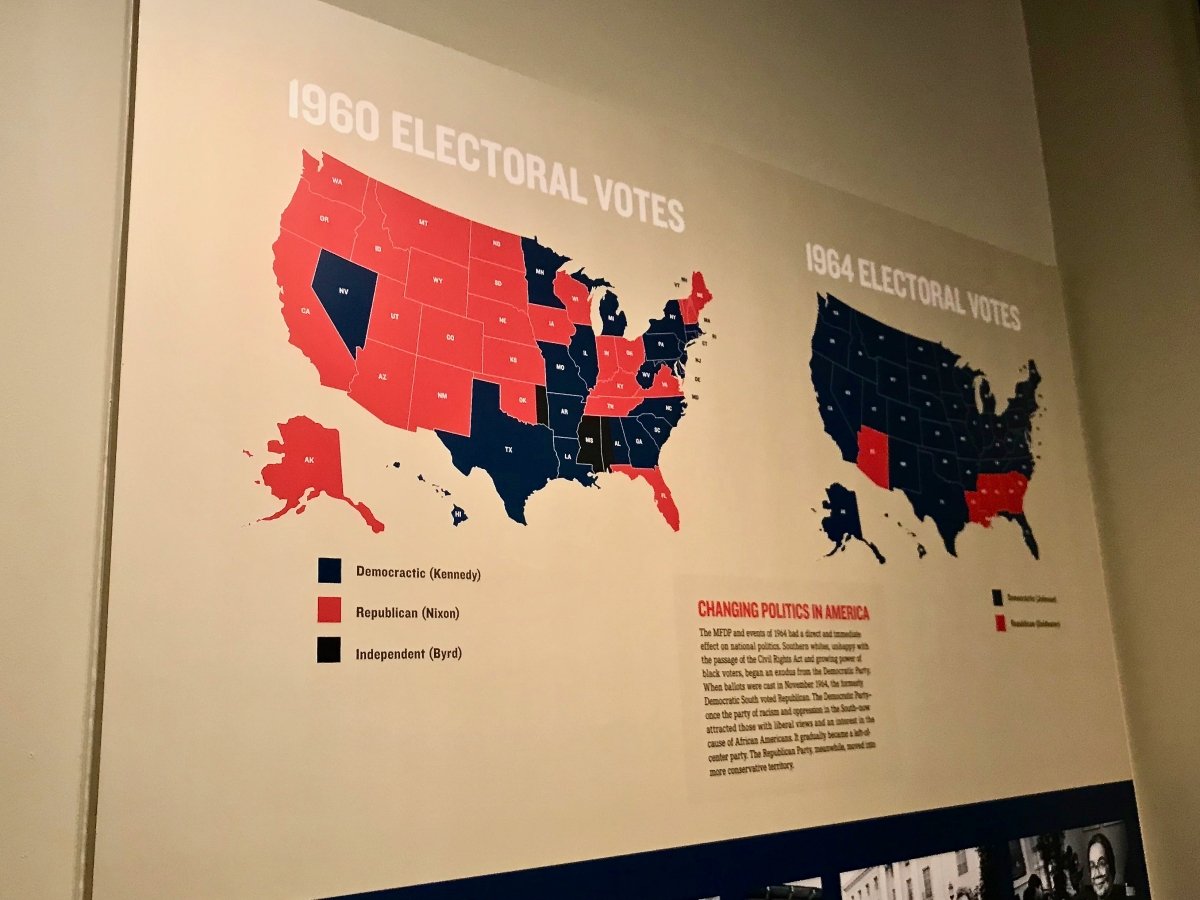 The evolution of political parties is vividly depicted in side-by-side electoral votes maps from 1960 and 1964. As increasingly more Southern blacks began registering as Democrats, white voters began a mass exodus to the Republican party.
The Beginning of the End
---
They said one to another, "Behold here cometh the dreamer. Let us slay him . . . and we shall see what becomes of his dreams." Genesis 37:19-20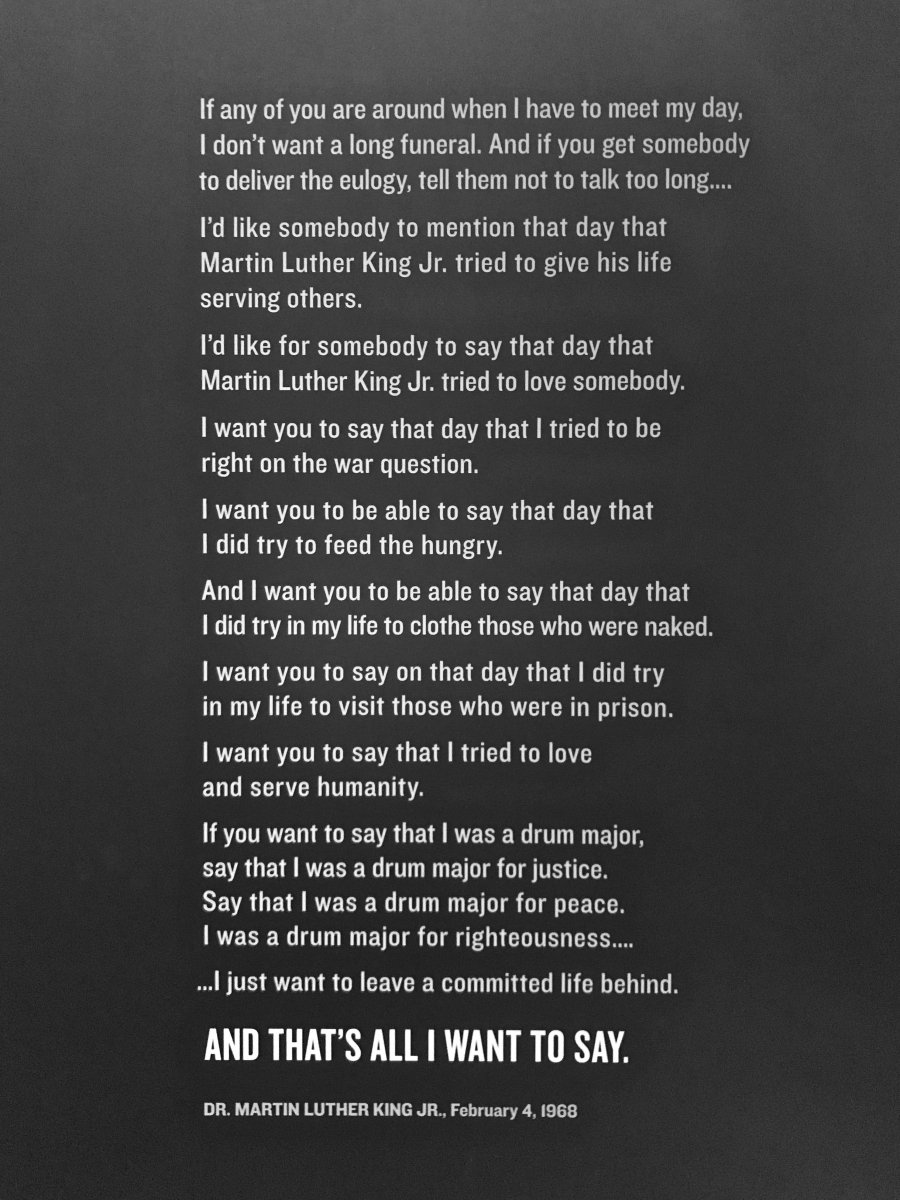 Dr. King's prophetic acceptance of his own death and legacy was apparent in a sermon delivered to his home congregation at Atlanta's Ebenezer Baptist Church in early 1968.
Memphis Sanitation Workers Strike
---
The 1968 Sanitation Workers Strike drew Dr. King to Memphis. He led marches, addressed rallies, and delivered his "I've Been to the Mountaintop" speech at Mason Temple. Near the end of his final message, he gave another prophetic allusion and reaffirmed that he had no fear of death.
Rooms 306 and 307
---
I was totally unprepared for the up close and personal experience I would have at the site of Dr. King's assassination. The museum design puts visitors completely in the moment with an unhindered view of rooms 306 and 307, the balcony where Dr. King fell, and the second floor boardinghouse bathroom window from which James Earl Ray fired his Remington 760 Gamemaster .30-06.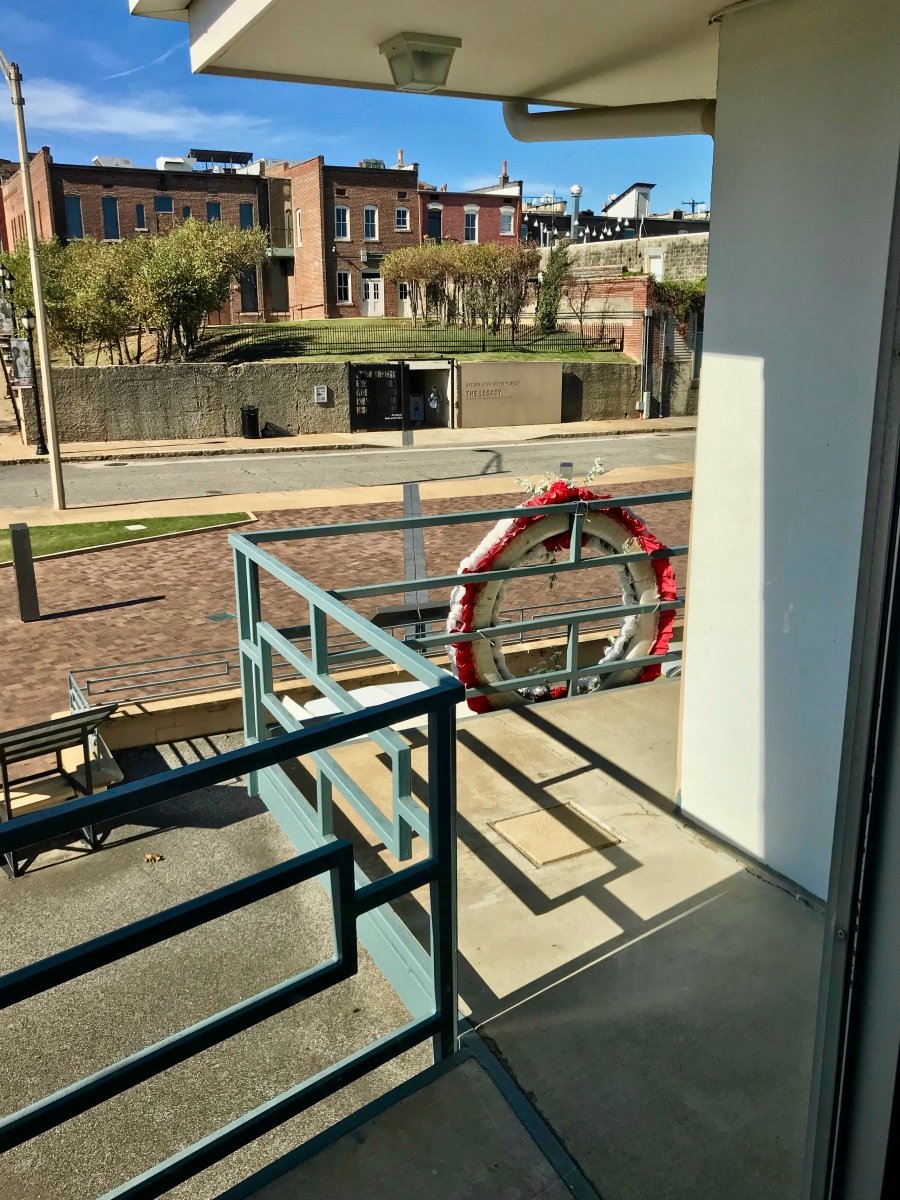 The morning sun perfectly illuminated the sacred location.
Additional interactive displays interpret the aftermath of the assassination.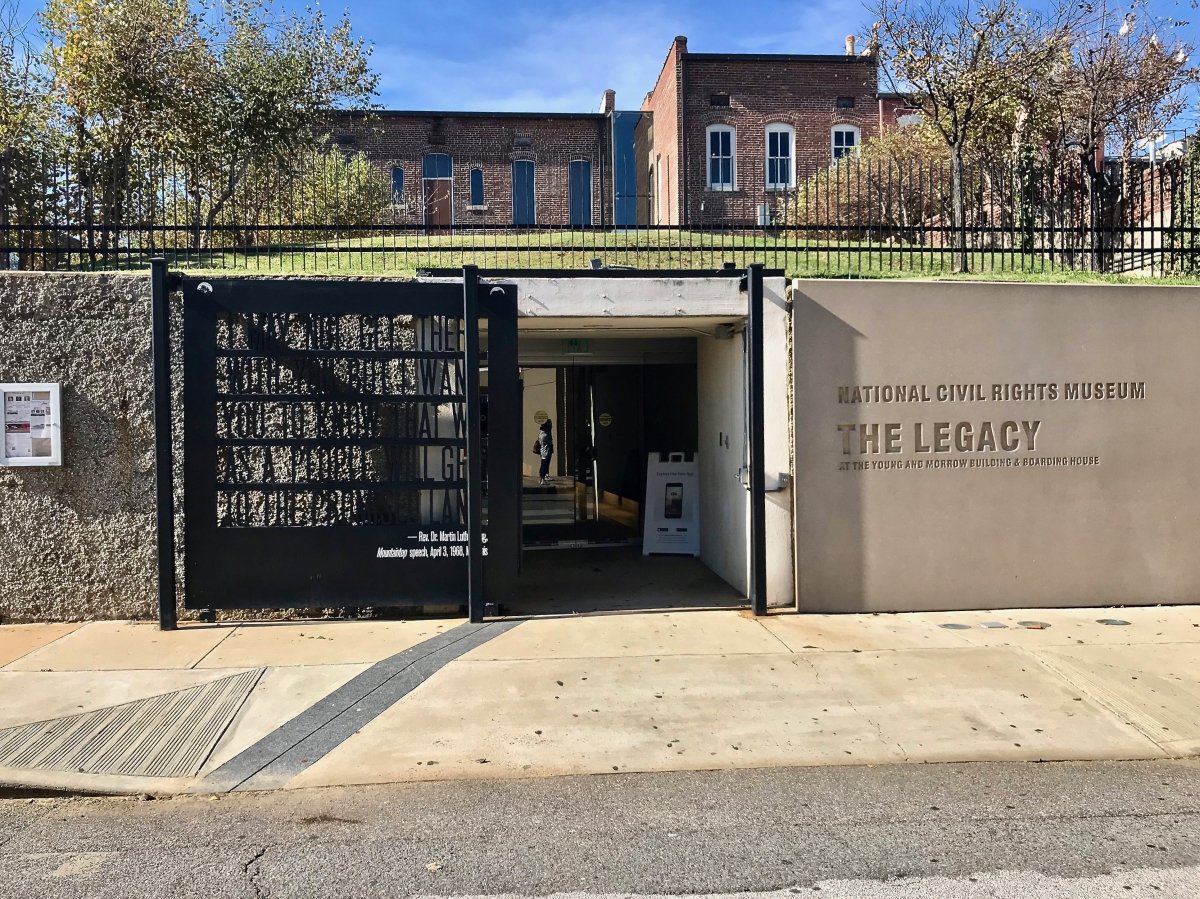 The museum tour continues by crossing Mulberry Street and entering The Legacy exhibits.
The second floor of the former boardinghouse provides a view of the Lorraine Motel from the assassin's perspective.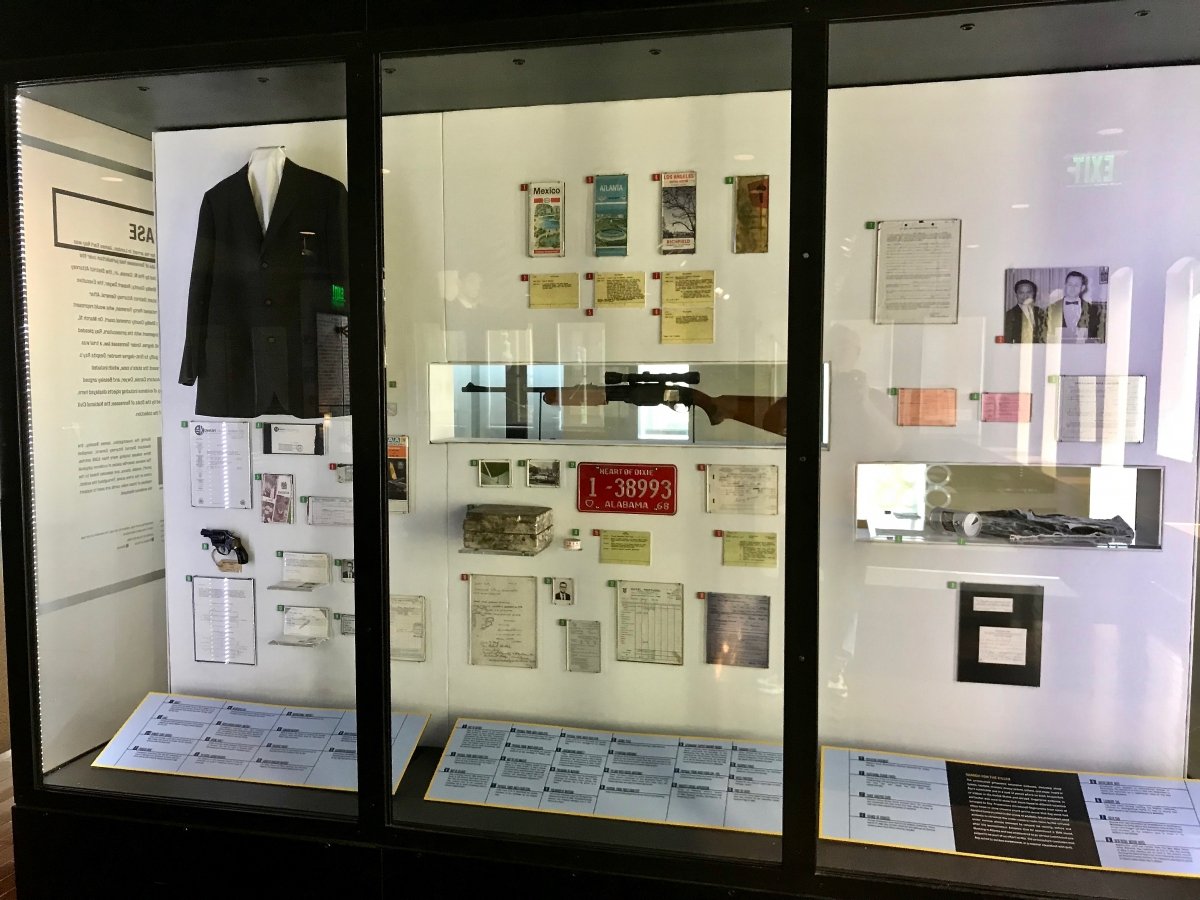 Associated exhibits house evidence collected during the assassination investigation, including the rifle and fatal bullet. Additional displays provide a detailed examination of the case against James Earl Ray, and explore alternate conspiracy theories.
The National Civil Rights Museum is open daily, except Tuesdays, from 9:00 AM to 5:00 PM, and admission fees apply.
---
Clayborn Temple
---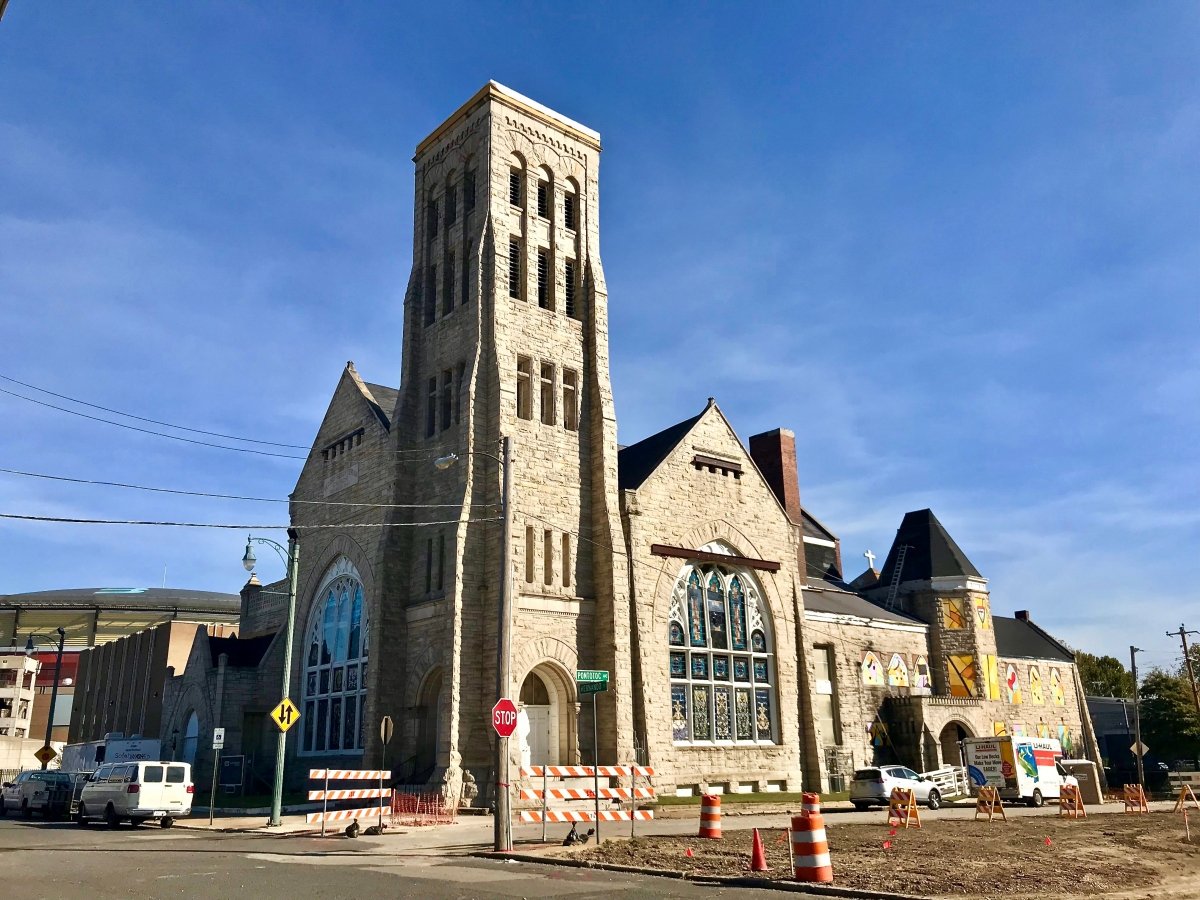 Getting to tour Clayborn Temple was an unexpected opportunity. It wasn't on our itinerary, but someone suggested that we might want to drive by the site.
It turned out to be one of the most memorable experiences we have had while on the road.
The building itself is a grand Romanesque Revival structure. At the time of its dedication as the Second Presbyterian Church in 1893, it was the largest sanctuary south of the Ohio River.
The local African Methodist Episcopal congregation purchased the property for $100,000 in 1949 and renamed it Clayborn Temple in honor of AME Bishop Jim Clayborn.
The building's significance, however, eventually surpassed its grand architecture and megachurch status.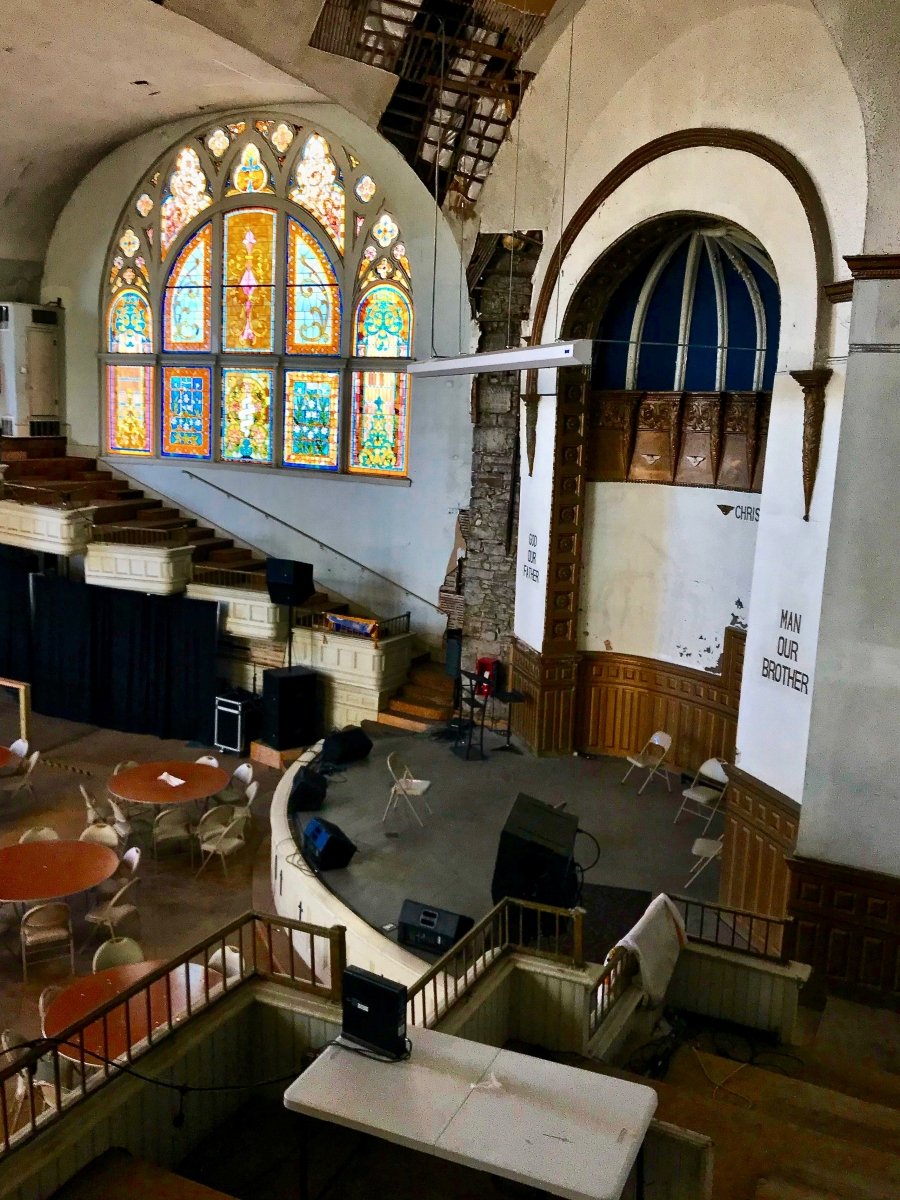 In the 1960s, Clayborn Temple became a gathering place for the local Civil Rights Movement.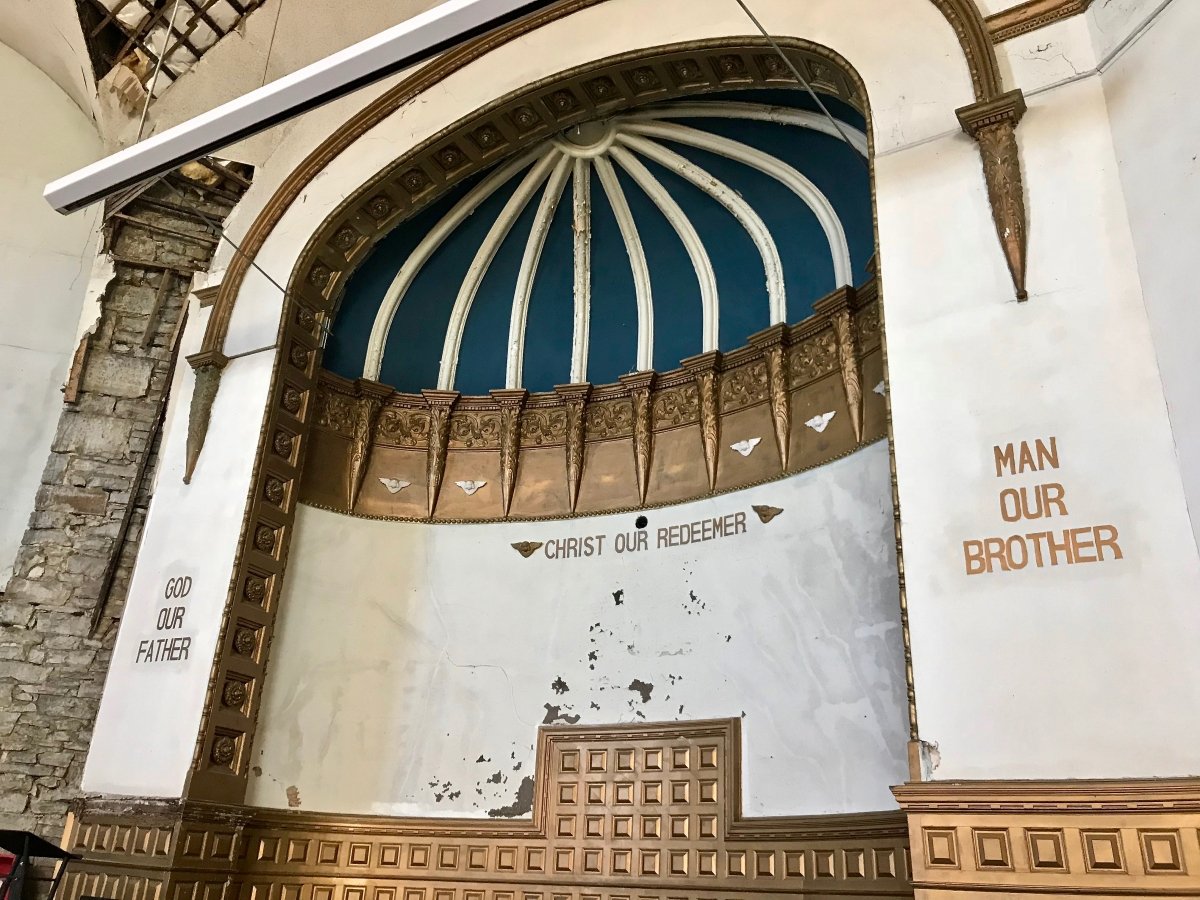 In February of 1968, Clayborn Temple was the staging grounds for the Memphis Sanitation Workers Strike. The iconic "I AM A MAN" placards were distributed there for the daily marches to Memphis City Hall. Dr. King arrived in Memphis to lend his support and lead the march on March 28. Unfortunately, the protest erupted with violence and police responded with nightsticks, teargas, and gunfire.
Dr. King returned to Memphis on April 3, to lead another march, but it was not to be.
The church building became to expensive for the congregation to maintain, so it was abandoned in 1999 and eventually fell into a state of disrepair.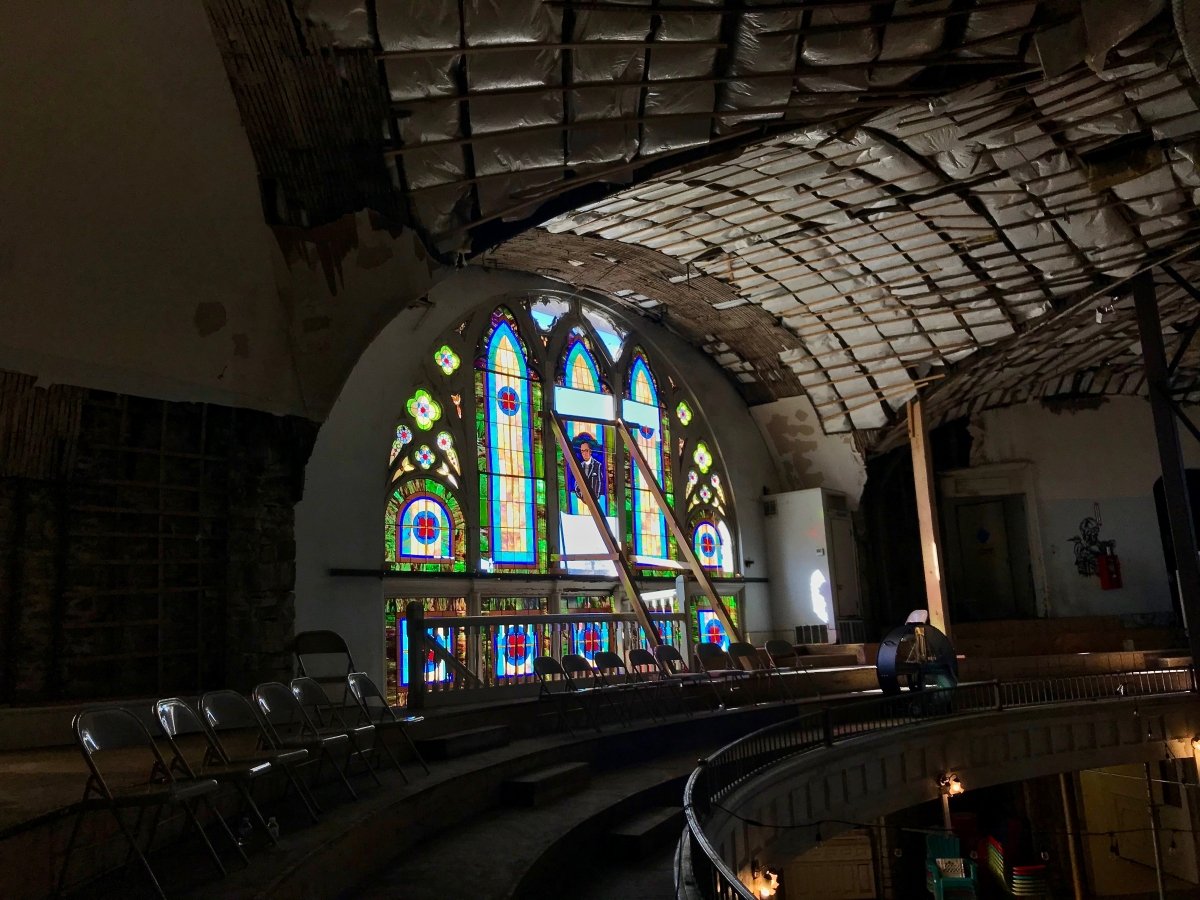 In 2015, a group of concerned residents launched the Clayborn Reborn initiative to restore the temple. An engineering report found the church habitable, and although a work in progress, it soon opened as an event space for meetings, concerts, cultural events, and church services.
The day we happened by, the building was closed, but a worker put us in touch with operations manager Deondra Henderson who gave us a brief tour and then turned us loose to explore the massive structure.
The original stained glass windows were designed by Artistic Glass Company of Cincinnati, Ohio, in 1892. Some panels were replaced in 1949, including the glass portrait of Bishop Clayborn.
The church's pipe organ, also installed in 1892, was designed by J. W. Steere and Sons of Springfield, Massachusetts, and came at a price of $6500.
The church bell, cast by the Kaye Foundry of Louisville, Kentucky, was recovered from the bell tower in 2016 for restoration.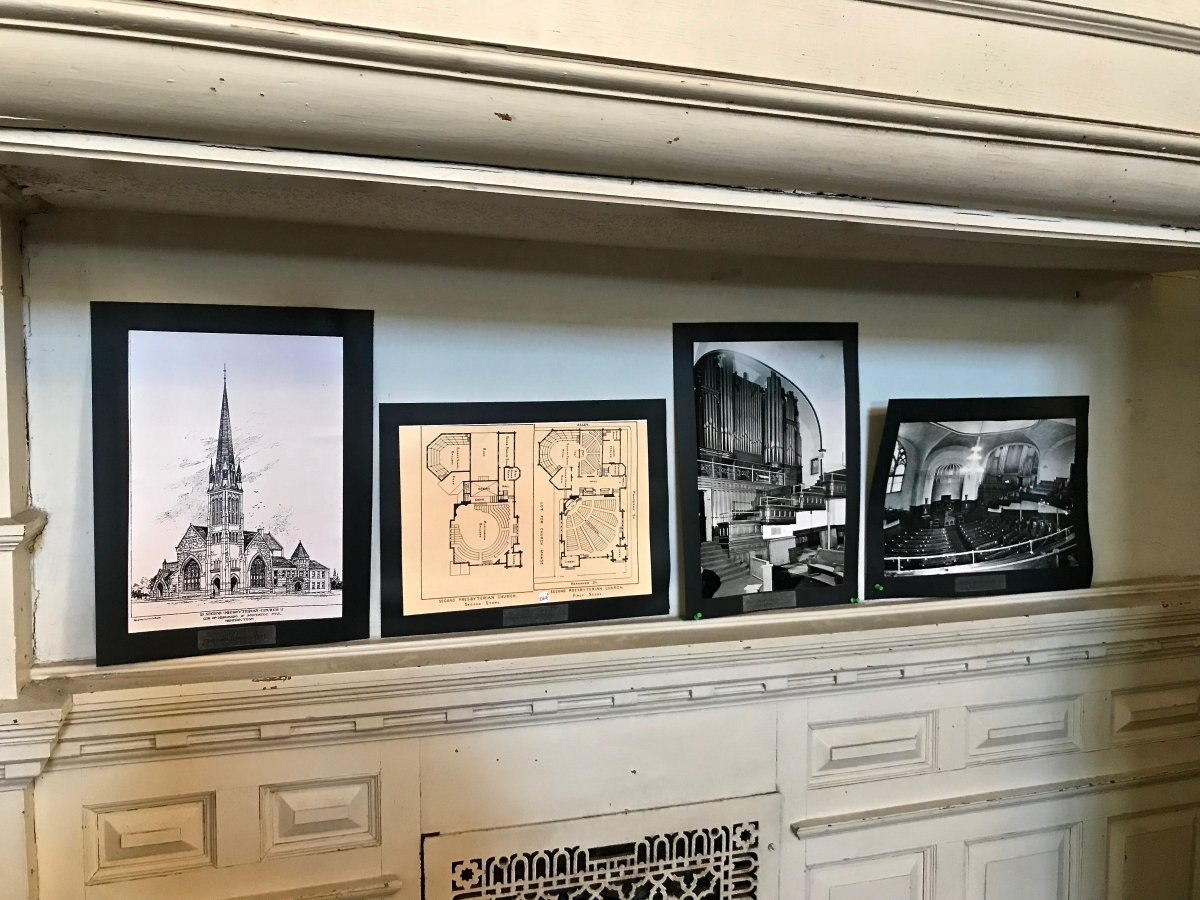 Historical blueprints, photographs, and art are great references for temple restoration.
A timeline and photo-imprinted drape honor Clayborn Temple's association with the Memphis Sanitation Workers Strike.
One curiosity that illustrates the passage of time in the historic structure is an Empress Tree (Paulownia tomentosa), growing through an upstairs room and out a window. With renovation underway, its days are numbered, I am sure.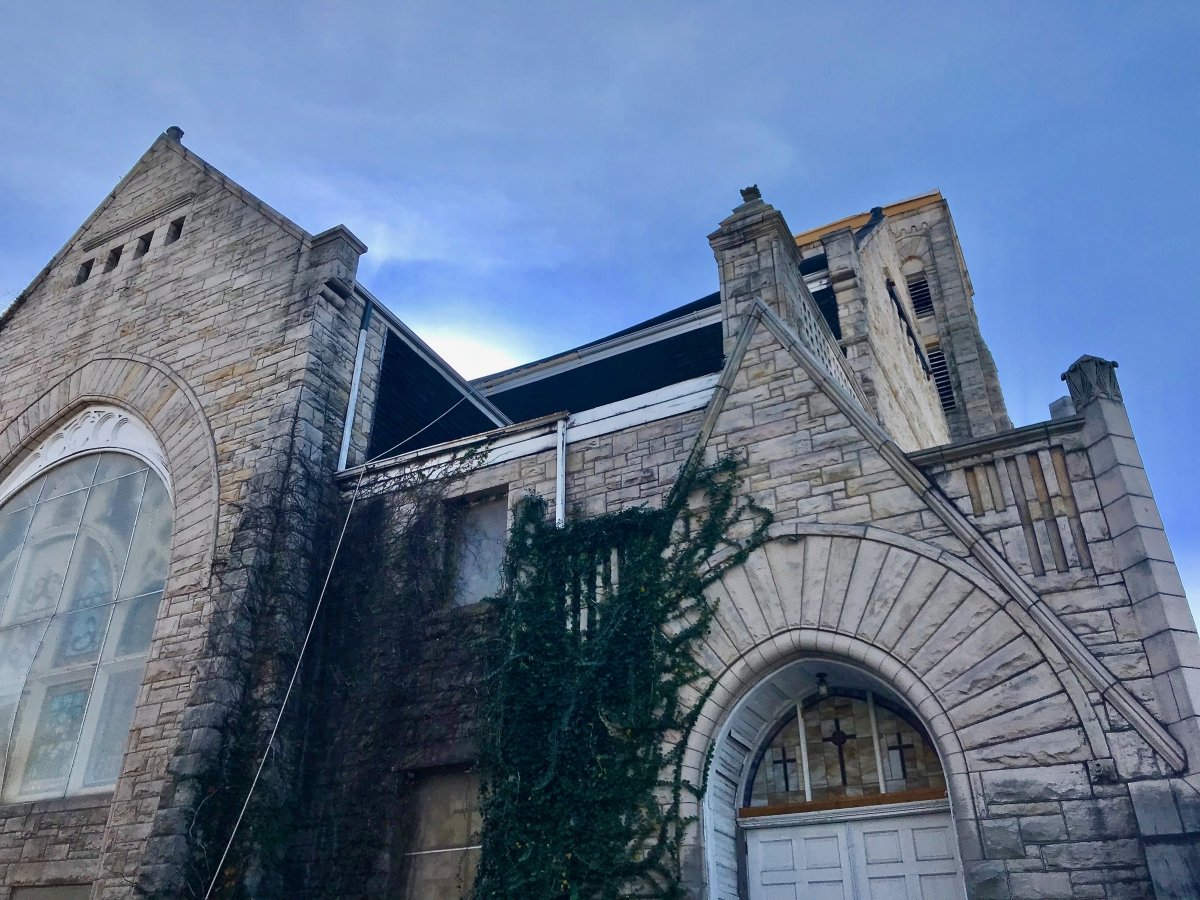 Interested parties can volunteer, contribute, or schedule events to help complete the work at Clayborn Temple.
---
Slave Haven Underground Railroad Museum
---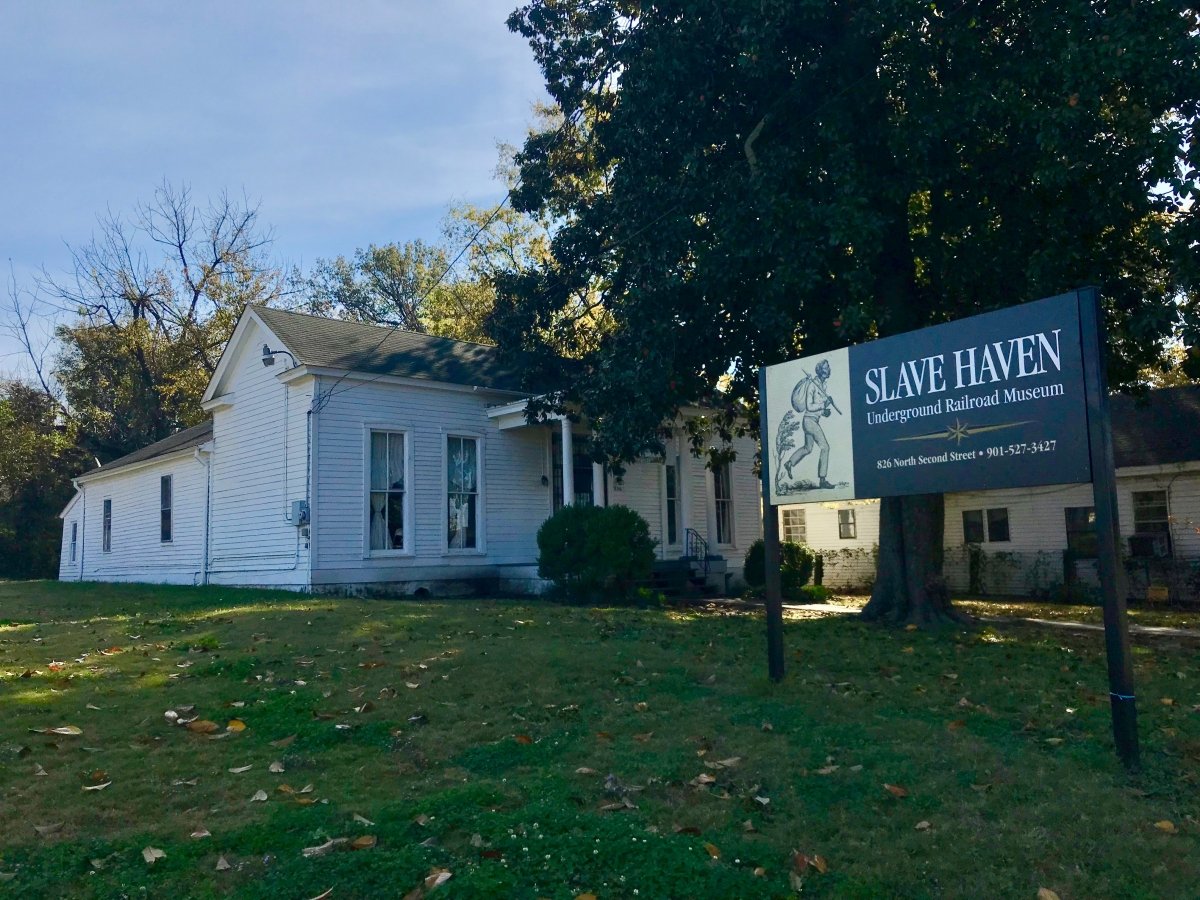 I have written about several Underground Railroad historical sites encountered on my travels, and other than the connection at Fort Jefferson in Dry Tortugas National Park, Slave Haven Underground Railroad Museum was the southernmost location I had visited.
The museum is located at the 1849 Burkle Estate. Jacob Burkle was a German immigrant who operated the Memphis Stockyards and owned a bakery at this location on North Second Street.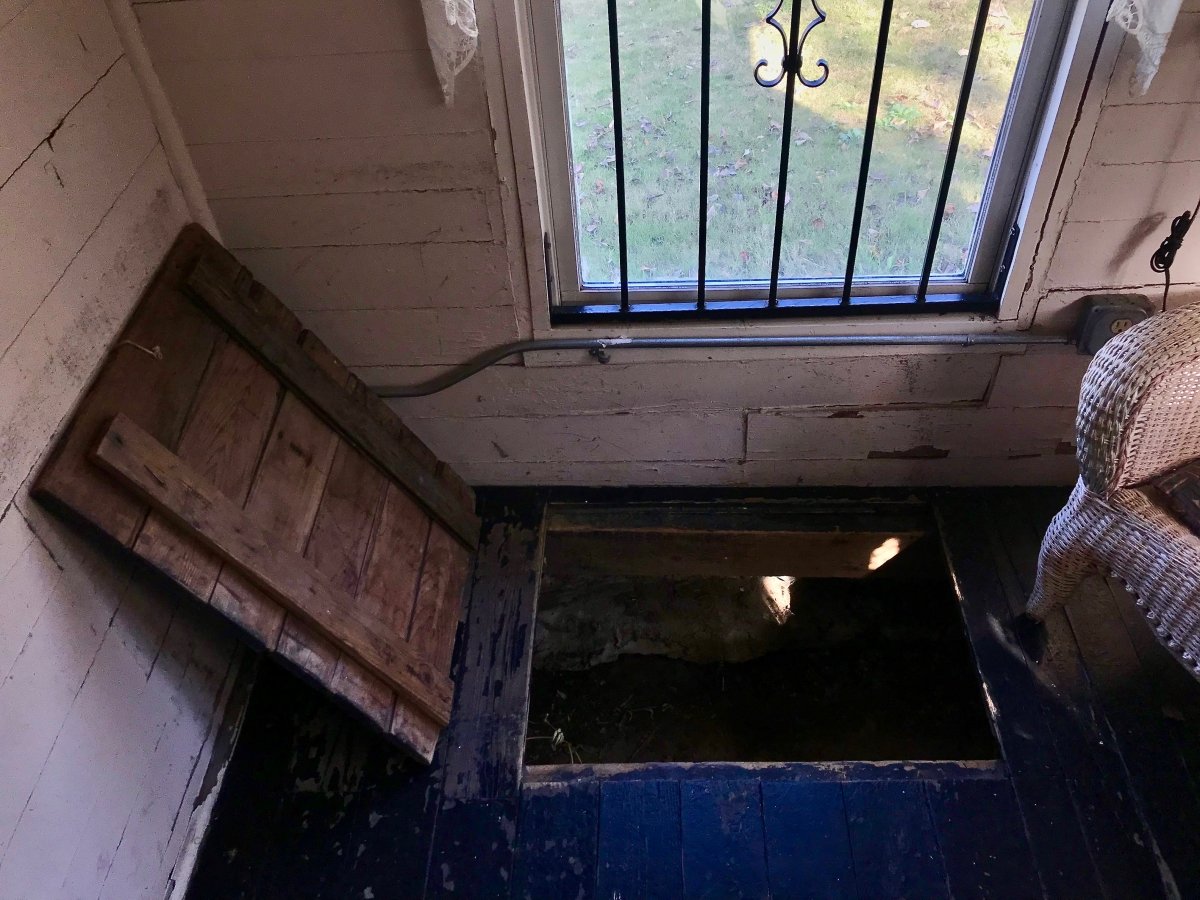 There are accounts that the Burkle home was also a station on the Underground Railroad, but there is little evidence to prove it. This would only make sense because conductors operated covertly and would not keep written records to prove their actions.
I was totally intrigued with the house, and it clearly appeared to have been designed to accommodate fugitives with its trap doors, cellar, and passageways.
I understand architectural design for ventilation, but the oval brick openings in the subterranean room were large enough for an average adult to pass through.
It was easy to visualize escaped slaves hiding in the brick cellar, waiting to reach the river by cover of dark.
Vented openings on the house exterior appear smaller than the those in the cellar. I don't believe an average adult could fit through, but some accounts say there were tunnels that connected the house to other stops on the Underground Railroad.
---
Elaine Lee Turner
---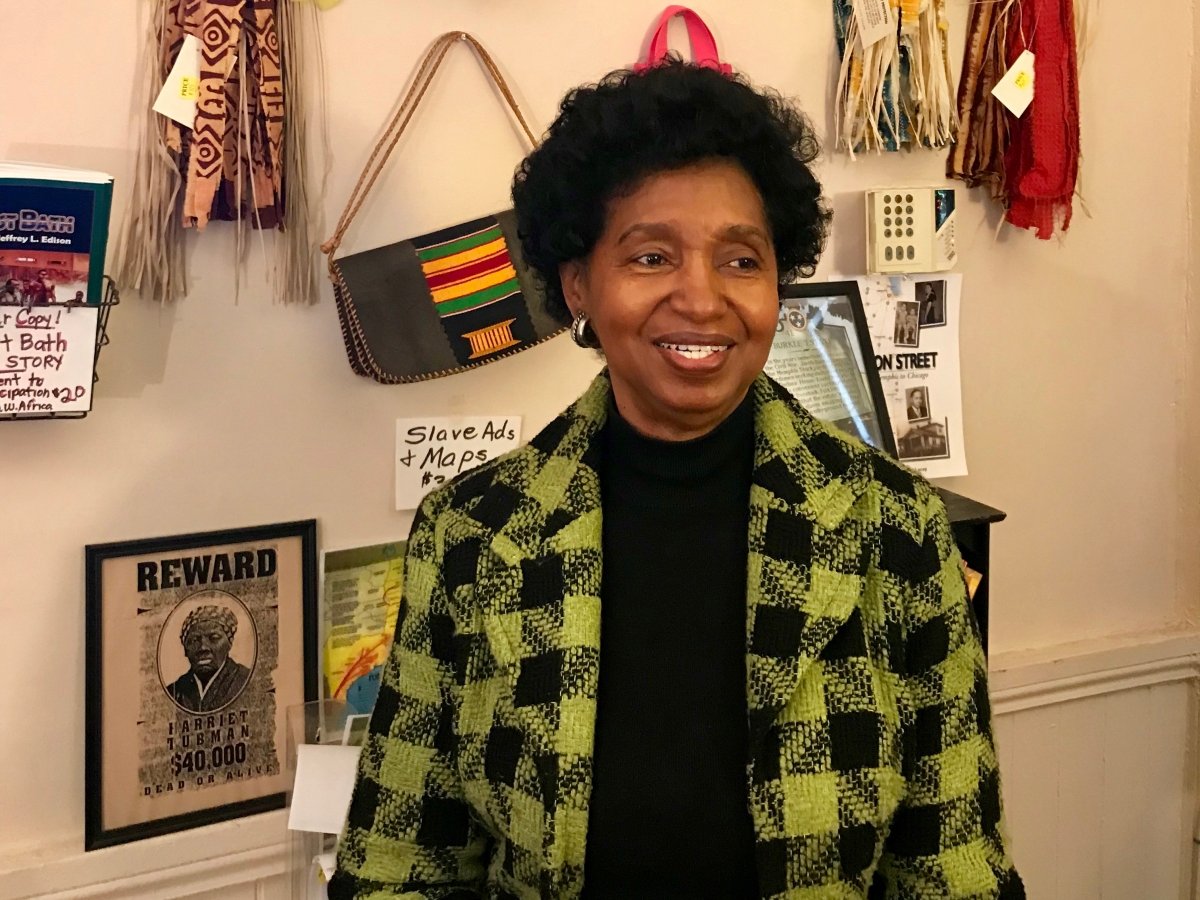 I was most excited to learn that our museum guide Elaine Lee Turner was a Memphis civil rights legend.
Elaine, along with her sisters Brenda, Peggy, Sandra, Joan, Earnestine, and Susan participated in more than 50 protests, sit-ins, and other direct actions between 1960 and 1966. With three arrests to her credit, Elaine joined her sisters for a total of 17 arrests. In 1965, Jet magazine named the Lee sisters the most arrested civil rights family in America.
The Lee Sisters have received many accolades and honors for their work, and in 2017 they were recognized with a historical marker at the corner of Gayoso Avenue and South Main Street in Memphis.
---
Beale Street
---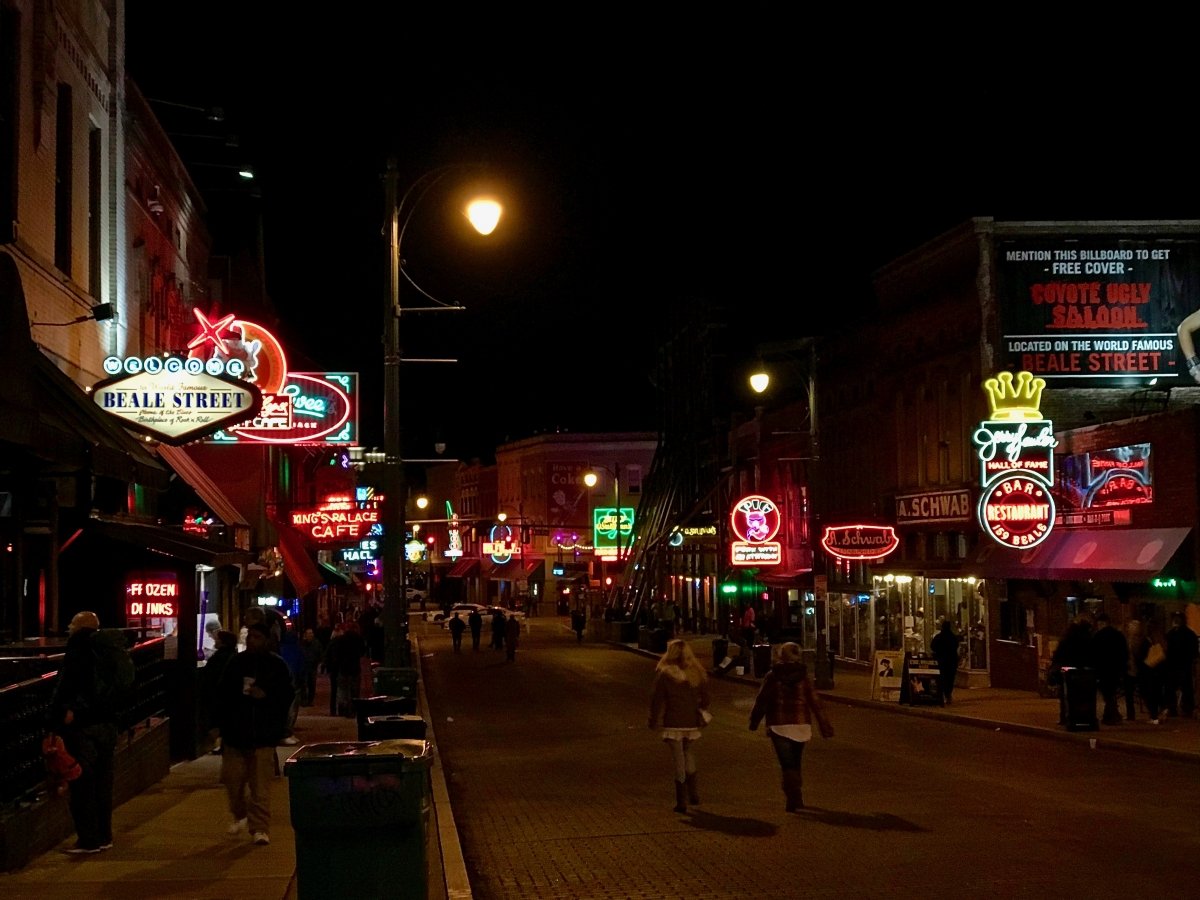 After dark, we walked down to explore nightlife along historic Beale Street, named "Home of the Blues" by an Act of Congress in 1977.
With musical roots dating to the 1860s, this stretch of pavement has seen its share of ups and downs. Today it is a musical mecca, not just for the blues, but many other genres, as well.
A statue of W. C. Handy, considered the Father of the Memphis Blues, is located in Handy Park, and a nearby historical marker commemorates the anti-lynching crusade of Ida B. Wells during her tenure in Memphis.
Click here for Memphis lodging options on TripAdvisor!
---
The Arcade Restaurant
---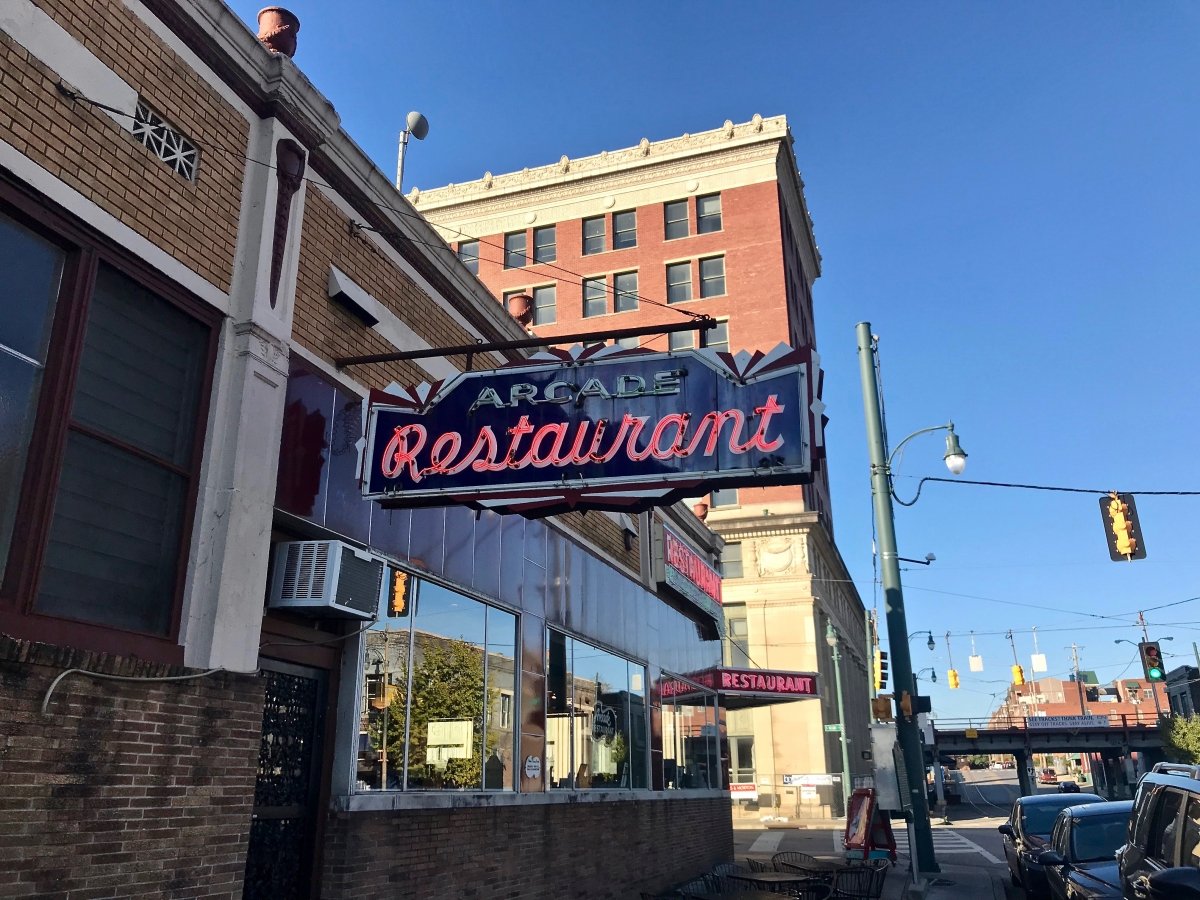 The 1919 Arcade Restaurant is the oldest dining establishment in Memphis. It is located a block and a half from the Lorraine Motel, making it an obvious choice for at least one meal while visiting the National Civil Rights Museum.
We headed there for breakfast on our second day in town.
Elvis Presley was a regular customer at the Arcade, and today's menu features his favorite grilled peanut butter and banana sandwich. We sat at The King's favorite booth, situated by the back door in case he had to make a quick exit from an overzealous fan.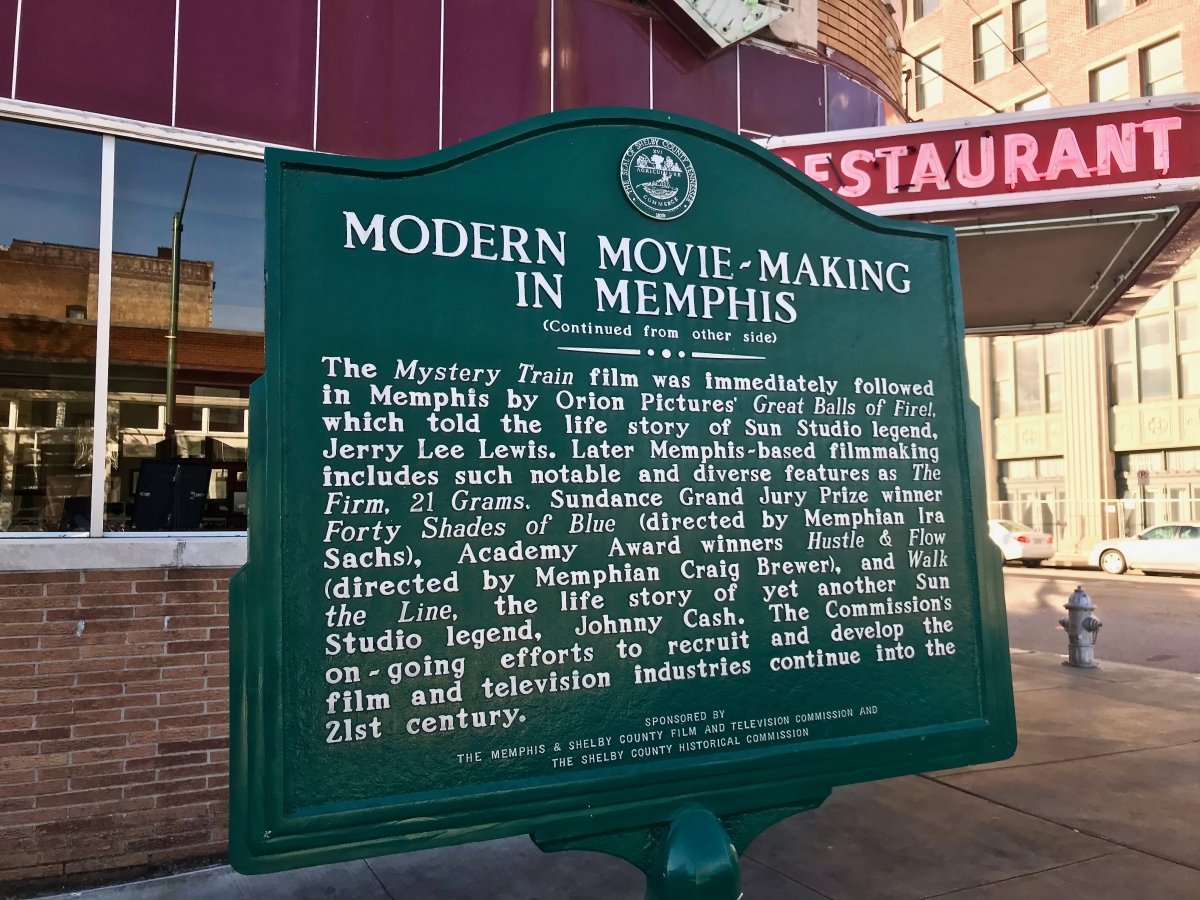 The historical restaurant has been featured in many movies including Mystery Train, Great Balls of Fire, The Client, The Firm, 21 Grams, Elizabethtown, Walk the Line, and My Blueberry Nights.
---
Map It!
---
---
We Would Love to Hear From You
---
We enjoy dialogue with our readers, especially when they share off-the-beaten-path destinations and useful travel tips. Have you ever visited Memphis, Tennessee? If so, we would love to hear about your experience. We invite you to leave your comments and questions below, and we always respond!
---
Pin this Post!
---