(a

15

minute read)
---
A month-by-month account of Year One in the life of a travel blogger who quit his day job to travel and write full time.
---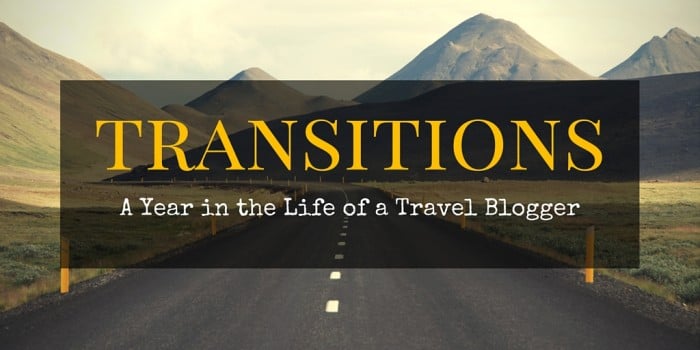 2015 has been a transitional year at Backroad Planet!
It marked my exit from a 35-year career as a public school teacher, and my entrance into the life of a travel blogger. Although we launched Backroad Planet in September 2013, it always played second fiddle to my school district responsibilities. I retired on June 5, the last day of school, and building Backroad Planet has been the focus of my attention ever since.
---
A Year in the Life of a Travel Blogger
---
In many ways, growth the past year has been gradual. In other ways the increase has been exponential!
If you had told me on New Year's Day 2015, that before the year was over, I would:
travel to Europe three times in a six-month period,

visit 12 countries, 9 for the first time,

tour 17 UNESCO World Heritage Sites, bringing the total to 40,

visit 12 Florida State Parks, now totaling 75,

work with major brands and tourism boards on sponsored and paid assignments,

travel with some of the most prominent bloggers in the travel industry,

win two international round-trip airfares,

attend four travel conferences,

have a front page interview in a hometown newspaper,

be featured on a top-rated podcast,

have 6 interviews or collaborations published on other web sites,

gain 500+ subscribers to our semi-weekly On the Road with Backroad Planet newsletter,

grow our organic social media to more than 40K+ followers,
I would not have believed you!
Yet, it all happened. Most of it in the last six months.
And now, a year in the life of a travel blogger . . . .
January 2015
---
January 1, found me at Pinebox, my cabin in the North Georgia mountains. Soon, though, the Christmas Break would be over, and it would be back to the classroom for me, with five months left until retirement.
Even with our demanding work schedules, Jerry and I managed to take a couple of weekend day trips to locations in our vicinity. The first was to the Tampa Electric Manatee Viewing Center at the Big Bend Power Station in Apollo Beach.
Our second outing of the month was to Gamble Plantation Historic State Park in Ellenton. Jerry packed a cooler, and we drove by the home of our dear friend Gloria Houston so she could join us on our jaunt. Dr. Houston is a retired professor and author of many award-winning books. She has been a kindred spirit and my personal mentor since the day we met at a book-signing in Tampa twenty-three years ago. After a guided tour of the plantation house, we shared a picnic lunch in the shade of the ancient oaks. Special times like these spent with forever friends are the perfect days you will always remember!
February 2015
---
February was the shortest month of the year, and according to the dearth of images in our photo archives, not much to speak of happened in the travel department. But we did do a Sunday drive up to San Antonio for dinner at Pancho's Villa (still Pancho Villa's, to me). Typically, our friends Vicki and Mary Jane from 2 Chicks and an RV join us there for some of the freshest Mexican food you can find north of the Rio Grande.
March 2015
---
We did a couple of day trips in March. One was to Gary's Oyster Bar in Lake Alfred. Nothing like bellying up to the bar for a dozen raw and a dozen steamed oysters shucked fresh before your eyes. Gary's has a rustic charm all its own, and it tops the list for "informal dining" in Polk County.
Later in the month, we drove up to Mount Dora with Jerry's daughter Brandy for the Spring Collectibles & Crafts Show. Mount Dora has similar special events scheduled most weekends year round. One of our favorite getaways, this quaint historical town is perfect for walking, antiquing, and of course, eating! You don't want to miss two of our favorite eateries, Pisces Rising and The Goblin Market.
April 2015
---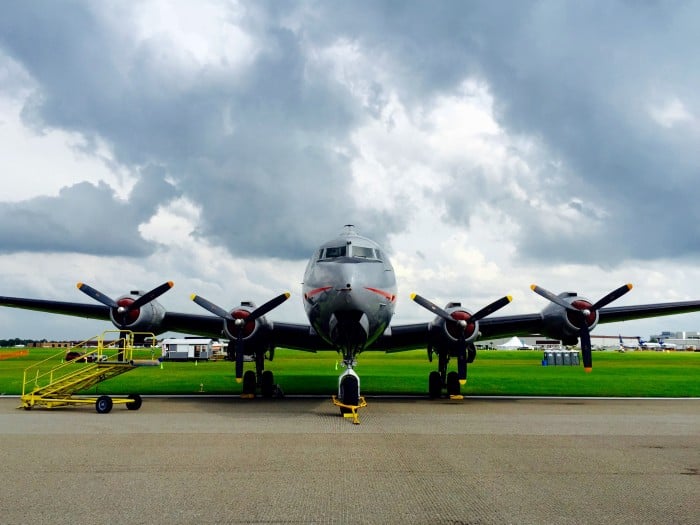 The highlight of April was the Sun 'n Fun International Fly-In & Expo in Lakeland. Jerry and I have attended the Fly-In for years, but this was our first experience attending as members of the media. It's pretty much the norm now, but back in April it was a huge deal to score our very first press passes to a major event.
The life of a travel blogger was becoming an ever-evolving reality.
May 2015
---
Even though my official retirement was still a month away, our travel kicked into high gear in May with two back-to-back road trips. We traveled first to the Atlantic for A Florida Space Coast Weekend where we visited Kennedy Space Center, ate at Shell's of Melbourne, and witnessed amazing sunrises at Tuckaway Shores Resort.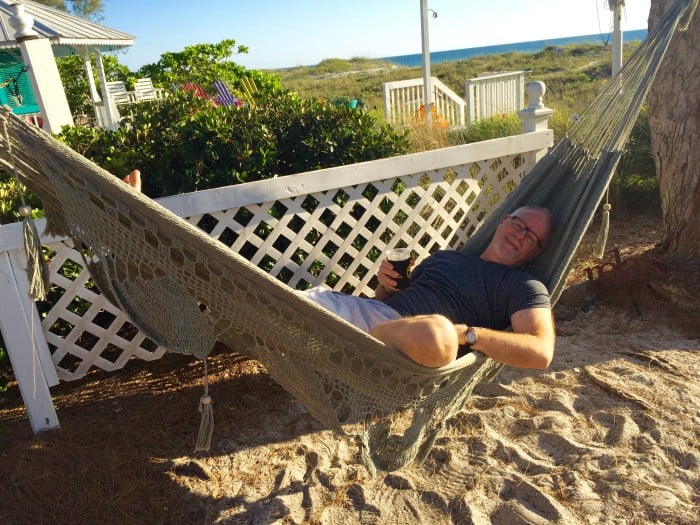 The following weekend we headed to the Gulf Coast for A Taste of Old Florida at Indian Rocks Beach. We ate at The Original Crabby Bill's, the Slyce Pizza Bar, and saw some incredible sunsets at Colonial Court Inn.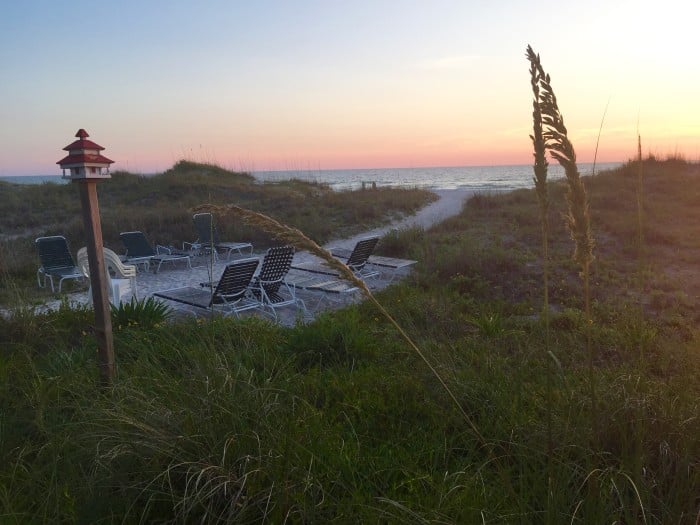 Many dear friends and family members came out for my retirement reception on May 19.
My former students Arianne, Jeremy, and Lauren became my colleagues many years later.
Those closest to me know I became increasingly disillusioned with the politics and policies of public education over the past decade, and ultimately these educational "deforms" drove me from the profession. Still, I will fondly remember the early years of my chosen profession, as well as my many fellow teachers and the thousands of students who touched my life in so many ways.
June 5, was the official date of my transition from a 35-year career as a public school teacher into the full-time life of a travel blogger.
June 2015
---
As school reached its end, I could hear the words of John Muir echoing in my mind, "The mountains are calling, and I must go." For Axle and me, a trip to Pinebox was long overdue. I spent most of my two weeks at the cabin working on Backroad Planet, but just being surrounded by the beauty of the mountains, forests, waterfalls, and fresh air gave me the escape I needed.
While in the mountains, I took a day to explore historical sites around Union and Towns Counties associated with farmer poet and novelist Byron Herbert Reece. I have not written a post about this intriguing man and his tragic end because there are a few more locations I need to scout, as well as substantial reading and research yet to do.
July 2015
---
At the end of June, Jerry and I flew out of Tampa International to embark on our first sponsored trip with Viking Cruises.
The first partnership with a major travel brand is a memorable milestone in the life of a travel blogger!
We added an extra day in Amsterdam before departure on the cruise, and spent most of the day at the Rijksmuseum as guests of I amsterdam. We visited every floor and every gallery so as not to miss viewing any treasures such as Rembrandt's "The Night Watch."
The Grand European on the Viking Mimir was a 15-day cruise from Amsterdam to Budapest through the Netherlands, Germany, Austria, Slovakia, and Hungary, and was perhaps the most memorable journey Jerry and I have taken together. It is best portrayed in our European Panoramas photo-essay.
We made a 36-hour stopover in London on our return trip, where we saw the West End production of Wicked at the Apollo Victoria Theatre and did a self-guided walking tour to Buckingham Palace, Westminster Abbey, Big Ben, Harrods, and Hyde Park.
August 2015
---
On August 7, a hometown newspaper published "Riverboat Ramblers," an interview with Jerry and me that primarily focused on Backroad Planet's work with Viking Cruises.
Four days later, I traveled to Bloomington, Indiana, for Travel Media Showcase. It was my first time speed-dating with travel brands and destination marketing organizations. By the end of the conference I had added 30+ North American Destinations to my Bucket List. My calendar is already marked for TMS 2016 in Grapevine, Texas!
Immediately following TMS, I went on press trips through two Indiana counties. The iconic Indiana roadways appeared exactly the way I had always imagined. My adventures are detailed in A Southern Indiana Road Trip, and Celebrate Christmas Year Round in Santa Claus, Indiana. The day I flew home, I did a whirlwind tour of Louisville, Kentucky.
On August 20, I received notification that I had won two round-trip airfares with Icelandair. I had forgotten entering the contest on JohnnyJet.com, so winning was even more of a surprise. Iceland, here we come . . . .
(Update: Following our trip to Iceland in June of 2016, my article 13 Things to Know Before You Travel to Iceland was published on JohnnyJet.com.)
I had my third eye surgery in thirteen months on August 25, a story still in the making . . . .
September 2015
---
The second weekend in September, Jerry and I did a Florida State Park road trip that took us on a loop to North Florida and back. We renewed our annual passes and visited several parks for the very first time, including Madison Blue Spring State Park and Devil's Millhopper Geological State Park.
The first stop on our trip, however, was Mount Dora, where we met up with Jeff Titelius from EuroTravelogue. It is always great to meet cyber-friends in person!
Later in the month, I attended two conferences, Travel Industry Exchange and FLBlogCon, both in Orlando.
October 2015
---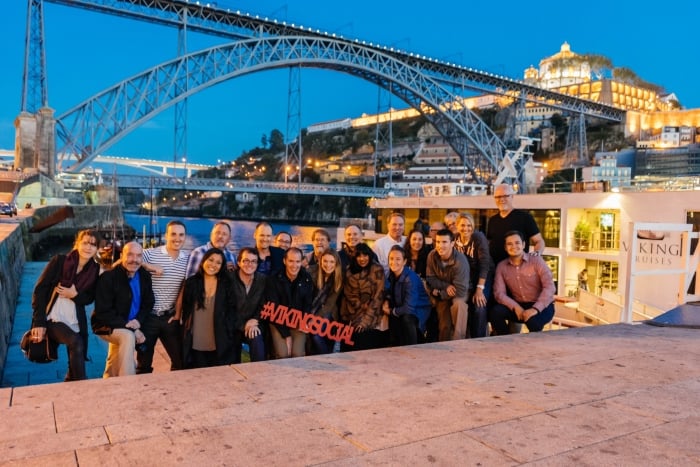 In late September, I flew to Lisbon, Portugal, to join #VikingSocial, a select group of travel writers, photographers, social media influencers, and PR representatives for Viking's River of Gold cruise through the Douro Valley. This eclectic group of travel industry personnel bonded immediately, making our journey together on the Viking Torgil one that we will always remember, and creating cherished friendships to last a lifetime. My photo-essay, Portugal in Panorama shares glimpses from this memorable journey through one of Europe's hidden treasures.
During the Douro River cruise, I was honored to join host Chris Christensen and other travel writers for Episode #196 of This Week in Travel. This podcast was the first time I have publicly shared the crazy, twisted story involving my detached retina, JohnnyJet, and Viking Cruises.
Photo Credit: JohnnyJet
I celebrated my birthday October 3rd, while on board the Viking Torgil. Later that month, Jerry and I celebrated it again with another visit to Gary's Oyster Bar.
Heading to the mountains for the third week of October has been my tradition for the twelve years I have had my Pinebox in the North Georgia mountains. It is the best way I know to experience autumn, especially since there is no such season in Central Florida. Jim Swilley and Ken Marshall, my brothers-by-other-mothers, drove up from their home in Atlanta, and we spent a couple of days hiking trails and scouting waterfalls, like we typically do.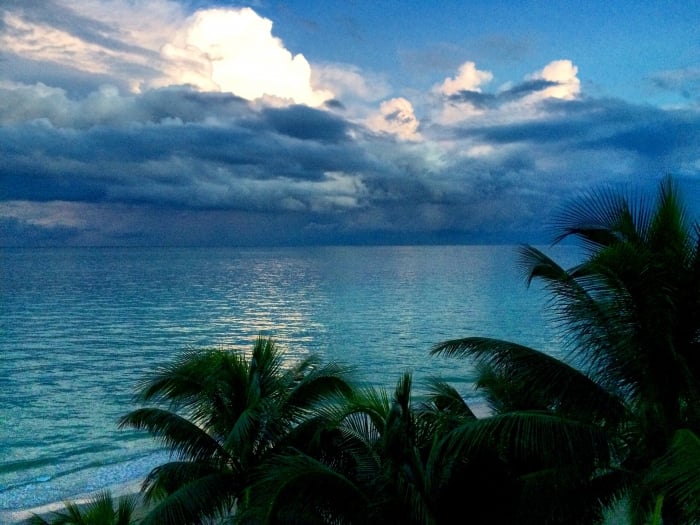 I finished October with a road trip to Fort Lauderdale/Hollywood for Travel Bloggers Exchange North America. It was my first TBEX, and the days were packed with keynotes, sessions, and speed-networking. The highlight of the conference, however, was connecting with other travel bloggers like Melody Pittman from Wherever I May Roam and Lisa Chavis and Cheryl MacDonald from What Boundaries? at cocktail parties and dinner. I left the event with a load of homework, most of which is yet to be completed.
November 2015
---
On November 3, I had my fourth eye surgery in 16 months. It proved to be the most difficult recuperation so far. As I write, I am still in recovery.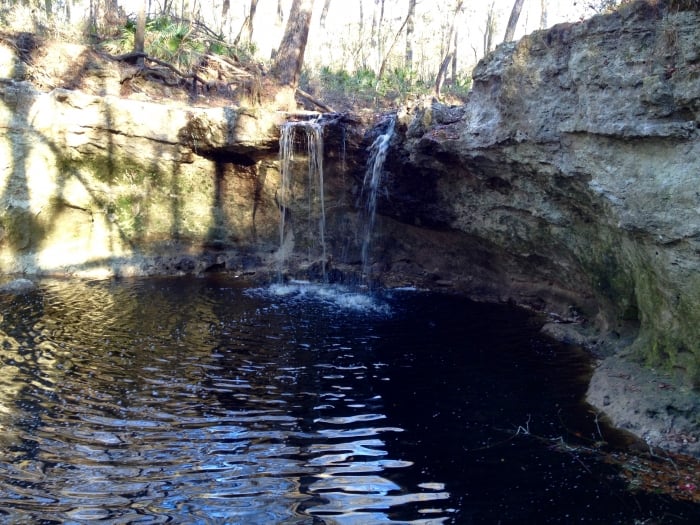 In mid-November, we teamed up with VISIT FLORIDA to publish "Visit 3 Natural Waterfalls in Florida." As much as I enjoy out-of-state and international travel, there is something special about sharing little-known treasures in the state I know best.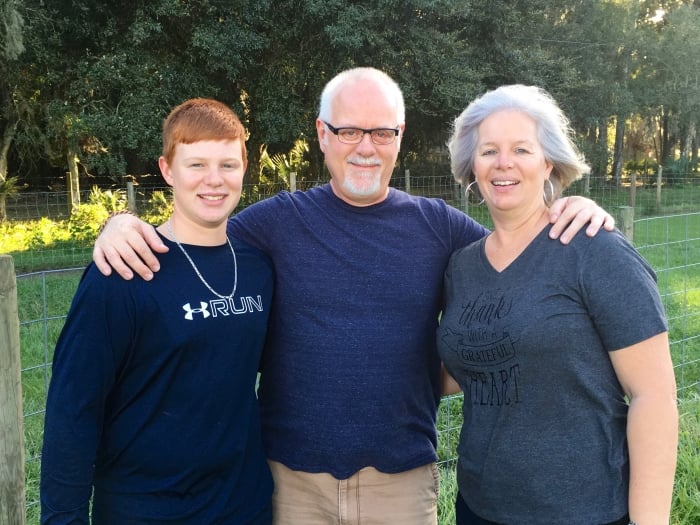 I spent Thanksgiving Day with my family, including my nephew Nathan and sister Carla, and brought home enough leftovers to last for days.
December 2015
---
On December 3, I hosted my first Twitter chat (#BackroadFLChat), also sponsored by VISIT FLORIDA. With the help of my co-host, Sandi McKenna from Midlife Road Trip, I was able to lead a highly-motivated group of Tweeters in a discussion of Florida Freshwater Fun. The chat went like clockwork, the hour flew by, and I was left ready to do it again!
Four days later, I flew to Europe for the third time in sixth months, joining another group of travel writers for the Romantic Mediterranean cruise on the Viking Star. The 8-day cruise took us from Barcelona to Rome by way of Southern France, Monaco, Corsica, and Florence. This trip confirmed the fact that . . . river or ocean . . . Viking is the world's best cruise line, hands down!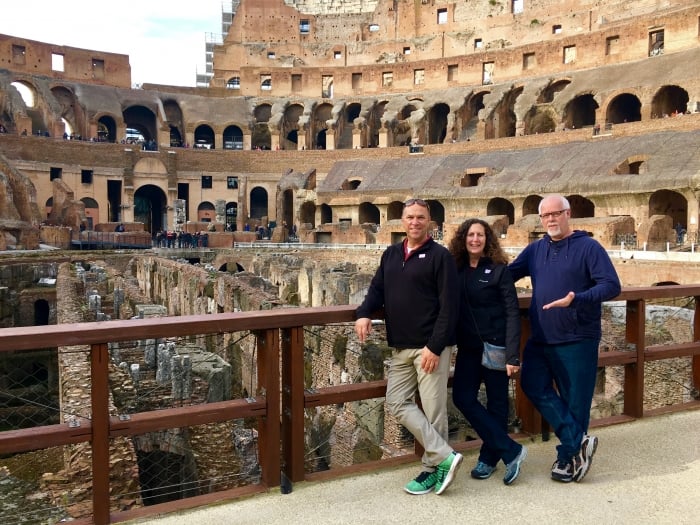 While in Rome, I joined Charles McCool from McCool Travel and his wife Julie from Fun in Fairfax VA for a small-group excursion with Rachel Zitin of LivItaly Tours.
(Update: I wrote about our whirlwind tour that day in my article The Best Way to See Rome in a Day.)
It was great to reunite on the Viking Star with my #VikingSocial friends: Jenn Weatherhead Harrington from Travel & Style, Justin Harrington, and Mary Quincy. It was also my pleasure to meet Mary's sister Maude and Samantha Shankman from Skift. We shared bittersweet goodbyes on our final night together . . . .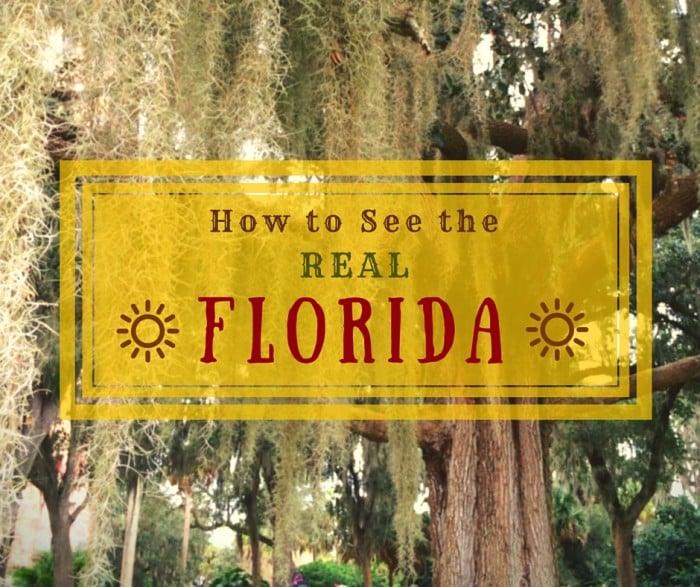 Less than a week ago (as I write), we published a curated post entitled "How to See the Real Florida: 11 Essential Web Sites." I shared the post on social media like I always do, but this time something resonated with readers, and in just a few days traffic to our site skyrocketed, making it our most popular post of the year and December our busiest month ever!
---
Reflection
---
Backroad Planet's growth during the final six months of 2015 has blown me away!
As a beginning travel blogger, I remember hearing established bloggers discuss how travel brands would find them online and approach them with proposals for paid or sponsored work. I found this difficult to believe, until it happened to us . . . .
If you had asked me early on to name two major brands I would want to work with, I would have said Viking Cruises and VISIT FLORIDA. How was it then, that both of these brands discovered Backroad Planet online and proposed collaboration without us having pitched them first? When I first shared this with Jim Swilley, he assured me it was obvious that the laws of attraction were working in our case. I had never looked at it that way before, but now I am fully convinced.
There have been days when I was discouraged with low traffic or difficult web site issues, but the steady growth I have witnessed has fueled a fire in me to keep doing what I'm doing because the never-ending work associated with running a web site is starting to pay off.
A constant element in the life of a travel blogger is hard work. It is true we get sponsored travel and press passes, but nothing is truly free. With every assignment or campaign, we have pictures to take, articles to write, web pages to design, social media to conduct, and so much more . . . .
But no complaints here. As the old saying goes, "Choose a job you love, and you will never have to work a day in your life." When making my plans to retire, I knew I wanted to travel and write. That is why Backroad Planet was born, and I can say without reservation that I love my job!
"Ah, the life of a travel blogger . . . ."
---
Backroad Planet's Goals for 2016
---
I did not conduct an in-depth audit of Backroad Planet. I know it would serve me well, but at this point I don't have time for that. I did, however, take time to brainstorm a broad list of goals for the coming year.
Find a comfortable balance between home, work, and travel.

Organize my office and work space.

Develop a standard efficient workflow.

Write and publish posts faster.

Transition to our new web site design.

Learn SEO and Google Analytics.

Travel only once or twice each month.

Visit Washington, Oregon, Montana, North Dakota, and South Dakota.

Travel to Iceland, Newfoundland, Chile, and nations bordering the Baltic Sea

Continue working with Viking Cruises and VISIT FLORIDA.

Work with a select few additional tourism boards, DMOS, or CVBs.

Partner for sponsored road trips with automakers, RV manufacturers, or car rental agencies.

Accept only assignments or sponsorships I truly want.

Form partnerships and collaborate with other bloggers.

Initiate more monetization and passive income strategies.

Increase our readership and grow our email list.

Organically increase our social media to 100K+ followers.

Host a regular sponsored Twitter chat.
There is a great Problogger post entitled "How to Do an End of 2015 Blog Audit," that provides an in-depth categorical listing of questions for goal-oriented bloggers to ask themselves. Perhaps it should be the final bullet in my list . . . .
---
We Would Love to Hear from You!
---
Jerry and I enjoy dialogue with our readers, and even though we still have a lot to learn ourselves, we are always happy to share from our insight and experience as travelers and bloggers. Feedback and information from readers is appreciated, as well. We invite you to leave your comments and questions about the life of a travel blogger below, and we always respond!
---
Pin This Post!
---

This blog has been verified by Rise: Rf5159a15c7850c2d6a95a85fda420003