(a

17

minute read)
---
A luxury sailing on the Viking Star is the perfect way for destination-oriented travelers to cruise the Mediterranean and tour Europe's great port cities.
---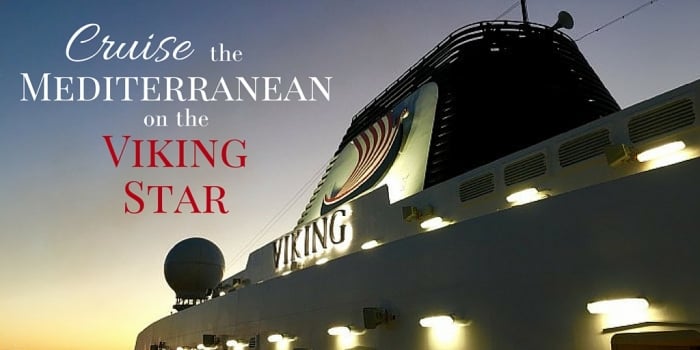 It is no secret that I love river cruises. Ocean cruises are great, too, but my heart always gravitates back to the rivers.
Viking Ocean Cruises invited me to join them as a guest for the Romantic Mediterranean cruise during the maiden season of their first ocean liner, the Viking Star. Since then, Viking has added eight more ships to their ocean fleet.
I never questioned whether I would love sailing the Mediterranean with Viking, but I did wonder whether the many features I enjoyed on river cruises would also be present on a Viking ocean cruise.
As if . . . .
The Viking Star did not disappoint. Viking has infused every ounce of their river cruise standards into the design and operation of their first ocean cruise ship. Perhaps that is why the Viking Star was named Best New Cruise Ship by Cruise Critic's 2015 Editors' Picks.
So, herein I give you 18 reasons to cruise the Mediterranean on the Viking Star based on cruise amenities, my demographic, and destinations.
---
Cruise Amenities
---
1. My Viking Journey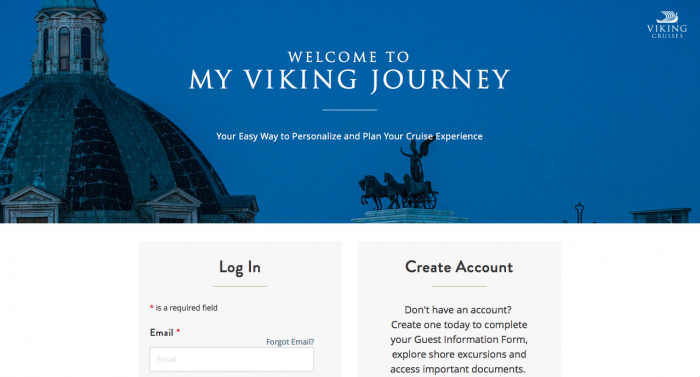 After my cruise was booked, Viking sent me a link to My Viking Journey, on online cruise planner that allows passengers to personalize their cruise itineraries. I was able to book excursions, make dining reservations, and explore onboard activities. The best part was being able to cruise the Mediterranean and view my daily schedule at a glance.
Note: There was an IT issue that caused the daily calendars to disappear from the web site once the cruise began, so I ended up having to verify my dining reservations onboard. I recommend printing out daily schedules prior to departure as a backup.
2. Small Ship Feel
The main reason I love river cruises is that the ships are small. These ships are built to certain specifications in order to navigate the locks, bridges, and rivers they travel. My most recent river cruise was the River of Gold through Portugal on the Viking Torgil, carrying only 106 passengers.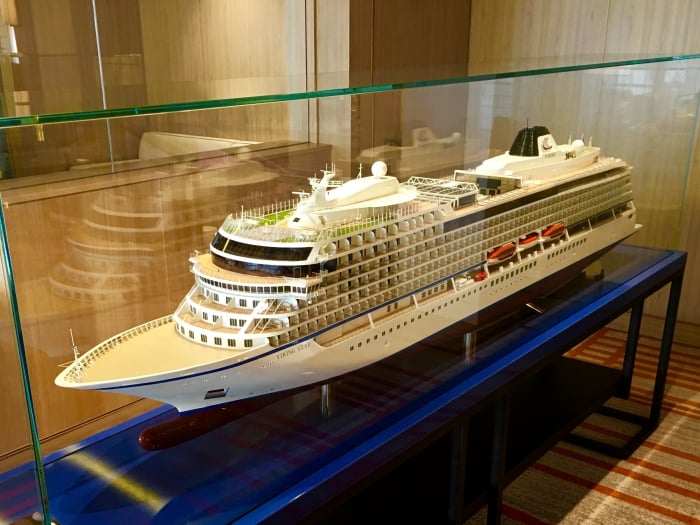 As ocean liners go, the Viking Star is classified a small cruise ship. Her passenger capacity is 928, plus 550 crew members.
I know . . . I've done the math. No wonder Viking staff provides such exceptional service.
Still, I wondered if the small-ship feel of Viking's longships would translate to the company's first ocean-going vessel.
It did.
Perfectly!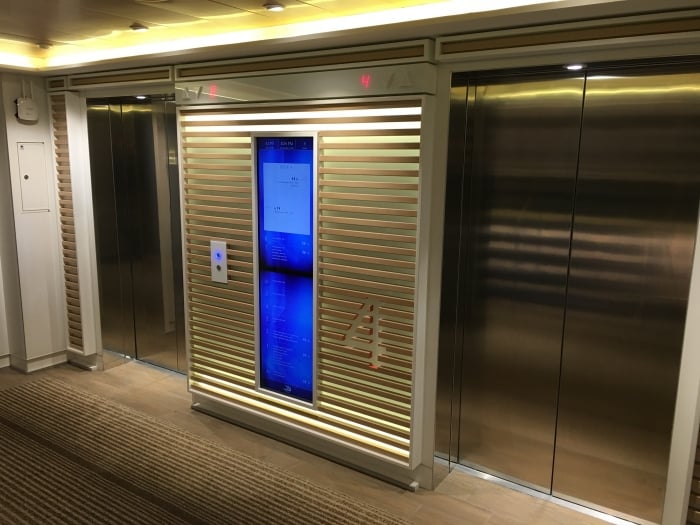 The ship was easily navigable with plenty of elevators and electronic signage, and I never felt overcrowded in any of the public gathering spaces.
3. All Veranda Staterooms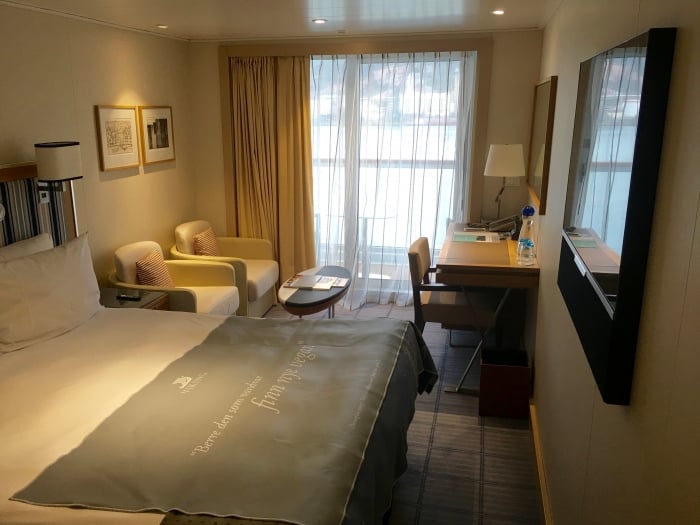 Simply put, there are no inside cabins on the Viking Star, which means EVERY stateroom has the luxury of a veranda.
4. No Days at Sea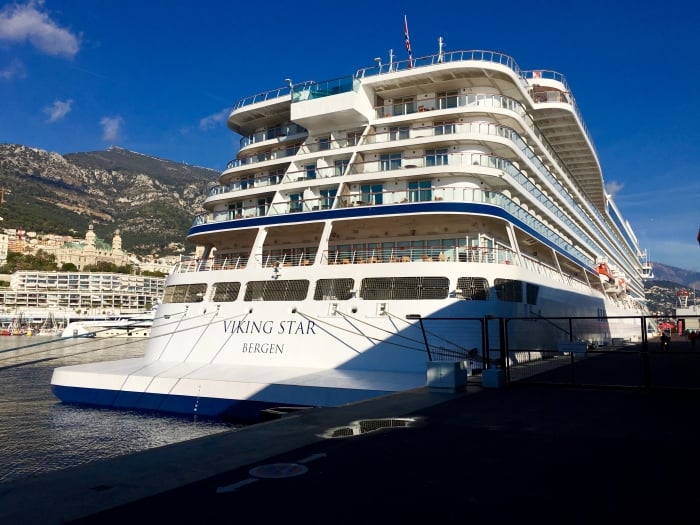 As luxurious, comfortable, and well-appointed as their fleet may be, Viking is a destination-oriented company. I enjoy creature comforts as much as the next person, but when I cruise I am more interested in where the the ship will take me. As Viking ocean cruises expand their routes, there may eventually be days at sea on some itineraries, but you can rest assured putting passengers in port every day is a Viking priority.
Even now I hear the echo of the narrator's voice from the Viking-sponsored Downton Abbey episodes: "Spend less time getting there, and more time being there."
5. Excursion Freedom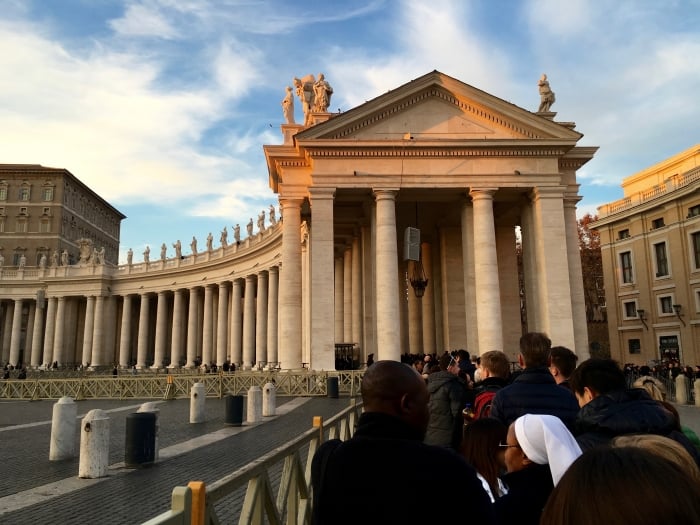 One of the things I love most about Viking Cruises is the freedom to schedule land activities, and there are several options. It's not like a school field trip (and God knows I've led plenty of those in my former life) where everyone has to stay together. You can choose between Viking's included and optional paid excursions in every port, or you can go with another tour company (like I did in Rome), or you can do self-guided tours. While the ship is in port, you are free to spend any or all of the allotted time doing your own thing. The only caveat is that you have to be back on ship prior to departure, which is usually around midnight.
6. Dining Options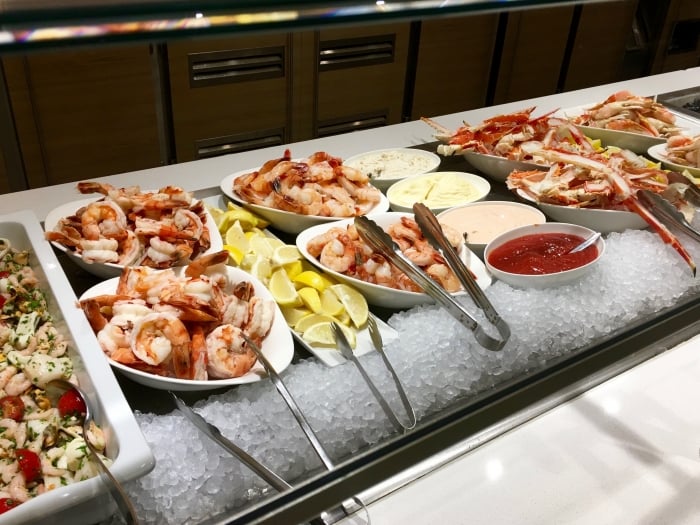 Another thing that distinguishes the Viking Star from its sister longships is the number of dining options. Before the cruise, my plan was to try all of the restaurants. It did not work out that way, but I was not disappointed.
The primary dining options aboard the Viking Star are:
World Café
The Chef's Table
Manfredi's Italian Restaurant
The Kitchen Table
The Restaurant
Mamsen's
Room Service
Manfredi's has gained quite the reputation as one of the best Italian restaurants afloat. One of my travel blogger buddies, Jeff Titelius from EuroTravelogue™, had advised me not to fail to make a reservation at Manfredi's, and I was able to do that on My Viking Journey before leaving home.
The Kitchen Table is the only dining option for which there is an additional fee ($199). Typically offered only once per cruise, The Kitchen Table experience includes a fresh market shopping excursion in port, as well as a hands-on cooking demonstration led by the head chef in a state-of-the-art test kitchen outfitted with the latest culinary technology and a plethora of HDTVs.
The experience led by Chef Anthony Mauboussin, includes countless courses, a private sommelier, and a souvenir Viking apron.
My favorite dining option, however, is the World Café. Although I have an appreciation for fine dining, I prefer the World Café's casual atmosphere, the wide array of freshly-prepared selections and cooking stations, and the freedom to serve my own plate. I highly recommend the made-to-order Caesar salad and pasta for lunch. For dinner, don't miss the tiger prawns, shrimp, and snow crabs (pictured above) for appetizers or as your meal, and be sure to finish with a selection from the gelato bar. Open breakfast, lunch, and dinner.
Room service is available 24-hours at no extra charge. I ordered room service breakfast twice due to early departure times on the day we toured Rome and the day of my flight home.
7. Aquavit Bar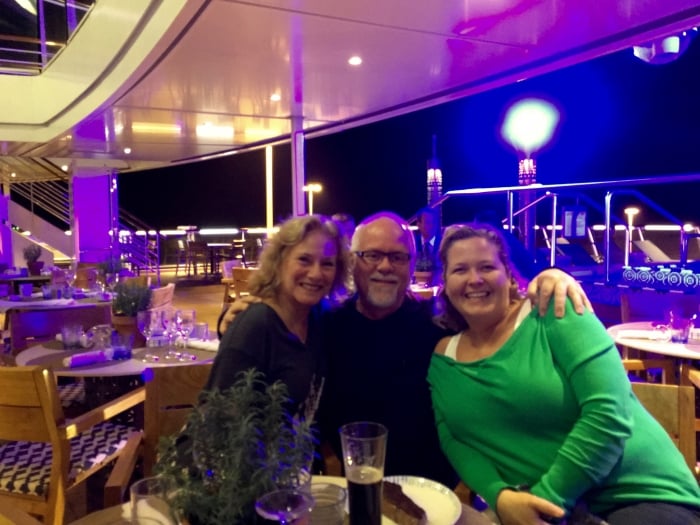 Located directly behind the World Café on Deck 7, the Aquavit Bar became my favorite hangout. Half sheltered and half alfresco, and with plenty of seating, it was the perfect place to eat, drink, and meet friends at the end of the day. Unlike Jerry, I am not the most gregarious traveler, but I made several new friends on excursions, and after we discovered this amazing location, we gravitated there for the remainder of the cruise.
---
My Demographic
---
Viking Cruises fit my travel demographic perfectly. Here's how!
8. Age 50+ Clientele
As an unofficial Viking Ambassador, I have had many conversations with people who remark that Viking caters to the "older crowd," . . . as if that's a bad thing. Well, frankly my dears, now that Baby Boomers have joined the ranks, I qualify, and I can't imagine a better group of people to travel with. Most Viking passengers are retired from their first careers, they are educated, they are well-traveled, they have a lifetime of experience and amazing stories to share, and (unlike me) they have money to spare. If that's an indictment, then I am proud to be guilty as charged!
Oh, and by the way . . . the "older crowd" does know how to party!
9. No Children
I love kids! I dedicated 35 years of my life to public education as a middle school teacher. But just because I love children does not mean I want to travel with them. Over the years, I have taught many well-behaved, intellectual young people I would be proud to take on a European field trip. Still, it is nice to cruise in peace with no chance of screaming, wild and wet, swimsuit-clad brats swarming the buffet.
If that's your thing, there are cruise lines that cater to that demographic, as well. But the minimum age to cruise the Mediterranean on the Viking Star is 16.
10. No Casinos
I have nothing against gambling, if that's your thing. It's not mine, basically because I have nothing to gamble with. And I can truthfully say, I don't miss the stench of stale smoke and the jingle-jangle of slot machines while cruising with Viking.
11. Casual Dress
As a Native Floridian, my year-round dress code is shorts, T-shirts, and slides. I try to always look presentable, but I clearly favor comfort over style. Even though Viking caters to a more upscale clientele, my fashion statement is perfectly acceptable virtually everywhere on board, including the World Café. For men, slacks and a collared shirt are more appropriate for the fine dining restaurants, but there are no formal nights or venues on board, and no jackets required. I am not qualified to advise female passengers on dress code for dinner, but the Viking FAQ states: "Suggested attire for ladies includes a dress, or a sweater or blouse worn with a skirt or slacks."
12. Understated Onboard Entertainment
In keeping with the relaxed atmosphere of the Viking Star, onboard entertainment in the Star Theater, Wintergarden, and other venues are not overly-produced showstoppers. They are, however, enjoyable if you enjoy decade-specific musical revues and classical string trios. Additional entertainment options include port-specific lectures, nightly movies, board games, shuffleboard, various libraries, and the Viking Heritage Museum. Sorry, no parasailing, water slides, or rock walls!
In summary, much of what makes Viking the perfect choice for my demographic is what it doesn't have. If you have children, like to gamble, or crave constant entertainment, Viking may not be the best fit for you. But Viking fits me like a glove!
---
Destinations
---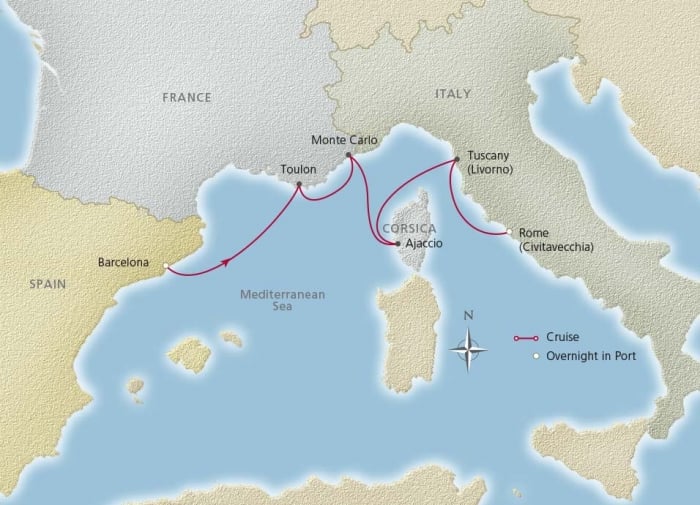 Image Credit: Viking Cruises
13. Barcelona, (Catalonia) Spain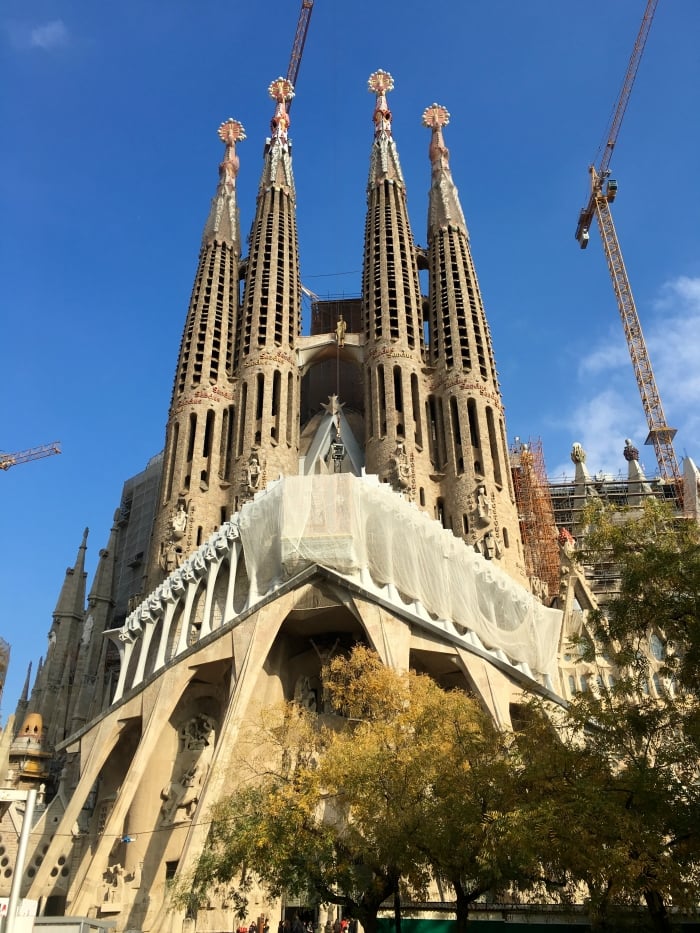 When I visit a destination for the first time, I almost always select a tour that gives an overview. I scheduled all of my Romantic Mediterranean excursions in advance using the My Viking Journey web site, and first up, the included "Panoramic Tour of Barcelona." Part coach drive and part walking tour, this excursion took us to the Christmas markets and the Barcelona Cathedral and other city highlights . . .
. . . but not to the most visited landmark in all of Spain!
That is why near the end of the tour I split from the group, along with another like-minded couple I met on the spot. We got our bearings and set out to find Antoni Gaudí's Basilica de la Sagrada Família. I like to believe I am not the typical tourist, but when it comes to first-time visits near iconic sites, I am one.
14. Toulon, France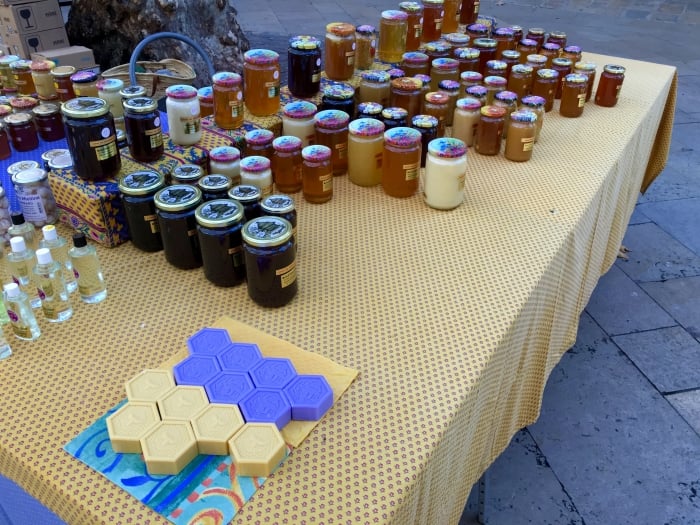 Toulon was our port city on the French Riviera, but I chose to take "A Day in Aix-en-Provence," an optional tour. The drive on major highways between the two towns was not the "lush Provençal countryside" as described in my cruise documents, and definitely not the fields of lavender I had envisioned. Not sure whether our driver chose to avoid the backroads that day or what, but the rest of the day was spectacular. Our first stop was at Atelier Cézanne, the painter's 1901 studio furnished with his original tools and preserved in its original state. Back in town we stopped for an excellent lunch of roast chicken and potatoes. We also did a part guided/part independent walking tour of the lovely city, complete with fountains, flower markets, the Aix Cathedral, and most unexpected . . . an Apple Store with free Wi-Fi!
15. Monte Carlo, Monaco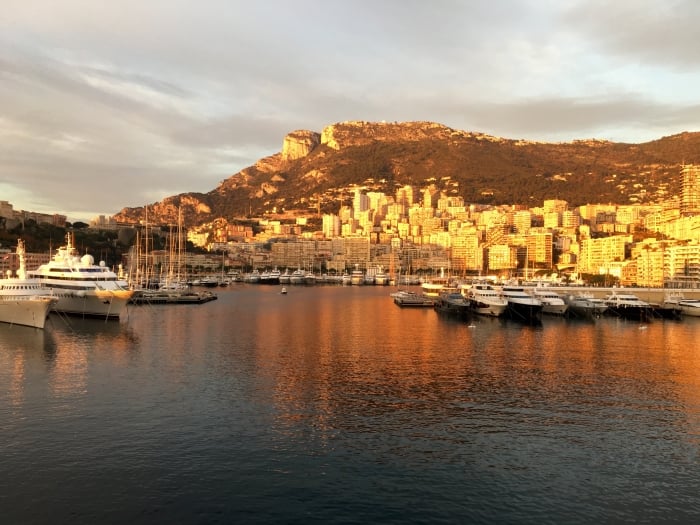 This is the view from my stateroom veranda the morning I awoke in Monte Carlo. My limited prior knowledge of Monaco was royalty, casinos, yachts, and James Bond. I found it to be all of those things, and so much more. Even though this postage stamp country is a rendezvous point for the rich and famous, I felt strangely at home. I had chosen the included morning "Monaco Walking Tour" that led us through Fontvieille Park to the St. Nicholas Cathedral, burial place of Princess Grace Kelly and other members of the royal family. We also witnessed the changing of the guard at the Place du Palais and inhaled the panoramic view of Port Hercule from "The Rock."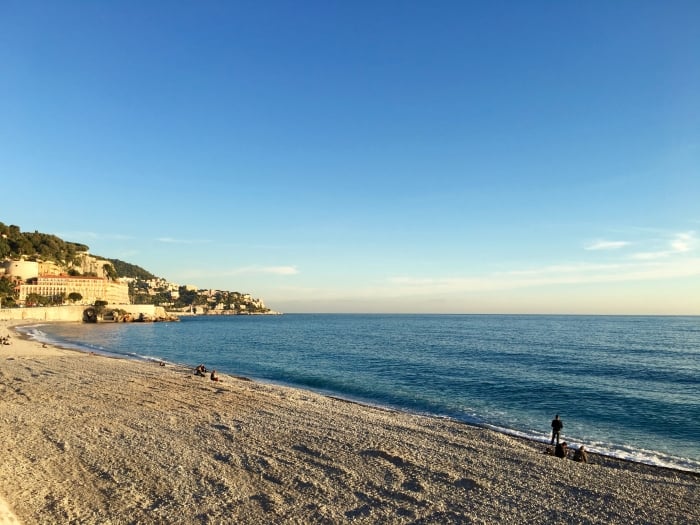 After lunch aboard the Viking Star, I hooked up once again with my new partners in crime, and we took a late afternoon train to Nice, France. We hopped on the city's southbound tramway and exited a couple of blocks from Ponchettes Beach. We didn't have much time to tour the city, but we witnessed a Mediterranean sunset before heading back to Monte Carlo and the Viking Star. We arrived exhausted after dark, but our afternoon adventure was totally worth it.
16. Ajaccio, (Corsica) France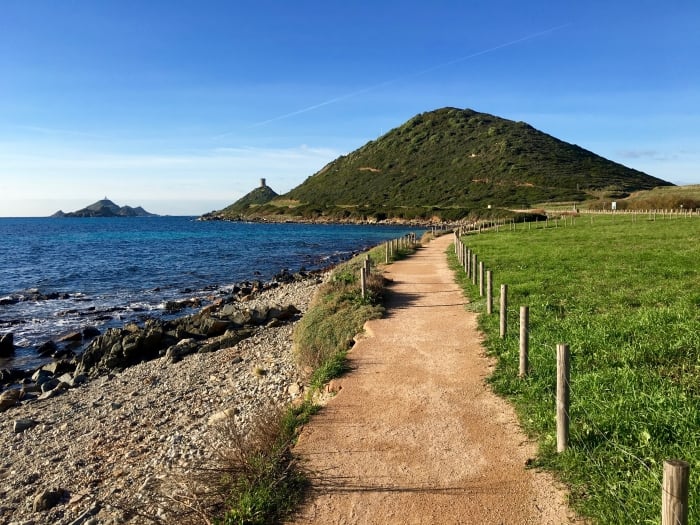 The next port on our Romantic Mediterranean cruise was Ajaccio, on the French island of Corsica, included for the first time on a Viking Star itinerary. I joined the included "Panoramic Tour of Ajaccio" that carried us on a drive down the coast toward the Sangunaires Islands and gave us a view of a 16th-century Genoese Tower.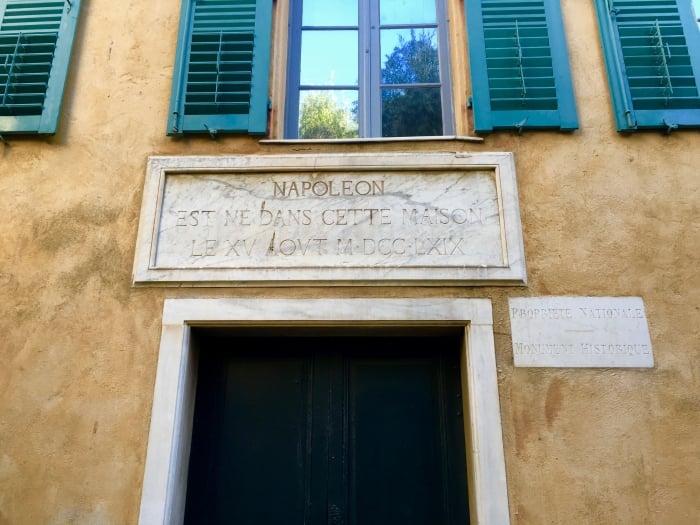 The walking part of our tour took us to key sites relating to Ajaccio's fame as the birthplace of Napoleon, including Casa Bonaparte where he was born, the Our Lady of the Assumption Cathedral where he was baptized, and to monuments and statues honoring the famed French emperor. The walk back to port carried us through the lively Place Foch market and past recently unearthed Roman ruins.
17. Pisa & Florence, Italy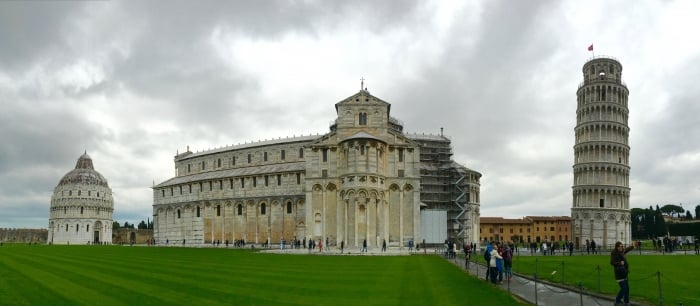 I highly recommend taking the optional "Florence & The Leaning Tower" excursion. This full-day tour is the best way to visit these centers of the Italian Renaissance. Pisa was the first stop on our drive from the port city of Livorno. As I entered the walled Piazza dei Miracoli, I was not prepared for the breathtaking panorama that unfolded before my eyes. The overwhelming sensation felt when visiting an iconic landmark for the first time defies description. Even though we did not have time to tour inside these architectural treasures, the pleasure of just seeing them was enough for a first visit. I was especially happy with the way the caretakers of this UNESCO World Heritage Site have cordoned off the grassy areas, allowing an unobstructed view of the buildings and the opportunity to take excellent pictures without too many tourists in the way.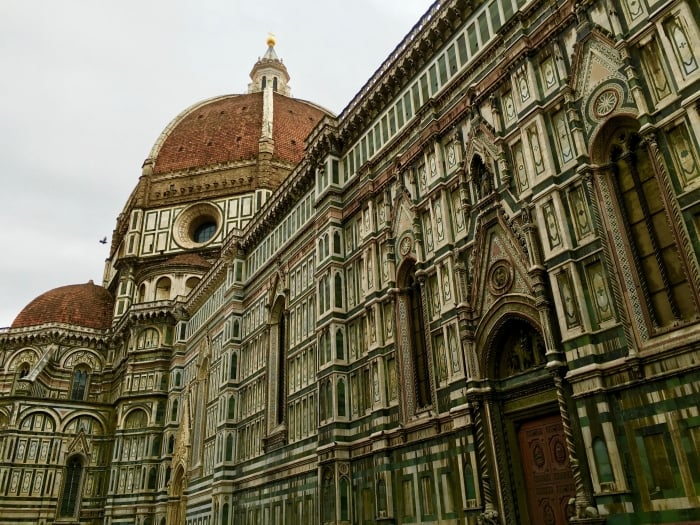 The drive to Florence through the Tuscan countryside, again on major highways, took about an hour. Our walking tour led us first to the UNESCO World Heritage Basilica di Santa Maria del Fiore (above) and its adjacent Baptistery, then on to the the Piazza della Signoria with its impressive array of statuary. From a distance, we saw the Ponte Vecchio, a medieval bridge lined with shops, the only Florentine bridge to survive World War II bombings.
The end of our walking tour led us to the Basilica di Santa Croce, the burial place of Michelangelo, Galileo, Machiavelli, and other notable Italians. The prominent Star of David high upon the facade of the cathedral, caused me at first to mistake the building for a synagogue. It was, however, merely the design of Jewish architect Niccolo Matas.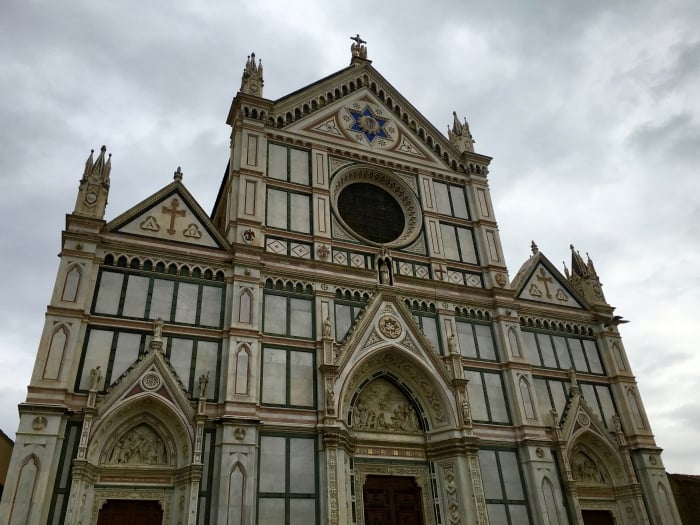 I stopped to enjoy a sidewalk lunch at the Finisterrae Pizzeria, with a great view of the church. But all the while I was orchestrating my next move. I already knew how I would spend my free time. Earlier in the tour, our guide had pointed out the Galleria dell'Accademia di Firenze, but we did not stop to visit the famed art museum. There was no way I would leave Florence without paying a visit to her most renowned resident. I paid my check, grabbed my daypack, and set off to find Michelangelo's David.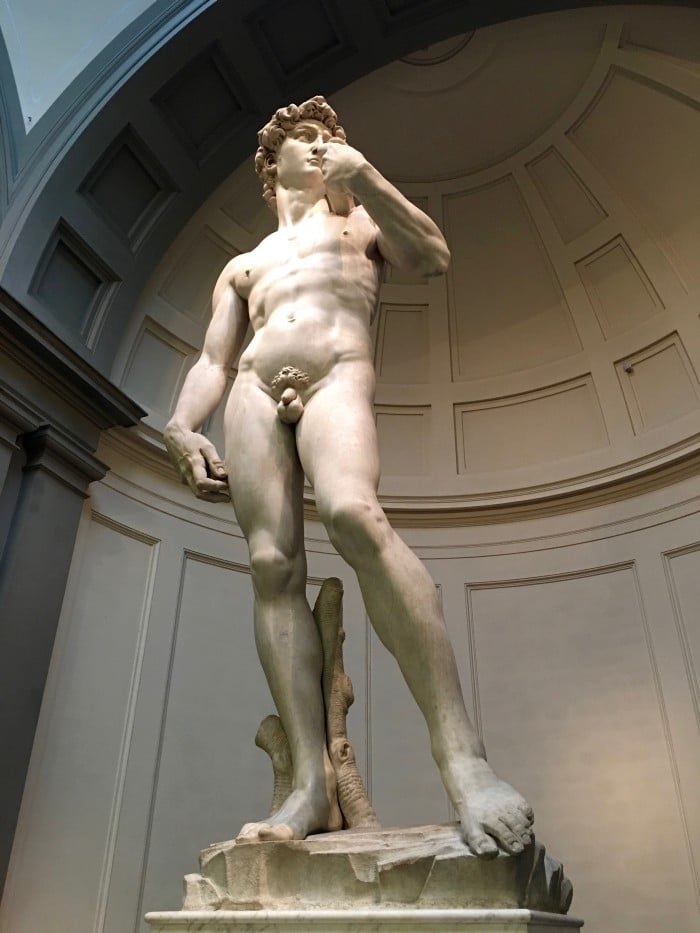 The city of Florence was packed with people on the day of our visit, yet there was no line at the Galleria dell'Accademia. Later, I would find out why.
Visiting David for the first time was another one of those overwhelming travel moments. I turned the corner into the galleria, and suddenly, there he was in all his marble glory.
Note: I'm quite proud of my photograph of the David. Just sayin'!
The reason for overcrowding on the day of our visit to Florence was because everyone had come to town for the opening of the Holy Doors by Cardinal Giuseppe Betori at the Basilica di Santa Maria del Fiore during the Extraordinary Jubilee of Mercy. This was the scene as I made my way back to our meeting point.
18. Rome & Vatican City, Italy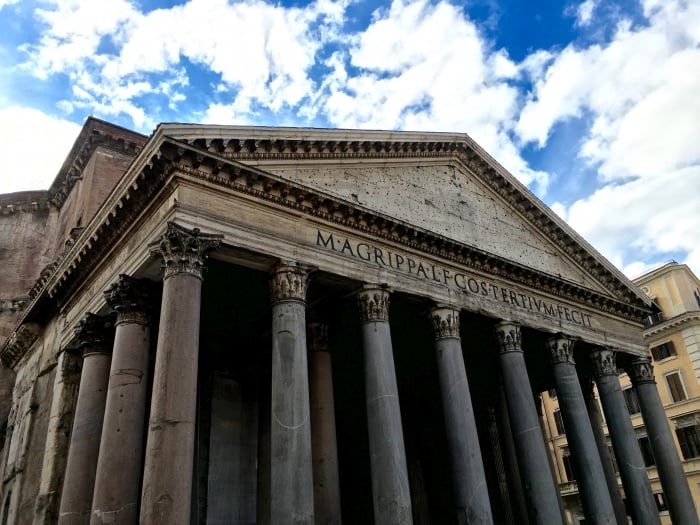 Our Romantic Mediterranean cruise ended in the port city of Civitavecchia. I had been invited by LivItaly Tours to participate in a guided small-group walking tour of Rome, so on the last day I opted out of Viking's included 10.5-hour "Highlights of Rome" tour.
Walking Rome was an incredible experience, and you can read all about it (including my detour to Vatican City) in my article The Best Way to See Rome in A Day.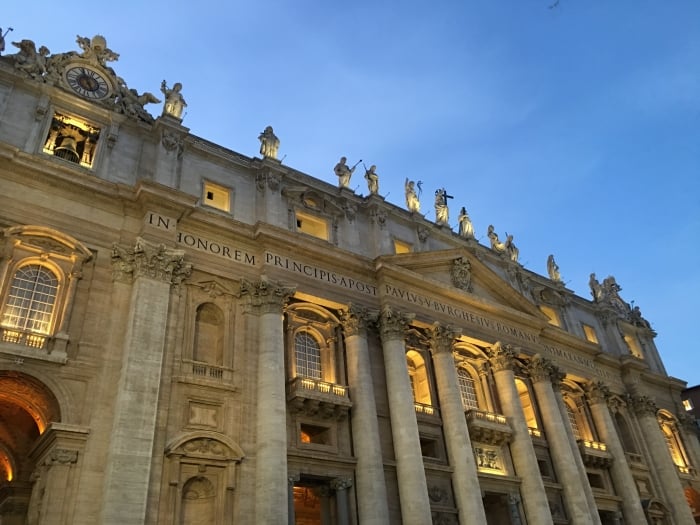 ---
Final Thoughts
---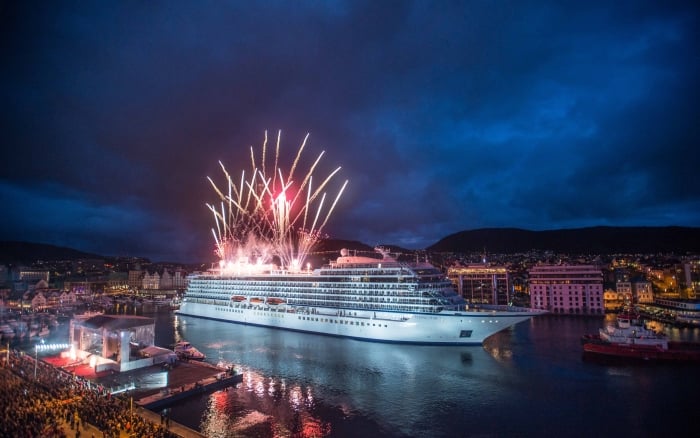 Photo Credit: Viking Cruises
The Romantic Mediterranean cruise on the Viking Star was an unforgettable experience for many reasons, far more than I could enumerate here. I did not take advantage of many ship amenities for lack of time. I could easily have enjoyed the Snow Grotto and sauna in The Spa, named one of the "5 best cruise ship spas" by Berlitz Cruising & Cruise Ships 2016, but I would have had to forego a port excursion or the opportunity to hang out with my new best friends.
If I were on a relaxation cruise, I would have loved to curl up with a book in one the ship's many nooks and crannies. But destinations always trump relaxation for me, and I am proud to say Viking Cruises has carried me to more destinations than I can count in eleven European countries so far.
Whether by river or ocean, I adore small ships, and the Viking Star is peerless in her class. She is a thing of beauty, and her sister ships are equally as lovely.
Here's hoping you find a reason to cruise the Mediterranean with Viking . . . .
---
More Viking Content on Backroad Planet
---
Learn more from our first-hand experiences sailing with Viking Expeditions, Rivers, and Oceans at the links below.
Viking Expeditions
---
Viking Rivers
---
Viking Oceans
---
---
We Would Love to Hear from You!
---
Jerry and I enjoy dialogue with our readers, especially when they share insider tips and little-known stories from destinations around the world. If you have already had the opportunity to cruise the Mediterranean, what location intrigued you the most? And if you have a travel story to tell, let's hear it! We invite you to leave your comments and questions below, and we always respond!
---
Pin This Post!
---