(a

8

minute read)
---
A collection of Oregon road trip ideas and itineraries for the Tualatin Valley, the Tillamook Coast, the Mt. Hood Territory, and the Columbia River Gorge.
---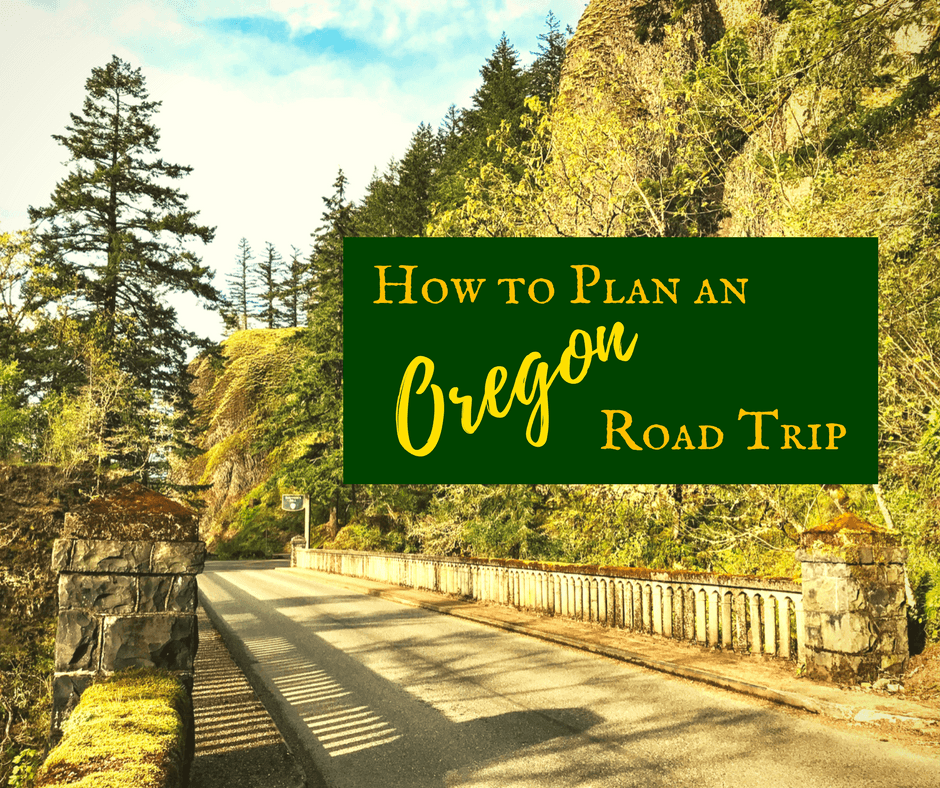 I was a guest of the Tualatin Valley, the Tillamook Coast, and the Mt. Hood Territory, but all thoughts and opinions are my own.
---
An Oregon Road Trip
---
My first visit to Oregon was a classic fly-drive.
I flew from Tampa to Portland, rented a car, drove to 4 different regions of the state, returned to Portland, and flew home.
And for this first-timer, Oregon did not disappoint. The regions of the Pacific Northwest through which I traveled were everything and more than I imagined they would be.
Ironically, my itineraries at the destinations were so packed I had no time to explore Portland itself.
I drove scenic byways through the Tualatin Valley, along the Tillamook Coast, and through the Columbia River Gorge.
I hiked the Tualatin River National Wildlife Refuge, toured state parks on the Pacific Coast, kayaked with sea lions on the Willamette River, and chased waterfalls along the Historic Columbia River Highway.
I journeyed through farmland and wilderness, perpetually on the lookout for runaway tractors and leaping stags!
Oregon gave me so many things to love . . . .
---
How to Use this Guide
---
This guide is a round-up post that links to four previously published articles from my Oregon road trip. Anyone planning a drive through Oregon, especially to the Tualatin Valley, Tillamook Coast, Mt. Hood Territory, or Columbia River Gorge, will find this guide a beneficial resource.
A few suggestions for using this guide to plan an Oregon road trip itinerary.
1) Travelers who are planning a weeklong Oregon road trip may want to follow the exact route I took. See the Map It! section below for a visual reference.
2) If you would like to plan a shorter road trip or day trip, you may choose to focus on a single region listed below.
3) Peruse the list of links under each region and use them to design a unique route of your own.
---
Uniquely Oregon
---
Before we review the Oregon destinations, I want to to share few things I learned during my weeklong journey through the state that may be of interest to potential travelers:
• Correct pronunciation is ORegon (not OreGON)
• Oregonians in general are quite casual. I found that my shorts, jeans, t-shirts, slides, and sneakers fit in well with the way most natives dress.
• Oregon has great-tasting tap water. I learned this the first day when I got thirsty in my hotel room and didn't feel like going out to buy bottled water.
• Because they have a personal income tax, Oregon joins Alaska, Delaware, Montana, and New Hampshire as a state with no sales tax. So, if you happen to be making a major purchase, this is a point to consider.
• Recreational use of marijuana is legal for adults over the age of 21, but there are limits, and visitors should be well-informed regarding the law.
---
Driving in Oregon
---
A few things roadtrippers in particular may want to know:
• Oregon roadways have great signage, making it easy to get where you are headed.
• Oregon state statute ORS 811.425 requires slower traffic to use available turnouts to allow other traffic to pass. As a roadtripper who does frequent pullovers for scenic sites and roadside discoveries, I found this accommodation most convenient, whether pulling over or passing.
• Pumping your own gas is illegal in Oregon. ORS 480.330 provides 17 justifications for this ban, but the most recognized reason is that it creates jobs, while only adding 3 to 5 cents per gallon.
---
A Scenic Drive through the Tualatin Valley
---
The Tualatin Valley, located just west of Portland was the first destination on my Oregon road trip. I spent a full day driving the Vineyard and Valley Scenic Tour. The route carried me through pastoral landscapes dotted with farms, wineries, historical sites, taverns, and an incredibly picturesque national wildlife refuge.
Our article, Vineyards & Valleys: An Oregon Scenic Drive, gives a detailed account of this amazing day trip. You can navigate to the full article or go directly to any of the following sections linked below:
Tualatin River National Wildlife Refuge
---
A Drive along the Tillamook Coast
---
The drive between the Tualatin Valley and the Tillamook Coast was an unplanned experience all its own, with multiple landscape transitions from valleys through mountains and forests to the rugged Pacific coast. Tillamook: A Drive Along the North Oregon Pacific Coast is a comprehensive guide that carries readers from the Tillamook Forest Center along the Three Capes Scenic Loop and up a stretch of the Pacific Coast Scenic Byway.
For an immersive experience, head on over to the full post, or click specific sections below to experience rocky cliffs, crashing waves, plunging waterfalls, and hikes in the rain.
Cape Meares State Scenic Viewpoint and Wildlife Refuge
Three Arch Rocks National Wildlife Refuge
Munson Creek Falls State Natural Site
Sheltered Nook Tiny Home Village
The Schooner Restaurant & Lounge
---
Urban Adventures in the Mt. Hood Territory
---
The Mt. Hood Territory is divided into three regions: mountain, valley, and urban.
In our post Oregon's Mt. Hood Territory: An Urban Adventure, we explore the least known of the three regions with a visit to an organic farm cooperative and a kayaking trip with sea lions on the Willamette River below the falls.
---
Chasing Waterfalls through the Columbia River Gorge
---
My Oregon road trip would not have been complete had I not chased the Roadside Waterfalls of Oregon's Columbia River Gorge. This 3 to 4-hour drive along the Historic Columbia River Highway will allow you to enjoy seven waterfalls located either adjacent to the roadway or accessed by a short hike.
I visited the Columbia River Gorge prior to the Eagle Creek wildfire. However, links included in this post will assist travelers with updates on openings and closures prior to planning a trip. As before, feel free to enjoy the entire post or click directly to one of the sections listed below:
 The Columbia River Gorge National Scenic Area
Historic Columbia River Highway
Native Plants of the Columbia River Gorge
---
Oregon Historical Markers and Heritage Trees
---
The Oregon Travel Experience offers visitors a complimentary Guide to Oregon Historical Markers & Heritage Trees. Updated in 2017, the full color 20-page brochure lists all Heritage Tree and Historical and Regional Marker sites across Oregon. This print publication with its regional maps and descriptions is an excellent road trip planning resource. To order free copies, call 800-574-9397 or request by email. Audio tours are available on the OTE website and also by dialing 503-707-0050.
---
Planning Notes
---
As stated earlier, the key posts linked in this Oregon road trip route offer a wealth of information for travelers interested in visiting the Tualatin Valley, Tillamook Coast, Mt. Hood Territory, and the Columbia River Gorge.
Travelers should explore all of their options, whether to follow my exact route, explore any one of the four destinations, or design a unique itinerary to specific sites within any or all of the key destinations.
Click here to book lodging for your Oregon road trip on TripAdvisor!
---
Map It!
---
---
We Would Love to Hear From You
---
We enjoy dialogue with our readers, especially when they share off-the-beaten-path destinations and useful travel tips. Have you ever done an Oregon road trip? If so, we would love to hear about your experience. We invite you to leave your comments and questions below, and we always respond!
---
Pin this Post!
---
---
Helpful Links
---
How to Find Unique Sites for your USA Road Trip Itinerary