(a

5

minute read)
---
Looking for things to do in the Shenandoah Valley of Virginia? Design your own adventure with Backroad Planet's suggested destinations and activities, plus our exclusive itinerary planning resources.
---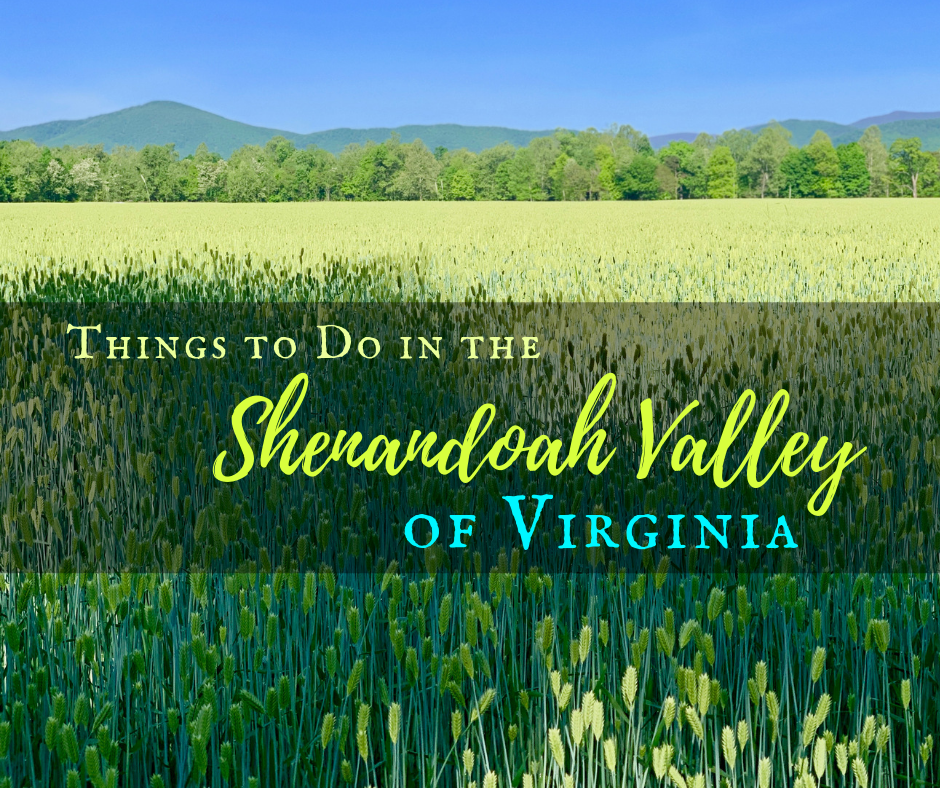 I was a guest of Virginia's Shenandoah Valley, but all thoughts and opinions are my own.
---
Things to Do in the Shenandoah Valley of Virginia
---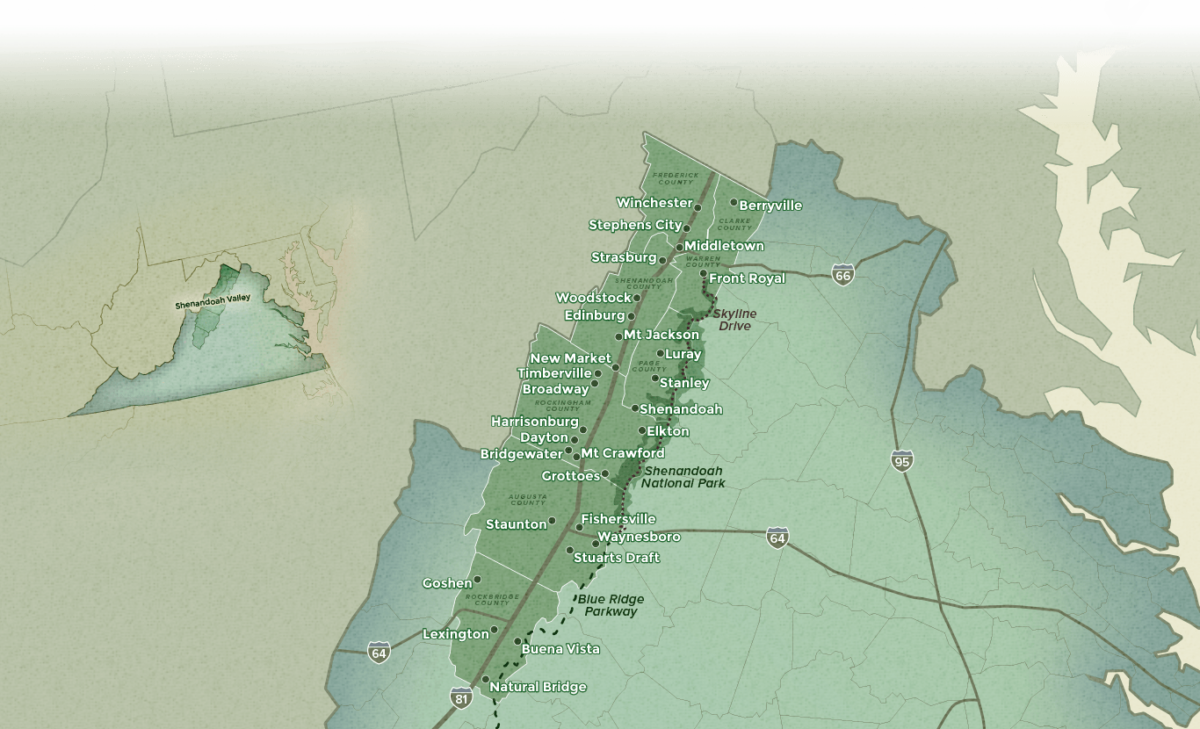 Map Credit: Virginia's Shenandoah Valley
Stretching for 140 miles between the Ridge and Valley Appalachians and the Blue Ridge Mountains, the Shenandoah Valley of Virginia is a scenic landscape steeped in rich history and culture.
This distinctive region boasts Shenandoah National Park, the Blue Ridge Parkway, the Appalachian Trail, rivers, mountains, caverns, forests, farms, museums, universities, and unlimited outdoor adventures. It is pretty safe to say there is something for everyone, and you will never run out of things to do.
To help readers consider their options and assist with travel planning, we have gathered all of our Shenandoah Valley resources in one place. Whether you are designing an itinerary for a day trip, weekend getaway, or extended road trip, this guide is a great place to start.
---
Explore Lexington and Rockbridge County
---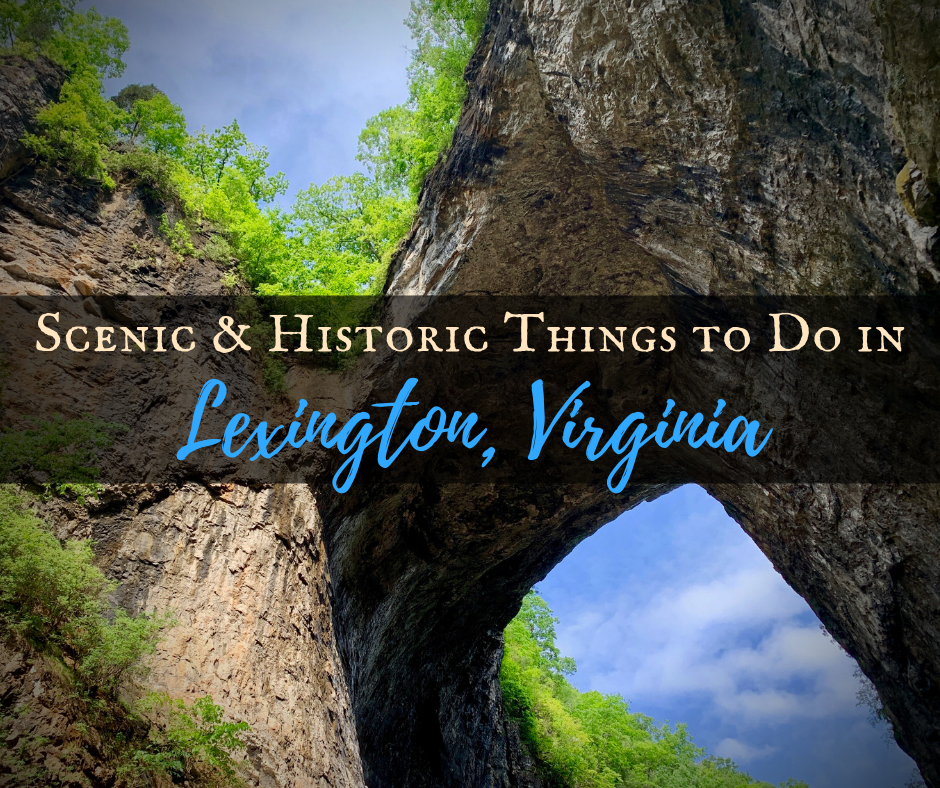 Historical Lexington is my kind of town!
The side-by-side campuses of Virginia Military Institute and Washington & Lee University together could keep me entertained for a month. Visitors to Lexington are invited to do self-guided walking tours of the grounds, monuments, museums, historic buildings, and countless sites associated with Confederate Generals Robert E. Lee & Stonewall Jackson.
Rockbridge County day trip destinations include Natural Bridge State Park, Virginia Safari Park, Wade's Mill, and McCormick Farm.
---
Experience Eclectic Staunton and Augusta County
---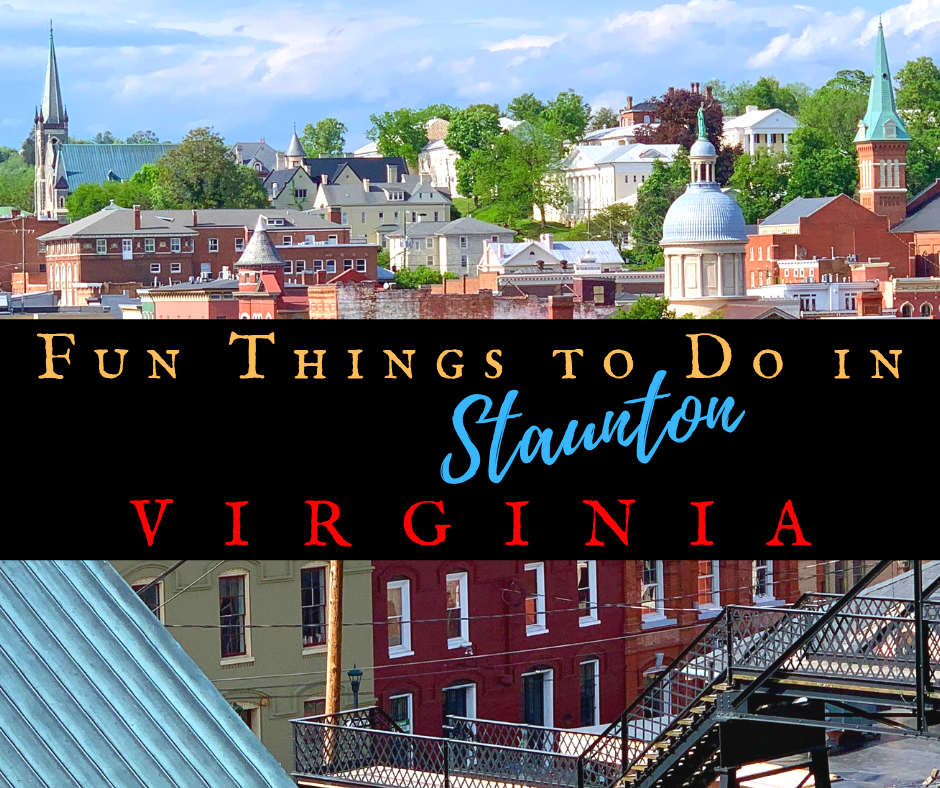 Shenandoah Valley locals have a unique way of pronouncing certain place names. So if you don't want to be pegged as an outsider, here's a heads-up on the "correct" pronunciations of Staunton (STAN-ton), Buena Vista (Byoona-VIS-ta), and Buchanon (Buh-CAN-nun).
Now that we've cleared that up, what does Staunton have to offer?
A bit of everything, actually.
I suggest that you experience Staunton's history and architecture first on a walking tour, then head out to rural Augusta County and discover Natural Chimneys Park, Grand Caverns, and Polyface Farm.
Staunton is also home to country music legends The Statler Brothers, the Woodrow Wilson Presidential Library and Museum, the American Shakespeare Center, the Frontier Culture Museum, and much more.
---
Make Waynesboro Your Home Base
---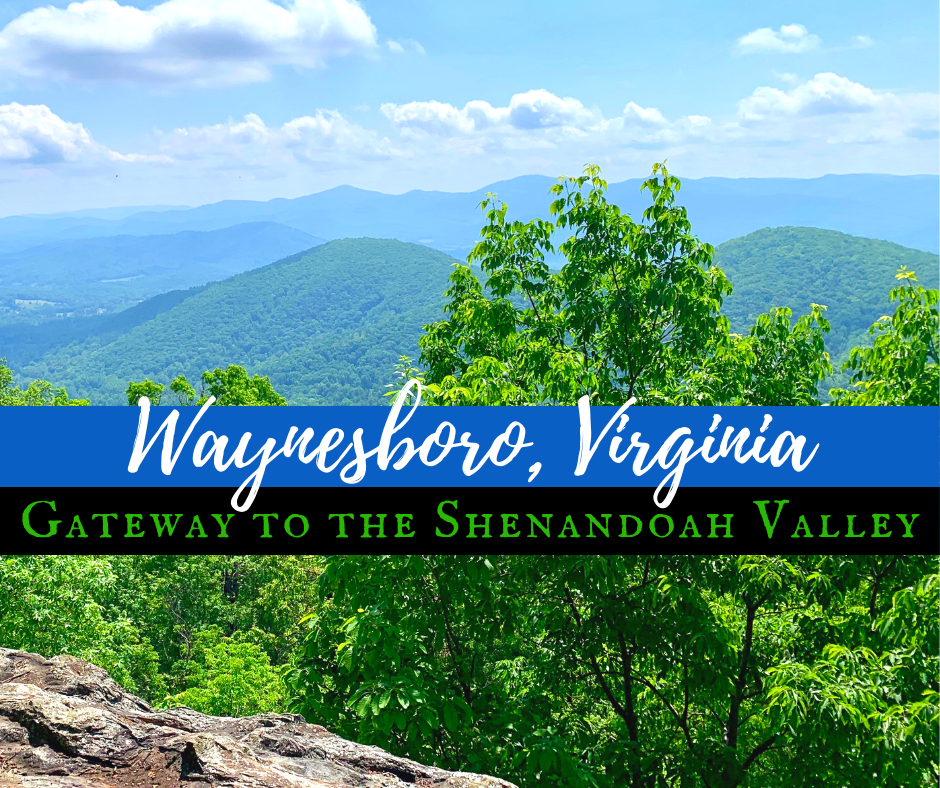 If a centralized location for outdoor adventure in the Shenandoah Valley of Virginia is what you seek, you can't beat Waynesboro.
In fact, due to its ideal location at the crossroads of Shenandoah National Park's Skyline Drive, the Blue Ridge Parkway, the Appalachian Trail, and I-64, I like to think of Waynesboro as the "Gateway to the Shenandoah Valley."
Waynesboro is the perfect home base for hub-and-spoke itineraries, with day excursions to:
---
Breweries & Restaurants in Waynesboro, Virginia
---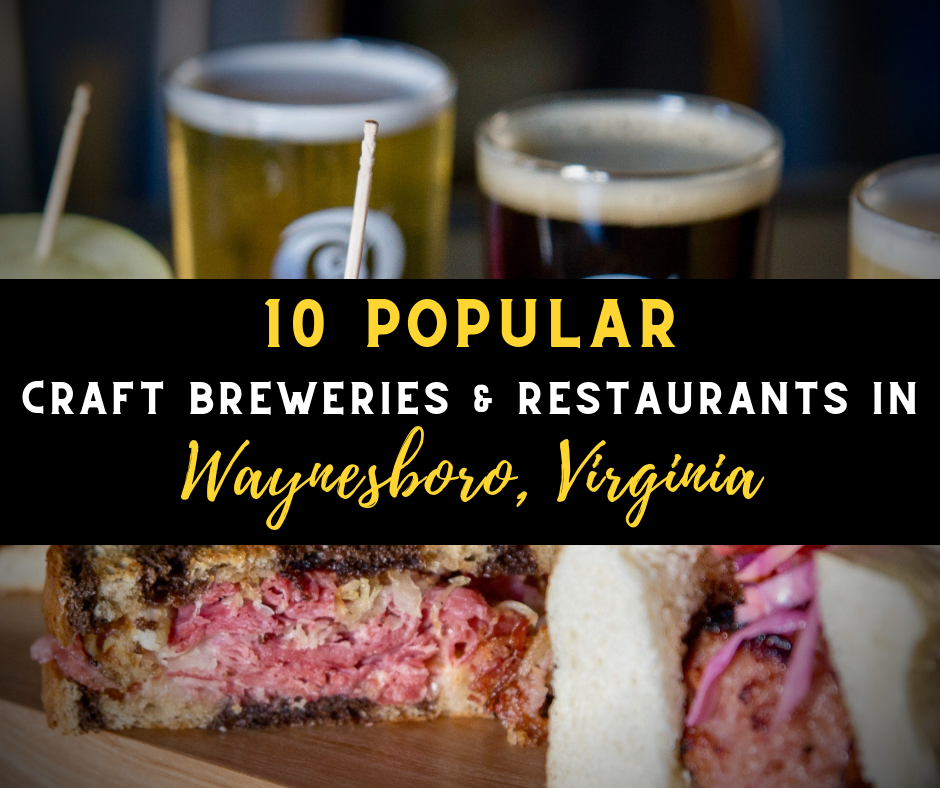 Waynesboro is also a stop on the Shenandoah Beerwerks Trail and the home of ten popular craft breweries and restaurants:
---
Civil War Historical Sites in the Shenandoah Valley
---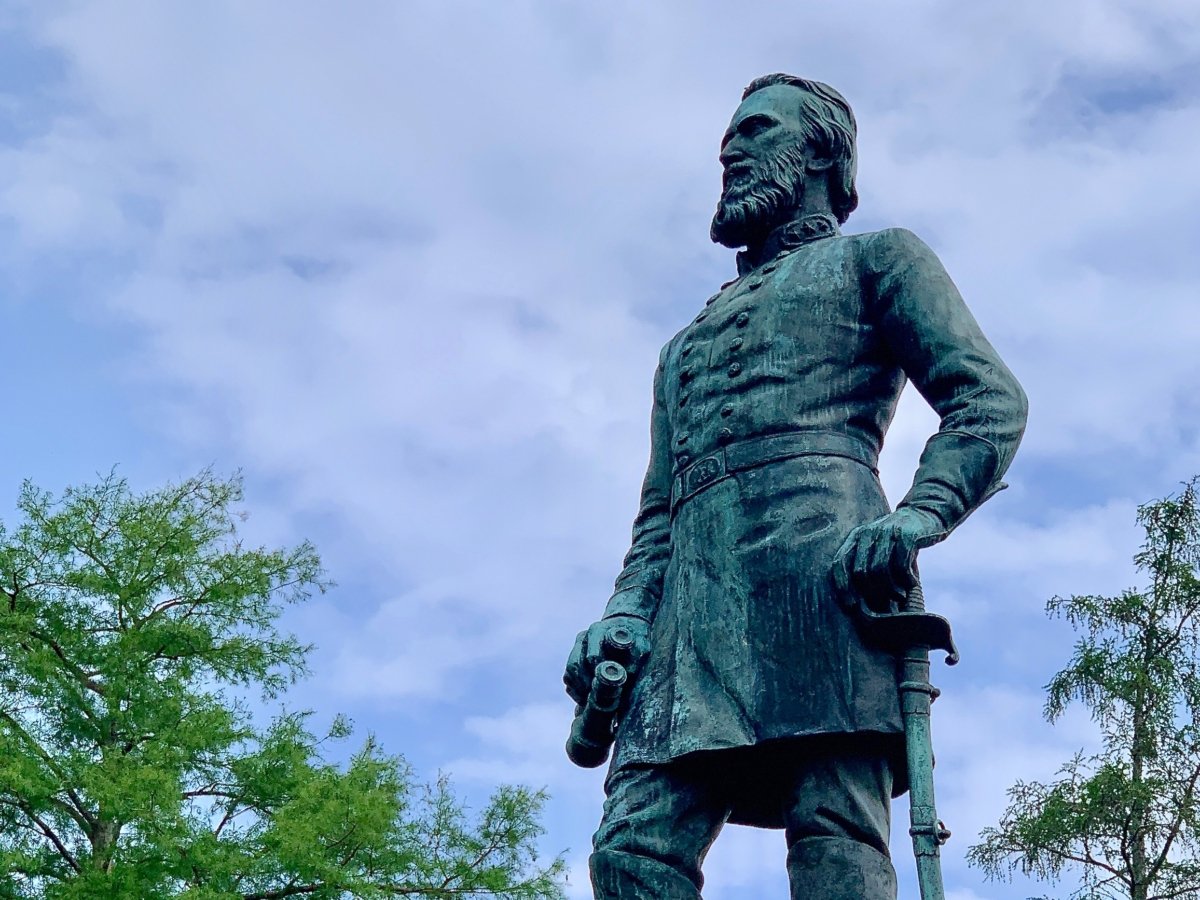 If you are a history buff like me, you may be interested in touring the Shenandoah Valley's Civil War sites. You can download free brochures and map books from Virginia's Civil War Trails and the Shenandoah Valley Battlefields National Historic District's Shenandoah at War Visitors Guide.
---
More Things to Do in the Shenandoah Valley of Virginia
---
A Guide for Things to Do in Harrisonburg, Virginia
Experience North Mountain on Horseback in Augusta, County Virginia
---
Road Trip Planning Resources
---
If this is your first time planning a road trip, or if you are curious to learn my personal road trip planning workflow, you may be interested in our 3-part series. Each post includes handy downloadable PDF forms to facilitate the planning process.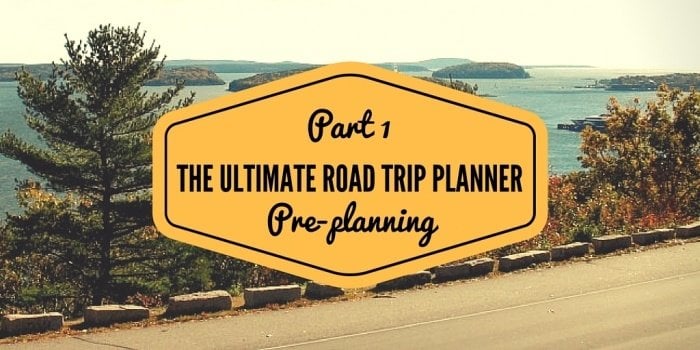 The Ultimate Road Trip Planner: Part 1 Pre-planning helps road trip designers answer six key questions that will guide them through the task.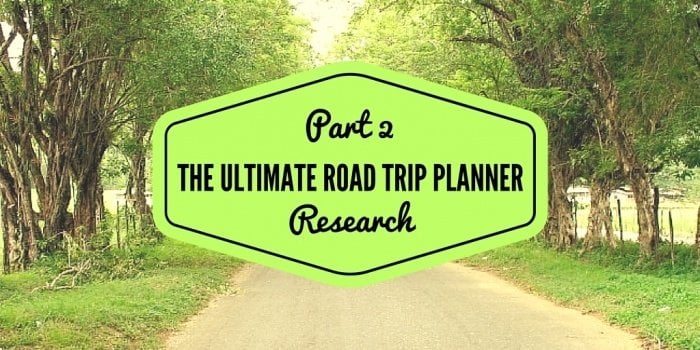 The Ultimate Road Trip Planner: Part 2 Research suggests six general resources for finding destinations and routes.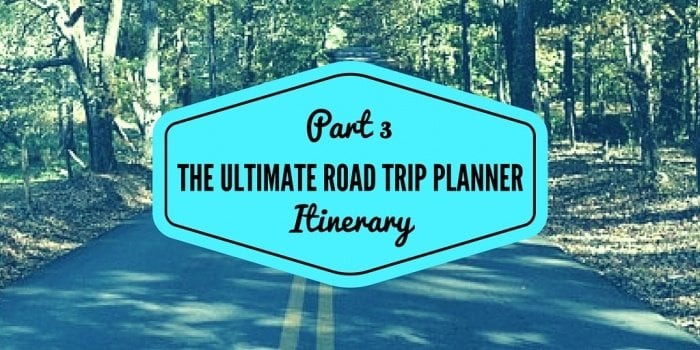 The Ultimate Road Trip Planner: Part 3 Itinerary details my method for designing an itinerary with activities, dining, and lodging, and also includes a hack for organizing travel documents.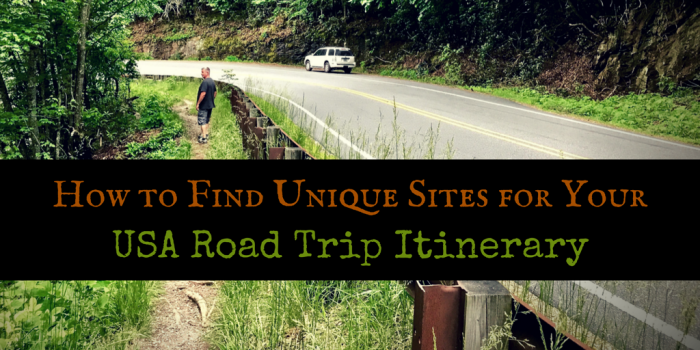 A newer post tells How to Find Unique Sites for Your USA Road Trip Itinerary, such as hidden scenic views, secret swimming holes, abandoned historical sites, and the best off-the-beaten-path locations.
---
We Would Love to Hear From You
---
We enjoy dialogue with our readers, especially when they share off-the-beaten-path destinations and useful travel tips. Do you have suggestions for things to do in the Shenandoah Valley of Virginia? If so, we would love to hear about your experience. We invite you to leave your comments and questions below, and we always respond!
---
Pin this Post!
---