(a

14

minute read)
---
Looking for fun things to do in Staunton, Virginia? Discover history, architecture, performing arts, scenic outdoors, organic farming, and much more across Augusta County.
---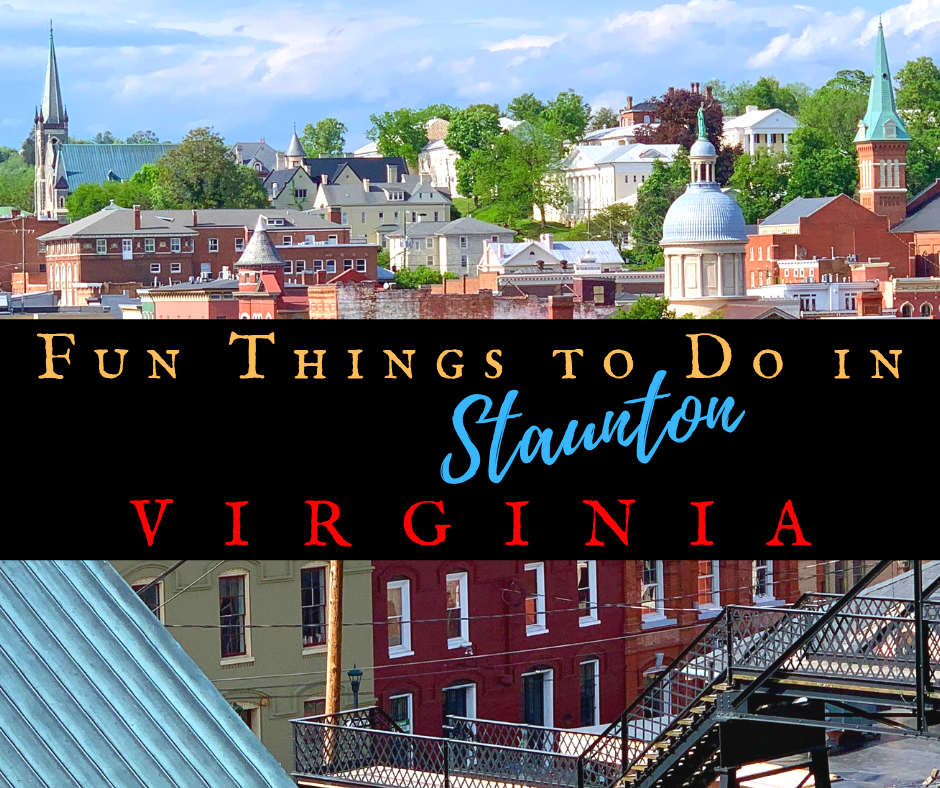 I was a guest of Visit Staunton, but all thoughts and opinions are my own.
---
Historical Staunton & Augusta County, Virginia
---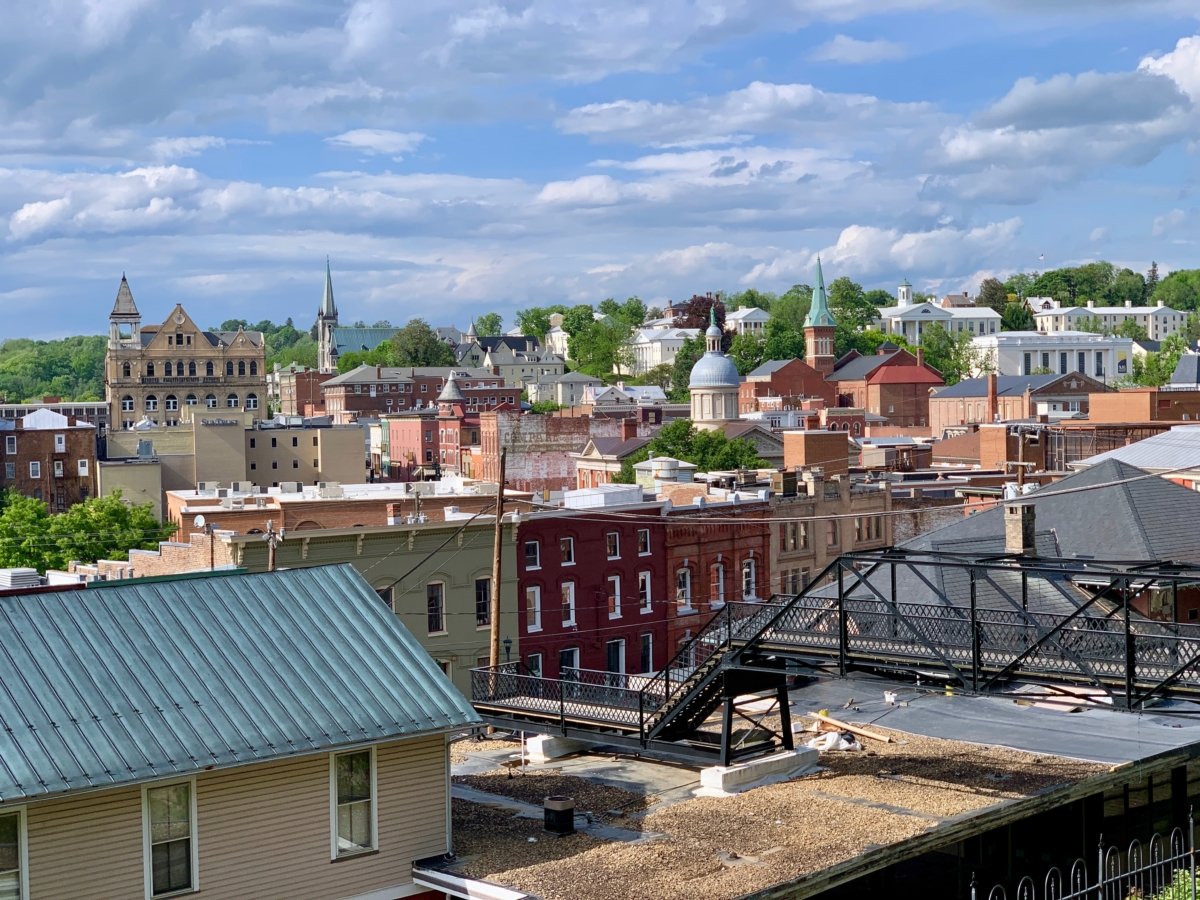 Staunton (pronounced "Stanton") was the first stop on my tour of Virginia's southern Shenandoah Valley. I would visit the valley's gateway in Waynesboro and historic Lexington, as well.
The region of Virginia that now belongs to the city of Staunton and Augusta County was first settled as a British land grant in 1732. Although it became a backcountry trading post dealing in grain and tobacco, it did not become a "booming 19th century commercial center" until the Virginia Central Railroad came through in 1854.
During the Civil War, no battles were fought within Staunton. But the city's strategic position at the intersection of the railroad and Shenandoah Valley turnpikes made it a Union target. On June 5, 1864, troops led by Gen. David Hunter laid waste to the city, destroying the rail station and Confederate supply depot.
The Shenandoah Valley Battlefields Foundation has published self-guided audio and driving tours of significant sites relating to Staunton's role in the Civil War.
---
Staunton Walking Tours
---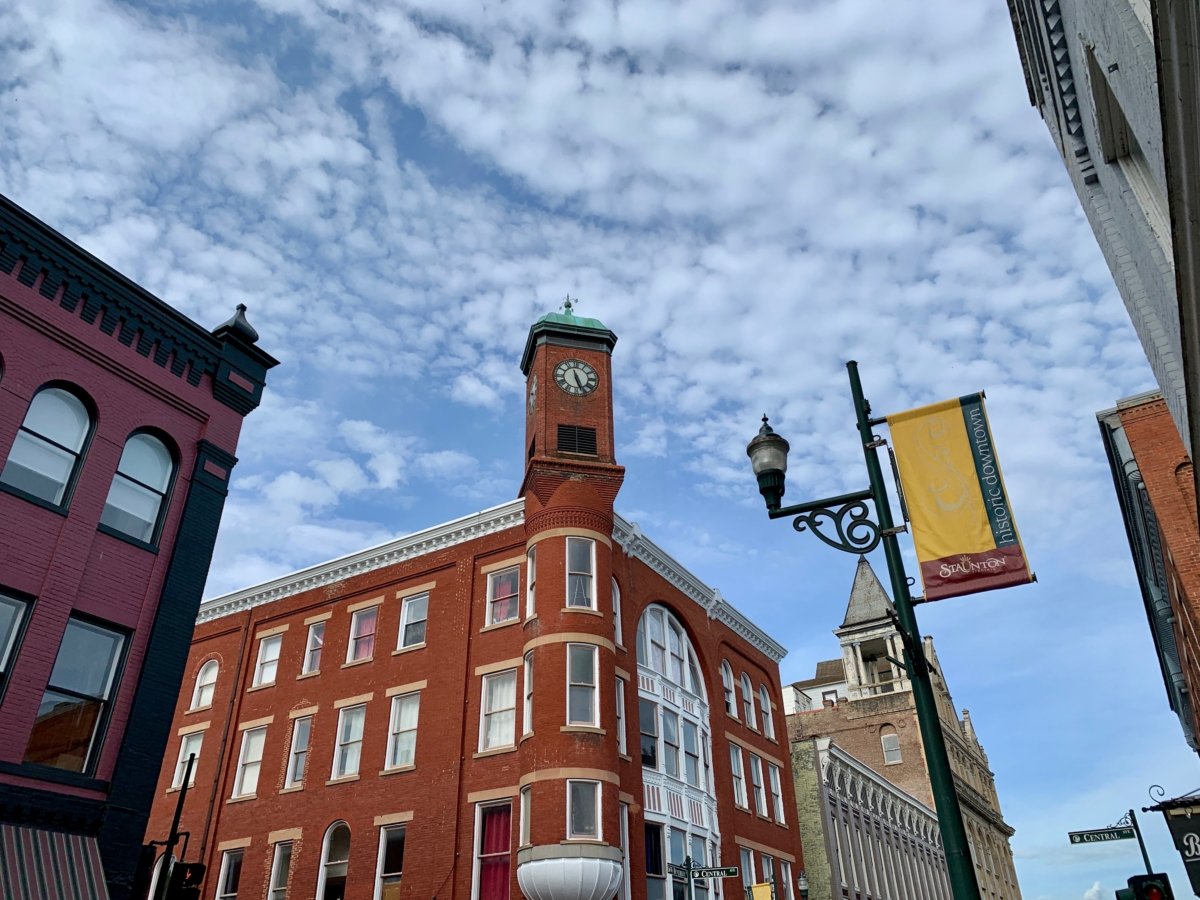 The best way to get acquainted with a historical city is to embark on a guided walking tour. While visiting Staunton, Virginia, we toured several districts of this frontier settlement and historic commercial center, and viewed a sampling of nearly 200 buildings designed by renowned architect T. J. Collins.
Historic Staunton Foundation executive director Frank Strassler led us on an engaging walk filled with stories from the past, beautifully restored buildings, and an epic view of the historic skyline.
I love vintage ads painted on buildings, and I was intrigued by Staunton's many original and faux wall paintings we encountered while driving and walking through town.
Highlights of the walking tour included historic houses of worship, such as the mid-1850s Trinity Episcopal Church, a Gothic Revival structure that features twelve Tiffany opalescent windows.
The curved concourse of the 1905 rail station is a unique design, and the bungalow-style depot designed by T. J. Collins is still an active Amtrak rail stop.
Lewis Creek flows through downtown, alternately above and below ground. It even flows beneath a building at 120-124 South Augusta Street.
Lawns landscaped with roses, peonies, and irises in abundance make a walk through Staunton's historic neighborhoods all the more lovely.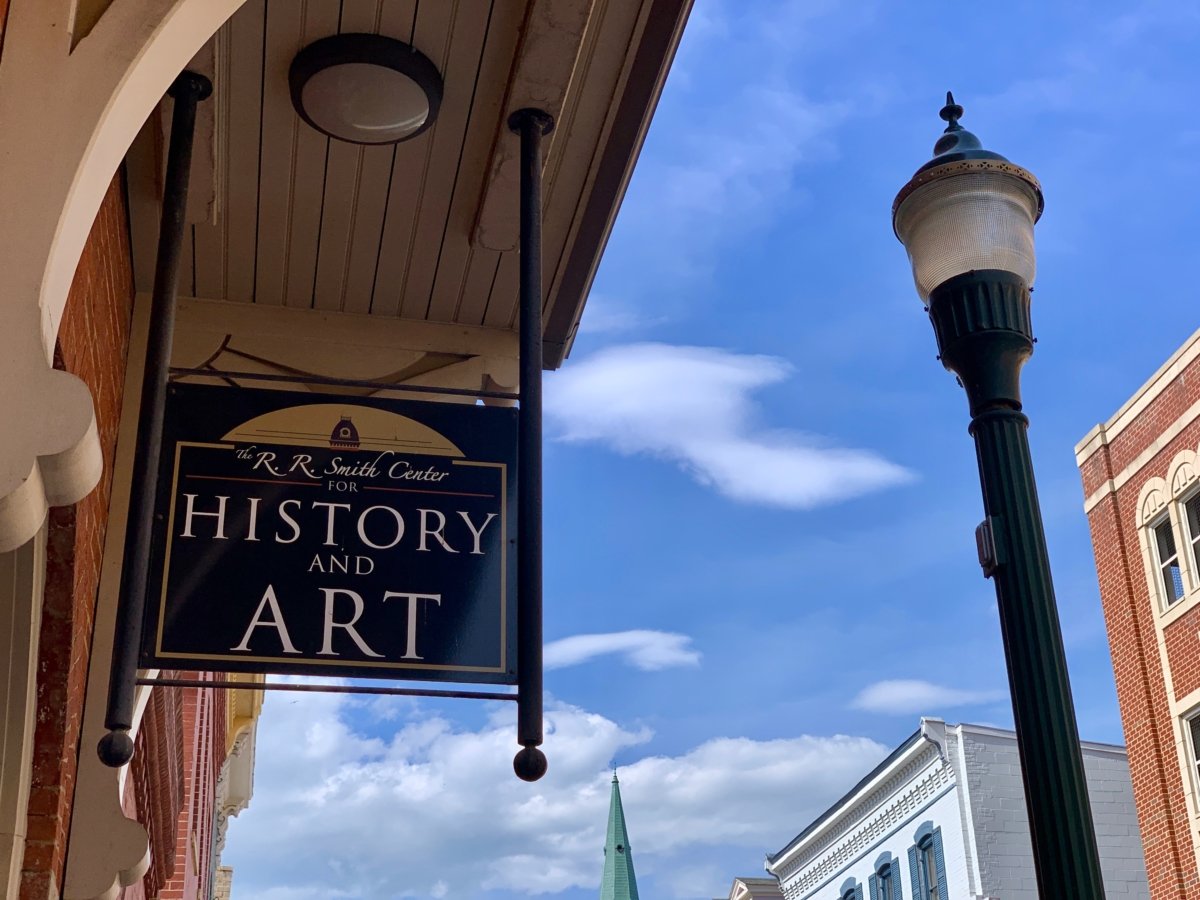 Free guided walking tours of Staunton's historic districts are offered every Saturday at 10:00 AM from May through October.
If you happen to visit on another day of the week, stop by the R. R. Smith Center for History and Art or the Visit Staunton visitor center and pick up a brochure to embark on a self-guided tour.
Touring historical sites, however, is just one of the fun things to do in Staunton Virginia.
Situated twenty minutes west of the southern terminus of Shenandoah National Park's Skyline Drive and the north entrance to the Blue Ridge Parkway, Staunton is the perfect hub for exploring other sites throughout Augusta County.
---
Natural Chimneys Park
---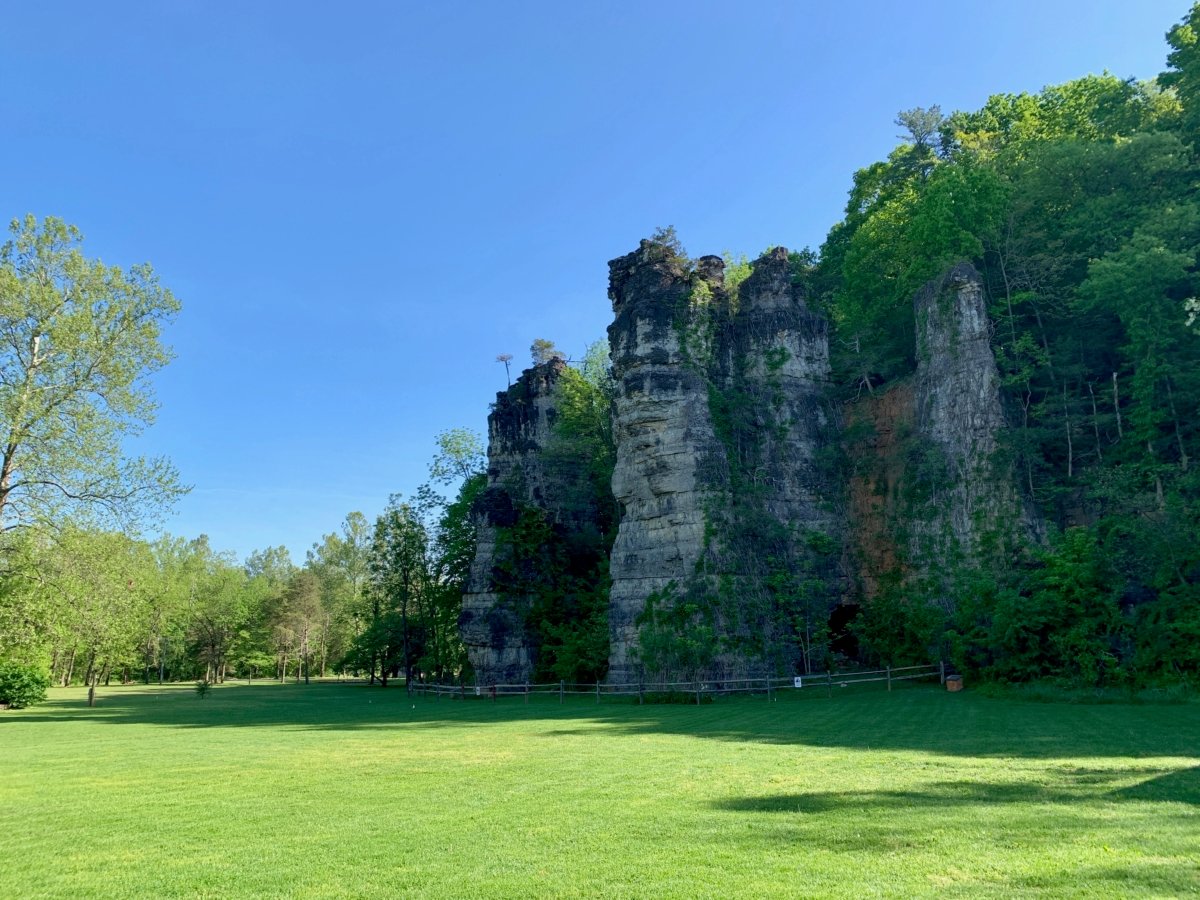 My first day exploring Virginia's Shenandoah Valley began with a 18-mile backroad drive to Natural Chimneys Park, located in rural Augusta County near the community of Mt. Solon.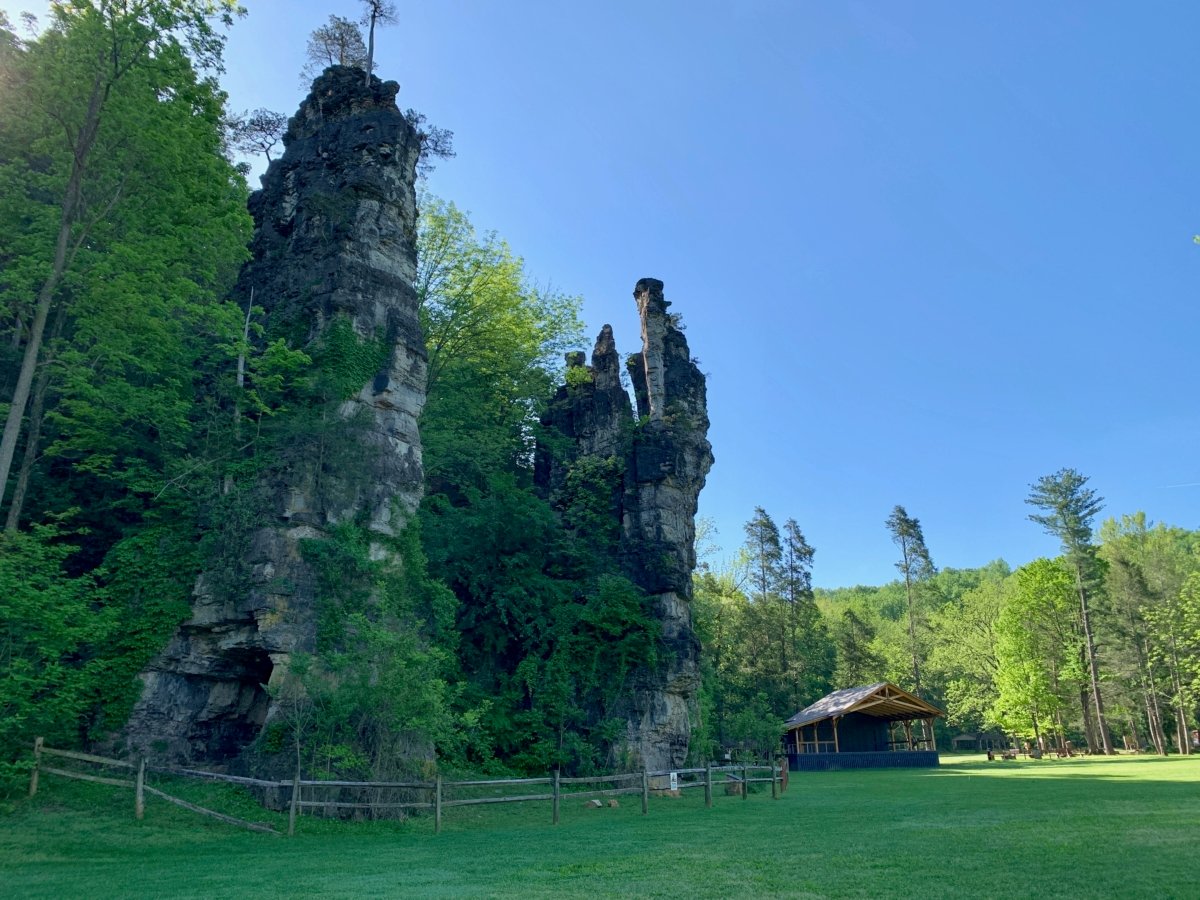 This unique rock formation serves as a stunning backdrop for seasonal outdoor concerts and annual jousting tournaments that began in 1821. The Natural Chimneys Jousting Tournament is the oldest, continuously held sporting event in North America, several decades older than the Kentucky Derby and the World Series.
During the Civil War, Turner Ashby, one of Stonewall Jackson's more colorful officers, competed here.
There was no denying the similarities between these natural chimneys and the main attraction I had visited in Chimney Rock, North Carolina.
Ranging in height from 65 to 120 feet, the seven geological towers were formed over a period of 500 million years.
The natural formations began with the creation of limestone beneath an inland sea, continued through an era of massive geologic upheaval that created the Appalachian mountains, and ultimate shaping by perpetual erosion.
Ironically, a manmade chimney directly faces its geological counterparts. The brick and stone structure is all that remains from a 19th-century house destroyed by fire.
Natural Chimneys Park has 2.5 miles of hiking trails, including a .25 mile path leading to an overlook above the towering rocks and the Shenandoah Valley beyond.
Park facilities include a campground, swimming pool, and picnic shelters. Camping, swimming, and special events are fee based, but the park itself is free for day use and open 365 days a year.
---
Grand Caverns
---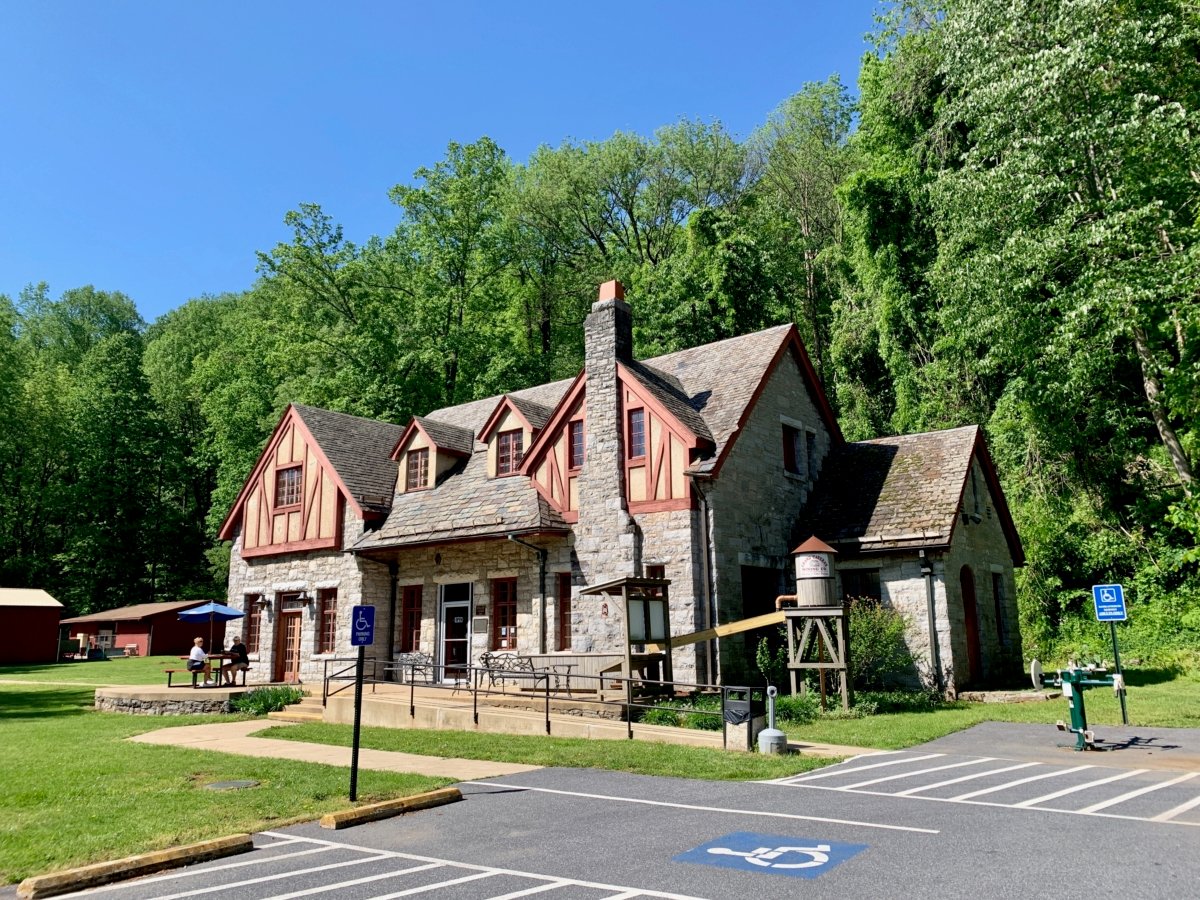 Grand Caverns, a subterranean wonderland in Grottoes, Virginia, was next up on the itinerary.
This Augusta County attraction and National Natural Landmark is America's oldest show cave, first opened to the public in 1806.
We pulled into the parking area adjacent to a historic stone lodge that houses the ticket desk, gift shop, and restrooms.
A guided tour was about to begin, so we quickly headed up the hill to the caverns entrance.
Within the caverns, stalactites, stalagmites, columns, and other uniquely-shaped speleothems transform room after room into galleries of Mother Nature's art.
I found the limestone formations at Grand Caverns reminiscent of those in other caves I had toured, Florida Caverns State Park in Marianna, and Lincoln Caverns in Huntingdon, Pennsylvania.
What sets Grand Caverns apart from other caverns are the large number of rare shield formations.
Because oil from human skin can hinder growth, visitors are prohibited from touching cavern formations by state law. Prime examples of what repeated human touch can cause are two "dead" formations.
During the 19th century, a column in the Ball Room was touched repeatedly by young ladies as a way of signifying their availability to potential dance partners.
A column in Cathedral Hall, dubbed George Washington's ghost, was frequently touched by virtue of its prominent location in the walkway.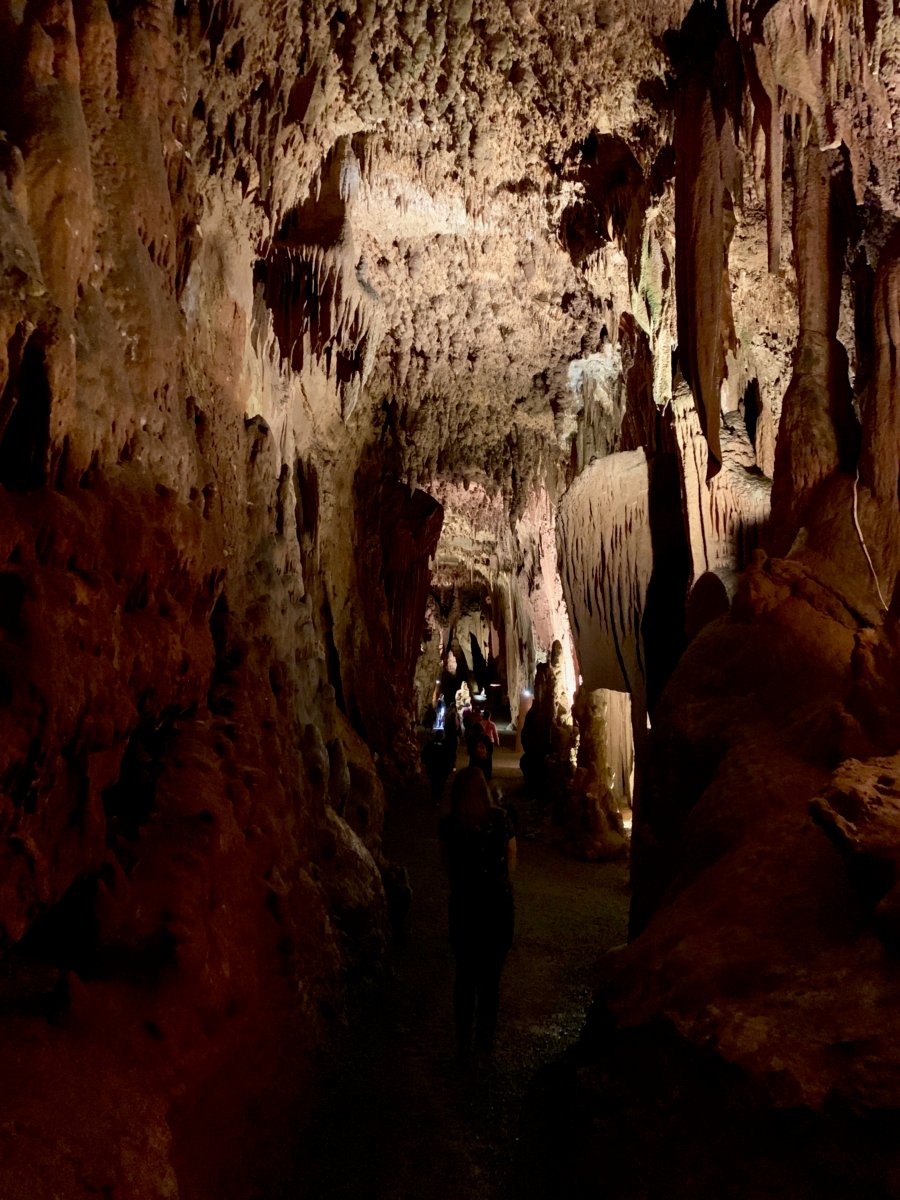 Measuring 250 feet long and 70 feet high, Cathedral Hall is the grandest room on the tour.
A 2004 survey of the caverns revealed nearly 20,000 feet of previously undiscovered passage that remains closed to the public.
Lighting is everything throughout the caverns. Light sources are strategically positioned and wired to reveal the caverns best features.
The Rainbow Room is an experiment in colored lighting.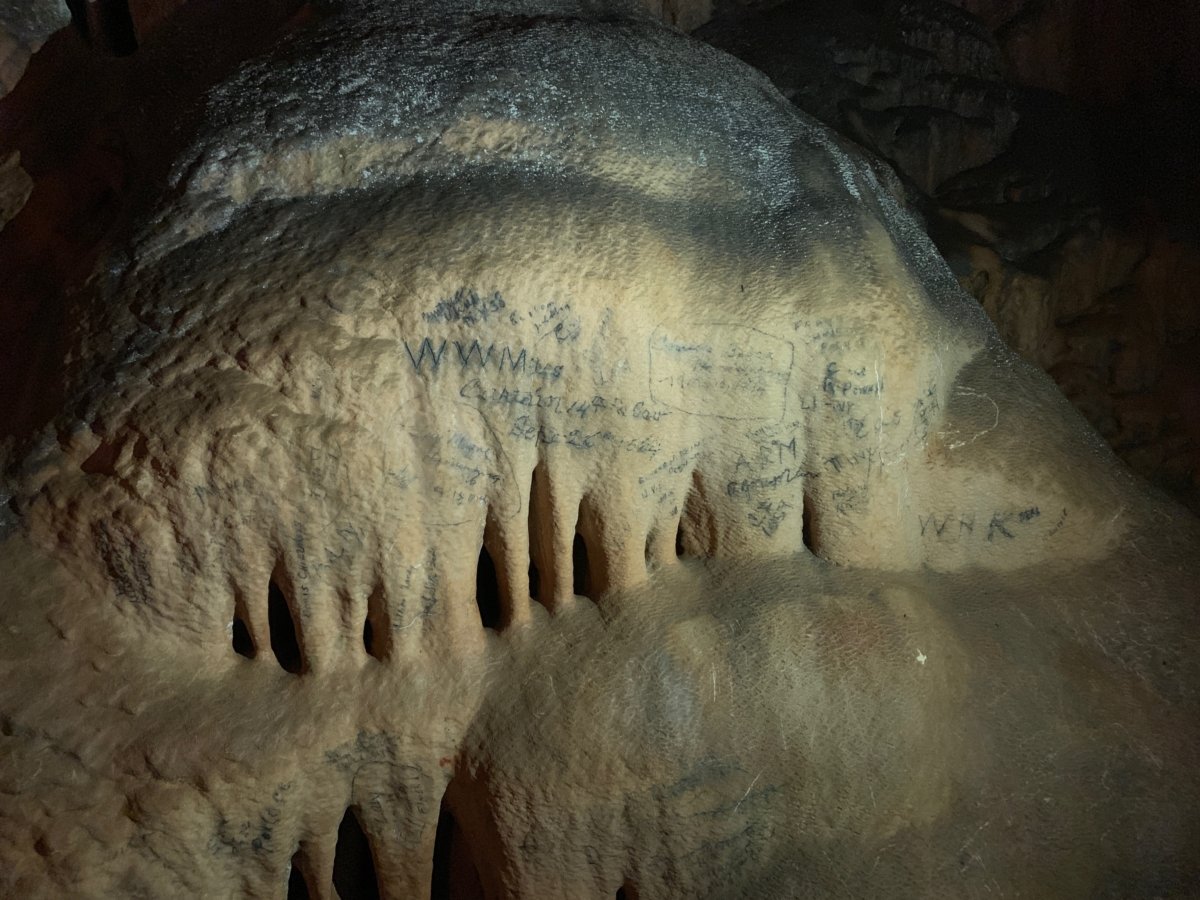 At Grand Caverns, yesterday's graffiti is today's protected history.
During the Shenandoah Valley Campaign, both Union and Confederate soldiers visited the cave. More the 230 Civil War-era signatures have been verified in the caverns, the most prominent belonging to Captain W. W. Miles, of the 14th Pennsylvania Calvary, who visited on September 26, 1864.
On June 8-9, 1862, nearly 3,200 men lost their lives in battles within a five-mile radius of Grand Caverns.
Two days earlier and fifteen miles north of the caverns, the aforementioned Turner Ashby was shot through the heart at a skirmish in Harrisonburg.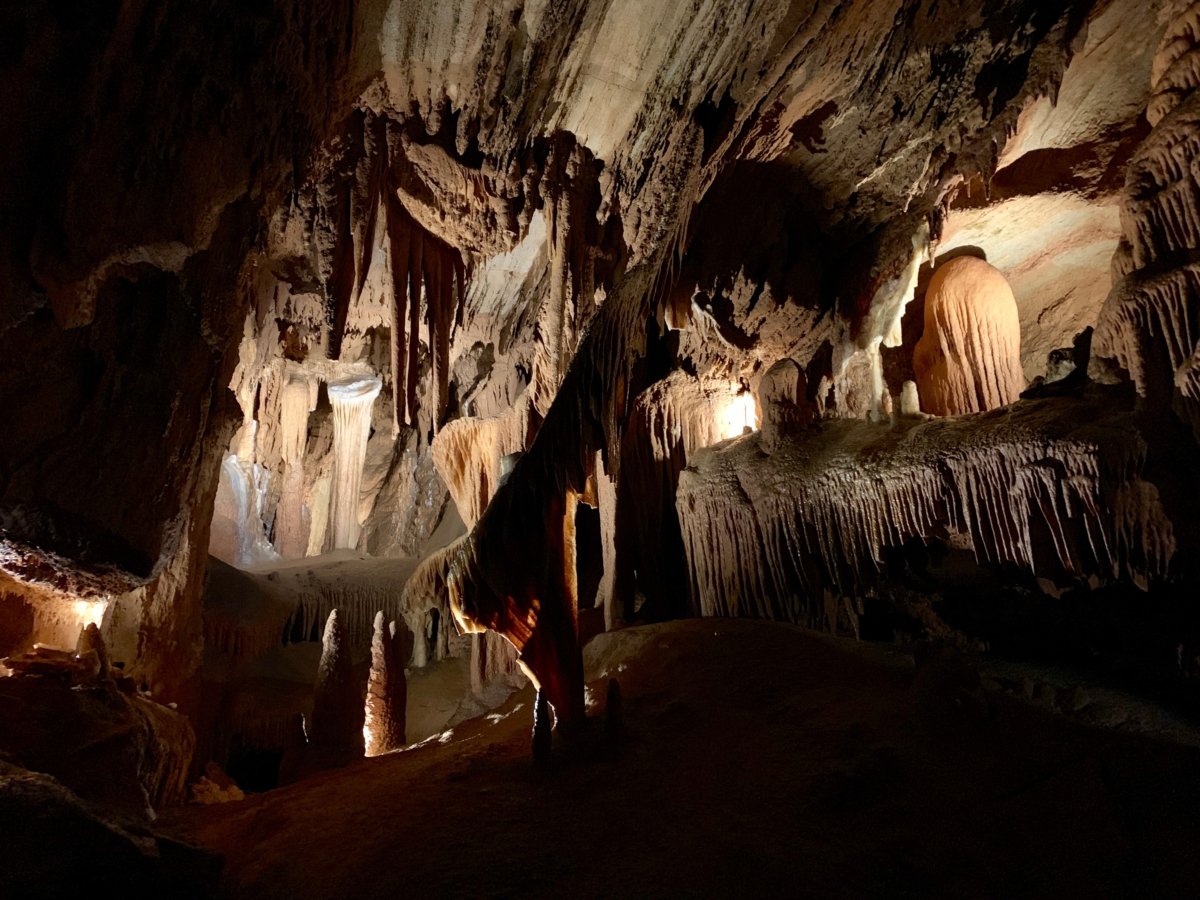 The 70-minute guided tour of Grand Caverns is approximately one mile long. The ambient temperature inside the cave is a constant 54° year round. I was comfortable wearing a t-shirt, but some guests may want to bring along a light jacket.
For current admission fees and discounts, consult the caverns website.
---
Polyface Farm
---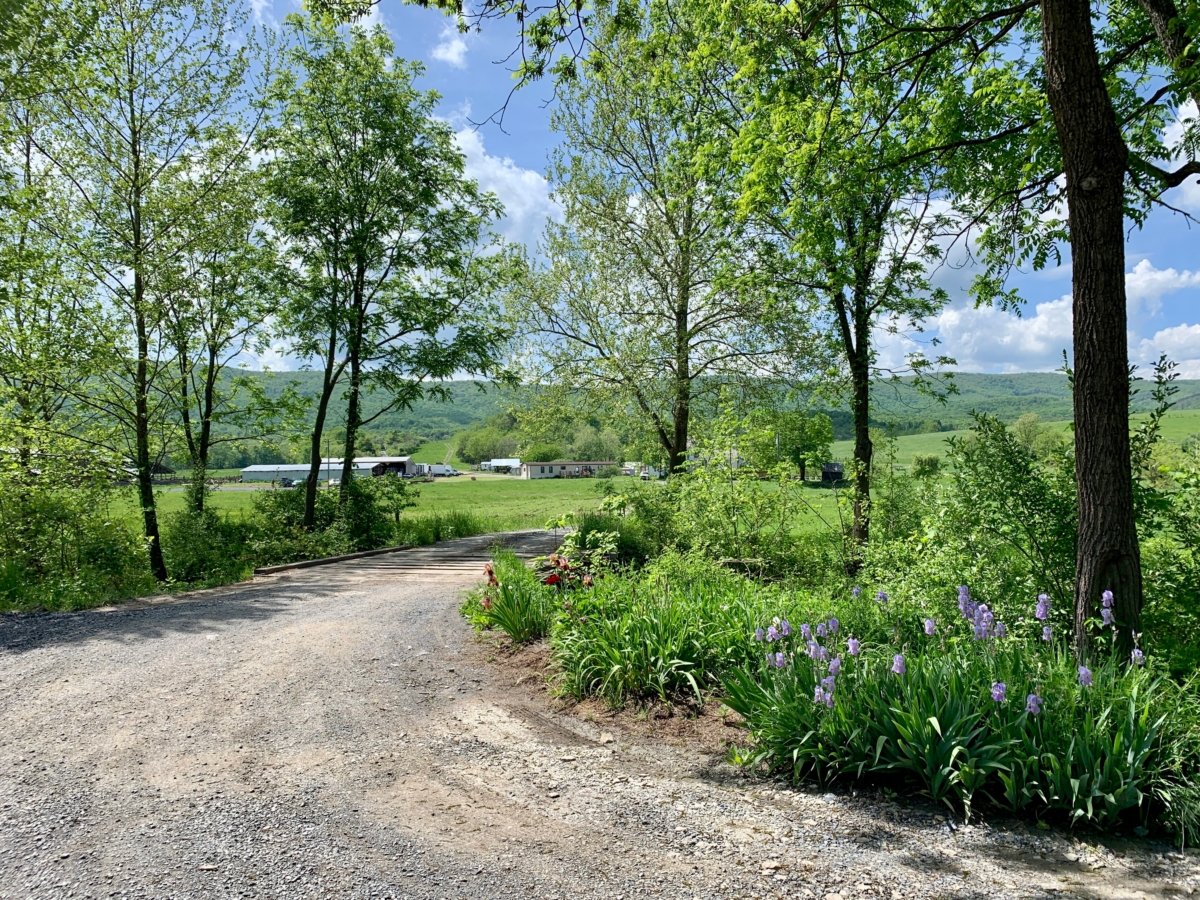 Virginia backroads led us through Augusta County to the Salatin family farm in the rural community of Swoope, located ten miles west of Staunton.
The picturesque entrance to Polyface Farm was a welcoming site, lined with naturalized peonies and irises in bloom.
Polyface Farm (meaning "many faces") has been a leader in organic, sustainable, and humane animal farming since 1961. Although not without criticism, Joel Salatin's ever-evolving production methods and guiding principles have earned him international acclaim
We parked at the farm store where visitors can purchase farm-raised meat and eggs, as well as books, DVDs, and clothing.
Joel's son Daniel, who runs day-to-day operations at the farm, met up with us for a quick tour of the facilities.
Daniel's daughter Lauryn is an energetic force around the farm and even runs a chicken business of her own. She joined us on the tour, assisting her dad with animals and demonstrations.
Growing up on a farm is the stuff kids' dreams are made of, even with its occasional ups and downs in the pig barn.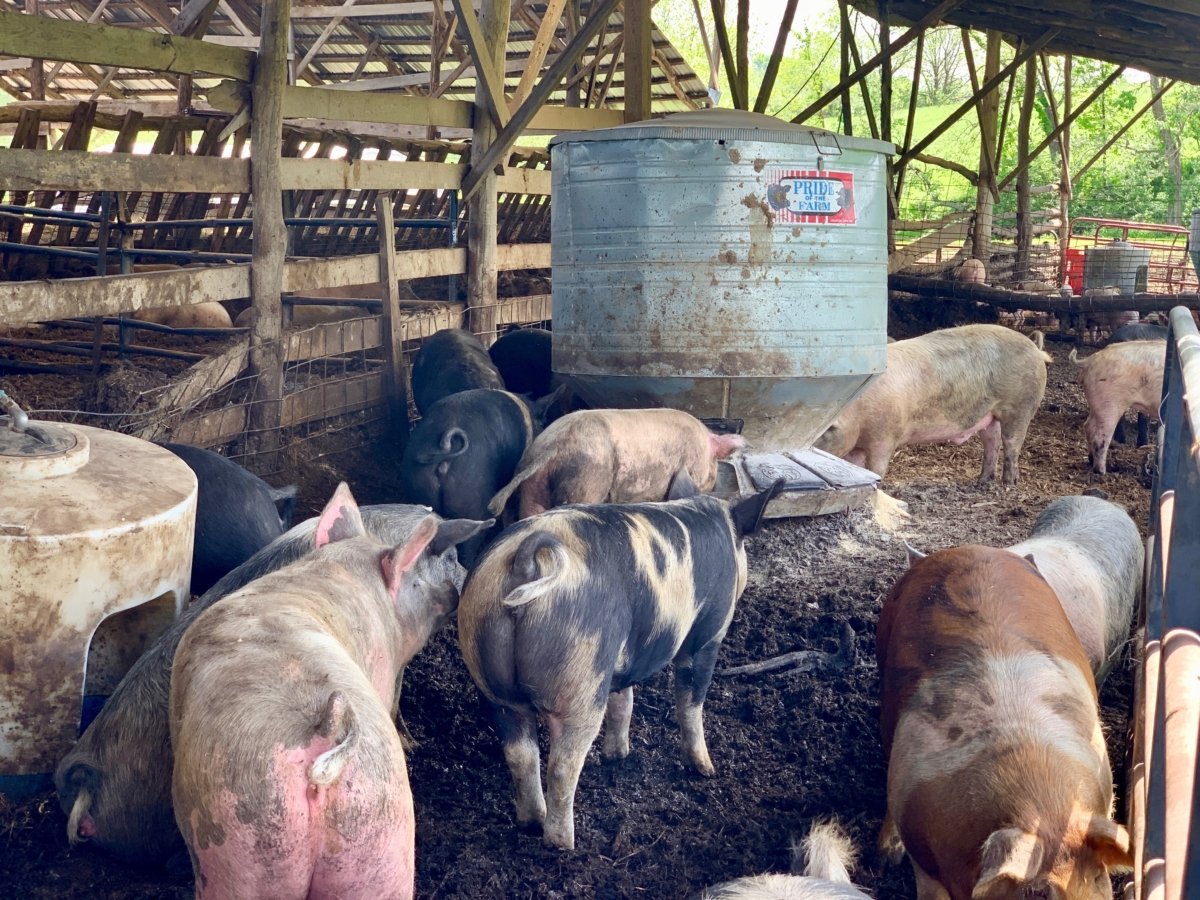 Some of the pigs we met had been scheduled for "processing," meaning they would cross the Rainbow Bridge, the following day.
A highlight of the tour for me was the synergistic Raken (rabbit + chicken) house where rabbits are raised in elevated shelters above the chickens.
Everyone should experience the Raken House at least once in their lives.
Michael, an Akbash Anatolian Shepherd, is the guardian angel of pastured poultry. Named for the Archangel Michael, the Salatin family considers him their "fearless and faithful protector."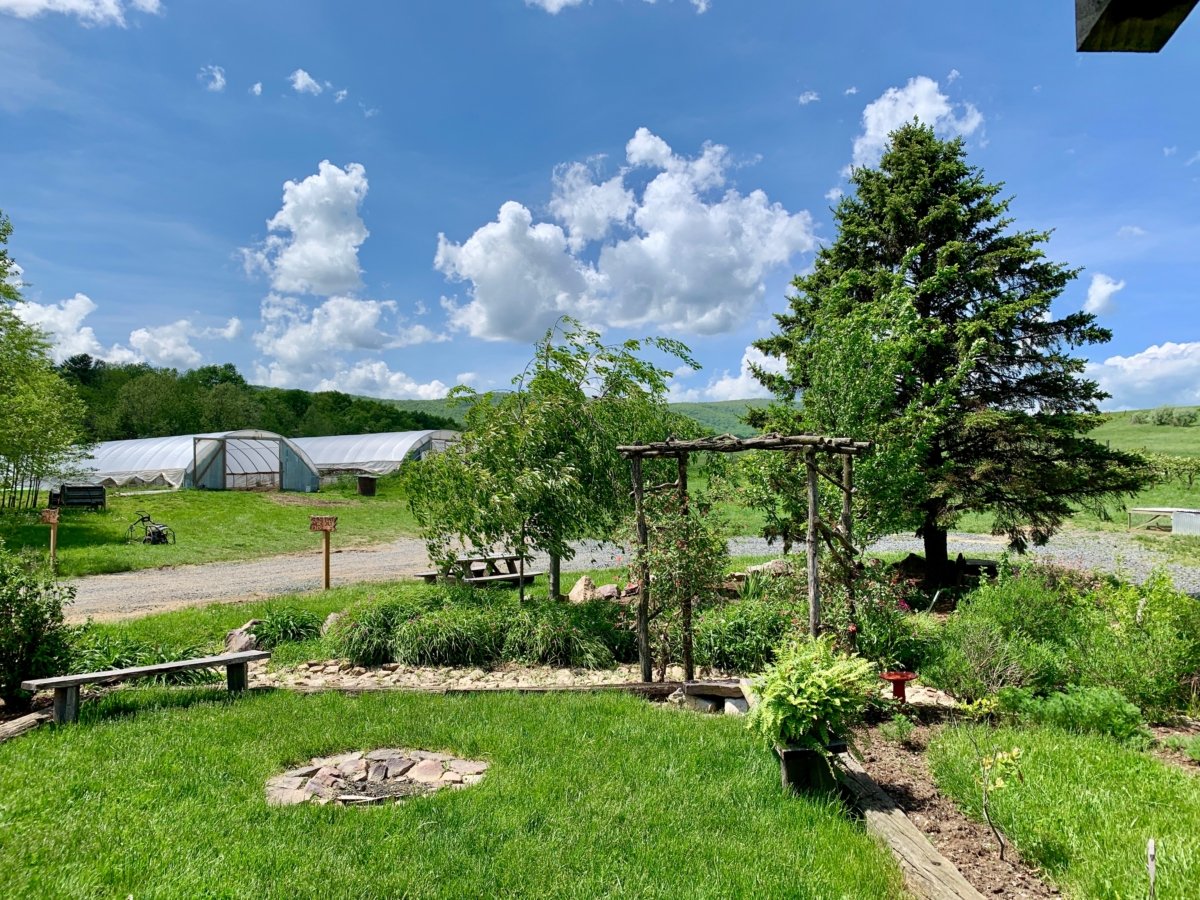 Guided farm tours are available at scheduled times, however, the public is invited to stop by Polyface Farm anytime Monday through Saturday for a self-guided tour of the facilities, to purchase products from the farm store, and of course share some farm animal love.
---
More Fun Things to Do in Staunton Virginia
---
The Queen City of the Shenandoah Valley has many more claims to fame, meaning there are even more fun things to do in Staunton Virginia:
The American Shakespeare Center and its theatrical company are based in Staunton at the Blackfriars Playhouse, a replica of Shakespeare's Blackfriars Theatre.
The Frontier Culture Museum in Staunton portrays the lives of American immigrants from four distinct homelands in Europe and Africa through outdoor exhibits and living history demonstrations.
Country music legends, the Statler Brothers, began their career in Staunton, and former group members live there today.
Motion pictures shot on location in Staunton include, Gods and Generals, Evan Almighty, Hearts in Atlantis, and Wicked Spring, among others.
---
Lodging & Dining
---
During my stay in Staunton I experienced great food and classic accommodations lovingly restored with a contemporary flair.
The Blackburn Inn
---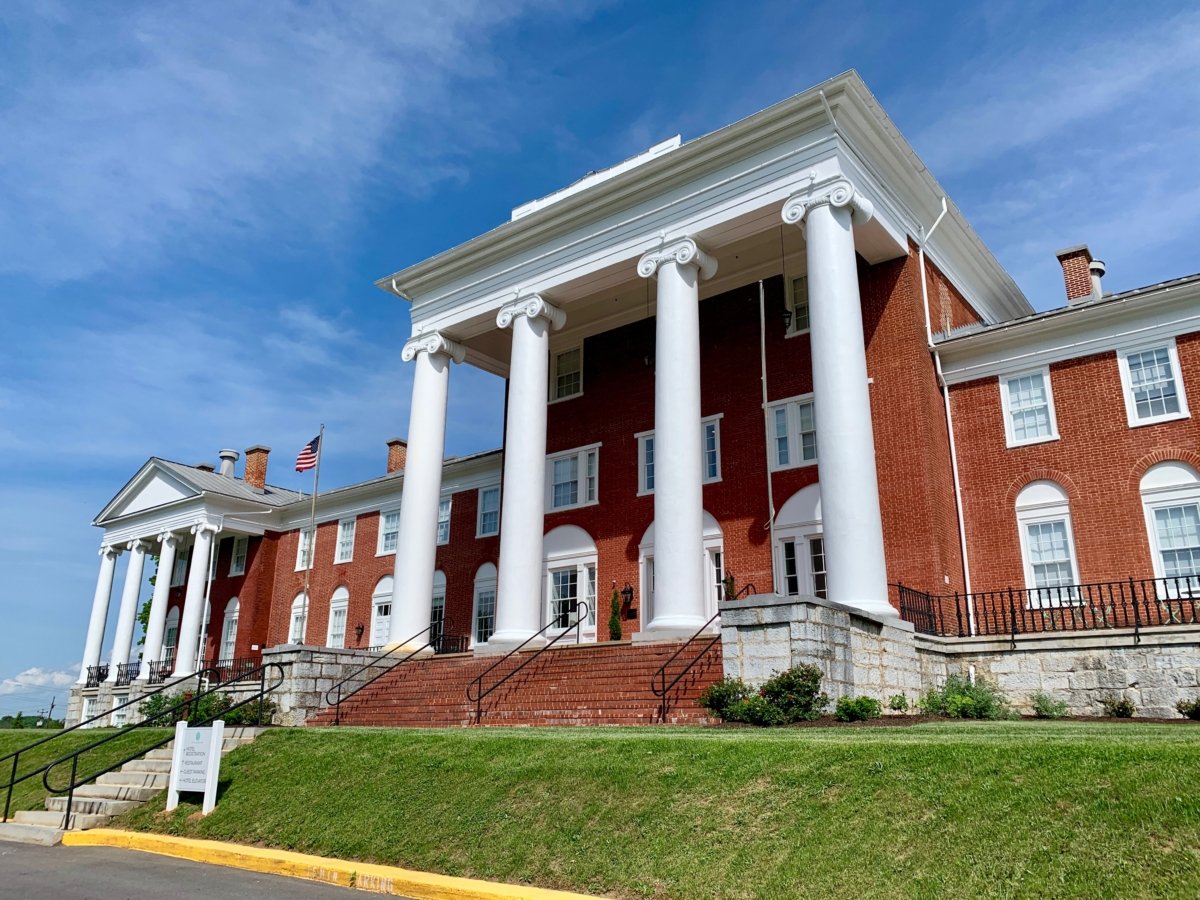 I stayed two nights at the Blackburn Inn, another historic property that has been beautifully reclaimed, renovated, and repurposed.
The structure destined to become the Blackburn Inn was designed by Thomas Jefferson's protegé, architect Thomas Blackburn. Completed in 1828, it served as the main administration building for the Western State Hospital until 1976.
Between 1981 and 2002, the property was part of the Staunton Correctional Center, followed by five years of abandonment.
The 80-acre campus is home to 21 additional brick buildings constructed between 1828 and 1952, some belonging to the Villages at Staunton and others currently undergoing restoration.
The property was added to the National Register of Historic Places in 1969.
After a meticulous two-year renovation, the Blackburn Inn opened its doors in 2018. It has been named a Historic Hotel of America by the National Trust for Historic Preservation.
During restoration, designers took great pains to preserve architectural elements, including grand arches, original wide plank floor boards and fireplaces, and "dramatic, light-filled hallways."
The inn features 49 guest rooms, singularly appointed with 27 floor plans that offer modern amenities while honoring the building's storied past.
I was especially intrigued by the door to my guest room. I fully understand the use of whitewashed decor, but a part of me longed to see the ancient door in its original state.
Guests at the Blackburn Inn enjoy a complimentary European breakfast of local meats and cheeses, seasonal fruit, and fresh pastries from Réunion Bakery.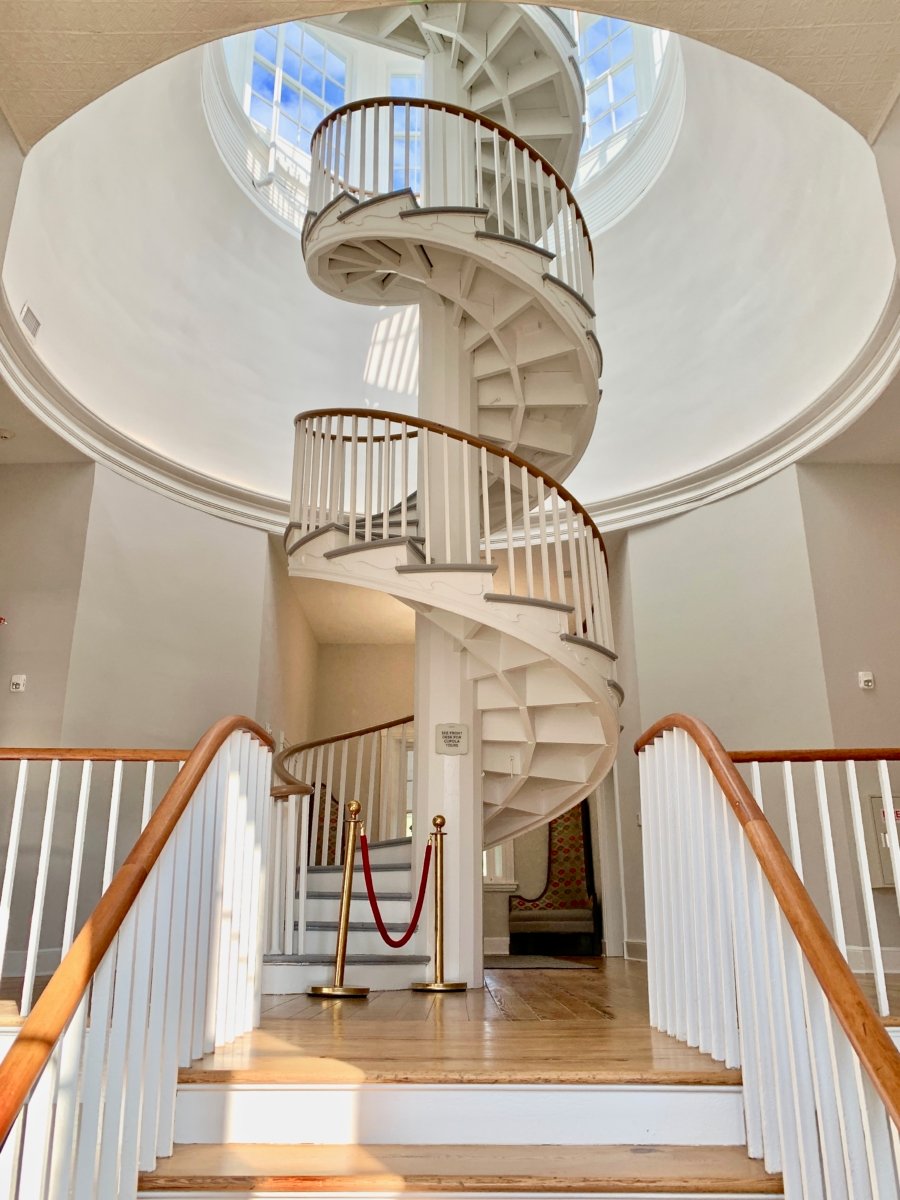 Before checkout, we scheduled a tour up the spiral staircase to the cupola for a 360° view of the grounds and the Staunton skyline.
The experience was everything we imagined it would be.
Click here to book your stay at The Blackburn Inn on TripAdvisor!
The Inn at MeadowCroft
---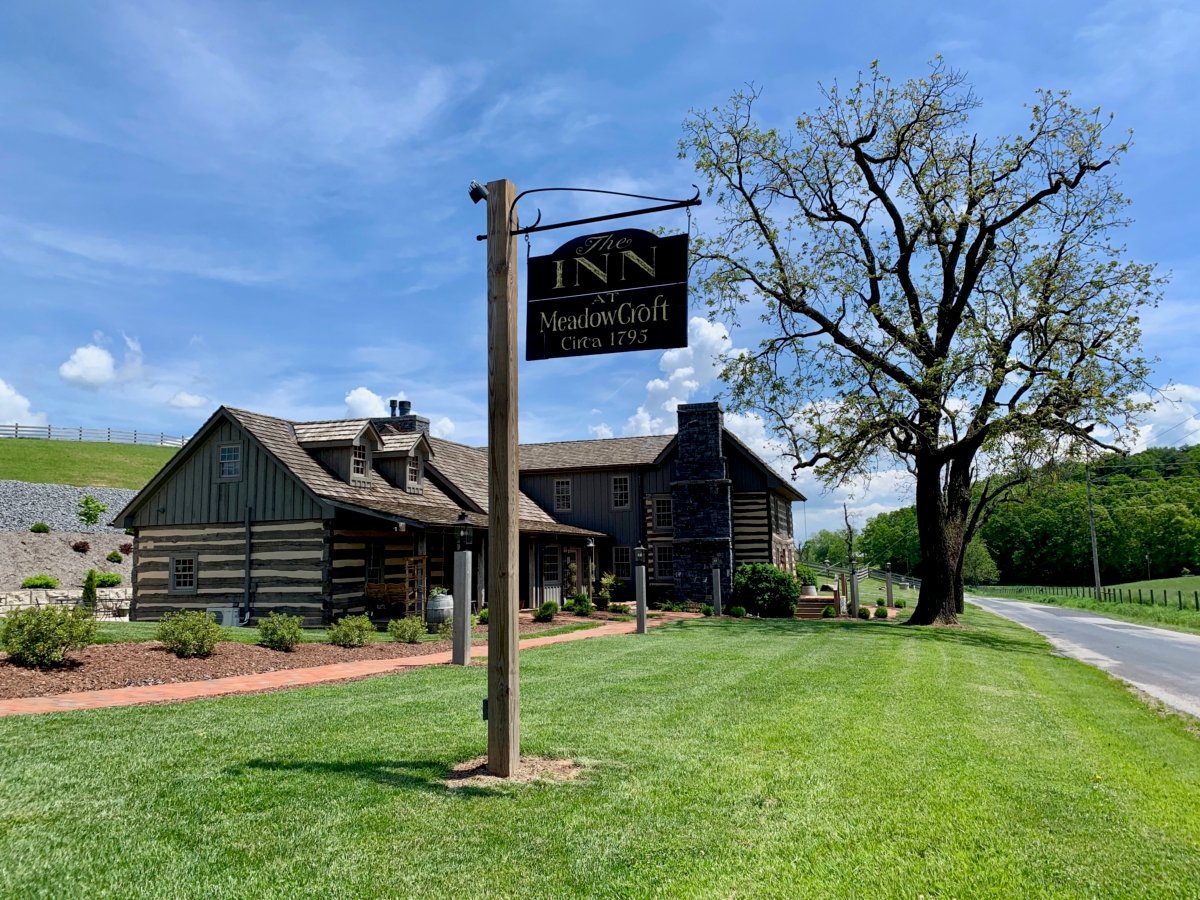 The Inn at MeadowCroft was a welcome respite after a busy morning touring Augusta County.
Our visit began with a relaxing high tea in the dining room of this restored hand-hewn log cabin.
Later, our host Judie Croft gave us a narrated grand tour of her love child, a multi-purpose facility that features modern comfort and conveniences housed within two historic structures.
To bring their vision to life, the Croft family purchased a 1795 two-story log cabin, dismantled and moved it to the site of their existing 1820 two-story cabin. The hand-hewn logs were reassembled to create two one-story additions on either side of the original cabin.
Judie's attention to detail is evident in every room, and her gift for harmoniously blending rustic architecture with modern amenities make the inn a place "where old meets new."
Six suites uniquely appointed with private baths, WiFi, and full-plated breakfast make the Inn at MeadowCroft a perfect facility for weddings, private dinners, business meetings, and other small events.
To ensure that guests fully relax without distraction during their stay, there are no televisions at the inn.
Nestled in 300 acres of rolling countryside near Swoope (pronounced Swope), Virginia, the perfect getaway awaits.
Click here for additional lodging options in greater Staunton on TripAdvisor!
Réunion Bakery & Espresso
---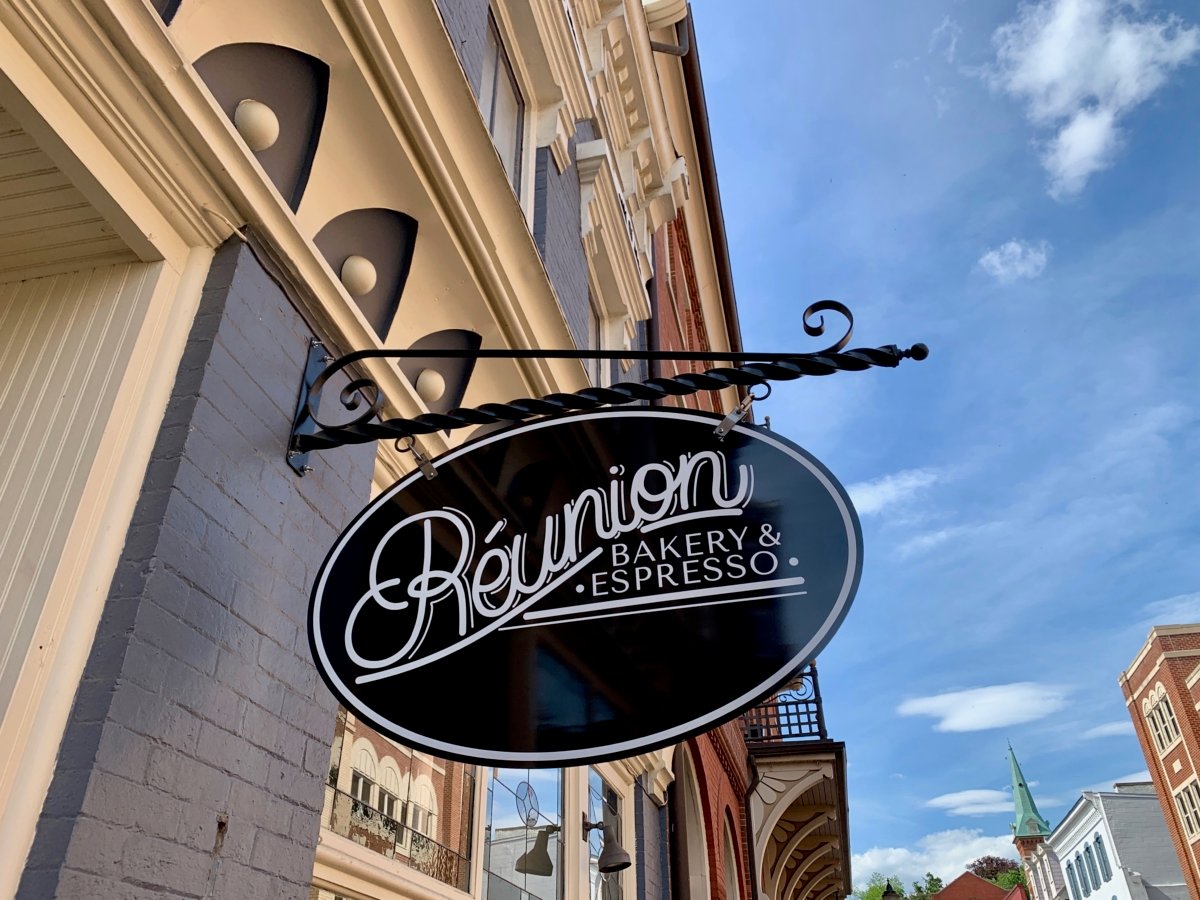 When in downtown Staunton, Réunion Bakery & Espresso is a great spot to enjoy breakfast or an afternoon snack.
Featuring locally-sourced French-inspired baked goods and fine espresso, Réunion Bakery is open Wednesday through Sunday 7:30 AM to 3:00 PM.
Zynodoa
---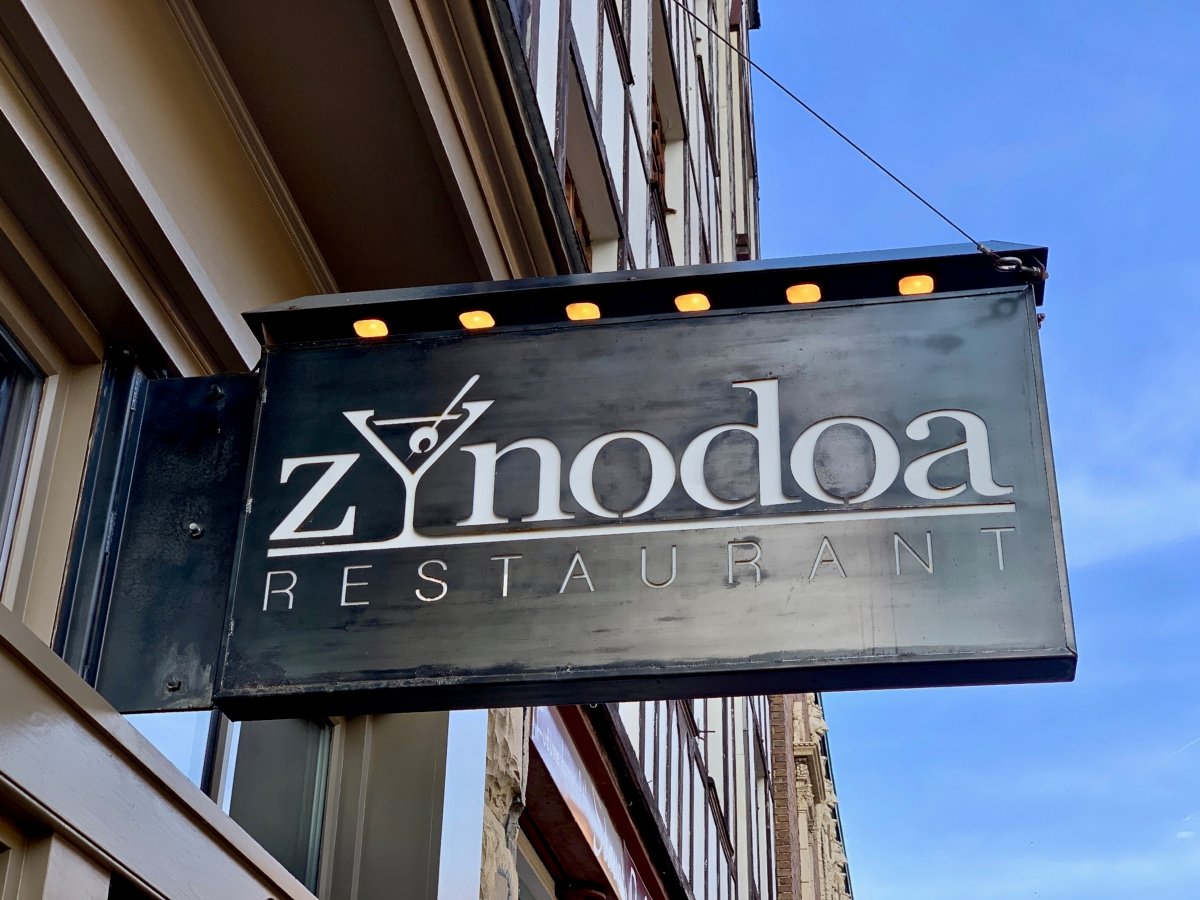 Zynodoa features upscale southern cuisine in a restored historic building in downtown Staunton. Although I never got the full story behind the restaurant name, I was pretty sure the latter half had something to do with Shenandoah.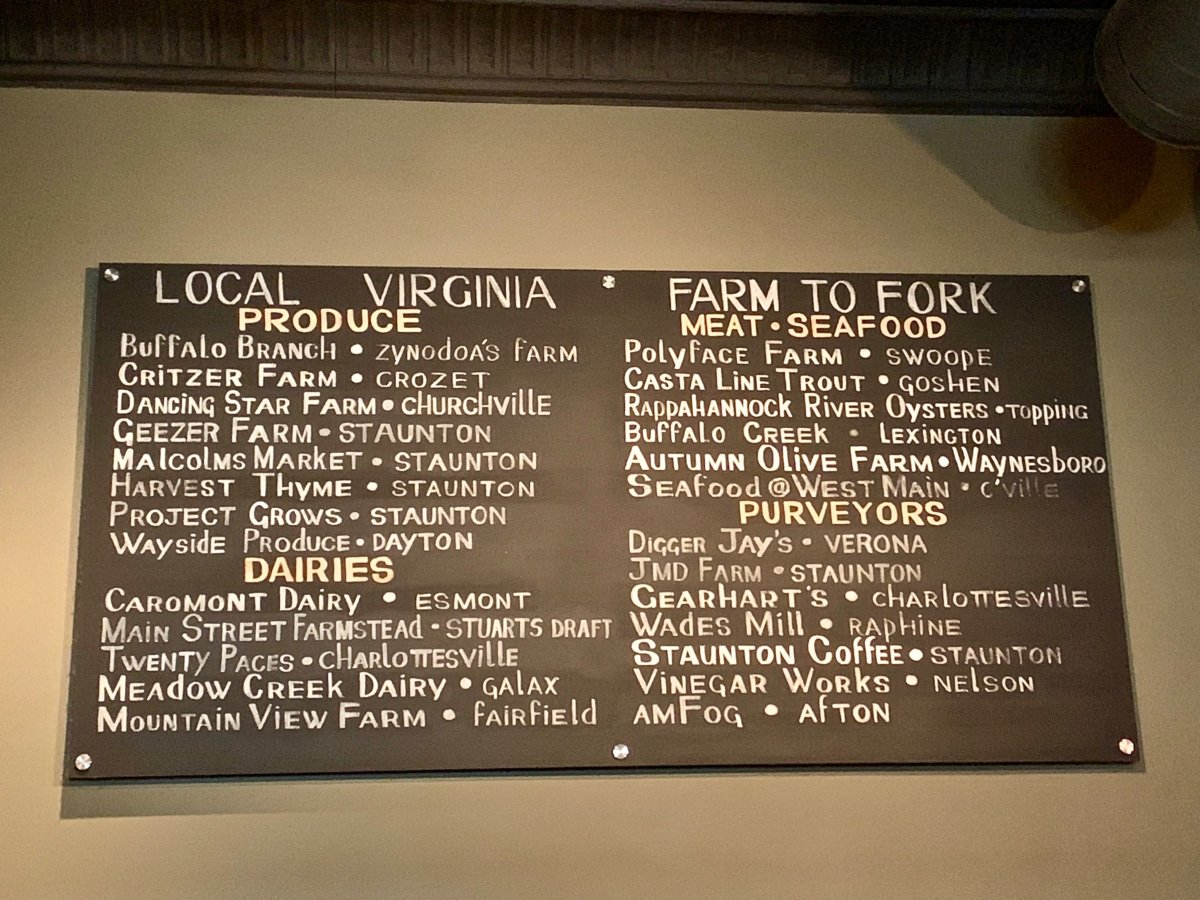 I have enjoyed meals at many farm-to-table restaurants across the country, but I was especially impressed by Zynodoa's commitment to Virginia's independent farmers and producers.
My dinner companions and I shared a sampling of starters, including bruleed cast iron cornbread and Rappahannock River fried oysters. My entree was a dual pulled pork and pork belly plate served with asparagus and polenta. I could not resist adding a side of pimiento cheese grits. Stuffed to the gills, we shared a slice of peanut butter and chocolate pie.
Like most locally-sourced restaurants, the menu at Zynodoa changes daily to reflect seasonal availability.
---
Map It!
---
---
More Things to Do in Virginia's Shenandoah Valley
---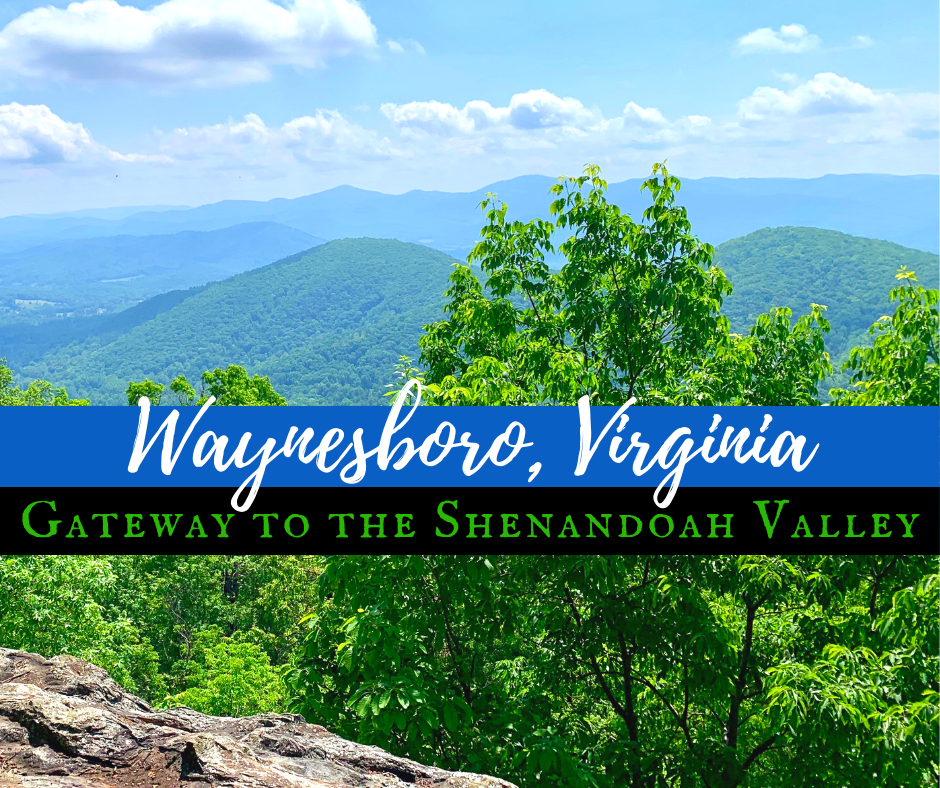 At the crossroads of Shenandoah National Park's Skyline Drive, the Blue Ridge Parkway, the Appalachian Trail, and Interstate 64, Waynesboro, Virginia, is the gateway to the Shenandoah Valley.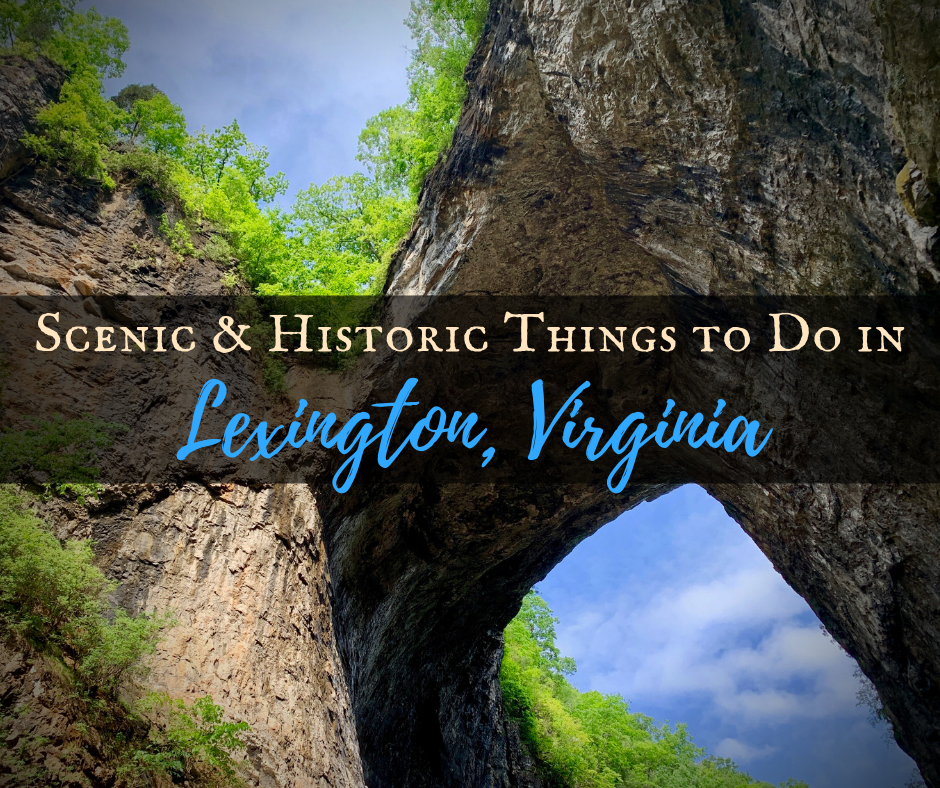 The city of Lexington in Virginia's Shenandoah Valley has so much to offer! You will not want to miss touring Robert E. Lee and Stonewall Jackson sites, Natural Bridge State Park, Wade's Mill, McCormick Farm, and many more scenic and historic locations throughout Rockbridge County.
---
We Would Love to Hear From You
---
We enjoy dialogue with our readers, especially when they share off-the-beaten-path destinations and useful travel tips. Have you discovered even more fun things to do in Staunton Virginia? If so, we would love to hear about your experiences. We invite you to leave your comments and questions below, and we always respond!
---
Pin this Post!
---