(a

7

minute read)
---
Backroad Planet recommends ten popular craft breweries and restaurants in Waynesboro Virginia, a great resource for travelers planning a southern Shenandoah Valley adventure.
---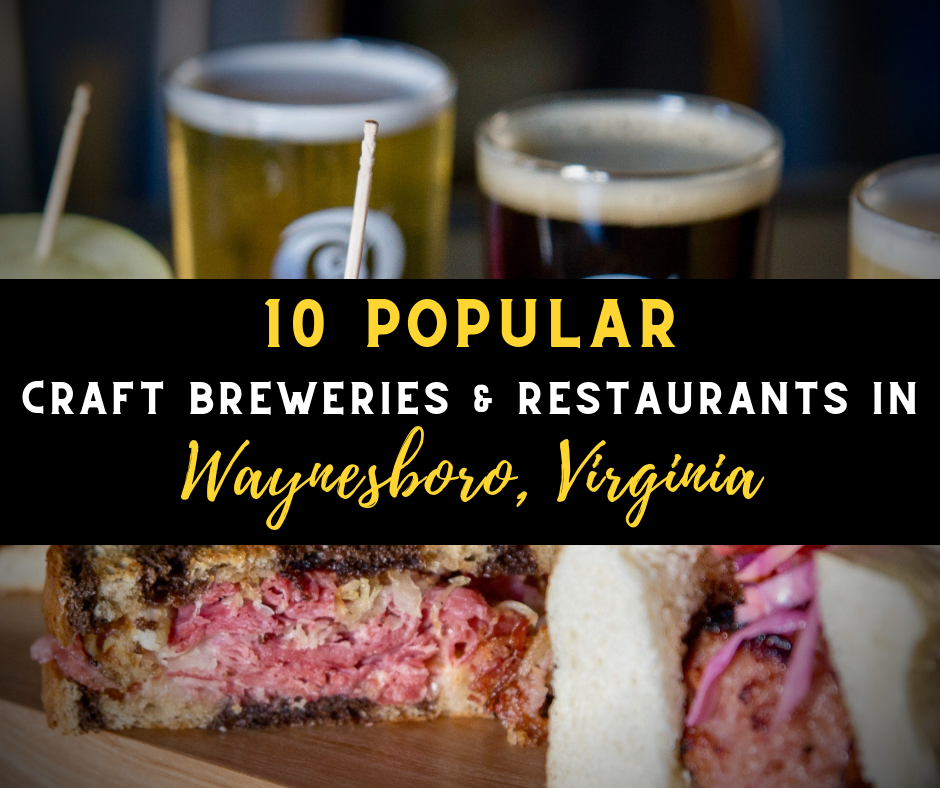 I was a guest of Visit Waynesboro, but all thoughts and opinions are my own.
---
Craft Breweries & Restaurants in Waynesboro Virginia
---
My visit to Waynesboro, Virginia, was far too short, but I was there long enough to learn that it occupies a prime location. Situated at the crossroads of Shenandoah National Park's Skyline Drive, the Blue Ridge Parkway, the Appalachian Trail, and Interstate 64, Waynesboro is the Gateway to Virginia's Shenandoah Valley.
I was also in Waynesboro long enough to learn that they have a craft brewery and dining scene on par with much larger cities.
After a morning hike out to Glass Hollow Overlook, my travel companions and I headed to Waynesboro for lunch. We filled our bellies and drank our fill, and then departed for the next destination on our itinerary.
Far too soon.
So in order to provide our readers a list of recommended dining and beverage establishments, I enlisted the help of a Waynesboro local, who shall remain anonymous.
Although we were able to mention all of Waynesboro's craft breweries in this post, there was no way we could include all 60+ food outlets in town. However, you can research all of Waynesboro's dining options here.
This post is not intended to be an exclusive list, but rather a starting place for travelers to the southern Shenandoah Valley.
That said, I give you ten popular craft breweries and restaurants in Waynesboro Virginia.
Basic City Beer Co.
---
Our post-hike lunch destination was at a two-in-one brew and food joint enjoyed by locals and Appalachian Trail thru-hikers alike.
Housed in a former Virginia Metalcrafters building, Basic City Beer Co. takes its name from an 1890s manufacturing boomtown that consolidated with Waynesboro in 1924.
Artesian spring water is the not-so-secret ingredient that feeds the brewery's award-winning craft beer. The renovated foundry uses reclaimed wood and iron in its taproom, while a retro "barcade" in the back invites guests of all ages to unwind with a variety of games.
Now, about that two-in-one . . . .
Hops Kitchen
---
Sharing space with Basic City, Hops Kitchen is literally a food truck that backs up to an opening in the building. Apparently, the partnership is a winning combination, because Hops has now opened at two additional out-of-town breweries.
Hops infuses its globally-inspired dishes with Basic City beers and was recently recognized by Food Network for its signature smoked pork nachos with beer cheese.
For a sampling of Hops' favorite menu staples, I recommend an order of "Everything But the Kitchen Sink" to share around the table.
Blue Ridge Bucha
---
I first sampled kombucha at an organic farm cooperative in Oregon while exploring the Mount Hood Territory. I can't say I was a convert to fermented tea, but I enjoyed expanding my horizons.
After lunch, I was ready to do a tasting at Waynesboro's own kombuchery.
As one of the few kombucha taprooms on the East Coast, Blue Ridge Bucha carefully crafts its kombucha from Blue Ridge Mountain water and organic ingredients.
Guests can sip, sample, and relish each of the fruit and flower-infused flavors of kombucha, and then get a refillable bottle to go.
I was happy to learn that every part of the kombucha-making process—from brewing to flavoring to bottling—is done completely by hand following sustainable practices and with the benefit of the environment in mind.
Even the tasting and to-go cups are compostable.
Heritage on Main Street
---
Photos Credit: Heritage on Main Street
Head to Heritage on Main Street for craft cocktails, entrees from farm and sea, and urban ambience. The newly-renovated space features exposed brick, a tasteful bar, and a back patio. Weekend brunch offers Southern favorites accompanied by beer-inspired shandies.
Seven Arrows Brewing Company
---
Photo Credit: Seven Arrows Brewing Company
The relaxed vibe at Seven Arrows Brewing Company may flow from the Native American blessing for which it was named, or from the many locals who gather here. The tap is filled with standard favorites like Aurora Pils, but rotational flavors, like Sundog Milk Stout and Bust A Coal Apple Rauchbier, also appear.
Nobos Kitchen
---
Photos Credit: Nobos Kitchen
Located inside Seven Arrows, Nobos Kitchen serves signature sandwiches and heftier entrees from brunch through late night. How does a meatloaf mac-and-cheese dinner entree sound?
Weasie's Kitchen
---
Every hometown has a favorite diner, and Waynesboro locals flock to Weasie's Kitchen for its budget-friendly home cooking and friendly atmosphere. Breakfast and bottomless pancakes served all day are the main attraction, but sandwiches, burgers, and comfort-food entrees are offered, as well. No question that Weasie's is one of the most popular restaurants in Waynesboro Virginia.
Don't be surprised if you run into an AT thru-hiker or two. Weasie's is a favorite stop before they hit the trail again.
Stable Craft Brewing
---
Photo Credit: Stable Craft Brewing
As a working farm, Stable Craft Brewing gives beer enthusiasts a bucolic landscape in which to enjoy finely-crafted brews. In warmer weather, outdoor seating, friendly horses, and home-grown hops invite guests to revel in the lovely setting. Heated private igloos invite visitors inside on cold days.
Farmhaus Coffee Co.
---
Photo Credit: Norm Shafer
Richmond-roasted Blanchard's Coffee, in-house pastries (like homemade poptarts), and locally-sourced salads and sandwiches make Farmhaus a delectable place for refreshment.
Photos Credit: Farmhaus
Goat cheese and berry toast drizzled with honey is popular during spring and summer. The open, sunlit rooms expand in warmer weather to include an outdoor patio beside a beloved herb garden. Waynesboro's own Blue Ridge Bucha is also on tap here!
The Fishin' Pig
---
Photo Credit: Fishin' Pig
Tennessee intersects the Shenandoah Valley at the Fishin' Pig, where meats smoked onsite deliver incredible flavors and Southern side-dishes are cooked to perfection. Try the smoky Memphis-style BBQ or the melt-in-your-mouth catfish, fried in a trademark breading.
Local beers and sports-bar energy help Fishin' Pig stay true to its motto, "Eat like a pig, drink like a fish!"
---
Shenandoah Beerwerks Trail
---
Photos Credit: Shenandoah Beerwerks Trail
This concludes our round-up of ten popular craft breweries and restaurants in Waynesboro Virginia. But if you are a craft beer enthusiast, you may want to follow the Shenandoah Beerwerks Trail to twelve additional breweries, including five locations in nearby Staunton.
By collecting eight stamps in your Beerwerks Trail Passport, you can earn a "Drink in the Shenandoah Valley" t-shirt (while supplies last).
---
Waynesboro: Gateway to Virginia's Shenandoah Valley
---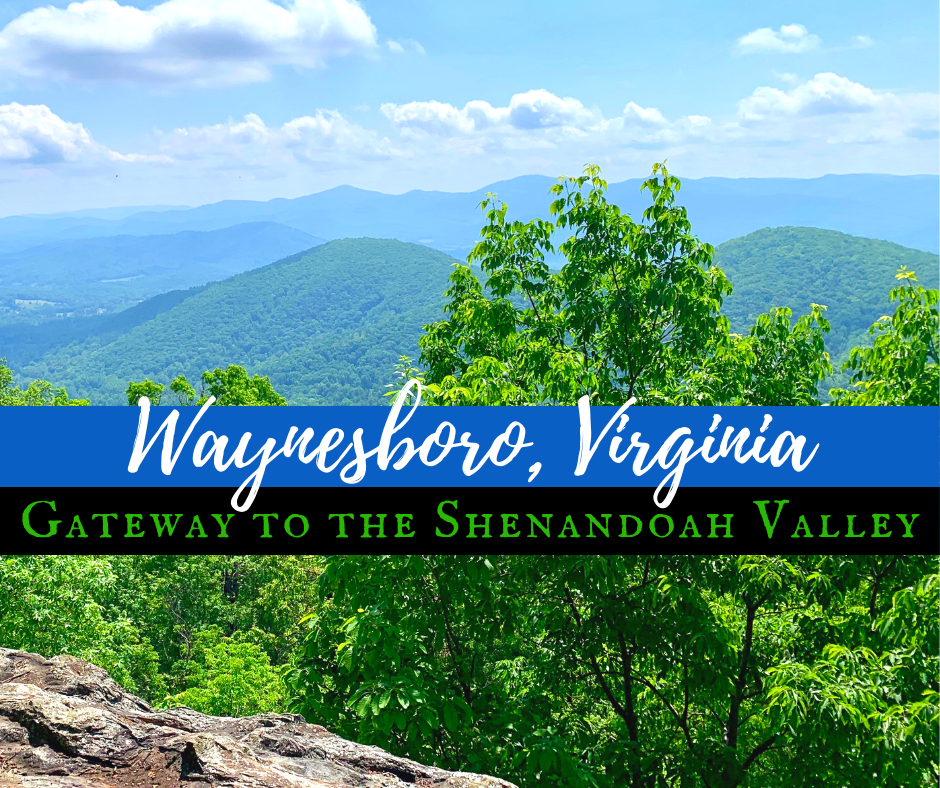 Waynesboro, Virginia is located at the intersection of Shenandoah National Park's Skyline Drive, the Blue Ridge Parkway, the Appalachian Trail, and Interstate 64. To learn more about why Waynesboro is the perfect home base for your Virginia vacation, navigate to Backroad Planet's Gateway to the Shenandoah Valley post.
Click here for Waynesboro lodging options on TripAdvisor!
---
Map It!
---
---
We Would Love to Hear From You
---
We enjoy dialogue with our readers, especially when they share off-the-beaten-path destinations and useful travel tips. Have you tried any of the top ten craft breweries and restaurants in Waynesboro Virginia? If so, we would love to hear about your experience. We invite you to leave your comments and questions below, and we always respond!
---
Pin this Post!
---