(a

15

minute read)
---
From art to architecture, music, history, dining, botanical gardens, and outdoor adventure, these outstanding Athens, Georgia, attractions offer something for everyone.
---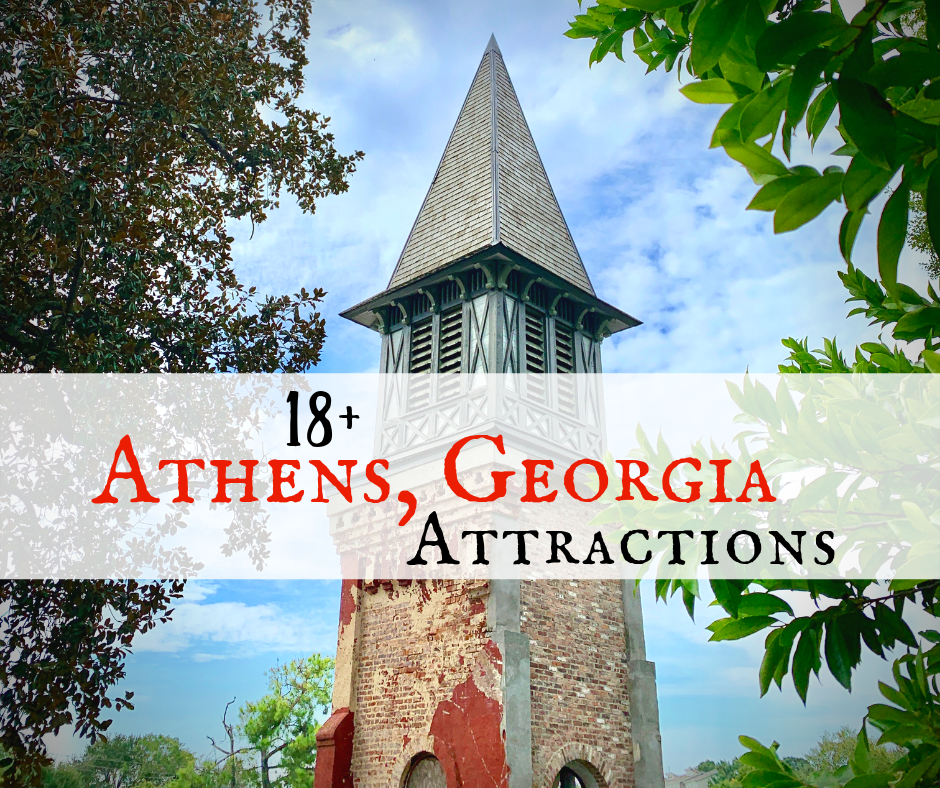 I was a guest of Athens CVB, but all thoughts and opinions are my own. This post may contain affiliate links.
---
18+ Top Athens Georgia Attractions
---
During the 1996 summer Olympics in Atlanta, I attended a men's volleyball match between the Netherlands (who eventually won gold) and a country I do not remember.
Many of the preliminary Olympic volleyball matches were held 80 miles east of Atlanta in Athens, at the University of Georgia's Stegeman Coliseum.
At the time, I did not know Georgia would eventually become my second home, but even so, it would take two decades for the road to lead me back to the Classic City.
This time I would stay a few days, and experience some outstanding Athens Georgia attractions.
---
The University of Georgia
---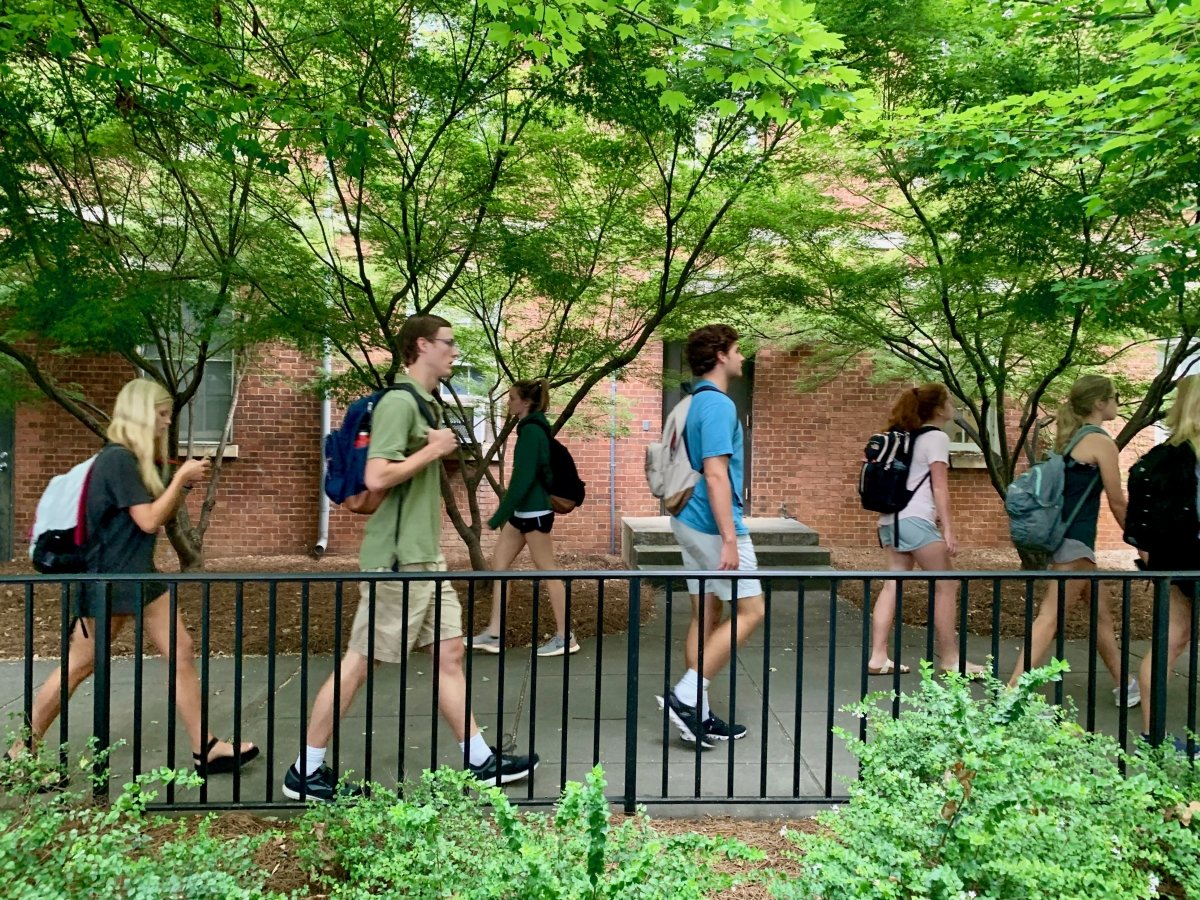 Situated on 762 acres, the University of Georgia's main campus is inherently intertwined with the city of Athens. You cannot have one with out the other.
If you don't believe me, try driving through town during the fifteen-minute passing time between class periods. Your ride will slow to a creep as thousands upon thousands of backpack-wearing, mobile device-toting, Starbucks-sipping students navigate the sidewalks and crosswalks en route to their next classes.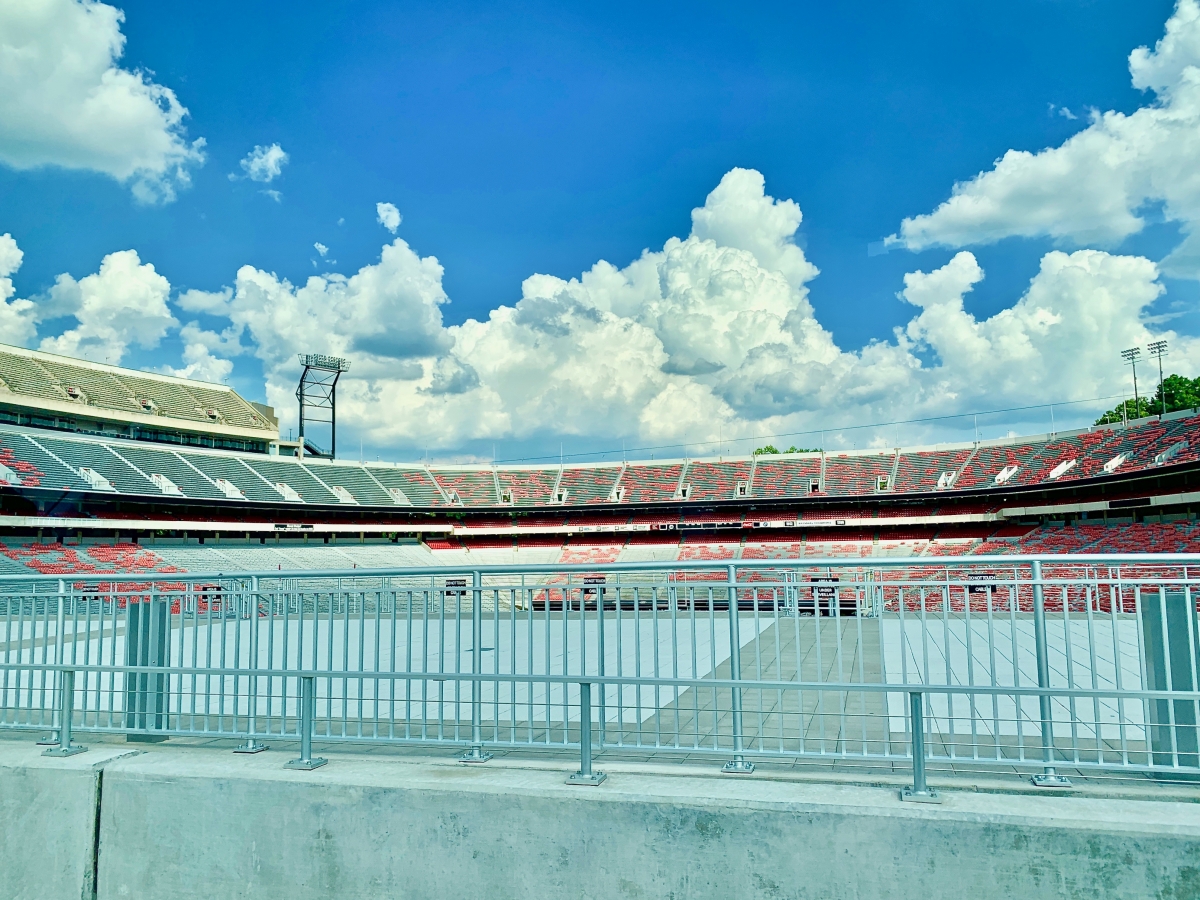 The streets of Athens are not confined to a uniform grid, twisting and turning as if platted by an engineer on a bender. To navigate Athens, GPS will be your best friend.
Your drive through town will undoubtedly carry you along Sanford Drive, where you can peep over and into Sanford Stadium, the 92,000 seat home of the Georgia Bulldogs.
I am not a sports fan, but even I found the stadium design intriguing.
Go DAWGS!
UGA's Historic North Campus
---
Many of my travel itineraries include tours of college and university campuses. These institutions of higher learning are perfect repositories of history, art, architecture, gardens, and unique museums.
Established in 1795, the University of Georgia is the oldest public university in the United States, and a tour of its historic North Campus did not disappoint.
We entered the campus by way of "The Arch," a cast iron structure that dates to the 1850s. The iconic piece is patterned after the Georgia state seal's pillars of wisdom, justice, and moderation.
Constructed in 1806, the Old College is the oldest remaining building on the North Campus. A statue honoring the university's first president Abraham Baldwin was erected in 2011.
North Campus courtyards are beautifully landscaped with caladiums, New Guinea impatiens, and other southern standbys.
The university's main library is located on the North Campus. The lobby features a giant map of historical Georgia.
The Chapel, built in 1832, originally held required daily religious services. Today it serves as an event space for weddings and other gatherings. A restored painting of St. Peter's Basilica interior by George Cooke (1847) hangs inside the chapel building behind the stage.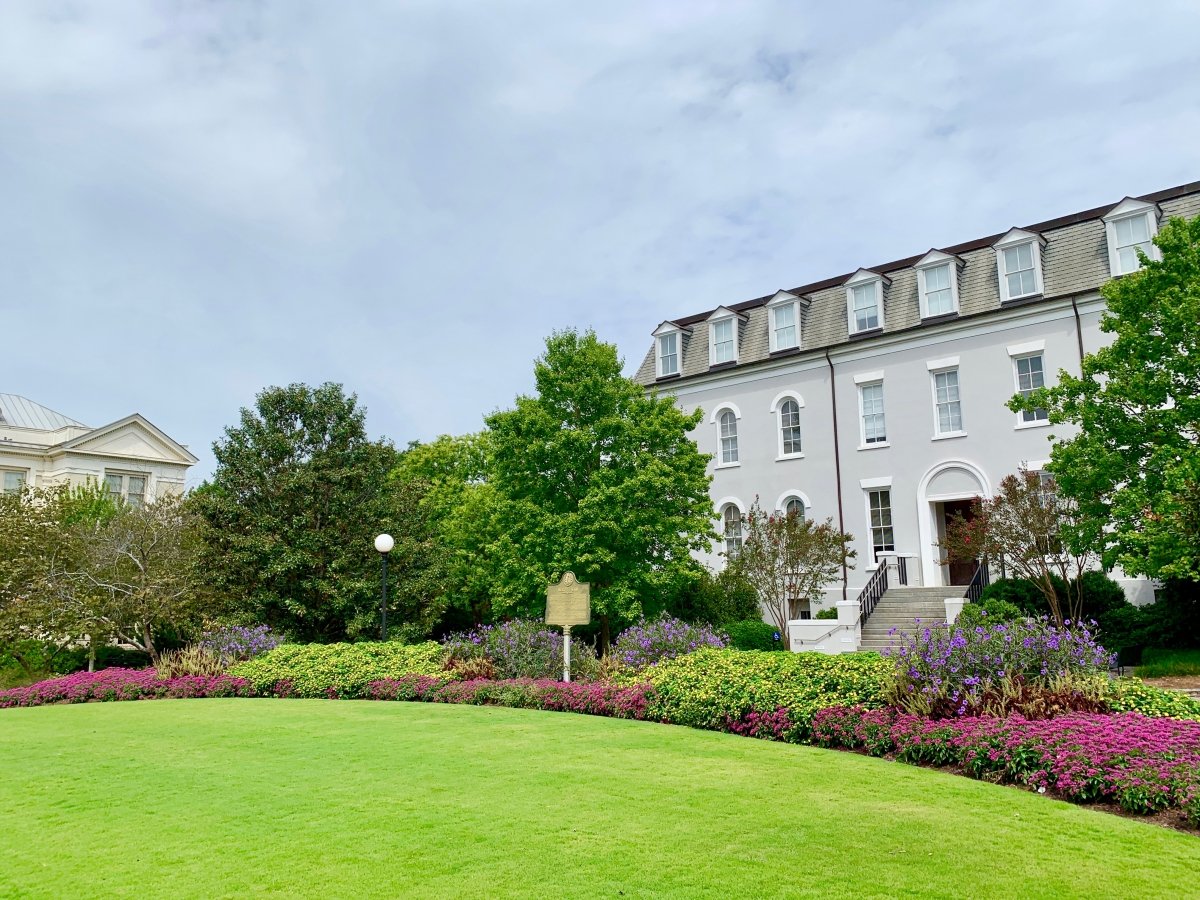 Opening for the 1891-92 school year, Herty Field was the original Georgia Bulldogs football and baseball venue. It was converted to a greenspace in 1999.
Visitors to Athens are invited to schedule a guided campus tour at select dates and times or do a self-guided walking/driving tour. Print copies of the tour are available at the UGA Visitors Center, and a mobile app is available for students and guests alike.
As a top-tier public research university, UGA is affiliated with countless centers & institutes, as well as public service & outreach projects, and official state institutions.
Georgia Museum of Art
---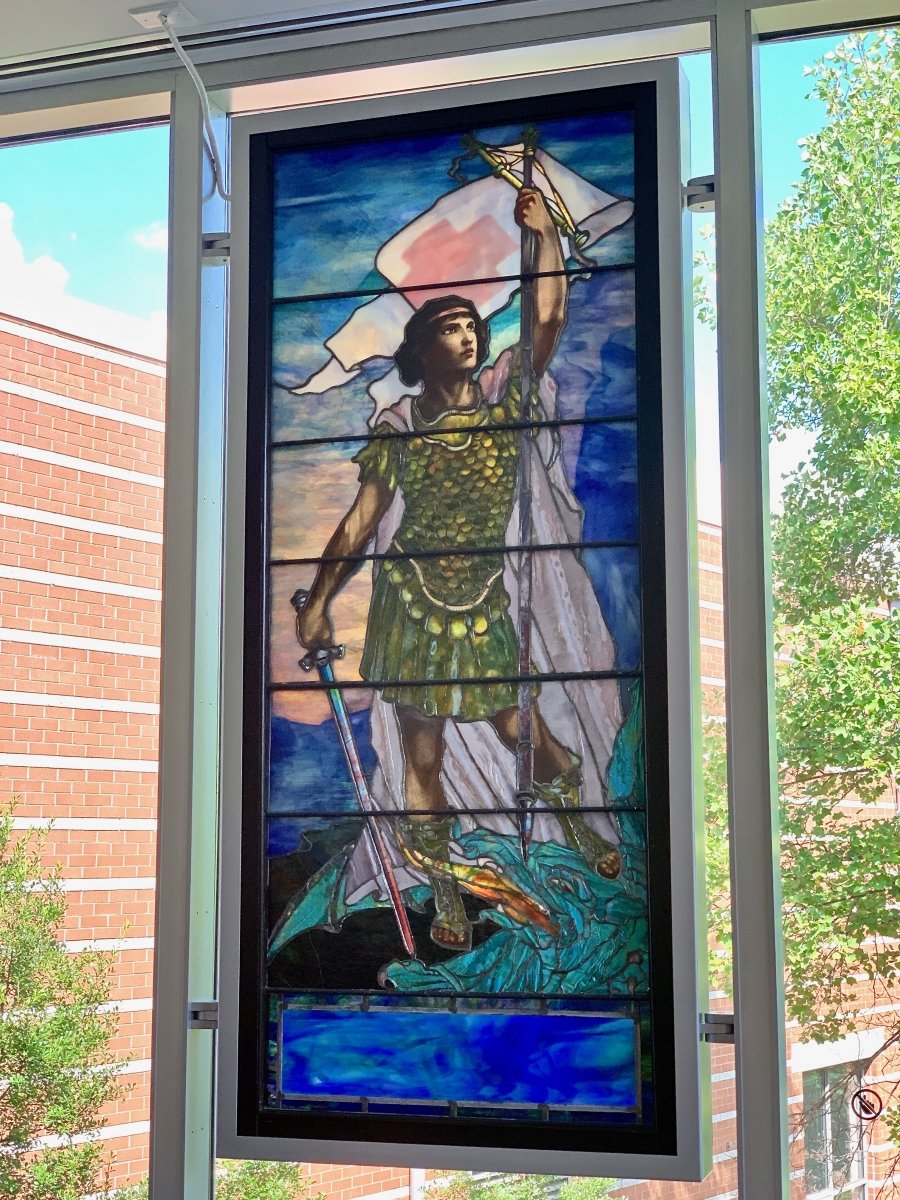 The Georgia Museum of Art is located on UGA's East Campus. The state's official art museum houses more than 10,000 objects in its permanent collection, twenty-one galleries, and ongoing temporary exhibitions,
Collections include varied media, artists, and time periods from American, European, Asian, and African cultures.
Works by female American painters such as Mary Cassatt's study for "The Sun Bath" and Elizabeth Jane Gardner's "La Confidence" are displayed.
Sculptures on pedestals include "L'Athlète" in bronze by Auguste Rodin and "Bust of a Woman" in marble by Patric Park.
American decorative arts, many by unknown artists, include crafts significant to the state of Georgia.
During my visit, a special exhibition on loan from the Museum & Gallery at Bob Jones University explored works influenced by painter Michelangelo Merisi da Caravaggio (1571 – 1610).
A highlight of the "Drama and Devotion in Baroque Rome" gallery was the painting "Christ on the Cross" by Peter Paul Rubens.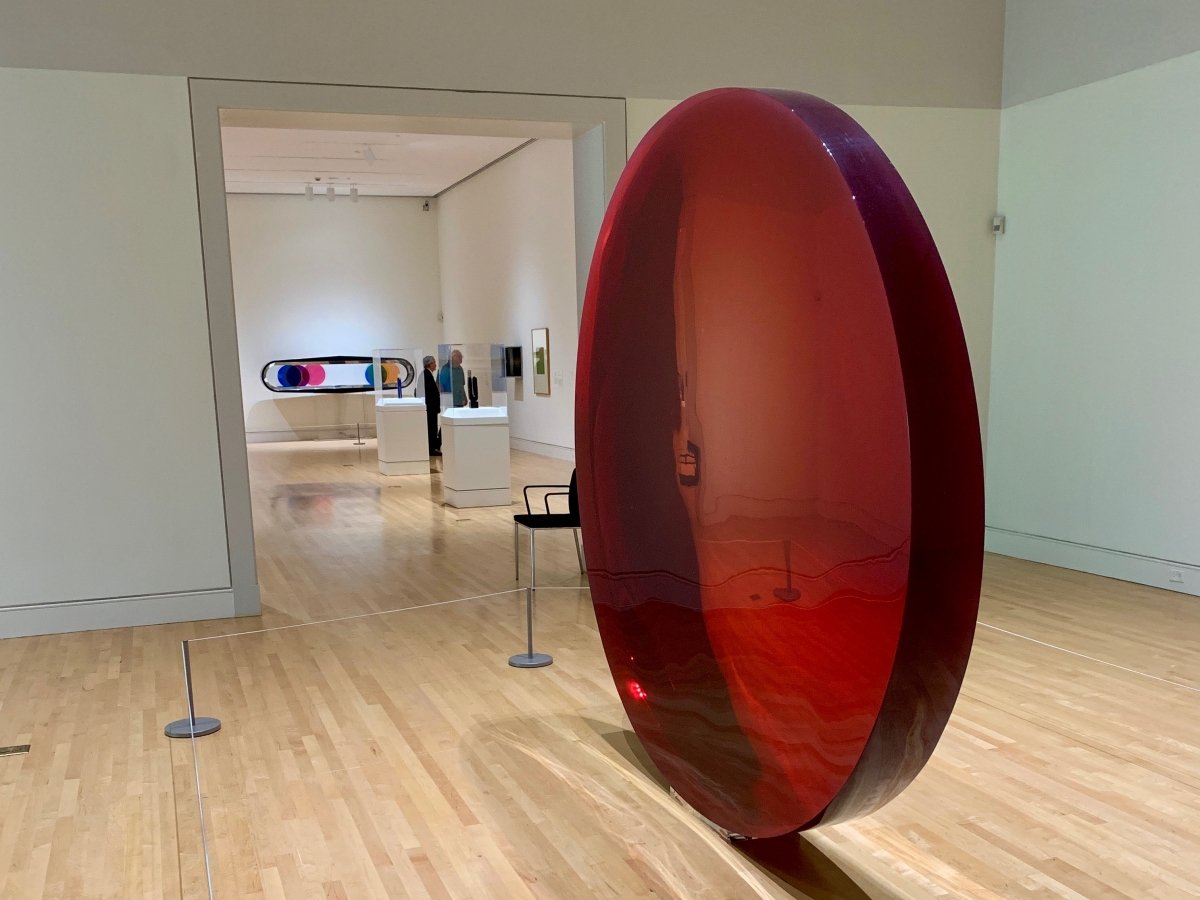 Modern works, such as "Red Concave Circle" by American sculptor De Wain Valentine invite viewers to experience the piece from different perspectives.
The Georgia Museum of Art offers free admission and inspiration Tuesday through Sunday.
State Botanical Garden of Georgia
---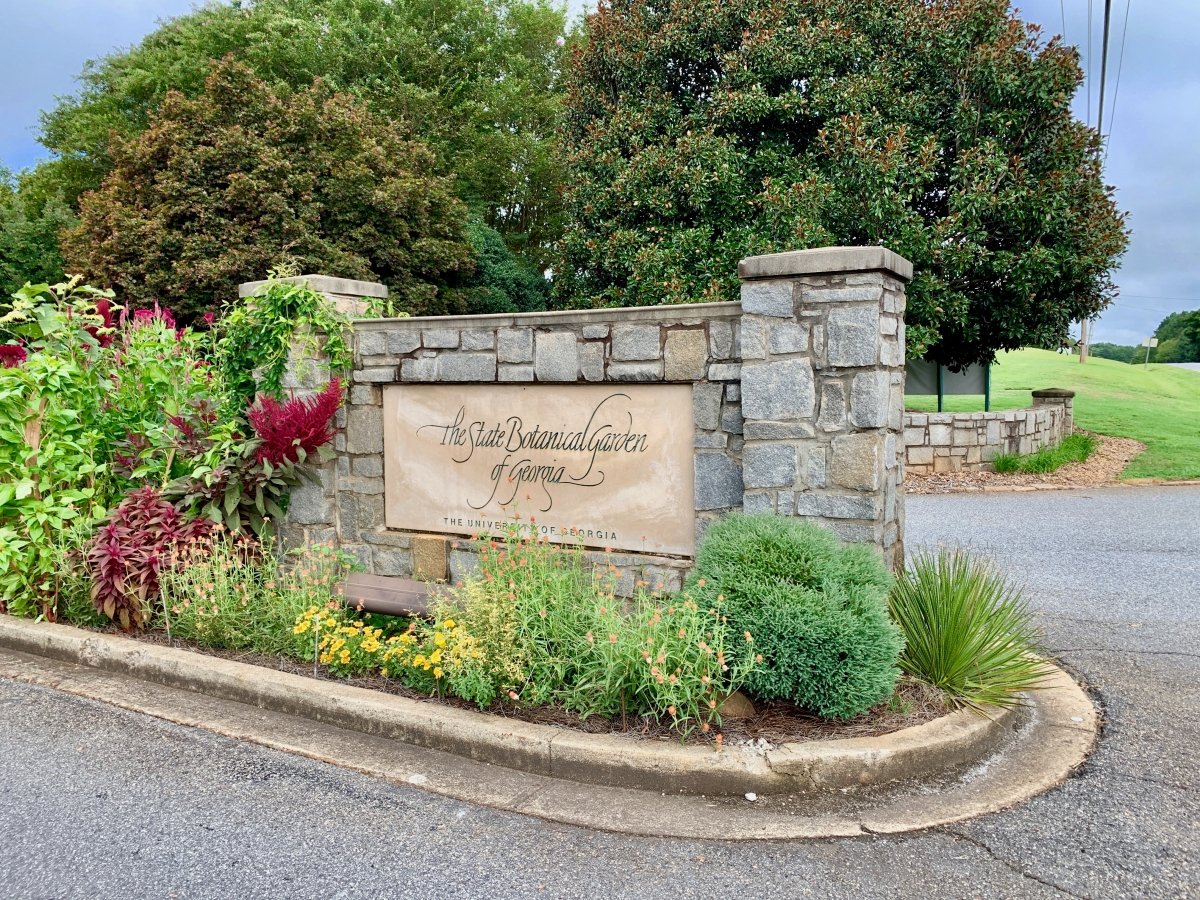 Situated three miles south of the main campus along the Middle Oconee River, the State Botanical Garden of Georgia is a 313-acre preserve also directed by UGA.
Dedicated to horticulture, conservation, and education, the environmental sanctuary features a three-story conservatory, multiple themed gardens, a hummingbird trail, and five miles of nature trails.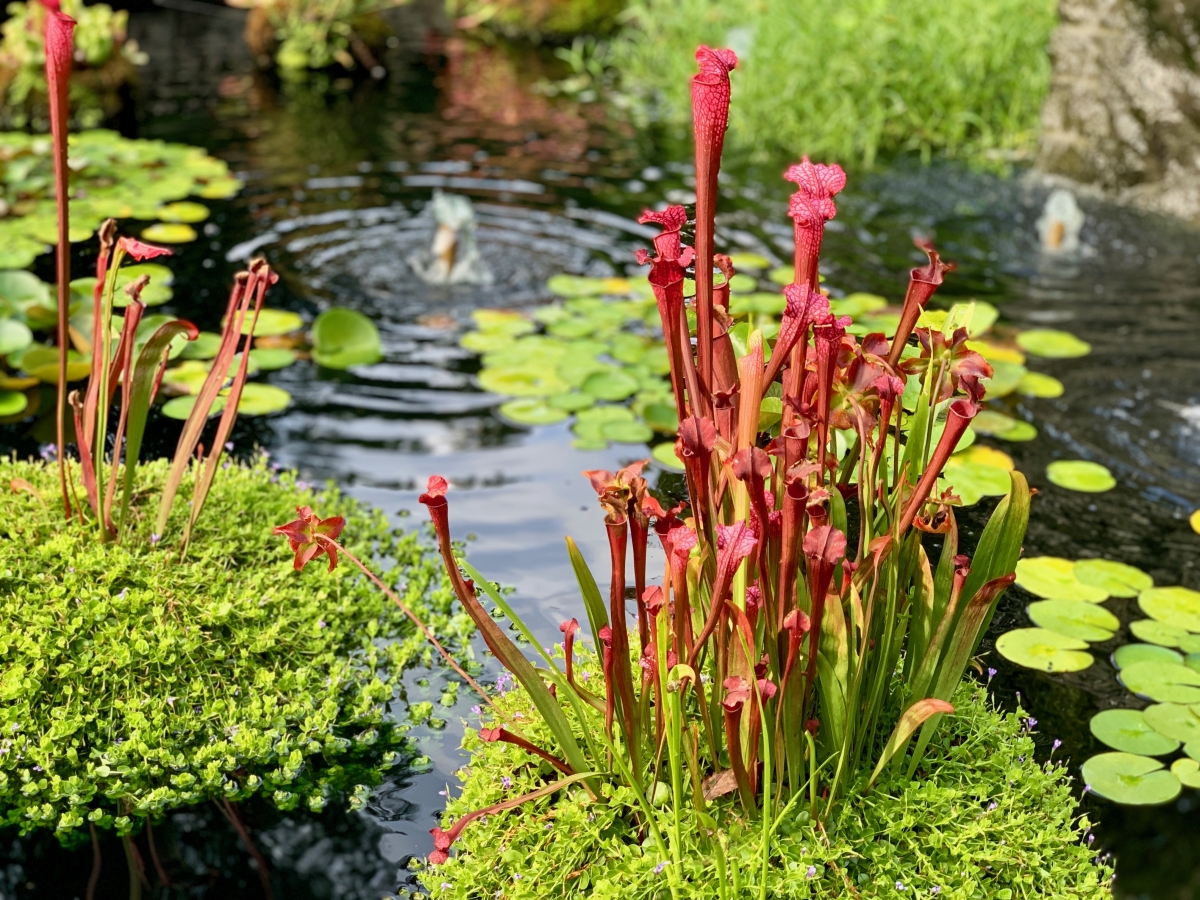 I will go out on a limb and say flat-out that the native bog pitcher plants were my favorite element of the gardens.
I was so captivated by their opalescent colors, growth habits, blooms, and carnivorous behavior that I could not stop taking pictures.
Other cultivars such as the double yellow datura and white water lily placidly held their own.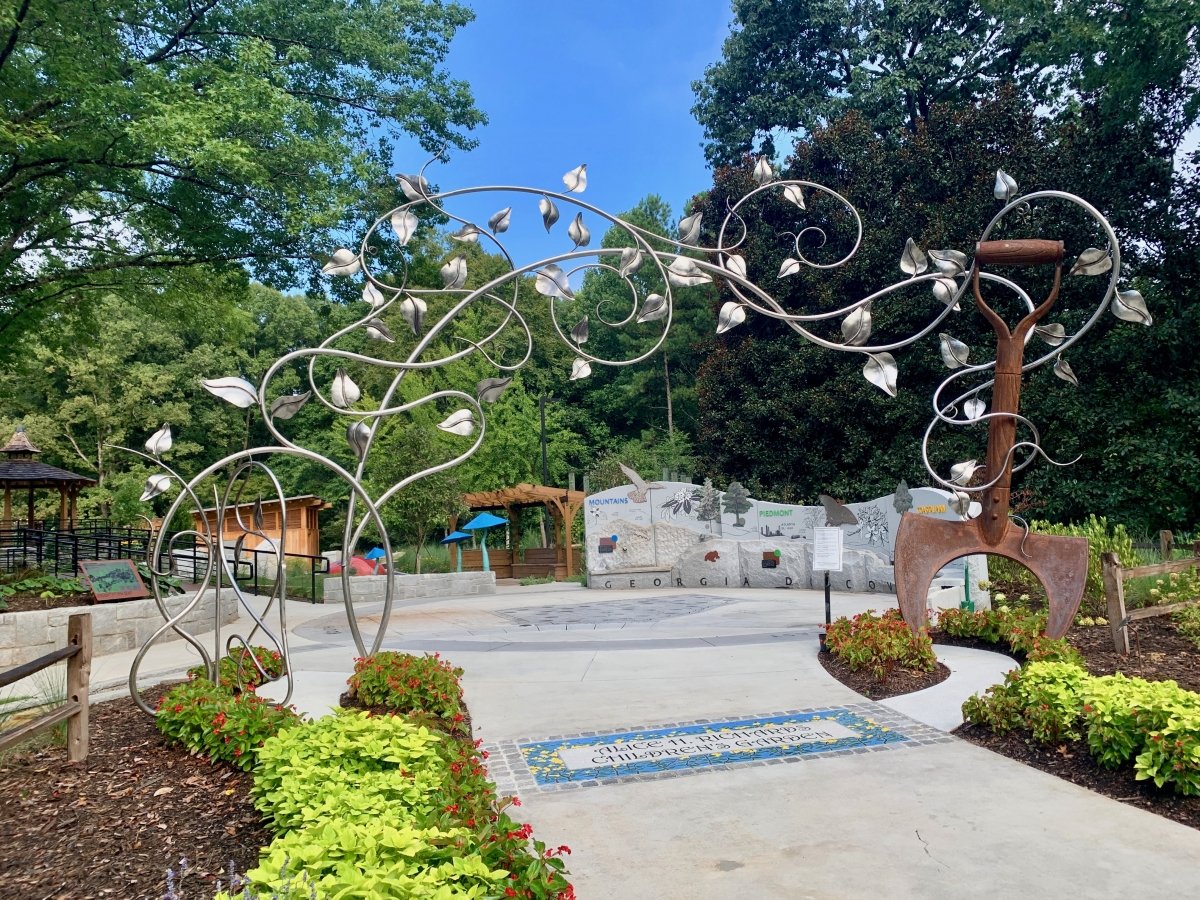 The most celebrated attraction, however, is the brand new Alice H. Richards Children's Garden. Seamlessly merging education with the environment, this garden is for children of all ages, even sixty-somethings like me.
The edible landscape area allows young visitors to dig, plant, and taste plant-derived foods we eat. Vegetable varieties such as red okra add both nutritious and ornamental value to the garden.
The Forest Play area pays tribute to the American Chestnut with a lifesized memorial to these fallen sentinels.
Other pieces of oversized forest art complement the area surrounding the accessible canopy walk and treehouse.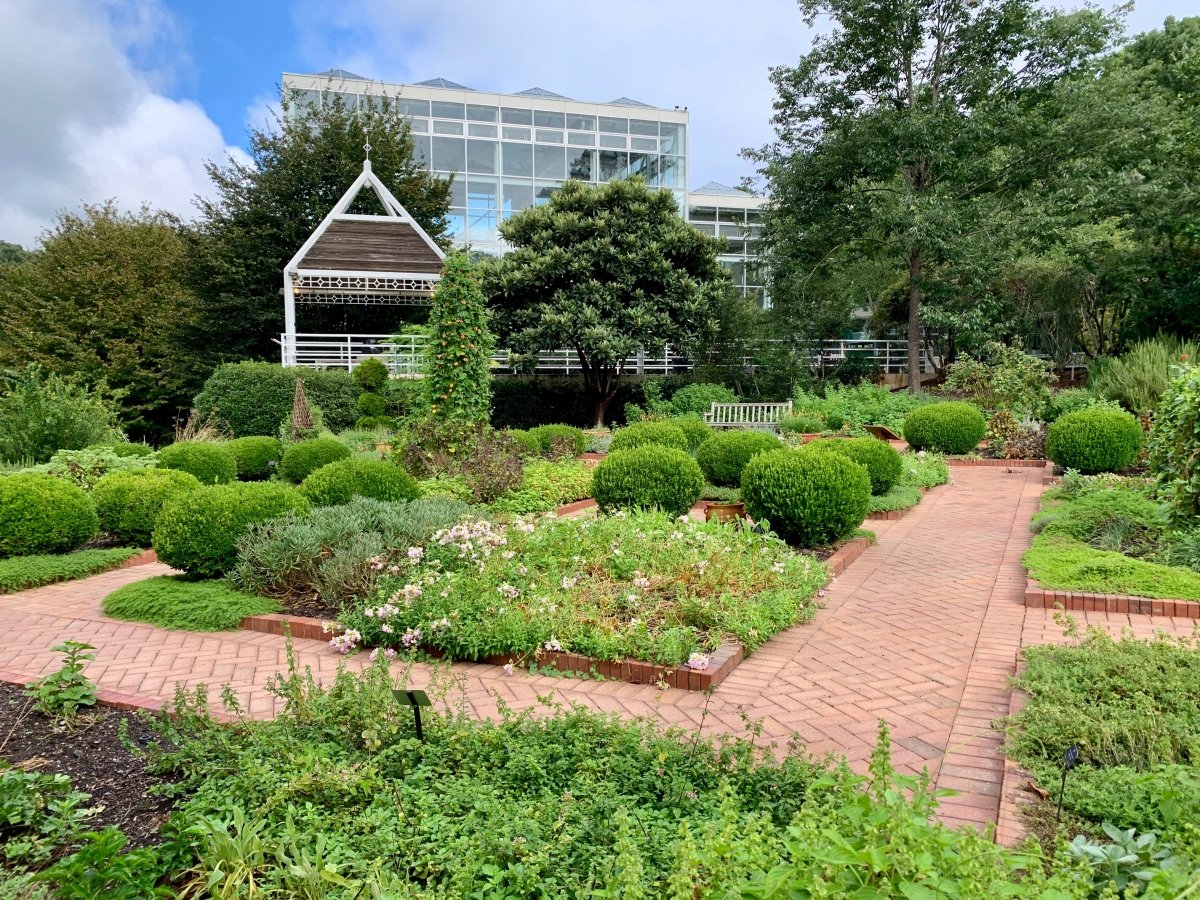 The State Botanical Garden of Georgia is open daily 8:00 AM to 7:00 PM. Admission is free, although donations are appreciated.
While in town, gardening enthusiasts will also want to tour the Trial Gardens at UGA. Here new varieties of annuals and perennials from breeders around the world are put to the test of southern heat and humidity. The trial gardens are open year round and visitors are always welcome.
---
Athens Welcome Center
---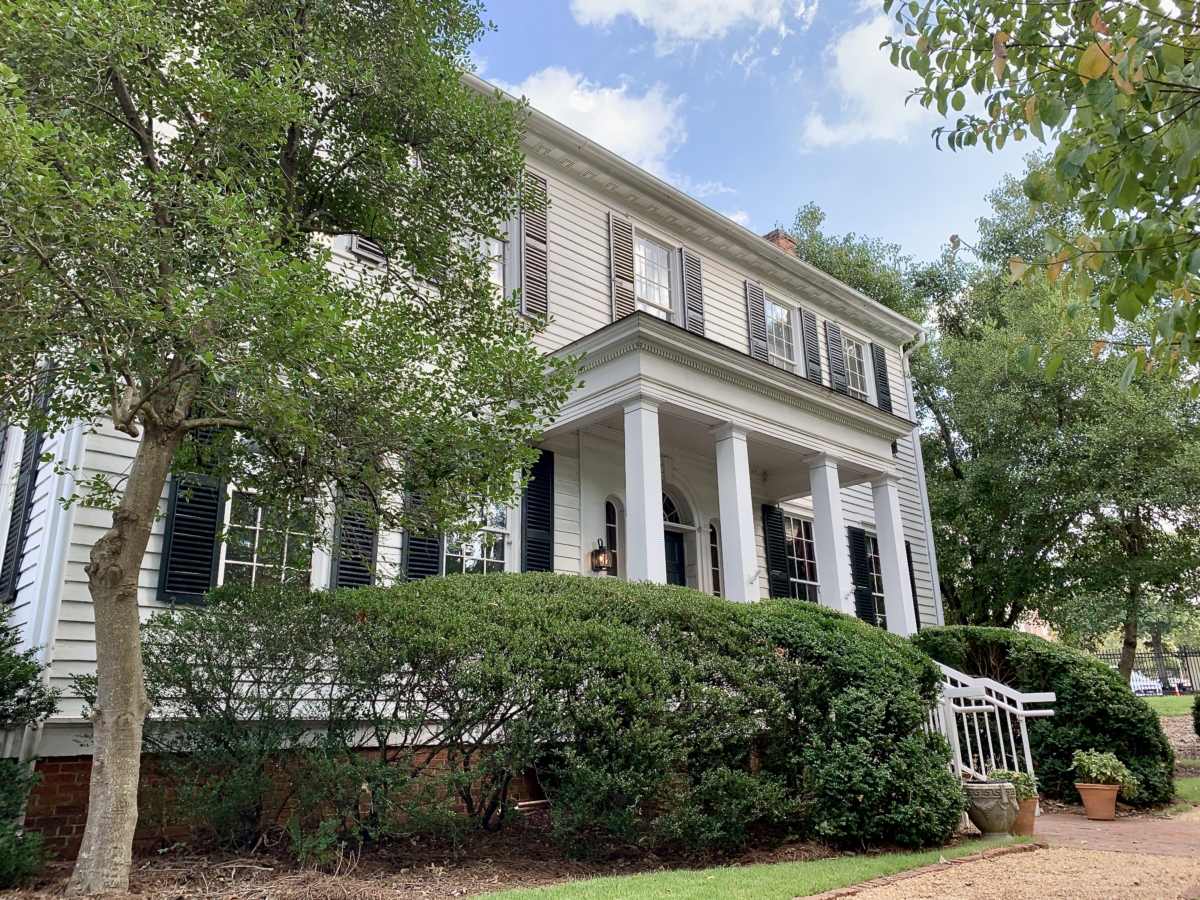 As with any destination, the Athens Welcome Center is a great first stop upon arrival in town. Located inside the Church-Waddel-Brumby House Museum (1820), you will find Athens information specialists available to help you design an itinerary tailored to your interests.
Classic City Tours also operate out of the welcome center and offer a variety of guided and self-guided walking and driving tours around Athens.
Athens Heritage Tour
---
The Athens Heritage Tour and other themed tours highlight architectural features of the city's historical homes and buildings, such as the UGA President's House (1857), the African American Hill First Baptist Church (1867), the Stephen Upson House (1847), and a string of sorority and frat houses along Milledge Avenue.
Athens Music History Tour
---
Like Macon, its neighbor to the south, Athens has a rich music history dating to the 1800s and beyond.
Musical genres including gospel, jazz, big band, folk, rock, and orchestral all have roots and connections within the Classic City.
Athens' notoriety in the evolution of music, however, is most evident within the new wave and alternative genres that began in the late 1970s with bands such as R.E.M., the B-52s, and Widespread Panic.
We joined Athens music historian Paul Butchart for a guided tour of sites associated with the Athens music scene.
Although Classic City guided tours are quite affordable, a self-guided walking tour of 24 Athens music history sites is also an option. The route includes a stop at "The Steeple," perhaps the most iconic structure on the roster.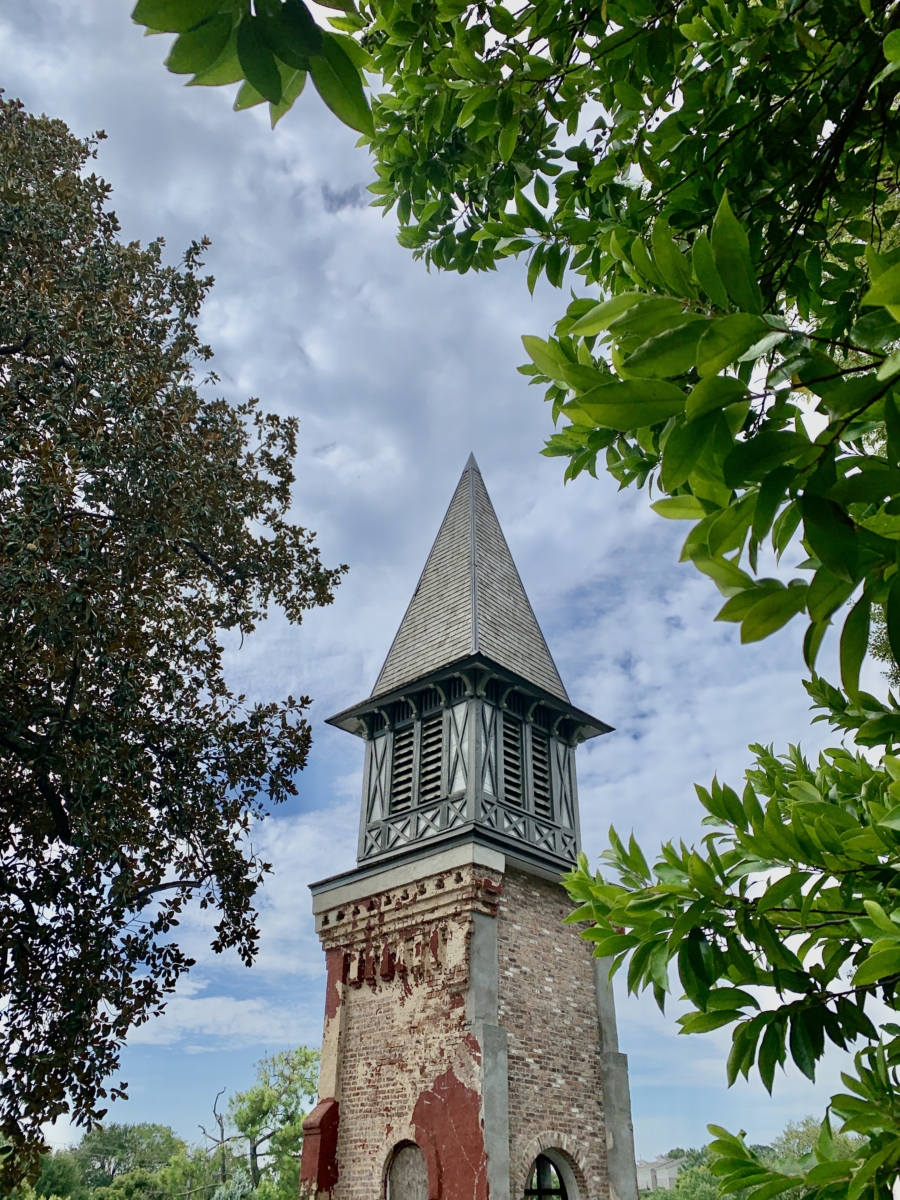 This free-standing architectural feature is all that remains of St. Mary's Episcopal Church (1869), the venue where R.E.M. played their first show on April 5, 1980, under the name "Twisted Kites."
Other key sites on the tour include the Morton Theatre, the 40 Watt Club, and the Athens-Clarke County Courthouse steps where R.E.M. made a surprise appearance for Land Aid 2000.
Nine additional locations related to the Athens music scene are included on a supplemental driving tour.
---
Nuçi's Space
---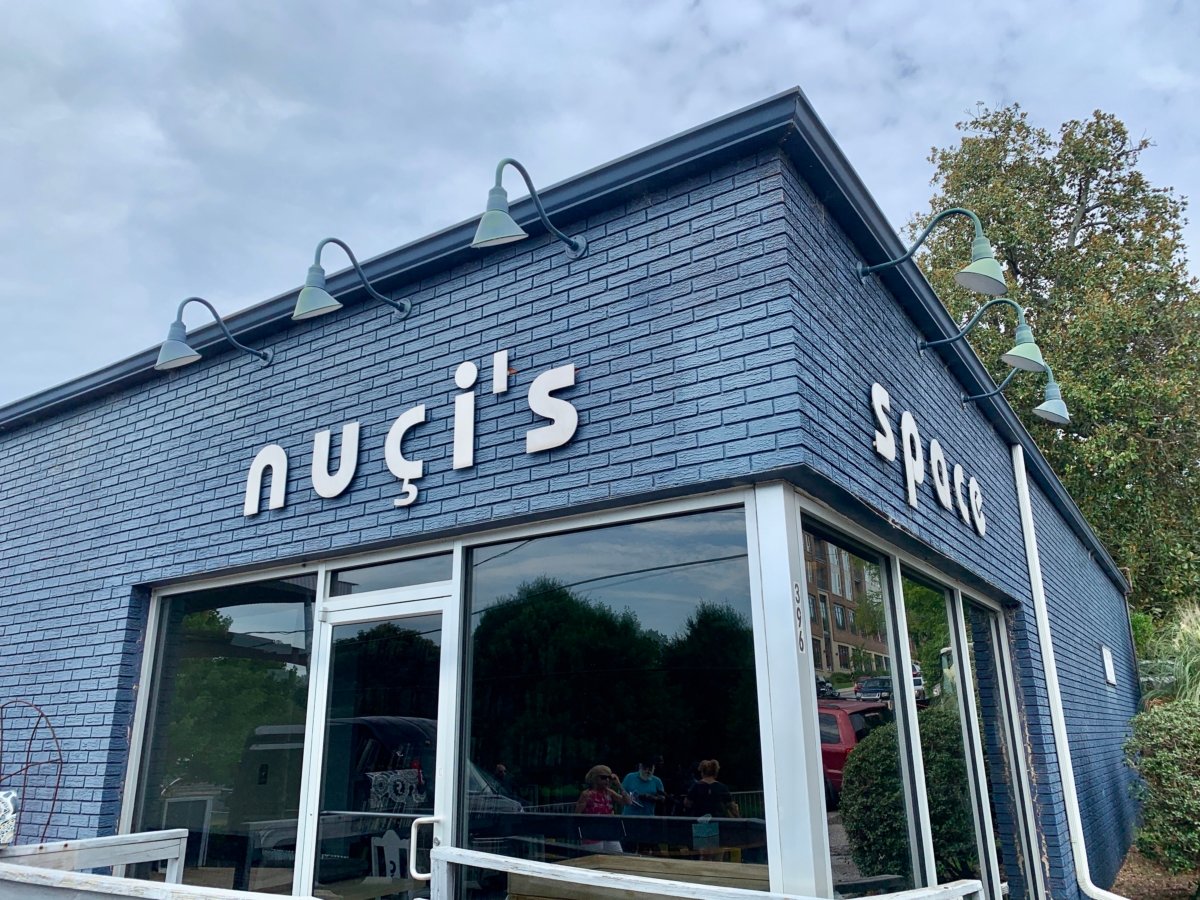 One location featured on the Athens music history tour deserves recognition for the good work it does.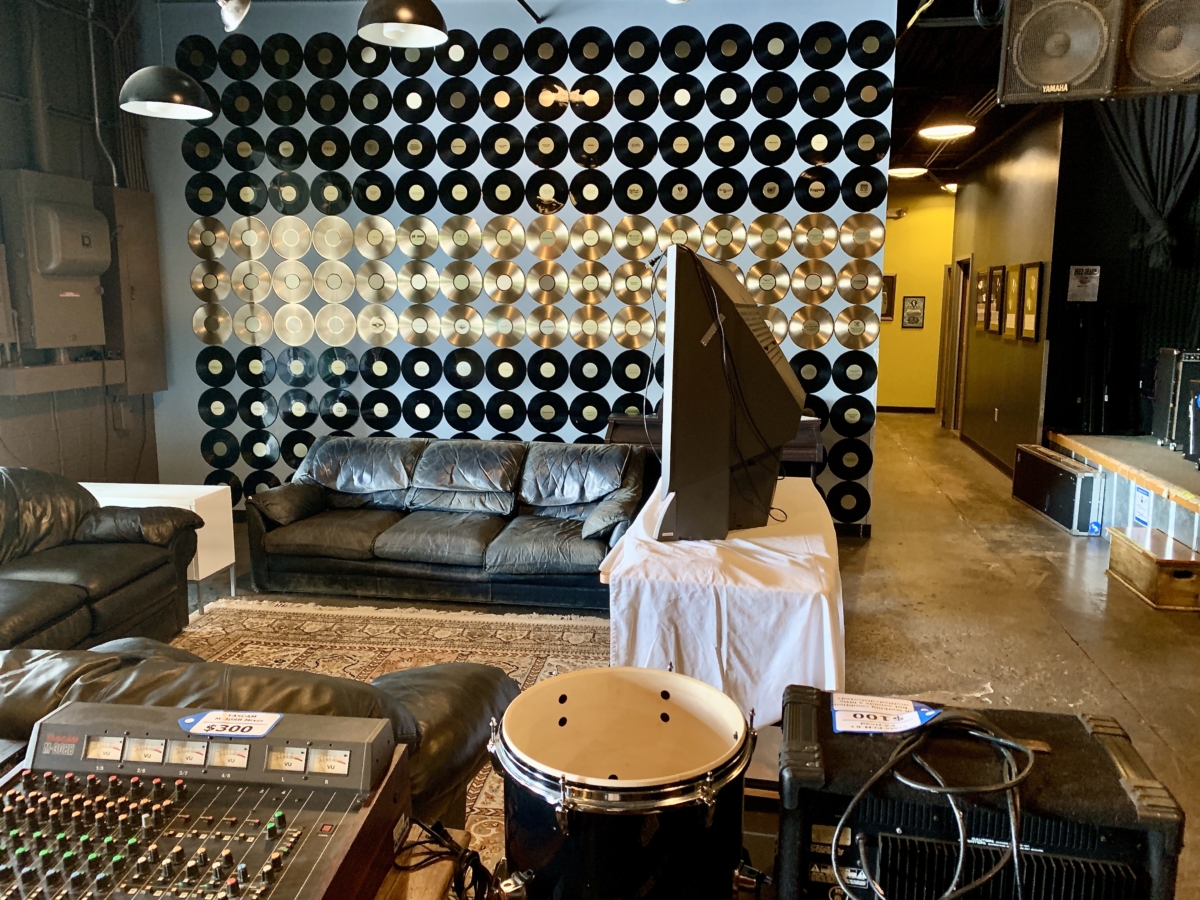 Nuçi's Space is a resource center dedicated to Athens musicians with a mission to prevent suicide. The center was founded in 1999 by Linda Phillips in memory of her son Nuçi, a musician who took his life after a lifelong struggle with severe depression.
The non-profit organization offers local musicians instrument rentals, a resource library, rehearsal rooms, a recording studio, and other equipment.
To fulfill its ultimate mission, the center also provides a wide range of free and affordable physical and mental health services for uninsured musicians.
---
Avid Bookshop
---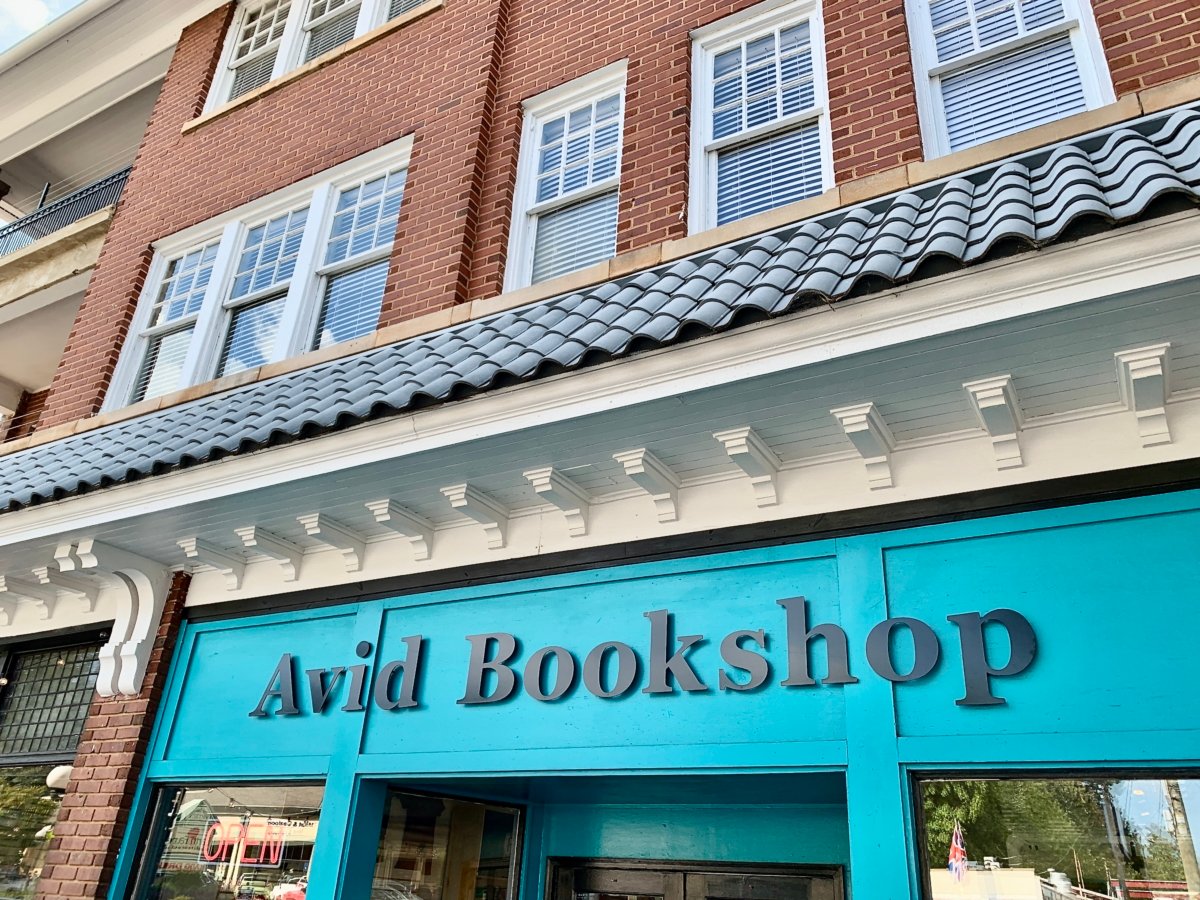 With the opening of nearly 600 outlets since 2009, hometown bookstores across the country are on the rebound.
This trend may be attributed to personal interaction, curated selections, author readings, signings, special events. and other services online sellers cannot provide. Or perhaps it is something more elementary, such as the human need for a tangible, sensory experience only a real book can provide.
The Avid Bookshop is one such "fiercely independent" bookseller not intimidated by big box chains and Amazon. In fact, this award-winning bookstore has two Athens locations.
Founder and owner Janet Geddis, the driving force behind the Avid Bookshop, offers locals and visitors alike a venue dedicated to sharing diverse voices, community engagement, "human rights, equality, and the freedom to read."
What's not to love?
---
R. Wood Studio
---
Surprisingly, the most striking characteristic of Athens artist Rebecca Wood is not her talent, but rather her humility. And during our tour of R. Wood Studio, I was thoroughly inspired by her story of how she became a successful entrepreneur by simply following her heart.
Equipped with an art degree from UGA, Rebecca began exploring diverse media, painting still life subjects and designing household items. Eventually, her interest in handmade dinnerware led her to ceramics. She bought supplies, taught herself the craft, and promptly sold her first collection.
In her own words, "I didn't know what I was doing."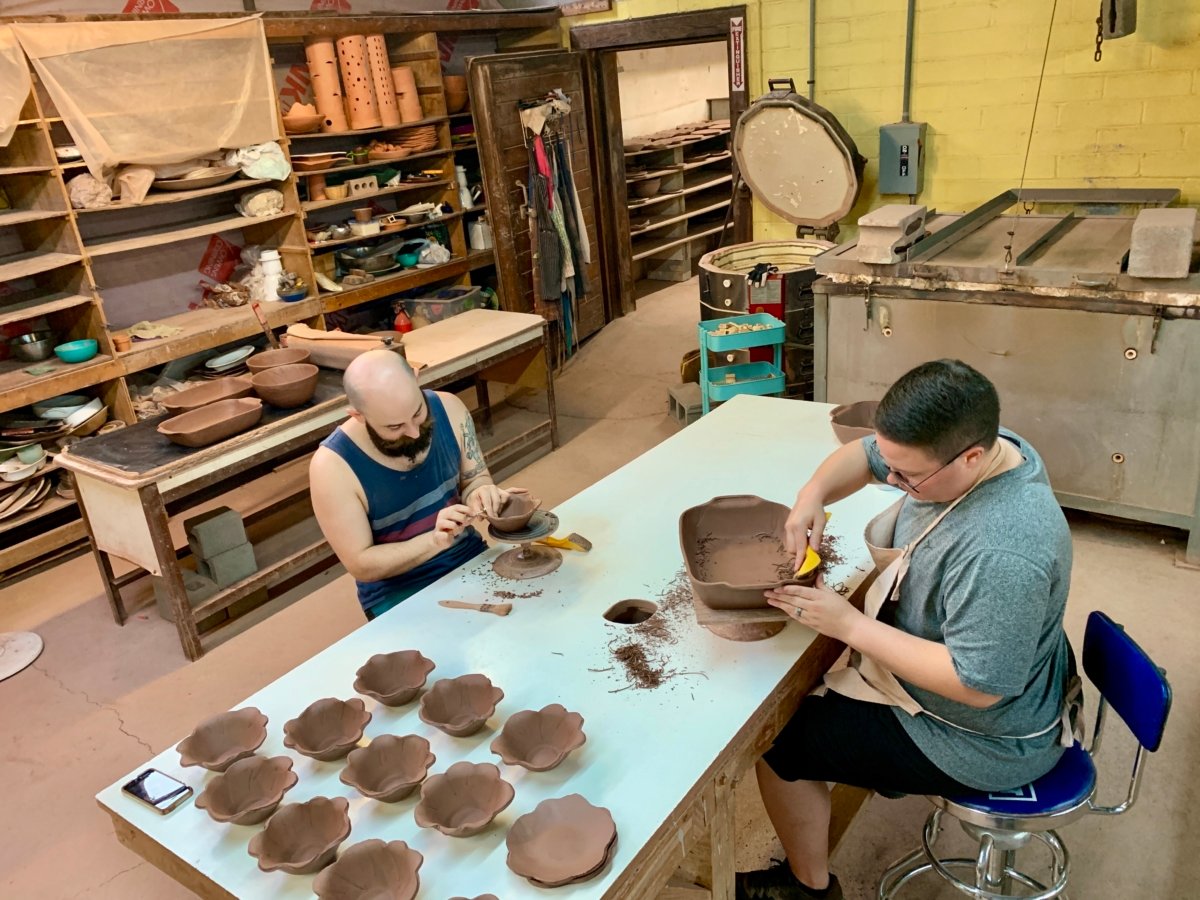 Rebecca opened R. Wood Studio in 1991, and today she employs an unconventional staff of ceramic artists that fate and the universe have sent her way.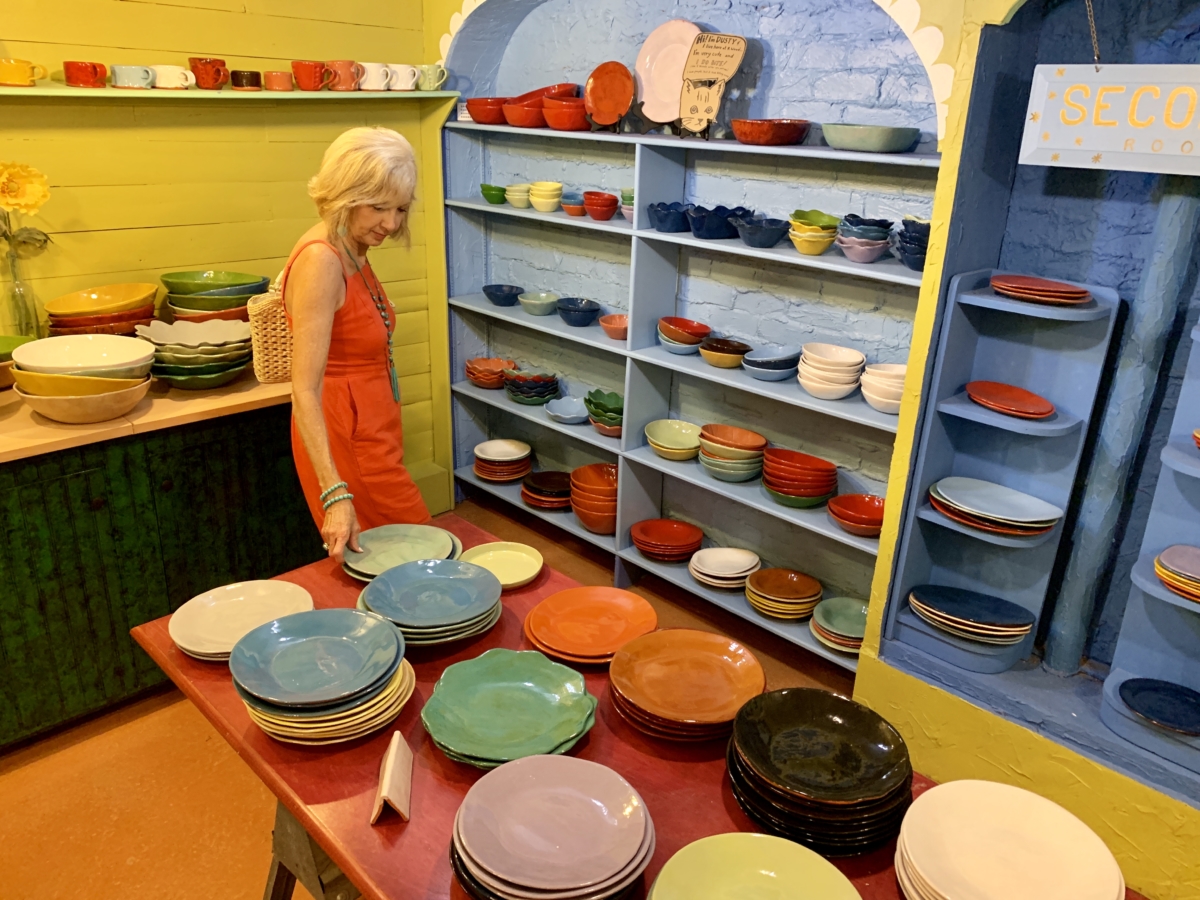 The R. Wood Studio showroom in Athens is open daily for visitors and shoppers.
Handmade ceramic products are also available for purchase online.
---
Lyndon House Arts Center
---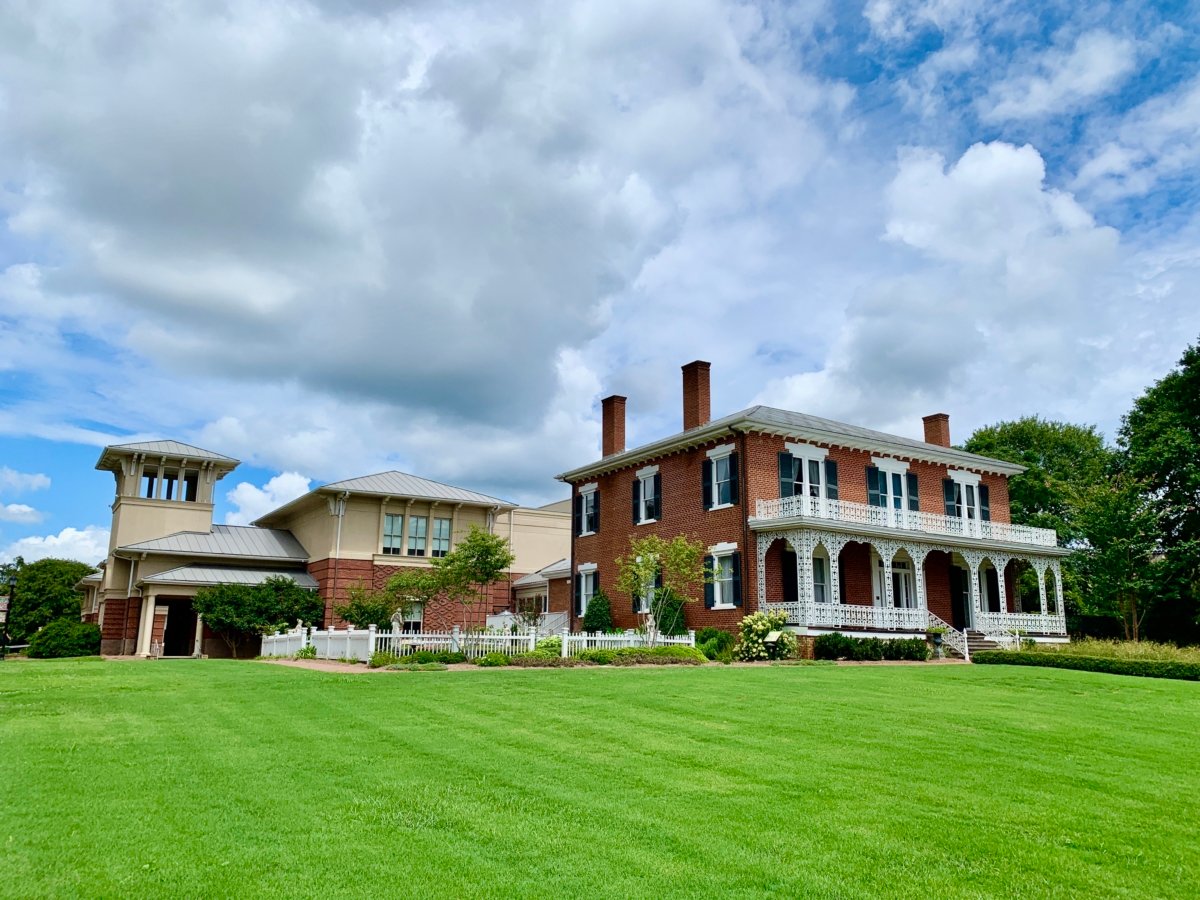 Local government support for the arts and cultural enrichment is perhaps most evident at the Lyndon House Arts Center.
The arts center is located at the site of the Ware-Lyndon House (c. 1840s), the only surviving structure from Athens' fashionable Lickskillet district.
Free tours of the house museum and formal gardens are available Tuesday through Saturday at varying hours.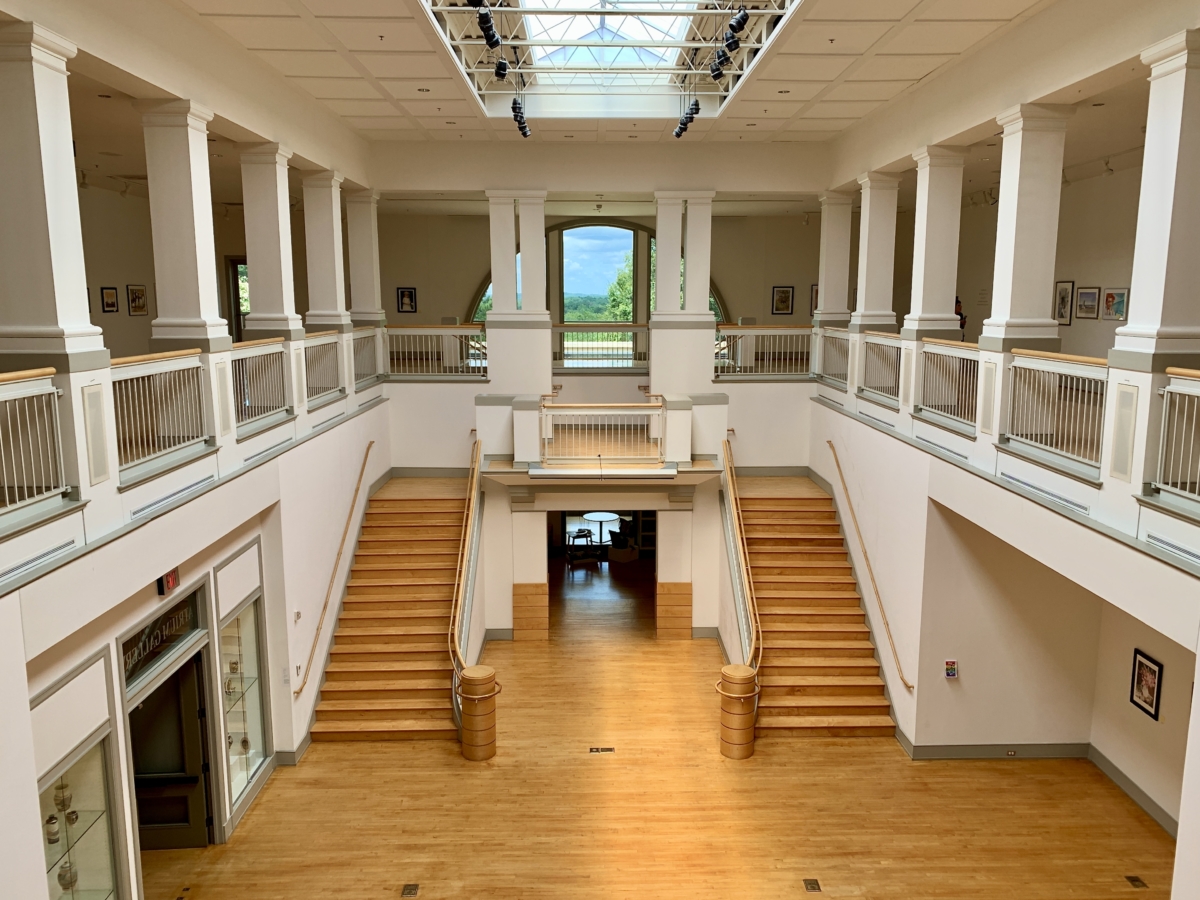 The adjacent arts center offers art classes and workshops for all ages, hosts revolving gallery exhibitions, sponsors cultural community events, and displays the work of local artists for purchase in the Gallery Shop.
---
Watson Mill Bridge State Park
---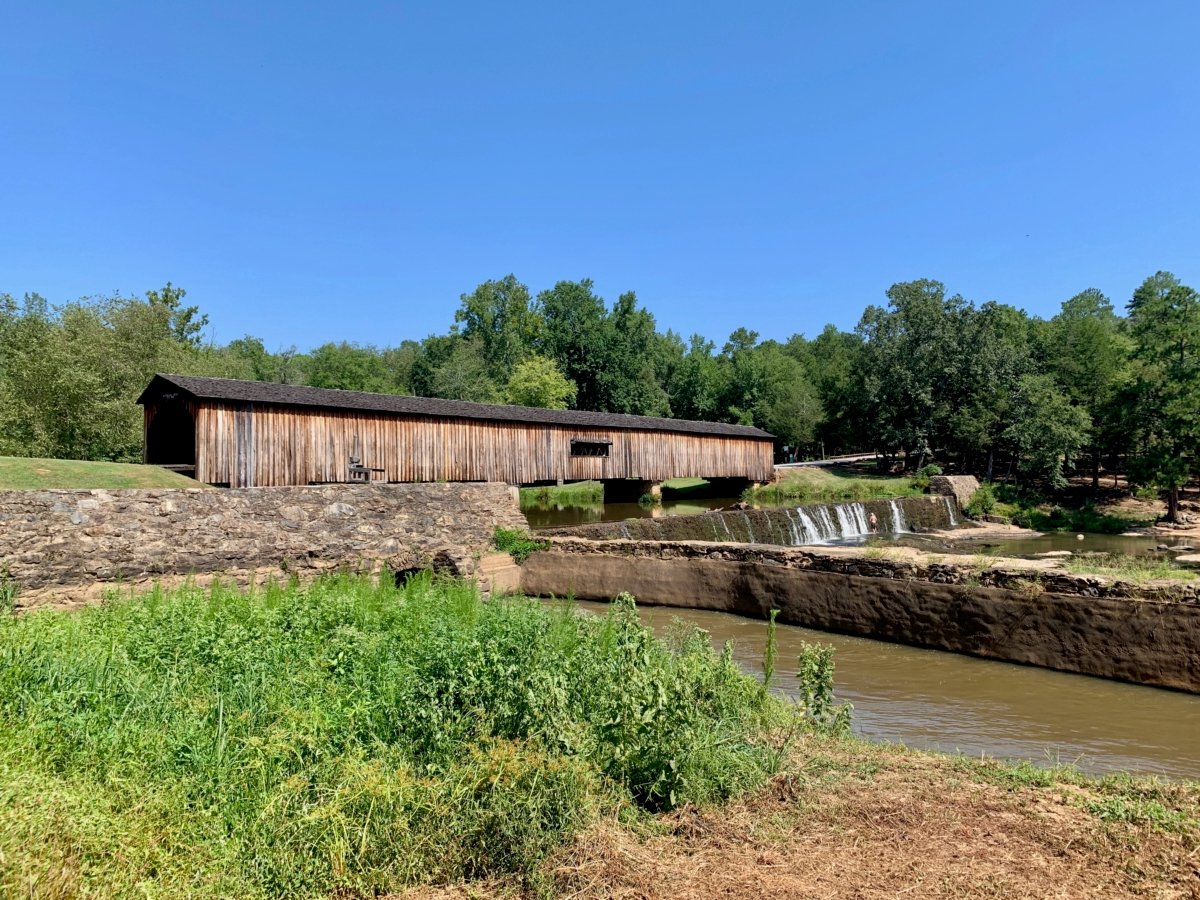 Lovers of the outdoors will enjoy escaping to Watson Mill Bridge State Park, located twenty miles east of Athens.
The longest covered bridge in the state of Georgia (1885) is the perfect setting for a day of fun playing in the millpond waterfall, splashing in the shoals, and zipping down the sliding rocks.
---
Dining & Lodging
---
Athens, Georgia attractions are best enjoyed when combined with comfortable lodging and adventures in dining.
Homewood Suites by Hilton Athens
---
Homewood Suites by Hilton is a brand new property in downtown Athens.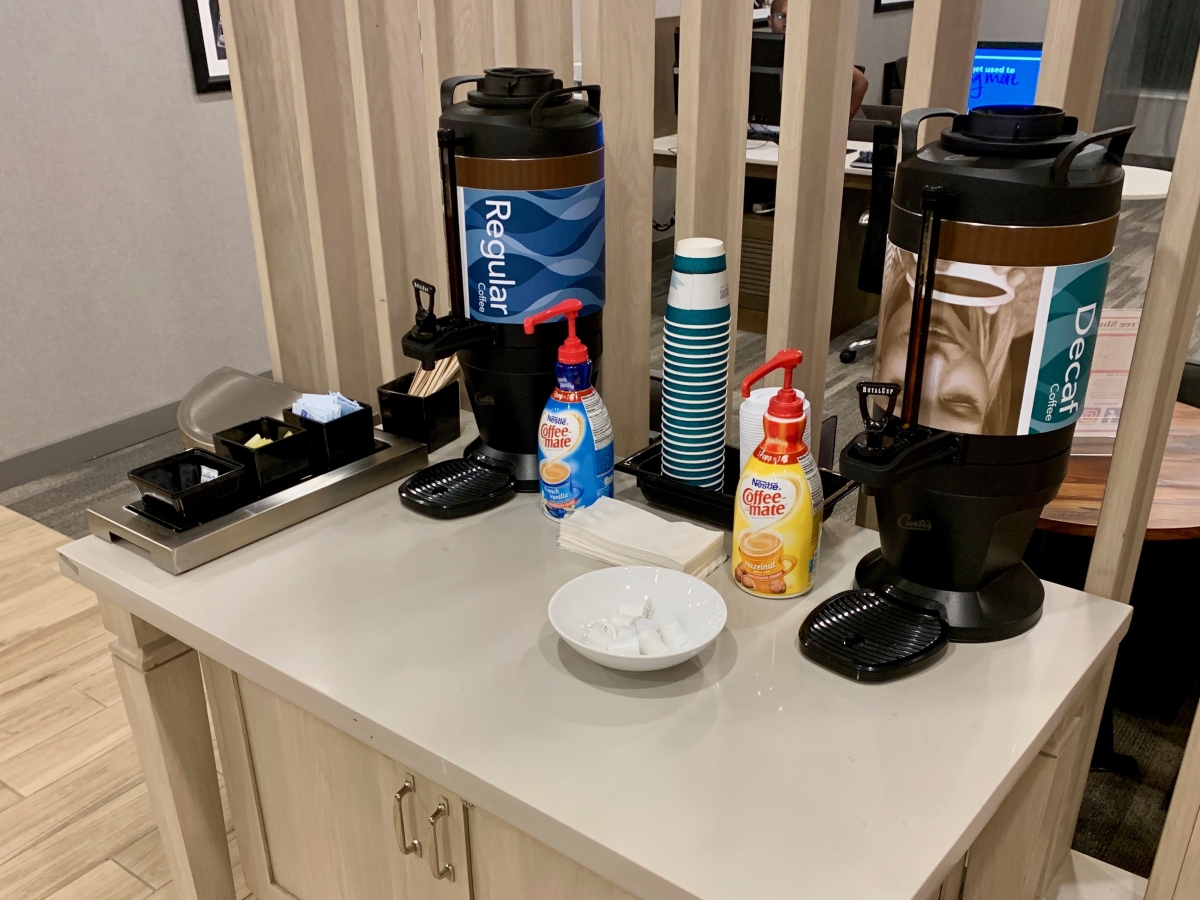 Amenities include free Wi-Fi, free breakfast, complimentary evening socials, and pet-friendly rooms. As always, my favorite amenity is the 24-hour coffee bar. Other hotels should take notice.
The only downside to Homewood Suites Athens is valet-only parking.
Click here for more great Athens hotel options on TripAdvisor!
The Varsity Athens
---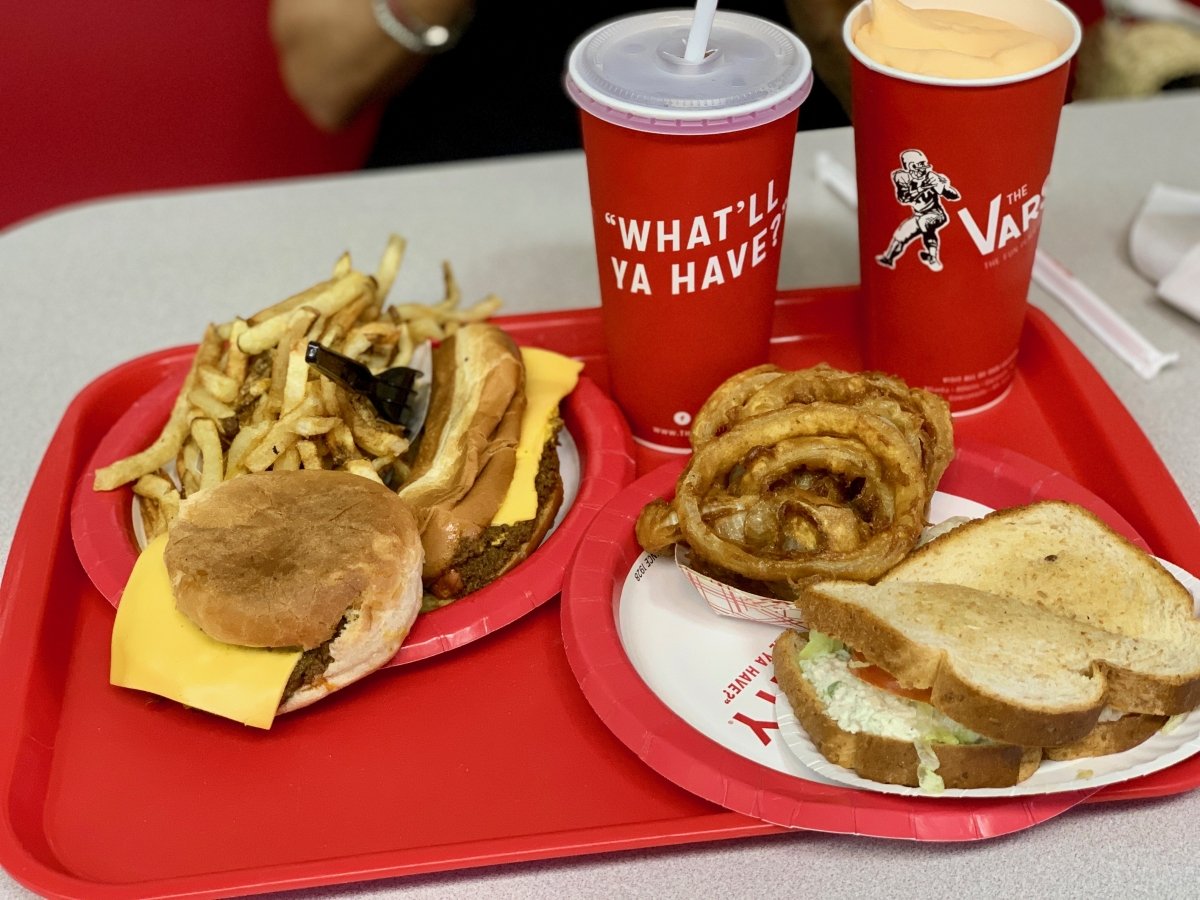 Imagine my surprise when I learned Atlanta's favorite drive-in also has an Athens location. In fact, it has been an Athens tradition since 1932. While in town, don't miss an opportunity to indulge in a chili cheeseburger, onion rings, a frosted orange, fried peach pie, and all of your Varsity favorites.
"What'll ya have?"
Terrapin Beer Co.
---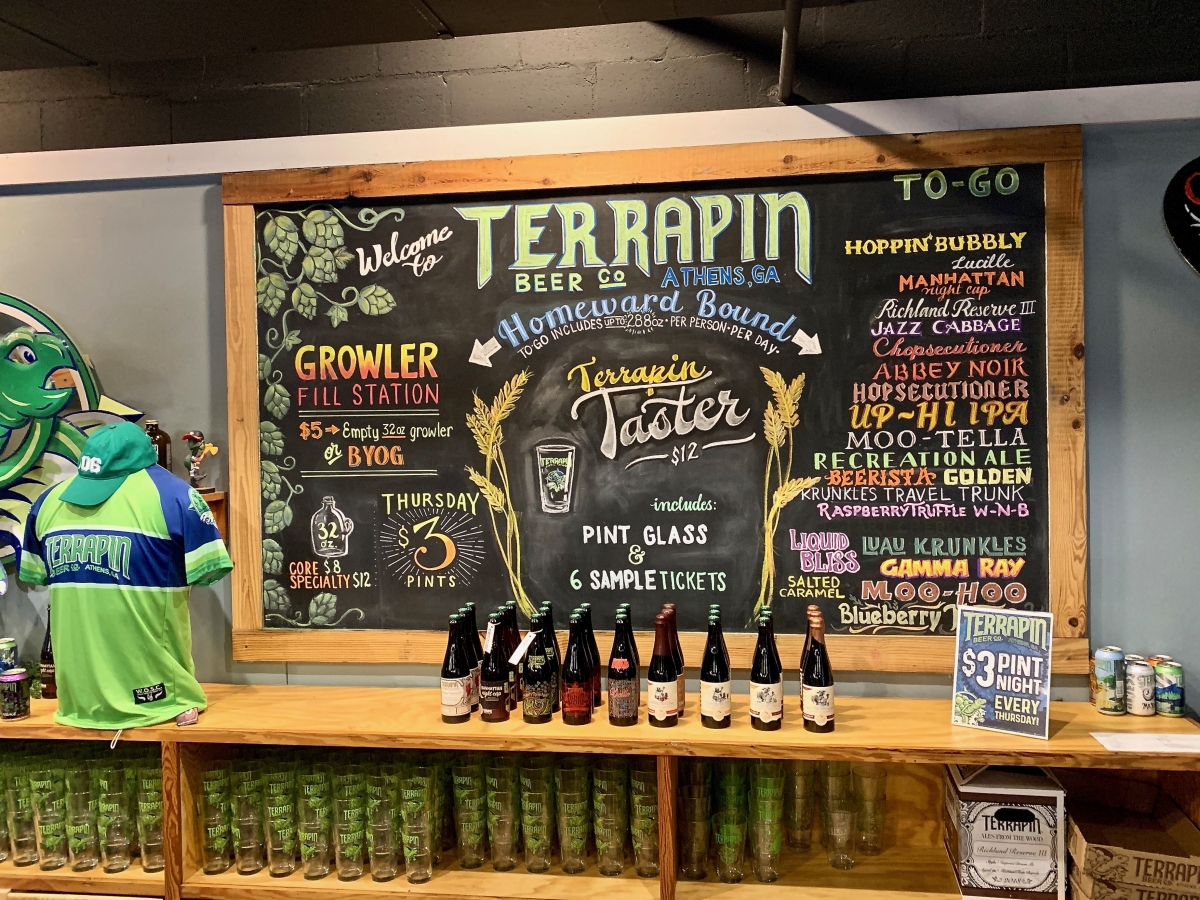 The Terrapin Beer Co. has been serving up craft malt beverages in Athens since 2002. Join the Terrapin Tribe for a brewery tour and samples in their family and pet-friendly tasting room or back yard.
Creature Comforts Brewing Co.
---
Kids and dogs are welcome at Creature Comforts, another hometown brewery that conducts tours and tastings, as well. Locally crafted sodas, fresh-squeezed juice, and filtered water are also served in the taproom.
The Krümkake butter pecan cream soda is everything you would imagine.
The National
---
Aviator decor and a Mediterranean-inspired menu at The National offer guests a dining experience not unlike those enjoyed in European cafés. The crispy pork shoulder is an excellent dinner entree.
Last Resort Grill
---
Elevated southern cuisine is all the rage at the Last Resort Grill. Locally-sourced dishes flow from the kitchen, while skyscraper cakes wait patiently behind glass.
Condor Chocolates
---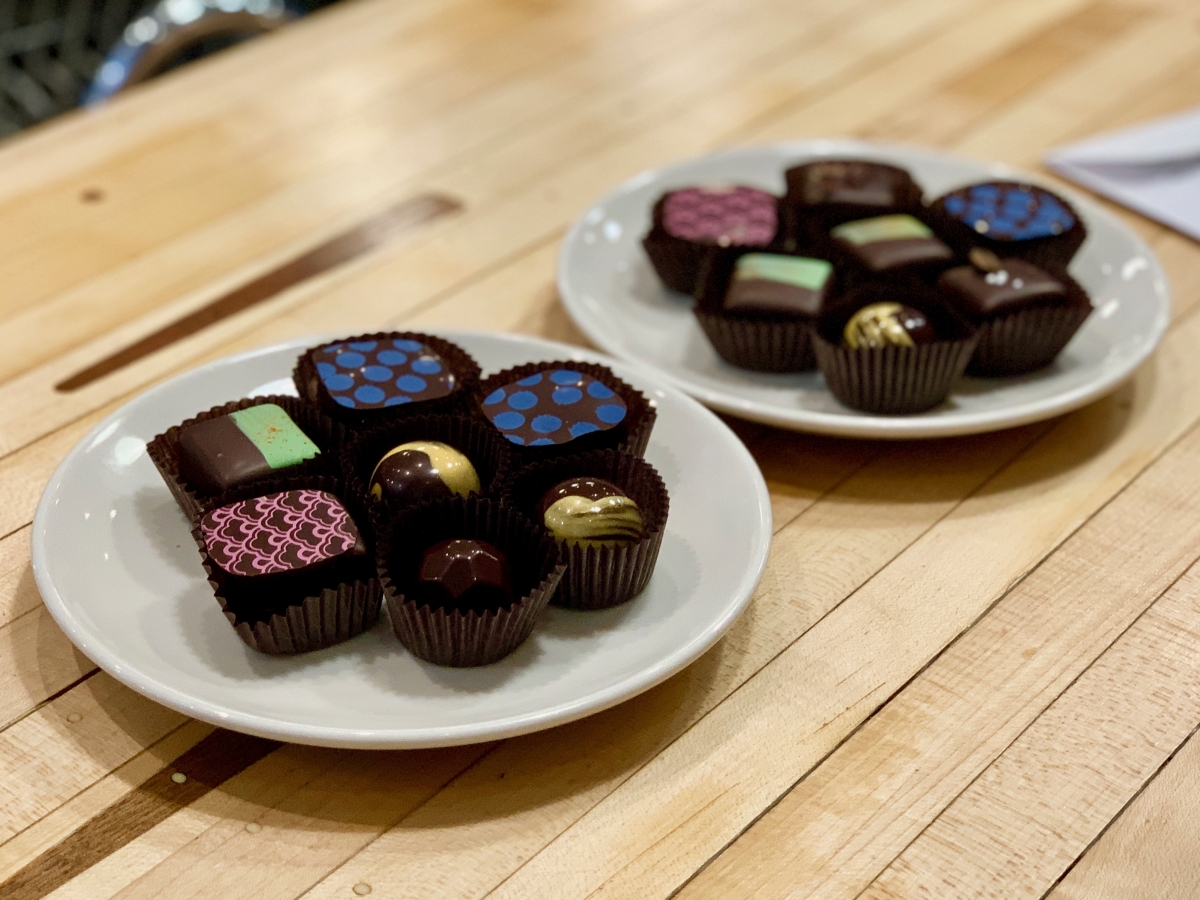 Ecuadorian truffles, gelato, hot cocoa, coffee, and other confections are served up at Condor Chocolates, an Athens bean-to-bar chocolate cafe.
You know you want some!
Five & Ten
---
Not all of the historical homes on Athens' Milledge Avenue have become UGA frat houses. One of them, 5 & 10, is a restaurant run by Hugh Acheson, a two-time James Beard award-winning chef.
Openly interpreted southern dishes with Italian and French influences propel the menu. I was all about the crispy fried chicken skin snackie.
Tuesday is ramen night (I must return), and dinner reservations are recommended.
home.made
---
If I lived in Athens, I would be a regular at home.made.
One peek at the lunch menu revealed that a lot of experimentation with southern flavors had designed these dishes, and limiting my lunch order was going to be a challenge.
I ended up ordering the gut-busting Mayberry sandwich, a giant buttermilk biscuit stuffed with pimento cheese, fried chicken, spicy pepper jelly, bacon, lettuce and remoulade, as well as a tomato pie side. Dessert was pistachio flan.
And I did not leave empty-handed.
The pepper jelly pecans and cheese straw snacks I started with followed me home in a goody bag.
---
Map It!
---
---
More on Athens Georgia Attractions
---
Touring Athens Georgia attractions was great fun because I got to do it with my frequent travel bud Melody from Wherever I May Roam, and for the first time, my cousin Rhoda who runs the Southern Hospitality lifestyle blog.
Be sure to check out Melody's 9 Epic Things to See and Do in Athens, Georgia, and Rhoda's 10 Fun Things to Do in Athens, Georgia, for alternate takes on our Classic City experience.
---
Design Your Own Georgia Road Trip
---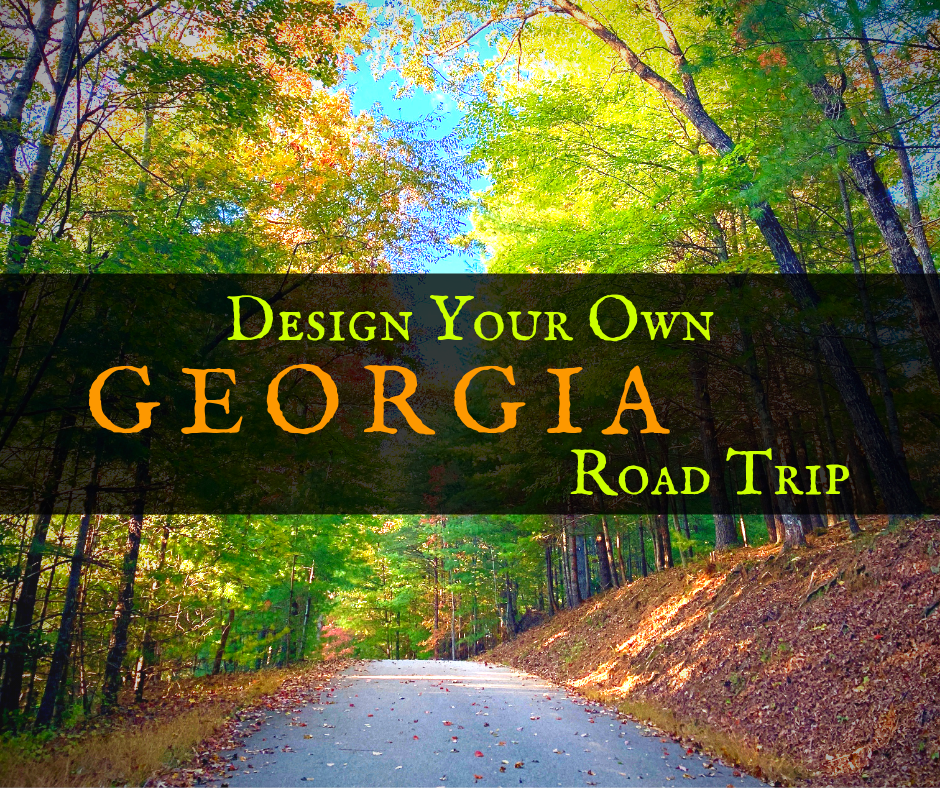 Athens is just one of countless destinations in the state of Georgia. Backroad Planet's Design Your Own Georgia Road Trip guide shares a wealth of travel planning resources and links to all of our Georgia travel archives.
---
We Would Love to Hear From You
---
We enjoy dialogue with our readers, especially when they share off-the-beaten-path destinations and useful travel tips. Have you experienced any outstanding Athens Georgia attractions? If so, we would love to hear about your experience. We invite you to leave your comments and questions below, and we always respond!
---
Pin This Post!
---