(a

8

minute read)
---
On a Tomoka State Park camping trip, enjoy outdoor recreation, explore Florida's rich history, and drive a National Scenic Byway.
---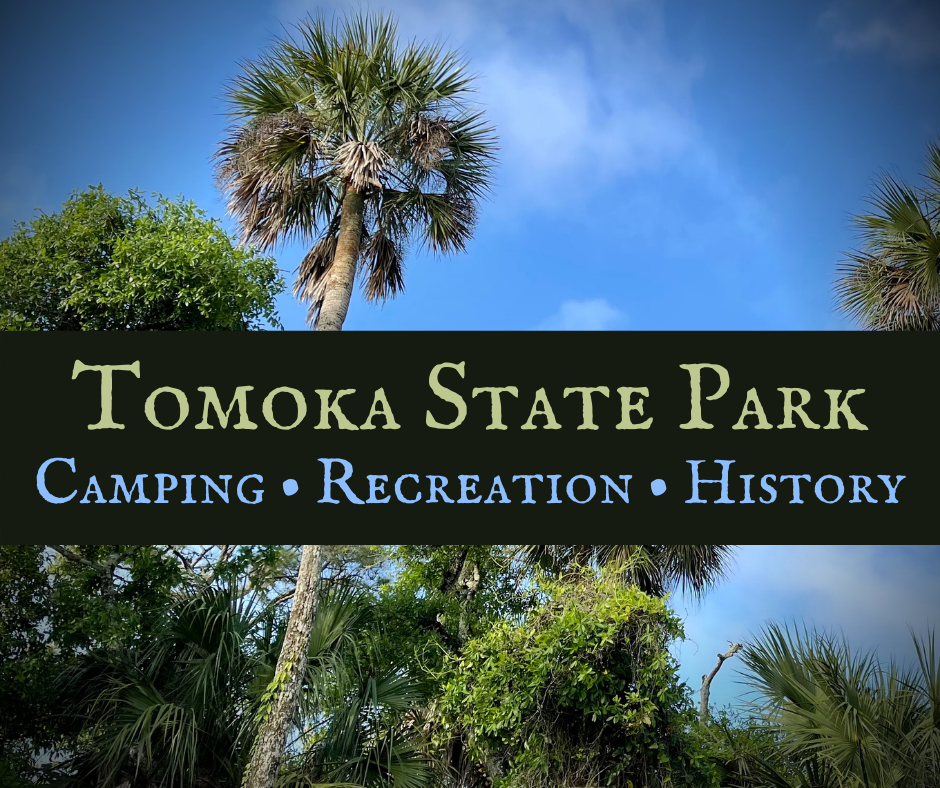 This post may contain affiliate links. Please refer to our our Disclosure/Disclaimer page for more information.
---
Shakedown
---
As a first-time camper van owner, I had read manuals, watched videos, and outfitted my rig with the most essential accessories for operating its electrical, freshwater, and sewer systems.
Now it was time to head out on my "shakedown" trip.
The purpose of a shakedown trip is to help a new owner get acquainted with his coach, and it is typically to a destination not too far from home.
Because he is a handyman, and I am not, I asked Jerry if he would be interested in joining me on the trip in case I encountered any mechanical issues. When I am faced with these things I have to stop and do research, while Jerry has an inclination that says, "flip this switch," or "turn that valve."
Jerry would be spending an upcoming weekend with his daughter's family in Ormond Beach, so we decided I would drive over to Florida's Atlantic Coast and meet up with them on Sunday morning to begin the shakedown.
With the dates worked out, I hopped on the Florida State Parks website and made reservations for the first night at Tomoka State Park and the second night at Blue Spring State Park.
It would be the first time we had traveled since July of 2020 when we took a day trip to explore outdoor activities in Lake County, Florida, including a picnic at Lake Griffin State Park.
I was apprehensive about the drive over because it meant I would have to take I-4 through Orlando, and a thunderstorm was rolling in from the coast.
As it so happened, the Sunday morning interstate traffic was light, but the storm was not. Torrents of rain pelted the van and visibility was limited to only a few feet. Beaded rain on the side mirrors and windows made it virtually impossible to see traffic and move between lanes.
Fortunately, the rain began to clear as I neared the junction with I-95, and I was able to merge without much difficulty.
After connecting with Jerry's family at an I-95 exit, we put first things first and went in search of breakfast.
---
Tomoka State Park
---
I would venture to say that Tomoka is one of Florida's lesser-known state parks when compared with others such as Florida Caverns or Falling Waters.
But do not be misled. Tomoka is a place of stunning beauty and rich history with lots of opportunities for outdoor adventure.
---
Tomoka State Park Camping
---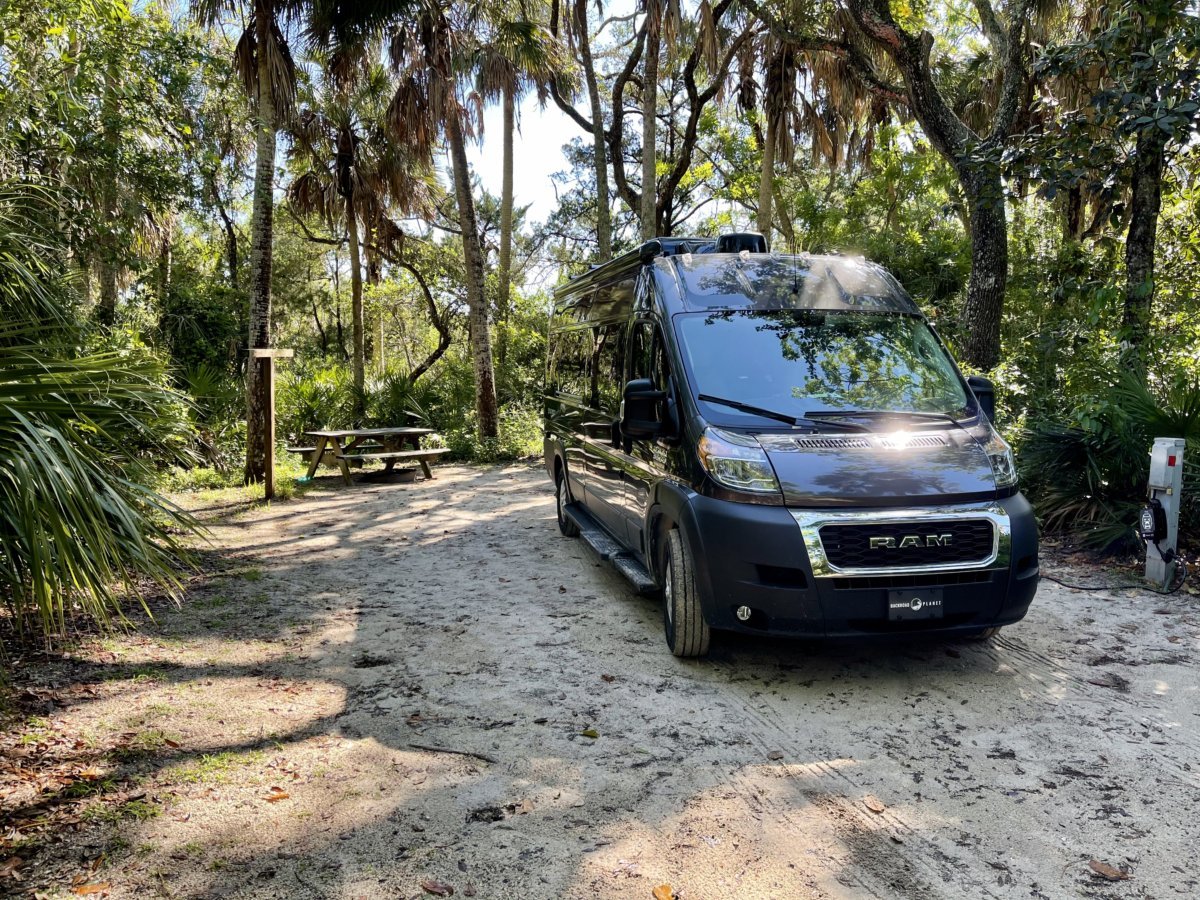 The Tomoka State Park campground has 88 campsites, and #7 had my name written all over it. The lush foliage lent shade and privacy, and even though the sandy ground was still damp from the storm, it was not muddy.
A 30 amp electrical hookup provided shore power to run the camper van's A/C, TV, and other systems. I had filled the freshwater tank the day before, so we did not connect to the water supply.
A trail behind our campsite led down to a peaceful lagoon along the Halifax River.
Florida State Park campground hosts are volunteers who serve for up to four months in one location, maintaining campground facilities, and assisting other campers. The hosts we met during our trip were gregarious, lovely people who were obviously cut out for public service.
The campground's adjacent dump station accommodates RV campers while performing their least favorite task.
The van behaved well on the first night of shakedown. Our only issue was with the propane system. The stove burners worked, but we could not get hot water to the kitchen faucet. Days later, after returning home, I discovered a closed valve that when turned caused the hot water to flow freely.
Even though Jerry and I had done driving tours through Tomoka twice previously while collecting stamps for our Florida State Park Passports, this time we enjoyed exploring the park on foot.
Before sunrise, I set out on a walk around a section of the campground in the cool morning air.
Later, Jerry joined me, and we hiked down to the Tomoka Outpost on a quest for coffee.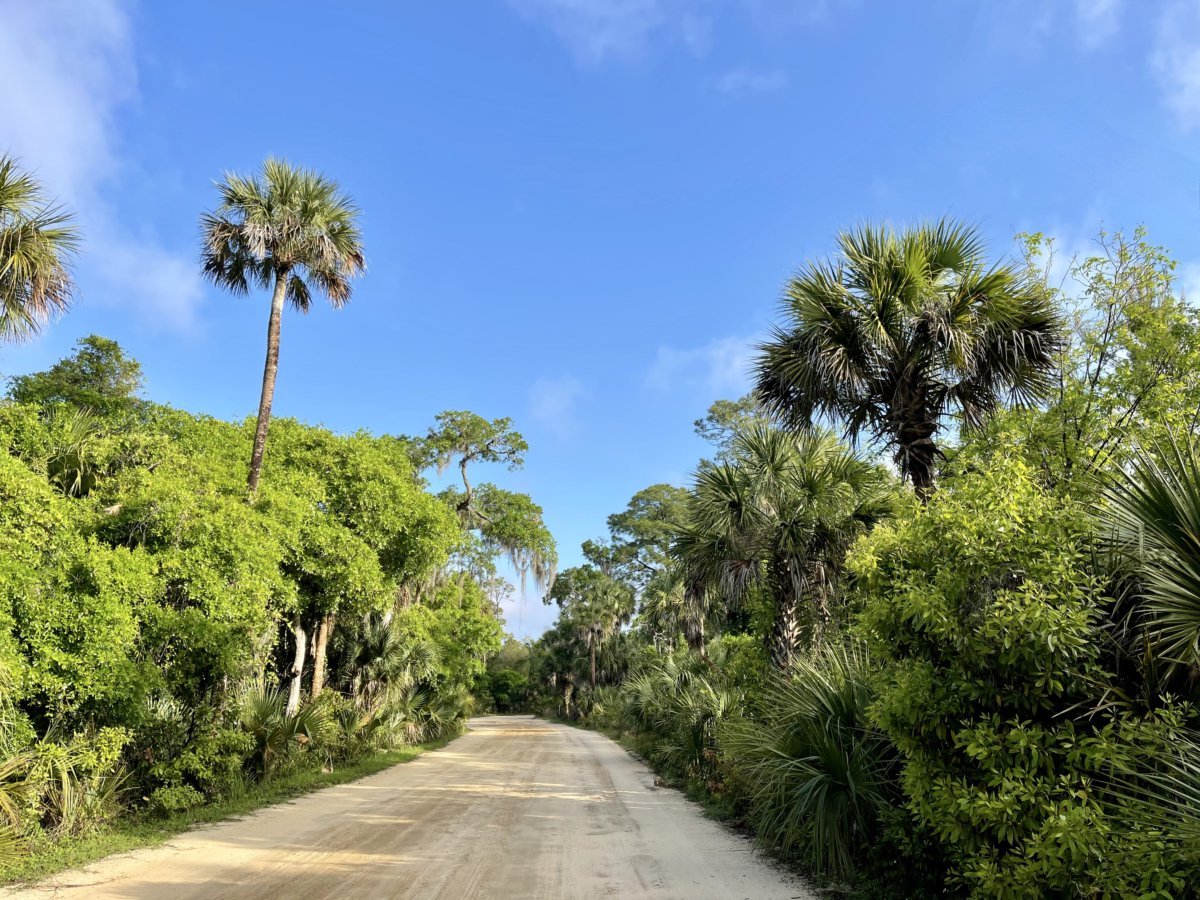 The sky cleared and the walk along the dirt road could not have been more peaceful and relaxing.
Florida native coral bean and purple thistle were in full bloom along the roadside.
---
Tomoka State Park Recreation
---
The Tomoka Outpost is a full service general store within the park where campers and day-users can find virtually anything they may have left at home.
For us, it was coffee.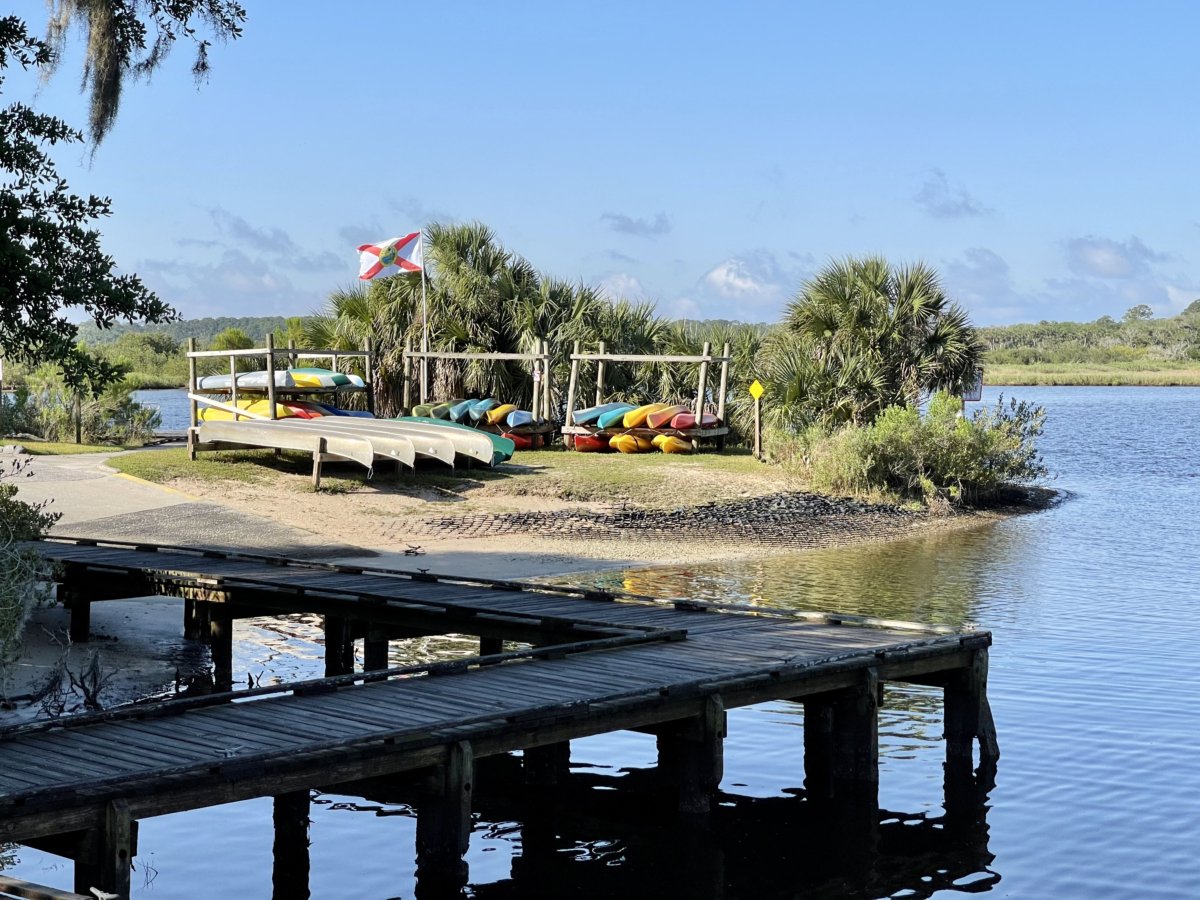 Canoe and kayak rentals are located at a perfect put-in spot on the water behind the outpost.
Paddlers can follow the 13-mile Tomoka River State Canoe Trail, the park paddling trail, or navigate on their own.
We wouldn't be out on the water this trip, but we witnessed other fishermen and kayakers out enjoying the day.
---
Tomoka State Park History
---
Later that morning, we drove down to the park's most iconic landmark.
Situated at the site of the former Timucuan village of Nocoroco, the memorial to legendary Chief Tomokie was designed by artist Fred Dana Marsh in 1955.
Sadly, the monument is crumbling into disrepair.
When you visit the monument, don't miss taking the short trail behind the statue down to a scenic view of Tomoka Point between the Tomoka and Halifax Rivers.
An interpretive panel near the point provides a brief history of the Timucuan settlement encountered by Spanish explorer Alvaro Mexia in 1605.
Exposure to European diseases devastated the Timucua, and the last known Timucuan died in 1767.
By 1766, the British were in possession of the land, and they granted Richard Oswald 20,000 acres where he established Mount Oswald plantation. Powered by an enslaved workforce, the land produced timber, rice, oranges, sugar cane, and indigo.
The British withdrew from Florida at the end of the Revolutionary War, and by 1785 the plantation was abandoned.
Indigo plants from this era still grow wild in the park.
Spain regained control of the region following the Revolutionary War, and in 1816 Irish settler John Addison was granted 1,414 acres for a plantation he would name Carrickfergus.
Addison died in 1825, and years later his vandalized gravestone was rescued by the state and moved to a protected location in the park for historical preservation.
---
Ormond Scenic Loop & Trail
---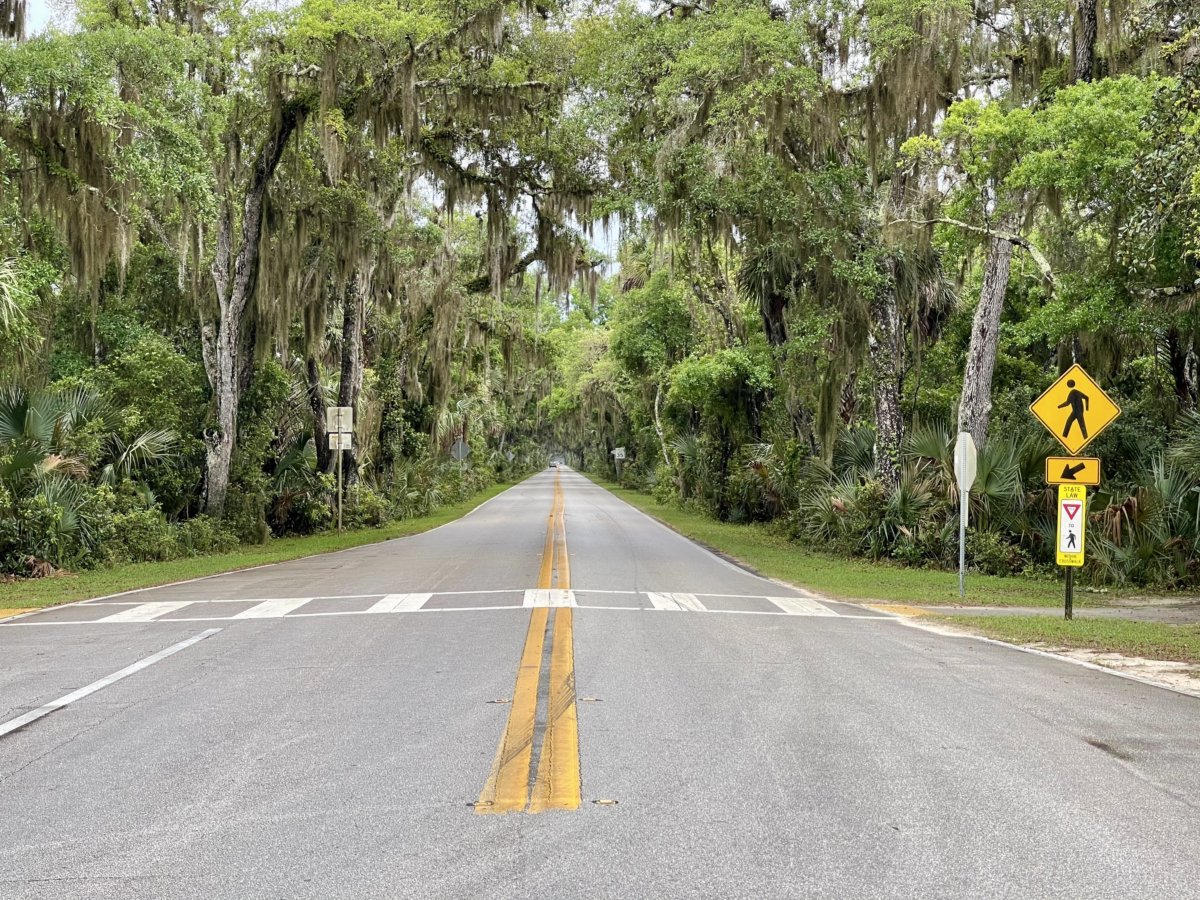 While in the area, do not miss driving the Ormond Scenic Loop & Trail. A segment of the Old Dixie Highway leading to the park is a magnificent canopy road.
The route, designated both a Florida Scenic Highway and National Scenic Byway, winds past no less than five Florida state parks, as well as many other scenic and historical locations.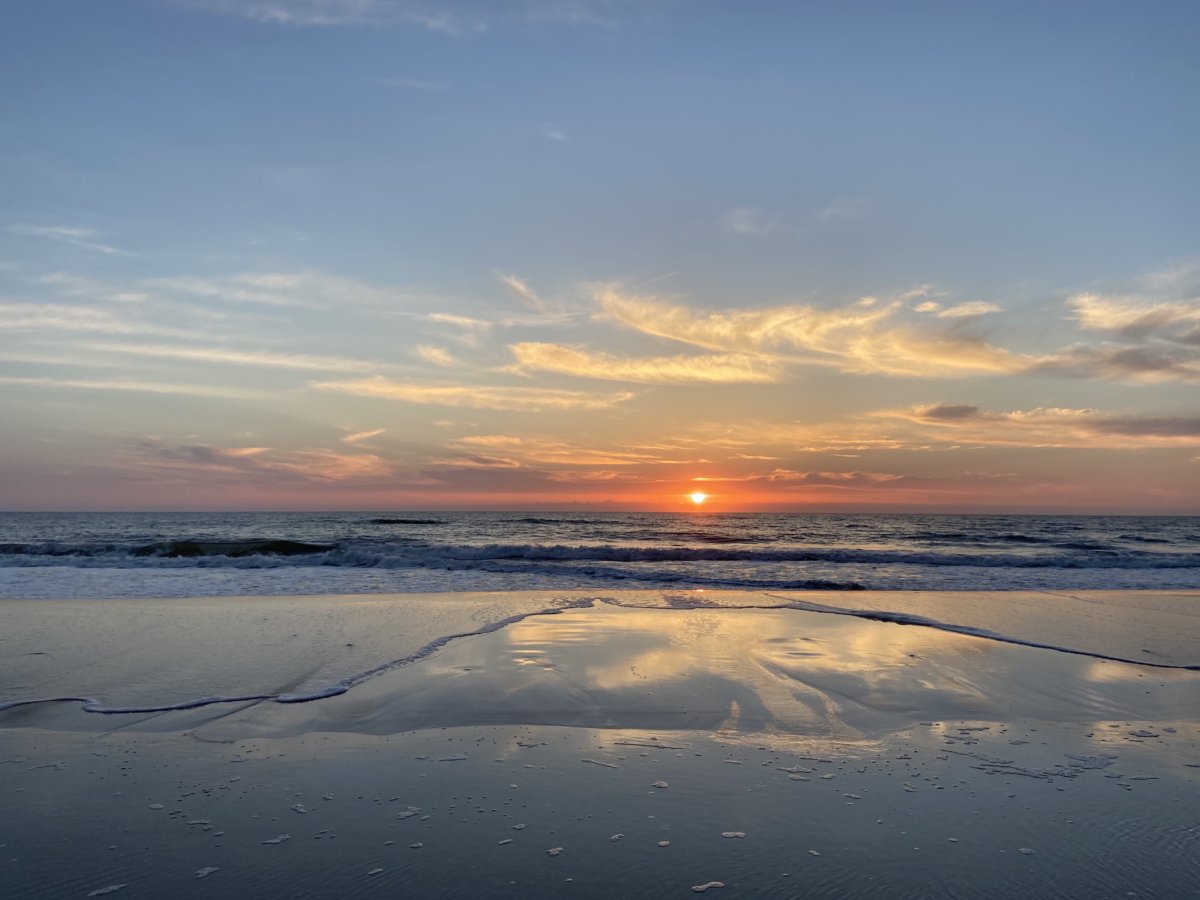 And an Atlantic sunrise on Ormond Beach is the perfect way to start your day.
---
Dining & Lodging
---
I don't cook, but Jerry is a great camp cook: chili, burgers, anything grilled, and breakfast.
Because this was a shakedown trip, we chose to eat out this round, and all of the dining outlets we patronized were top notch. So without hesitation we recommend:
Click here for Ormond Beach lodging options on TripAdvisor!
Click here for Daytona Beach lodging options on TripAdvisor!
---
Map It!
---
---
Part II: The Shakedown Continues
---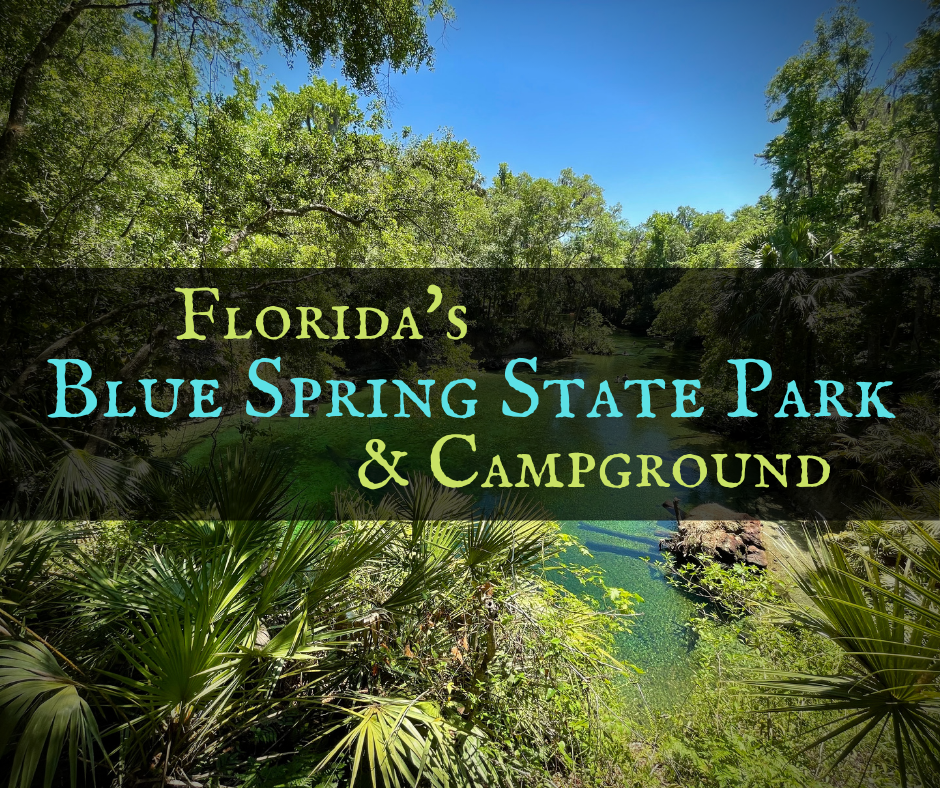 For the second night of our shakedown trip we headed to Blue Spring State Park, just a 45-minute drive away. If you love water recreation and Florida's manatees, this park is for you!
---
I Would Love to Hear From You
---
I enjoy dialogue with Backroad Planet readers, especially when they share off-the-beaten-path destinations and useful travel tips. Have you camped at any Florida State Parks? If so, I would love to hear about your experience. I invite you to leave your comments and questions below, and I always respond!
---
Pin this Post!
---