(a

7

minute read)
---
Explore the Rock River Trail, a network of scenic, historical, and recreational routes that parallel the Rock River through Wisconsin and Illinois. 
---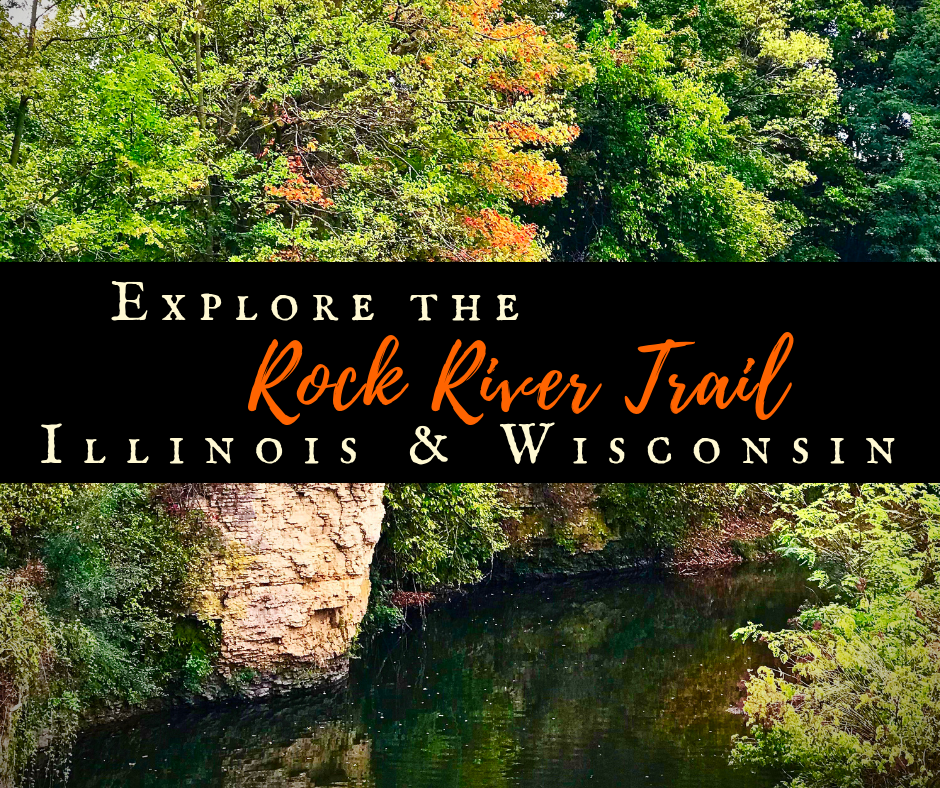 I was a guest of Rockford Area CVB, Visit Beloit, and Janesville Area CVB, but all thoughts and opinions are my own.
---
The Rock River Trail
---
Established as a National Water Trail in 2010, the Rock River Trail is a 320-mile course that flows from the river's headwaters above Wisconsin's Horicon National Wildlife Refuge to its confluence with the Mississippi River near Rock Island, Illinois.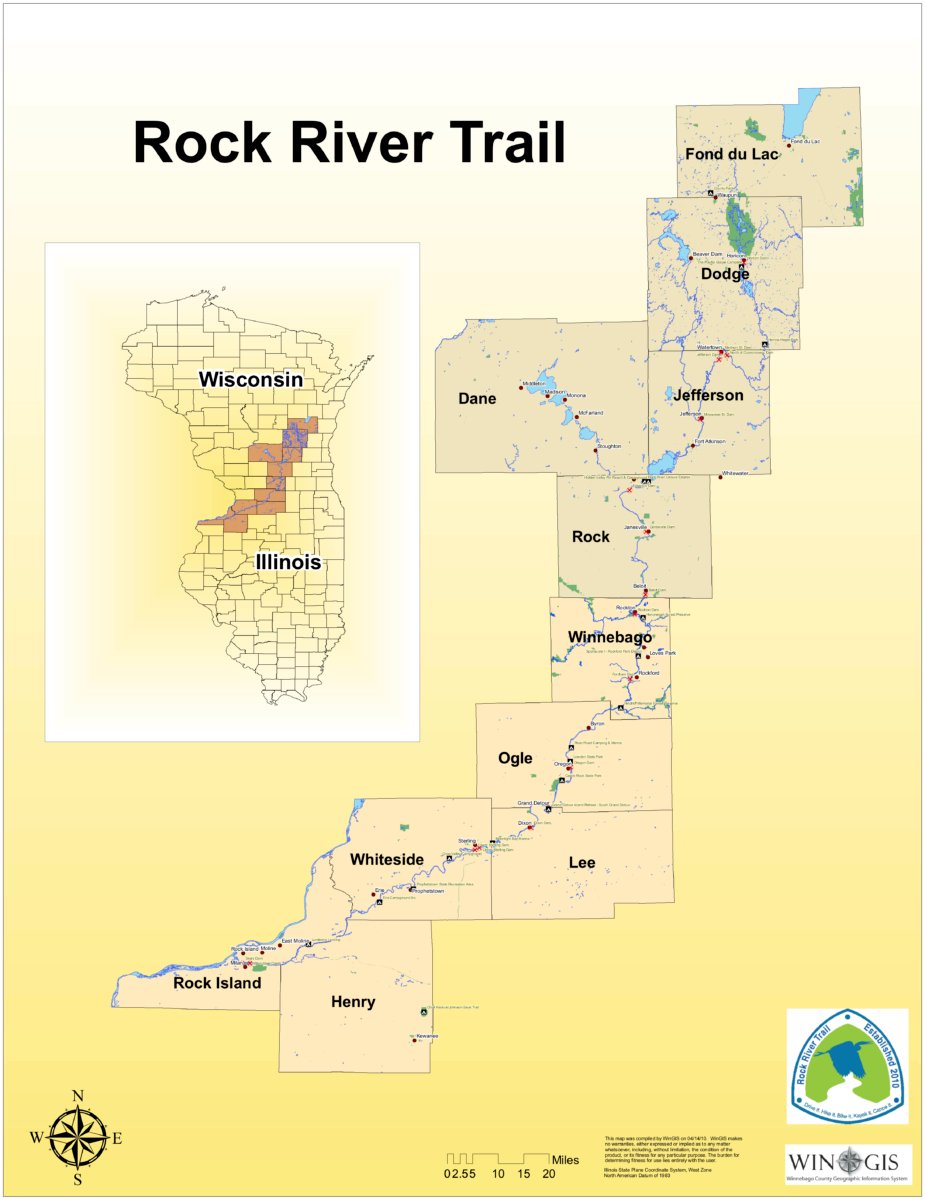 Map Credit: Rock River Trail
Although I occasionally enjoy river recreation, regular readers know roadtripping is really my thing. My first Midwest road trip itinerary carried me to three incredible cities situated along the Rock River, and so I discovered the trail quite by accident while driving a route that paralleled its course.
The Rock River Trail is not only a river course, but an interconnected network that includes a scenic and historic route, bike route, hiking route, horse trail, air route, art route, and even a chocolate trail.
I have never seen anything like it! The trail offers something for virtually every interest.
The trail website describes each route in detail and offers a wealth of information, maps, and other resources for tailoring a journey to fit your interests.
My itinerary included a small segment of the Rock River Trail scenic and historic route, but if the sites I visited and the experiences I enjoyed along the way were evidence of what the entire route has to offer, then the trail deserves a spot on every bucket list.
Let's begin by taking a look at highlights from my Rock River Trail journey across the state line from Illinois to Wisconsin, with stops in Rockford, Beloit, and Janesville. Then we will explore a few additional options to consider when planning your Midwest road trip adventure.
---
Rockford, Illinois
---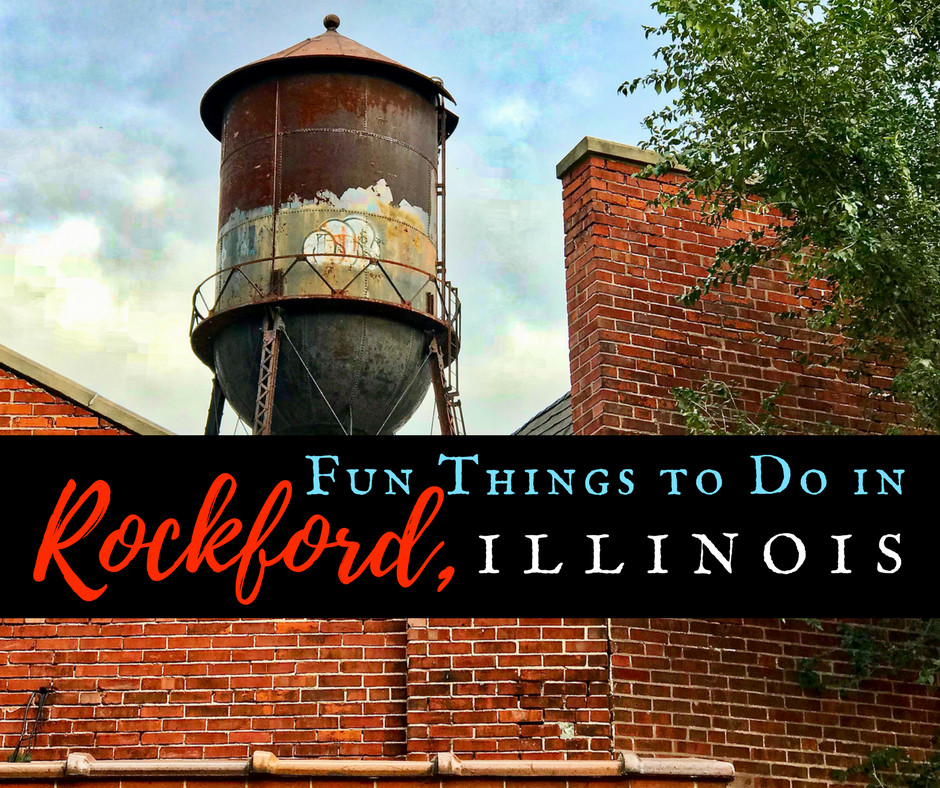 Even though Rockford has become the second-largest metropolitan center in Illinois, it has retained its small-town ambience. I attribute this paradox to its lovely outdoor spaces along the river and easy access to gardens, farms, orchards, parks, and preserves on the outskirts of town and in neighboring rural areas. Rockford also features many amazing architectural treasures, including the one-of-a-kind Laurent House designed by Frank Lloyd Wright.
For detailed information on Rockford regional sites, navigate to the following links:
---
Beloit, Wisconsin
---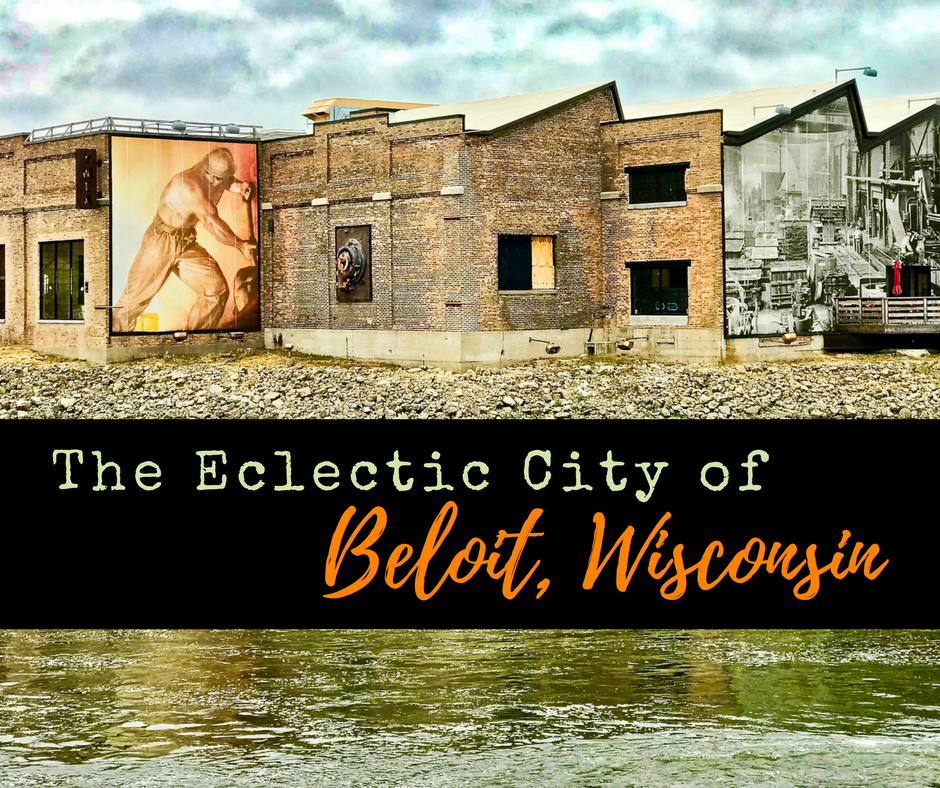 When I describe Beloit, Wisconsin, as an "eclectic city," I do not use the term lightly. Perhaps its location at the intersection of the Rock River and the state line positions it in some mystical vortex that guides its identity. Who knows? All I can say is that this college town has a little bit of everything, from its stellar riverfront to its award-winning Main Street and its proximity to some incredible living history sites.
And although I don't often do lodging reviews, I can tell you Beloit's Ironworks Hotel is hands-down my favorite hotel anywhere!
For more information on Beloit's best sites, navigate directly using the links below:
---
Janesville, Wisconsin
---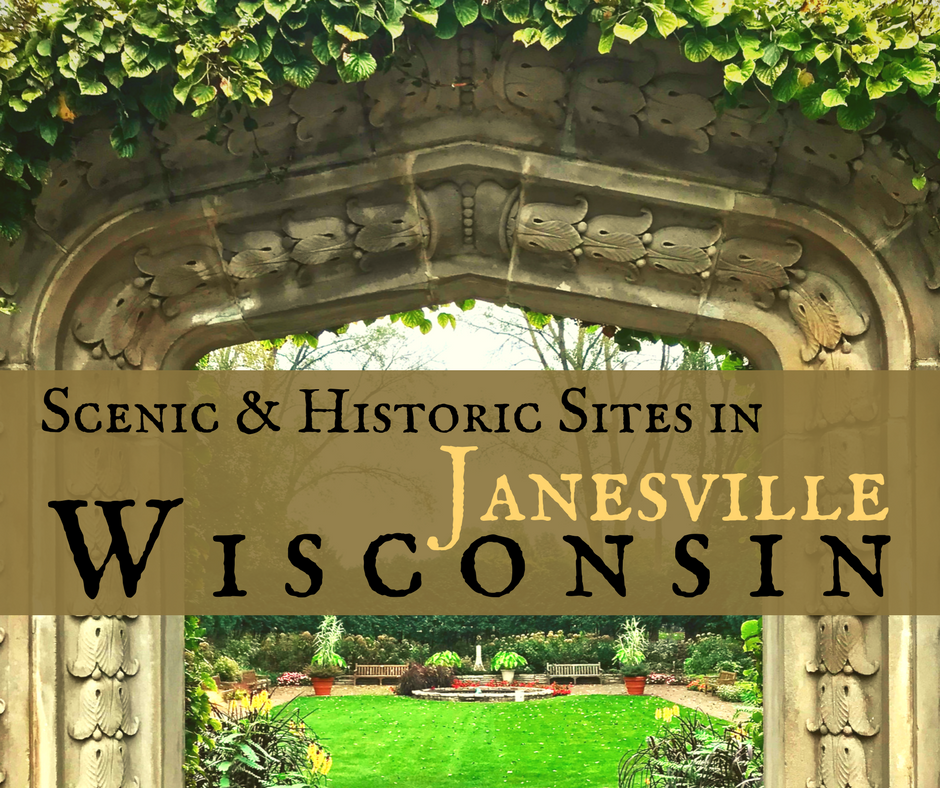 One reason Janesville, Wisconsin, is my kind of city is because it is so walkable. Not just along the riverfront, but also through the city's thirteen historic districts and highly-developed trail system. Wisconsin's Ice Age National Scenic Trail actually overlaps one of the municipal trails. Visitors can also take a relaxing stroll through the stunning Rotary Botanical Gardens and retrace the steps of fugitive slaves inside a subterranean passageway on the Underground Railroad.
Read more about Janesville's remarkable scenic and historic sites at the links below:
---
O.V. Shaffer: A Wisconsin Road Trip
---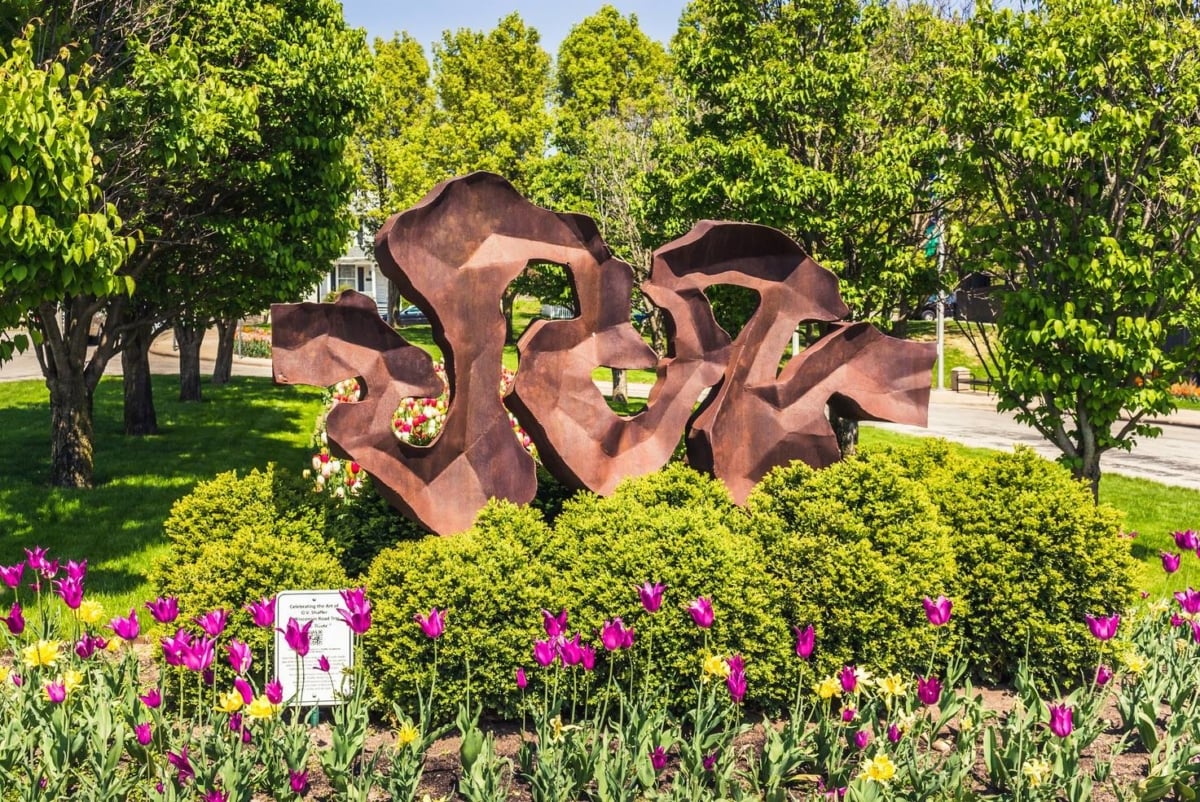 Photo Credit: Janesville CVB
While touring Beloit and Janesville, public art lovers may want to discover the works of sculptor O.V Shaffer. Beloit features thirty installations both on the Beloit College campus and at various locations around town. I am partial to Shaffer's river-related pieces such as Beloit's "Confluence," pictured below. There are five Shaffer art installations in Janesville, including the sculpture entitled "The Rock River," pictured above.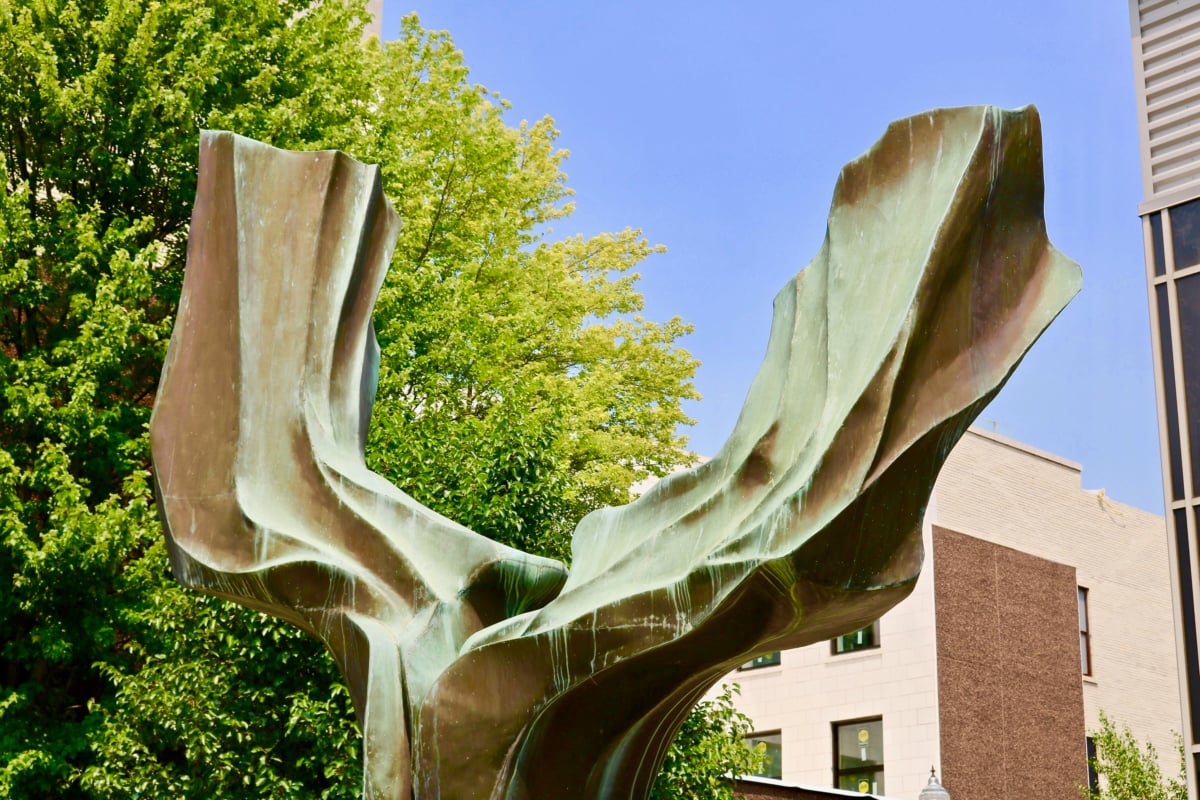 Photo Credit: Stacey Bodnar (Visit Beloit)
In 2015, the Beloit Fine Arts Incubator sponsored a guided bus tour to public art installations in ten cities across the state. Mr. Shaffer was onboard to personally interpret his works for participants.
Today, art enthusiasts can embark on a self-guided tour with a copy of the O.V. Shaffer: A Wisconsin Road Trip brochure and map, available from the Beloit Art Center and other visitor centers across the state. The brochure and on-site signage feature QR codes that link smartphones to YouTube videos of Shaffer describing each piece.
---
Wisconsin's Rustic Roads
---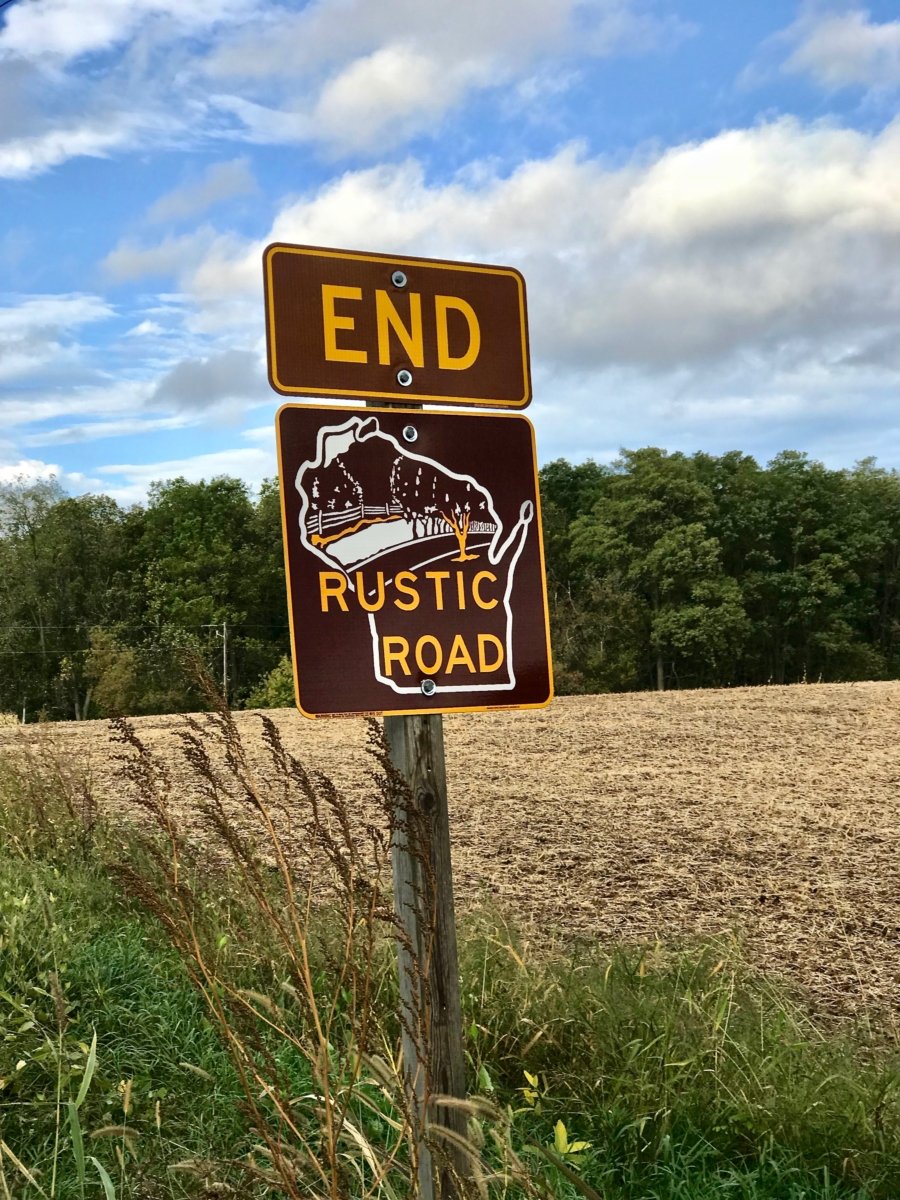 While driving from the Milton House Museum to the Buckhorn Supper Club, I accidentally encountered a backroad treasure, Rustic Road R35.
Wisconsin's Rustic Road network was established by the state legislature in 1973 to promote and preserve rural roads with scenic value. To date, more than 100 dirt, gravel, and paved roads have been designated statewide as Rustic Roads.
The Rustic Roads website features a fine collection of downloadable descriptions, maps, guides, and other resources. It also provides information on how to qualify for the Rustic Roads Motorcycle Tour award program.
---
The Great River Road
---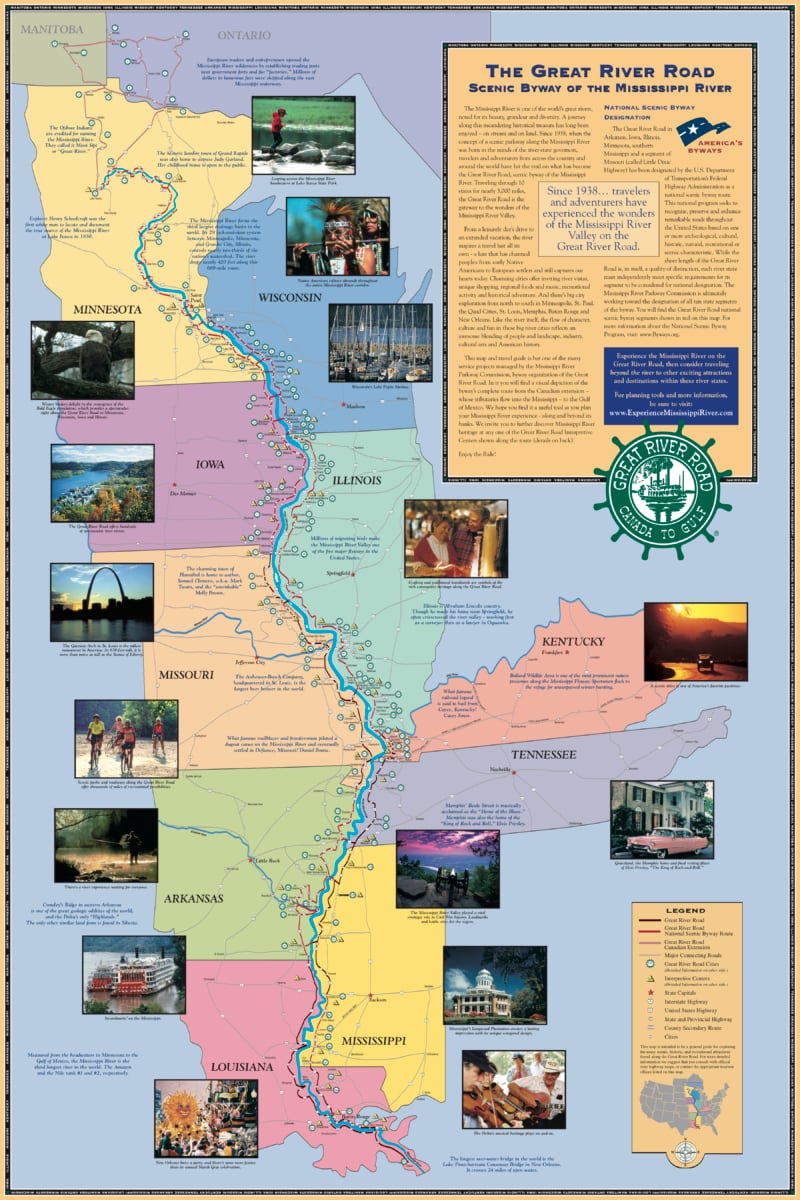 Map Credit: Mississippi River Parkway Commission
Roadtrippers may be interested in learning that the Rock River Trail connects to another river road at Rock Island, Illinois.
Established in 1938, the Great River Road is a series of interconnected roadways that parallel both banks of the Mississippi River and run 3,000 miles through ten states from the northern terminus in Minnesota to the southern terminus in Louisiana.
Major segments of the Great River Road have received National Scenic Byway designation. I have yet to drive the full route, but I have explored segments of the river road in Louisiana and Mississippi.
The Rock River Trail through Wisconsin and Illinois offers recreational opportunities for everyone, including backroad riders like you and me. I encourage every reader to design a Rock River itinerary of your own. Take time to explore key sites in Rockford, Beloit, and Janesville, and perhaps take a detour along the adjacent scenic byways.
---
We Would Love to Hear From You
---
We enjoy dialogue with our readers, especially when they share off-the-beaten-path destinations and useful travel tips. Have you ever explored the Rock River Trail? If so, we would love to hear about your experience. We invite you to leave your comments and questions below, and we always respond!
---
Pin this Post!
---