(a

8

minute read)
---
Encounter the spirits at Lily Dale Assembly, a historical upstate New York hamlet that boasts the world's largest concentration of spiritual mediums.
---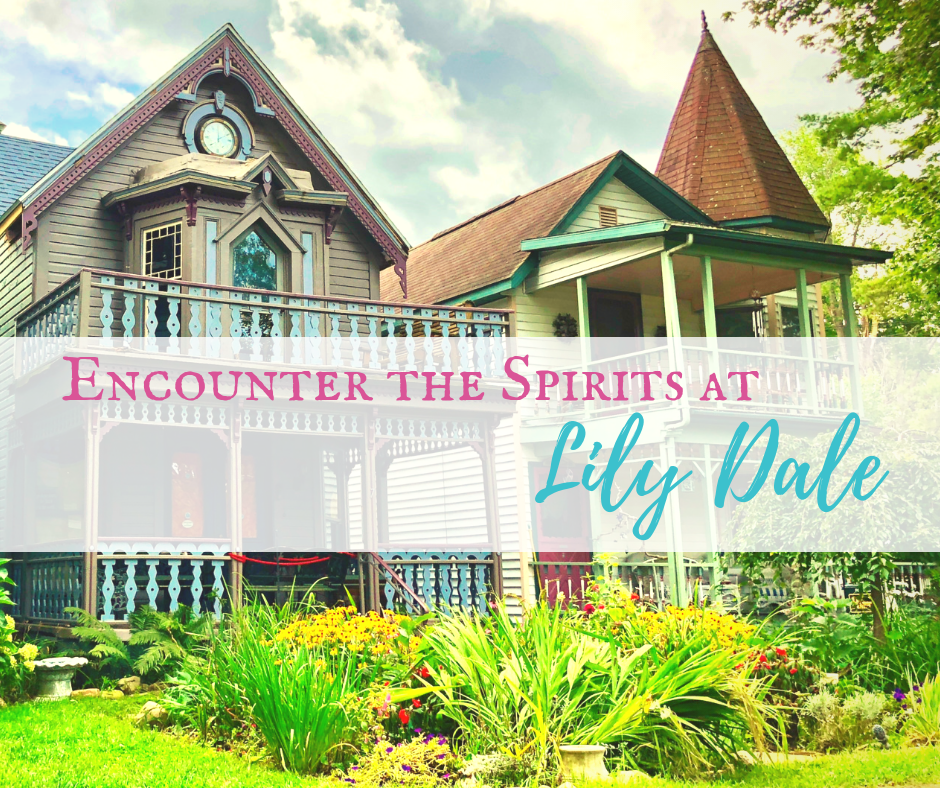 I was a guest of Haunted History Trail of New York, but all thoughts and opinions are my own.
---
Lily Dale Assembly
---
New York could not be more diverse, and for travelers, it offers something for everyone. While on our weeklong road trip across the state, Melody and I experienced scenic beauty, history, fine wine and cuisine, music, and much more.
Perhaps the most unique location on our itinerary was a spiritualist community I first learned about in the 2010 HBO documentary No One Dies in Lily Dale. Founded in 1879, Lily Dale Assembly, is "the world's largest center for the science, philosophy, and religion of Spiritualism."
Spiritualism is a religious movement based on the belief that humans are spiritual beings and that death is only a transition to the afterlife. Adherents to spiritualist teachings believe that spirits from the other side are able to communicate with the living through spiritually intuitive men and women called mediums.
Lily Dale Assembly is located midway between Buffalo, New York, and Erie, Pennsylvania, not far from the shores of Lake Erie. As we approached the entrance to Lily Dale, we saw roadway signs marking the assembly's location on Cassadaga Lake and pointing to the nearby village of Cassadaga. It was then we made a connection we should have predicted.
As residents of the Sunshine State, Melody and I had previously visited the historical Florida community of Cassadaga, located near the I-4 corridor approximately half-way between Orlando and Daytona Beach. Cassadaga, Florida, is Lily Dale's southern counterpart, commonly called the "Psychic Capital of the World."
---
The Hamlet of Lily Dale
---
Lily Dale Assembly is not just a spiritual community. It is also an incorporated hamlet in the town of Pomfret, with many colorful Victorian homes.
Map Credit: Lily Dale Assembly
The residential area of the community has a ladder-shaped layout with 239 lots, and at the time of our visit 220 of them were occupied with either full-time or seasonal homeowners.
Approximately 1/3 of the residents live at Lily Dale year round. The assembly off season and harsh upstate winters send the other homeowners packing to warmer climes.
The hamlet of Lily Dale has its own post office, a volunteer fire department, a library, a handful of shops and cafés, and two hotels. The hotels are closed during the off season, but a campground and several guesthouses offer alternative lodging options for visitors.
Click here for additional lodging options near Lily Dale on TripAdvisor!
---
Mediums
---
There are about 50 registered onsite mediums who have passed rigorous testing administered by the Lily Dale Assembly board of directors. Shingles hanging outside their homes typically indicate their availability. Although walk-in sessions may be available, it is always best to schedule an appointment for a reading directly with the medium by phone, email, or online.
---
Summer Season
---
Lily Dale Assembly is most active during its 10-week summer season with a full slate of lectures, seminars, meditation and healing services, séances, ghost walks, and thought exchanges. For a nominal gate fee, visitors are allowed to participate in free daily and weekly activities. Workshops and special sessions with internationally-recognized speakers are separately ticketed events that require advance registration with a fee.
---
Meeting Venues
---
The Lily Dale auditorium, built in 1883, is the historical center of the assembly and also the largest indoor meeting space, seating 1,200 people. In addition to spiritual services and workshops, entertainment is featured on weekend nights during the season.
Various indoor and outdoor meeting venues, including the Forest Temple, the Healing Temple, and the Assembly Hall, are scattered throughout the community.
Inspiration Stump, located at the end of a trail through the Leolyn Woods, is the largest outdoor venue. Even before the former tree was struck by lightning and cut down, mediums identified this area as a vortex of spiritual energy. Seasonal mediumship demonstrations have been held twice daily at this location since the turn of the 20th century.
---
Pet Cemetery
---
The Lily Dale Pet Cemetery, located along the trail through the Leolyn Woods, is evidence of the spiritual teaching that animals are also spirit beings that transition to the afterlife.
---
Lily Dale Museum
---
A former one-room schoolhouse built in 1890 now houses the Lily Dale Museum. The history of the Spiritualist movement and the founding of Lily Dale Assembly is recorded with a fine collection of artifacts, memorabilia, and vintage photographs. Items belonging to the Fox sisters, whose experiences and efforts fueled the birth of the movement in 1848, are also on display.
---
Fox Family Monument
---
The Fox family home, where the sisters first claimed to have communicated with a spirit, was purchased by Lily Dale resident Benjamin Bartlett and moved from Hydesville, New York, to this site in 1916. The cottage was destroyed by fire in 1955, but a monument and meditation garden mark the location.
The foundation of the original Fox family homesite is preserved at Hydesville Memorial Park in Newark, New York.
The Fox sisters achieved international fame during the late 1800s with their public séances. In 1888, they confessed that their claims and manifestations had been a hoax, and they ultimately rejected the religion of Spiritualism.
---
Closing Thoughts
---
I rarely, if ever, discuss religion on Backroad Planet, but because spirituality is important to me, I would like to share a few reflections on our visit to Lily Dale Assembly. Feel free to skip over this part if such things do not interest you.
I was born and raised in the Pentecostal Christian tradition, and although I am no longer a member of a denomination, I consider myself a follower of Jesus. Let me be perfectly clear that I do not belong to the fundamentalist political movement that defines itself as "Christian" today.
I believe we are "spiritual beings having a human experience," and that religion is how humans interpret their beliefs and frame their faith. When you consider that there are roughly 4,200 world religions, and within Christianity alone more than 33,000 denominations, choosing the right one for you could be a daunting task.
Operation in the spiritual gifts of tongues, prophecy, and healing were very common in the church of my youth and early adulthood. During that stage of my life, I had many spiritual experiences that remain defining moments in my life to this day.
The denomination of my youth taught that spiritual mediums practiced the sin of witchcraft. However, the readings by mediums I observed in both the documentary No One Dies in Lily Dale and a recent episode of Lisa Ling's "This is Life" on CNN, very much resembled the manifestations I had witnessed in my former church.
Cynics and skeptics view these practices as the work of charlatans and illusionists, and I am sure a lot of it is. There were individuals in the aforementioned documentaries who had a reading that did not resonate with them at all, yet at another session they had a totally affirming experience.
All things considered, I will continue to be cautious concerning supernatural manifestations, but I also plan to keep an open mind. I have learned not to throw the baby out with the bathwater. Just because some spiritual leaders are fakes doesn't mean they all are.
Melody had a reading while we were at Lily Dale, and she later told me that it strongly paralleled a reading she had at Cassadaga. I did not have a reading because I did not need one, but I am totally open to the possibility if and when it ever feels right for me.
As a world traveler and 35-year public educator, I have met people from virtually every walk of life. I respect everyone's right to their own beliefs, and I hope to always be open to spiritual truth in my ever-evolving human experience.
And I hope to visit Lily Dale Assembly again . . . .
---
Design Your Own Upstate New York Road Trip
---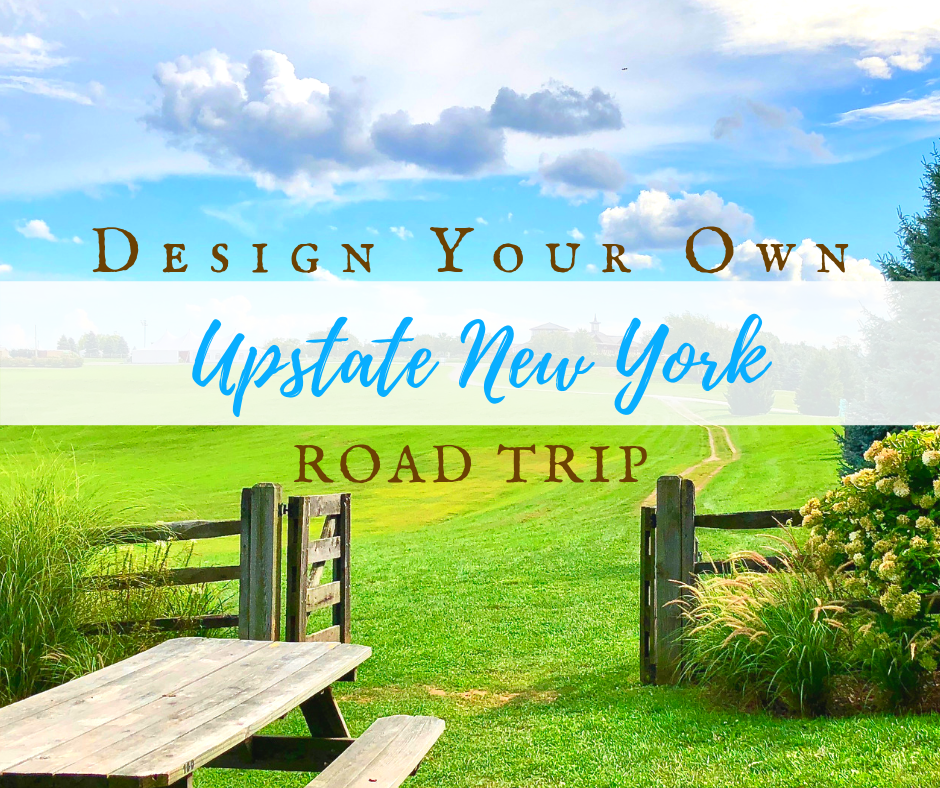 Design an upstate New York road trip of your own with Backroad Planet's suggested destinations and activities, plus our exclusive itinerary planning resources.
---
Map It!
---
---
We Would Love to Hear From You
---
We enjoy dialogue with our readers, especially when they share off-the-beaten-path destinations and useful travel tips. Have you ever visited Lily Dale Assembly? If so, we would love to hear about your experience. We invite you to leave your comments and questions below, and we always respond!
---
Pin this Post!
---