(a

23

minute read)
---
Take a New York civil rights road trip to Manhattan, Bethel, Auburn, Seneca Falls, and Rochester to visit historical sites connected to the American struggle for freedom and equality.
---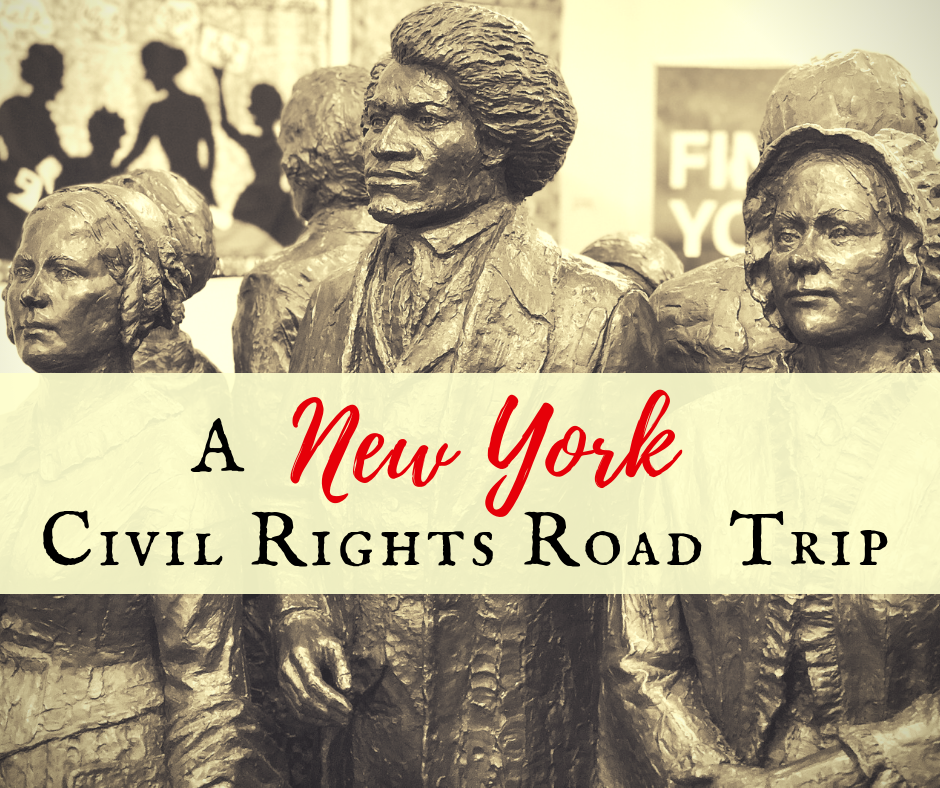 I was a guest of Tour Cayuga, the Seneca County Chamber of Commerce, and Visit Rochester, but all thoughts and opinions are my own.
---
A New York Civil Rights Road Trip
---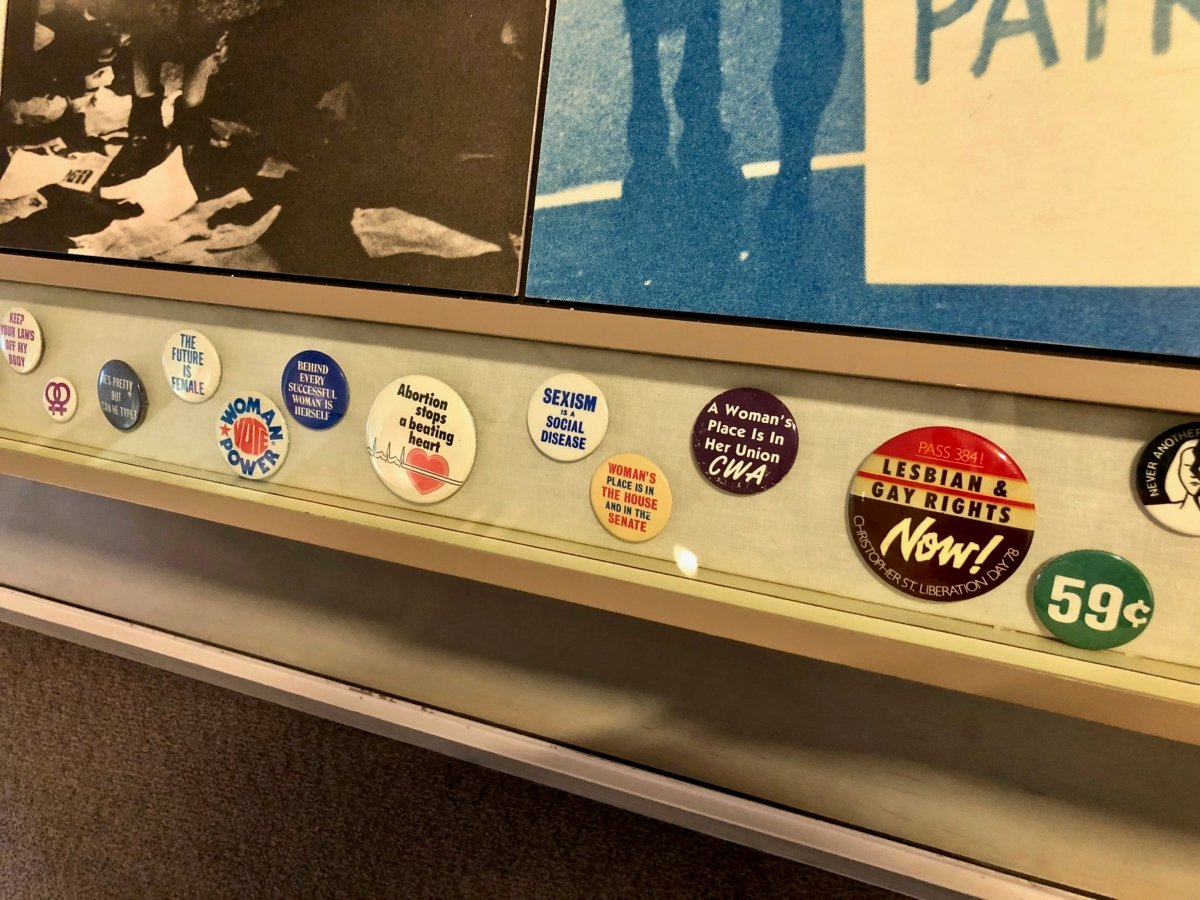 As a civil rights history buff, my travels have taken me to countless sites of conscience across the South. I have witnessed the Plantation Slave Experience in Louisiana, searched for Emmett Till in the Mississippi Delta, studied the Clinton 12 Story in Tennessee, and retraced the Selma to Montgomery March through Alabama.
The stories of American heroes and martyrs at each location have moved me and impacted my life in so many ways. I remember tears springing to my eyes the day I learned I would be visiting the Jackson, Mississippi, home where civil rights leader Medgar Evers was assassinated in his own driveway.
Farther north, I toured the Brown v. Board of Education National Historic Site and rainbow-painted Equality House in Topeka, Kansas, and walked African American Heritage Trails all over Washington, DC.
It is my core belief that freedom and the unconditional equality of ALL people is foundational to the American spirit and the most important issue on the political landscape.
So when the opportunity presented itself, I jumped at the chance to plan a New York civil rights road trip and visit historical sites connected to the Anti-Slavery Movement, the Women's Rights Movement, and the struggle for LGBTQ equality.
---
Roadtripping with Melody and Mazda
---
I enlisted my partner in crime, Melody Pittman from Wherever I May Roam, to join me on this adventure, and on the appointed day, we hopped flights to New York City. Our transportation sponsor for this road trip was Mazda USA, so we picked up our Mazda CX-5 Grand Touring AWD and headed north into upstate New York.
---
Manhattan
---
Our itinerary did not take us into the city on this trip, but there are two National Park Service sites Jerry and I toured on a previous visit that play integral roles in the New York civil rights story. If you plan to spend time in the city, you will definitely want to take in these sites of conscience.
African Burial Ground National Monument
---
Because the institution of slavery has been linked historically to the agrarian economy of the southern states, the existence of African slavery in New York from the colonial period until it legally ended in 1827 is often overlooked. However, by the late 17th century the number of enslaved Africans in New York City was second only to Charleston, South Carolina.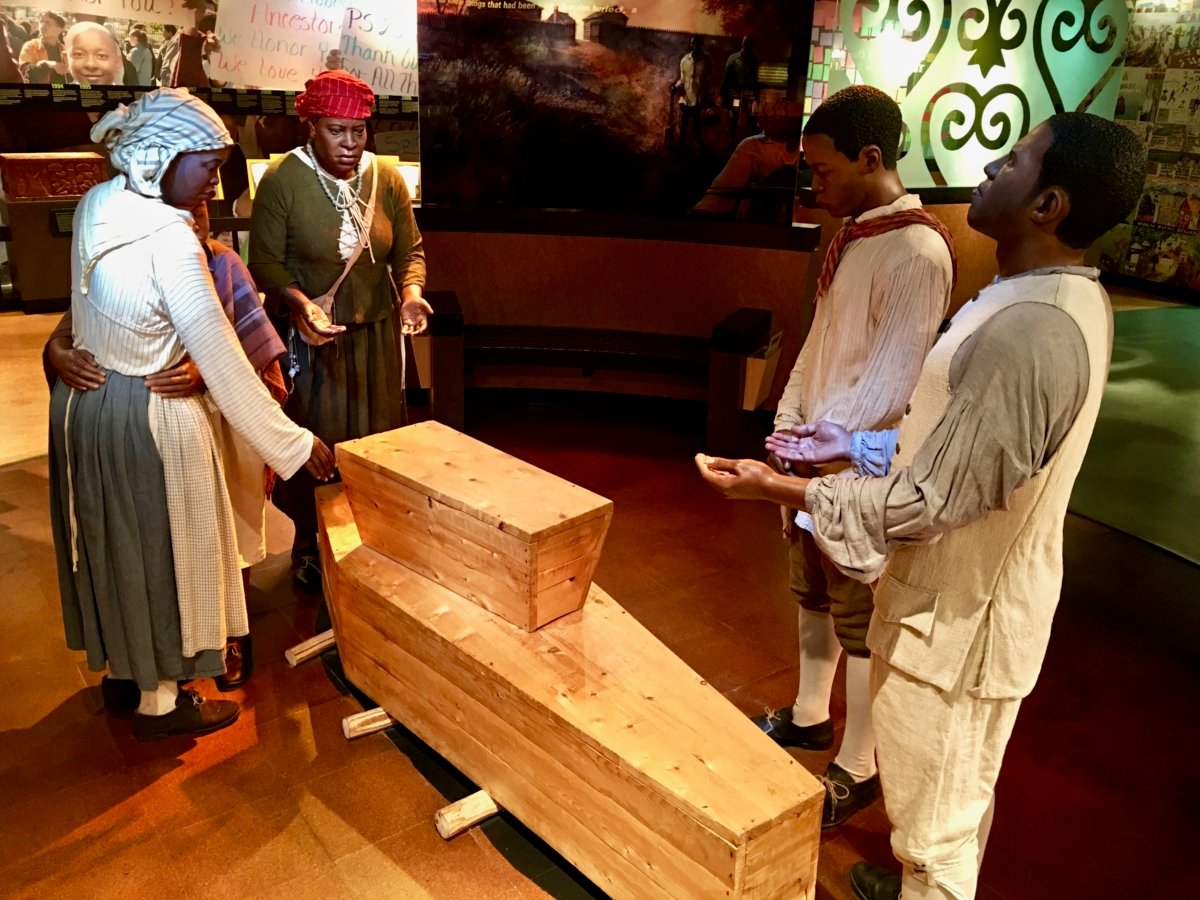 It is estimated that as many as 20,000 free and enslaved people of African descent were buried at a site in lower Manhattan formerly known as the "Negroes Burial Ground" from the mid-1630s until its closure in 1794. The area was eventually backfilled and platted for urban development, and over time the cemetery was largely forgotten.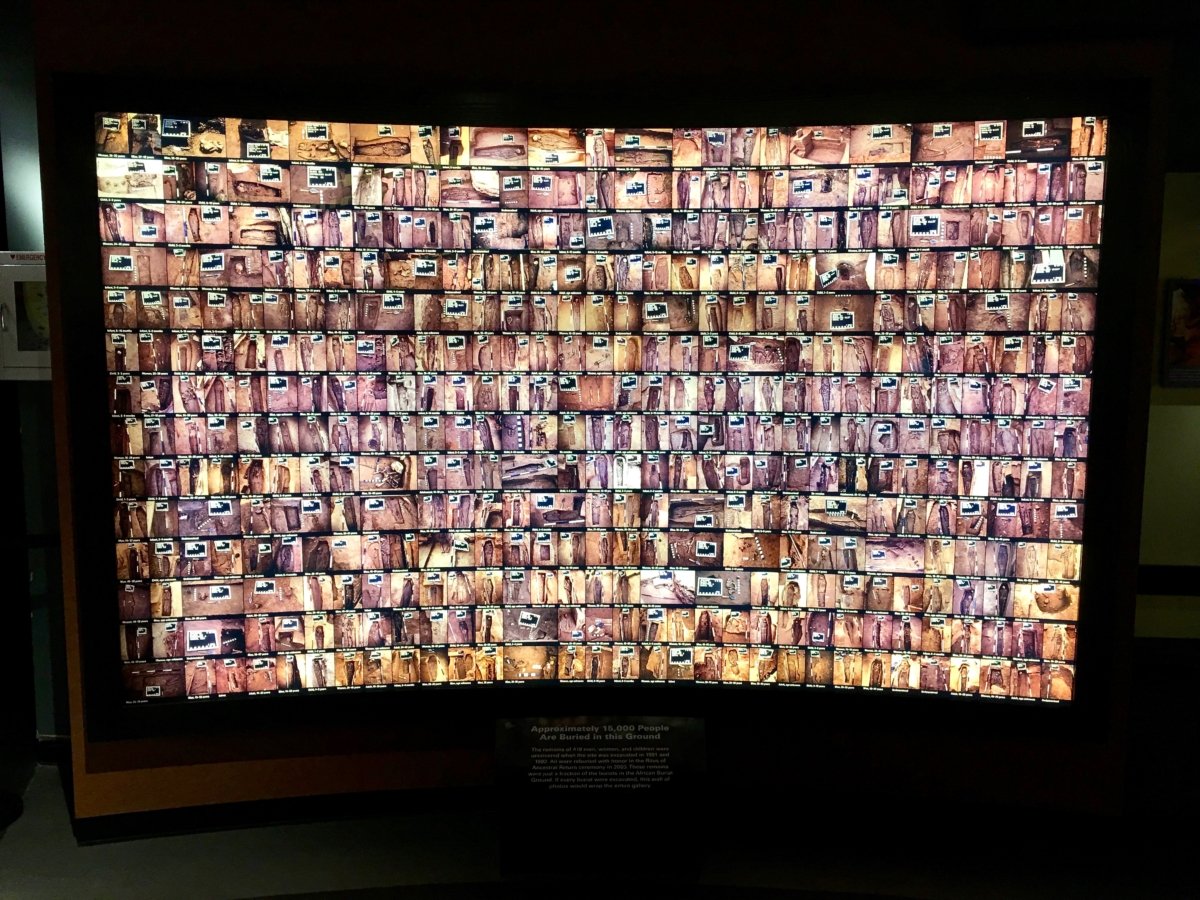 In 1991, during excavation for a federal building, the remains of 419 men, women, and children were disinterred and removed for forensic studies by Howard University. The remains were eventually reburied on site in 2003. In 2007, President George W. Bush declare the site a national monument, and in 2010 the visitor center for the African Burial Ground National Monument opened to the public.
In his brief history of the sacred site, historian Christopher Moore states that "thousands walk by or over the burials daily, unaware that much of the cemetery still exists under the neighborhood's sidewalks, roadbeds, and buildings."
Stonewall National Monument
---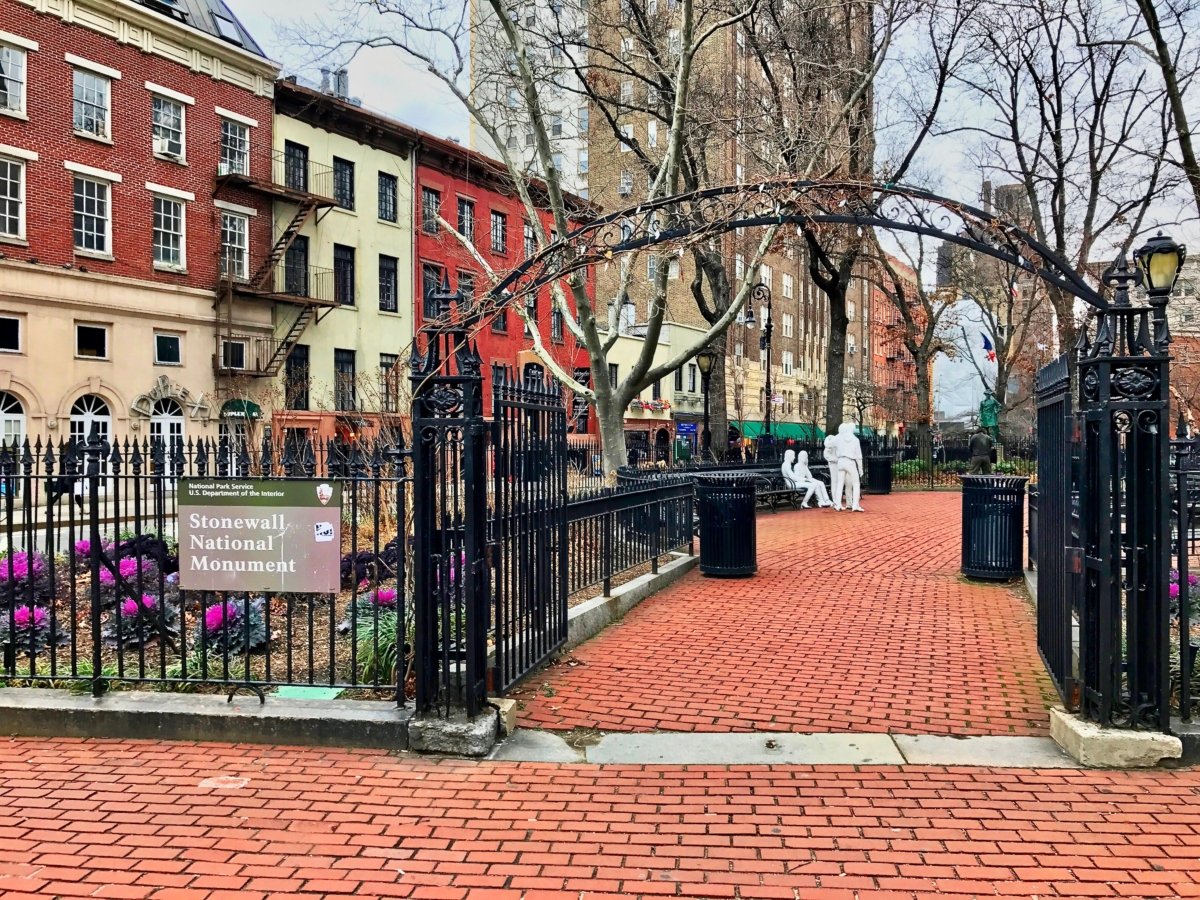 In 2016, the Stonewall National Monument in Greenwich Village was designated by President Barack Obama. It is the first National Landmark and National Monument to be recognized as an LGBT historic site.
During the 1960s, NYPD officers aggressively enforced anti-LGBT policies and practices that included raids of gay bars and arrests of patrons. After midnight on June 28, 1969, police raided the Stonewall Inn for serving liquor without a license.
Historically, during such raids, customers would flee the premises in fear. But this time, tired of the constant harassment, patrons resisted arrest and began to fightback. Crowds gathered and began chanting slogans, and ultimately a riot broke out in the streets and the adjacent Christopher Park. Demonstrations continued for six days.
The Stonewall riots marked the beginning of the modern LGBT rights movement in the United States. Today, the inn, Christopher Park, and adjacent streets constitute the boundaries of the monument. George Segal's sculpture entitled "Gay Liberation" is a centerpiece of the park. There is no onsite visitor center, but the park is open daily.
---
Bethel
---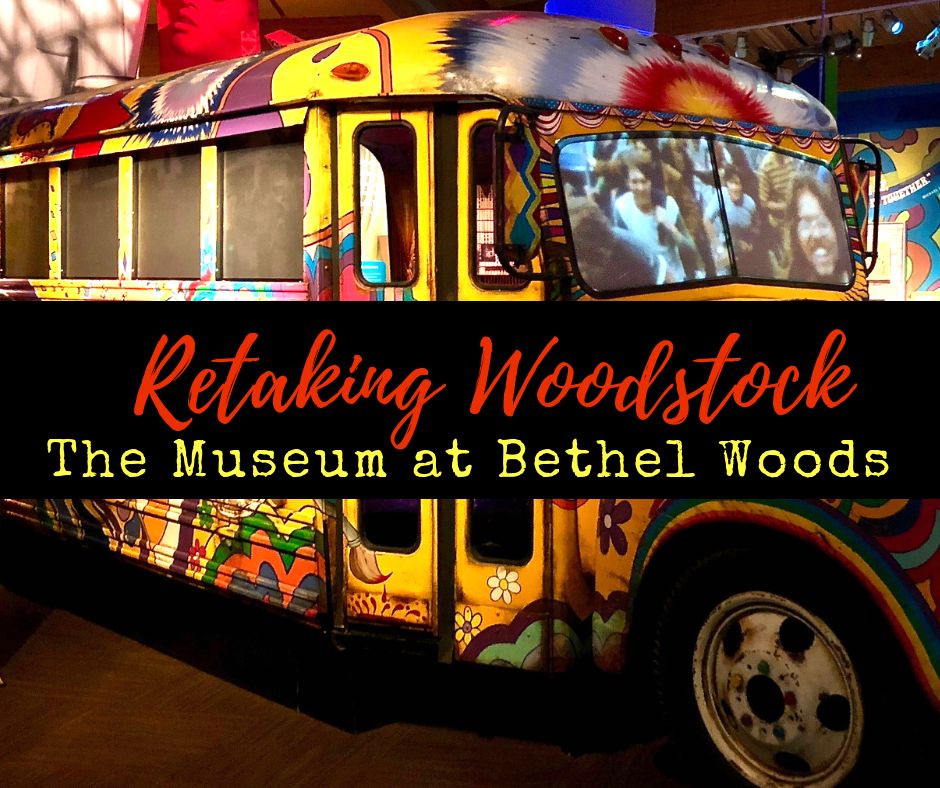 The first upstate destination on our civil rights themed road trip was Bethel, New York, the site of the 1969 Woodstock music festival. You can read the full account of our visit by navigating to Retaking Woodstock: The Museum at Bethel Woods. The museum's main exhibit "Woodstock and the Sixties" interprets the iconic event against the backdrop of the decade's multiple civil rights movements.
---
Auburn
---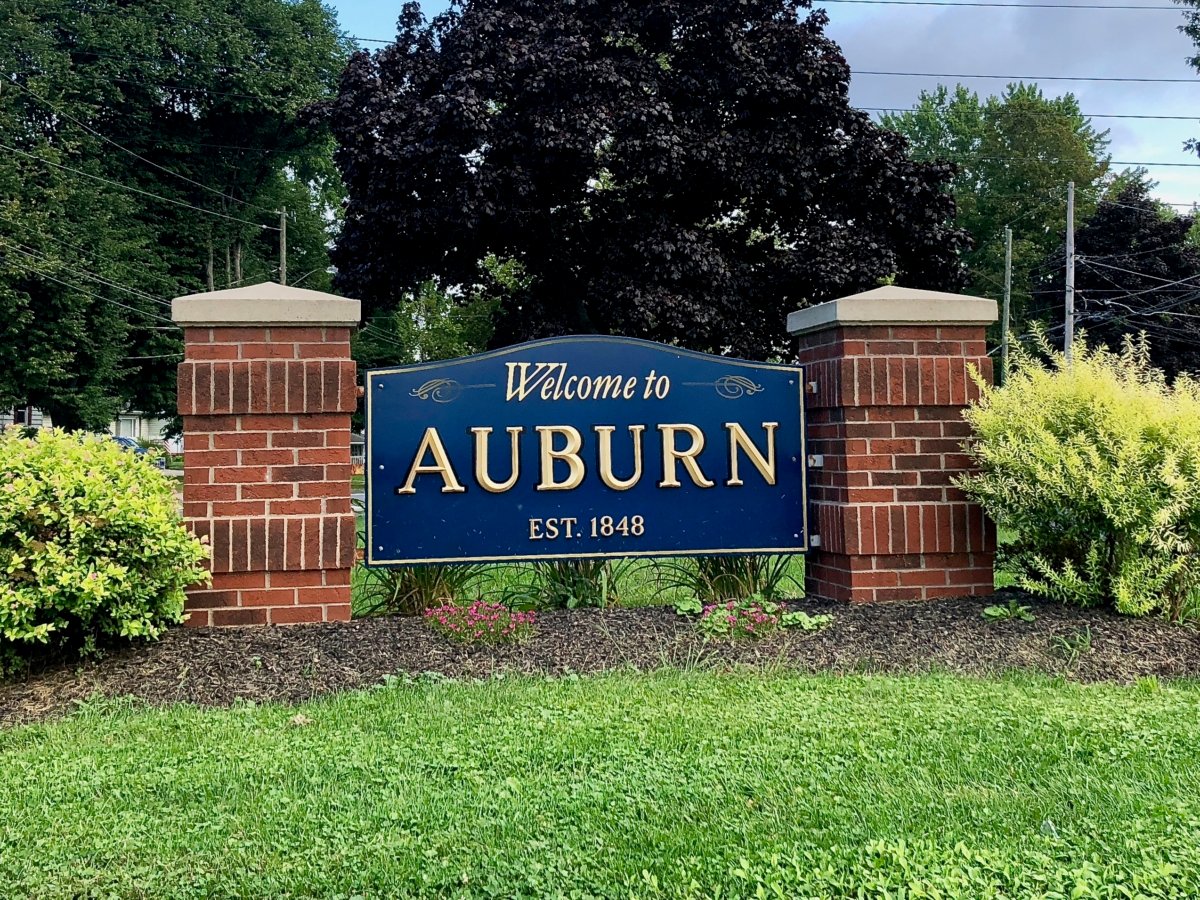 Auburn has been called the "crossroads of equal rights" due to its rich history and location in central upstate New York. Although it has a broad connection to the struggle for social reform, it is best known for its stations on the Underground Railroad and as the home of two renowned anti-slavery advocates, Harriet Tubman and William H. Seward.
Harriet Tubman National Historical Park
---
As a freedom fighter, Harriet Tubman was a badass.
She was born a slave in Maryland, escaped to freedom, and returned thirteen times to eventually rescue 70 enslaved people as a conductor on the Underground Railroad.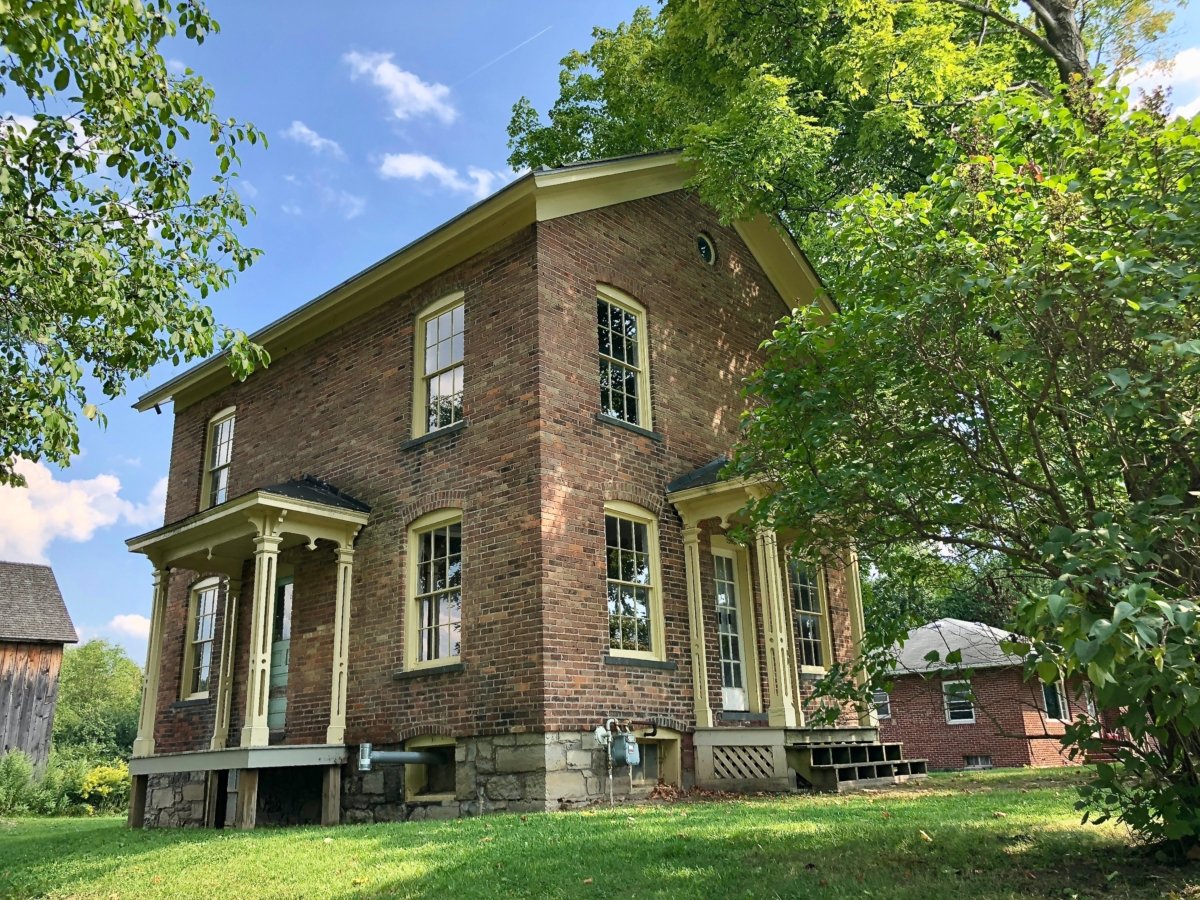 In 1857, with assistance from then New York Senator William H. Seward, Harriet moved to a brick home in Auburn, which she purchased two years later. Tubman continued her work in the struggle for freedom
She recruited men to assist abolitionist John Brown on his 1859 raid at Harpers Ferry, and during the Civil War she served as a Union cook, nurse, armed scout, and spy. She even led a raid in 1863 that freed more than 700 slaves at Combahee Ferry, South Carolina.
After the war, Harriet Tubman moved her parents from their home in Ontario, Canada, so she could care for them.  Tubman became a leader in the women's suffrage movement working with Susan B. Anthony and others, and her generosity with the less-fortunate often left her in financial straits.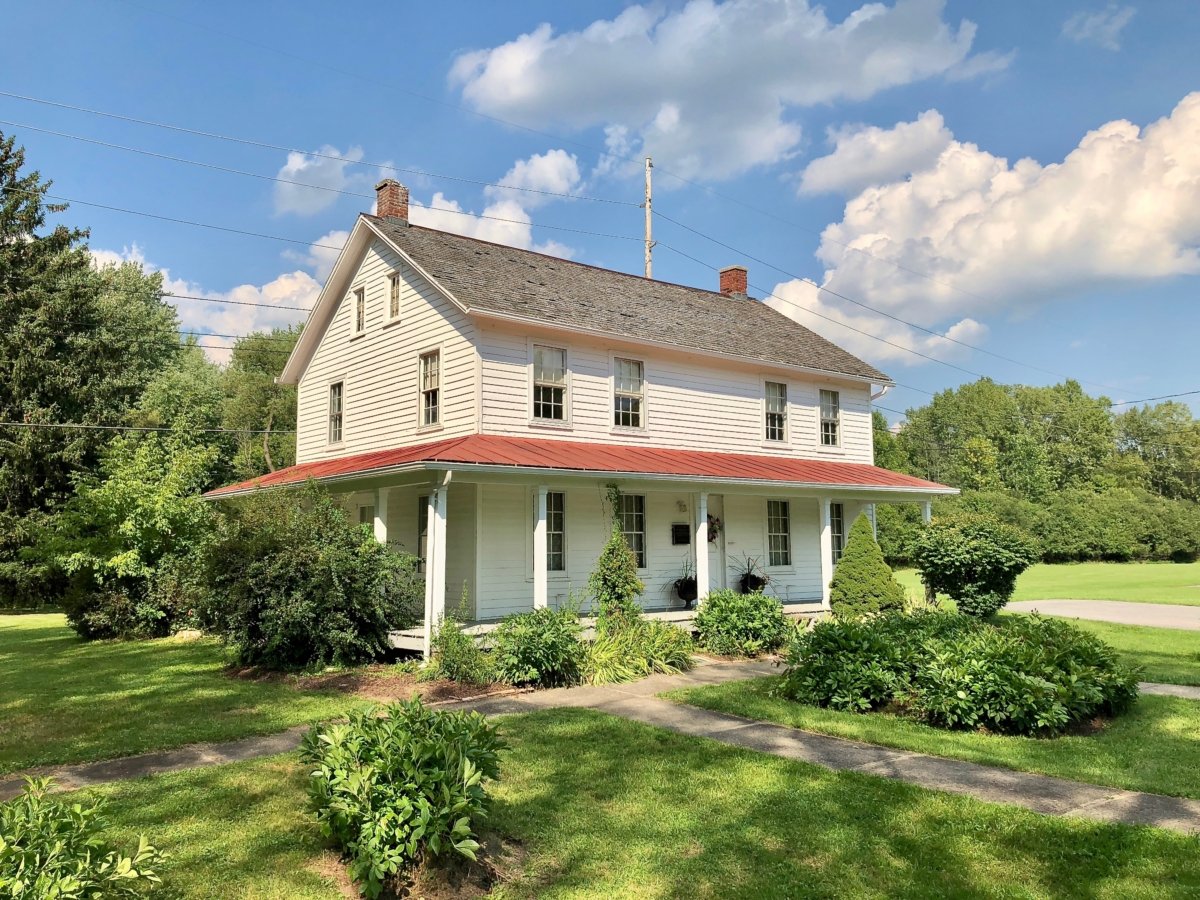 One of her final benevolent projects was building the Harriet Tubman Home for the Aged in association with the African Methodist Episcopal Zion Church she attended in Auburn. The home was completed in 1908, and Tubman herself became a resident in 1911 and remained there until her death in 1913.
The houses and property were entrusted to the AME Zion Church, and in 2017 they partnered with the National Park Service to establish the Harriet Tubman National Historical Park.
We send a shoutout to our gregarious guide NPS Ranger Rufai Shardow who was born in Ghana and served in the U.S. Army on his path to American citizenship.
Consult the Harriet Tubman Home website for seasonal visitor center hours, tour information, and fees.
Located at 49 Parker Street, the 1891 Thompson Memorial AME Zion Church is a satellite property of the historical park. Harriet Tubman attended church here and her funeral services were held at this locations, as well.
For more information about the woman they called Moses and 36 significant sites associated with her early life, navigate to our post Drive the Maryland Harriet Tubman Underground Railroad Byway.
Seward House Museum
---
The Seward House Museum in Auburn is a national treasure dedicated to preserving the legacy of its most famous resident William Henry Seward.
Upon passing the New York Bar exam in 1823, Seward joined the law firm of retired judge Elijah Miller. The following year he married Miller's daughter Frances, and upon the judge's insistence he moved into the Miller home.
Seward entered politics as a New York state senator, serving from 1830 to 1834, a prestigious beginning his impressive resume. He was elected governor of New York in 1838 and served through 1842. He headed to Washington for a term as a U.S. senator from 1848 to 1860. In 1860, President Lincoln appointed Seward to his cabinet as Secretary of State, a position he continued under President Johnson until 1868. During this tenure, Seward negotiated the purchase of Alaska from Russia.
The Seward house museum is completely furnished with original family possessions and extensive collections of books, paintings, and artifacts acquired during the statesman's world travels.
Seward was an associated target in the plot to assassinate President Lincoln. He had been injured in a carriage accident a few days earlier and was recuperating in bed on the evening of April 14, 1865. Under the guise of delivering medicine, co-conspirator Lewis Powell invaded Seward's Washington, DC, home and stabbed him multiple times about the head and neck. Other family and staff members were also injured in the attack, but all survived. Frances, however, died of a heart attack two months later at age 59.
One room of the Seward house museum has been furnished to resemble Seward's DC bedroom and contains artifacts associated with the attack and assassination plot.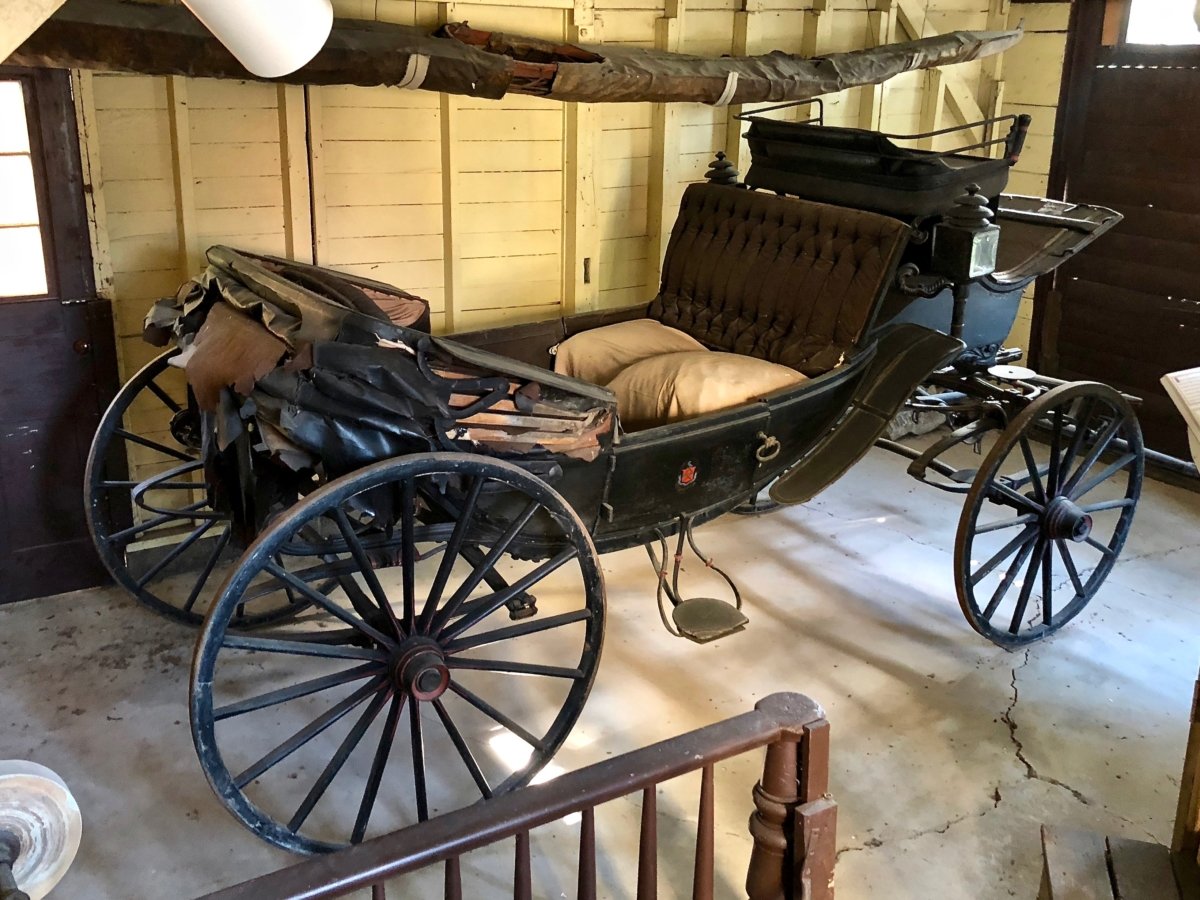 The museum also houses the carriage Seward was thrown from when he sustained the injuries prior to the assassination attempt.
Although Seward was an anti-slavery moderate, Frances was a women's rights advocate and true abolitionist who committed her home as a safehouse for fugitive slaves on the Underground Railroad. Freedom-seekers found warmth and safety in the basement kitchen away from the house's public areas.
Lovely gardens surround the house museum and a statue of Seward erected in 1888 presides over a small neighboring park on land donated by the family.
Auburn's Equal Rights Heritage Center is located adjacent to the Seward House Museum. Exhibits highlight from a historical perspective "the abolitionist movement, the fight for women's rights, social justice, human rights, immigration politics, and the LGBTQ cause."
Fort Hill Cemetery
---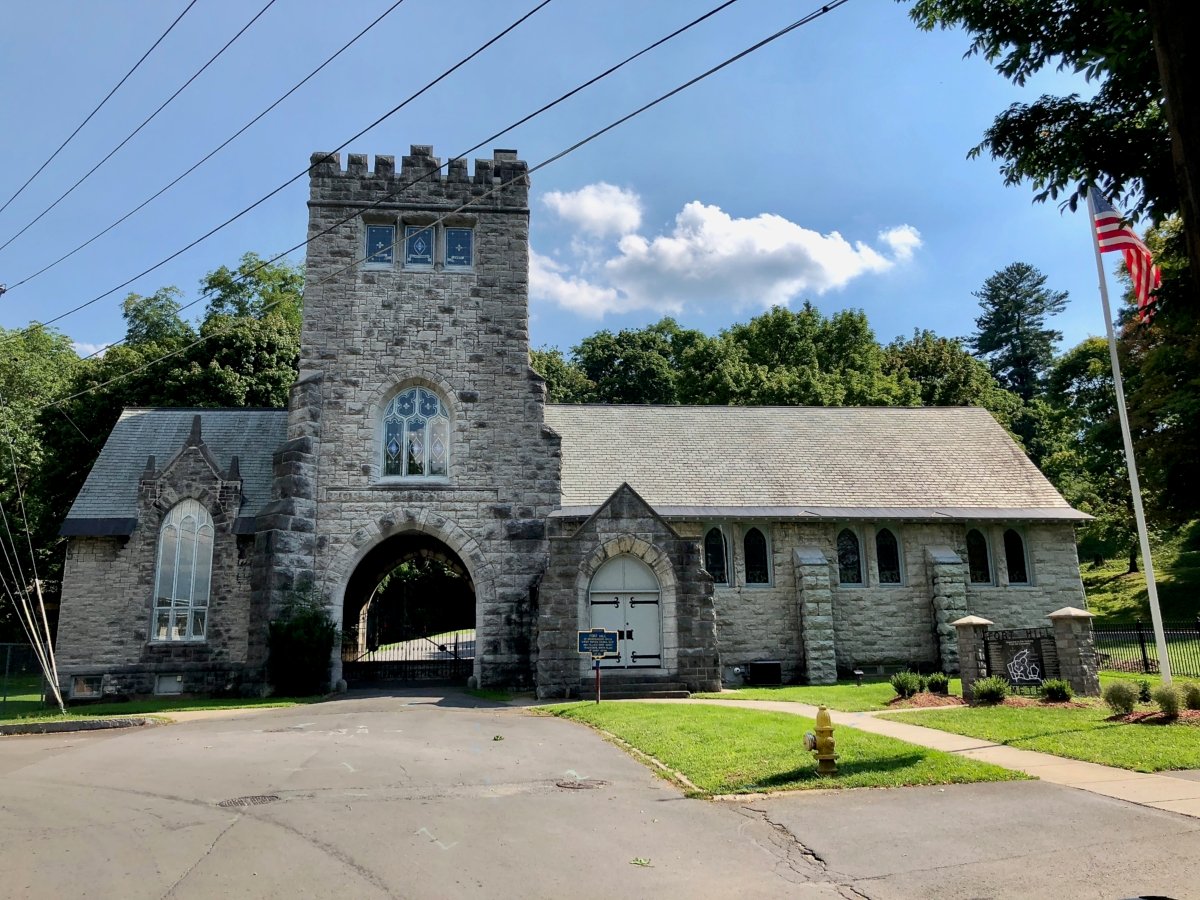 Harriet Tubman, William and Frances Seward, and many other notable people are buried at Auburn's Fort Hill Cemetery.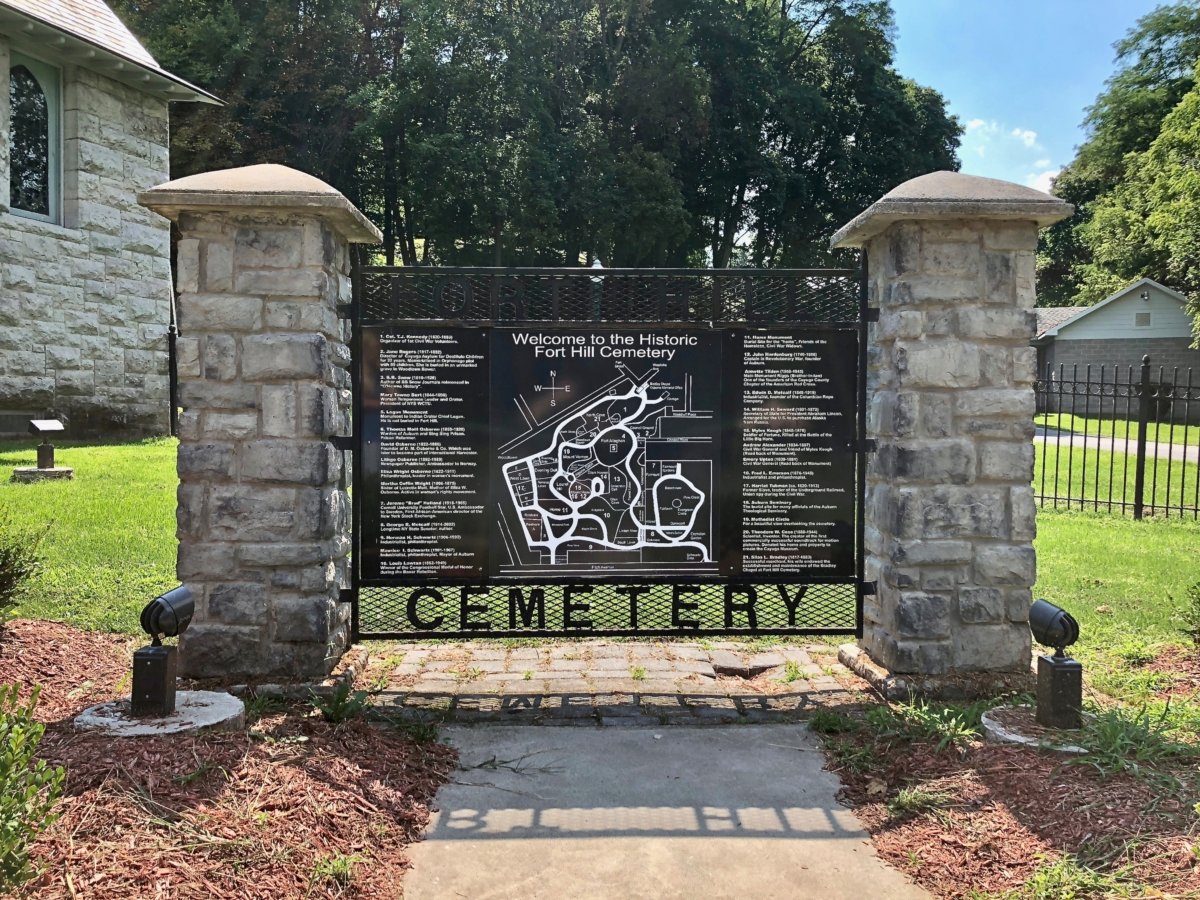 Fort Hill is relatively easy to navigate. Visitors to the cemetery can snap a picture of the map posted at the entrance or download an online map and key from the cemetery website.
Harriet Tubman's resting place is relatively easy to find from its location beneath a tall pine on the West Lawn. Tubman's father, brother, and husband are also buried at Fort Hill.
Multiple members of the Seward family are buried in the Glen Haven section of the cemetery.
William and Frances are buried side by side. A statuary urn above the statesman's gravel bears the inscription "He was faithful." The phrase refers to Seward's unpopular defense of William Freeman, a deranged man who murdered four people. It was the first use of the insanity plea, and although the defendant was convicted, an autopsy later proved Seward's assertion correct.
---
Seneca Falls
---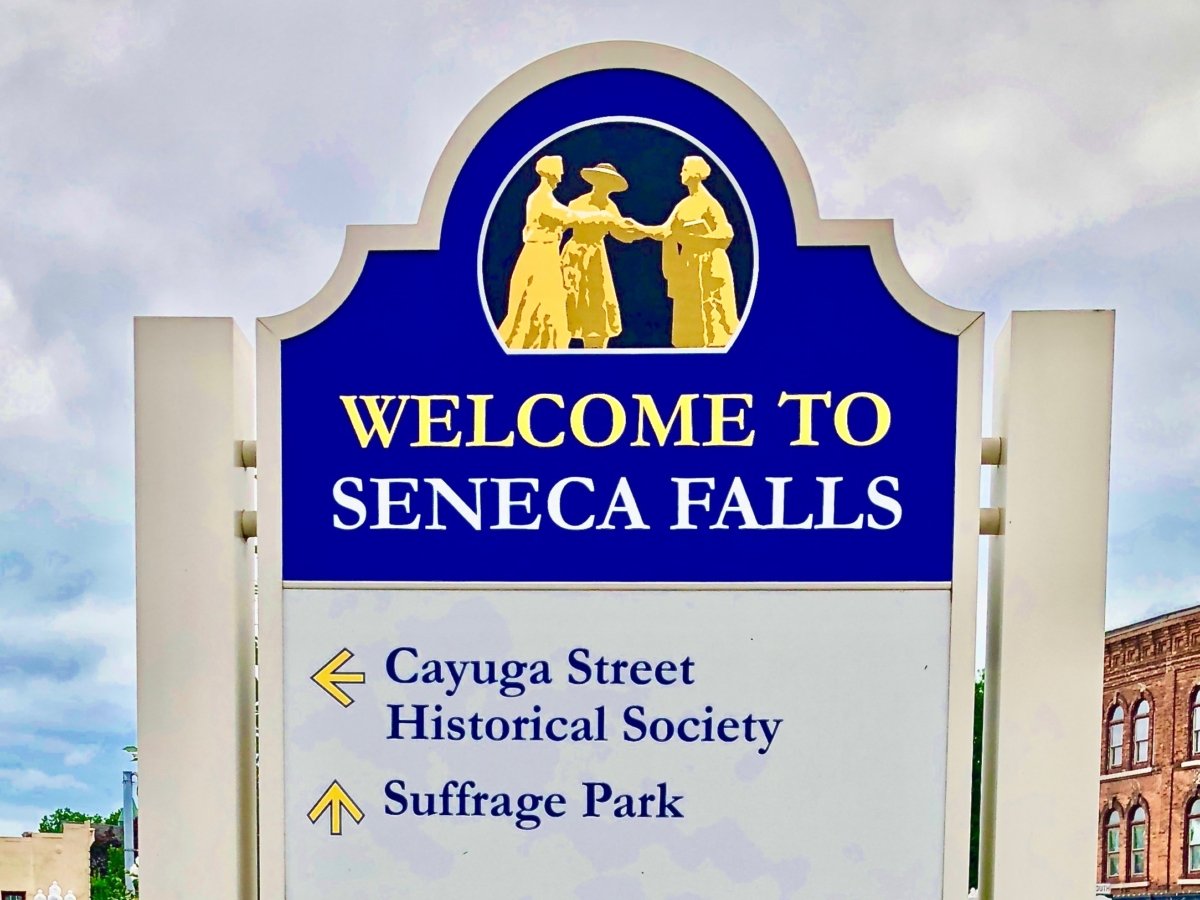 The next destination on our itinerary was Seneca Falls, a town best known as the location of the first women's rights convention in 1848.
Women's Rights National Historical Park
---

The Women's Rights National Historical Park occupies nearly seven acres at various locations in Seneca Falls and nearby Waterloo. The visitor center on Fall Street is the best place to begin a visit, by watching the introductory film "Dreams of Equality," collecting maps and brochures, and touring the onsite museum.
The first floor of the visitor center is home to a group of statues by sculptor Lloyd Lillie entitled "The First Wave." The collection includes likenesses of prominent organizers and attendees of the Seneca Falls Convention, including Lucretia Mott, Elizabeth Cady Stanton, Frederick Douglass, and Martha Coffin Wright.
A glass case on the first floor contains a signed copy of the Lilly Ledbetter Fair Pay Restoration Act hand-delivered by President Barack Obama when he visited the historical park in 2013.
A permanent exhibit gallery on the second floor of the visitor center interprets women's struggle for social, political, and economic equality.
One attention-grabbing panel exposes common stereotypical phrases that can be developmentally harmful if used to address children.
I should know . . . .
Wesleyan Methodist Church
---
The 1843 Wesleyan Methodist Church at the corner of Fall and Mynderse Streets is one of four historical structures situated at various locations within the historical park. The chapel was the meeting location for approximately 300 women and men who attended the historic convention.
During the two-day convention delegates gave speeches and debated resolutions included in the women's Declaration of Rights and Sentiments. At the end of the second day, 68 women and 32 men signed the controversial document that marked the official beginning of the greater Women's Movement.
Elizabeth Cady Stanton House
---
Of the five key conference organizers, Elizabeth Cady Stanton lived in Seneca Falls, at a home she named Grassmere, after William Wordsworth's home in England.
The Stanton family moved to the dilapidated property in 1847. Because her husband Henry was frequently away with his duties in the New York legislature, Elizabeth acted as general contractor and hired workers to complete the renovation.
Hunt House & M'Clintock House
---
The homes of convention organizers Jane Hunt and Mary Anne M'Clintock are satellite units of the historical park located four miles west of Seneca Falls in Waterloo. Committee members met at these locations to draft resolutions and plan the convention.
National Memorial Day Museum and Lafayette Park 
---
On May 5, 1866, citizens of Waterloo dedicated a full day to honor the Civil War dead. One hundred years later President Lyndon Johnson and Congress issued a joint resolution and proclamation declaring the town as the birthplace of Memorial Day. Although not part of the historical park, the National Memorial Day Museum and Lafayette Park, where annual Memorial Day commemorations are staged, are also located in Waterloo.
National Women's Hall of Fame
---
Seneca Falls is also home to the National Women's Hall of Fame, currently located two blocks east of the historical park visitor center.
Periodically, the organization inducts distinguished American women to the hall of fame who have made enduring contributions in the fields of philanthropy, government, humanities, education, athletics, business, science, and the arts.
The main gallery exhibit features biographical panels for each hall of fame inductee. While touring the hall, I ran into Secretary Hillary Clinton and Melody held the torch used in the 2,600 mile relay from Seneca Falls to Houston, Texas, to inaugurate the 1977 National Women's Conference.
It is no secret that Melody has always carried a torch for me . . . .
The gallery also features artifacts from the lives of inductees such as aviator Amelia Earhart and writer Gwendolyn Brooks.
The hall of fame gift shop offers a selection of souvenirs, books, jewelry, and other collectibles.
Elizabeth Cady Stanton Park
---
Other sites around town also honor prominent historical figures of the women's movement. The Elizabeth Cady Stanton Park is located across Fall Street between the NHP visitor center and the Seneca River.
Seneca Knitting Mills
---
Stanton Park offers a stellar view of the 1844 Seneca Knitting Mills building, "a place rooted by its early trustees Jacob Chamberlain and Charles Hoskins in abolition and women's rights."
In 2007, the National Women's Hall of Fame acquired the historic industrial property. Currently in the fundraising campaign and rehabilitation stages, the hall of fame is set to reopen at this location in 2020.
"When Anthony Met Stanton" Statue
---
The "When Anthony Met Stanton" statue by sculptor Ted Aub commemorates the moment on May 12, 1851, when newspaper publisher and activist Amelia Bloomer introduced Susan B. Anthony and Elizabeth Cady Stanton on the streets of Seneca Falls.
And the rest was history.
Although Amelia Bloomer did not invent women's "bloomers," the sensible loose-fitting trousers she and Stanton wore, they were named for her.
A bronze life casting of the Anthony and Stanton handshake made later in life resides in the historical park gallery exhibit.
Bailey Bridge
---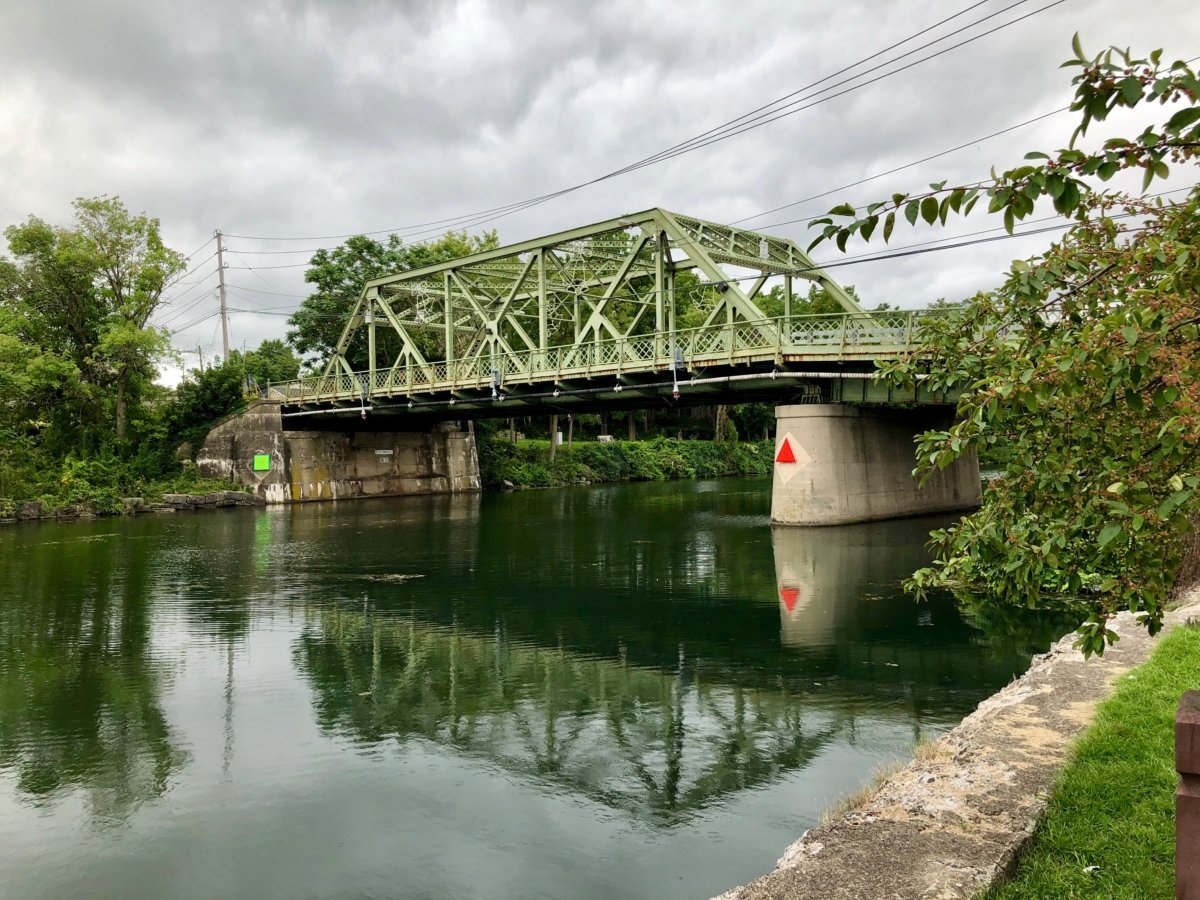 Seneca Falls locals call the Bridge Street Bridge the "Bailey Bridge." They also believe the fictional town of "Bedford Falls" in Frank Capra's 1946 motion picture "It's a Wonderful Life" was based on their town and a dramatic event that happened on the bridge.
It has been documented that Capra visited Seneca Falls while working on the script for his movie.
The scene where suicidal George Bailey leaps from the bridge to save his guardian angel Clarence may have been inspired by the story of Antonio Varacalli. The 20-year old immigrant, who could not swim, jumped from the bridge to save Ruth Dunham from a suicide attempt in 1917.
Dunham was saved, but Varacalli did not survive. His heroism is honored with a plaque on the bridge and a classic movie that reminds viewers each holiday season that every life has value and each person deserves respect, two core beliefs in the struggle for equality.
It's a Wonderful Life Museum
---
The "It's a Wonderful Life" Museum, located in the 1913 Seneca Theater, opened to the public in 2010.
The facility houses a collection of rare movie memorabilia and hundreds of items belonging to former child stars Karolyn Grimes (Zuzu Bailey), Carol Coombs (Janie Bailey), and Jimmy Hawkins (Tommy Bailey).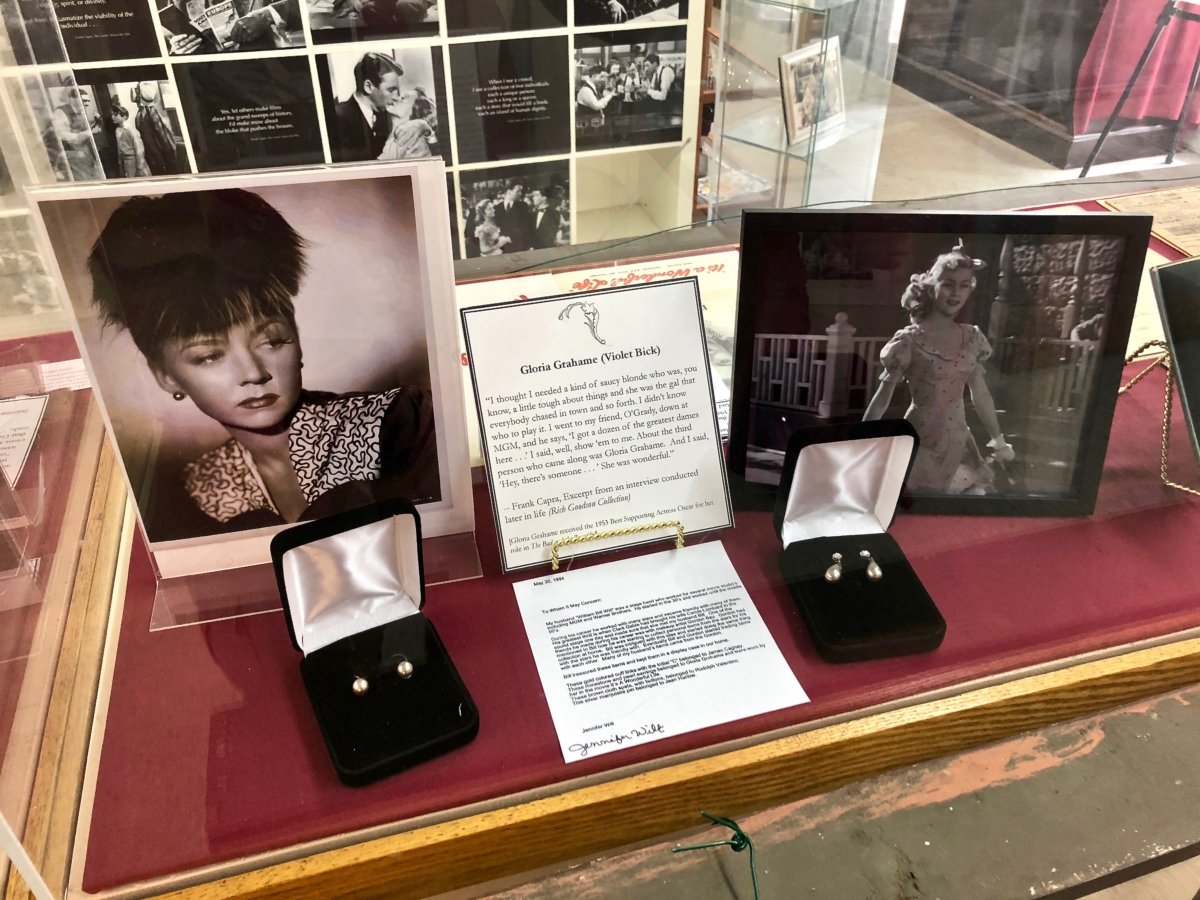 One plexiglass case displays the pearl drop earrings actress Gloria Grahame (Violet Bick) wore in the movie, a rare treasure and the museum's only artifact from the motion picture.
Each December, Seneca Falls hosts the "It's a Wonderful Life" Festival, a three-day event that features appearances by cast members and other special guests, plus a packed schedule of activities and events.
The museum is open Tuesday through Saturday from 11:00 AM to 4:00 PM. Admission is free, but donations are accepted.
Seneca Falls Historical Society
---
Visitors can dive into the past at the Seneca Falls Historical Society, located at 55 Cayuga Street, just two blocks north of Fall Street in an 1855 Queen Anne mansion.
The first floor of the Becker Mansion is furnished with family heirlooms and other antique treasures. Of note is a former White House tea service purchased by President James Monroe. President Lincoln gave the china to Secretary of State Seward, who regifted it to Seneca Falls abolitionist Judge Gary V. Sackett.
The society archives contain extensive holdings related to the Women's Rights Movement. Storyteller Ken Burns conducted research there for his documentary "Not for Ourselves Alone," that tells the story of Elizabeth Cady Stanton and Susan B. Anthony.
Another society treasure is a British redcoat that belonged to Captain John Haigh of the 33rd Yorkshire Regiment. Haigh served under Cornwallis at Yorktown, and years later, after emigrating to the United States, his daughter Harriet married Judge Sackett.
As an industrial center, Seneca Falls was home to Rumsey pump manufacturers and the aforementioned Seneca Knitting Mills. Vintage industry products are on display at the society.
The historical society is open weekdays year round and summer weekends, as well. An admission fee includes a guided tour of the house and grounds. Visitors interested in paranormal activity can take a guided ghost tour to meet three spirits that inhabit the museum: the first owner of the home who does not embrace change, a former nanny who walks the third floor, and a crying Irish girl on the back stairway.
Montezuma National Wildlife Refuge
---
Although not a civil rights destination, itinerary planners may want to include a visit to the nearby Montezuma National Wildlife Refuge.
Ontario County Courthouse
---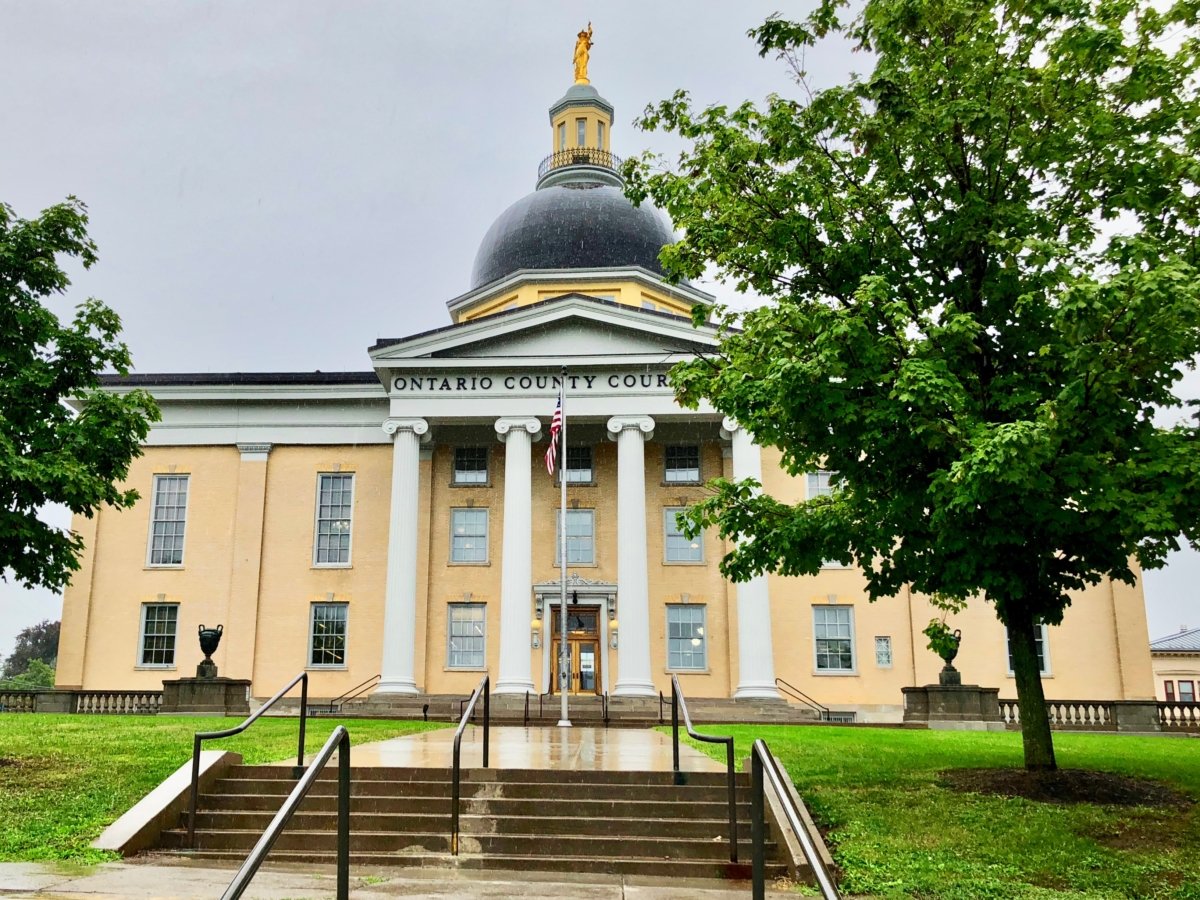 Our drive through the Finger Lakes region took us past the Ontario County Courthouse in Canandaigua. It was the site of the 1873 federal trial United States v. Susan B. Anthony after she was arrested in Rochester for voting illegally in the 1872 general election.
---
Rochester
---
Rochester was the final destination on our civil rights road trip, and it offered up a few historical treasures of its own.
Susan B. Anthony Museum & House
---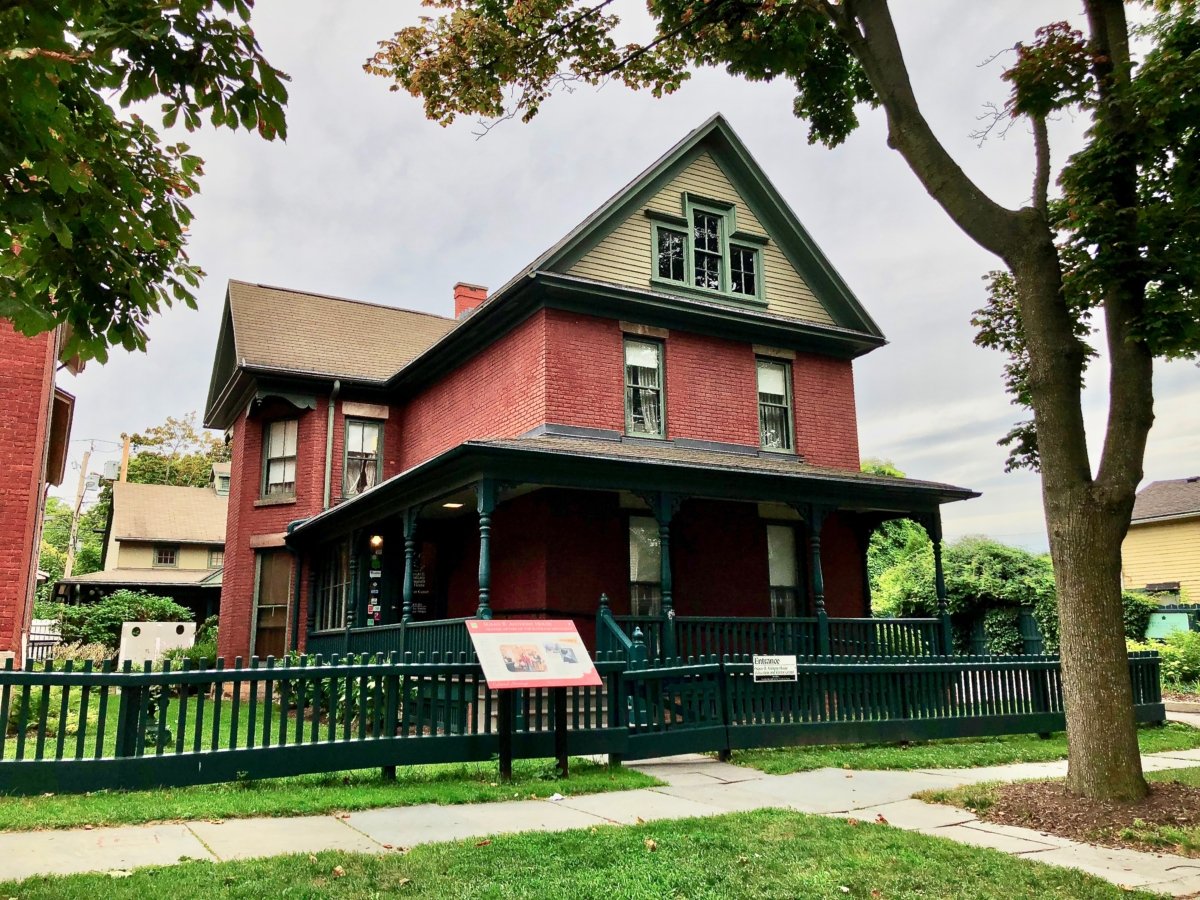 Women's history comes alive at the Susan B. Anthony Museum & House. The former home of the famous suffragist is the site of her 1872 arrest for voting and also where she died in 1906. The house museum is open for fee-based guided tours Tuesdays through Sundays.
Susan B. Anthony Square Park
---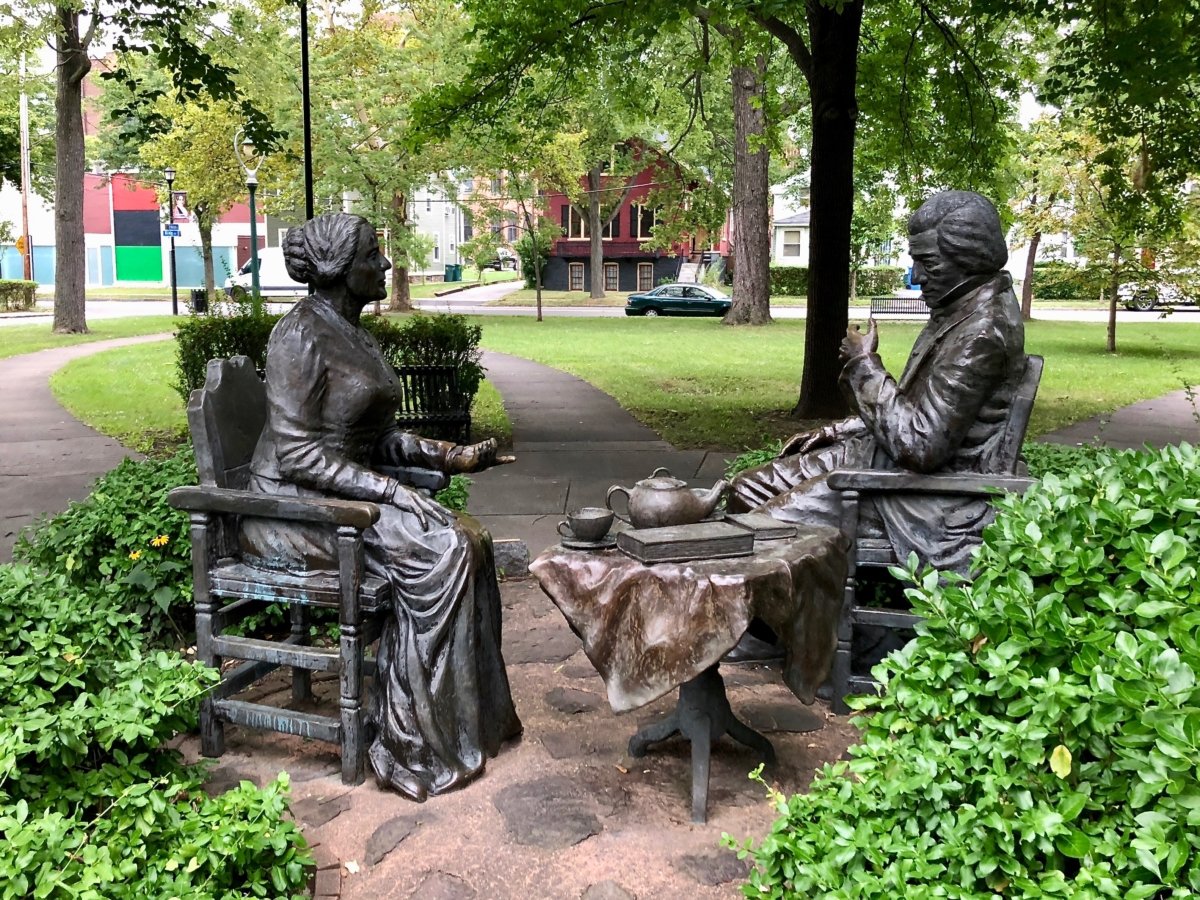 The centerpiece of Rochester's Susan B. Anthony Square Park is a statue of Susan B. Anthony and Frederick Douglass entitled "Let's Have Tea." The installation by sculptor Pepsy Kettavong portrays the renowned suffragist and abolitionist who supported each other in their common goals of equality and social justice under the law. Douglass founded his anti-slavery newspaper The North Star at the Talman Building in downtown Rochester in 1847.
Mount Hope Cemetery
---
The two lifelong friends are both buried at Rochester's Mount Hope Cemetery. Through the years, Susan B. Anthony's grave has become a pilgrimage site for women voters. They cover the headstone with "I Voted" stickers to honor the woman who fought so long and hard for their right.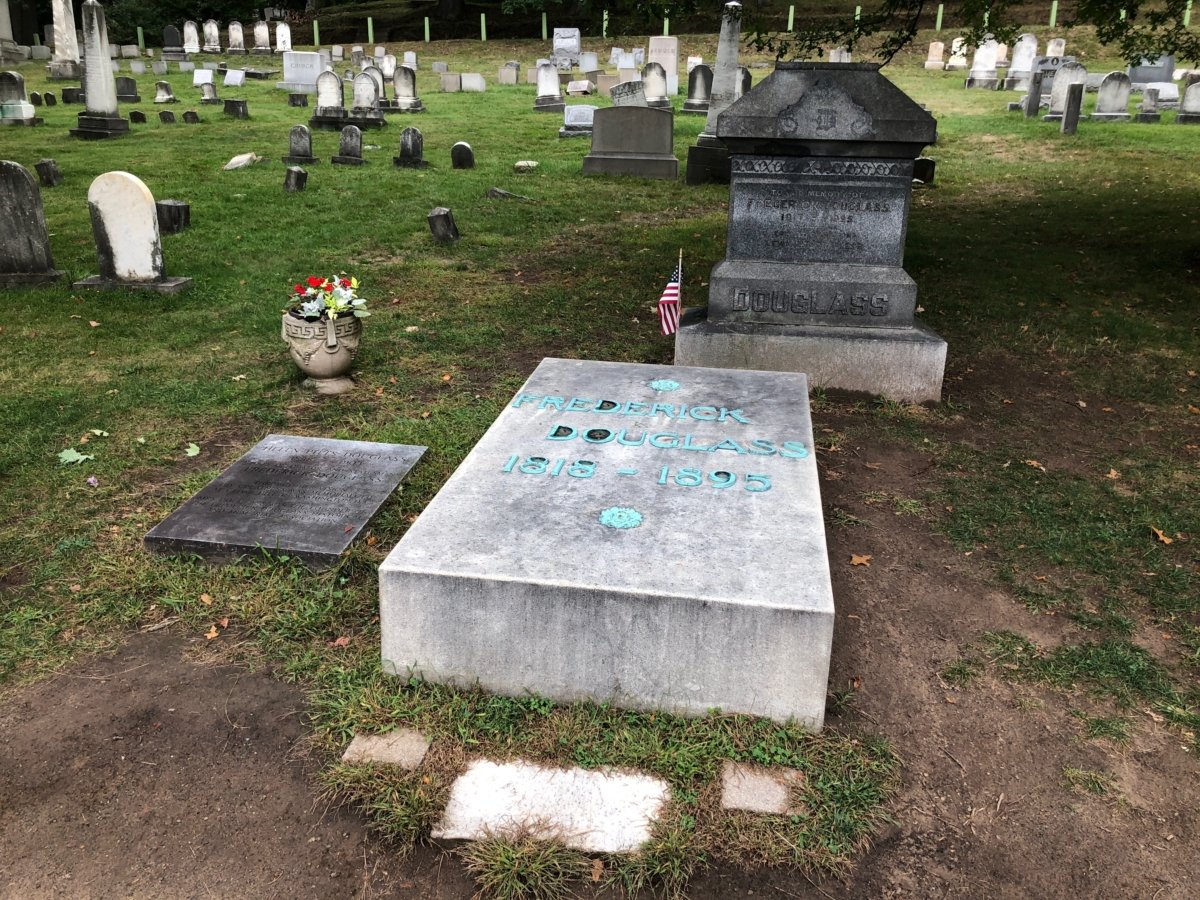 The final resting place of Frederick Douglass is marked with a central memorial stone and also a memorial tablet.
Helen Pitts Douglass, the second wife of Frederick is buried at his side. Helen came from a family of abolitionists, and she was also a a women's rights activist. The inscription on her grave marker reads, "Through her vision his greatness was memorialized at Cedar Hill in Washington, DC."
You can read about my visit to their historical home in our post Civil Rights & African American Heritage Trails in Washington, DC.
Visitors can download a map and legend of Mount Hope Cemetery to easily locate the graves of Anthony, Douglass, and many more historical figures of note.
For your convenience, the state tourism board has identified 42 New York civil rights historical sites on their Path through History website. I hope to visit them all on future civil rights road trips.
---
Design Your Own Upstate New York Road Trip
---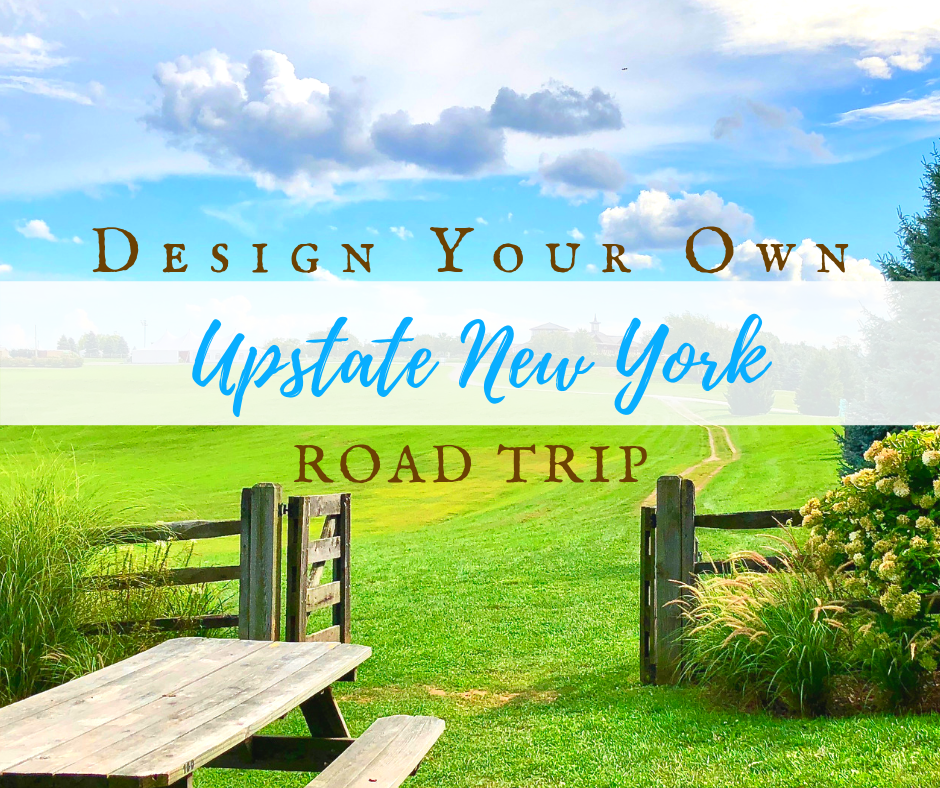 Design an upstate New York road trip of your own with Backroad Planet's suggested destinations and activities, plus our exclusive itinerary planning resources.
---
Lodging and Dining
---
We enjoyed lodging and dining at the following locations during our civil rights road trip through upstate New York.
Springside Inn
---
Auburn's Springside Inn was a one-night home away from home, and we totally fell in love with the c. 1851 property on Lake Owasco.
The inn features seven unique rooms and suites with comfy furnishings, whirlpool tubs, as well as A/C, HDTV, and WiFi. Like most historical properties, there have been reports of paranormal activity, including doors slamming shut on their own, but we did not encounter any spirits during our stay.
The onsite Oak & Vine Restaurant serves up huge portions of dinner classics. I highly recommend the cheese soufflé, filet mignon, and strawberry cheesecake.
Innkeepers Sean and Beth Lattimore and their congenial staff are nothing less than hospitality rock stars. They made us feel like valued guests in their home, and our time there was unforgettable.
Click here to book your stay at Springside Inn on TripAdvisor!
Hyatt Regency Rochester
---
Hyatt Regency Rochester
---
The Hyatt Regency Rochester is a newly-renovated upscale property situated along the Genesee River. If you seek a luxury hotel with great city views, look no further.
Click here to book your stay at the Hyatt Regency Rochester on TripAdvisor!
Click here for more New York State lodging options on TripAdvisor!
Prison City Pub & Brewery
---
The Prison City Pub & Brewery in Auburn features a fine menu of comfort dishes and beers on tap. For lunch, we enjoyed a shared poutine appetizer and salads.
New Hope Mills Store & Cafe
---
New Hope Mills Store & Cafe is a great spot to enjoy breakfast or lunch while in Auburn. The factory store and pancake spot are the newest incarnation of the original water-powered flour mill that began production in 1823.
The historic mills are no longer in operation, but they are listed on the National Register of Historical Places with the potential of becoming an operational museum.
Production of fresh baking mixes continues onsite, and the new location is open to the public Monday through Saturday from 7:00 AM to 4:00 PM.
XIX Cafe
---
Café XIX in Seneca Falls takes its theme from the women's rights movement and the 19th Amendment to the U.S. Constitution that gave women the right to vote. Pop art portraits of women who led the struggle line the interior walls.
Breakfast and lunch menus feature coffees, pastries, soups, salads, and sandwiches with gluten-free, vegetarian, and vegan options. My chicken fajita salad was excellent!
Bitter Honey
---
We enjoyed dinner at Bitter Honey, a nouveau Mexican restaurant in Rochester.
The restaurant features mezcal-based cocktails and classic Mexican dishes with an artistic flair.
---
Map It!
---
---
We Would Love to Hear From You
---
We enjoy dialogue with our readers, especially when they share off-the-beaten-path destinations and useful travel tips. Have you visited any New York civil rights historical sites? If so, we would love to hear about your experience. We invite you to leave your comments and questions below, and we always respond!
---
Pin this Post!
---