(a

4

minute read)
---
There are more reasons to visit Plitvice Lakes National Park in Croatia than just the stunning beauty of these UNESCO World Heritage lakes & waterfalls!
---
Guest Post by Evan Kristine Palogan
---
Reasons to Visit Plitvice National Park
---
There are many reasons to visit Plitvice Lakes National Park, and trust me; I could list more than five. However, let's focus on five important reasons why you must add this magnificent landmark on your next visit to Croatia. It is considered one of the most beautiful national parks in Europe!
Plitvice National Park is situated in central Croatia in the mountainous region of the country bordering Bosnia and Herzegovina———another beautiful place to visit if you're interested!
With no further ado, here are five reasons to visit Plitvice National Park at least once in your life!
It is a UNESCO World Heritage Site.
---
Plitvice Lakes National Park was inscribed as a UNESCO World Heritage Site in 1979 for its "outstanding natural beauty." This notoriety is making it increasingly more popular, attracting more than a million visitors last year.
So, why is it a protected landmark? In addition to its scenic beauty, it is home to many rare and endemic species of plants and animals that existed in the area before the coming of man. In order to preserve this sensitive ecosystem, swimming in the park's lakes has been strictly forbidden since 2006. Because of these restrictions and professional care, we and future generations will be able to enjoy this beauty for years to come!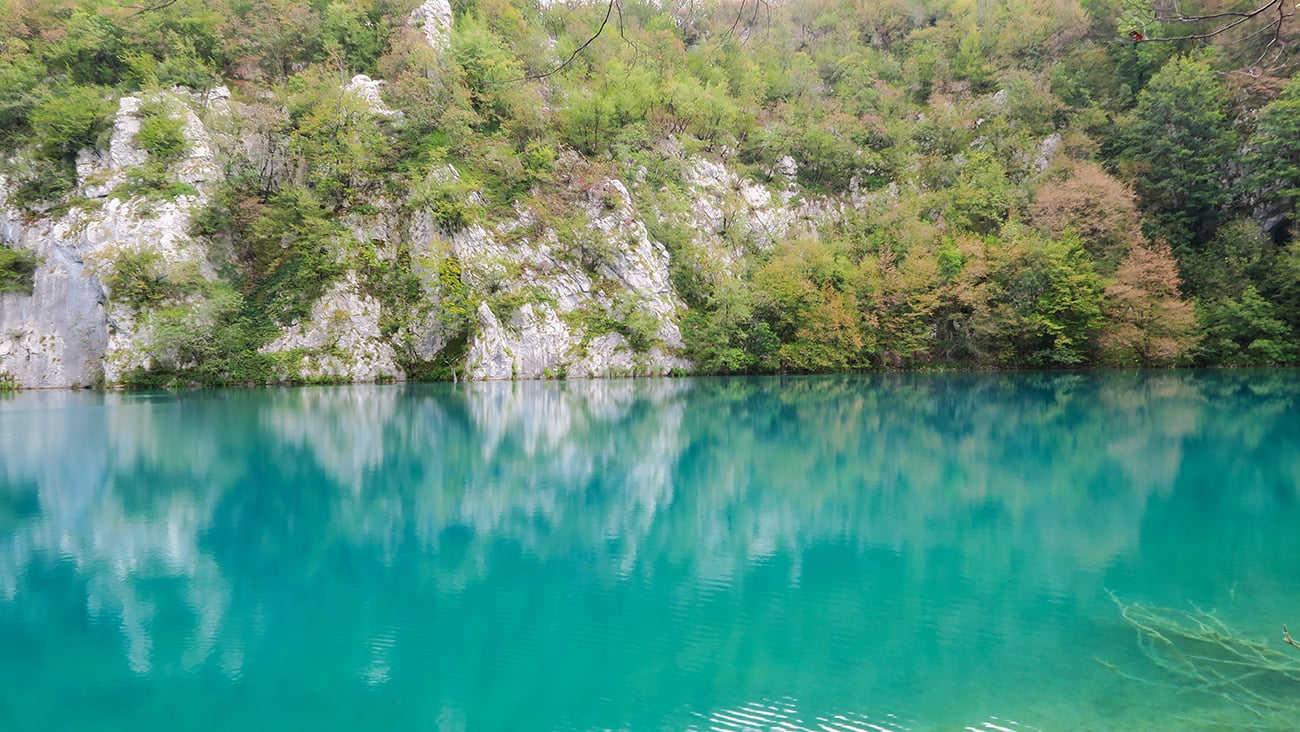 It has turquoise lakes and breathtaking waterfalls.
---
Plitvice Lakes National Park is world renown for its 16 lakes with varying shades of turquoise, green, and gray, several large waterfalls, and hundreds of mossy ever-changing cascades. I have met so many people who have heard about Plitvice Lakes National Park, and when asked, they always mention that they want to see Plitvice's waterfalls. Well, they will not be disappointed. It is almost like visiting a scene from a fairy tale!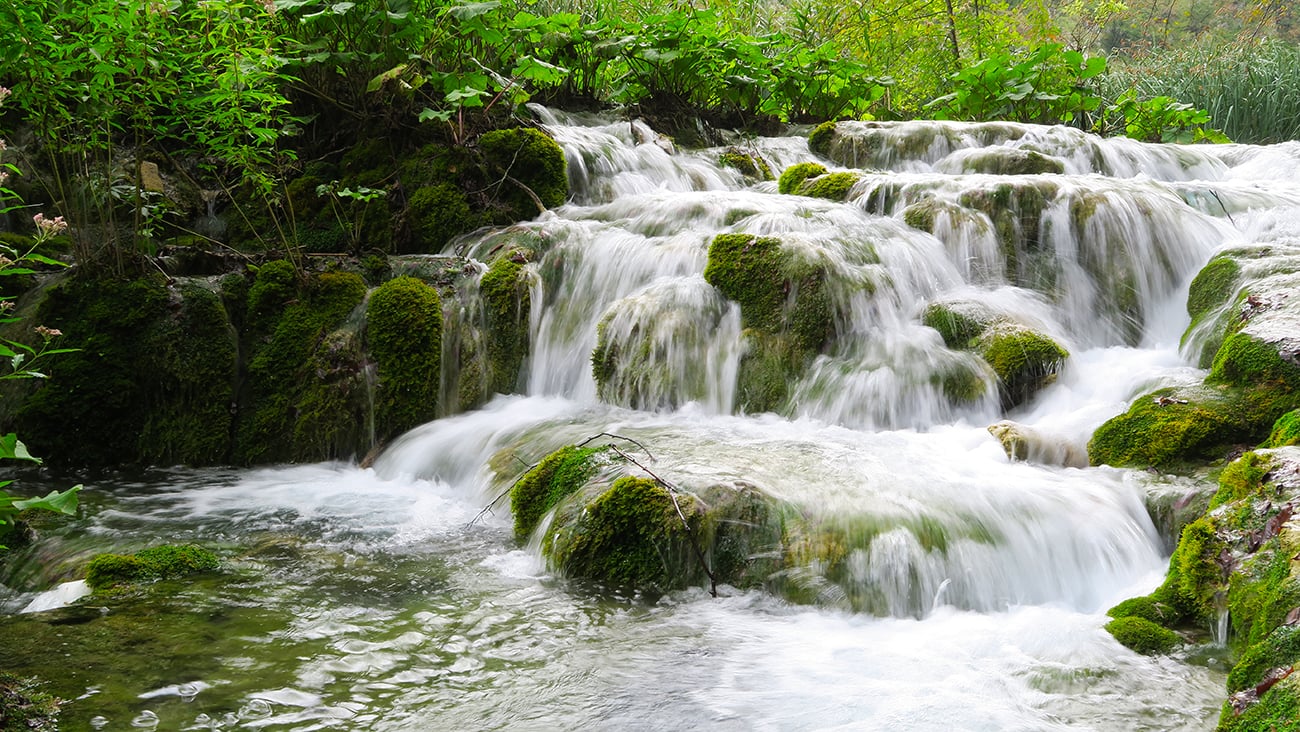 The hike is easy and fun to do!
---
If you are an outdoor junkie, then this hike would be a piece of cake for you. However, if you're a city person like me with minimal everyday physical activities, then perhaps you may be asking yourself, "Can I do it?"
The answer is YES! In fact, it is an easy hike. There are several routes you can take, ranging from two to eight hours of hiking. So depending on your time and interest, there are options for you.
Don't forget to bring comfortable attire and hiking shoes and attire, plus a refillable water bottle, snacks, and positive vibes. It is going to be a fun outdoor activity, because not only will you get to burn some calories, you will also get some treats for your eyes.
For my Plitvice Lakes National Park experience, the hike was really easy, and we took a basic route which took about 4 hours total. It didn't feel like 4 hours at all!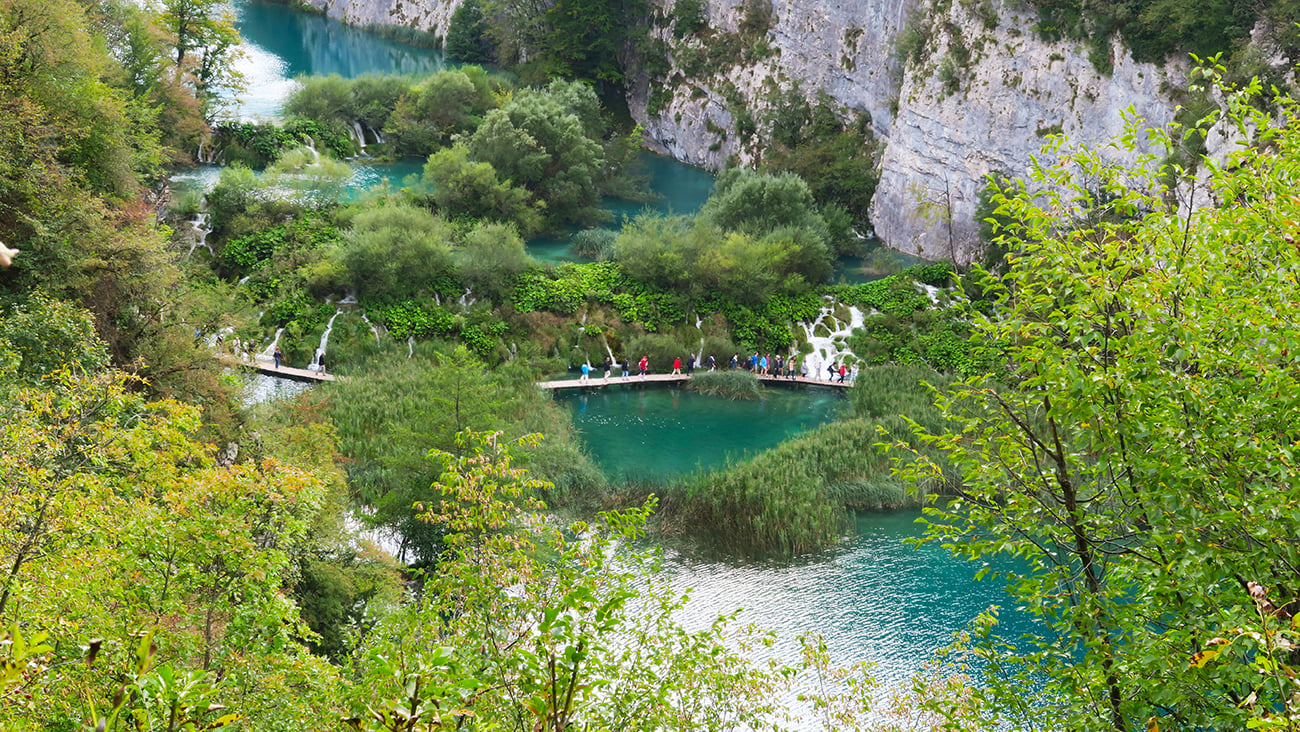 You get to witness a magical place.
---
It is not enough to say in words how beautiful Plitvice Lakes National Park is, and normally I'm pretty dandy when it comes to adjectives. It is that beautiful.
I must say that there were times while touring the park when I thought fairies would be popping out at any moment. The incredible views truly make it a magical place and indeed one of Mother Nature's greatest works!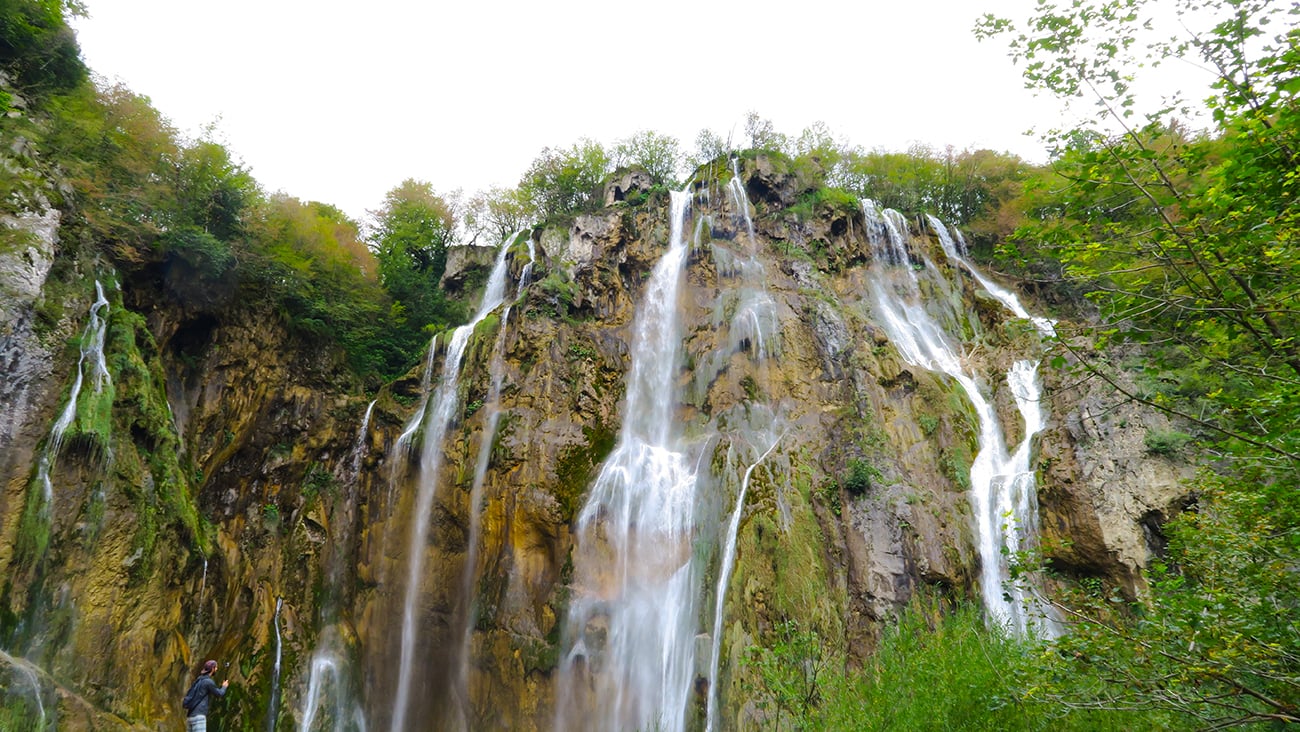 It is only 2 hours away from Zagreb or Split!
---
In general, I recommend that you visit Croatia because the whole country is a gem on its own. However, if you are wondering if it is possible to take a day trip to Plitvice Lakes from either Zagreb or Split, then yes, you absolutely can.
In fact, it takes only about two hours by car to get to the national park from either city, and you will spend about six hours in the park. Even if you get to Plitvice Lakes at around 8 A.M and finish about 2 P.M, you still have the rest of the day to explore Zagreb or Split upon driving back!
So, what are you waiting for? Put Plitvice Lakes National Park on your bucket list now!
---
Map It!
---
---
We Would Love to Hear From You
---
We enjoy dialogue with our readers, especially when they share off-the-beaten-path destinations and useful travel tips. Have you ever been to Plitvice National Park in Croatia? If so, we would love to hear about your experience. We invite you to leave your comments and questions below, and we always respond!
---
Pin this Post!
---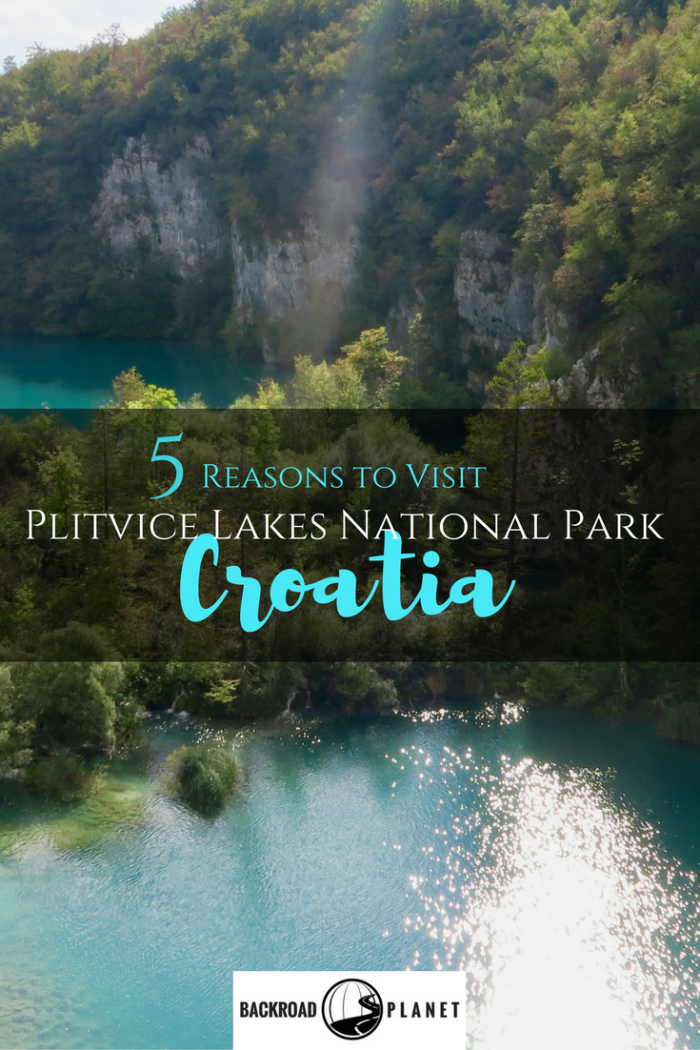 ---
Helpful Links
---
 Hiking Plitvice Lakes National Park