(a

9

minute read)
---
Tour Capilano Suspension Bridge Park, take the Skyride up Grouse Mountain, bike Stanley Park, and ferry Granville Island, to see the best of Vancouver in a day.
---
We were guests of Rocky Mountaineer and Tourism Vancouver, but all thoughts and opinions are our own.
by Howard Blount and Claudia Laroye
We embarked on a 4-day/3-night First Passage to the West journey on the Rocky Mountaineer train from Banff, Alberta, to Vancouver, British Columbia, Canada. The itinerary included two days on the train, an overnight in Kamloops, and a full day to explore the origin and destination cities.
Arriving 36 hours before our train's departure, we set off on a whirlwind Town of Banff adventure, with an itinerary that included the Banff Gondola, Bow River Falls, a historical walking tour, and other stunning scenic locations in the Canadian Rockies.
---
See Vancouver in a Day
---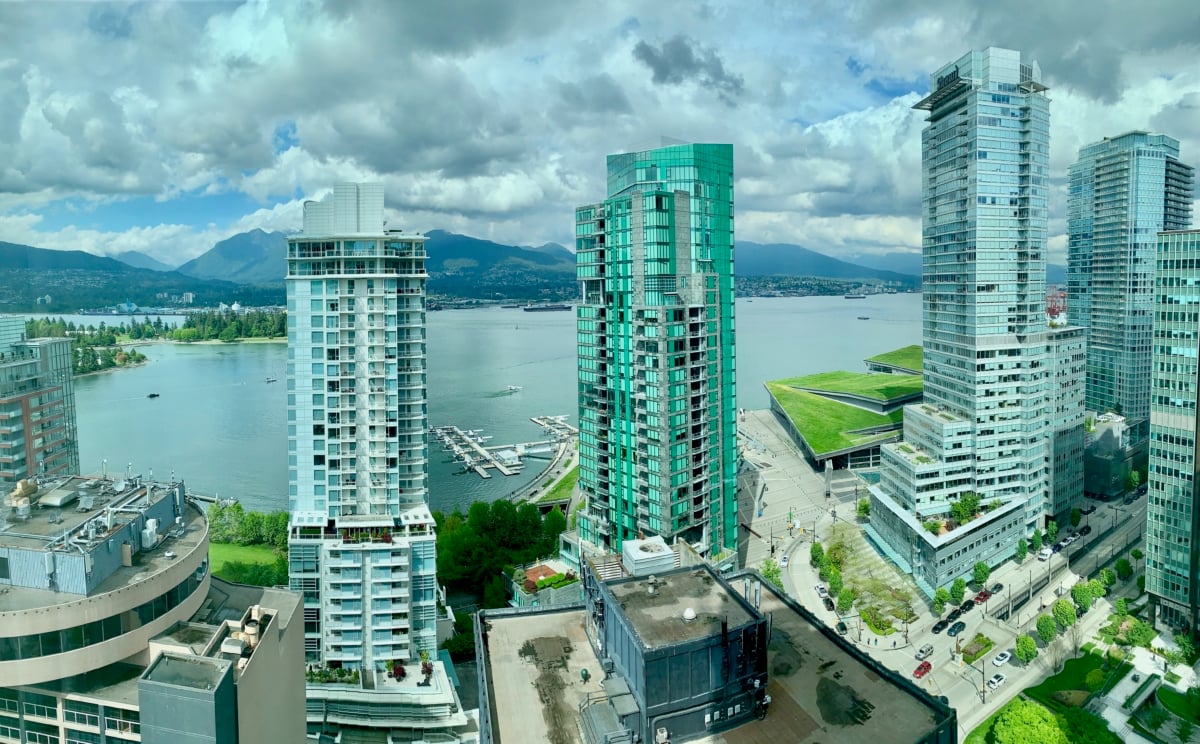 At the end of our rail journey, with only one day in Vancouver, we hoped to see and do as much of the Terminal City as the itinerary allowed. The local weather, however, had other ideas, and we were not able to experience everything as scheduled.
Fortunately, Vancouver local Claudia Laroye, who runs The Travelling Mom website, was one of Howard's travel companions aboard the Rocky Mountaineer, and she agreed to collaborate with him on this guide to see Vancouver in a day.
When you have only 24 hours to tour an urban destination for the first time, you will want to experience the city's most popular attractions. In this guide, we recommend four key Vancouver attractions to add to your itinerary, with a few suggested dining and lodging locations thrown in.
No Vancouver itinerary would be complete without the opportunity to tour the city's top attraction, so we headed there first.
---
Tour Capilano Suspension Bridge Park
---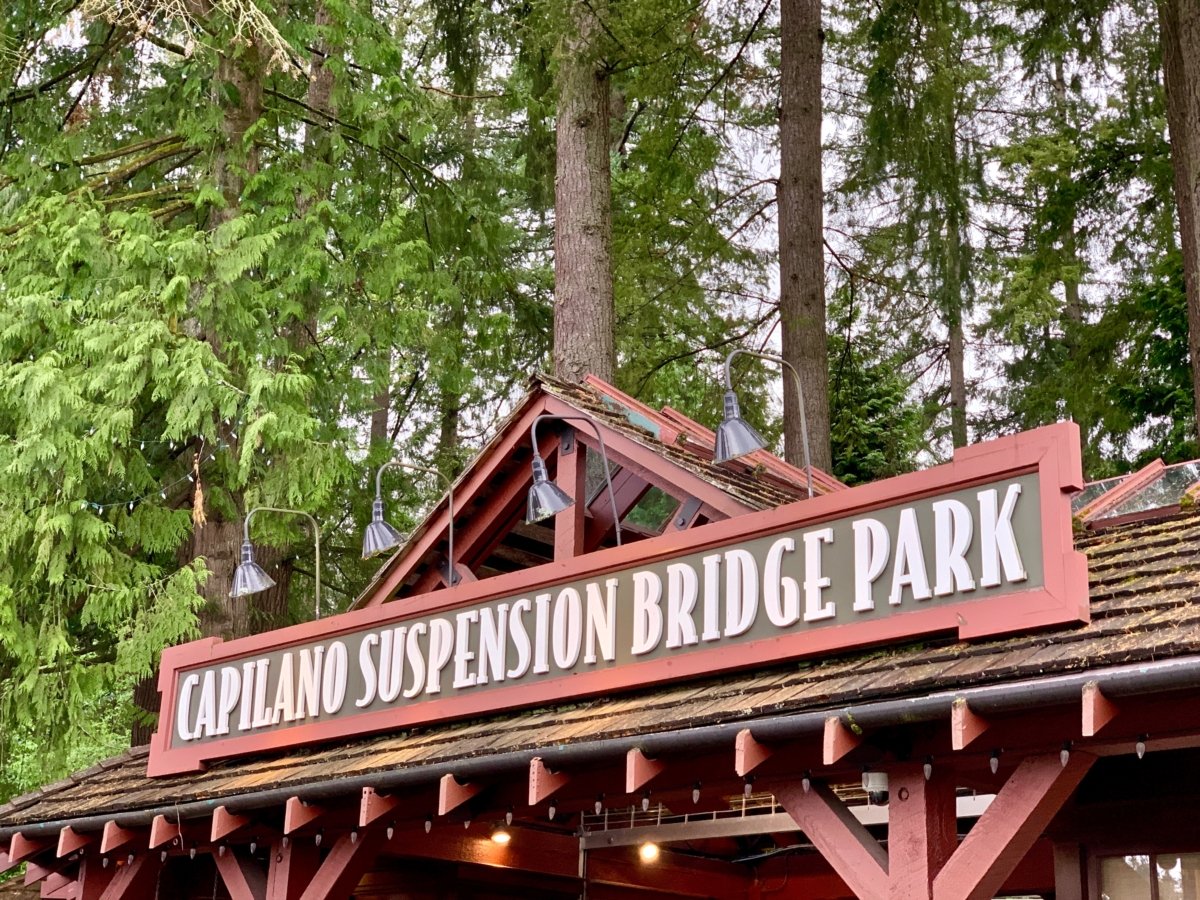 The weather cooperated long enough for us to tour Capilano Suspension Bridge Park at leisure, and we were able to fully experience this stunning scenic location.
Story Centre
---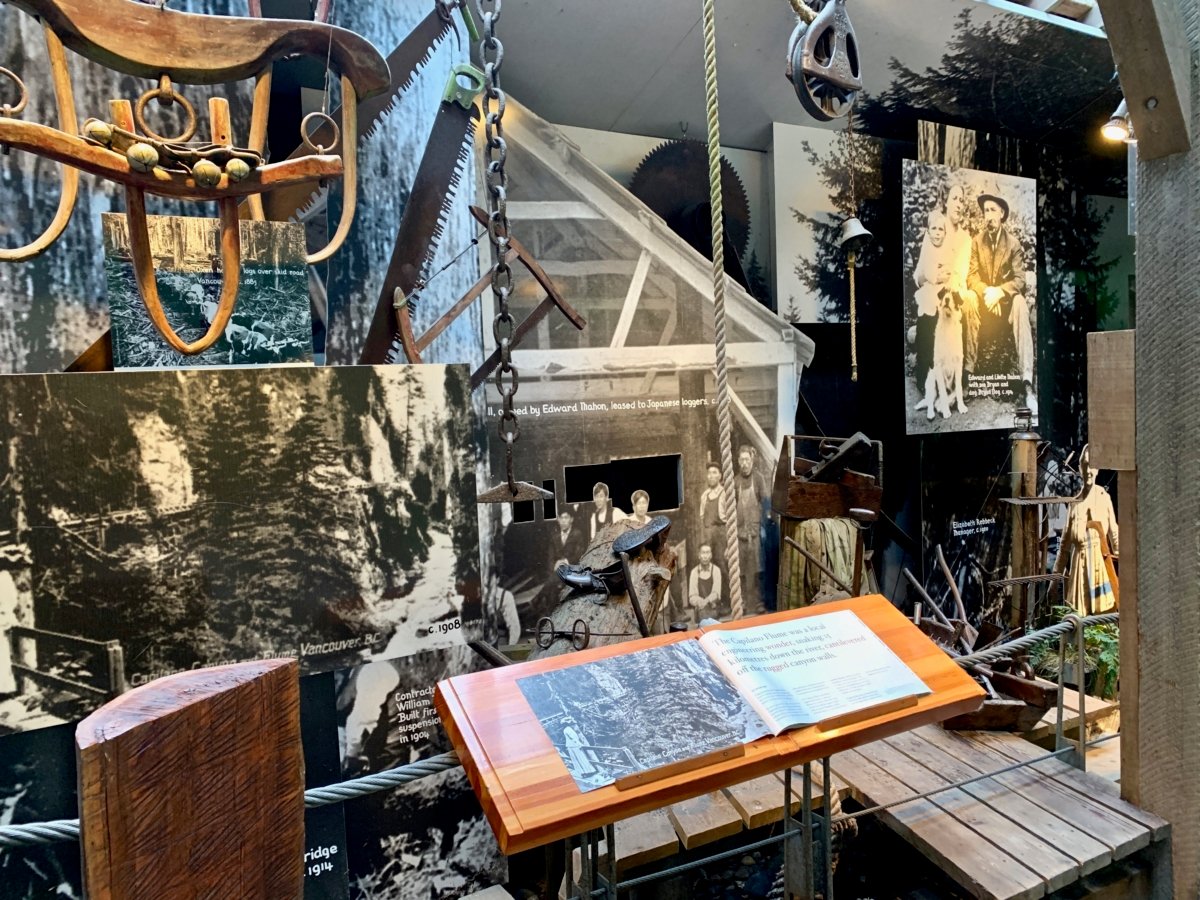 Upon entering the park guests follow the path through the Story Centre. This engaging exhibit interprets the history of the park and bridge dating to 1889.
Kia'Palano
---
British Columbia's human heritage extends far beyond the 19th century as evidenced by Kia'Palano. These authentic First Nations totems became an integral part of the park in the 1930s.
Landscapes
---
Native plantings and ornamental landscapes throughout the park drip with dew, typical for coastal temperate rainforests. We could not stop taking pictures of Japanese maples, . . .
. . . conifers, . . .
. . . and rhododendrons in bloom.
Cliffwalk
---
The Cliffwalk, a suspended walkway along the sheer granite cliffs of the river gorge, was added to the park in 2011.
This feat of engineering offers stellar views of the forest and Capilano River below.
Capilano Suspension Bridge
---
The star attraction of the park is the Capilano Suspension Bridge itself.
A walk across the wobbly, bouncing bridge is terrifying for some visitors, and great fun for others.
Views from the bridge immerse guests in 360° of beauty.
A bridge crossing opens up a whole new world of experiences. Guests can learn more about the ecosystem at the Rainforest Exhibit, go for a hike along the Nature's Edge Boardwalk, and learn about birds of prey at Raptor's Ridge.
Treetops
---
Believe it or not, even more suspension bridges await. The Treehouse is the access point for an elevated tour along seven suspension bridges through a Douglas Fir forest.
Photo ops abound when you tour Capilano Suspension Bridge Park, so be sure to bring your camera along!
Park Shopping and Dining Outlets
---
Before exiting the park, stop by the Trading Post Gift Shop for homemade fudge, First Nations art, clothing, and souvenirs. You can grab a snack or lunch at Dr. Wood's Cabin, the Capilano Coffee Company, Cliff House Restaurant, or Loggers' Grill.
Then, get back on the road to experience the best of Vancouver in a day.
---
Grouse Mountain
---
Vancouver is blessed with a stunning natural backdrop of the North Shore Mountains. The striking peak with the visible (and tempting) ski run facing the city is Grouse Mountain. Grouse is accessible via its Skyride aerial tram, which whisks guests up 2,800 ft. in twelve minutes.
Grouse Mountain is great fun in any season. During the busy summer months, guests can enjoy mountain walks, lumberjack shows, and visiting grizzly bears Grinder and Coola in their enclosure.
For more active Vancouver adventures, Grouse offers ziplining, a mountain ropes course, kids tree canopy adventure, paragliding, and scenic mountain biking.
If you really want a workout, join the locals who prefer walking up the mountain on the Grouse Grind, the much-touted "Nature's Stairmaster." Don't worry, you don't have to walk down, it's actually prohibited. You can ease your way back home and enjoy city views while downloading on the gondola.
Photo Credit: Tourism Vancouver
In winter, Grouse is a popular ski and snowboard hill, but there's also snowshoeing, sliding, and skating on its outdoor rink. During the holiday season, Grouse Mountain's Peak of Christmas event is popular with families and kids, with visits from Santa Claus and a few of his reindeer.
---
Stanley Park
---
You cannot visit Vancouver and not spend time in one of the most spectacular natural urban spaces in the world. Stanley Park is the city's green heart, a 1,000-acre playground that is beloved by residents and visitors alike.
Accessible by car, transit, biking, and walking, Stanley Park sits on the western edge of the downtown Peninsula, nestled against the vibrant West End, English Bay, and Coal Harbour neighborhoods.
Photo Credit: Tourism Vancouver
A great exploration option is to take a Vancouver Delights Tour of the park with Landsea Tours. Guides are very knowledgeable about the history and spaces in the park, and the tour stops at the First Nations Totem Poles and Prospect Point, with views of the coastal North Shore mountains and the Lions Gate Bridge.
---
Granville Island
---
A former industrial site that was transformed into a vibrant public market, entertainment and arts and culture hub, Granville Island is one of the city's most popular destinations.
Our advice? Go on a walkabout. Granville Island is quite pedestrian-friendly. Wander the stalls of the Public Market for a picnic of fresh local charcuterie, bread, fruit and sweets, and enjoy lunch on the dock overlooking the towers of downtown. Or pop into Popina for grass-fed beef burgers or a lobster roll. Step into galleries of First Nations and coastal art, and watch local artisans create ceramics, metalwork, and jewelry.
There is even boutique accommodation available, aptly named the Granville Island Hotel. Its Dockside restaurant has one of the best patios in the city.
Granville Island is accessible by car, walking, bike, transit, and the popular False Creek Ferry system, a small jitney that transports people around False Creek.
---
Lodging & Dining
---
A few additional Vancouver lodging and dining options . . . .
Vancouver Marriott Pinnacle Downtown
---
Conveniently located in the heart of city center, the Vancouver Marriott Pinnacle Downtown offers comfy rooms and suites with views of the harbour, waterfront, or cityscape.
Click here to book your stay at the Vancouver Marriott Pinnacle Downtown on TripAdvisor!
Click here for more Vancouver lodging options on TripAdvisor!
Rogue Kitchen and WetBar
---
At three locations, Vancouver's Rogue Kitchen and Wet Bar serves up pub grub, reimagined dishes, craft cocktails, and an ever-evolving selection of beer on tap.
Tap & Barrel
---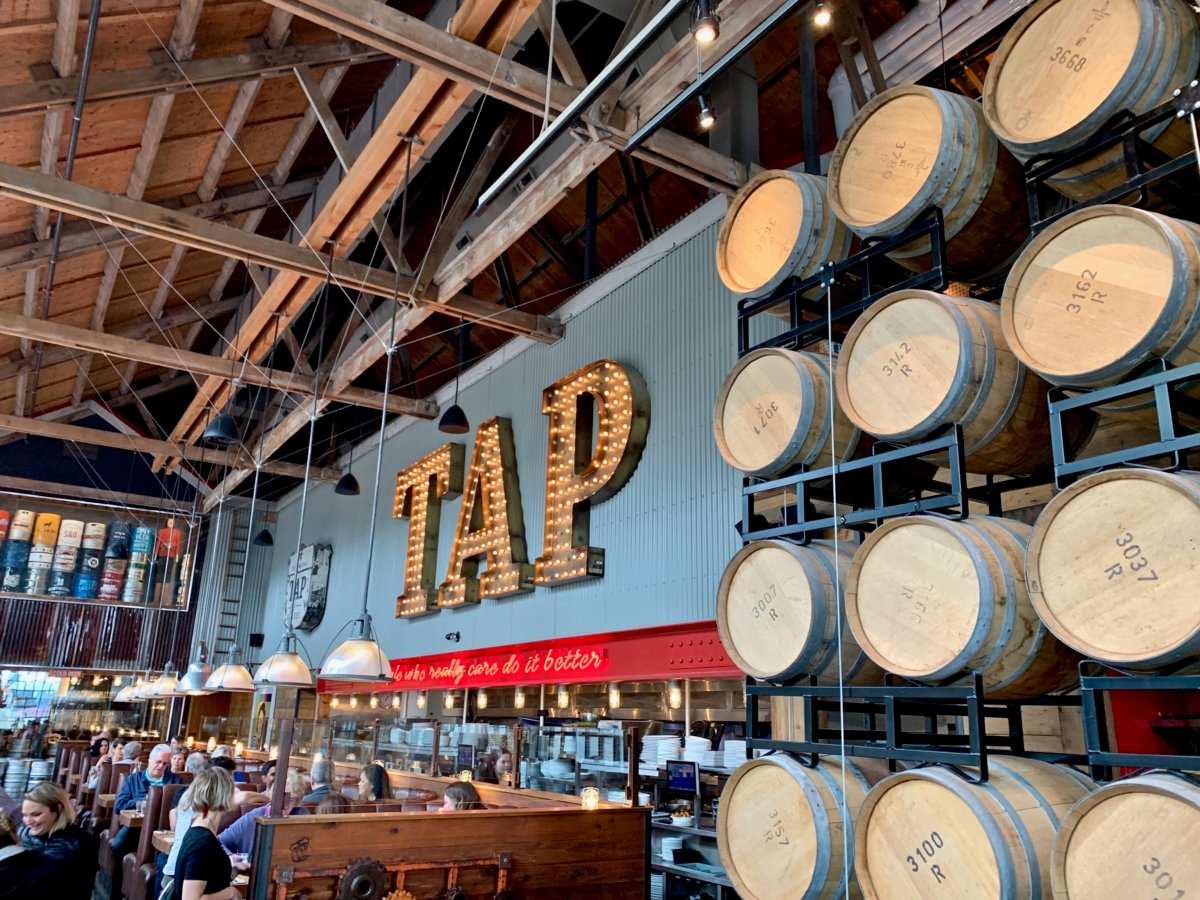 Tap & Barrel, another Vancouver food and beverage emporium, boasts three waterfront locations.
Food and beverage menus feature the best of British Columbia, with locally-sourced and seasonally-inspired creations.
Brix & Mortar
---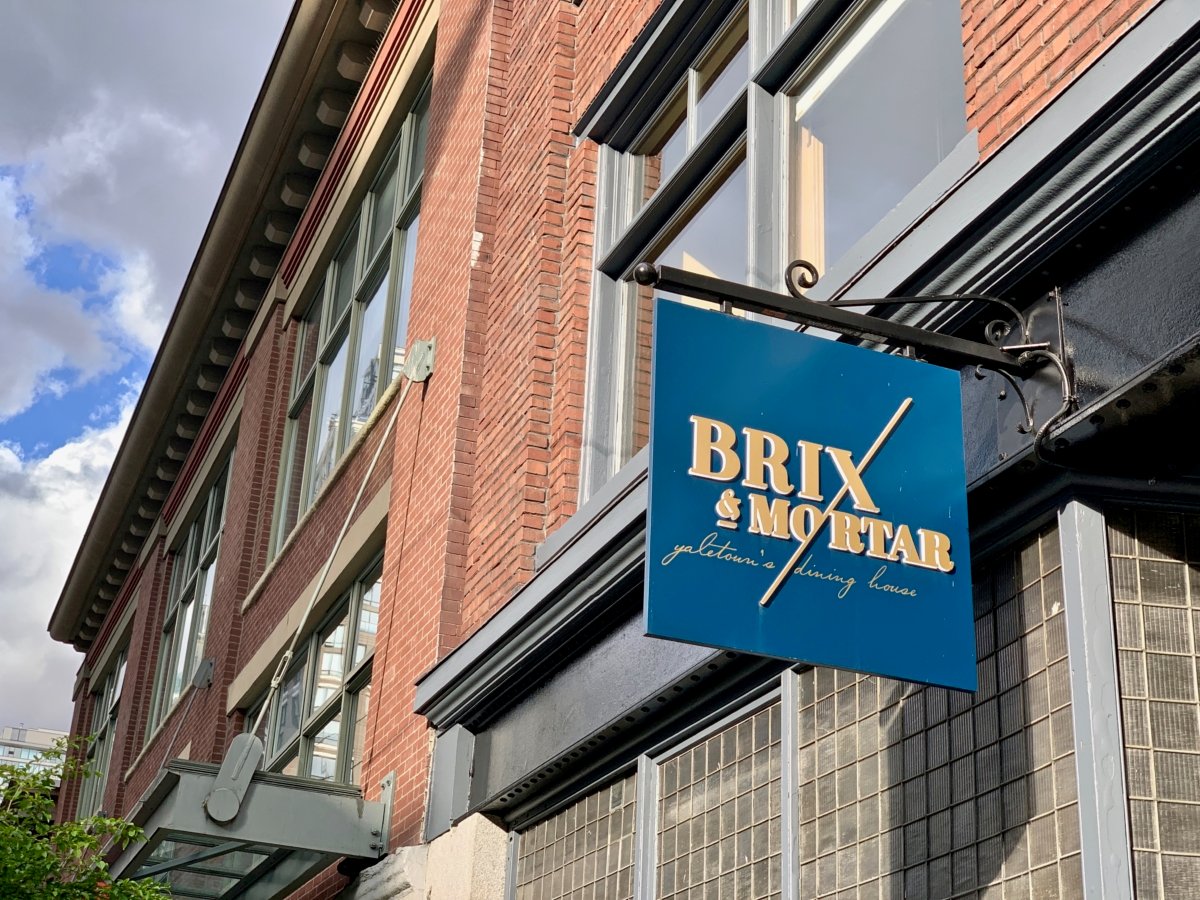 If it is fine dining you seek, consider Brix & Mortar in Vancouver's Yaletown neighborhood.
Enjoy modern Canadian cuisine in the glass-covered courtyard, outdoor patio, or elegant bar.
---
Map It!
---
Whether on an extended layover, weekend getaway, or at a rail journey's end, we encourage you to tour Capilano Suspension Bridge Park and experience the best of Vancouver in a day.
---
All Aboard the Rocky Mountaineer!
---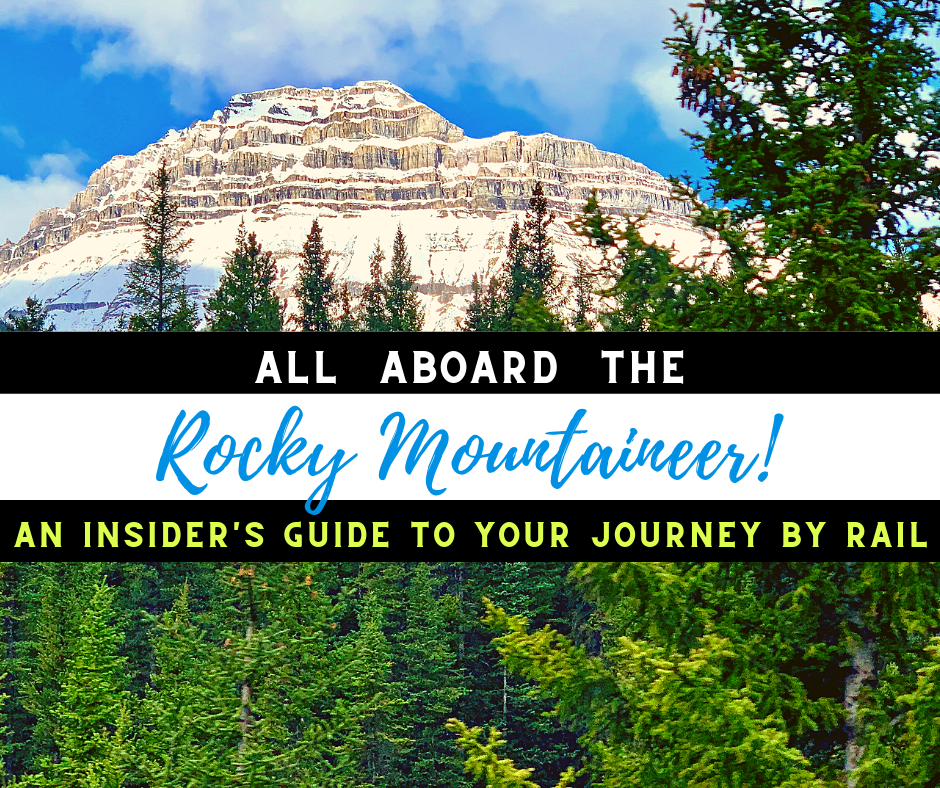 Vancouver is both an origin and destination for the Rocky Mountaineer train. Backroad Planet's exclusive guide to the Rocky Mountaineer features a wealth of insider tips for planning, booking, and embarking on the rail journey of your dreams through the Canadian Rockies of Alberta and British Columbia.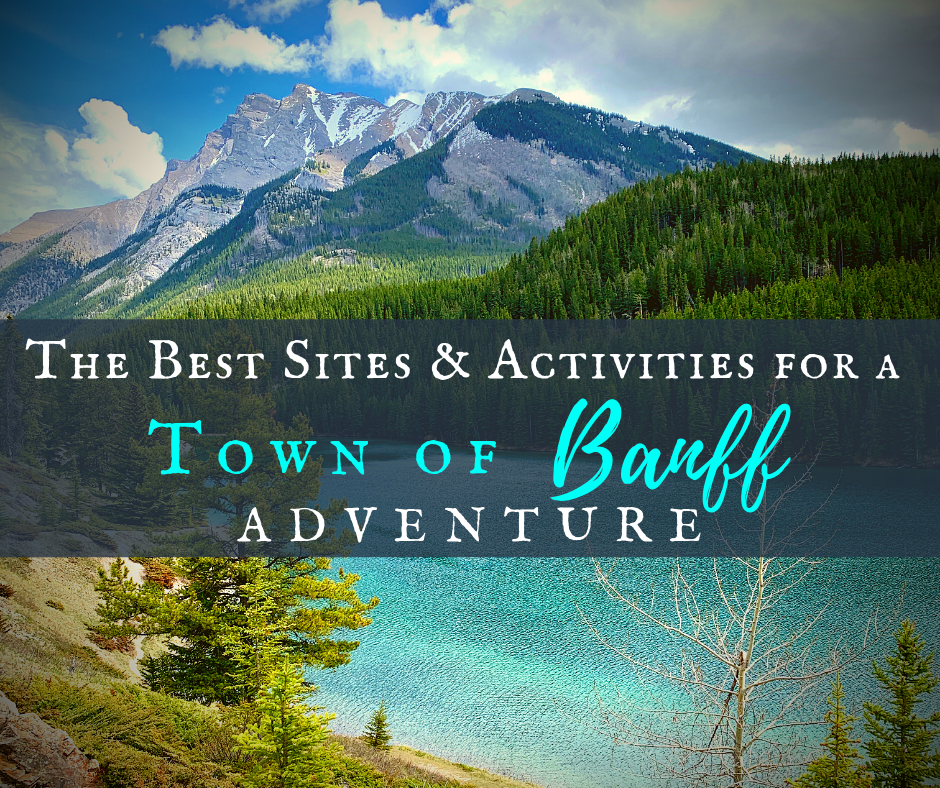 Banff, Alberta, is also an origin and destination for the Rocky Mountaineer train. Our guide to the Town of Banff will help you plan a local adventure that includes some of the best scenic locations, historical sites, outdoor activities, and dining outlets in the Canadian Rockies.
---
We Would Love to Hear From You
---
We enjoy dialogue with our readers, especially when they share off-the-beaten-path destinations and useful travel tips. Have you had the opportunity to tour Capilano Suspension Bridge Park or see Vancouver in a day? If so, we would love to hear about your experience. We invite you to leave your comments and questions below, and we always respond!
---
Pin this Post!
---