(a

18

minute read)
---
Visit 7 world-class Kansas City museums: the Arabia Steamboat, World War I, American Jazz, Negro Leagues Baseball, Toys & Miniatures, Hallmark Cards, and the Wornall House. Plus lodging, dining, spirits, and shopping!
---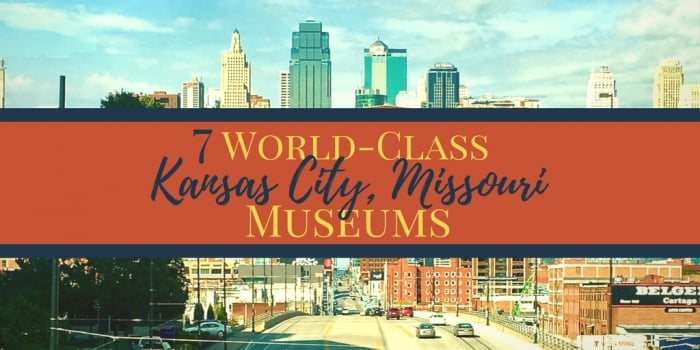 I was a guest of VisitKC, but all thoughts and opinions are my own.
---
7 World-Class Kansas City Museums
---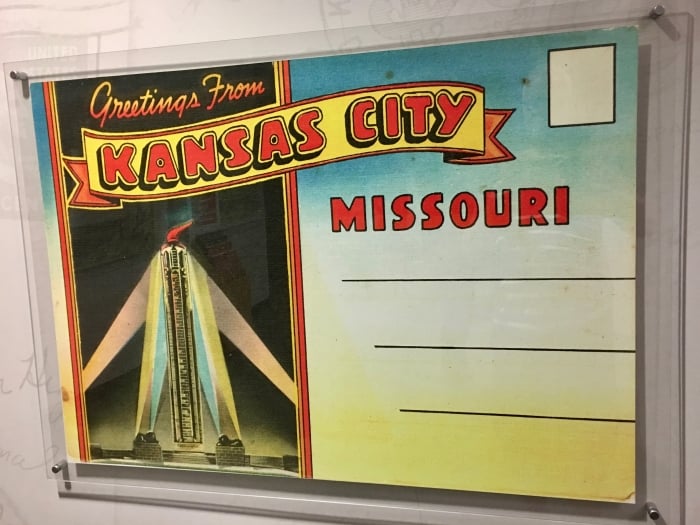 The Kansas City metropolitan area covers fifteen counties in the Kansas-Missouri bi-state area. Kansas City, Missouri, is the largest city, with more than three times the population of its Kansas counterpart. But, who's counting? Locals easily differentiate between the two with the acronyms KCK and KCMO.
If someone had asked me what Kansas City was famous for prior to my visit, I would have said, "Barbecue!"
And it is. But that's not all! Kansas City has a rich and storied past.
The historical Oregon, Santa Fe, and California Trails originated in nearby Independence, Missouri, now part of the metro area.
A decisive Civil War battle was waged in the Westport area.
During the early 20th century, Kansas City was called the "Paris of the Plains." The 12th Street District became famous for its gambling parlors, jazz clubs, brothels, as well as its bootleggers and speakeasies that ignored Prohibition laws.
Kansas City is known for its 200 fountains, second in number only to Rome, and the largest greeting card maker in the world was founded there in 1910.
Today, visitors to the KC metro area can learn about its diverse history through many world-class Kansas City museums, including my seven favorites!
---
Arabia Steamboat Museum
---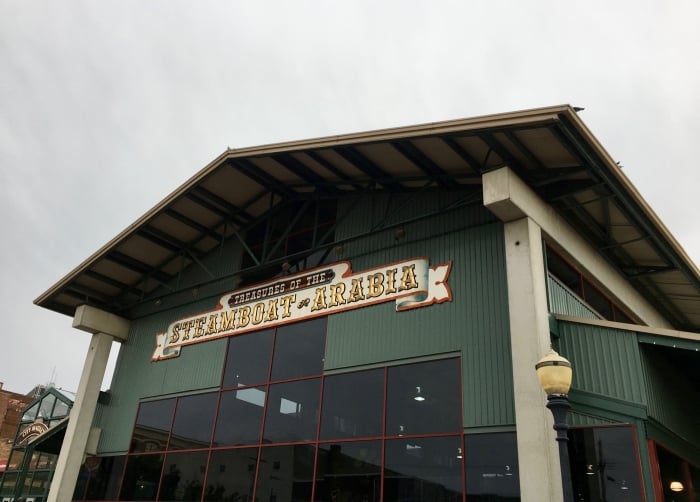 The Arabia Steamboat Museum soared straight to the top of my museum bucket list the moment I first heard about it several years ago. Unearthed history, especially when it is so well-preserved, utterly intrigues me because it offers a real-life glimpse into the past.
When I learned I would be roadtripping to Kansas City, I could hardly contain my excitement.
And the Steamboat Arabia did not disappoint.
You can read the full story of the Steamboat Arabia here, but in short, this is what happened.
On September 5, 1856, the Arabia side-wheeler steamboat was fully loaded with 200 tons of winter supplies destined for the western frontier. It hit a submerged walnut snag in the Missouri River, the punctured hull filled with water, and the boat began to sink. The upper decks of the vessel remained above water long enough for all of the 130 passengers and crew to be rescued. The only casualty was a mule tied to equipment. By the next day the boat had virtually disappeared beneath the muddy river bottom.
Over the next 132 years, the Missouri River shifted its course one-half mile to the east, leaving the Steamboat Arabia buried 45 ft. below ground. In the summer of 1987, an expedition led by Bob Hawley and sons located the site of the Arabia, and they were granted permission to excavate the site during the winter of 1988-89.
What they uncovered was a perfectly preserved time capsule of life in 1856. An estimated 200,000 artifacts such as dishes, hardware, jewelry, perfume, boots, and even edible vegetable and fruit preserves were recovered. Many of these treasures are displayed in the museum's vast exhibits.
Can you imagine eating a 132-year old pickle?
With limited time and resources, not every part of the Steamboat Arabia could be rescued, but many key pieces from that tragic day were raised and put on display. These elements include the stern section of the hull, the boiler and steam engine, the ship anchor, the skeletal remains of the mule, and even the walnut snag!
UPDATE: The Hawley family is currently in process of excavating the Steamboat Malta that sank on the Missouri River in 1841. You can read more about these exciting developments here and here.
---
National World War I Museum and Memorial
---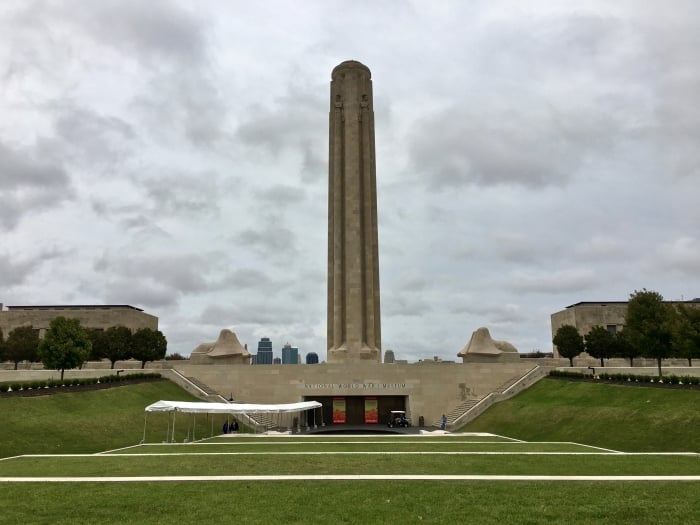 I am no historian, but as a middle school reading teacher I specialized in historical units of study. My most impactful unit was on World War II and the European Holocaust. In those days, long before I became a travel writer, my summer travels took me to Europe and Israel for studies and to visit historical locations associated with that era.
I combined education with travel here in the USA, as well, and I will never forget the day Jerry and I visited the National World War II Museum during a New Orleans downpour.
I consider myself fairly literate on World War II history, but World War I is another story. That is why I jumped at the opportunity to visit the National World War I Museum and Memorial while I was in Kansas City.
There is no difficulty finding the museum if you know that its subterranean location is a "trench" beneath the 217-ft. Liberty Memorial Tower.
Through artifacts collected since 1920, the museum tells the story of the Great War from its pre-1914 origins through the 1918 armistice and beyond. Although the museum had its beginnings in 1926, it was thoroughly renovated to world-class standards and reopened to the public as an 80,000 sq. ft. facility in 2006.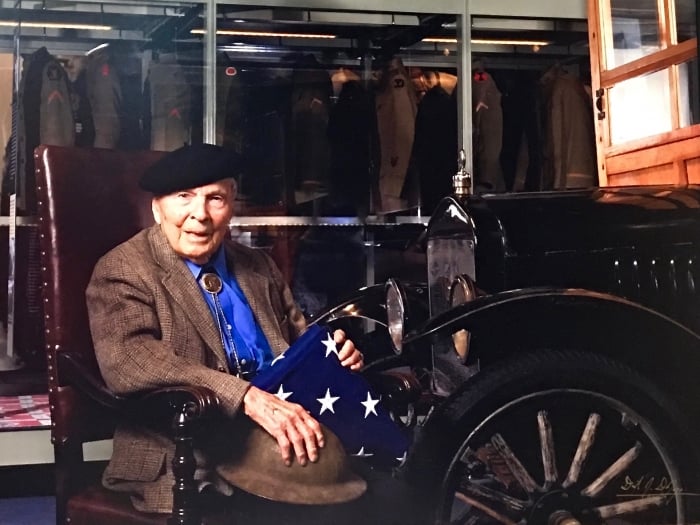 Since its grand reopening, more than two million people have visited the museum, including many dignitaries and celebrities, the most memorable being Frank Buckles (1901-2011), the last surviving American WW I veteran, who visited on Memorial Day 2008.
The museum that had been locally funded by Kansas Citians for so many years received full national designation in 2014.
Although the museum has an official designation from the United States government, its mission is to present a portrayal of the conflict from a global point of view, including 36 involved nations rather than just a national narrative.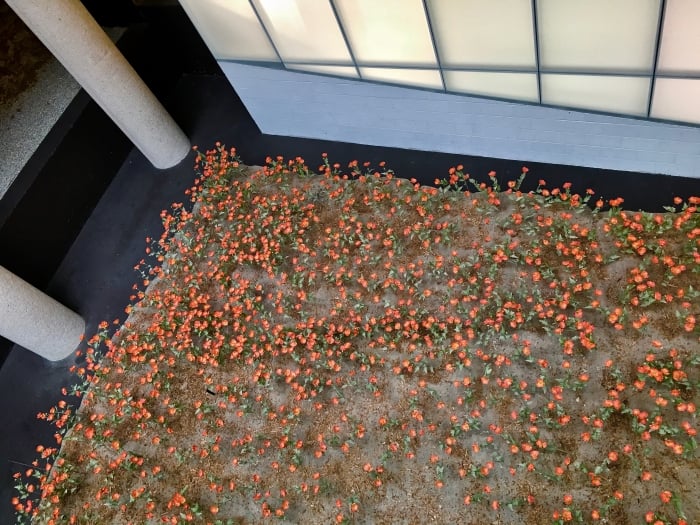 From the moment you walk the glass bridge across the poppy field memorializing the 9 million lives lost during the war, you will be moved never to forget the "War to End All Wars."
---
National Museum of Toys & Miniatures
---
I didn't turn any cartwheels when I saw the National Museum of Toys and Miniatures on my itinerary. I don't deny that there is still a 12-year old boy inside me, but compared with unearthed steamboats and world wars, how great could it be? I had toured toy and miniature museums before, and they were just okay.
Boy, was I wrong!
Recently reopened after an $8 million renovation and adding the term "national" to its name made it perfectly clear that the difference between a ho-hum museum and a world-class museum is the quality of presentation.
And during my travels I don't mind being pleasantly surprised.
The museum first opened in 1982, featuring the toy collection of Mary Harris Francis and the miniature collection of Barbara Hall Marshall. Including new acquisitions, those combined collections now number more than 72,000 items. The largest piece in the museum is the 1864 Coleman Dollhouse, which in my opinion qualifies as both a toy and a miniature.
Perhaps the factor that most endeared the museum to me was the nostalgia it inspired. There is nothing like seeing  your very own childhood toys on display to bring up long-forgotten memories and stories. Although they were not among my boyhood toys, as a roadtripper now, I especially enjoyed the vintage gas station and roadside diner set-ups.
Apparently, it doesn't take an act of Congress to add the word "national" to a museum name, but in the case of the National Museum of Toys and Miniatures, it is well deserved.
---
The Museums at 18th and Vine
---
The Kansas City Museums at 18th and Vine are located in an African American historic district that birthed a blues-infused genre of jazz.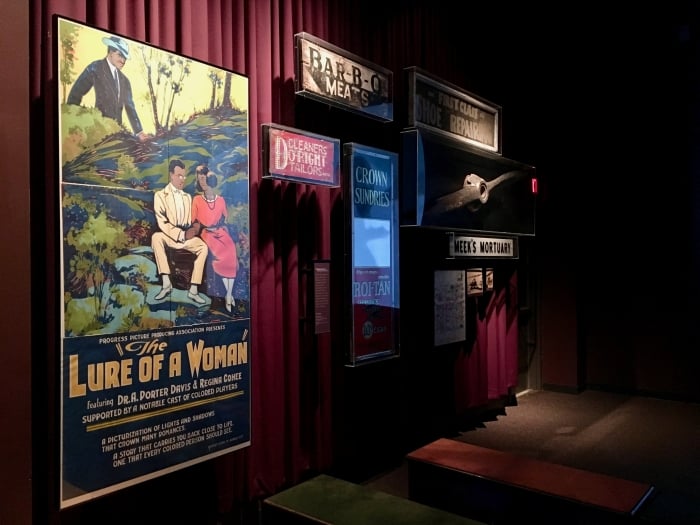 Housed under one roof, the American Jazz Museum and Negro Leagues Baseball Museum interpret two diverse elements of American culture directly tied to Kansas City. It would be safe to say that jazz is not my favorite genre of music, and I am not a sports fan at all, but I have a strong interest in African American history and culture, and I was anxious to tour both museums.
American Jazz Museum
---
The American Jazz Museum is a Smithsonian affiliate that celebrates "jazz as an original American art form through performance, exhibition, education, and research."

A collection of original neon signs from clubs that once operated in the Kansas City 18th and Vine district give museum visitors authentic insight into what it must have been like to walk the streets at night..
The Jazz Masters section of the museum presents exhibits dedicated to the life and music of four influential jazz artists: Louis Armstrong, Charlie Parker, Duke Ellington, and Ella Fitzgerald. The museum also features two jazz documentary films, an interactive music studio, an album jacket art gallery, and a radio history exhibit.
Live music performances are periodically scheduled at two venues, the attached Blue Room jazz club and the Gem Theater located directly across 18th Street.
Negro Leagues Baseball Museum
---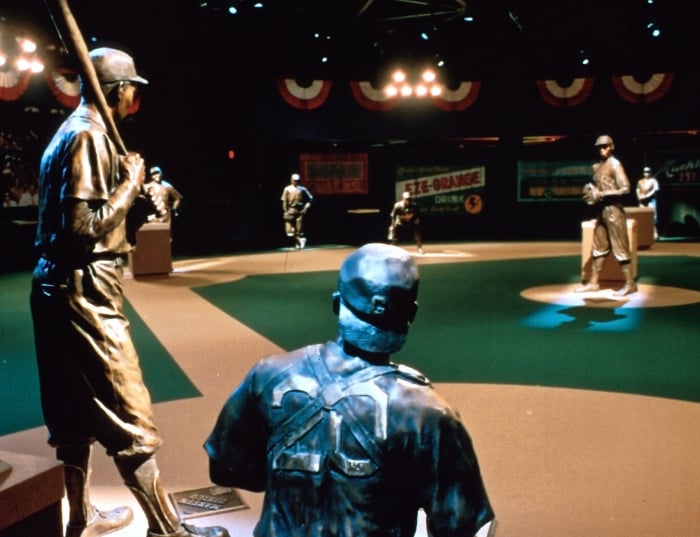 Photo Credit: Kansas City Convention & Visitors Association
In 1920, leaders met in Kansas City and established the National Negro League. The Kansas City Monarchs were one of the original eight teams, and also a team Jackie Robinson played for before signing with the Brooklyn Dodgers and integrating Major League Baseball. With these ties to the league, it was only right that the NLBM make its home in Kansas City.
In addition to its role of preserving the history of the sport, the Negro Leagues Baseball Museum tells the story of disenfranchised athletes and fans who found a way to enjoy the "national pastime" in spite of Jim Crow laws and a segregated society that denied them civil rights.
As I mentioned earlier, I am not a baseball fan. My nephew Nathan Hood is a talented pitcher on his high school varsity team, but I am a fan of my nephew more than the game.
That said, I am a huge fan of sports-themed movies such as 42, A League of Their Own, and my personal favorite Remember the Titans because they have historical settings and tell powerful stories of athletes in the struggle for equality.
The NLBM was no different.
Photo Credits: Derek Slagle and Kansas City Convention & Visitors Association
During a self-guided tour, visitors to the NLBM will enjoy hundreds of photographs and videos, as well as uniforms, equipment, baseball cards, and other memorabilia from the league's history. When they reach the Field of Legends at the end of the tour, they can "take the field" among bronze statues of twelve players from Negro league history.
The Negro Leagues Baseball Museum takes great care in affirming that it is not a hall of fame. It tells the story of all players and the figures associated with the league. Because major league baseball is no longer segregated, all players of all races who achieve hall of fame status can be honored together a the National Baseball Hall of Fame in Cooperstown, New York.
While visiting the Museums at 18th and Vine, be sure to pick up a visitors guide and map for a self-guided walking tour to other historical locations in the district, including the impressive mural and park dedicated to NLB legend Buck O'Neil at the corner of The Paseo and 19th.
---
Hallmark Visitors Center
---
Hallmark Cards, another Kansas City institution, was founded by J.C. Hall in 1910. This billion-dollar brand is still privately-owned by the Hall family and is the largest producer of greeting cards in the world.
While in town, don't miss the Hallmark Visitors Center for a free self-guided tour at the headquarters building.
Inspired by a postcard salesman in his teens, Mr. Hall joined forces with his brothers in Kansas City to sell greeting cards. As the market grew, they opened Hall's department store, bought an engraving business, and ultimately founded the Hallmark brand.
Vintage greeting cards, original art, and Hallmark collectibles are on display in the many themed exhibits.
The moving "Kansas City Spirit" painting by Norman Rockwell and John Atherton displayed in the visitor center was commissioned by Mr. Hall to commemorate the rebuilding of the city after the 1951 flood.
Visitors can sample the bow-making machine, take a picture holding a Hallmark Hall of Fame Emmy award, and interact live with Hallmark creators and designers from 1:00-2:00 PM Monday through Friday.
The Hallmark Visitors Center is only one of the attractions in the Crown Center, a mixed-use housing, shopping, and entertainment complex also built by J.C. Hall.
---
John Wornall House Museum
---
As a traveling history buff, I never expected to find a Greek Revival antebellum home in Kansas City.
But I did.
At the time of its construction in 1858, the John Wornall House was situated on 500 acres of farmland, not surrounded by town like it is today. Mr. Wornall, a prosperous Baptist farmer and community leader, fueled by his desire to build the most pretentious mansion in his section, oversaw construction of the house with slave labor and red bricks fired on site.
Wornall suffered greatly at the hands of both Jayhawkers and Bushwhackers during the Kansas-Missouri Border Wars leading up to the Civil War. During the 1864 Battle of Westport, which has been dubbed the "Gettysburg of the West," the house was commandeered by both Union and Confederate forces as a field hospital.
Visitors can experience daily life of a wealthy pre-Civil War family during one-hour guided tours of the home on select days of the week. The nearby Alexander Majors House and Barn is open on weekends, as well.
Note: I was able to tour all seven of these Kansas City museums during two full days in town. Even so, I recommend that itinerary planners budget time allocated to each museum based on personal interests with consideration for museum hours.
---
Food, Spirits, Lodging, and Shopping
---
Backroad Planet readers know I rarely write detailed reviews of food, lodging, shopping, or commercial destinations. That said, I can recommend the following establishments without hesitation.
Holiday Inn Express Kansas City Downtown
---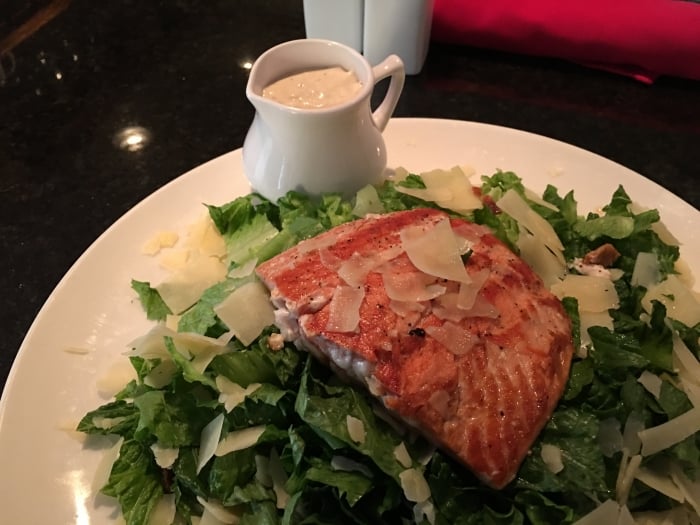 The 1926 Holiday Inn Express Kansas City Downtown is conveniently located near many downtown destinations. Listed on the National Register of Historic Places, this boutique hotel with a signature blue terra-cotta roof is a flashback to the swanky Art Deco style of yesteryear.
I enjoyed an excellent salmon Caesar salad at the cozy Martini Loft Bar overlooking the lobby from the mezzanine level.
Click here to book your stay at Holiday Inn Express Kansas City Downtown on TripAdvisor!
Click here for other Kansas City lodging options on TripAdvisor!
Pierpont's at Union Station
---

The revitalized 1914 Union Station is a destination all of its own. This grand bustling railway station was closed in the 1980s and was doomed for demolition.
Rescued through a bi-state funding initiative, Union Station has been lovingly restored to her former glory. Now the station is home to museums, theaters, restaurants, a planetarium, and many other venues.
Pub grub is more my speed than fine dining, but I was delighted that my host reserved a table for lunch at Pierpont's, named for railroad baron J.P. (Pierpont) Morgan.
The blue crab and sweet corn bisque, filet mignon, sautéed asparagus, and bread pudding were heaven in the afternoon, and the sliding ladder along the 30 ft. mahogany bar kept me thoroughly entertained.
Country Club Plaza
---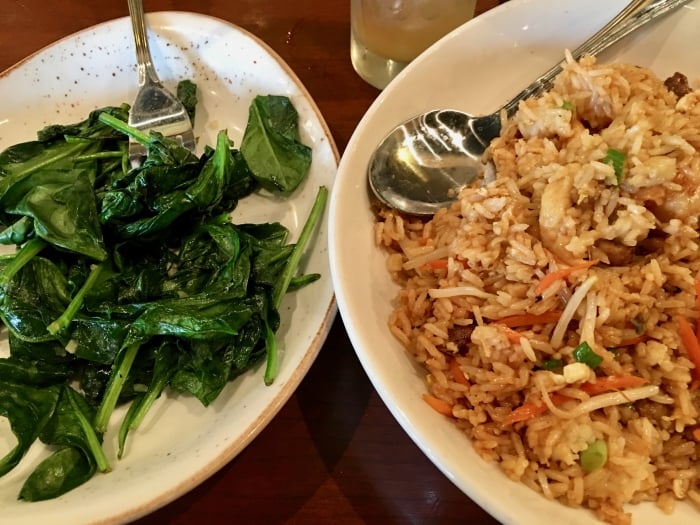 Country Club Plaza is a 1922 outdoor shopping and dining district designed architecturally to resemble Seville, Spain. I visited "The Plaza" for lunch, and even though the center has many fine local restaurants, I ended up at P. F. Chang's. What can I say? I know it is a chain, but I was in the mood for Chinese food, and the fried rice and sautéed spinach hit the spot!
Power & Light District
---
The Power & Light District is a nine-block living and entertainment complex in downtown Kansas City. A one-block covered outdoor music venue called Kansas City Live! is at the center of the district. Walking through the area on the way back to the hotel, I landed at Leinenkugel's Leinie Lodge and Beer Garden. The chicken Booyah soup and beer-battered cheese curds made for a perfect evening snack.
Tom's Town Distilling Co.
---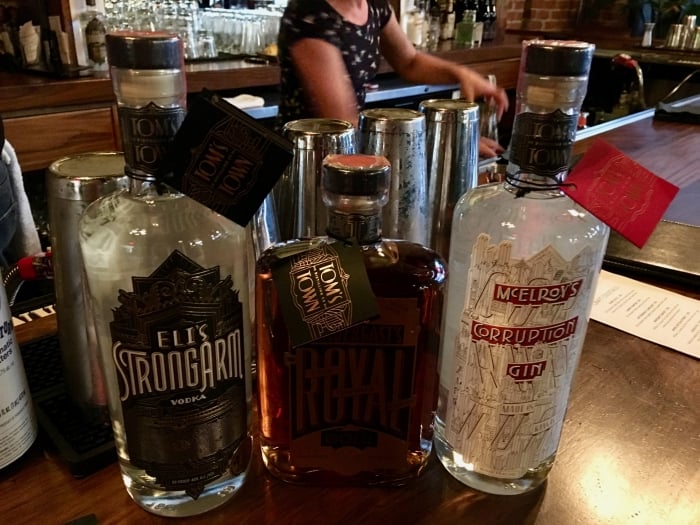 Tom's Town Distilling Co., located just a couple of blocks south of the P&L District, is the first legal distillery in Kansas City since Prohibition. Named after local corrupt political boss Tom Pendergast, the distillery makes three craft spirits: a bourbon, a vodka, and a gin.
Visitors can take 45-minute guided tours of the distilling process, followed by classic craft cocktails and small plates in the lounge.
After all, as Tom Pengergast put it, "The people are thirsty!"
---
Lenexa, Kansas Locations
---
Lenexa, Kansas, is part of the Kansas City metro area. I overnighted at the Hyatt Place Kansas City/Lenexa City Center before heading to KCM. That evening I stopped by two notable establishments worth visiting when in greater Kansas City.
Click here to book your stay at Hyatt Place Kansas City/Lenexa City Center on TripAdvisor!
Click here for additional Lenexa lodging options on TripAdvisor!
Union Horse Distilling Co.
---
The Union Horse Distilling Co. is an award-winning family-owned distillery that specializes in handcrafted artisanal spirits: three whiskeys and a vodka.
Their small batch distilling process "from milling locally sourced grains to barreling and bottling," is done completely in house.
The distillery is also an event space with three state-of-the-art venues suited for up to 350 guests.
It is obvious when a facility pays attention to detail, and at Union Horse every element from tour to tasting has been designed to reflect elegance and style. I have visited many wineries, breweries, and distilleries during my travels, but the Union Horse experience with brand specialist J. Gallagher remains the most memorable to date.
Photo Credit: Melody Pittman from Wherever I May Roam
I haven't been paid a penny for product endorsement or placement, but my Union Horse T-shirt is the softest, best-fitting T-shirt ever, and I wear it everywhere in my travels. Pictured above at Castillo de San Pedro de la Roca in Santiago de Cuba.
Zarda Bar-B-Q
---
I could never be a judge in a BBQ championship cookoff, because I would love all of the entries. And the night I pigged out at family-owned  Zarda Hickory Pit Bar-B-Q in Lenexa, I got to sample highlights from across the menu!
The table was spread with a smorgasbord of ribs, pulled pork, sliced meat, macaroni and cheese, baked beans, and coleslaw.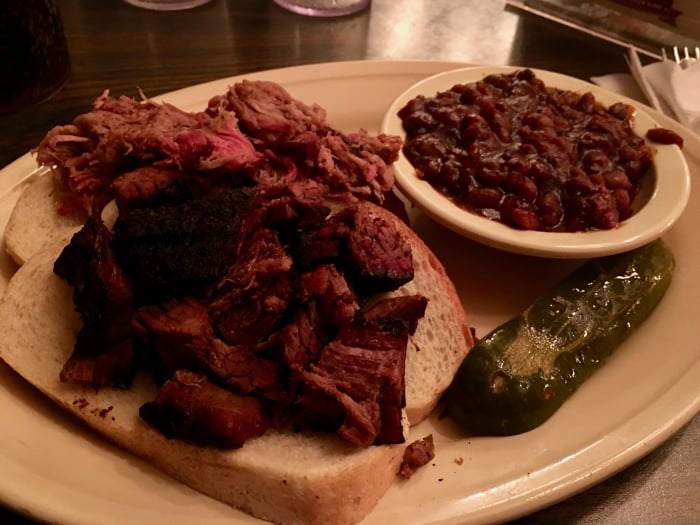 But the biggest treat for me were the classic burnt ends, tender chunks of beef and ham grilled  in a zesty sauce.
Photo Credit: Steve and Suzanne Zarda
My dinner companions made the evening extra special. In addition to general manager Suzanne Zarda, I was joined by community leaders Phil Hammond and Bill Nicks, as well as Pat Dalton and Alan Uhl, founders of the Great Lenexa BBQ Battle which is the official Kansas State Championship.
As a travel writer, I can say there is nothing better than sharing dinner with locals to learn about a destination.
And it beats eating alone, any day of the week!
---
Map It!
---
---
We Would Love to Hear From You
---
We enjoy dialogue with our readers, especially when they share off-the-beaten-path destinations and useful travel tips. Have you ever visited any Kansas City museums? If so, we would love to hear about your experience. We invite you to leave your comments and questions below, and we always respond!
---
Pin this Post!
---