(a

7

minute read)
---
President Jimmy Carter's Sunday School class is a rare experience you do not want to miss. A reflection of our two visits and how to schedule yours.
---
---
Jimmy Carter's Sunday School Class
---
One of our favorite backroad trips is to the Americus – Plains – Andersonville area of South Georgia, and because it is only a 30-minute drive from Cordele's I-75 Exit 101, we always look for reasons to detour there again and again.
We typically make the restored 1892 Victorian Windsor Hotel in Americus our home base because of its central location between the Andersonville National Historic Site and the Jimmy Carter National Historic Site in Plains.
There is enough history in this 15-mile radius to keep you busy for days. And even though we love visiting the site of the infamous Confederate prison Camp Sumter, the National POW Museum, the Carter Family Farm, and Plains High School, the highlight of this backroad trip is always attending Jimmy Carter's Sunday School class.
Scheduling an audience with any living U.S. President would be a virtual impossibility for the average person, but with President Carter it is as easy as going to church. And attending Sunday School will cost you nothing, unless you count the passing of the collection plate.
Jimmy Carter teaching Sunday School is not a promotional gimmick. He has been teaching Sunday School most of his adult life, and he is the only American President to teach Sunday School while in office. President Carter presently teaches Sunday School at the Maranatha Baptist Church in Plains, where he is also a deacon. Although the former President teaches most Sundays, it is always wise to check the church web site for dates he will be teaching before planning your visit.
---
Secret Service Security
---
Because they provide President and Mrs. Carter constant security, U.S. Secret Service Agents are everywhere. Upon arrival at Maranatha Baptist Church, a bomb-sniffing dog will check out your vehicle. At the church door, your belongings will be searched, and you will be scanned with a hand-held metal detector. And of course Secret Service Agents are seated throughout the sanctuary during church.
---
"Miss Jan"
---
Sunday School begins at 10:00 AM, but the church doors open at 8:30. I recommend that you try to arrive by 9:00 for Miss Jan's orientation. Amy Carter's former school teacher gives a stern, yet good-natured overview of church and presidential protocol for the day, such as don't stand or applaud when Mr. Carter enters or leaves the sanctuary, the Carters do not sign autographs at church, and don't even think about asking them out to lunch after church.
Miss Jan communicates the rules and procedures in no uncertain terms and tells some hilarious stories about unbecoming behavior of previous visitors. You will find the Sunday morning service is well-orchestrated, but it still retains a pleasant down-home feel.
---
Sunday School
---
Miss Jan winds up her speech shortly before 10:00 AM and asks everyone to bow their heads for a word of prayer.
The first time we attended I followed orders, and when I looked up there he was standing at the front of the sanctuary with that famous smile across his face. Don't ask me why, but tears sprang to my eyes. I wasn't starstruck, but I knew I was in the presence of greatness.
Prior to the lesson, President Carter asks where visitors are from, recognizes pastors and missionaries, and shares his and Rosalynn's current diplomatic and humanitarian activities. On our first visit, Rosalynn was supervising a democratic election in Algeria, and Jimmy was flying out the following day to meet with world leaders in Brazil. Not bad for two people in their late 80s!
Immediately before beginning the lesson, he asks one of the guest pastors or missionaries to lead in prayer. After that, the lesson begins, and it is Sunday School as usual, including lesson quarterlies in every pew, except this time your teacher is the 39th President of the United States!
---
Pictures
---
The best souvenir of your visit to Jimmy Carter's Sunday School class will be your own picture taken with the former President and First Lady, but you will need to stay another hour for morning worship following Sunday School.
After church, Miss Jan's expeditious photography line goes into full swing, with procedures such as have your camera ready to hand to the picture-taker, do not try to shake the President's hand or put your arm around him, and take a single picture with your entire visiting group rather than individual pictures with each member of your party.
Jerry was the first person in line on our first visit, and President Carter shook his hand. I was the second person in line, and he did not shake my hand, although he did ask me to come back again. On our second visit, Rosalynn was in town, so we had our pictures taken with both of them. That day also happened to be the Carters' 67th wedding anniversary.
---
Recordings
---
Digital recordings of President Carter's Sunday School lessons are available for purchase. You may order audio recordings (CD) for $15 and video recordings (DVD) for $35, and they will be mailed to you upon duplication. All proceeds benefit local mission projects and needs.
You may want to read Jimmy Carter's book An Hour Before Daylight in preparation for your visit, or even better download the audiobook and let the President read it to you during your drive to Plains. This book is a personal favorite, and because it tells about Jimmy Carter's early years it will make your visit to the Carter Family Farm even more meaningful.
We highly recommend a backroad trip to the Presidential Pathways region of Georgia, and we encourage you to schedule your visit soon. One can only wonder how long the rare privilege of attending a former President's Sunday School class will last. At this writing President Carter is 94 years old, and although he is currently in excellent health, time marches on . . . .
---
Andersonville National Historic Site
---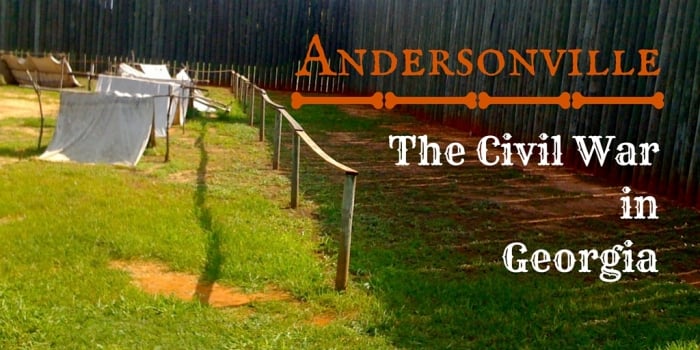 If you are planning a visit to Jimmy Carter's Sunday School class, you will want to allow additional time to visit the the infamous Confederate prison Camp Sumter, the National POW Museum, and Andersonville National Cemetery, all located nearby at the Andersonville National Historic Site.
---
Map It!
---
---
Design Your Own Georgia Road Trip
---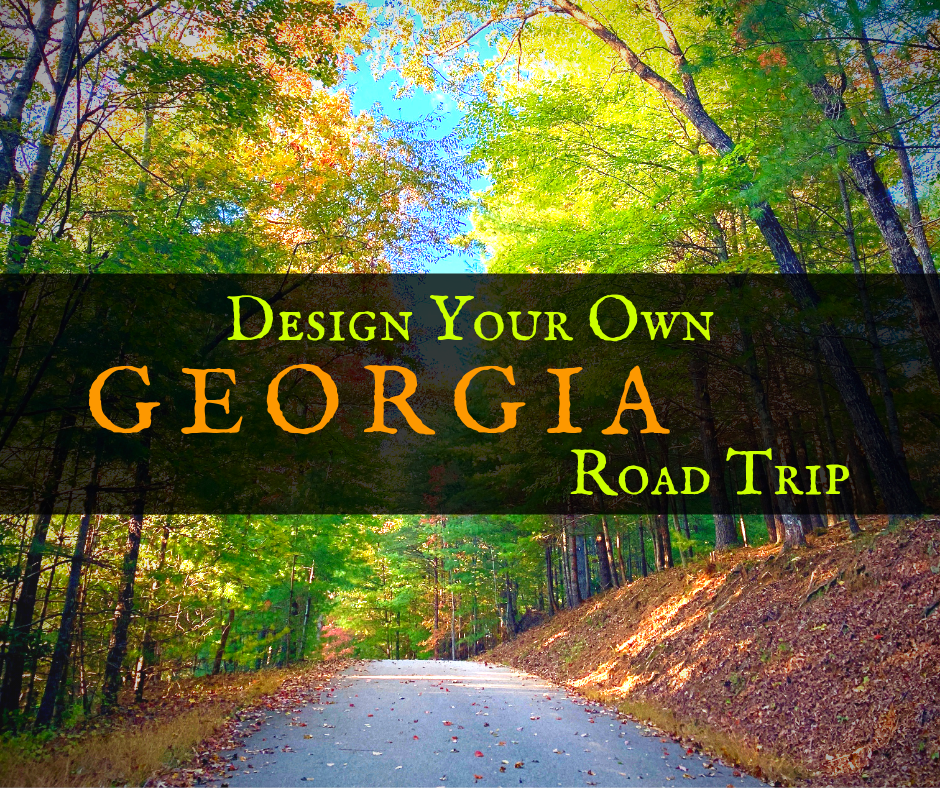 If your travels carry you to Atlanta, consider visiting the Jimmy Carter Presidential Library and Museum. Experience a walk along the timeline of President Carter's life, from childhood through the post-presidency years.
The Carter sites are among countless destinations in the state of Georgia. Backroad Planet's Design Your Own Georgia Road Trip guide shares a wealth of travel planning resources and links to all of our Georgia travel archives.
---
Pin this Post!
---