(a

5

minute read)
---
With a proven record of low-cost express service between major North American cities, megabus.com leads the pack with its cutting-edge safety initiatives.
---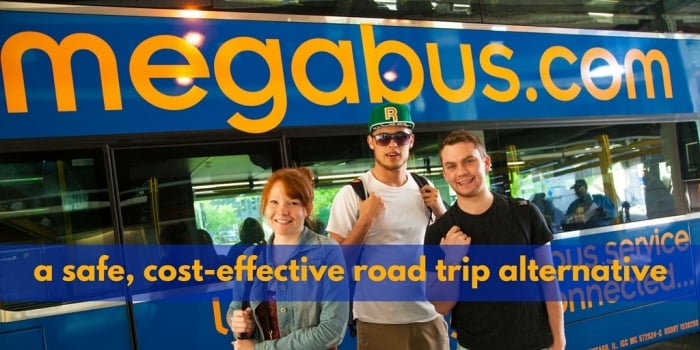 Disclosure: This post is sponsored by megabus.com, but the text and opinions are all mine.
As a travel writer, I try to keep up with the latest travel trends, especially as they relate to road travel, budget, and safety. In the years since their North American debut in 2006, megabus.com has been creating a buzz on all three fronts.
---
Megabus.com
---
Megabus.com on Budget
---
Providing service now to more than 120 major cities in the US and Canada, megabus.com has become a leader in providing city-to-city express coach service with fares as low as $1.
Yes, you heard me right!
One dollar fares . . . plus one of those pesky reservation fees, that is. Even so, you can't beat these prices!
Megabus.com on Safety
---

Within the past decade, megabus.com has implemented multiple initiatives to ensure the safety of their passengers, including:
the highest safety compliance rating with the Federal Motor Carrier Safety Administration.

ongoing leadership in safety among double-decker buses.

$1.5M invested in a central support system to monitor all bus activities in real time with 24/7 staff support.

SmartTire alert system, speeding alerts, and real time GPS tracking. The GPS tracking system allows megabus.com to identify low bridges and automatically lower suspension when going through planned routes with low clearance, such as the Lincoln Tunnel.

seat belts in all buses since 2007, which is not currently a federal requirement.

a policy requiring two drivers onboard between midnight and 5:00 AM. Drivers are required to take nine hours off between shifts, instead of the required eight hours.

GreenRoad Eco-Driving Technology gives drivers the information, tools, and motivation they need to drive safer. The system detects risky maneuvers and warns drivers so they can self-correct in real time. GreenRoad analyzes more than 150 maneuvers, across five categories: acceleration, braking, lane-changing, cornering, and speeding. At the management level, powerful analytic tools let megabus.com identify potentially hazardous areas and problematic trends before they lead to serious incidents.
Distracted Driving Awareness Month
---
At Backroad Planet, there is nothing we love more than hitting the highway with a fresh destination in mind. But we don't always love the behaviors of other drivers. Speeding drivers that tailgate, weaving in and out of traffic as if the highway belongs to them annoy me the most!
The number one cause of car accidents, however, is not speeding, but rather distracted driving. Distracted driving includes texting, smoking, eating, rubbernecking, tending to children, or any other activity that takes a driver's eyes off the road, hands off the wheel, or mind off the act of operating a motor vehicle.
The month of April is Distracted Driving Awareness Month, and megabus.com is combatting distracted driving by offering a safe, budget-friendly alternative to driving your own vehicle.
The Megabus.com Alternative
---
Celebrating their tenth anniversary as a major force in the North American transportation industry, megabus.com offers you a dual-benefit road travel alternative: safety from distracted drivers on the highways AND the freedom to be as distracted as you like while on the road. As a megabus.com passenger you can read and snack, talk freely with family and fellow passengers, or catch up on social media, emails, and movies on your mobile devices by taking advantage of onboard power outlets and complimentary WiFi.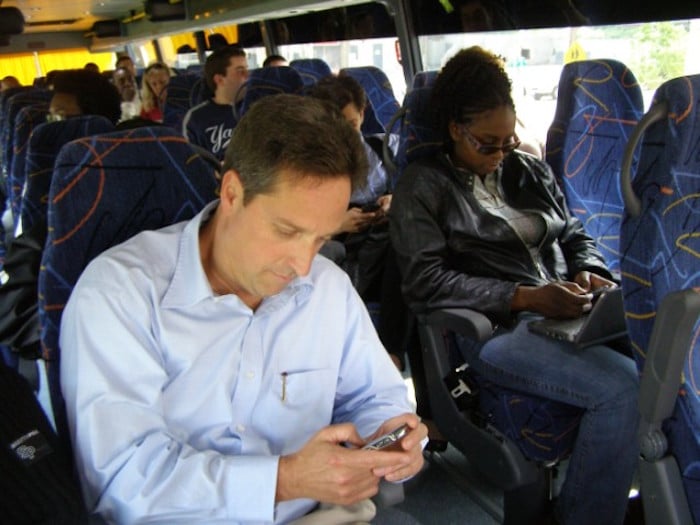 Express motor coach travel on megabus.com is the perfect option for weekend getaways, traveling to sporting events, and visiting family out of town. So, click the route map below and get started planning your road trip with a safe, worry-free alternative that is easy on the wallet!
---
Map It!
---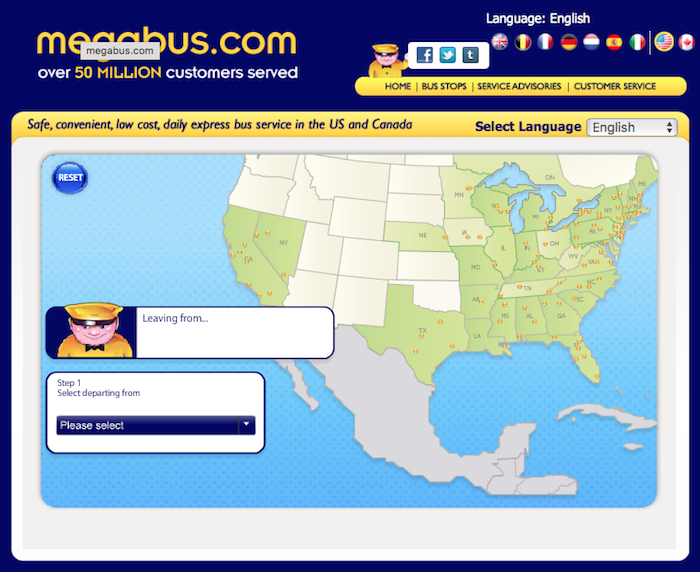 ---
We Would Love to Hear From You
---
Jerry and I enjoy dialogue with our readers, especially when they share budget road travel and safety tips. Have you ever traveled with megabus.com? If so, we would love to hear about your experience. We invite you to leave your comments and questions below, and we always respond!
---
Pin this Post!
---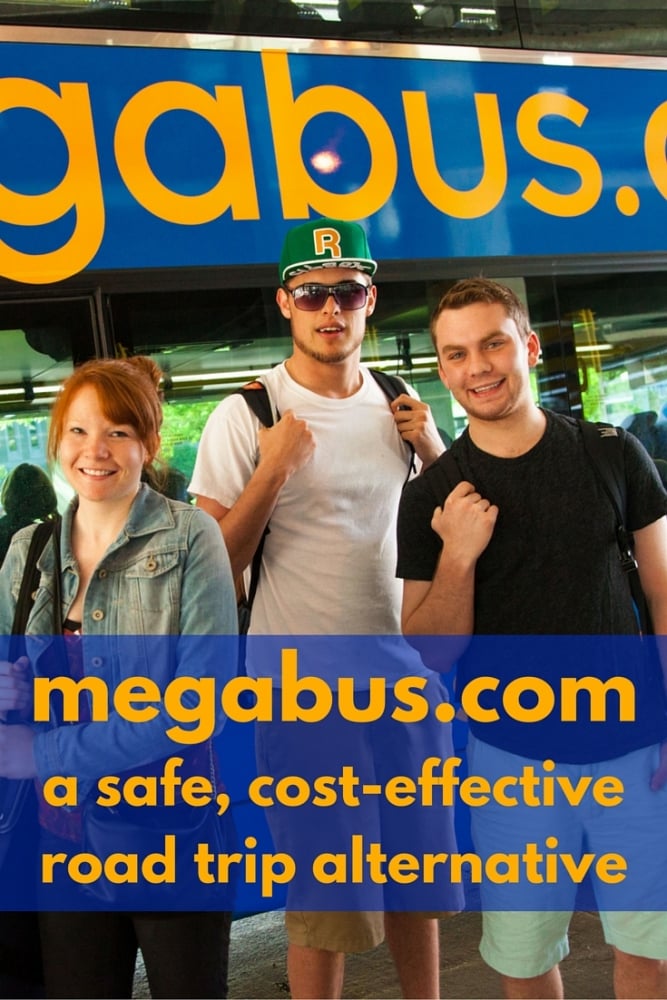 ---
Helpful Links
---
Distracted Driving Awareness Month