(a

7

minute read)
---
Consumers often ask, "Are milk cartons recyclable?" In this guide, learn the correct way to dispose of food & beverage cartons, and how robotics are transforming the waste-sorting process.
---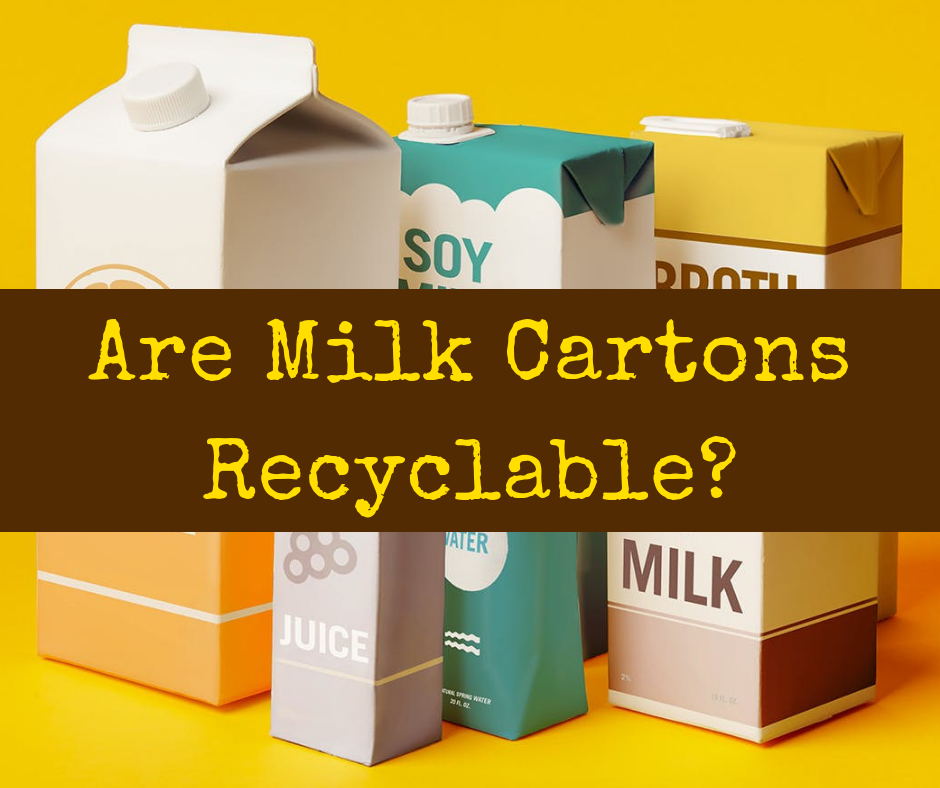 This post is sponsored by the Carton Council. All thoughts and opinions are mine.
Backroad Planet is a travel website.
We write about road, river, and rail travel adventures, and our stories typically focus on scenic, historic, off-the-beaten-path, and occasionally exotic destinations.
Because reducing, reusing, and recycling are fundamental actions for preserving the "Planet"—also the second half of our brand name—sustainable practices are of utmost importance to us, and environmentally-conscious travelers everywhere.
And because we support environmental causes, we welcome the opportunity to publish informative guides like this, and also How to Have a Green Holiday Season, published previously in partnership with The Nature Conservancy.
We believe that recreational travel could become a thing of the past if we don't do everything in our power to preserve Planet Earth.
Now, let's explore an exciting and innovative aspect of recycling home waste.
---
Are Milk Cartons Recyclable?
---
It is common knowledge that most aluminum, glass, paper, and plastic can be recycled. But occasionally we come across waste items that leave us perplexed. For some people, food and beverage cartons fall into that category.
While researching this article, I learned that there are thousands of monthly online searches asking, "Are milk cartons recyclable?"
The simple answer to that question is, YES!
Photo Credit: Carton Council
Not only are milk cartons recyclable, but so are soup, juice, wine, broth, and other food and beverage cartons stocked on shelves and refrigerated sections of your grocer.
Although cartons are fully recyclable, not every community has access to a materials recovery facility (MRF) able to sort and bale cartons for shipment to a paper mill.
---
Can I Recycle Cartons in My Community?
---
As I write, 62.8% of communities across the United States currently have facilities for processing cartons.
There is an easy way to learn whether cartons can be recycled in your community. Simply navigate to the Carton Council website and enter your ZIP code.
I entered my ZIP code and was elated to learn that carton recycling is available in my city of Plant City, Florida, and throughout Hillsborough County.
---
How to Recycle Cartons
---
Recycling cartons could not be easier. There are literally 3 steps:
Empty the carton.
Toss it in your recycling bin.
Take it to the curb on your collection day.
There are also 4 pro tips for carton recycling:
No need to rinse the carton.
Leave the cap on.
If a juice carton has a straw, push it inside.
Don't crush the carton.
Recycling cartons is super easy!
---
A Tour of Single Stream Recyclers
---
I have always wondered what happened to my recyclable waste after it left my house. So when I was invited to visit Single Stream Recyclers in Sarasota, Florida, I jumped at the chance.
I met up with my friend Kelly Stillwell from Food Fun & Faraway Places and other environmentally-conscious members of the media. The main attraction during our tour of the facilities would be the unveiling of six cutting-edge sorting robots, the first in the state of Florida.
Photo Credit: Carton Council
Note: Due to safety requirements, Single Stream Recyclers is unable to offer tours for the general public. A virtual website tour is in the works.
As our tour began, I was immediately struck by the cleanliness of the facility. I could hardly believe SSR processes 300 tons of residential and commercial waste per day.
Although efficient sorting of recyclable waste requires both high-tech equipment and human resources, the process is quite basic:
1) Trucks deliver collected recyclables to the materials recovery facility (MRF).
2) Recyclable items are sorted by hand and by robot.
3) Aluminum, plastic, paper, and other recyclable items are baled together.
4) Bales are sent to recycling facilities to be made into new products.
During the sorting process, cartons are separated from other paper items and baled for shipment to a fiber mill.
The cartons are processed and formed into panini-like sheets of paper pulp, ready to be made into recycled paper products or building materials.
This helpful infographic depicts the carton recycling process.
Image Credit: Carton Council
---
Robots
---
Single Stream Recyclers has the largest robotic sorting installation in North America, and with four additional robots on the way, will soon become the world's leading robotic facility.
Robotic eyes, brains, and arms work in tandem to complete 80 picks per minute, double the amount human pickers are able to do.
The robots' artificial intelligence (AI) is constantly learning to recognize carton shapes, logos, and codes. The information is shared with the AMP Robotics central system in Colorado for the mutual benefit of networked robots across the country.
As one might imagine, entry-level hand-picking positions are difficult to fill, and there is a steady employment turnover. So no worries that robots are taking jobs from humans. As always, new technology creates jobs for product development and maintenance.
---
Recycle Right
---
If you are like me, you may be an "aspirational recycler" or "wlshcycler," someone who tosses an item into a recycling bin "hoping" it can be recycled.
Our best intentions, however, may be causing more harm than good.
Single Stream Recyclers co-owner John Hansen informed us that separating unrecyclable materials from recyclable waste is a daily chore at the facility.
Believe it or not, workers regularly encounter waste items that clearly cannot be recycled, such as dead animals, hypodermic needles, baby diapers, adult diapers, and batteries.
Items that appear to be recyclable are often the worst offenders. Plastic bags get caught up in the machinery, and pizza boxes are contaminated with grease.
I have been recycling for more than thirty years, and one thing I have learned is that it is important to periodically check the recycling requirements of your municipality or waste management provider.
As recycling technology evolves, so do recycling best practices.
In the past, it was important to remove lids from containers, rinse them, and flatten them. With today's advances in robotics, some of those rules are changing.
When I returned home at the end of our tour, I revisited the sanitation page of my city's website, printed a one-pager of what our municipality does and does not recycle, and tacked it to the wall above my recycling container. Now, when I am unsure whether an item is recyclable or not, I can easily refer to the informative list.
Check with your waste provider, and help put an end to wishcycling today.
---
The Impact of Recycling Cartons
---
With recent reports stating that we have only a few years to reverse climate change, it is crucial that we do everything we can to save our planet. Dwindling natural resources require that we stop sending recyclable waste items to the landfill.
Food and beverage cartons are items we must recycle. It is more energy efficient to create products from recycled fiber than from virgin raw materials. And when we buy products made from recycled content, we keep this sustainable practice in perpetual motion.
If someone asks you, "Are milk cartons recyclable?" Give them a resounding, "Yes!"
---
We Would Love to Hear From You
---
We enjoy dialogue with our readers, especially when they share tips for saving our planet, or ask relevant questions such as, "Are milk cartons recyclable?" We invite you to post your tips and questions in the comment section below, and we always respond!
---
Pin this Post!
---