(a

8

minute read)
---
Five road trip movies that are sure to take you on some pretty unforgettable journeys through the America of days gone by.
---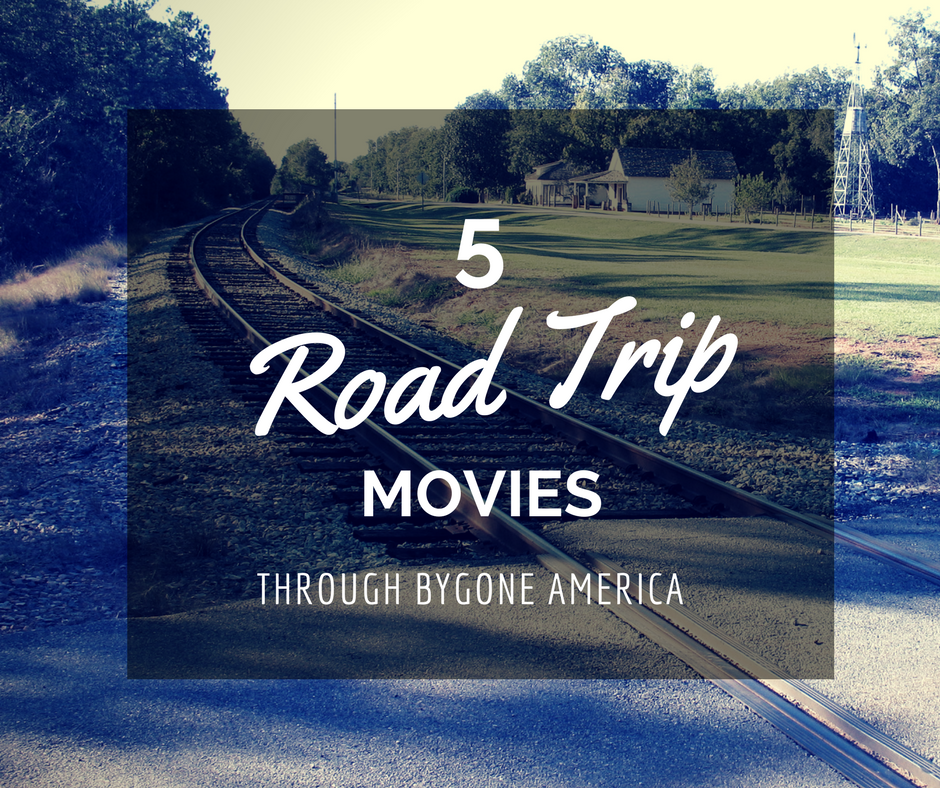 I approach cinema with the same expectations I have of travel, and perhaps that explains why, aside from story, the element I seek most in any movie is a strong sense of time and place. In my days as a literature teacher we simply called that "setting."
These days, when I set out on a road trip my two main requirements are history and scenery AKA time and place. That is why I always do research before planning our road trip itineraries to ensure that we get to experience them both. Although I am sure my life as a traveler is more enriched than the average worker bee, I want a movie to be an escape from my occasional mundane routine of life.
This post is not intended to be a critical review. I am not sure I am even qualified to do that. So I won't attempt to quantify the following road trip movies with numerical or star rankings nor qualify them with a specific set of criteria. But I will go out on a limb and say that these five movies are my all-time favorites, and they will definitely take you on some pretty unforgettable road trips through the America of days gone by . . . .
---
Driving Miss Daisy
---
Until I saw Driving Miss Daisy, I never knew there were established Jewish communities in major cities across the South. I also would never have believed that a British actress could so convincingly play a Southern woman (as she also did in Fried Green Tomatoes). When it comes to cinematic authenticity, we Southerners can always spot a fake accent. But not in this instance. I believe Jessica Tandy gave the performance of her life in this screen adaptation of the stage play.
And who could forget Morgan Freeman's inimitable performance as Hoke Colburn, the driver hired to be Daisy Werthan's chauffeur? Perfectly paired, Tandy and Freeman effortlessly portray the evolution of this unlikely friendship through decades of the Civil Rights era and beyond.
I am not alone in my admiration of this film. Driving Miss Daisy swept the 1990 Academy Awards and Golden Globes with Best Picture, Best Actor, and Best Actress, as well as several other categories.
Note: Due to our clearly-defined respective road trip roles, Jerry's daughter Brandy has dubbed us "Daisy" and "Hoke." Perhaps . . . .
---
Coal Miner's Daughter
---
I have been a fan of Loretta Lynn since childhood. I memorized the lyrics of her autobiographical hit single Coal Miner's Daughter, read her autobiography of the same title, and of course saw the movie adaptation when it hit the big screen. Similar to my Driving Miss Daisy commentary, I had serious doubts about the casting of Sissy Spacek in Coal Miner's Daughter. How could "Carrie" play Loretta Lynn?
I first saw Coal Miner's Daughter with my Uncle Olan and Aunt Mary Lou at the Brandon Twin Theater in 1980. I distinctly remember informing them before we left the theater that Sissy Spacek would win the Oscar for Best Actress because Sissy Spacek did not merely play Loretta Lynn; she channeled Loretta Lynn, perfectly delivering lines with nuances in Lynn's distinct Kentucky dialect and performing her own vocals, a rare phenomenon in musical biopics.
I know Coal Miner's Daughter is not one of those beginning-to-end road trip movies, but so much of the story takes place on the road that it qualifies for the genre, if not by default then just because I said so. Either way, Coal Miner's Daughter will transport you to another time and place.
---
Stand By Me
---
I have never been a huge fan of Stephen King's supernatural thrillers, but I love the film adaptations of his (and I use this term loosely) realistic fiction such as The Shawshank Redemption and The Green Mile. Similarly, I have read King's nonfiction text On Writing: A Memoir of the Craft multiple times, and mentioning it here makes me want to read it again.
Stand by Me is a cinematic adaptation of King's realistic novella The Body, a story of four boys who take a road trip journey, on foot mind you, to find a missing boy's body, and in the course of their adventure they discover themselves.
I guess this movie resonates with me because it reminds me so much of myself and the camaraderie of my boyhood friends, most of whom were  my first and second cousins. Although we never went on an epic journey together, we spent hours exploring the woods and creeks and railroad tracks that populated the rural Central Florida community where we grew up.
Without question, I see myself most in the character of Gordie Lachance played by Wil Wheaton, not only because I wore T-shirts like his and combed my hair that way, but because I was bookish, awkward, insecure, and like him I have experienced familial rejection. Is it any wonder that like Gordie in adulthood, I became a writer?
---
Paper Moon
---
Paper Moon is the perfect movie. Perfectly written, cast, acted, directed, edited, and scored. Although modern film enthusiasts may not appreciate a period piece shot in black and white, László Kovács' cinematography of the bleak Midwestern plains is perfect, too. I will even go out on a limb and say that Paper Moon has not a single dull moment. The story flows perfectly from beginning to end.
A classic road trip movie, Paper Moon tells the story of a Depression-era Bible salesman named Moses Pray who is saddled with the responsibility of delivering Addie, a 9-year old orphaned girl, to relatives across the Kansas state line in Missouri. Played by father and daughter Ryan and Tatum O'Neal, "Moze" soon learns that as con artists go, Addie has beat him at his own game.
The movie never reveals whether Addie is Moses' biological daughter, but frequent references to their similar jaw lines seems to indicate that she is. Sadly, Paper Moon has not been released on Blu-ray nor 4K. I learned in an online forum that because Paper Moon is a Paramount property, I should not hold my breath for a high-def transfer any time soon. Jerry and I watched the DVD recently, and although it is not the flawless presentation we would like to see, we soon found ourselves totally immersed in this incredible piece of cinema. C'mon Paramount, get with it!
---
The Trip to Bountiful
---
I first fell in love with Geraldine Page when I saw the TV adaptations of Truman Capote's A Christmas Memory and The Thanksgiving Visitor. She brought authenticity and life to the character based on Capote's elder cousin Sook Faulk. Acquainted with Page's work, I knew I would like The Trip to Bountiful before I ever saw it.
Page plays Carrie Watts, an elderly woman who wants to see her childhood home of Bountiful, Texas, one more time before she dies. Her loving son and abrasive daughter-in-law know the community no longer exists, and they try to prevent her from making such a trip. Not to be outwitted, Carrie escapes and buys a bus ticket to take her home. One of my best memories of this movie is showing the VHS to my Granny Hinson before she passed away in 1989.
---
Final Thoughts
---
When I selected these five movies for my first foray into road trip cinema recommendations, I did not realize that they shared a significant commonality. But as I began writing, I soon realized that four of these movies earned the Best Actress Academy Award:
Jessica Tandy, who at 80 was the oldest recipient of the award, for her portrayal of Daisy Werthan in Driving Miss Daisy.
Sissy Spacek for her portrayal of Loretta Lynn in Coal Miner's Daughter.
Tatum O'Neal, who at age 10 was the youngest recipient of the award, for her portrayal of Addie Loggins in Paper Moon.
Geraldine Page for her portrayal of Carrie Watts in The Trip to Bountiful.
Here's hoping you enjoy these cinematic road trips through bygone America as much as I do, and I would love to hear about your favorite classic American road trip movies. I invite you to leave your comments and questions below, and I always respond!
---
Pin this Post!
---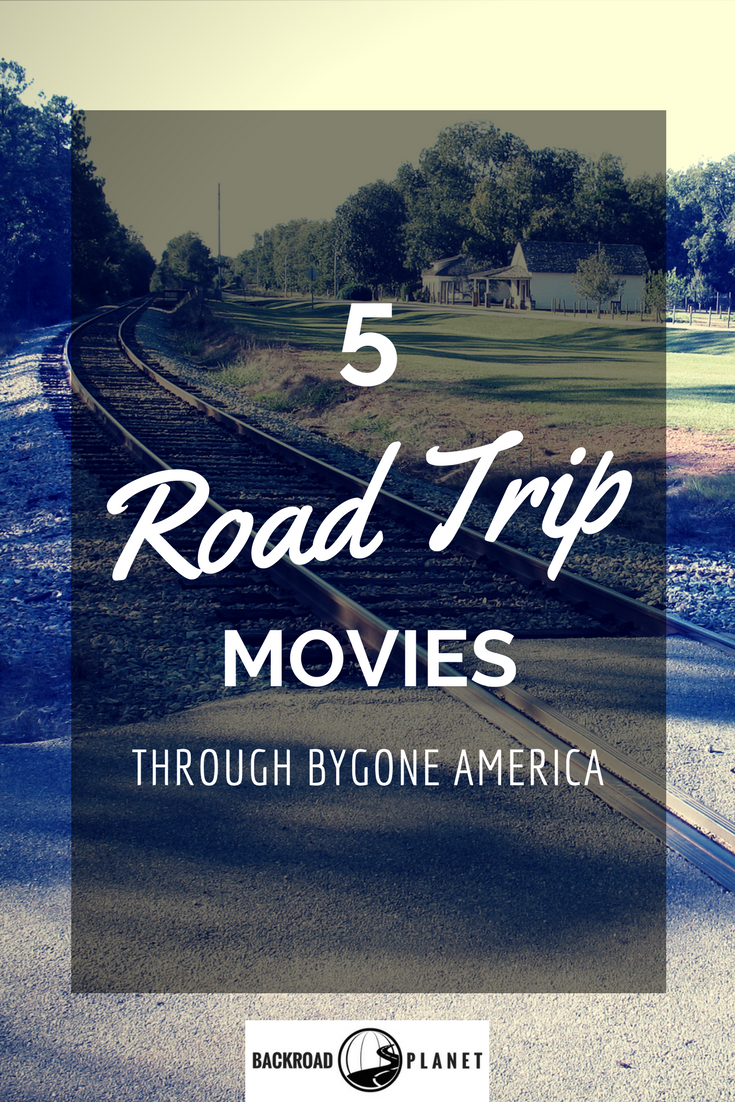 ---